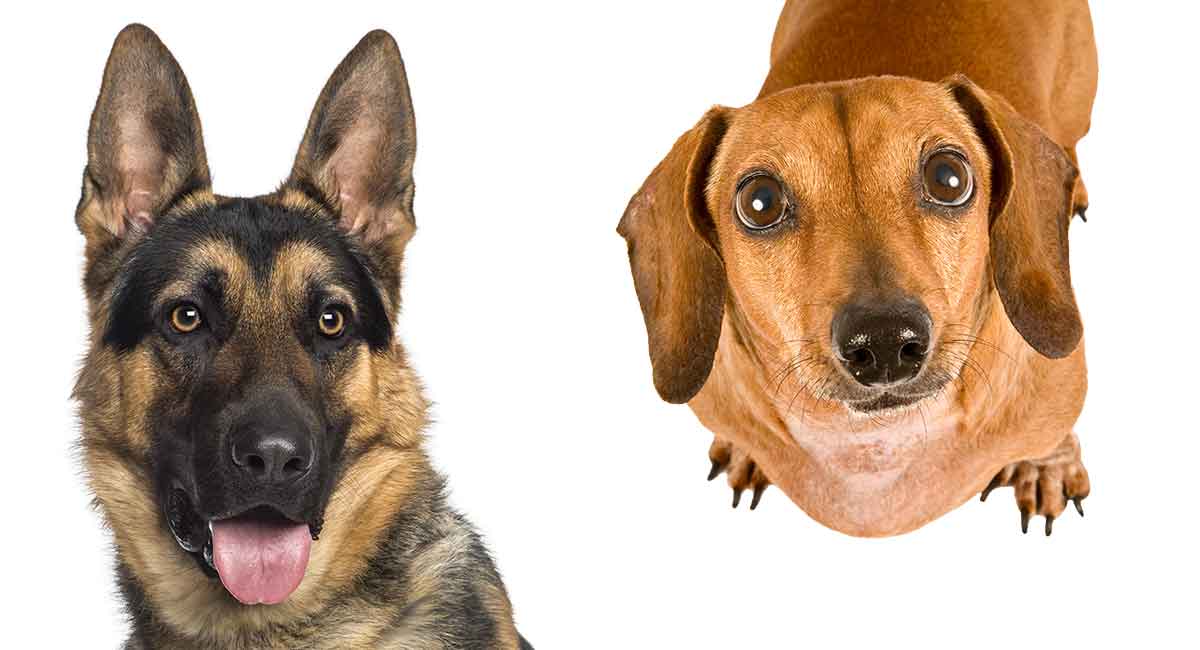 The German Shepherd Dachshund mix is a cross that many are surprised to hear actually exists!
It aims to combine the beautiful appearance of the German Shepherd with the stumpy legs of the Dachshund, creating a cross that could potentially hold a lot of cute appeal!
However, there is much more to a dog than just their looks and they should never be bought based on that alone.
Therefore, we're going to take a detailed look at this breed from their temperament to their potential health risks. Using this knowledge, you can make an informed decision as to whether this cross is right for you.
Where Does the German Shepherd Dachshund Mix Come From?
Unfortunately, as this is a relatively recent and obscure crossbreed, there isn't much of a background on them just yet.
However, by looking at the histories of the parent breeds, we can still gather a lot of information about this cross.
History of the German Shepherd
The German Shepherd traces its ancestry back to many variations of herding dog that existed in Germany during the 1800s.
By breeding these variations together, the German Shepherd that we know and love was created for the first time.
While the German Shepherd was originally bred to be a herding breed, its high intelligence and trainability have allowed it to take on many different roles throughout the years.
It wasn't until the 1900s that the breed fully took off within America, which was due in part to the breed being used in popular movies.
Nowadays, the breed is a popular choice for a police or security dog due to their imposing appearance and smarts.
History of the Dachshund
The iconic Dachshund also hails from Germany, first being described several hundred years ago.
Originally developed for badger hunting, the Dachshund's long back and short legs allowed it easy access to badger dens, forcing the occupants out into the open.
During these times, many different variations of the Dachshund existed across Germany, with adaptations for the local climate and terrain. It wasn't until the 1800s that work began to standardize the breed.
In modern times, the breed is primarily kept as a companion dog due to its cute build and heaps of character.
Fun Facts About the German Shepherd Dachshund Mix
Both the German Shepherd and the Dachshund are very popular breeds. The German Shepherd is ranked 2nd and the Dachshund 13th in the AKC popularity rankings.
The parent breeds are commonly used in other designer dog crosses; take a look and see what you can find!
Unfortunately, there is no popular cute nickname for this cross yet. Do you have any ideas? Let us know in the comments!
German Shepherd Dachshund Mix Appearance
Dogs of the German Shepherd Dachshund mix can take on aspects of either parent breed. Therefore, we can't 100% guarantee what a dog of this cross will look like or act.
However, by looking at the parent breeds we can give you information as to what's possible so that nothing catches you by surprise!
Height and Weight
The height and weight of the German Shepherd Dachshund mix may vary substantially due to the differences between the parent breeds in this area.
This cross may measure anywhere between 8-26 inches tall. As for weight, you can expect a healthy dog of this cross to reach around 16-90 pounds.
For a closer estimation into the potential height and weight of any given German Shepherd Dachshund mix puppy, take a look at the parent dogs.
The final measurements of the puppy will likely fall somewhere in-between the height and weight of both parents.
Possible Physical Traits
As for the potential physical characteristics you may expect to see in this breed, the short legs and long back of the Dachshund may or may not appear.
Keep in mind that if they are present it will have a significant effect on the overall height of this cross!
The triangular erect ears of the German Shepherd may be present or the long floppy ears of the Dachshund may make an appearance.
It's possible for this cross to have a black facemask.
Coat and Color
For the coat of the German Shepherd Dachshund mix, there are many different possibilities in its length and texture. Possibilities include:
Medium-length double coat, with a dense outer coat that is straight to slightly wavy
Short and smooth coat
Short, thick, and coarse outer coat with a softer undercoat
Medium-length coat with longer hair on the chest, the underside of the body, behind the legs, and ears
The most common coat colors and patterns that may potentially appear within this cross are:
Gray
Sable
Liver
Blue
Red
Cream
Chocolate
Wild Boar
Fawn
Black and Tan
Red and Black
Black and Silver
Merle
Brindle
Piebald
A good breeder should be able to discuss what colors and coat types are common within their line of dogs so you have a better idea of what to expect in their puppies.
German Shepherd Dachshund Mix Temperament
The German Shepherd Dachshund mix has the potential to be a loyal dog with heaps of character. However, there are many potential temperamental issues common within the parent breeds that may arise within this cross.
It's important to acknowledge and understand these potential behavioral problems so that if they do occur, you can spot and deal with them quickly whilst the dog is still at a young age.
Firstly, let's get the biggest question out of the way.
Is This Breed Aggressive?
It's unreasonable to call an entire breed aggressive. This simply wouldn't be true; even amongst the breeds with the most notorious reputations, there are still well-trained and happy dogs who have never shown aggression.
However, it can be stated that a predisposition towards developing aggression could exist within a breed.
A scientific study performed in 2008 that surveyed the owners of more than 30 breeds of dogs found that Dachshunds scored highly in aggression towards humans and dogs.
They also found that Dachshunds held a large percentage within breeds who exhibited serious aggression towards humans, including bite attempts.
As for the German Shepherd, a study into 120 cases of canine aggression found that the German Shepherd and Cocker Spaniel were the most commonly seen purebreds.
With all this in mind, that there may very well be a predisposition towards aggression present within the parent breeds. It's possible that this could be inherited by dogs of the German Shepherd Dachshund mix.
Therefore, it's very important to train and socialize this breed from a very young age, to help prevent and curb any potential aggression early on in life.
Other Potential Temperament Issues
Both parent breeds may have a prey drive; an urge to track and chase small animals if they perceive them. This could lead to aggression towards the said animal if they get caught, and it's a behavior which may be inherited by this cross.
Consequently, it would be sensible that you keep this breed on a leash unless you are within a secure area.
It's also likely that this cross may be naturally aloof towards strangers, including both humans and other dogs. This could potentially develop into anxiety or aggression if not dealt with at a young age.
This cross may also inherit the Dachshund's stubbornness, which while it certainly adds character, it can also cause difficulties in training and general obedience.
Training Your German Shepherd Dachshund Mix
With the amount of potentially serious behavioral problems that can exist within this cross, it is imperative that dogs of the German Shepherd Dachshund mix are trained from a young age.
Socialization is especially important to help prevent the breed's natural wariness towards strangers developing into aggression or other negative traits.
As this could potentially be a large and powerful dog, obedience training is key in ensuring you are the one in control.
Here are some resources that may come in useful whilst training this cross:
As for exercise, the German Shepherd Dachshund mix requires at least two walks a day of moderate length. If they take on the high energy of the German Shepherd, they may require more.
Even so, it is important to take care when exercising this breed, especially if they have inherited the short legs and long back of the Dachshund.
The joints of the legs and their back can be prone to serious injury if overexerted. Therefore, very strenuous exercise should be avoided.
It's also a good idea to stop your German Shepherd Dachshund mix from running up and down the stairs and jumping on and off furniture. Both of these actions place unnecessary strain on their potentially vulnerable backs, which could lead to severe health conditions.
German Shepherd Dachshund Mix Health
Unfortunately, this cross may be at high risk of severe health issues. As a result, it's a good idea to understand these potential problems in case they ever occur.
Structural Health Problem: Achondroplasia
There is a potential conformational health issue within this breed, which is the short legs and long back of the Dachshund. This structural defect is known as Achondroplasia.
This body build brings with it significantly higher risks of debilitating joint problems such as Hip Dysplasia, Elbow Dysplasia, and Patellar Luxation.
That risk is increased further by the fact that the German Shepherd is already highly predisposed to Hip Dysplasia and Elbow Dysplasia.
The long back brings with it a much higher risk of Intervertebral Disc Disease, a progressive condition where one of the discs in the dog's spine ruptures or herniates.
This can cause intense pain, incontinence, and may even lead to paralysis in severe cases.
Other Serious Health Problems and Lifespan
Other health issues this cross may be predisposed to include:
Degenerative Myelopathy – a progressive spinal condition where the hind limbs experience a slow onset of paralysis. If left long enough, this will eventually spread to the front legs too.
Epilepsy – Tendency to experience seizures
Progressive Retinal Atrophy – an ocular condition that eventually leads to blindness
Cataracts – clouding of the eye lens leading to vision loss or blindness
As this cross may be at high risk for a variety of serious conditions, it is imperative that you ensure that both parent dogs are genetically healthy. This helps give the German Shepherd Dachshund mix puppy a good chance of avoiding these conditions.
A good breeder should be able to provide proof of the genetic health of their litters.
The expected lifespan of this breed is around 7-14 years. You can generally predict this by looking at the lifespans of the German Shepherd and Dachshund parent breeds.
Grooming and Feeding the German Shepherd Dachshund Mix
This cross will do well on normal high-quality dog food, but it is especially important that you watch their weight. Obesity can quickly make any potential joint and back problems worse, meaning that it is very important that a good weight is maintained.
As for grooming, this breed may require frequent brushing depending on the coat type it has inherited. Expect to at least brush twice a week.
As with every dog breed, it is important to keep their nails trimmed to prevent discomfort. Teeth should also be brushed regularly.
Do German Shepherd Dachshund Mixes Make Good Family Dogs?
Unfortunately, we cannot recommend this mix due to the severe risk of debilitating health issues.
This cross can potentially increase the risk of the health problems that are already prevalent within both parent breeds.
Hip and Elbow Dysplasia is already common within the German Shepherd; combining this with the structural health issue of the Dachshund is just going to worsen the situation.
If your heart is truly set on this cross, we would recommend rescuing an adult German Shepherd Dachshund mix rather than purchasing a puppy from a breeder.
Rescuing a German Shepherd Dachshund Mix
Rescuing a dog comes with some pros and cons.
On the good side, it allows you to purchase an adult dog with a detailed background. If there are any health or behavioral problems, you will know well in advance and the issue will be explained by staff.
This can help alleviate some of the risks that come with buying a puppy, as you never know how they are going to develop.
However, many of the dogs in rescue are there because of health and behavioral issues. If you choose to rescue, you may have to prepare to potentially deal with some problems.
If you choose to adopt a dog, you will be interviewed by the staff to see whether you will be a good fit. Questions will be asked about your current family situation and your previous experience with dogs.
Depending on their assessment, you will be either allowed or denied the adoption of the dog.
Finding a German Shepherd Dachshund Mix Puppy
When buying a puppy from a breeder, it is key that you do everything to ensure that you receive a healthy puppy.
Unfortunately, there are a lot of bad breeders out there who would happily sacrifice the welfare of their litters for more efficient sales.
Such breeders are nicknamed "puppy farms" due to this.
Puppies sold at such places are commonly riddled with genetic health problems, have no training or socialization, and have been raised in poor conditions. It is not likely they will be healthy and they may have severe behavioral problems.
Therefore, you should do what you can to avoid purchasing any puppies from such breeders.
Sadly, pet shops should be avoided too; they commonly buy their stock from such puppy farms.
To have the best chance of receiving a healthy puppy that has been raised well, you need to search for a breeder with a discerning eye.
Look for breeders who are recognized by reputable breeding societies and clubs and have positive feedback from previous customers.
Raising a German Shepherd Dachshund Mix
Raising an unruly and boisterous puppy into a well-mannered adult can sometimes seem like an impossible task, even for those who are experienced in raising dogs!
Luckily, we have tonnes of resources on the subject! See below.
German Shepherd Dachshund Mix Products and Accessories
If you do decide to go with this breed, there are some products and accessories that can help make things easier!
Grooming tools, for example, may help keep on top of their coat, especially if it is a longer-haired type.
We would also recommend looking into trying a harness for this breed. A harness has many benefits over a leash, all of which you can read about here.
Pros and Cons of Getting a German Shepherd Dachshund Mix
Here is a quick summary of the good and bad of this breed.
Pros:
Potentially a very intelligent and trainable breed
Could make a good companion pet in the right family
Can be quite the character!
Cons:
High risk of health issues
Possible aggression
Natural wariness of strangers could lead to worse behavioral problems
May require special attention to ensure their joints and back are kept safe
Stubbornness
Prey drive means they may not be a great choice for families with other small animals
Similar Breed Mixes and Breeds
As this cross is at high risk for a multitude of health issues, we would heavily recommend looking at healthier alternatives before coming to any decisions. Here are a few to get started!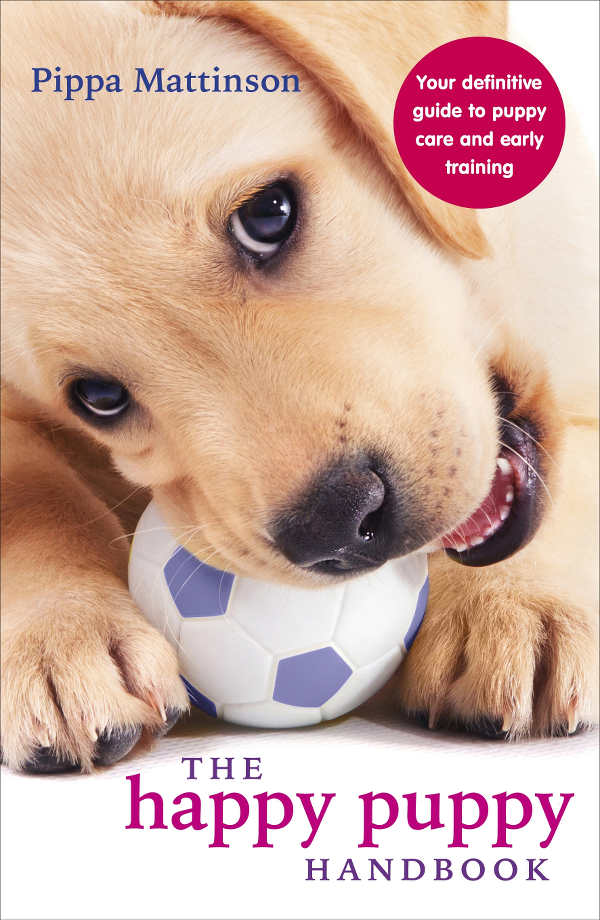 German Shepherd Dachshund Mix Rescue
Unfortunately, as this cross is still relatively obscure, there are no rescue centers wholly devoted to it.
However, you may have luck in searching rescue centers for the parent breeds instead. Here are some places to get started!
UK:
UK German Shepherd Rescue
Dachshund Rescue
US:
American German Shepherd Rescue Association
Little Paws Rescue
Canada:
Manitoba All Shepherd Rescue Inc
Canadian Dachshund Rescue Ontario
Australia:
Sweet Shepherd Rescue Australia Inc.
Dachshund Rescue Australia
If you have any more suggestions you'd like to add to the list, let us know below!
Is a German Shepherd Dachshund Mix Right For Me?
Ultimately, only you can answer that question.
However, we would heavily recommend that you reconsider and perhaps take a look at some healthier alternatives before deciding on this breed.
This breed is not a good fit for every family, so you must consider whether you have the family situation to properly care for this breed.
On top of this, there is a high risk of health issues. This could lead to potentially expensive vet visits and your family needing to give special care daily. Keep this in mind when making your decision.
What do you think of this cross? Good, or bad?
Let us know below!
References and Resources
Battaglia, CL, Bloat and the Risk Factors, Breeding Better Dogs
Clemmons, RM, Degenerative myelopathy, The Veterinary Clinics of North America. Small Animal Practice, 1992
Hedhammar, A, et al, Canine hip dysplasia: study of heritability in 401 litters of German Shepherd dogs, Journal of the American
Veterinary Medical Association, 1979
Remy, D, et al, Canine elbow dysplasia and primary lesions in German Shepherd dogs in France, Journal of Small Animal Practice, 2006
Priester, WA, Canine intervertebral disc disease – Occurrence by age, breed, and sex among 8,117 cases, Theriogenology, 1976
Parker, HG, et al, An expressed fgf4 retrogene is associated with breed-defining chondrodysplasia in domestic dogs, Science, 2009
Gough, A, et al, Breed Predispositions to Disease in Dogs and Cats, John Wiley & Sons, 2018
Duffy, DL, et al, Breed differences in canine aggression, Applied Animal Behavior Science, 2008
Priester, WA, Sex, Size, and Breed as Risk Factors in Canine Patellar Dislocation, Journal of the American Veterinary Medical Association, 1972
Beaver. BV, Clinical classification of canine aggression, Applied Animal Ethology, 1983