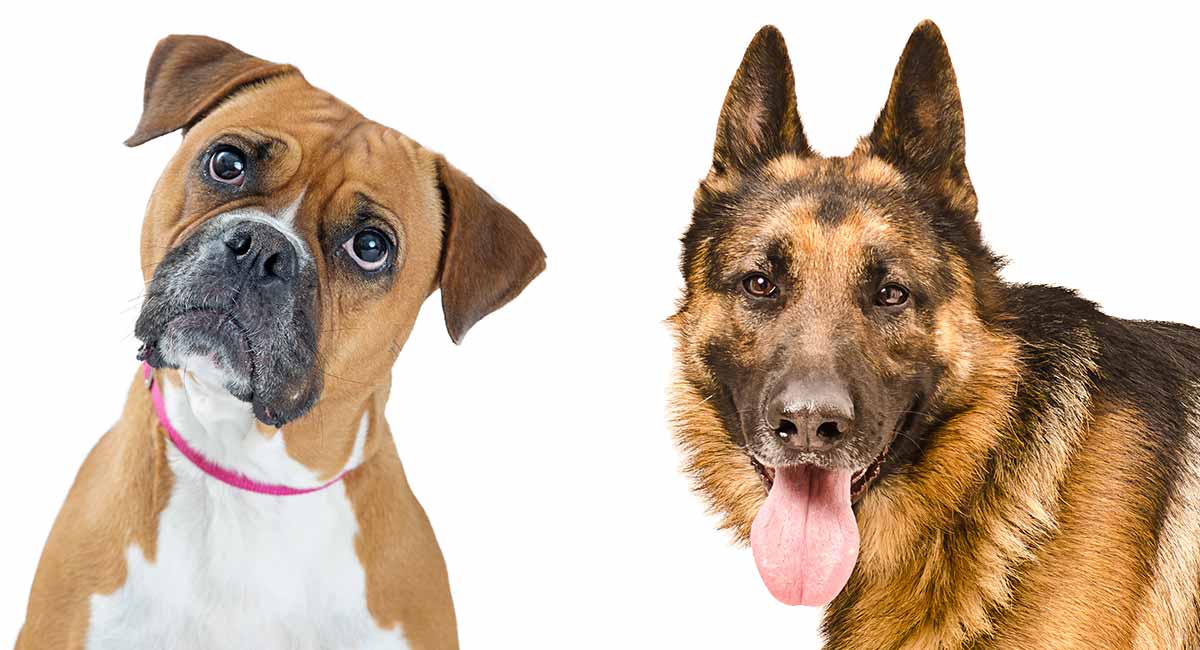 The German Shepherd Boxer mix is a hybrid designer dog with one German Shepherd Dog parent and one Boxer dog parent. This cross breed is robust, active and intelligent. German Shepherd Boxer mixes are protective, keen watchdogs and loyal companions.
Contents
Where Do They Come From?
The name German Shepherd used to be an umbrella term for several different kinds of herding dogs. In the 1800s, a German cavalry officer developed his perfect herding dog from these breeds. That same officer, Captain Max von Stephanitz, co-founded the first club dedicated to the newly established breed. German Shepherds are the dog of choice for military and police work.
The Boxer also originated in Germany sometime in the late 1800s, although ancestors of this breed go back as far as 2,500 B.C. Those ancestors were known as big game hunters able to take on bears, bison and wild boar. The Boxer is a worker bee. Known for its ability to herd cattle, work with military and police forces and provide protection.
German Shepherd Boxer Mix Appearance?
Your first generation German Shepherd Boxer mix puppy will have floppy ears and a short coat. Their markings will vary and may include the darker muzzle of the Boxer dog. Tan is a common color to see within a German Shepherd Boxer litter of puppies.
This is a broad, sturdy and strong mix. They will weigh around 80lbs in adulthood, and sadly might inherit the sloped back of the German Shepherd or the reduce muzzle of the Boxer. Both features with severe potential for health problems attached.
The German Shepherd Boxer Mix Temperament
The German Shepherd Boxer puppy comes from parents known for their intelligence and trainability. Both parents are athletic, too, but that's where the commonalities end.
A German Shepherd has a softer temperament and natural reserve. Boxers are a little more outgoing. Their puppies could inherit one or a mix of both personalities.
Even within a single litter, some puppies could be a little shy, and other bouncing extroverts.
Lifestyle and Family
Both parents develop a strong bond with their owners and family members and are natural herders. That can extend to herding other pets and small children. Your puppy will need help and guidance to learn what's acceptable and appropriate.
An Austrian study of dog bites in children found that kids are five times more likely to be bitten by a German Shepherd than a Labrador Retriever or a crossbreed dog. For this reason, German Shepherd mix breed dogs might not be the best fit in a household with young children. However, breed is only part of the story with dog bites – training and socialization are important factors too.
Ultimately, you can expect your German Shepherd Boxer puppies to be smart, loyal, playful, obedient and protective. The exact traits will differ from dog to dog, though, depending on their personal temperament and that of their parents.
Care and Exercise
These are dogs that generally like to run and play. They are not likely to be happy living with a couch potato.
German Shepherd Boxer mixes need plenty of outdoor time, exercise and enrichment toys to be content. Without that, the puppy can be rambunctious and moody.
These are intelligent dogs that not only respond well to training but thrive on it. Start the training early. As the dog grows older expand it, so you keep your best friend mentally stimulated.
Socialize at a young age, as well, and introduce the puppy to a diverse group of dogs to prevent aggression issues later in life. When adequately socialized as a puppy, the adult German Shepherd Boxer mix may acclimate better to new pets.
Health Concerns
All designer dogs can inherit characteristics and health issues from their parents. The best way to understand the potential health problems of a crossbred puppy is to look at what conditions frequently affect their parents.
Conditions common in Boxers include:
Hip dysplasia
Heart disease
Thyroid disease
Degenerative Myelopathy – a degenerative neurological condition which leads to hindlimb paralysis
Cancer
German Shepherds are at risk of:
Hip and elbow dysplasia
Degenerative Myelopathy
Thyroid disease
Pancreatic insufficiency
Bloat
Allergies
German Shepherd Mix Puppies
There are some common hereditary problems for both parents like hip dysplasia.
That doubles the puppy's odds of developing the condition.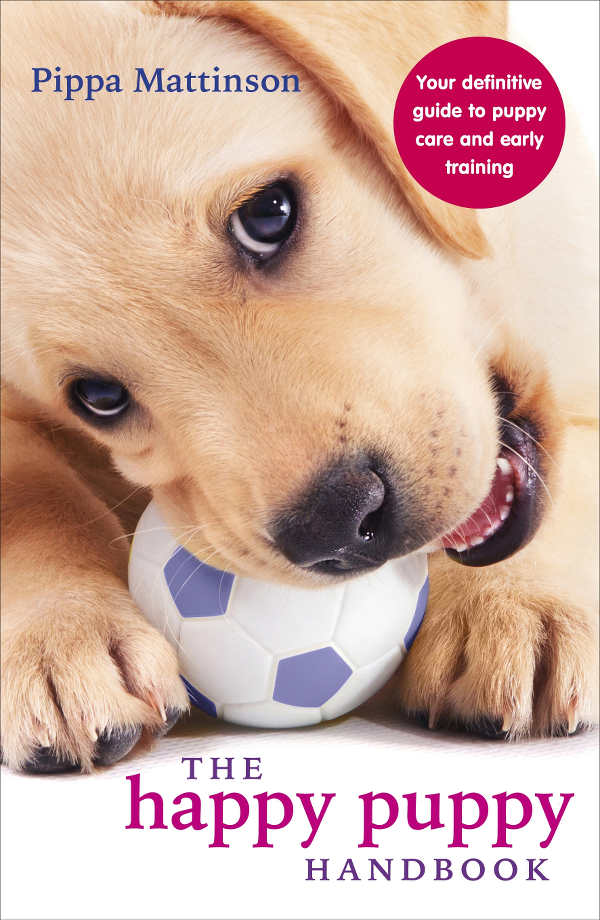 With this in mind, both parents should be health tested before breeding.
Tests you can expect the responsible breeder to do include:
Hip and elbow evaluation
Thyroid test
Cardiac exam
Degenerative Myelopathy DNA test
Before purchasing a German Shepherd Boxer mix puppy, ask the breeder about the parent dogs' medical history. And for proof of health tests.
An ethical breeder will allow you to meet the dog's parents so you can see for yourself what to expect from the offspring. In some cases, you may need to travel to find the right breeder, but it will be worth the effort when you get that new puppy home.