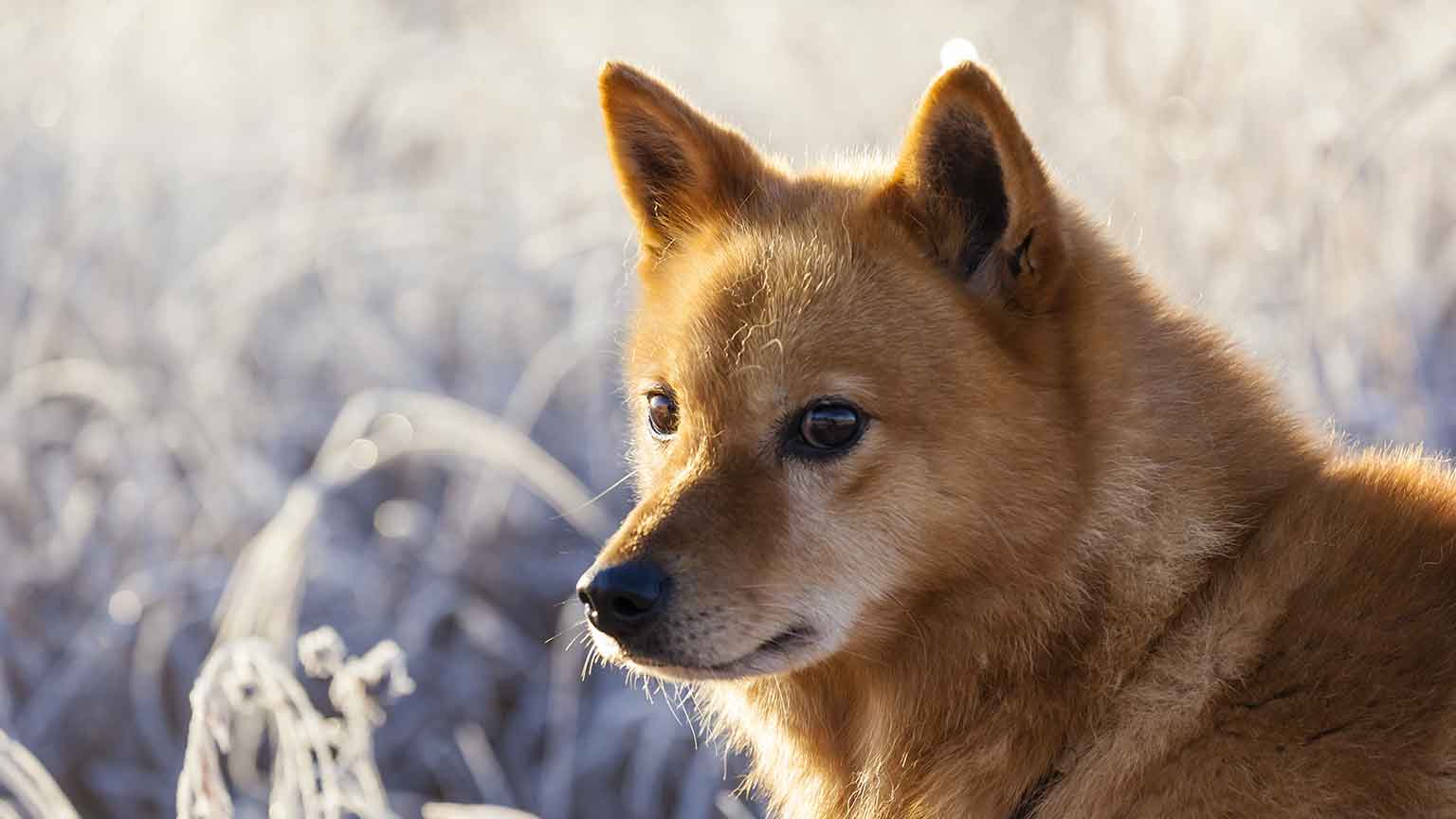 The Finnish Spitz is a medium sized hunting dog from Finland.
It has a dense auburn coat and fox-like features.
Whilst relatively unknown outside Finland, fans of the breed praise its friendly nature and enthusiasm for training.
And the dog has a lot to say for itself too…
What's In This Guide
Finnish Spitz FAQs
These are some of the most commonly asked questions about this breed, and ones we'll answer in this article.
Let's start with an overview of this interesting breed.
Breed At A Glance
Popularity: 184, out of the 195 breeds registered by the AKC
Purpose: wildfowl hunting and guarding dog
Weight: 20 – 33 pounds
Temperament: rugged, co-operative, friendly, chatty
And now, let's look at these charismatic little dogs in more detail!
Finnish Spitz Breed Review: Contents
First let's see what we can learn about the modern Finnish Spitz by looking at their ancestors.
History And Original Purpose
The Finnish Spitz has ancient origins. Dog skeletons found at Iron Age burial sites in Finland strongly resemble the modern breed in size and shape.
Which would make them one of the very first domesticated dog breeds.
In fact, it's thought that for hundreds of years they were the only type of domestic dog in the region. This means they naturally formed a closed breeding pool, just like the breed registers of today.
Due to their early seclusion, Finnish dog breeds are highly genetically distinct from all other dog breeds, including breeds from neighboring countries Sweden, Norway and Russia.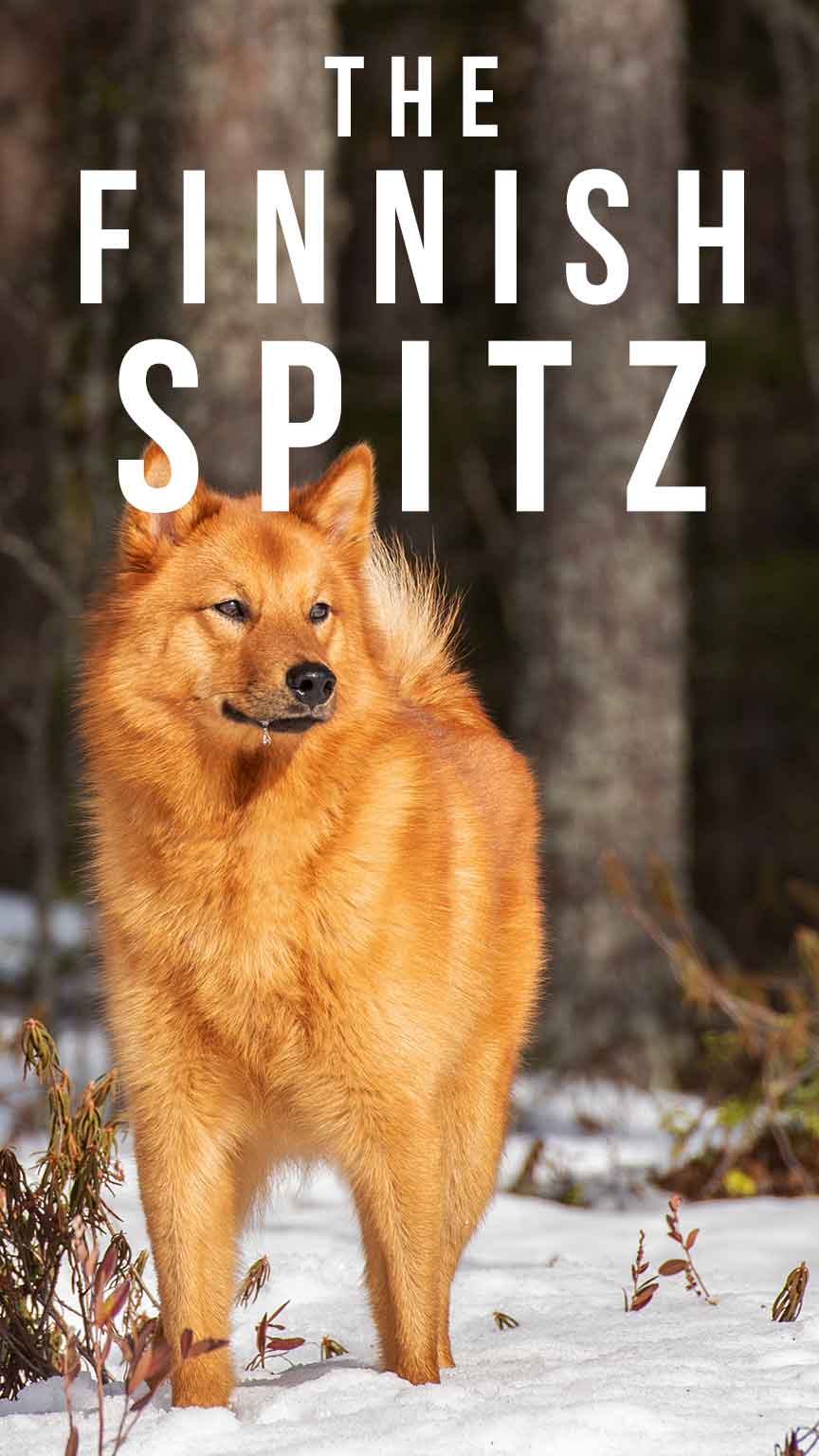 The original Finnish Spitz dogs were kept to help their owners with hunting wildfowl, and as guard dogs.
They helped on a hunt by following a bird until it rests in a tree, then standing below it barking softly, which distracts the bird while the hunter approaches from behind.
This dog's talent for this line of work played a vital role for humans surviving as hunter-gatherers in the Middle Ages.
Fun Facts!
The Finnish Spitz is the national dog of (where else?) Finland.
But this is a truly international dog breed. It is also recognized by kennel clubs in America, Canada, Britain, Europe, Australia, New Zealand and internationally.
Before a formal breed registry was started in the late 19th century, their forefathers were known as Finnish Barking Dog Birds.
It's still an affectionate nickname of the breed today!
Finnish Spitz Appearance
This breed should be 15-20 inches tall at the shoulder, and weigh 20-33 pounds.
For reference, that's about the same weight as a Corgi, but on longer legs!
This breed has a thick double coat of medium length golden-red fur.
Their dense coat makes them look quite blocky and square. But their face and triangular pointed ears look very, very fox-like!
Their fluffy tails curl up over their back and down to one side in a graceful arc.
Fun Fact: Their tail can wag from side to side like any other. But each one has their own preferred side for holding it when they're resting. A bit like being left or right handed!
Finnish Spitz Temperament
These are tough and stoic little dogs, used to living and working outdoors in the unforgiving Finnish climate.
Since they were originally valued for their ability to co-operate with a human to hunt, they respond quickly and easily to dog training.
They're often described as friendly, but not overly or indiscriminately affectionate.
They can be aloof with strangers. But they've never been bred for aggression, and are rarely aggressive today.
Their wariness of unfamiliar people and love of making a noise makes them effective guard dogs though!
Are Finnish Spitz Dogs Noisy?
Ah yes, they are quite vocal little canines.
They have a distinctive rapid bark which is sometimes described as 'yodelling'.
It's an intrinsic quality of the breed, and an important part of their hunting past.
In fact in Finland, they still celebrate the importance of the Finnish Spitz's bark by holding an annual barking competition for them!
There is some evidence that males might bark less than females overall, but both sexes are distinctly chatty!
Training And Exercising
Finnish Spitz dogs were bred to be hardworking and helpful.
They're intelligent and respond well to training. But the flip side of these qualities is that they can get bored without enough mental stimulation and human interaction.
Bored dogs often express their frustration by chewing, digging, or performing other destructive behaviors.
From their point of view, they're simply trying to find a way to keep busy.
Research shows that working Finnish Spitzes continue learning and improving at their job until they are six years old, which just goes to show the value of long term investment in training them.
Socialization is important for all dog breeds, but especially breeds like the this who are naturally inclined to be reserved around strangers.
The window for getting it right closes by the time they're around 16 weeks old, so get started as soon as you bring one home!
Do Finnish Spitz Dogs Need Lots Of Exercise?
In the past, the most successful Finnish Spitz dogs had lots of stamina for accompanying their handler on long hunting expeditions.
Today, they still need at least an hour of fresh air and exercise a day.
But that's not all they need before they're ready to clock off and spend the evening lounging about.
They will also want to spend time playing interactive games at home, and using their brains, either in training activities, or solving puzzle feeders.
Health And Care
The average lifespan of this dog is just over 11 years. In a UK lifetime study of 42 Finnish Spitz dogs, one lucky pooch lived for nearly 16 years!
However, this hasn't always been a popular breed in its home country, and the overall population size has dropped perilously low several times.
This has resulted in a dramatic loss of genetic diversity from the breed, which is linked to increased hereditary illness and overall suppression of fitness.
These days, with numbers on the up again, it's less of a problem in places where the Finnish Spitz population is large.
But more of a problem where the population is small, since this presents less opportunities to avoid breeding distant relatives.
Common Illnesses
Since the 1980s, patterns of epilepsy have been reported in some breeding lines in Finland.
However, the seizures are thought to be benign, meaning puppies eventually grow out of them.
But on the bright side, data collected by the Orthopedic Foundation For Animals Canine Health Information Center indicates a low frequency of joint disorders. Around 1 in 20 Finnish Spitz dogs experience hip dysplasia.
And the breed has one of the lowest rates of kidney disease of any purebred dog.
So it is frequently a healthy dog. But they can be high maintenance in other ways instead…
Do Finnish Spitz Dogs Shed A Lot?
Finnish Spitzes have a plush, medium length, double coat.
It will shed moderately throughout the year, and profusely for a few weeks in Spring and Fall.
This breed needs grooming weekly to remove dirt and debris, and help distribute the natural oils which help keep their coat healthy and weatherproof.
During shedding season, it might help to go through their coat with a more heavy duty de-shedding tool, to help release their old undercoat in one fell swoop.
But all the same, you're likely to form a closer working relationship with your vacuum cleaner than you've ever had before.
Is A Finnish Spitz A Good Dog For Me?
This dog is a great choice if you've got an active lifestyle and you're looking for a dog that's a little unusual.
They are generally described as a good fit with families, and patient, good natured dogs with children.
However, young children should never be left unsupervised with any breed of dog.
Since they like a lot of stimulation and human interaction, it helps if someone can be around for most of the day, to provide those things.
If that can't be you or another member of your household, you'll need to budget for a regular dog walker, or doggy daycare instead.
Since they tend to be very vocal and have moderate guarding tendencies, they may be a rather antisocial choice if you have neighbors close by.
And if all this has confirmed that this is the dog for you, where can you find one?
Rescuing a Finnish Spitz
Rescuing is a popular option for getting a new dog.
Many of the costs of a puppy's first year (microchipping, vaccinations, neutering or spaying) have already been met. Basic training like potty training might be complete, and you'll get a more accurate idea of what your dog's adult personality is like.
However, since the breed has a fairly low profile outside of Finland, it can be unusual to find these distinctive dogs in rescue shelters.
A more productive route might be contacting The Finnish Spitz Club Of America, and asking if they're aware of any dogs needing a new home.
The Finnish Spitz Society in the U.K. also has dedicated rescue and adoption resources.
If you know of a rescue agency specializing in these dogs in your area, do let us know in the comments box so we can include it here too!
Finding A Finnish Spitz Puppy
So of course, the other alternative is buying a Finnish Spitz puppy and raising them yourself.
It's easy to see the appeal of starting out with a little bundle of fluff and witnessing their development every step of the way.
Look for breeders who have recent results of hip screening for both of their puppies' parents.
And, given the risks of low population numbers for this breed, ask what the co-efficient of inbreeding will be for the litter. You're looking for a number below 5%.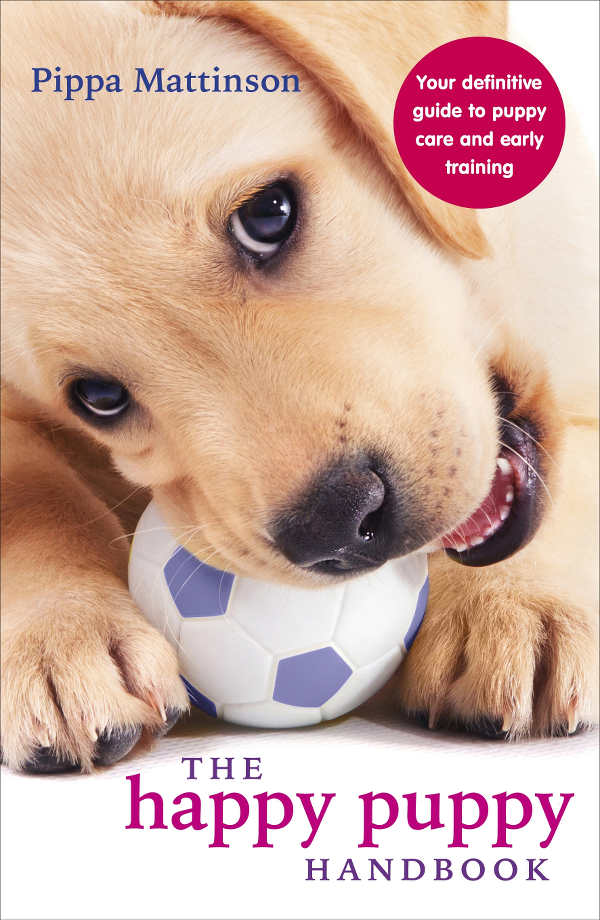 If the breeder is unable to provide this number, look at the five-generation pedigree for the names which appear more than once.
How Much Does A Finnish Spitz Puppy Cost?
Raising healthy puppies is an expensive occupation.
Parents both need to be vet checked and hip scored before the mating takes place, there might be travel costs to get the sire and dam together. The dam and her puppies need extra food, a whelping box, and veterinary care.
All of these costs are usually borne equally between everyone who takes home a puppy at 8 weeks old.
Then, for unusual breeds there might be a cost premium because they are scarce and hard to come by.
Do your research to find out what the "going rate" is for a puppy in your area, and be wary of anyone offering puppies for much more, or much less than this.
Our Puppy Search Guide can help you every step of the way, including in recognizing puppy farms.
Raising A Finnish Spitz Puppy
Becoming a puppy parent is a big deal.
To help you get started on the right foot we have some great guides to help you with all aspects of puppy care and training:
We can also help you find an alternative breed, if the fluffy Finnish Spitz proves a bit too elusive.
Similar Breeds
This dog is an unusual choice outside Finland.
So if you can't find one in your area, here are some alternatives from the wider Spitz group consider:
Or what about one of these other dog breeds that look like foxes!
Pros And Cons of Getting A Finnish Spitz
Finally, we've got a potted digest for you of all the information we've covered in this article.
Here are our top pros and cons of owning this breed:
Cons
Hard to come by outside of Finland
At risk of inbreeding in small local populations.
Very vocal
Heavy shedders
Pros
Friendly
Easy to train
Well suited to family life
Generally healthy and long lived
So whether you decide this charming dog is for you or not, we wish you success in your dog search – good luck!
Do You Have A Finnish Spitz
What led you to this unlikely breed? How would you describe them, and what kind of person would you recommend them to?
Let us know in the comments box down below!
References And Resources
Finnish Spitz Breed Standard, American Kennel Club, 2018.
Adams, Results of a Survey of UK Purebred Dogs, Journal of Small Animal Practice, 2010.
Karjalainen et al, Environmental effects and genetic parameters for measurements of hunting performance in the Finnish Spitz, Journal of Animal Breeding and Genetics, 1996.
Kumpulainen et al, Founder representation and effective population size in old versus young breeds—genetic diversity of Finnish and Nordic Spitz, Journal of Animal Breeding and Genetics, 2017.
Mannermaa et al, Prehistory and early history of dogs in Finland, 2015.
Jaakko et al, Origins and wanderings of the Finnish hunting spitzes, PLoS ONE, 2018.
Syrjamaa, Spectacle of Modern Companionship: Men, Dogs, and Early Finnish Dog Shows, Shared Lives of Humans and Animals: Animal Agency in the Global North, 2017.
Pelander, Chronic kidney disease in the dog: pathophysiological mechanisms and diagnostic aspects, Doctoral Thesis, 2018.
Losey et al, Dogs in the North: Stories of Cooperation and Co-domestication, 2018.
Viitmaa et al, Phenotype, inheritance characteristics, and risk factors for idiopathic epilepsy in Finnish Spitz dogs, Journal of the American Veterinary Medical Association, 2013.