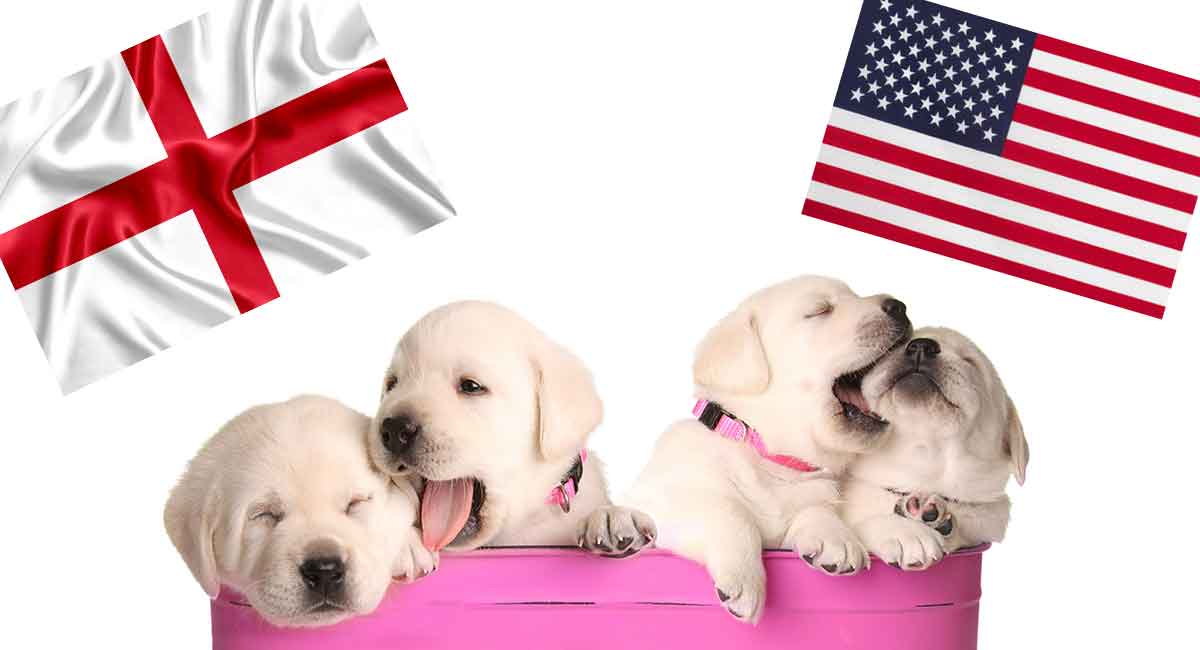 English Labs versus American Lab – how different are they really?
And should you prefer one to the other?
Any Labrador you get will likely be a good companion.
But if you're trying to choose between the English Lab and the American Lab, there are a few things to consider.
These Labs are bred for different things.
Because of that, there are physical and temperament differences between the dogs that you'll notice if you compare them.
You may wish to keep these traits in mind if you are thinking of getting a Lab for your family pet.
Let's look a bit more at the actual differences between these types and all the things you should know.
English Lab vs American Lab—History
The Labrador Retriever's history begins in Newfoundland, where the St. John's dog was the traditional waterdog for retrieving ducks and other birds.
In the 1800s, English nobles took a liking to the dog and returned to England with them.
It was there that the breed was standardized, refined and renamed "Labradors."
In the 1890s, crossbreeding with other Retriever dogs threatened the existence of the Labrador, but two members of the English nobility (the Earl of Malmesbury and the Due of Bucceluch) got together to save them.
Labs were recognized by The Kennel Club of England in 1903 and the AKC in 1917.
Today, they are often used as guide and rescue dogs.
Different Purposes
You should know there isn't a recognized difference between English-type Labs and American-type Labs.
The official kennel clubs don't recognize any such distinctions.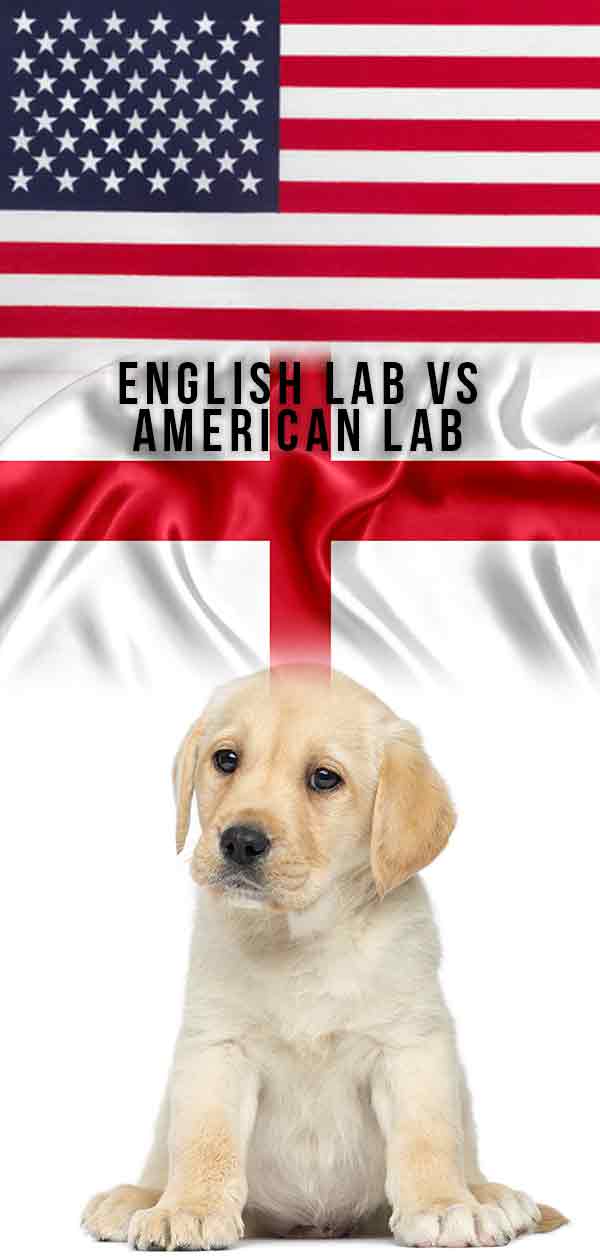 Instead, English and American Labs are used to designate Labs that have been bred for different purposes.
Specifically, dogs bred for show, or conformation dogs/bench type Labs, are English.
These Labs are more common in the U.K., which is why they are called that.
Dogs bred for the hunt, or field dogs/working type, are American Labs.
They are more popular in the U.S.
Of course, that doesn't mean that American Labs are never found at dog shows or that English Labs are useless on hunts.
Think of the English vs American designation as more of a descriptor than anything else such as coat color.
Only in this case, the descriptor encompasses some differences both in appearance and temperament.
American Lab vs English Lab Appearance
Although they are still the same breed, English and American Labs are distinguishable and recognizable.
You can tell the differences if you look at each kind of dog.
English Labs are medium-sized, heavy-looking dogs.
They have blockier bodies and barrel chests, along with a wider head and powerful neck.
English Labs have thicker necks, shorter bodies and shorter legs.
Their coats look thicker, too.
They have a thicker, straighter tail, called an "otter" tail because of the way it helps swim through water.
Show vs Work
English Labs will look more like the typical breed standard because they were bred for show and thus must try to conform to those standards as closely as possible.
American Labs, while also medium-sized, are slimmer and more athletic looking.
They have narrower skulls and longer muzzles, a thinner coat and a longer neck.
Even their tail looks thinner and may curl a bit.
American Labs have longer legs, and look taller and more lithe.
While the AKC height standard for all Labs at the shoulders is from 21.5-24.5 inches, American Labs are the ones closer to the top range.
English ones are closer to the bottom.
Some people may find the chunky, classic good looks of the English Lab to be cuter.
Others may prefer the long sleek lines of the American Lab.
American Lab vs English Lab Temperament
Both types of Labs are sweet, loving animals who want to please their owners.
They are intelligent, confident and non-aggressive.
Because the American Lab was designed to be a working dog, it has been bred with a higher energy level, and can be more active and agile than its English counterpart.
As working dogs, American Labs may tend to show greater boldness.
The American Lab needs more stimulation and exercise.
American Labs can be more sensitive, and they have a great deal of stamina.
English Labs are known more for their calm and quiet demeanors.
These Labs are considered to be more mellow, especially after puppyhood.
Bouncy or chilled?
Research shows that dogs originally bred for show often tend to be less curious, less aggressive and less playful overall.
As these Labs were not bred for courage and physical performance, they can be easier to manage.
Their hunting instincts may be less intense, too.
But they love to be social, and they're more easily distracted.
English Lab dogs take a little longer to mature. They are considered more playful and more social in some ways.
Don't mistake English Labs for low-energy pets, though. Even the more mellow ones need plenty of activity built into their day.
English Lab vs American Lab Training
Labradors in general react well to training because they are smart and eager to please.
In addition to basic obedience and socialization, these dogs benefit from agility, tracking, and other training that benefits both mind and body.
American Labs need more attention and positive consistency from their owners to curb nervous behaviors.
Quicker American Labs can be more difficult to control because they have that strong hunting drive.
Some people say English Labs are easier to train, but that may be because they often don't require as much training as American Labs.
English Labs can display some levels of distractibility as puppies that make them more difficult in that regard.
Generally, dogs bred for show aren't considered as easily trainable as field dogs.
Meanwhile, American Labs are more finicky, but they are also extremely focused and responsive.
It is absolutely vital that you train and socialize both types of Lab.
English Lab vs American Lab Exercise
All Labs need lots of activity, but English Labs need a bit less.
Their more laid-back personalities, which comes from being bred for show, make them easier to deal with even with less action in their lives.
However, any Lab that doesn't get enough exercise can start acting out by destroying things and showing hyperactive behavior.
Agility and hunting activities, along with running and swimming, are great exercise for all Labs.
Whichever type of Lab you choose, make sure you can meet your dog's high-energy requirements with plenty of movement.
English Lab vs American Lab Health
Labradors are generally healthy dogs and can expect to live 10-12 human years.
You should know that Labs are prone to obesity and its related problems.
It is extremely important to avoid overfeeding these food-motivated pets.
Obesity-related diseases include diabetes and arthritis, which can be relieved by weight reduction.
Show-bred English Labs can be 20 lbs. heavier than their American cousins without being overweight.
However, generally Labs should weigh between 65-80 lbs. for a male and 55-70 lbs. for a female.
Health Problems
Hip and elbow dysplasia—developmental abnormalities in the joints—are common in Lab genetic lines.
Labs are more prone than other breeds to certain vision problems, such as progressive retinal atrophy.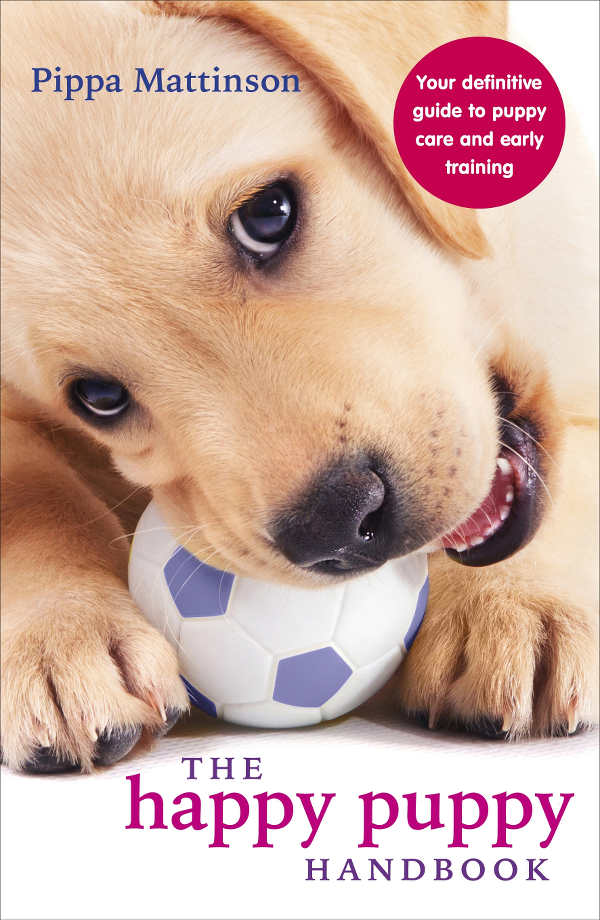 They can experience cancers, such as lymphoma.
Other inherited conditions that Labs may get include exercise-induced collapse, centronuclear myopathy, patellar luxation and idiopathic epilepsy.
Watch for skin and ear problems, too. These are less serious but can still cause problems for your best friend.
Make sure your Labrador gets a health screening that includes common Lab problems such as hip dysplasia.
Which Breed Makes a Better Pet?
There's no right or wrong answer to this question. It really depends on your personal lifestyle.
English and American Labs belong to the same breed.
The differences are not official at this time.
But, because they have been bred for different, specialized purposes, there are differences.
Both English and American Labs make wonderful family pets.
Still, they differ in terms of energy level and temperament.
English Labs have traditional Lab good looks going for them. They may be easier to handle for inexperienced dog owners.
American Labs are longer, lankier and more athletic. They might work well for an active family that loves doing things outdoors.
Whichever Lab type you choose, remember to vet your breeder properly, check the health of the parents and health-test your own pup.
Other Breed Comparisons
If you want to learn more about the differences between breeds that can seem quite similar, we've got plenty of other reads for you!
Take a look:
Resources and Further Reading
Leighton, E. A., 1997. "Genetics of Canine Hip Dysplasia." Journal of the American Veterinary Medical Association.
Lofgren, S. E., et al., 2014. "Management and Personality in Labrador Retriever Dogs," Applied Animal Behavior Science.
Serpell, J. A. and Hsu, Y. A. 2005. "Effects of Breed, Sex, and Neuter Status on Trainability in Dogs," Anthrozoos.
Svartberg, K., 2006,."Breed-Typical Behavior in Dogs—Historical Remnants or Recent Constructs?" Applied Animal Behavior Science.