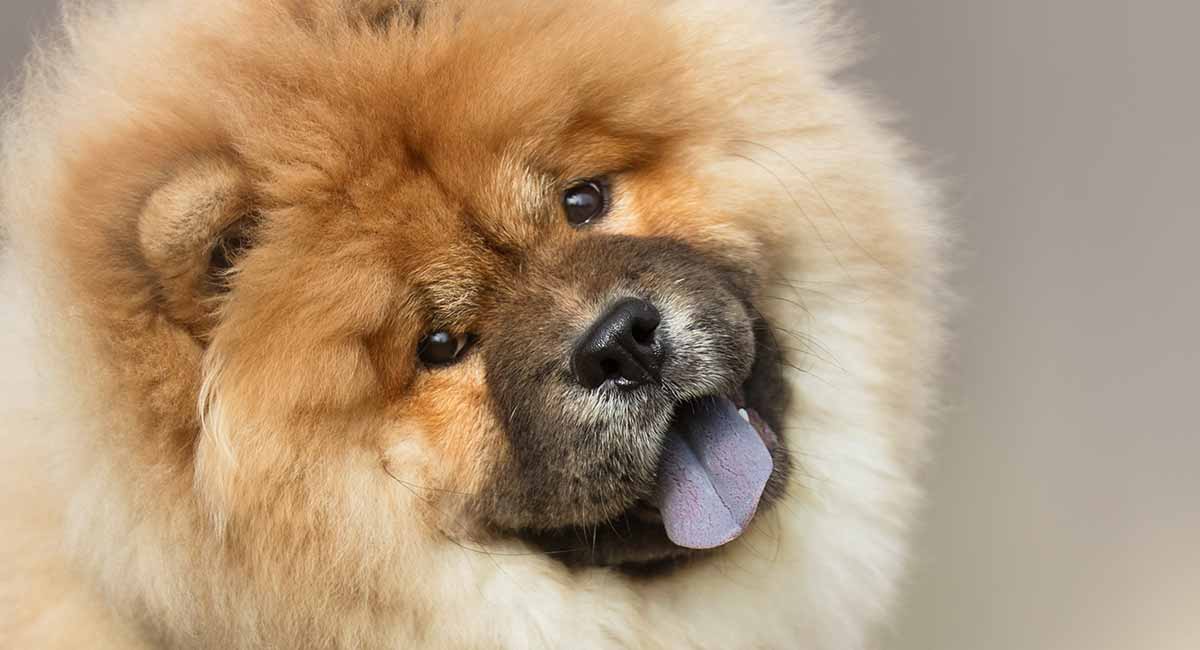 From the tiny Cavapoo to the fluffy Samoyed. Dogs that look like bears are everywhere and increasingly popular!
Some of the most popular dogs that look like bears include the Newfoundland, Samoyed, Chow Chow, and Pomchi breeds.
Dogs that look like bears don't necessarily have a fierce, bear-like temperament though! In fact, the above breeds differ quite a bit!
In this article, we'll discover more about dogs that look like bears. From giant breeds resembling polar bears to tiny breeds you might mistake for a teddy bear!
Contents
So, here are our top picks for dogs that look like bears:
Click the links above to jump straight to the dogs. Or keep reading for more information about all of the dogs that look like bears!
What Makes Certain Dogs Look Like Bears?
It's no surprise many dog breeds, such as the Alaskan Malamute or Siberian Husky, look like their wild wolf ancestors. Wolves and dogs share 99% of their DNA, and can interbreed. But dogs that look like bears are a totally different story!
Bears and dogs are completely different species, and cannot interbreed. But, if we take a look at how the species evolved, we see that they do have some shared history.
The first carnivorous mammals evolved around 55 million years ago. They were likely small, weasel-type creatures who lived in trees. Around 43 million years ago, these carnivorous mammals split into two main groups, or suborders: 'Caniformia' and 'Feliformia'.
The former can be categorized as more 'dog-like'. And the latter more 'cat-like'.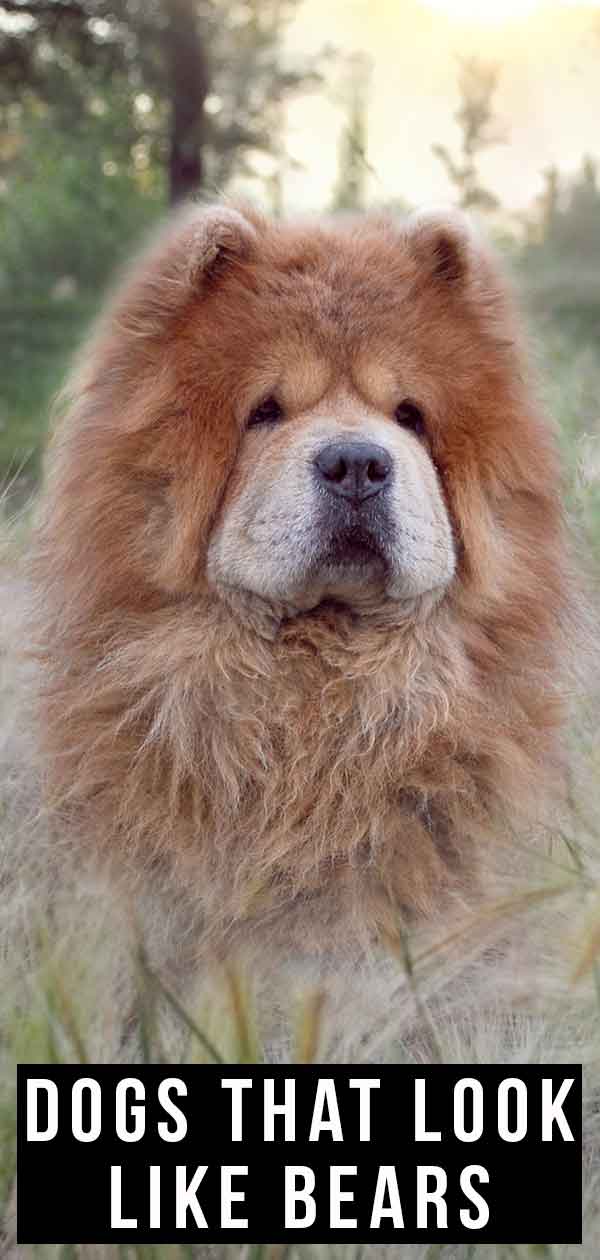 Dogs and bears both emerged from the Caniformia suborder.
To this day, both dogs and bears retain some of the physical characteristics of this sub-group. Such as a long snout, non-retractible claws, and a tendency towards opportunistic, omnivorous feeding.
So, given that dogs and bears are completely different species, what is it that makes certain breeds resemble bears?
How Dogs Resemble Bears
Typically, modern dog breeds resemble bears in two ways.
Firstly, they may have been bred to have the larger stature, large head and triangular shaped ears common to many types of bear. Coupled with a thick, heavy coat! This is common in breeds used for hunting and guarding, and in breeds native to colder climates.
Alternatively, dogs may look more like teddy bears. Having a small or tiny stature, curly or wavy coat, and 'button' eyes and nose. This is typical of some of the modern 'designer dog' mixes.
Dogs can also have bear-like qualities enhanced by having a 'teddy bear cut' at the groomers!
This popular cut rounds out the face, trims the coat to one length and may carve out a mane. Giving a distinctly bear-like look.
Let's take a look at some dogs that look like bears.
Tiny Dogs That Look Like Bears
These dogs have one thing in common. They all resemble teddy bears!
The Havapoo
This mix is the result of crossing a toy or miniature Poodle with a Havanese. It generally weighs in at under 20lbs, depending upon the size of the Poodle parent.
These tiny dogs that look like bears have a curly coat in brown, grey, tan, black or white.
The Havapoo is very friendly, and loves people. So, they're not great watchdogs. But they make great companion dogs.
Be aware that this pup may inherit some health issues. The Havanese is known for being prone to cataracts and deafness, and may also be at risk of hip dysplasia.
Small dogs are also at risk from health problems relating to their tiny size. These health concerns include hypoglycemia, dental problems, and even tracheal collapse.
Plus, Miniature Poodles have been found to be at risk of conformational breeding related disorders. For example, downsizing them from the standard Poodle can result in overcrowded teeth, leading to an increased risk of tooth decay.
The Pomchi
This tiny pooch is a mix of the Pomeranian and Chihuahua. It usually has a chocolate, cream, fawn, black, or tan coat.
Standing just 6-9 inches tall and weighing between 5-12 lbs, Pomchis are tiny dogs. But they have big dog personalities!
Both parent breeds are known for their tenacity and loyalty to their owners. Pomchis have a tendency to bark at strangers and can be standoffish with unfamiliar people.
As a result, early training and socialization are essential if you're considering a Pomchi.
Unfortunately, like the Havapoo, the Pomchi may be at risk of particular health conditions relating to his tiny size, including dental issues, hypoglycemia, and tracheal collapse.
The Cavachon
The Cavachon has one Bichon Frise parent and one King Charles Cavalier Spaniel parent.
Cavachons stand around 12-14 inches tall, and weigh between 10 and 20 lbs. They often have a wavy or curly coat reminiscent of a teddy bear.
Cavachons are known for their sweet and loving temperaments and get along great with kids. They're easy to train and form strong bonds with their owners.
However, Cavachons need a significant amount of exercise daily in order to stay happy and healthy.
Moreover, if left alone, they can develop separation anxiety. Their coats also require lots of grooming.
Cavachon Health
Plus, the Cavachon, like other tiny dogs that look like bears, may be prone to certain inherited health conditions.
Cavachons may experience excessive tear production, ear infections, skin issues, heart murmurs, and canine hip dysplasia.
King Charles Cavalier Spaniels, unfortunately, are also prone to a serious condition called mitral valve disease (MDV). This is a degenerative condition which reduces the ability of the mitral valve to pump blood, eventually resulting in congestive heart failure.
Cavachons may also inherit a condition from the Spaniel parent known as 'curly coat dry eye' syndrome. This causes scaling of the skin and alopecia, along with chronic eye dryness, which can result in corneal ulceration and impaired vision.
The Cavapoo (Cavadoodle)
The Cavapoo has one Poodle parent and one King Charles Cavalier Spaniel parent. The size of a Cavapoo can vary between around 9 and 14 inches tall and 7 -18 lbs. Depending on the size of the Poodle parent.
The Cavapoo has a kind and caring nature, and is good with children.
But, like the Cavachon, the Cavapoo may be prone to inheriting serious conditions from his Spaniel parent. As well as being at risk of other conditions relating to his small stature.
Tiny Dogs That Look Like Bears: Health
When looking for small dog breeds that looks like bears, be aware that there are disreputable breeders out there.
Unscrupulous breeders may try to produce smaller animals in ways which aren't always healthy for the dogs. These methods include deliberately introducing the dwarfism gene and breeding from runts.
Tiny teddy bear type dogs are undeniably cute. But, you may feel concerned about a demand for smaller dogs encouraging irresponsible breeding practices.
In this case, you might wish to consider rescuing a small or miniature dog from a shelter instead of buying from a breeder.
Large Dogs That Look Like Bears
The Chow Chow
Chow Chows are big, fluffy dogs that look like bears!
They stand around 17-20 inches tall and can weigh anywhere between 45 and 70 lbs. Their bear-like appearance comes from their characteristic 'lion's mane' ruff, deep-set eyes, and fluffy, thick coat.
This breed has ancient origins. Chow Chows are depicted in artifacts dating from the Chinese Han Dynasty, around 206 BC. They are thought to have been around even longer.
Used as companion dogs, guarders, and hunters historically, Chow Chows are still popular today. Famously, Martha Stewart owns several.
Chow Chows don't require large amounts of exercise. So they can cope with city living. They are loyal, but aloof with strangers. And they will need training and socialization from an early age.
Chow Chow Health
This breed can be prone to inherited disorders. This includes canine hip and/or elbow dysplasia, which can result in pain and lameness. They are also prone to allergies, problems with thyroid function, and eyelid entropion.
It's recommended that Chow Chows undergo hip, elbow, thyroid and patella evaluations.
The Newfoundland
The Newfoundland is among the world's biggest breeds. Typically they stand between 26 and 28 inches tall, and weigh anywhere between 100 and 150 lbs.
These are giant dogs that look like bears!
They have thick, coarse coats, typically in grey, black, brown, or brown and white.
History of Newfoundlands
Newfoundlands were originally bred as ship dogs. This breed is a natural swimmer. Newfoundlands even have partially webbed feet! Canadian fishermen relied upon them to haul fishing nets back to shore.
In addition, Newfoundlands also became known for daring sea rescues. They are strong enough to pull a drowning man to safety, and were responsible for saving many lives at sea.
Newfoundlands are no longer used primarily as sea-dogs. But they have remained popular throughout history and into the present day.
In 1802, a Newfoundland accompanied Lewis and Clark on their expedition across North America. In England, the poet Lord Byron built a monument for his beloved Newfoundland, Boatswain, after he died.
More recently, a Newfoundland by the name of Brumus acted as a 'nanny dog' to Robert F. Kennedy's children.
Newfoundland Size
As puppies, many Newfoundlands resemble chubby black bears!
Newfoundlands, whilst giant in size, are sweet and patient in nature. They respond well to children, and are very trainable.
However, Newfoundlands are very large dogs. So, they needs lots of space and at least half an hour of daily exercise. They enjoy being outside and are best-suited to owners who can provide an active lifestyle.
Given their size, it is also very important that Newfoundlands receive enough socialization from an early age. And that training begins as soon as possible.
Newfoundland Health
Like many breeds, there are some health issues you should be aware of if you have your heart set on a Newfoundland.
Newfoundlands may be prone to cardiac disease.
They can also develop a condition called cystinuria, which causes stones to form in the urinary system.
In addition, like many giant breeds, Newfoundlands can be prone to canine hip and/or elbow dysplasia.
It's recommended that Newfoundlands have hip and elbow evaluations. As well as a cardiac exam and a cystinuria DNA test.
The Caucasian Shepherd
Caucasian Shepherds are giant Russian dogs that look like bears. So much so they are sometimes called Russian Bear Dogs!
They are around 23-30 inches tall, and can weigh as much as 170 lbs.
This breed emerged in Russia in the 1920s, where they were used to protect livestock.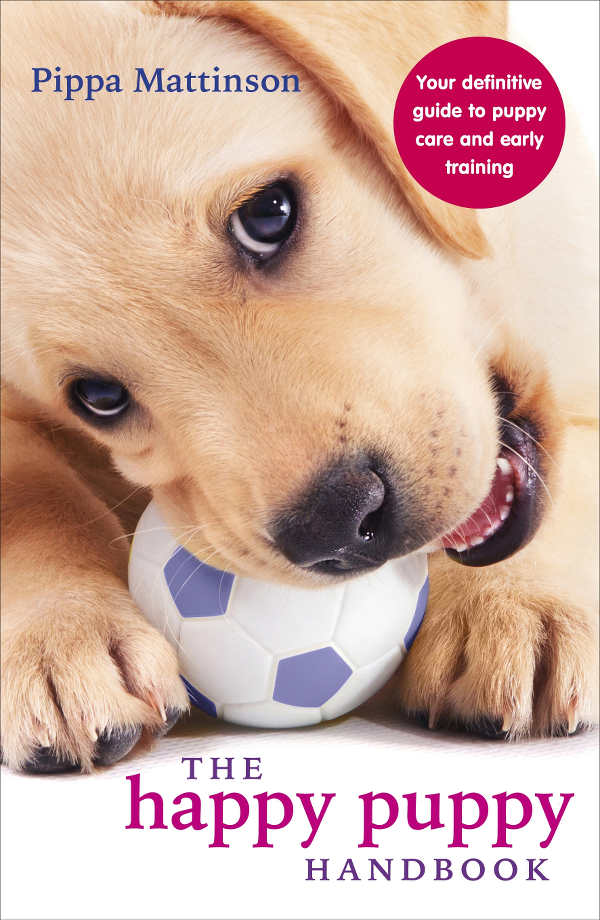 This breed is a born guard dog. They are highly independent, intelligent, and protective of their family. As a result, they can be challenging to train, and may have a hard time accepting new people entering the home.
Due to their guard dog nature and size, the Caucasian Shepherd is not suitable for first time owners or families with young children. They are better suited to experienced owners with ample outdoor space.
The Samoyed
These big, furry dogs that look like bears originally hail from some of the coldest places on earth. Hence why they have a distinctly Polar Bear like look!
Samoyeds were bred by semi-nomadic peoples from Asia, who migrated to Siberia around one thousand years ago.
The breed was used as sled dogs, hunters, and watchdogs. As well as herding animals.
By the late eighteenth century, the breed had been introduced to Britain. And it has been popular ever since.
The Samoyed has a distinctive thick coat, in white, cream, or biscuit shades. Males grow to around 23 inches tall, and females 21 inches. They weigh between 35 and 65 lbs.
Samoyed Health
Although Samoyeds are generally healthy, they can develop hip dysplasia. They may also be prone to progressive retinal atrophy (PRA). This is a condition which can lead to vision loss and eventual blindness.
Plus, Samoyeds can be at risk of retinal dysplasia/oculo skeletal dysplasia (RD/OSD). This is a genetic disease in which there is significant malformation of the skeleton as well as ocular abnormalities, which can cause serious visual impairments.
There is no cure for RD/OSD. Hence, genetic testing is important.
Samoyeds should have a hip evaluation and an eye evaluation. Plus the PRA Optigen DNA test and the RS/OSD DNA test.
Are Dogs Which Look Like Bears Right For Me?
Whether they resemble a fluffy polar bear, the furry brown bear, or a tiny teddy, dogs that look like bears are certainly appealing.
When considering a dog that looks like a bear, however, keep in mind the size of the animal. Plus any potential health issues the breed or mix is known for.
Giant dogs that look like bears may not be the best option for families with very young children, given their sheer size.
Similarly, large dogs that look like bears, such as the Caucasian Shepherd, originally bred as guard dogs, are suited to more experienced owners.
When considering a smaller, 'teddy' type, be aware that unscrupulous breeders may capitalize on the trend for tiny pups by adopting unhealthy breeding practices.
In addition, remember that some smaller dogs are at risk of health conditions relating to their size. Which may require ongoing veterinary care.
Do you have a dog that looks like a bear? Add your thoughts below!
Other Guides You'll Love
If you're sad to reach the end of this article, don't be! We have plenty more great guides for you to take a look at. Just click the links below.
References & Resources