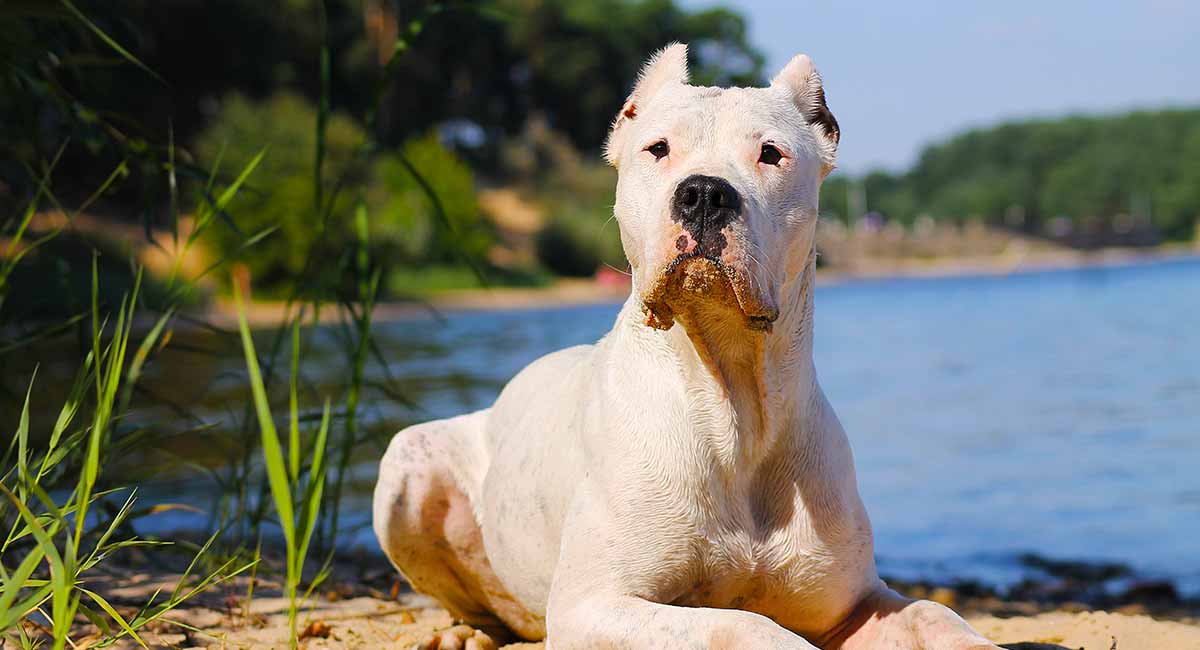 The Dogo Argentino is a loyal dog with a powerful build.
He is skilled at hunting and yet oh-so-humble.
Considering this breed's athletic talents and beauty to boot, it comes as no surprise that many dog-lovers admire this breed.
Meet the Dogo Argentino
Outgoing, unpretentious, and happy-go-lucky, the Argentinian Mastiff is said to be a sweet dog in a tough-looking package!
With his overpowering size, often-times clipped ears, and alert expression, this breed may look intimidating to some.
But owners of this pure-white breed promise they are worth their weight in gold!
However, that doesn't mean the Dogo Argentino is the right dog for everyone, especially the novice dog owner.
Keep reading to learn more about the Dogo Argentino, and what kind of pet they make.
Where Does the Dogo Argentino Come From?
True to his name, the Dogo Argentino hails from the Republic of Argentina in a province known as Cordoba.
The creator of this breed was a well-known dog enthusiast and doctor by the name of Antonio Nores Martinez.
Dr. Martinez's original goal was to create a fighting dog who was not only incredibly powerful but also very spirited.
After several generations of crossbreeding purebred fighting dogs from Cordoba, Dr. Antonio Martinez's dream was finally realized.
Alas, he had created the first family of Argentinian Mastiffs.
Dogo Argentino History
Although originally designed for fighting, this dog has talents that far exceed the cruel practice of dog fighting.
With the Dogo Argentino's massive size, unequivocal courage, and sheer doggedness, they became an expert in hunting large game like wild boar and even pumas!
But hunting is not this breed's only gift.
Yes, boar hunting and puma hunting made them famous, but as years passed, it became clear that this dog also makes for a fine companion as well.
With their loyal and affectionate personality, the Dogo Argentino was able to capture the hearts of family members, breeders, and dog connoisseurs alike.
Dogo Argentino Temperament
There is a lot of Dogo Argentino breed info available, and not all of it is positive.
One could equate the negative press to the Argentinian Mastiff's dogfighting origins and physical appearance.
Their Pitbull-like physique and demeanor may raise the red flag for those who buy into the hype of "aggressive dog breeds".
And of course, you should be aware that the Dogo Argentino is one of four breeds banned in certain countries.
Banned Breeds
This includes Ukraine, Denmark, Iceland, Australia, Fiji, Singapore, the Cayman Islands, and New Zealand.
Furthermore, according to the Dangerous Dogs Act of 1991, people in the UK may not own a Dogo Argentino "without lawful authority."
Still, we should note that many studies have shown that aggressiveness in dogs cannot be limited to breed.
In fact, the most aggressive dog is the unneutered male.
So, is it fair to say that based on their origin the Argentine Dogo is an aggressive breed or how he physically looks?
Whereas this is not the breed for the novice dog owner, most experts agree that a properly socialized and well trained Argentine Dogo is cheerful, friendly, patient, and humble.
Dogo Argentino Personality
Other Dogo Argentino characteristics point to him being an affectionate breed who enjoys being around his family and craves physical attention.
But while they are said to do very well with children, it is important to note that the Dogo Argentine could have aggressive tendencies towards other dogs, especially of the same sex.
Considering this and the fact the Dogo Argentino has such a strong hunting background, early socialization and obedience training is key.
This will ensure you raise a happy, healthy, and well-rounded dog who is able to adapt to any situation and get along with everyone.
Now, with all the hype around this dog's personality and physical description, you may be a bit curious about what the Argentine Dogo looks like. So, let's find out.
What Does the Dogo Argentino Look Like?
The Dogo Argentino dog breed is a powerful and eye-catching dog, sure to stop people in their tracks!
However, the Argentinian Mastiff doesn't come in too many colors.
They are, by breed standard, a pure white dog, although a patch of black on their face or near the eye is acceptable.
The Dogo Argentino is a large breed.
A Dogo Argentino female can grow to be as big as 23.5 to 26 inches tall and a male can stand as tall as 24 to 27 inches!
The Dogo Argentino's weight isn't something to scoff at either.
This huge purebred can weigh anywhere from 80 to 100 lbs.
Furthermore, they have naturally floppy ears, a long tail, and a black nose.
So, how do you care for such a large and powerful dog?
Care and Grooming Requirements of a Dogo Argentino
Despite being such a large breed, the Argentine Dogo is actually a relatively easy dog to groom.
With a short coat that sheds mildly, they only requires occasional brushing and bathing to keep their coat healthy and shiny.
As with all breeds, your dog will need their nails trimmed frequently to keep them from cracking and splitting.
Their ears should be cleaned regularly to keep them from developing ear infections.
Dogo Argentino Exercise
The Dogo Argentino is a large and active breed who was built for long excursions through harsh environments.
Their tenacity and ability to hunt large game means they have loads of energy and therefore need plenty of exercising to stay happy and healthy.
At least an hour or two per day of long walks, romps in the yard, and games of fetch or Frisbee should help to keep your Argentine Dogo from becoming bored.
And trust us, you don't want a bored Dogo Argentino, as they have a tendency to become destructive.
As far as training, this is a breed who will require early socialization in puppyhood and then throughout their lifetime.
Dogo Argentino Training
We also recommend obedience training to ensure your dog is well rounded.
Keep in mind that this breed could have a tendency to become stubborn, so a firm yet loving hand is going to be required.
Stay consistent and remember that the treat-based reward system works best.
And because the Argentine Mastiff is such a powerful breed, we recommend leash training as well.
Otherwise, you may end up with a Dogo Argentino who walks you.
The Dogo Argentino's Lifespan and Health Concerns
The Dogo Argentino lifespan has a relatively good for a large dog breed, with an average life expectancy of 9 to 15 years.
Overall, they are a healthy breed, but of course, there are some heritable health issues to be aware of.
These include hip dysplasia, autoimmune thyroiditis, deafness, and skin issues such as allergies.
If you are concerned about any possible health issues with your purebred Dogo Argentino, there is always the option of early health screening.
Early health screening may help you to prepare for or even prevent certain health problems your dog could face in the future.
What Are the Dietary Needs of a Dogo Argentino?
The best dog food for this powerful breed is high-quality food with meat protein as the first ingredient.
Whether you choose a high-quality wet or dry dog food, be sure that it is appropriate to your Dogo Argentino's age, weight, and size.
Also, remember that the dog food should be geared towards larger breed dogs.
You may want to consider a specialty dog food for Argentine Dogo's skin problems since the breed is prone to skin issues.
And of course, like any dog, this breed requires plenty of access to fresh water and treats should be given moderately but when necessary, especially during training!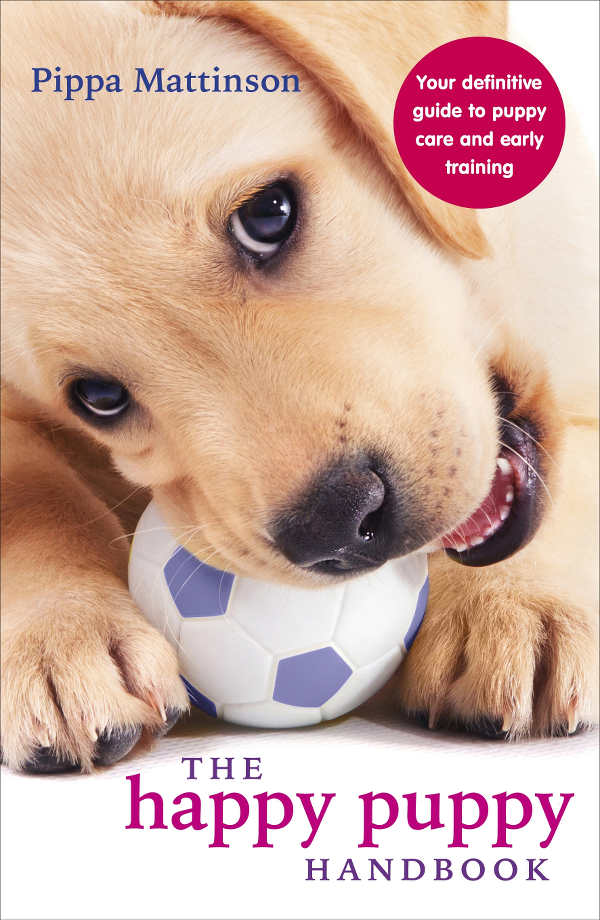 Choosing Your Dogo Argentino Puppy!
Finding Dogo Argentino puppies is an important process that should not be taken lightly.
Take a look at Argentine Mastiff kennels.
Such kennels specialize in the breed and will be able to answer any questions regarding the health and temperament of your puppy.
Dogo Argentino breeders charge anywhere from $500 to over $1000, but on the plus side, you'll be able to ask questions about previous litters and the parent dogs.
Remember, reputable breeders should be able to provide health certificates proving their puppies have been screened and are healthy and ready to go home with you.
Is the Dogo Argentino Right for You?
As previously mentioned, this type of dog is not for everyone.
If you are a first-time dog owner who has very little experience with large and powerful dog breeds, you may want to go for a different breed that is easier to train and manage.
They are large in size and require consistent training, early socialization, and plenty of obedience work.
Experts recommend you don't leave your Dogo Argentino alone with a dog of the same sex.
You will also want to research your region and make sure the breed is not banned in your area.
If you have plenty of experience with large dogs, and fully understand the importance of early socialization and obedience training, the Argentine Dogo may just be the perfect dog for you!
Already got your sights set on a puppy, perhaps you're looking for the perfect name?
If you are, check out this list of badass dog names, or if you'd like a name suitable for a larger breed such as the Dogo Argentino, check out this list of big breed names.
And if you're on the hunt for a few Dogo Argentino accessories, check out these personalized dog collars perfect for your pooch.
Are there any Dogo Argentino facts we missed? Let us know in the comments!
References and Further Reading
Schalke E et al. 2008 Is breed-specific legislation justified? Study of the results of the temperament test of Lower Saxony. Journal of Veterinary Behavior: Clinical Applications and Research.
Pérez-Guisado J, Muñoz-Serrano A, and López-Rodríguez R. 2008. Evaluation of the Campbell test and the influence of age, sex, breed, and coat color on puppy behavioral responses. Canadian Journal of Veterinary Research.
Diverio S, Tami G and Barone A. 2008. Prevalence of Aggression and Fear-Related Behavioral Problems in a Sample of Argentine Dogos in Italy. Journal of Veterinary Behavior: Clinical Applications and Research.
Coppens AG, Steinberg SA, and Poncelet L 2003. Inner Ear Morphology in a Bilaterally Deaf Dogo Argentino Pup. Journal of Comparative Pathology,
Howell TJ, King T, and Bennett PC. 2015. Puppy Parties and Beyond: the role of early age socialization practices on adult dog behavior. Veterinary Medicine: Research and Reports.
Sutter NB and Ostrander EA. 2004. Dog Star Rising: The Canine Genetic System, Nature Reviews Genetics.