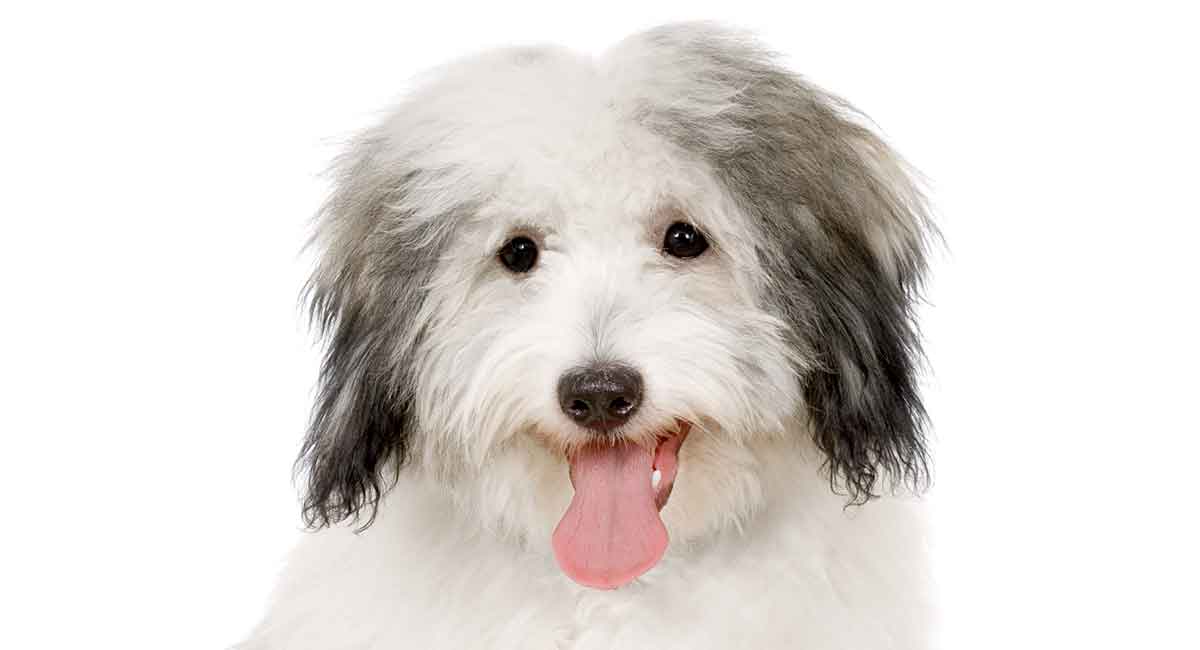 The Coton de Tulear is sure to be a hit amongst those who love sweet, snuggly lap dogs.
This breed's name even describes the cottony softness of their fur!
But how do you know if this is the right breed for you?
Let's see!
Introducing the Coton de Tulear
A small, sturdy breed who is beloved for his charming nature and supple coat.
The Coton de Tulear dog is a treasure to his owners and a clown to any onlooker.
Entertaining, cheerful, and very intelligent, this breed makes an excellent companion dog.
They enjoy nothing more than snuggling up next to their favorite human after a long, hard day of being adorable.
But where does this breed come from?
And how do you know if he will fit into your lifestyle?
Keep reading to learn all about the Coton de Tulear!
What Is the Origin of the Coton de Tulear?
Named after the island town from which he hails, the Coton de Tulear is Madagascar's royal dog.
Deriving from Tulear, a harbor town in Madagascar, the Coton de Tulear lived a life of luxury in his early days. Owned only by those of nobility and prestige.
His days were spent on the laps of nobles who considered this little dog a symbol of superiority and wealth.
In fact, the wealthy owners of this coveted breed went so far as to pass laws that barred commoners from owning one!
And of course, these aristocrats did not dare allow the breed to leave the island and be bred elsewhere. For this was their little cotton treasure and theirs alone.
As a result, the Coton de Tulear remained a secret from the rest of the world. And for centuries, the Coton de Tulear was bred in complete isolation.
But How Did These Dogs Come To Be The "Royal Dogs Of Madagascar" In The First Place?
While their earliest story is fairly unknown, many believe these dogs were initially wild dogs who lived in packs on the island long before they ever caught the eye of those possessive aristocrats.
Despite many fables and testimonies, no one really knows how this breed came to find itself on the isolated island. Although the mystery surrounding it has haunted historians and dog enthusiasts since the '60s when the breed was stumbled upon by French tourists.
The comedic and adorable Coton de Tulear was bred further in Europe, resulting in the modern-day breed that was added to the American Kennel Club in 2014.
Already sitting at number 80 out of 194 on the AKC's list of America's most popular dog breeds, the Coton de Tulear is considered a new and rising star in the dog world!
Coton de Tulear Temperament and Behavioral Traits
The Coton de Tulear personality is as one would naturally assume upon first glance: cute, funny, and full of pizzazz!
The breed is known for his hilarious disposition and charismatic nature.
Great Family Dog
He is considered a fabulous family dog and is said to be able to adapt to children of all ages, being gentle with youngsters and more playful with older kids.
Since they were originally pack dogs, the Coton de Tulear gets on great with any dogs he was raised with.
And while this is a delightful dog who is naturally cheerful and eager to please, he can be stubborn and bores easily.
He is a sensitive dog and forms an incredibly tight bond with his family members and will not do well if left alone for hours at a time.
This is a true companion dog who needs lots of love and attention to thrive.
Needs Boundaries
Like many smaller dog breeds, the Coton de Tulear can be a bit vocal.
While this makes him a great guard dog, it can also be bothersome to owners who appreciate their peace and quiet.
A prospective Coton de Tulear owner should also keep in mind that the Coton de Tulear does have some territorial instincts and should undergo early socialization and obedience training in puppyhood.
Since this is a small breed, owners will be more apt to travel with him, even if it is just to the store.
For this reason, early socialization is incredibly important.
Dogs who are not used to journeying outside of their comfort zone tend to get anxious.
Size and Appearance of the Coton de Tulear
The Coton de Tulear characteristics make for a compact, cute little companion dog perfect for your lap.
He is a relatively small breed, ranging in size from 9–11 inches and weighing only 8–15 pounds.
And while there is no such thing as a truly hypoallergenic dog, this breed hardly sheds.
It will, therefore, make an excellent dog for those who suffer from allergies.
As his name suggests, the Coton de Tulear dog has a cotton soft coat that can grow long to the floor if not kept in a puppy cut.
Appearance
While most Coton de Tulear pictures show a white dog, the Coton de Tulear black is also possible.
In fact, this breed's stunning coat can come in six standard colors and combinations, including:
white
black
blue belton
lemon and white
gray and white
tri-color
Along with the Coton de Tulear's beautiful coat, he has a long tail that curls slightly at his back, round expressive eyes, and long ears.
So how do you keep that cottony coat in ship-shape?
Let's talk about grooming!
How to Groom and Otherwise Care for My Coton de Tulear Dog
Coton de Tulear grooming seems simple starting off, since puppy cuts on this breed are much easier to manage.
Experts recommend grooming your Coton de Tulear puppy on a consistent basis, even though he won't really need grooming that often when young.
But just wait!
Adults Require Grooming
As the Coton de Tulear grows, so does his coat.
Unless you plan on keeping him in his puppy cut, you'll need him to be comfortable with regular brushing and bathing.
Specialists warn that failure to properly brush your long-haired Coton de Tulear could lead to painful matting that may need to be cut.
With lighter colored dogs, special care and cleaning should be done around the eyes to help avoid tear stains.
You will also need to clip your Coton de Tulear's nails regularly to keep them from cracking or splitting.
And check his ears often to keep them from developing ear infections due to wax and moisture buildup.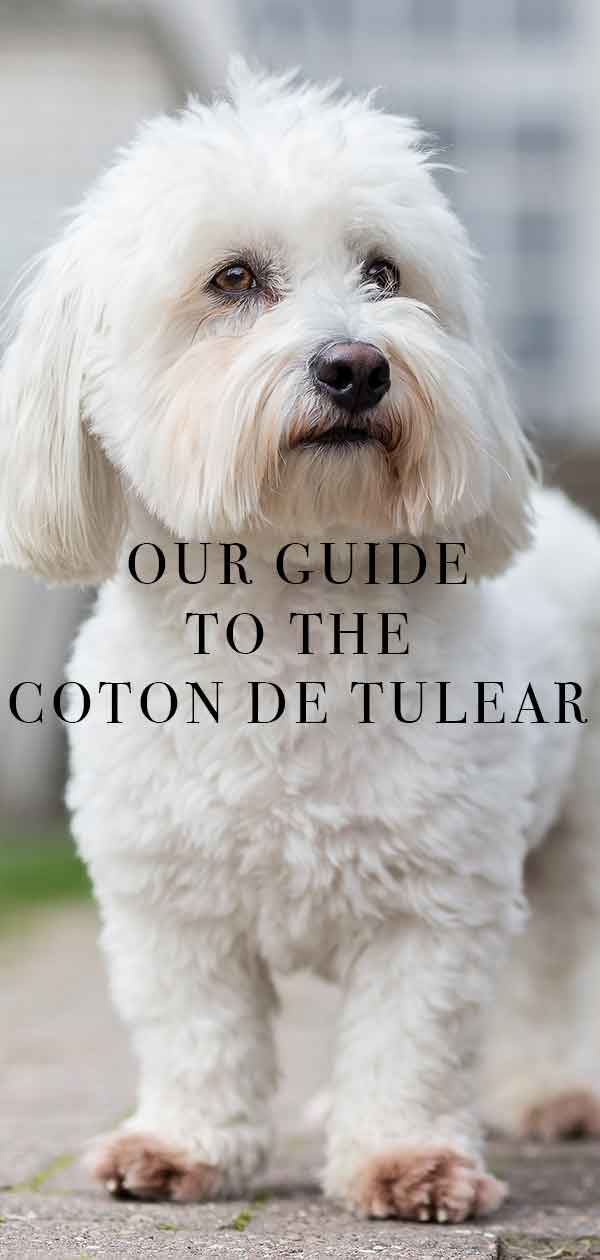 Training and Exercise Needs of a Coton de Tulear
Proper Coton de Tulear training is going to be important in ensuring this breed is well-rounded and adaptable.
A smart dog, the Coton de Tulear can become destructive when not properly trained and exercised.
While he is small, this breed does need a bit of exercise every day. Although a brisk walk or game of fetch will be enough to keep him healthy.
Training
And while training is a must, this breed is not going to pick up on anything you are teaching him if he deems it boring.
Try and keep training sessions fun and exciting.
"Game-like" learning is the best way to go about training this breed, and of course, the positive reward system works wonders.
We recommend using treats and praise as opposed to scolding and punishments.
The Coton de Tulear dog is sensitive and will not handle being scolded well.
In fact, it could hinder his learning.
As previously mentioned, we suggest early socialization and obedience training for this breed beginning in puppyhood.
Early socialization and obedience training will help reduce unwanted behaviors and ensure your Coton de Tulear is adaptable to new settings.
Coton de Tulear Lifespan and Health Concerns
Generally a healthy dog, the Coton de Tulear has a nice long lifespan of 15–19 years.
Still, he can be prone to some genetic health issues that a prospective owner should be aware of.
Some of the health issues this breed faces include
hip dysplasia
diabetes
heart disease
hypothyroidism
blood-clotting disease
urinary tract infections
urinary stones
To better ensure your Coton de Tulear is healthy and happy, we recommend early health screening in puppyhood.
Early health screening can help you prepare for or perhaps even prevent any of the above mentioned genetic health issues prone to this breed.
And remember, a healthy lifestyle and proper diet can also help to ensure the health of the Coton de Tulear.
But what are the best dog foods for this breed?
Let's find out.
Best Dog Food for the Coton de Tulear
The dietary needs of the Coton de Tulear are like those of other small breed dogs.
For instance, he will do best on a high-quality dog food with a meat protein listed within the first few ingredients.
Look for dog foods suitable for smaller breed dogs, as they require different nutrients than larger breed dogs to develop properly.
Your Coton de Tulear will also do best on high-quality dog foods specified for his age, weight, and activity level.
And whether you would like to feed your Coton de Tulear wet, dry, or specialty dog food, we suggest you avoid foods high in soy, corn, wheat, and sugars.
Of course, all dogs need constant access to fresh water every single day.
While treats are an excellent motivational tool during training, they are rather high in calories and should, therefore, be given in small pieces or in moderation to help avoid obesity.
Is the Coton de Tulear the Right Breed for Me?
The Coton de Tulear is a small, adaptable breed. By all accounts he does incredibly well with other household pets and with children of all ages.
This is a companion dog from wet nose to wagging tail.
A prospective owner with a very busy work schedule may want to reconsider this breed. As they bond tightly with their family and require a lot of attention and love to be happy.
A future owner should also note that the Coton de Tulear is a bit of a barker. So if you enjoy your peace and quiet then he may not be the right pet for you.
On the other hand, if you have the ability to groom him properly and otherwise train and care for him. And if you don't mind some barking. Then you can bet the Coton de Tulear will make a fabulous companion!
How to Find and Pick a Coton de Tulear Puppy!
Are you on the hunt for Coton de Tulear puppies?
There is almost nothing in life as fun as looking for a new puppy to add to your household!
Still, it is important to do your research and make sure you are going through the most reliable, trustworthy sources.
Are you looking to get your Coton de Tulear through a breeder?
In that case, we recommend you take your time and make sure the breeders you are going through are responsible. And understand the health implications of breeding unhealthy dogs.
While there are many sources online claiming to breed dogs responsibly, the truth is that some people are just looking for a quick way to make money.
To avoid backyard breeders, you may want to go through trusted sources like the American Kennel Club.
Reputable Breeders
Remember, reputable breeders will have health screened their puppies. And will be able to provide you with certificates proving their dogs have been tested and cleared for any of the above-mentioned health concerns.
Another plus about going through a reputable breeder is that you will be able to ask questions in regard to health and temperament.
Are there any temperamental or health issues you should be aware of in the parent dogs or previous litters?
Don't be afraid to ask the important questions!
Now let's talk about price.
Keep in mind that most Coton de Tulear breeders will charge anywhere from $500 to over $1000 for their puppies.
The price will be higher if the Coton de Tulear's parent dogs are show quality.
Rescue
On the other hand, if you want a lower Coton de Tulear price, you might consider looking into a shelter.
Rescuing a Coton de Tulear puppy at a shelter will be hit or miss.
One of the benefits of going through a rescue, aside from giving a dog-in-need a forever home, is the price.
Adoption fees are usually no more than $50 to $100 and most shelters will even cover the first vet trip.
If you have a Coton de Tulear of your own, we would love to hear about it!
Leave us a note in the comments!
References
JR Coates, DP O'Brien, KL Kline, RW Starts, GC Johnson, GD Shelton, EE Patterson, LC Abbott, Neonatal Cerebellar Ataxia in Coton de Tulear Dogs, Journal of Veterinary Internal Medicine.
A Tipold, R Fatzer, A Jaggy, P Moore, M Vandevelde, Presumed Immune-Mediated Cerebellar Granuloprival Degeneration in the Coton de Tulear Breed, Journal of Neuroimmunology, Volume 110, Pages 130-133
BH Grahn, LL Sandmeyer, CB Breaux, Retinopathy of Coton de Tulear Dogs: Clinical Manifestations, Electroretinographic, Ultrasonographic, Fluorescein and Indocyanine Green Angiographic, and Optical Coherence Tomographic Findings, Veterinary Ophthalmology.
BH Grahn, LS Sandmeyer, CB Breaux, Diagnostic Ophthalmology, The Canadian Veterinary Journal.
TJ Howell, T King, PC Bennett, Puppy Parties and Beyond: the role of early age socialization practices on adult dog behavior, Volume 6, pages 143-153
NB Sutter and EA Ostrander, Dog Star Rising: The Canine Genetic System, Nature Reviews Genetics, Volume 5, pages 900-910