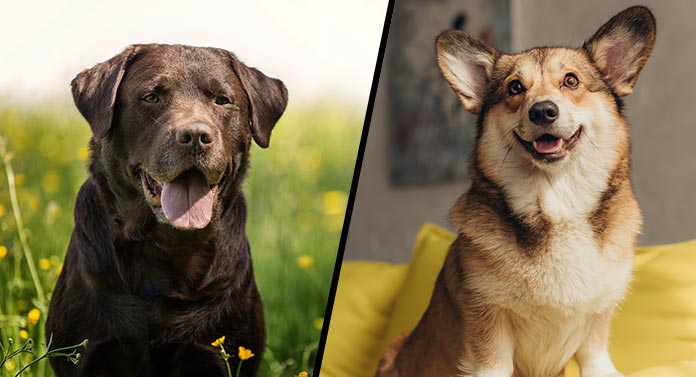 The Corgi Lab mix is also commonly known as a Corgidor dog. It is a cross between a Labrador Retriever and one of the two types of Corgi. The Corgi Lab cross is a medium sized dog, from 14-20 inches tall, with a short, thick coat. Adults can be found in rescue centers, and from time to time, Labrador and Corgi mix puppies are also available.
We'll look at how temperament and behavior traits of these two different breeds combine in the Corgi Labrador mix, and help you decide whether this hybrid is the dog for you. We'll look at the training and care needs of your future companion, and let you know what you can expect from life with a full grown Corgi and Lab mix in your home.
Contents
In the video below, you'll see Maddie, a typical example of a Corgi and Black Lab mix. She's quite a bit smaller than a Lab and very cute. And you can see that she has much shorter legs in proportion to her body length than a Labrador would do.
Corgis can have back problems associated with their body shape (short legs, long back) and it's important to be aware that this issue can also affect Corgidors.
Corgi and Lab Mix: Breed At A Glance
| | |
| --- | --- |
| Popularity: | Growing |
| Purpose: | Pet / Companion |
| Weight: | 25 to 70lbs |
| Temperament: | Intelligent, loyal |
Corgidor Dog FAQs
The Corgi Lab mix aims to combine the amiable cuteness of the little Corgi with the winning personality of the Lab. Labrador Corgi mix dogs are usually intelligent, friendly, and affectionate. However, they could be protective or aggressive if not socialized well.
They will usually fall somewhere in between the heights and weights of their two parents with quite a big range in size. Here are some common questions we answer about the Labrador Retriever and Corgi mix.
Click on any of those links to find out more.
History and Original Purpose
A Corgi Lab mix is a pup that results from breeding a Pembroke Welsh Corgi or a Cardigan Welsh Corgi with a Labrador Retriever.
This is one of the newer mixes, and it is sometimes considered a "designer dog." Such dogs are not recognized by purebred registries such as the American Kennel Club. But if you don't care about showing your dog, crossbreeding isn't necessarily an issue. It is controversial though and we look at why that is, in a moment.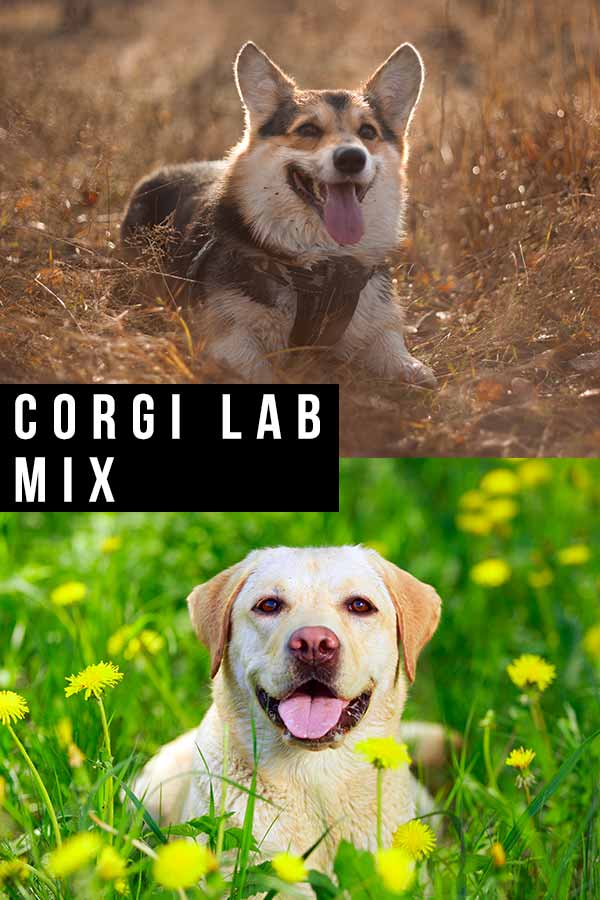 Corgi History
Did you know there are actually two Corgi breeds? The one you know best, the favored pup of Queen Elizabeth II of England, is the Pembroke Welsh Corgi.
The other breed is the Cardigan Corgi. The Cardigan breed is the older one.
Both breeds may be descended from Swedish cattle dogs or possibly dogs brought into Wales by Flemish weavers.
They have herded, guarded farms. They've also provided companionship for families and Wales since the 10th century.
The breeds began to diverge in the mid-1800s, and were recognized in 1934 as separate breeds both by the English Kennel Club and the American Kennel Club.
Pembrokes have Keeshond, Schipperke, Pomeranian, Chow-Chow and Samoyed in their ancestry.
Meanwhile, Cardigans have more Dachshund characteristics. Pembrokes are the more popular breed.
Labrador History
Labrador Retrievers are the most popular dog breed in the U.S.
They are believed to be descended from the St. John's Water Dog, a retrieving waterdog used to fetch waterfowl.
They're not actually from Labrador, though.
They're from Newfoundland. They were called Labradors by English aristocrats who brought them back to England in the 1800s.
There, the breed was standardized, despite crossbreeding that threatened the Lab's existence for a while.
England's Kennel Club recognized them in 1903, and the American Kennel Club followed suit in 1917.
Fun Facts About Corgi Lab Mixes
Labrador Retrievers have been the most popular dog breed in the U.S. for a couple of decades. As of 2019, Pembroke Welsh Corgis and Cardigan Welsh Corgis rank 10 and 66 on that list.
Labrador and Corgi mixes are often also known as the Corgidor.
Many of these mixed dogs inherit the shorter legs of the Corgi parent.
This is actually because Corgis are a true dwarf breed, built like bigger dogs but in smaller bodies.
Their short, stubby legs come from a phenotype called chondrodysplasia. This is associated with certain health problems.
But we will cover those in more detail later.
Corgidor Appearance
The appearance of a Corgi Lab mix will vary from one pup to the next. This is because it's impossible to predict which traits puppies will inherit from their parents.
As Labs and Corgis are quite different dogs, a Corgi Lab mix appearance is rather unpredictable.
The best way to make sure you'll be happy with a Corgidor dog is to see every single trait a puppy could inherit from either parent.
Corgi Appearance
Corgis are long and low-set, strong and sturdy dogs. They tend to have more than one color in their coat.
Pembrokes are usually red, sable or black. Cardigans can be black, tan, fawn, red, sable, brindle or blue merle.
They often have white markings.
From ground to shoulders, Welsh Pembroke Corgis tend to be 10-12 inches and generally weigh up to 30 lbs.
They have a tapered muzzle and medium-sized ears that narrow to a rounded point.
Their coat is of medium length and has two parts—a coarser, longer outer coat with a short, thick, weather-resistant undercoat.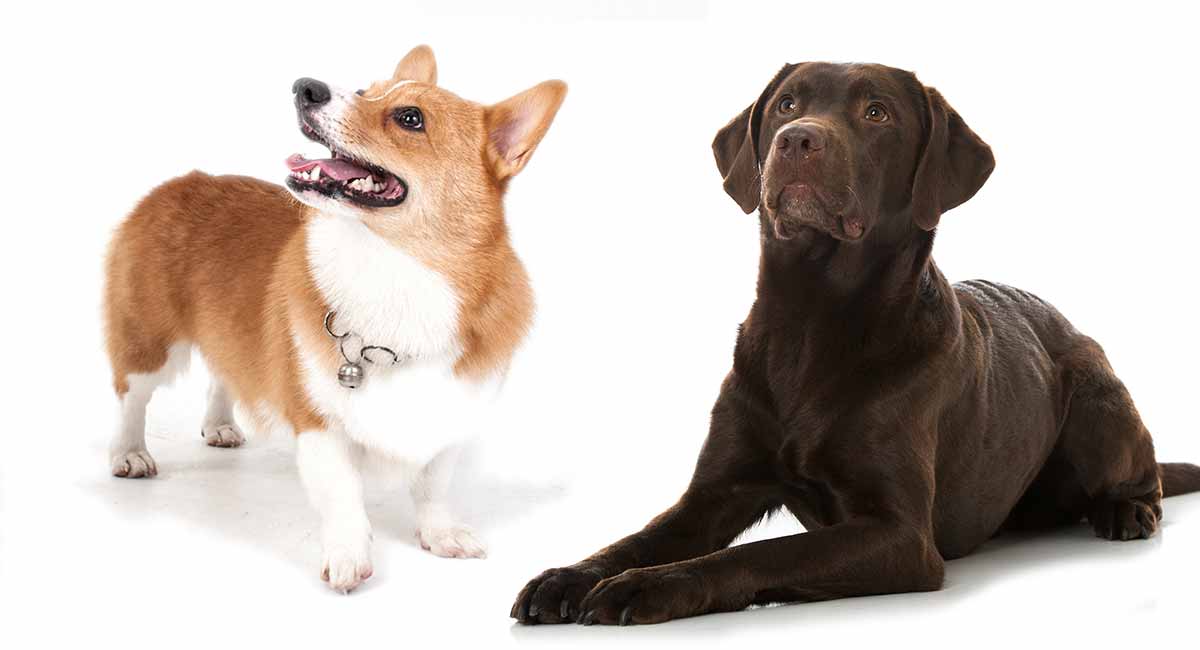 Labrador Appearance
Labradors are medium to big dogs that generally come in solid or "self"colors" of yellow, brown and black.
They are somewhat larger than Corgis at 24.5 inches of height (maximum). Labs tend to weigh 44-80 lbs.
These are well-proportioned dogs, also with a double coat like the Corgi. They have an "otter" tail, a thick and strong tail that enables them to swim well.
Yellow Lab Corgi Mix
If you're keen to get a fawn or yellow colored puppy, you can opt for a yellow Lab Corgi mix.
These dogs often look like yellow Labradors with very short legs.
For the paler, yellow coat, choose a Corgi parent that has a fawn colored coat. But, remember, there's a chance that pups could show different colors or markings.
Black Lab Corgi Mix
A black Lab Corgi mix is another popular option for people hoping to get a darker puppy.
Both Cardigan Welsh Corgis and Pembroke Welsh Corgis can come in black, just like Labradors.
So, choosing a black Corgi and black Lab will help increase your chances of getting a black Lab Corgi mix puppy.
Corgi Lab Mix Temperament
Temperament, just like appearance, is simply impossible to predict in advance. So, your Corgidor could be more like a Lab, or more like a temperament.
It's important to learn exactly what you could expect from either breed to make sure you're happy with any combination of traits.
A good way of predicting how puppies will turn out is to interact with the two parent dogs.
Corgi Temperament
Corgis are intelligent and bold. They tend to be more protective than Labs. Some lines can be aggressive or high strung.
Pembrokes especially have been known to bite under certain circumstances.
They were, after all, trained to nip at the heels of much larger animals while herding them. They also bark quite a bit.
Cardigans, on the other hand, are friendly but more aloof.
That makes them less desirable for families. That's why socialization and training is super important for this breed.
Remember that a dog's adult personality may differ from the puppy personality, so don't skimp on the training.
Labrador Temperament
Labradors are known for their friendly, outgoing, confident, laid-back personalities.
They're not really good guard dogs, but they are smart, loving and affectionate. They adore people, and are loyal and good with kids.
They are good choices for service and therapy dogs because of these qualities.
These traits are part of what makes them such a popular breed.
Socialization
Even though the Labrador parent breed is known for being friendly and affectionate to everyone it meets, you should still socialize a Corgi Lab mix puppy well.
Socialization up to 16 weeks old can help a puppy turn into a happy, confident, and friendly adult.
It will also help to reduce the risk of aggression and fearful reactions to new people, animals, and experiences as an adult dog.
Even if you know both parents are friendly dogs, socialize your puppy well.
Training and Exercising your Corgi Lab Mix
Both Corgis and Labradors have plenty of energy and stamina for doing their jobs. So, if you're not going to put your pup to work, your Labrador x Corgi hybrid will need plenty of exercise and activity.
Corgis do well on long walks and slow jogs. Just don't go too fast if your hybrid pup has those short legs.
Training and basic obedience is a necessity. Socialization is also key, especially since some Corgis can be nervous.
Labs who don't have enough to do may start to get hyperactive or destructive.
Agility, herding, swimming and tracking events may be helpful for both breeds.
But, the dwarfism associated with the Corgi breed may lead to complications, so don't encourage a Corgi to do any jumping.
Additionally, the Corgi's long body is prone to health problems. So let's talk about their health next.
Corgi Lab Mix Health and Care
Breeders estimate the life expectancy of the Corgi at about 12-15 years. For Labrador Retrievers, it's about 10-12 years.
These are generally healthy breeds but are susceptible to certain inherited health problems. And the mixing of these breeds leads to unpredictability.
Take a look at the potential risks for both breeds so you're prepared for any outcome.
Labrador Health
Labs are prone to obesity and related issues, such as diabetes, arthritis and thyroid problems.
They may experience hip and elbow dysplasia (disorders of the joints) and may get cancers, such as lymphoma.
Labs can have hypothyroidism and tricuspid valve dysplasia, affecting the heart.
Other genetic issues include exercise-induced collapse, centronuclear myopathy (canine muscular dystrophy that causes weakness) and patellar luxation (loose kneecaps).
They can also experience idiopathic epilepsy (brain seizures). Bloat is another known problem that can affect Labradors.
Labs may get certain vision problems, such as progressive retinal atrophy or cataracts, and may be more likely to have allergies that lead to skin problems.
Their floppy ears, which can hide and shelter bacteria, may be more likely to develop ear infections.
Corgi Health
Corgis, as we have mentioned, may face issues relating to chondrodysplasia—short legs, long body. These include spinal problems such as degenerative myelopathy.
Like larger dogs, they can have hip dysplasia.
Among the biggest causes of death in Corgis are heart conditions, like heart murmurs, primary hypertrophic cardiomyopathy, cardiac shunts, patent ductus arteriosus, and persistent ductus arteriosus. Another big cause of Corgi death is cancer.
They can have a form of platelet defect called von Willebrand's disease.
Other potential health problems include neurologic disorders, gastrointestinal issues, renal failure, cutaneous asthenia or "weak skin," intervertebral disk disease, and autoimmune diseases.
They experience certain eye problems, such as retinal dysplasia, primary lens luxation, corneal dystrophy and cataracts. Corgis can also have trouble reproducing.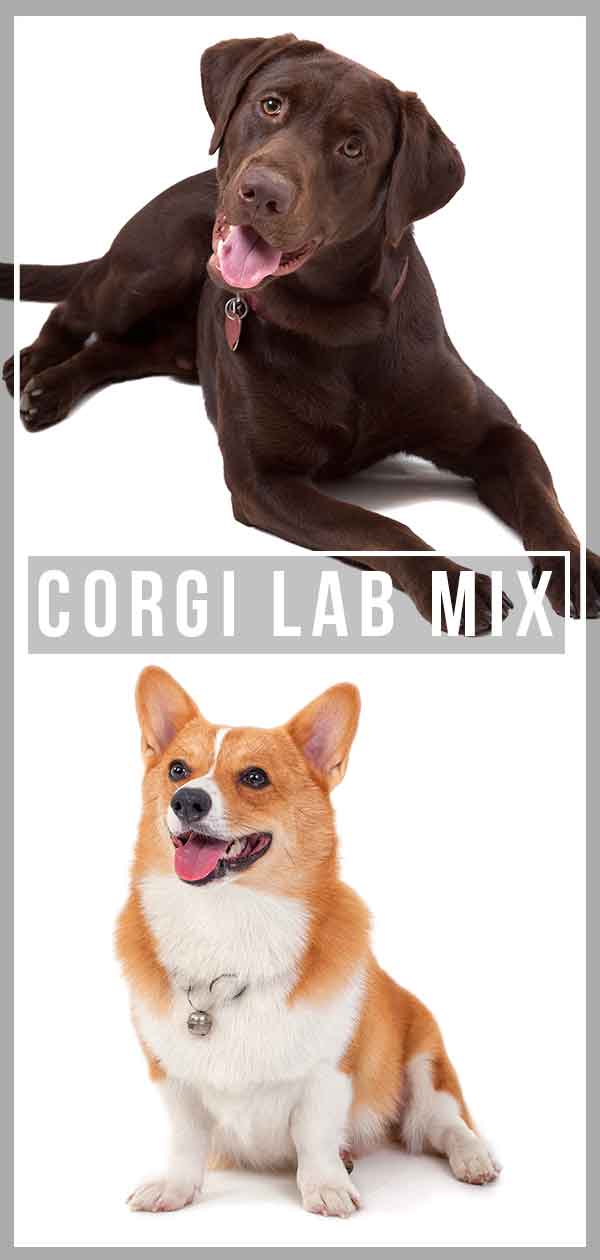 Health Differences Between Corgis
There are some differences in health between the two types of Corgis as well.
For example, Cardigans have a deeper lung and chest cavity so that causes other problems.
Cardigans can also experience intervertebral disc disease.
Make sure to have your Corgi Lab health tested, and request documentation of the parents' health tests.
Corgidor Grooming and Shedding
One way to help keep your dog healthy and glowing is by grooming properly.
Both Corgis and Labs have short- to medium-length double coats that shed year round.
Your Lab x Corgi will require brushing at least once or twice a week.
You will need to bathe them occasionally, and more frequently if they get dirty.
This mix isn't the best choice for families that suffer from allergies to dog fur and dander.
Do Corgi Lab Mixes Make Good Family Pets?
Labradors are good pets for kids and adults, as they are friendly and mellow. But are Corgi Lab mixes suitable for families? Well, it depends.
Corgis are not as good with small children, and their potential health problems could cause stress in certain households.
We encourage you to consider whether or not you can handle a Corgidor that takes more after the Corgi side more than the Labrador when it comes to temperament and health.
These dogs need families who have plenty of time to commit to socialization, training, and general care.
Plus, if they inherit the shorter legs of the Corgi parent, they need extra care to avoid damaging their joints.
While we can't recommend the breed to all families, some Corgi Lab mixes might be a good family dog for the right home.
Crossbreeding Controversy
Briefly put, purebred dog lines are cultivated by responsible owners to standards that maximize their health and the breed's signature attributes.
But if breeding is done without looking toward improving the genetics of a breed, it can cause additional health problems instead. Owners must be careful and knowledgeable.
Research shows that mixing breeds can result in more genetic diversity.
That can lead to better health for the dogs overall, without having to be so careful of ancestry.
But just remember that your dog's welfare is more important than any purebred vs mutt debate.
And your mixed breed dog may very well take after either parent. A pup from two purebred parents of different breeds can randomly inherit any trait of either parent.
So it's important to weigh the characteristics of the parent breeds first.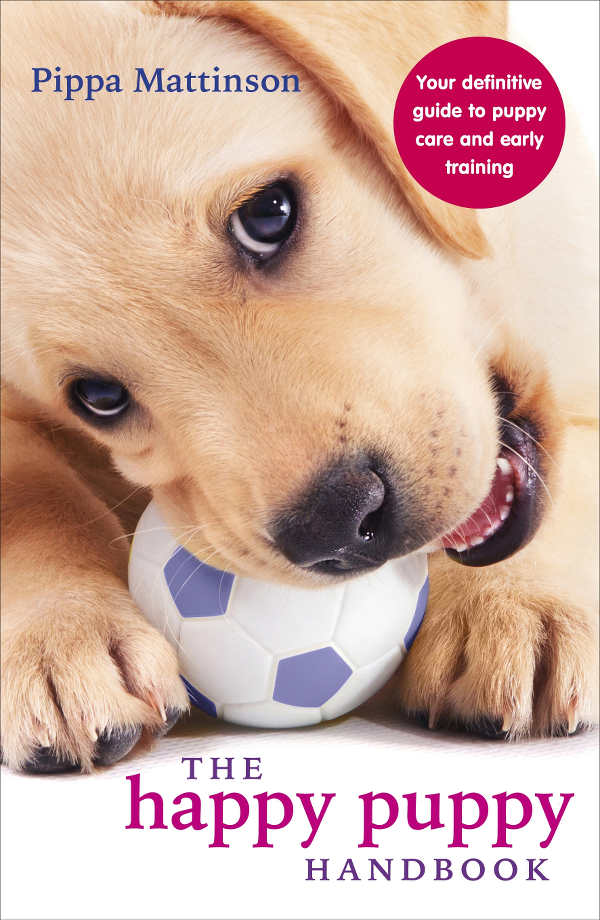 Rescuing a Corgi Lab Mix
Corgi Lab mixes are somewhat rare in rescues, but it is definitely possible to find one if you are patient.
You may wish to try breed-specific Labrador or Corgi rescues, as they often take in mixes.
There are advantages in rescuing mixed breed dogs because you can have a better idea of personality and temperament.
Also, any early onset genetic issues may already be present, so you can know better what you're getting into.
But you'll have fewer choices about which dog to adopt. And, you may be waiting a while before you come across a Corgidor.
Finding a Corgi Lab Mix Puppy
You can start your search online if you're looking for a breeder. Ask your friends and social networks for recommendations, too.
And once you find a breeder, make sure to vet the breeder properly before you fall for a Corgi Lab puppy.
Ask questions about a pup's health, parents, environment and genetic history. Make sure you've seen all documentation and visit if possible.
Don't buy one if you don't feel comfortable with the breeder's practices and interactions with the dogs.
Avoid pet stores and puppy mills.
Visit our category on searching for puppies instead for everything from finding the right place to buy your next puppy to naming your new family member.
Raising a Corgi and Labrador Puppy
Like all puppies, a Corgi cross Lab will require plenty of love and positive reinforcement from you to grow up happy and healthy.
If you have questions about how to train your puppy, visit our category on puppy training.
You may also benefit from looking at our online puppy courses.
If you do it right, your Corgi Lab Mix puppy will be a great companion for life!
Corgi Lab Mix Products and Accessories
Brushes For Labs That Shed Loads And Love The Mud
Take a look at the guides above for some great Corgi Labrador products and accessories.
Pros And Cons of Getting A Labrador Corgi Mix
We've included a lot of information here, so let's sum up the main advantages and disadvantages of mixing Labs and Corgis.
Cons
The Corgi breed can be nervous and aggressive. If your mixed pup takes after the Corgi side, you may end with a higher-strung dog.
The dwarfish profile of the Corgi may cause health issues related to their condition.
Corgi Lab mixes can be quite hard to find.
Appearance and personality is unpredictable.
Pros
Corgi-Lab mixes might be really sweet and friendly dogs, taking temperament traits from both breeds that make them so popular.
They won't require a lot of grooming, since their coat is low-maintenance.
Each puppy has a unique temperament and appearance
What if this breed doesn't sound quite right for you?
Similar Breeds
If you're looking for something similar, we recommend looking at Labradors and Corgis separately. Both breeds make good pets. Of course, with Corgis you'll have to consider issues from dwarfism.
There are some purebred dogs with similar traits that you may want to consider.
Or, you can consider Labradors and Corgis mixed with other breeds.
Corgi Golden Retriever Mix
Now, what about finding a rescue dog?
Corgi Lab Mix Breed Rescues
Looking to rescue a hybrid pup? Here are some breed specific rescues where you can start your search.
These places will sometimes accept mixed breeds. So, you may find a Corgi Lab mix.
Labrador Parent Rescues
Corgi Parent Rescues
Know of others? Let us hear about it in the comments!
Do you Have a Corgidor?
If you've already got one of these unique mixes at home, make sure to tell us about them in the comments!
Are they more like their Labrador parent or more like the Corgi breed? We would love to hear more about them.
Related Articles
Pembroke Welsh Corgi
Keeshond
Chow-Chow
Samoyed
Dachshund
References and Resources