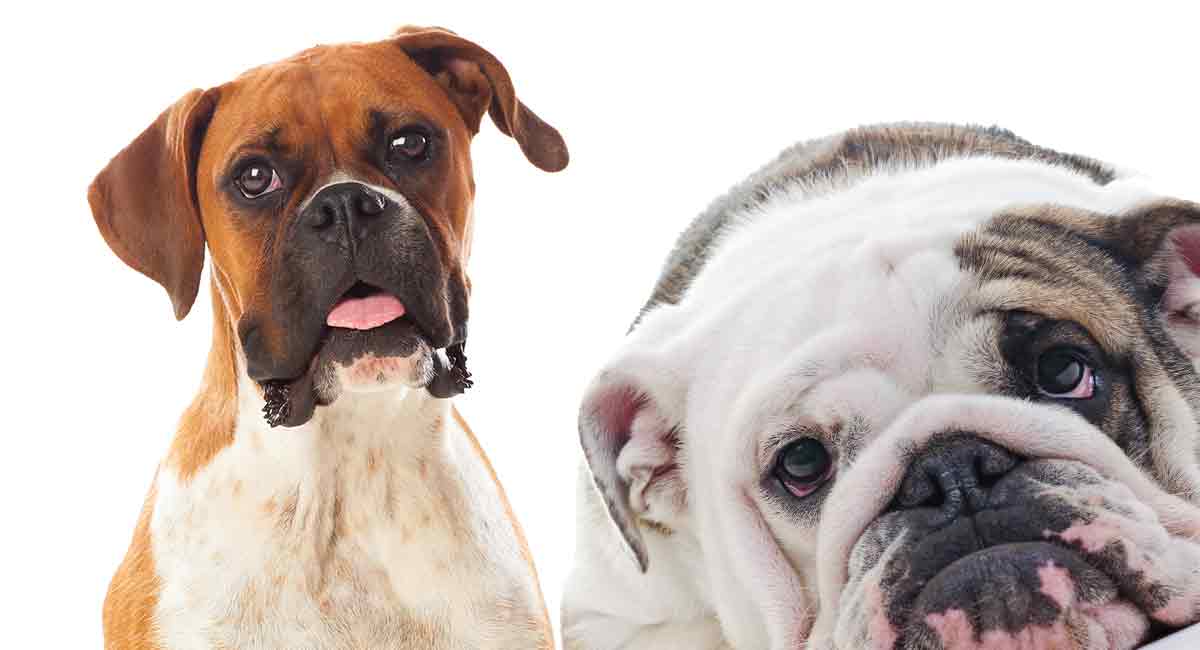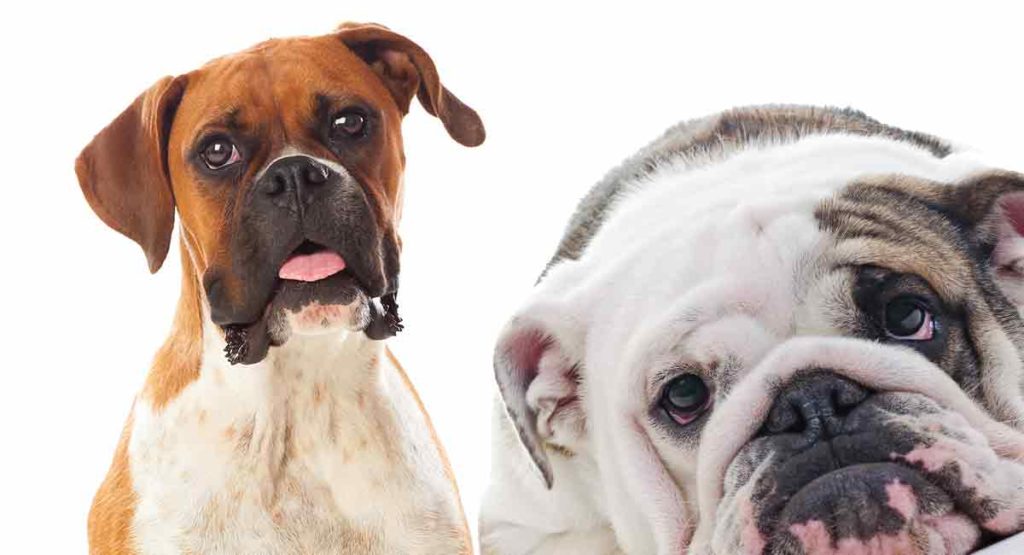 Is the Boxer Bulldog mix pulling at your heartstrings?
If so, then you probably have tons of questions.
What kind of pet does he make?
How do you know if he will fit into your lifestyle?
Today's article is chock-full of Boxer Bulldog Mix information just for you. Let's begin!
Meet the Boxer Bulldog Mix!
Have you ever heard of a Bulloxer?
If so, you've heard of a Boxer Bulldog Mix!
The unofficial name of the crossbreed makes him sound like something you might find on a farm.
The truth is that the Bulloxer is really just the offspring of the purebred Boxer and the purebred Bulldog.
Hybrid dogs such as the Boxer Bulldog Mix are all the rage lately.
So what's up with the crossbreed controversy?
Let's see.
The Designed Dog Debate
The recent rise in popularity of "designer dogs" has conjured some debate.
For instance, many question how breeders are able to sell crossbreed dogs for the same price as purebred dogs.
After all, isn't a crossbreed dog just a mutt with a fancy name?
Actually, by definition, a crossbreed is the designed offspring of two specifically chosen purebred parents.
A mutt, on the other hand, is more of an accidental mixed dog with an unknown background.
Mutt vs Mix Health
To learn more about the differences between mutts and crossbreeds, visit us here.
But what about the health of crossbreeds? Is it true that they are actually healthier than purebreds?
While it is an unfortunate truth that purebred dogs continue to be plagued by inheritable diseases.
This is due to overbreeding in dwindling gene pools, skeptics insist that crossbreed dogs are no healthier.
However, those who support crossbreeding claim that the practice actually reduces the chances of inheritable diseases.
Now, let's learn more about the Boxer Bulldog Mix!
History of the Boxer Bulldog Mix
The Boxer Bulldog Mix is what many consider to be a newer generation crossbreed.
This basically means his story is still in the works.
But don't worry!
We can learn more about him by simply looking into the histories of his parent breeds.
Let's start with the Boxer.
History of the Boxer
The Boxer is a canine favorite.
And it is easy to see why, with the Boxer's sweet personality and playful disposition.
But did you know the Boxer hails from ancient war dogs of the Assyrian empire?
With a history that begins around 2,500 B.C., the Boxer's ancestors got their start hunting lions in what was considered "a game of kings".
However, the Boxer of today most closely hails from larger German dogs known as Bullensbeisser dogs who come from the 1800's.
These dogs were once used by nobles during the medieval times to hunt big game such as bison, wild boar, and even bear.
As the tradition of such large game hunting died down, so did the need for these massive breeds.
This led to the Boxer, who was bred down from Bullensbeisser's by German dog enthusiasts.
They were crossed with the Bullensbeisser with smaller Mastiff breeds from England.
Utilized in a number of ways, the Boxer is a jack of many trades.
The Boxer has been a successful military dog, police dog, herding dog, guard dog, and athlete.
His sweet and desirable temperament has even made him a great service dog!
History of the Bulldog
The Bulldog originally comes from England.
Here he was created for the cruel and violent sport of bull baiting during the 13th century.
The Bulldog was required to have immense bravery, resilience, and a shockingly high pain tolerance.
The banning of the sport in the 1830's nearly led to the extinction of the Bulldog, who was subsequently out of a job.
Fortunately, thanks to breed enthusiasts decided to convert the breed from a fighting dog to a family dog.
The conquest was a success due to the Bulldog's endearing temperament and careful finessing by breeders.
The Bulldog was officially Registered by the AKC in 1886.
Today, there are three Bulldog types, including the English Bulldog, the French Bulldog, and the American Bulldog.
The English Bulldog remains a staple of England, and is also the proud mascot to a number of universities.
Still, a potential owner of a Bulldog or a Bulldog cross should be aware that that Bulldog standard is no longer the same as it once was.
Due to overbreeding and irresponsible breeding practices, the modern-day Bulldog suffers from a number of health and skeletal issues, but we will cover that further down.
For now, let's talk about the personality traits of the Boxer Bulldog Mix.
What is the Boxer Bulldog Mix Temperament?
It is important to keep in mind that crossbreed dogs could inherit any number of temperamental traits from their purebred parents.
In the case of the Boxer Bulldog Mix, you can expect a playful, curious dog who is very intelligent and easy to train.
However, there are other aspects of his personality that will be left up to chance and genetics.
For this reason, we always suggest early socialization and obedience training in your crossbreed dog beginning in puppyhood to help ensure he grows up happy, healthy, and well rounded.
Still, it is always wise to take a look at the temperamental traits of your Boxer Bulldog Mix's parent breeds to get a better idea of what you could be getting as far as personality goes.
Let's begin with the Boxer.
Boxer Temperament
Boxers are rather intelligent dogs, although sometimes they can be impervious to anything monotonous.
Their playful nature and natural curiosity mean they love adventure and thrive on training that is fun and creative.
The Boxer is an especially high-energy breed who will need early socialization and obedience training starting in puppyhood to ensure that his energy is harnessed in a positive way.
And while the Boxer gets along famously with families and children, he may be too hyper for very young kiddos.
He also does not always get along with dogs of the same sex, although Boxers of the opposite sex are said to get on very well.
The Boxer is a leaper and will need to be taught to stay down and not to jump up on people.
So, what about the Bulldog?
Bulldog Temperament
The Bulldog is known for his courageous nature and resilience.
Still, this breed is known to be calm and affectionate.
They also do wonderfully with children.
However, the Bulldog must be properly socialized at an early age as he can otherwise be prone to territorial behaviors.
Less active than his Boxer counterpart, the English Bulldog especially can be a bit lazy and will need to be encouraged to get up and play.
Bulldogs make excellent watchdogs and are fearless when it comes to protecting their family.
And while they get on well with other dogs they are raised with, they may not get along with dogs they don't know.
The Bulldog bonds closely with family and needs to be around people in order to be happy.
He is an eager to please dog who is easy to train and enjoys learning new tricks.
However, the Bulldog is a chewer by nature.
This will need to be addressed early on in puppyhood.
Provide him with plenty of chew-friendly toys to keep his mouth occupied when he becomes bored.
Experts also suggest tons of mental stimulation as well to keep this dog from becoming bored and subsequently destructive.
As previously mentioned, early socialization and obedience training is going to be key when it comes to your Boxer Bulldog Mix.
But what will the Boxer Bulldog Mix look like? Keep reading!
Boxer Bulldog Mix Defining Characteristics
Just like with temperament, the appearance of your Boxer Bulldog Mix is going to be left up to chance and genetics, depending on which purebred parent he takes after most.
Let's take a look at your options.
Boxer Characteristics
The Boxer is a large, muscular dog with a sleek coat that comes in three standard colors, including:
He stands 21.5 to 25 inches tall and weighs around 50 to 80 pounds. He typically has somewhat of an upturned nose and alert, expressive eyes.
Boxers can either have a docked tail or long tail, and clipped ears or long ears.
Bulldog Characteristics
For the most part, your Boxer Bulldog Mix will be a cross between the English Bulldog and the Boxer or the American Bulldog and the Boxer.
The English Bulldog is known for his wide head, hanging jowls, short ears, curled tail, and short legs.
With a stout, compact build, the English Bulldog weighs 40-50 pounds and is around 14-15 inches tall.
He has a short coat that sheds moderately and comes in a number of colors, including:
White
Fawn
Piebald
Tan
Brindle and White
Red and White
Fawn and White
Red Brindle
The American Bulldog is bigger than the English Bulldog, standing 20-28 inches tall and weighing 60-130 pounds.
This is a dog who is all muscle with a wide chest, and a long tail and floppy or clipped ears.
The American Bulldog's coat is the same as the English Bulldog's coat as far as texture, but it comes in four colors, including:
Boxer Bulldog Mix Grooming and Overall Care
Luckily, both the Boxer and the Bulldog have similar coats that shed moderately and will only require brushing about two times a week.
You will also need to trim your Boxer Bulldog Mix dog's nails regularly so they don't break or crack.
Your Boxer Bulldog Mix will need his ears checked consistently to keep them from becoming infected due to wax or moisture buildup.
Speaking of infection, let's talk about health and lifespan of your Boxer Bulldog Mix.
Lifespan and Health Concerns of a Boxer Bulldog Mix
The Boxer Bulldog Mix could be prone to inheriting any of the same health issues his purebred parents are predisposed to.
While we always recommend early health screening as a way to prepare for or even avoid future health issues in your Boxer Bulldog Mix, we also suggest looking into the health issues both his purebred parents face.
Boxer Health
Let's begin with the Boxer, who has a lifespan of 10-12 years.
The Boxer is most prone to cancer, aortic stenosis, arrhythmogenic right ventricular cardiomyopathy.
He can also suffer from hip dysplasia, hypothyroidism, epilepsy, degenerative myelopathy, and bloat.
Bulldog Health
Bulldogs have an awful lot of health problems.
His lifespan is incredibly short.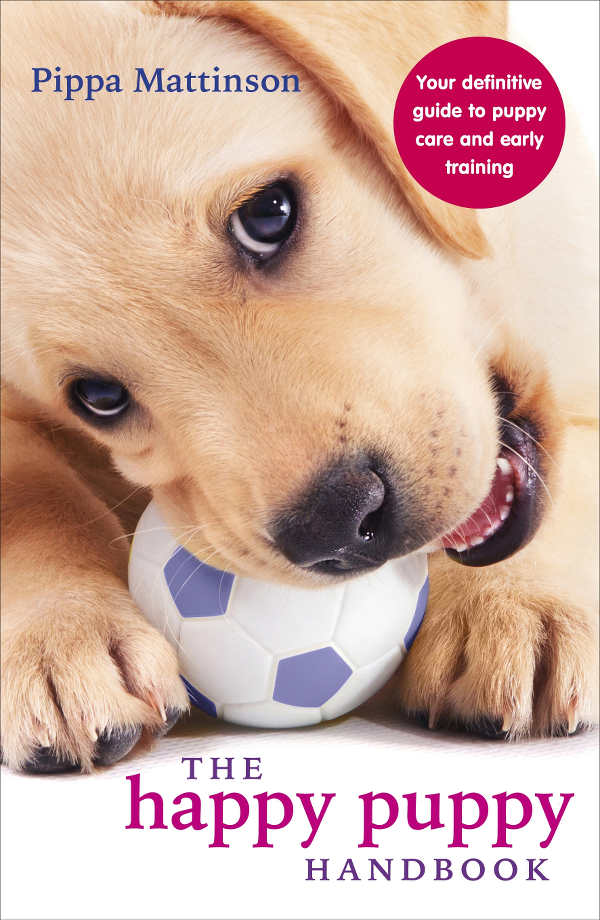 He is prone to such issues as
overheating
allergies
eczema
dry skin
acne
arthritis
Degenerative Spine Disease
cherry eye
hip dysplasia
joint and ligament issues
idiopathic head tremors
digestive issues
fold dermatitis
cancer
Furthermore, his squished in face means he is susceptible to Brachycephaly Airway Obstruction Syndrome.
This is a breathing disorder that causes respiratory issues, sleep apnea, snoring, sensitivity to heat and humidity, exercise intolerance, overall discomfort, and more.
Screw Tail is another ailment you must watch out for in the English Bulldog especially, as his curly tail can cause spinal issues down the road for him.
Keep in mind, your Boxer Bulldog Mix could be prone to any of the above health concerns.
How to Train and Exercise the Boxer Bulldog Mix
Your Bulldog Boxer Mix dog is a combination of two breeds with very different activity levels.
For example, the Boxer needs lots of exercise every day.
He must be allowed to run freely, so he will do best in homes with large, fenced in backyards.
He should be walked on a leash whenever out of the house as his instincts to chase are still strong.
Hhe may go after squirrels or rabbits right into a busy road.
Boxers can be easy to train if training is kept positive and fun.
These are very clever dogs with an independent streak and a knack for problem-solving!
The American Bulldog is also an active, high energy dog.
He needs lots of mental and physical stimulation to stay healthy and strong.
On the other hand, the English Bulldog is considered a somewhat "lazy" breed.
This variety is prone to obesity and will need encouragement to get up and run around and play.
He needs a moderate amount of exercise but can be prone to exercise intolerance.
Be careful of not over exercising this breed or his crossbreed offspring, as it could trigger breathing issues.
Also, the English Bulldog does not tolerate water and is not a swimmer.
Owners should never leave him in water deeper than his elbows.
So, how do you know how to properly exercise your Boxer Bulldog Mix?
Watch your crossbreed and see what kind of temperament he inherited. Is he active and playful, or is he a couch potato?
Either way, your Boxer Bulldog Mix is going to need daily exercise.
The level of exercise will depend on his health, activity level, and what type of temperament he inherited from his purebred parents.
Is the Boxer Bulldog Mix the Right Crossbreed for Me?
The Boxer Bulldog Mix is a cross of two wonderful personality types.
But due to the health issues of his Bulldog parent, we cannot recommend him.
A couple of Boxer mixes with a better chance at a happy healthy life are:
References
Andreea-Bianca. Brachycephalic Airway Syndrome in Dogs, Scientific Works, Series C. Veterinary Medicine,
Borbala Turcsan. Owner Perceived Differences Between Mixed-Breed and Purebred Dogs
Tiffani J Howell. Puppy Parties and Beyond: the role of early age socialization practices on adult dog behavior, Volume 6, pages 143-153
Nathan B Sutter. Dog Star Rising: The Canine Genetic System, Nature Reviews Genetics, Volume 5, pages 900-910
Lowell Acumen DVM, DACVD, MBA, MOA. The Genetic Connection; a Guide to Health Problems in Purebred Dogs, Second Edition, 2011
Carol Beuchat Ph.D., The Myth of Hybrid Vigor in Dogs…Is A Myth