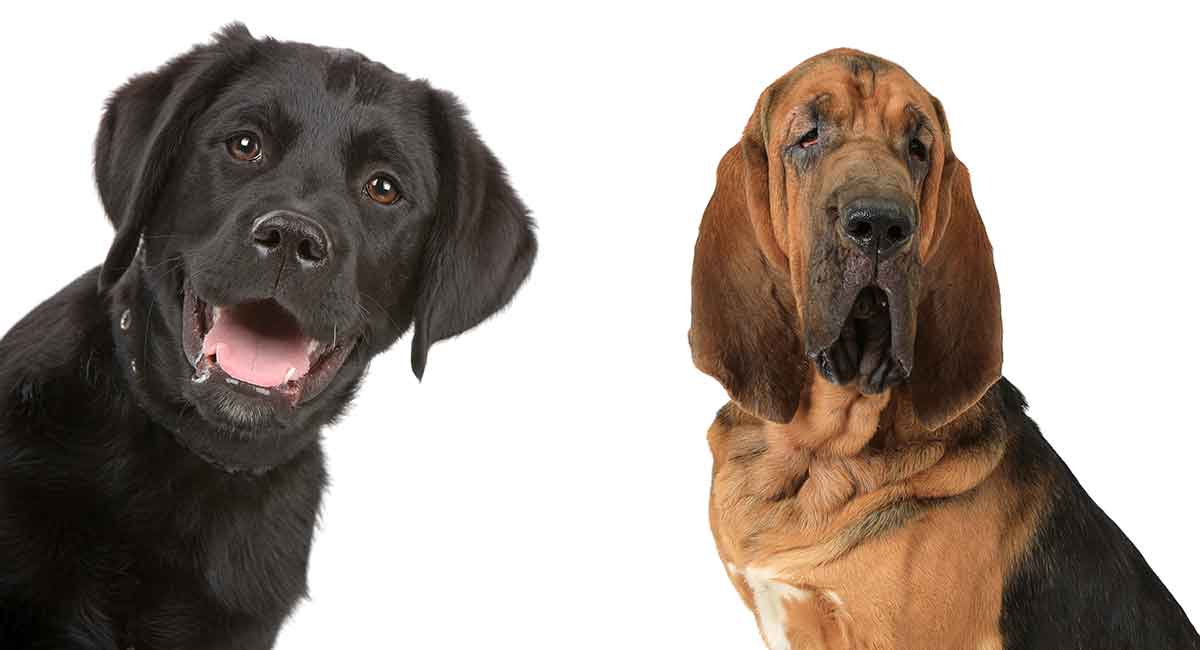 Are you considering bringing a Bloodhound Lab mix into your family?
This affectionate pup is a rarer Labrador mix breed, with a one Labrador parent and one Bloodhound parent.
It can be difficult to predict what your mixed breed pup will be like. Let's take a look at the possibilities.
Where Does the Bloodhound Lab Mix Come From?
This pup comes from two quite different parents.
To understand him fully, we need to get to know them individually first.
Bloodhound Origin
The Bloodhound is an ancient breed documented as early as the third century A.D.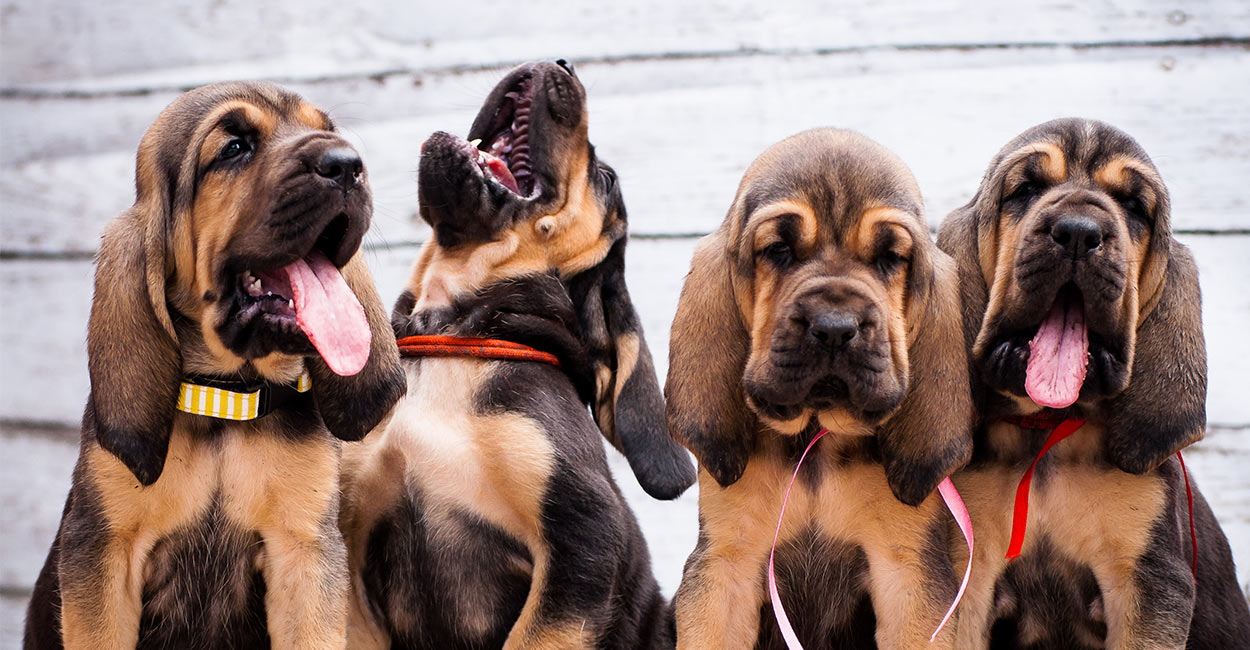 They are believed to be descended from dogs in the ancient Mediterranean.
A strain of these dogs called "St. Hubert's Hound" was exported to Great Britain in the eleventh century. It became the Bloodhound we know today.
Great care was taken to preserve the Bloodhound because of their ability to follow the scent of wolves, deer, and other massive game.
Labrador Origin
The modern Labrador is descended from the St. John's water dog.
The first St. John's Dog was brought to England around 1820.
In 1916, the Labrador Club was formed in England with support from Lord Knutsford.
The Labrador was first brought into the United States in 1917.
The Bloodhound Lab mix is a hybrid of these two breeds.
Fun Facts About the Bloodhound Lab mix
Labradors got their name from being used as working/rescue dogs in the Labrador Sea.
Labradors almost went extinct.
Labs make great search and rescue dogs.
The Bloodhound is also known as the St. Hubert's Hound.
Bloodhounds are very good at tracking scents.
The loose wrinkly skin and floppy ears help them track scents by trapping the smell.
Bloodhound Lab mix Appearance
This cute cross is going to vary a lot in appearance, even from his brothers and sisters.
So what possible combinations could he express?

Bloodhound Appearance
The Bloodhound can weigh 88 to 120 pounds with a height ranging from 23 to 28. This breed tends to live for ten to fourteen years.
Bloodhounds have a sizeable skeletal structuring with most of their weight concentrated in their bones. This makes them thick for their length.
Acceptable coat colors for the Bloodhound are black, liver, tan, and red with a short, dense coat.
Lab Appearance
Labs are medium-large dogs typically weighing 55 to 80 pounds with a height of 22 to 24 inches. Labs live, on average, twelve to thirteen years.
The Lab tends to be shorter and stockier with a fuller face.
In general, Labs' coats should be short and dense, but not wiry. Coat colors are black, yellow, and chocolate. Also, a Labrador's coat is practically waterproof, so the dog doesn't get cold in the winter when wet.
If these two breeds were to be mixed, you could expect a short, dense coat in a solid color.
Also, these two breeds combined would possibly be a large dog weighing over eighty pounds.
Bloodhound Lab Mix Temperament
The Bloodhound is gentle and is tireless when following a scent.
Since the Bloodhound has a strong tracking instinct, it can be difficult at times to obedience train and walk on a leash.
Bloodhounds are affectionate and calm around humans, making them excellent family pets. They are good with children but may need to be supervised to eliminate any accidents due to their large size.
This breed is laid back and loves to relax. They like to spend time with their families and, if not exercised enough, can develop separation anxiety.
Labs have a slightly different temperament. Some Labs have been bred specially for working in the field mainly because they are fast and athletic.
Their lack of fear can make it somewhat more challenging to train and can become problematic if not taken care of early on. Also, they will sometimes bark at noise, especially noise from an unknown source.
Together this breed mix can make a playful, loving, scent driven dog.
Training Your Bloodhound Lab Mix
When training a new puppy, you will first need to potty train them. Crate training should also be a priority.
Making sure to get your puppy to socialize with other dogs and humans plays a crucial part in their behavior. This step needs to be taken care of early on to ensure a playful and kind dog.
The Bloodhound tends to overheat, so keep this in mind when going for walks and exercising in the heat.
Breed Specific Training Techniques
Bloodhounds are sensitive and will not respond to harsh treatment. Positive reinforcement and a lot of treats will help get desired behavior from a Bloodhound.
Labs grow to be large and playful dogs, so training them to be obedient from the start will make it more comfortable in the later training process.
Clicker training works well with Labs because they are very food orientated. Also, they are very food motivated, making clicker training ideal for them.
When exercising your Lab be conscious that they may have their bad knees. They often suffer from a luxating patella where the kneecap dislocates and goes back into place.
Bloodhound Lab mix Health
There is some controversy about mixed breeds. Some people claim that these are less healthy than purebreds due to their randomness.
They actually tend to be healthier thanks to their diverse gene pool. However you should be aware that a mixed breed pup could suffer any of the health problems common in either of its parents' breeds.
Bloodhound Health
Compared to other purebred dogs, Bloodhounds suffers an oddly high rate of gastrointestinal ailments, including gastric dilation volvulus (bloat).
Owners need to be aware of bloat because it is the leading cause of death in Bloodhounds. This breed also suffers from a high rate of eye, skin, and ear issues.
Bloodhounds live on average ten to fourteen years.
Labrador Health
The Lab is relatively healthy with a few minor problems. These dogs are somewhat prone to hip and elbow dysplasia and obesity.
Labradors also suffer from knee problems (luxating patella).
Eye problems are also possible in your Labrador. These issues can include progressive retinal atrophy, cataracts, corneal dystrophy, and retinal dysplasia.
Together this breed can suffer from knee, skin, and eye ailments.
Do Bloodhound Lab mixes Make Good Family Dogs?
Both the Bloodhound and the Lab are outgoing, loving, gentle, and calm but also love to play outside.
They also have an excellent reputation when it comes to getting along with children. This mix would get along well with families.
Finding a Bloodhound Lab mix puppy
Looking for a Bloodhound Lab mix can be a little tricky. However, mixed breeds are growing in popularity, making them more common. We want to ensure that you find the perfect dog.
You want to avoid puppy mills because they could have unethical breeding practices. Also, you will want to stay clear of pet stores, as they likely adopt from puppy mills.
Before bringing home a puppy, you might also like to consider rescuing an older Bloodhound Lab mix.
Rescuing a Bloodhound Lab mix
When rescuing a dog, you must be conscious of a few things.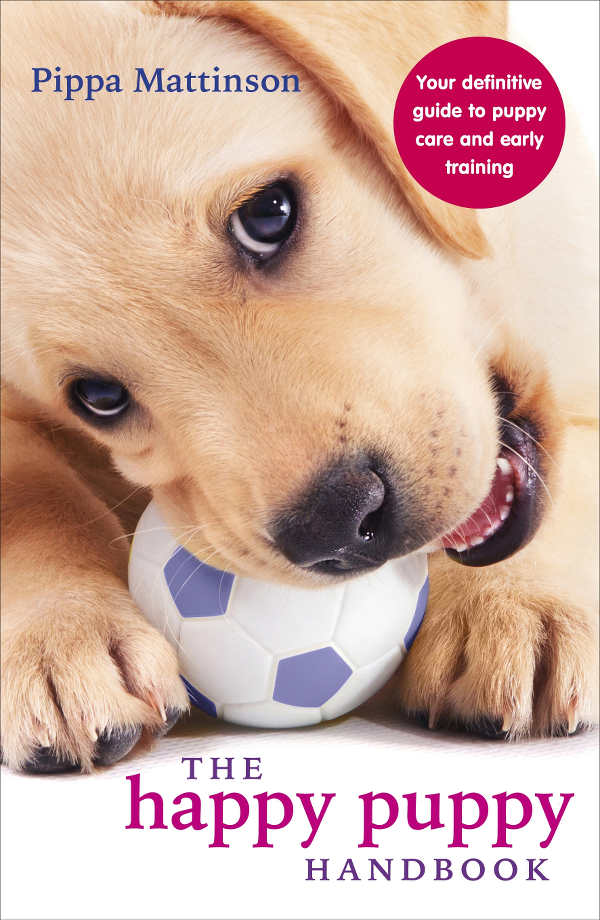 First, you need to look at their health. This includes fleas, skin problems, and other health-related issues. Doing this will help you better understand what kind of health your dog will have before adopting them.
Anxiety and socialization problems may be present when adopting. This is due to being in a new environment and it shouldn't take long for the dog to get used to their surroundings.
Lastly, you will need a few things at home for a new puppy. This includes a crate, toys, and grooming supplies. Having these items will make it easier for your dog to transition into a new home.
Raising a Bloodhound Lab Mix Puppy
When raising a Bloodhound Lab mix puppy, you will need to get them on a healthy diet because they are prone to becoming overweight.
This breed will need to be brushed at least once a week. Your dog will love this, and it will reduce any loose hair.
Since Labradors are prone to putting on too much weight, training and exercise for a Lab mix are a must. This can be done with treats or a clicker.
Bloodhound Lab Mix Products and Accessories
This breed requires a lot of exercise and loves to be active. Their scenting instincts also make it necessary to keep them on a leash.
Like almost every dog, they will likely need a durable chew toy. This will keep them busy and playful while giving them exercise.
Also, this breed can overheat. Having a towel to use for them will reduce any unwanted accidents.
Similar Bloodhound Lab mixes and breeds
Since this breed could have some potential health problems, we recommend looking into similar breeds to compare health issues and personalities to possibly make a better pet for you. These include the English Foxhound, Harrier, Beagle, and Saint Bernard.
Bloodhound Lab mix Rescues
There are many rescues for this dog. If you would like to be added to this list, comment below!
Is a Bloodhound Lab mix Right For Me?
The Bloodhound Lab mix is active, playful, kind, and sometimes stubborn.
They love to go for long walks or trot alongside you while you ride a bike.
If you live an active lifestyle where you go hiking or do anything outdoors and want a companion to share it with, then this could make a good pet for you.
References and Further Reading
Sophia Jeppsson. "Purebred Dogs and Canine Wellbeing" Journal of Agriculture and Environmental Ethics, 2014.
Larry Glickman. "Canine Gastric Dilation-Volvulus (Bloat)" School of Veterinary Medicine, 1995.
Audrey M. Remedios. "Medial Patellar Luxation in 16 Large Dogs A Retrospective Study" Veterinary Surgery, 1992.
R. Curtis. "A survey of cataracts in golden and Labrador retrievers" Journal of Small Animal Practice, 1989.
Chris Pearson. "Between Instinct and Intelligence: Harnessing Police Dog Agency in Early Twentieth-Century Paris" Comparative Studies in Society and History, 2016.