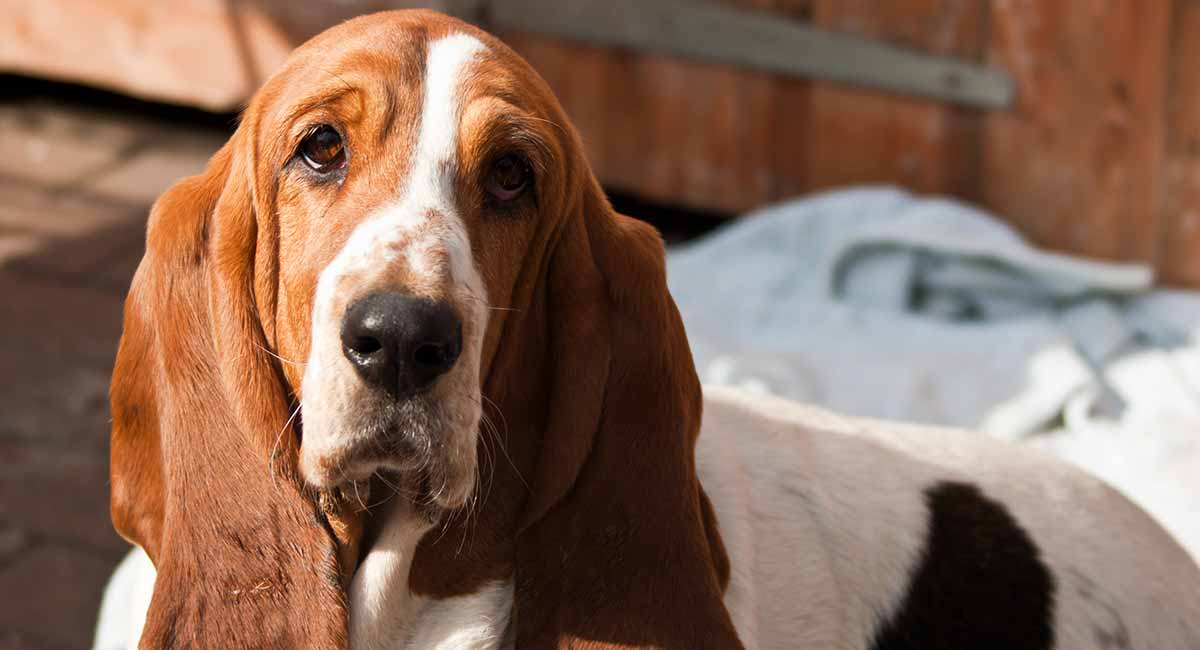 The Basset Hound is one of those dog breeds that typically needs no introduction – even non-dog lovers are often able to name this dog on sight!
He is perhaps best-known for its soulful brown eyes that tend to have a mournful or pensive expression…
The kind of eyes that can extract treats with a single glance.
Where does the Basset Hound come from?
The Basset Hound breed and the Bloodhound breed are thought to share a common canine ancestor in the St. Hubert hounds of France.
These French natives are famed working dogs, and the Basset Hound hunting skill is legendary.
This is a scent hound with an incredibly keen nose.
Their floppy ears also help to sweep the scent in towards the dog's nose to make it stronger as the dog follows it along the path.
What were Basset Hounds bred for?
Basset Hound dogs were bred to hunt small prey such as rabbits, foxes, and hares alongside human hunting parties.
The dogs traditionally have hunted in packs, flushing out the game so their human hunting partners could acquire it.
The word "basset" actually means "low" in French and refers to these dogs' low-slung bodies and stout legs that make them perfect for moving through dense underbrush to flush out small prey.
Types of Basset Hounds
While the Basset Hound is a specific dog breed, under this breed umbrella you will also find different types of Basset Hound dogs.
Most have been bred to be working dogs for hunting, scent work, and other tasks that these dogs perform with human partners.
Basset Hound
This dog has short legs, long ears, a deep chest, a deep and thick muzzle, a thick body, and soulful brown eyes.
The Basset stands 12 to 15 inches and weighs 40 to 65 pounds.
Basset Fauve de Bretagne
The French Basset Hound is a lighter coated, lighter weight, and slimmer Basset Hound with a shorter back and shorter ears.
This dog will weigh between 36 and 40 pounds and stand 12 to 15 inches high.
Basset Artesien Normand
The Basset Artesien Normand also hails from France but has a different look that is more along the lines of the traditional Basset Hound.
This dog is a strong working dog that makes for an equally good companion pet dog.
This dog will weigh around 37 pounds and stand 11 to 14 inches high.
Petit Basset Griffon Vendeen
This dog is quite a bit smaller in size than the traditional Basset Hound most people are familiar with.
This dog is a scenthound with a wire coat and a smaller frame that weighs 33 to 44 pounds and stands 13 to 15 inches tall.
Basset Bleu de Gascogne
The Blue Gascony Basset is an older breed that nearly went extinct until an enthusiast named Alain Bourbon revived it.
This dog has a blue-ticked coat, weighs 35 to 40 pounds, and stands 13 to 17 inches.
Their frame is leaner but the ears are long.
Basset d'Artois
This Basset hound breed is quite rare and is descended from the Bloodhound.
This dog has strikingly long, lean legs and will stand 23 to 26 inches high and weigh 55 to 65 pounds.
Perhaps the most Basset Hound like feature of this dog is the long ears.
What does the Basset Hound dog look like?
The range of Basset Hound colors and patterns is impressive!
This dog will always display at least two and sometimes three coat colors.
Black, white, brown, lemon, mahogany, red, tan, and blue are the most commonly seen coat colors.
The Basset Hound markings can include black markings, black mask, white markings, and ticked pattern.
What is the average Basset Hound weight and height?
The Basset Hound size often looks bigger than this dog actually is simply because this breed has a naturally stout, low-slung build with a deep barrel chest.
The adult weight can range from 40 to 65 pounds.
Typically, adults will stand 12 to 15 inches tall.
How do you groom a Basset Hound dog?
The long, droopy nature of their ears can present a problem from a health perspective, since the ear flaps completely close off the inner ear canal and prevent air from circulating.
So you will want to be sure to check and clean your dog's ears each time you do the brushing (take your veterinarian's guidance about how best to do this and what cleaning products to use).
Some owners like to use a slicker (shedding) tool while others favor a soft bristle brush to groom and brush out dead hairs, dirt, and debris.
Regular nail clipping and tooth brushing are also important aspects of keeping your pup healthy in between vet visits.
Do Basset Hounds shed?
Nearly all Basset Hound dogs (and all those eligible for the show ring) are short haired Basset Hounds.
However, due to random gene expression even among purebred lineages, sometimes a long haired Basset Hound will be born.
There is nothing inherently "wrong" with a long haired Basset Hound other than their ineligibility to be shown.
Whether long haired or short haired, you can count on needing to brush and groom your Basset Hound quite regularly, and even more so if your hound is out and about working or hunting outdoors.
These dogs do shed regularly and even more so seasonally, which makes brushing a must to keep shed hair from decorating everything you own!
Planning at-home brushing and grooming sessions for two to three times weekly will give you the most relief from household shedding cleanup duty.
Basset Hound temperament and personality
The Basset Hound temperament is known to be calm, patient, and steady.
They can also be stubborn and quite persistent, whether they are following a scent trail or scouting for snacks, as this funny viral video demonstrates!
Their personality can also be quite comical, which likely explains the frequency with which this breed appears in comic strips and films!
One of the earliest celebrity Basset Hounds was named J.J. Morgan.
He appeared in numerous television programs and events, including blind date episodes and diaper dashes.
How long do Basset Hounds live?
The Basset Hound life expectancy is 12 to 13 years.
Of course, the lifespan can be impacted by diet, exercise, enrichment, and access to preventative medical care.
Basset Hound health problems
Health-wise, problems largely relate to this dog breed's stout build, low slung ears, heavy muzzle shape and weight.
Basset Hound health testing
The Canine Health Information Center (CHIC) currently recommends testing Basset Hounds for the following health issues:
Gonioscopy (internal drainage system of the eye)
Thromboscopy (blood platelet disorder)
Overall eye examination
It is also wise to be aware of other breed-specific health issues that can affect your Basset Hound.
These include hip dysplasia, elbow dysplasia, luxating patella, gastric torsion (bloat), glaucoma, bleeding disorders, and hypothyroidism.
Some Basset Hound mixes, such as the Basset Hound Beagle mix, may have less health problems. But this is not necessarily guaranteed.
What kind of training and socialization does a Basset Hound need?
The Basset Hound is very smart and eminently trainable – providing the training methods are to your dog's liking!
Basset Hound training should always focus on a positive approach, and the more treats are involved, the faster you may find your hound will learn.
They can at times be stubborn, and never more so than when their keen noses have detected an intriguing scent they want to follow at the same moment you want them to obey you.
For this reason, it can be good to restrict them to on-leash walks unless they have great recall.
Here, it is important to understand that they were trained to hunt independent of their human partners.
These dogs were trusted partners who were expected to move ahead of the hunting party on their own to scout and flush out game.
So you will need to exercise your own patience as you are trying to train your dog to obey you first and her own instincts second!
Is the Basset Hound a good family dog?
Basset Hounds as pets make a great choice for families!
These dogs are calm, patient, loving, and friendly and they will readily tolerate the rougher handling and play of less-experienced canine owners.
These dogs are very loving and also gentle.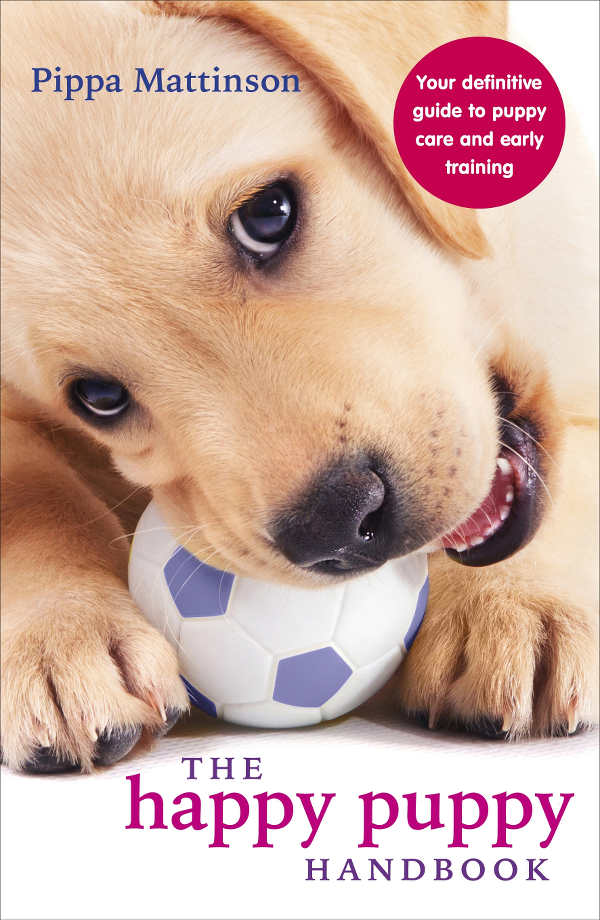 While they can have a strong scent and prey drive, they tend to be okay around other family pets as long as there is ongoing supervision, socialization, and training to reinforce this.
They are not particularly high energy dogs when they are not working, and this can suit family life quite well if there isn't a lot of time each day to take your dog out for walks and exercise.
As long as you have time for one daily walk at a reasonable pace, and you keep the daily meal and treat portions manageable and healthy, your dog should do just fine.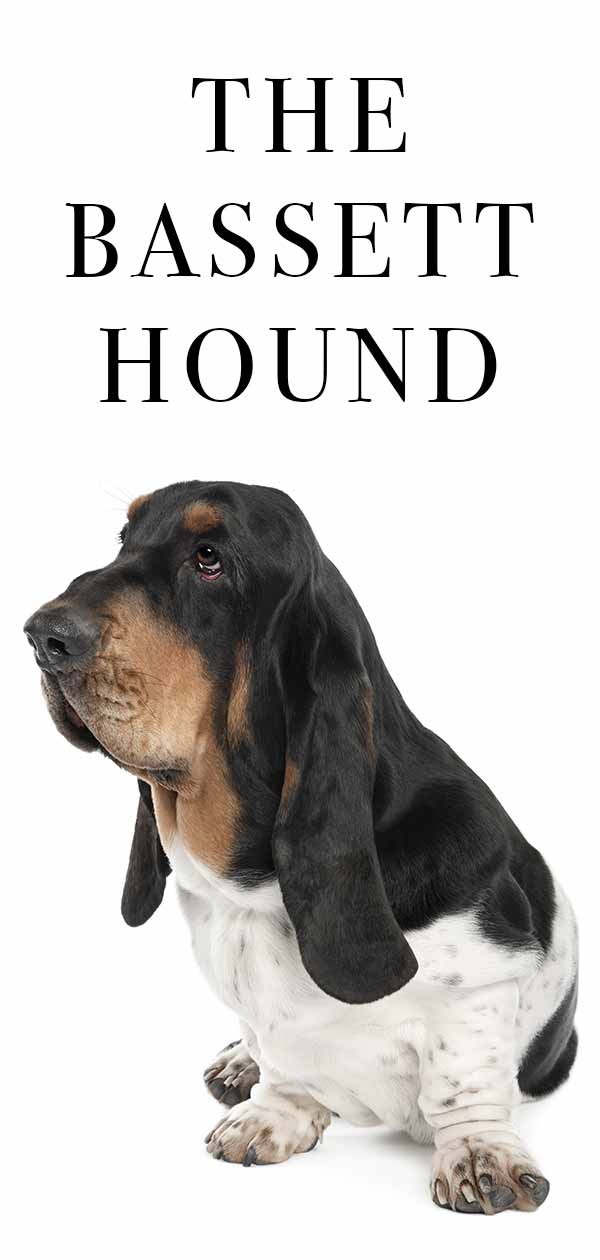 How do I pick out a Basset Hound puppy?
Picking out your puppy from a litter of Basset Hound puppies is not going to be the easiest task you ever face.
Basset Hound puppies are really, really cute! So don't start your selection process by heading out to see a litter of puppies!
Instead, focus on making sure your puppy comes from the healthiest possible litter and lineage.
If you plan to acquire a puppy from a breeder, look for a reputable, responsible breeder who puts the health of puppies first by doing pre-screening and health testing on the parent dogs.
If you are seeking to rescue a Basset Hound puppy or adult dog, you can have your veterinarian check out any dog you are considering to make sure there aren't health issues you wouldn't be able to see just from looking.
When the day comes for you to pick out your puppy, looking for a pup with healthy skin and a healthy coat, clear and bright eyes, clear nose and ears, and a clear tail area.
Look for a puppy that is eager to play and willing to be held and handled.
You want a puppy that is well-socialized within the litter and also to humans.
Should I get a Basset Hound?
For the right individual or family, a Basset Hound can make for an amazing canine friend and companion!
Basset Hounds can be loads of fun for owners of all ages provided you have the time and energy to meet this dog's daily needs.
Are you thinking about bringing a Basset Hound dog into your life?
Have you ever cared for a Basset Hound in the past? Please drop us a comment – we love to learn from our readers!
References and Further Reading
Keller, C.G. et al, "Basset Hound Health." Canine Health Information Center, 2018.
Brandt, B. "Origin of the Basset Hound." Basset Hound Club of America, 2016. 
Cha, S. "Floppy, Wiggly, Spectacular: The Cult of the Basset Hound." Pacific Standard, 2015. 
Dreger, D. PhD. "Basset Hound Coat Color DNA Study." University of Saskatchewan, 2013. 

Rand, V. "Basset Hound: Scenthound Group." United Kennel Club, 2018. 

Martinez, S. et al. "Histopathologic study of long-bone growth plates confirms the basset hound as an osteochondrodysplastic breed." Canadian Journal of Veterinary Research, 2007. 
Haggard, K. French Basset Breeds and Similar Breeds." The Basset Hound Club of Southern California, 2018.