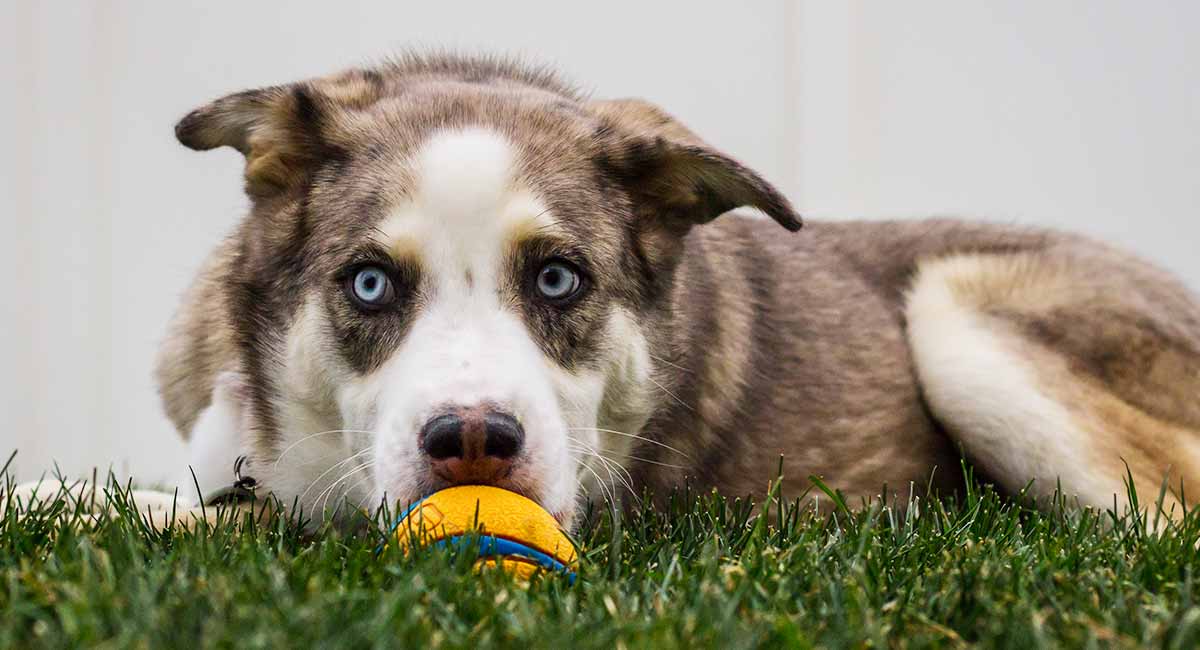 The Australian Shepherd Husky mix is a hybrid designer dog breed, also known as the Aussie Siberian. This cross breed is smart, confident and very energetic. An Australian Shepherd Husky mix has a medium length coat that sheds a lot and needs regular grooming. They also need lot of attention from their families, including some serious recall training from a young age. A Husky Australian Shepherd mix will be around 20 inches tall and weigh about 55lbs as an adult. They'll live up to 15 years if well bred and kept healthy. Today we're going to look at the lifestyles that suit Aussie Siberian puppies best. We'll check out the breed traits and behaviors you can expect from this cute cross, and give top tips for caring for your new baby Australian Shepherd Siberian Husky mix.
Contents
The Australian Shepherd Husky is one of those crossbreeds who is a fast-rising star in the crossbreeding world. It's easy to see why once you've laid eyes on one. But how do you know if this crossbreed is right for your lifestyle? Keep reading, because we've got a ton of Australian Shepherd Husky mix info coming up just for you!
What is an Australian Shepherd Husky Mix?
The Australian Shepherd Husky mix, also known as the Aussie Siberian, is a show-stopping designer dog taking the world of crossbreeding by storm! A cross between the purebred Australian Shepherd and the purebred Husky, this gorgeous breed not only comes with stunning looks, but he also harbors an incredible intelligence, a tough-to-beat work ethic, and lots of personality to boot!
While this all sounds great, there is a lot to this clever crossbreed you should understand before you make the commitment to own one.
Australian Shepherd Husky Mix History
Whenever dealing with a first-generation crossbreed, such as the Australian Shepherd Husky mix, one thing to keep in mind is that there really isn't much documentation in regard to his origin. That is because his history is still in the process of being created. Luckily, we'll be able to learn more about what makes him so special by briefly reading up on the histories of his parent breeds.
Australian Shepherd origins
The Australian Shepherd, who is also often called the Aussie, is an American breed. While they do have some Australian roots, the Australian Shepherd was refined and perfected in California during the 19th century. Utilized and adored for his incredible intelligence and unrivaled work ethic, the Australian Shepherd was and continues to be one of America's most valuable herding breeds.
Husky origins
An ancient working breed, the Siberian Husky's origin places his roots in early Asia. The Husky is a predecessor of ancient sled dogs bred by the Chukchi people.
Aside from work, the ancestors of the Husky were also highly valued as companion dogs. In fact, the breed is said to have played an extremely dynamic role in how Chukchi people were able to survive in frigid temperatures and rough terrain.
When unstable climates forced the Chukchi's to relocate, they began to refine their dogs, creating a more durable sled dog who was able to run for long distances while at the same time pulling quite heavy loads behind them. Thus, the modern-day Husky was born!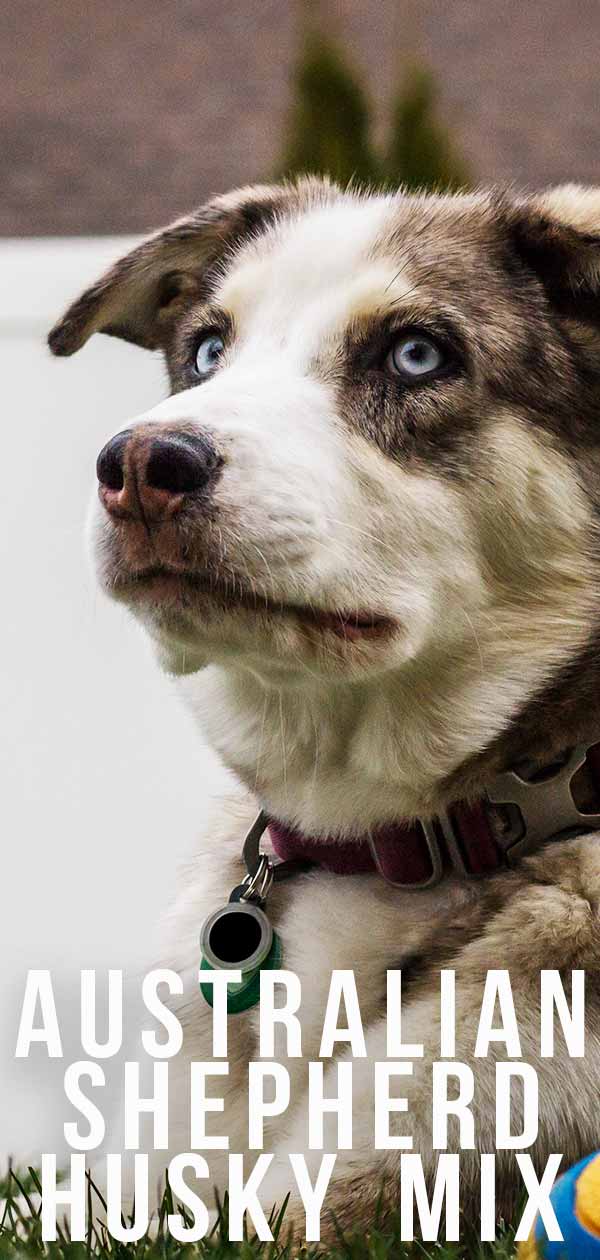 Australian Shepherd Husky Mix Appearance
The Aussie and the Husky are both medium-sized dogs. Both of them can have blue eyes, but they may also have brown eyes or one eye of both. In fact, a blue eyed Australian Shepherd Husky mix is not all that uncommon.
How Big is an Australian Shepherd Husky Mix?
An adult Australian Shepherd Husky mix will be 35-65lbs in weight and 18-23.5 inches tall. We can be confident of these relatively small size ranges because both parent breeds are a similar size.
The typical Australian Shepherd grows to be 18 to 23 inches tall and weighs 40 to 65 pounds. As an adult Huskies weigh around 35 to 60 pounds and grows to be around 20 to 23.5 inches tall.
However, there are mini versions of Australian Shepherds, which are actually called miniature American Shepherds. They can be 13 to 18 inches tall and weigh 20 to 40 pounds. If your Husky Australian Shepherd mix comes from them, they are likely to be shorter and lighter when fully grown.
Coats and Colors
The Australian Shepherd is famous for his gorgeous, double-layered coat which is a bit longer on his body and shorter on his face. The Husky is another gorgeous breed, hard to mistake for any other with his dense, weatherproof coat and thickly plumed tale.
Australian Shepherd Husky mix eyes can be blue, brown, or he can even have one brown eye and one blue eye at the same time! They can inherit the coat type of colors of either of their parents.
The Aussie's beautiful coat can come in six color combinations:
Black
Red Merle
Blue Merle
Red tricolor
Black tricolor
Tan
His thick coat can come in a number of different colors and combinations, including:
White
Splash
Black
Silver
Agouti
Sable
Piebald
Blue Belton
Copper
Black and Gold
Brown
Grooming an Australian Shepherd Husky Mix
As the Aussie and the Husky have such similar coats, their grooming needs are nearly identical. Caring for your Australian Shepherd Husky mix coat is remarkably easy, despite the amount of fur this crossbreed will have.
While your dog will need weekly brushing to keep his coat and skin looking and feeling its best, he will really only need the occasional bath.
Keep in mind that the Australian Shepherd Husky mix's purebred parents both shed seasonally. So twice a year your Australian Shepherd Husky mix will need his coat raked with a wire brush every two or three days.
Because your Australian Shepherd Husky mix is such an active breed, he is going to need special attention given to his nails. Make sure they are clipped regularly to keep them from breaking.
He will also need his ears checked and cleaned consistently so he does not develop ear infections.
Temperament of the Australian Shepherd Husky Mix
The Aussie Siberian is famously intelligent, but with brains comes responsibility. This is a mix who needs plenty of mental stimulation to stay happy. This means he needs lots of doggy jobs in order to make him feel complete. Doggy jobs could include bringing in the newspaper, helping with the laundry, and more.
They are also incredibly playful and full of energy. And gets along great with children and other dogs.He bonds very strongly with his people and is best suited in family homes with those who are able to offer him the attention and love he needs to thrive!
However, a prospective owner should keep in mind that the Aussie is a bred herding dog. He may take to herding other household pets and family members about, as if they are part of his flock. Your Australian Shepherd Husky mix might well take after their sheepdog parent in this respect.
Australian Shepherd Husky Mix Personality
The Aussie Siberian is going to need his energy and intelligence harnessed positively in order to ensure he stays happy and that others around him stay happy as well. If left to their own devices, this cross is prone to boredom, and can be destructive. However, with plenty of exercise and mental stimulation, they make a fabulous family pet!
The Australian Shepherd Husky mix has lots of energy and was bred to have resilience and strength. They need lots of exercise and mental stimulation.
Australian Shepherd Husky Mix Training
The Australian Shepherd Husky mix comes from highly active, highly intelligent parents. They may not be the best dog for the novice owner. This is a crossbreed who is full of cleverness and energy.
They will need lots of mental stimulation and lots of exercise. A good hour or two of exercise a day should do the trick. This means nice long walks or jogs, a trip to the dog park, and free-play in a securely fenced backyard.
Your Australian Shepherd Husky mix will also do best with doggy jobs, as previously mentioned. Of course, early socialization and obedience training beginning in puppyhood are key, but your Australian Shepherd Husky mix will continue to need training throughout his lifetime to stay mentally sound.
Teach him lots of tricks and give him jobs to do, and he will be happy as a clam!
Australian Shepherd Husky Mix Health
It is important to note that he could be susceptible to any of the inheritable health conditions of his parent breeds. You may want to consider early health screening for your Australian Shepherd Husky mix in order to stay abreast of any potential health issues he may face in the future. And while early health screening can help to better navigate your Australian Shepherd Husky mix's overall well-being, we also recommend looking into the health issues of both his purebred parent breeds.
The Aussie can be predisposed to a few genetic health conditions, including:
hip dysplasia
eye diseases
sensitivity to drugs
epilepsy
The Husky is most prone to:
cataracts
progressive retinal atrophy
corneal dystrophy
uveodermatologic syndrome
hip dysplasia
follicular dysplasia
zinc deficiency
hypothyroidism
Australian Shepherd Husky Mix Lifespan
On average, the Australian Shepherd Husky mix could live anywhere from 12 to 15 years. Both Huskies and Australian Shepherds are fairly long lived dogs, so hopefully your pup will take after them.
Are Designer Dogs Healthy?
Designer dogs, crossbreed dogs, and hybrid dogs are all terms that describe the result of when two purebred dogs come together to create a litter of mixed offspring.
A criticism of crossbreeding is that it removes the certainty of purebreeding. Pedigree dogs are selectively bred over many, many generations so that their appearance and their temperaments are predictable, and reliable.
A crossbred dog can inherit any combination of traits from their parents – they are surprising and unpredictable again. Detractors think this is a pointless undoing of generations of hard work. Enthusiasts think it is exciting. Only you can decide how it makes you feel.
Many purebred dogs suffer from a number of hard to escape hereditary health issues due to breeding from a limited gene pool. Crossbreed dogs immediately benefit from a broader gene pool, which can lessen the impact of hereditary illnesses.
Are Australian Shepherd Husky Mixes Good Pets?
The Australian Shepherd Husky mix is one of those crossbreeds that gets along with just about everyone. But that doesn't mean he is the right pet for everyone.
An Aussie Siberian mix will do best in homes with owners who are able to spend time training and playing with him or who have the ability to hire dog walkers or send their dog to doggy daycare if they cannot be around often.
This is a breed who needs consistent exercise and lots of mental stimulation to keep him from becoming bored and destructive. He will also do best in homes with a large, fenced-in backyard where he can play freely and with owners who are active and energetic enough to keep up with him.
Australian Shepherd Husky Mix Puppies
We want to help you find the healthiest and happiest Aussie Siberian puppies available. Perhaps one of the most important things to keep in mind when hunting for the perfect Australian Shepherd Husky puppy is that research and patience are your two best friends when it comes to puppy-finding.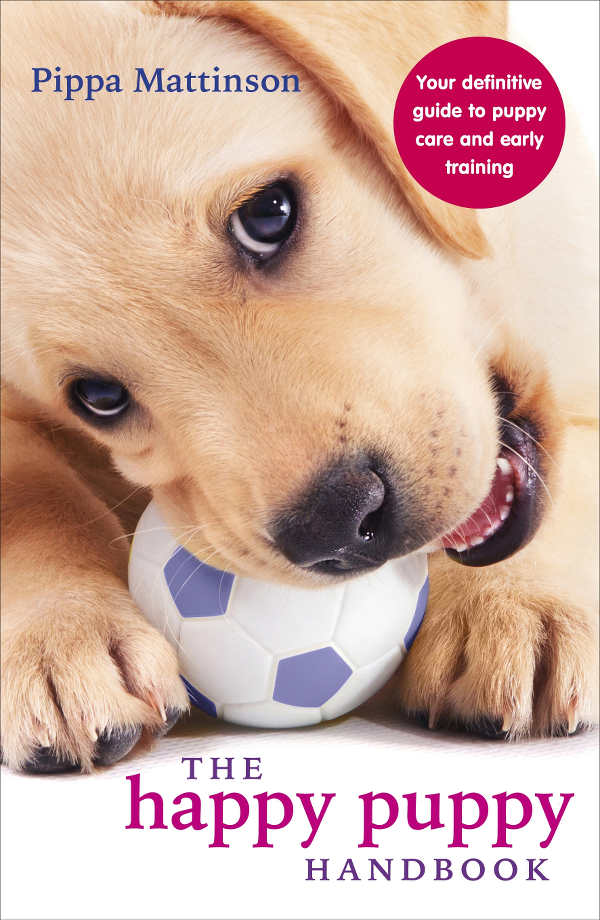 Reputable breeders will have health screened their litter's parents, and had the puppies vet-checked. Meaning they should be able to provide you with paperwork proving their pups are good to go home with you.
Buying from a breeder isn't cheap, and it shouldn't be. Breeding healthy puppies from healthy parents requires significant financial investment in health checks, as well as extra food, blankets and everything else new puppies need.
In fact, most Australian Shepherd Husky mix breeders will charge anywhere from $500 to over $1000 for their puppies.
Australian Shepherd Husky Mix Rescue
Are you interested in rescuing your Aussie Siberian puppy from a shelter? If you are on a budget, then a rescue is a great place to look for an Aussie Siberian mix dog.
Aside from offering a dog in need a home, you will also be able to get your Australian Shepherd Husky mix for a fraction of the cost, with most shelters charging around $50 to $100. Many shelters will even cover the initial veterinarian cost!
However, finding a Siberian Husky mix puppy at a shelter could be hit or miss. If you have a specific type of dog in mind, make friends with local shelters, discuss your hopes with them, and be prepared to wait.
Is an Australian Shepherd Husky Mix Right For Me?
Australian Shepherd Husky mix dogs can boast of smart, hardworking ancestors on both sides of their family tree. These dogs will never, ever, get tired before you. Which makes them perfect for homes with lots of outdoor space, and families who love to hike, run and be outdoors too.
They thrive best when they have a sense of purpose. As their owner you will need lots of time to spend making them feel useful.
However, depending on whether they're more Aussie or Husky, that doesn't necessarily mean they respond easily to training. If you're not confident about dog training, you might want to think twice about taking that gamble.
Are you the happy owner of an Australian Shepherd Husky mix?
Tell us all about it in our comments section below!
References
Borbala Turcsan, Adam Miklosi, Eniko Kubinyi, Owner Perceived Differences Between Mixed-Breed and Purebred Dogs
Tiffani J Howell, Tammie King, Pauleen C Bennett, Puppy Parties and Beyond: the role of early age socialization practices on adult dog behavior, Volume 6, pages 143-153
Nathan B Sutter and Elaine A Ostrander, Dog Star Rising: The Canine Genetic System, Nature Reviews Genetics, Volume 5, pages 900-910
Lowell Acumen DVM, DACVD, MBA, MOA, The Genetic Connection; a Guide to Health Problems in Purebred Dogs, Second Edition, 2011
Carol Beuchat Ph.D., The Myth of Hybrid Vigor in Dogs…Is A Myth