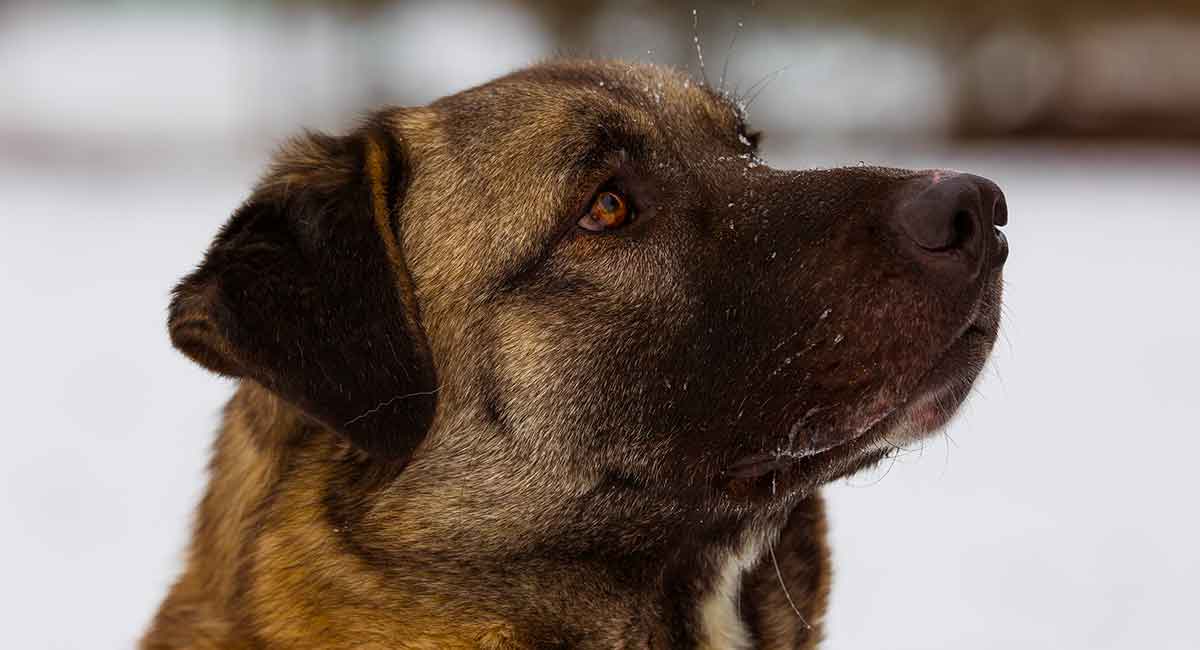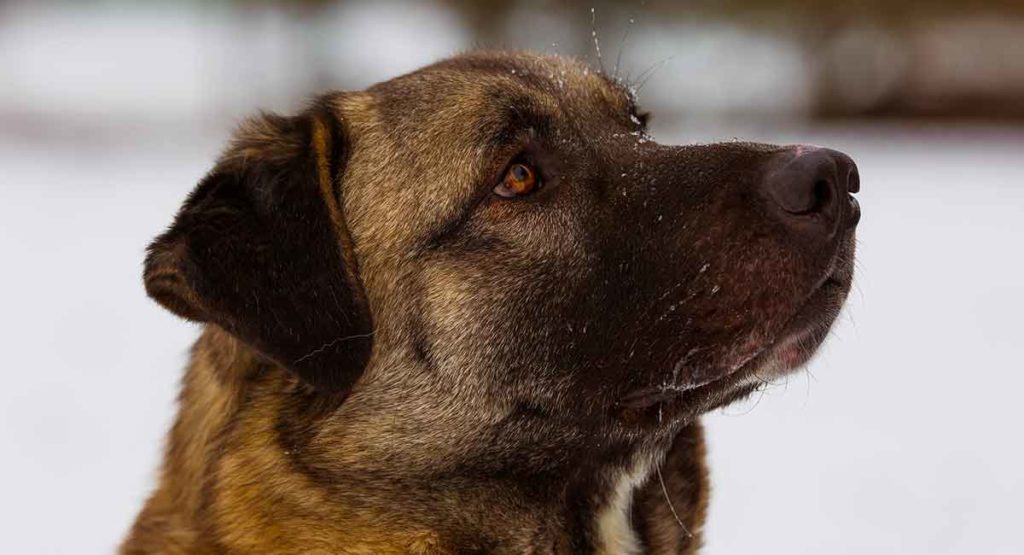 The Anatolian Shepherd is a giant-sized dog breed.
It has seen rising popularity within America in recent years.
This is a powerful, athletic breed.
Known for their role within farms as a protector of the flock.
The Anatolian Shepherd can also make a loyal and gentle family dog.
However, there are many things to be aware of before deciding to purchase Anatolian Shepherd puppies.
Anatolian Shepherd History
The name Anatolian Shepherd stems from their history.
Anatolian refers to the peninsula of Anatolia in the country Turkey.
This is where their ancestors once lived.
Shepherd refers to their role within those lands.
The ancestry of the Anatolian Shepherd dates back thousands of years.
There is evidence of large dog breeds recognizable as Anatolian Shepherds present within ancient Assyrian bas-relief carvings.
Dating back to 2000BC.
The breed made its debut in the United States directly after the end of World War II.
There it was involved in a project to measure various breed's suitability to work on American sheep pastures.
By the 1970s, the breed fully took hold within America.
To this day the Anatolian Shepherd is still used as a flock guardian.
Helping ranchers needing to control the population of endangered local wolves.
Their ability to intimidate potential predators rather than fight them was perfect for the job.
Anatolian Shepherd Size, Height, and Weight
The Anatolian Shepherd is a giant size breed.
They measure in at around 29 inches if male or around 27 inches if female.
The breed is also very heavyset due to their size and muscularity.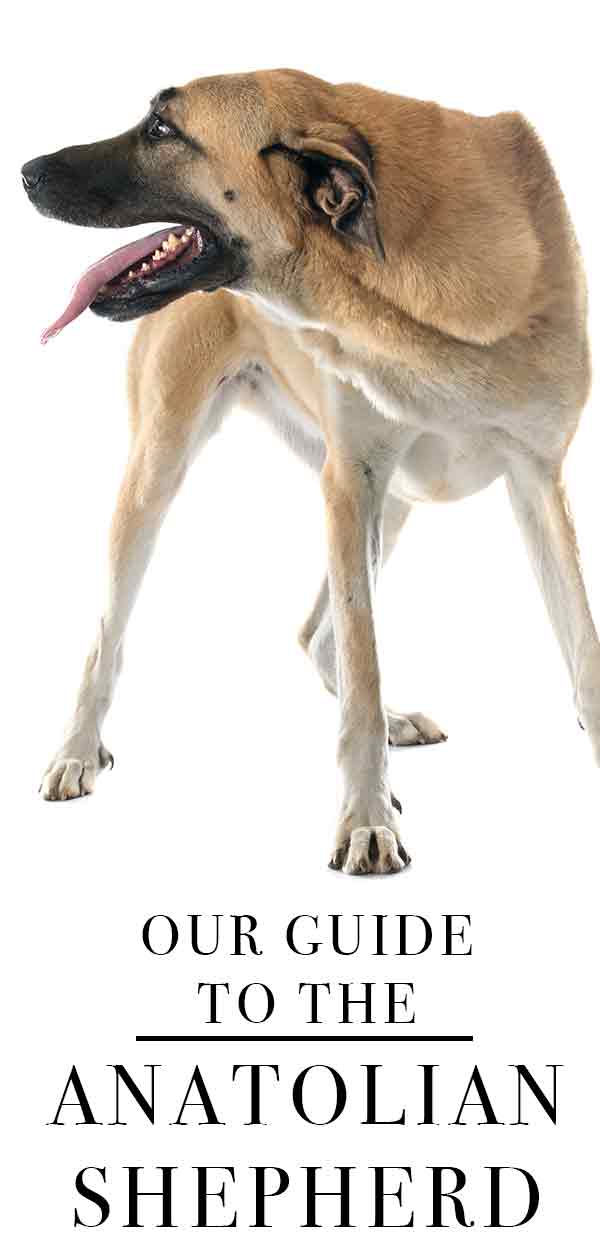 Males usually weighing in at 110-150lb.
Females hit numbers between 80-120lb.
As the Anatolian Shepherd is so big and powerful, obedience training from a young age is a must.
Characteristics of the Anatolian Shepherd Dog
The coat of the Anatolian Shepherd is usually short, around 1-4 inches.
It can come in many different colors and patterns, with cream being a common color.
This breed is known for its large muscular body that it uses to excel in both power and agility.
It has a mastiff-like face, with a dark strong muzzle and medium-sized intelligent eyes.
The eyes are usually dark-brown to amber in color.
They sport medium-sized ears set high up in the skull that droop to the sides of the face.
They have a long tail that is curled when relaxed and held high when alert.
Anatolian Shepherd Temperament
Bred to be a very effective guardian of flocks, the Anatolian Shepherd is a very territorial and protective breed.
It is in their nature to be wary and reserved with strangers.
This leads many to worry that they could prove to be aggressive with strangers or other dogs.
However, as long as the dog is socialized from a young age this should not be an issue.
With close members of the family, the Anatolian Shepherd can be known as a gentle giant.
If they have been trained correctly, they will show kindness and loyalty to those it holds dear.
But they have been known to treat family as members of a flock that needs protection.
Socialization is essential if you want to keep one as a pet.
Make sure you have lots of visitors in puppyhood.
Caring for an Anatolian Shepherd
This breed does well on high-quality dog food.
As with all breeds, it is important to keep a close eye on their diet.
The Anatolian Shepherd's coat is rather low maintenance.
Requiring just a weekly brush to remove any dead hairs.
However, the breed does shed their undercoat twice a year.
During these times you may need to brush once every few days.
Their nails will need to be trimmed regularly, as they can become uncomfortable and painful if left to grow too long.
Dental health is important too.
Regular teeth brushing being the best thing you can do to ensure a healthy mouth for your dog.
Health Issues of the Anatolian Shepherd
While the Anatolian Shepherd has a reputation for being a hardy breed.
Unfortunately, that doesn't make them immune from potentially severe health issues.
Hip and Elbow Dysplasia
Both Hip Dysplasia and Elbow Dysplasia are known to occur within the breed.
These are developmental disorders where the joints do not form correctly as the puppy grows, leading to painful arthritis at even a young age.
These disorders can be inherited from an affected parent.
Bloat
Bloat is a life-threatening condition that can occur within Anatolian Shepherds.
While it is rather uncommon within this breed, it is still something to be aware of.
It is where the stomach fills with gas and then twists.
This then impedes blood flow to the digestive system, and can also block blood from returning to the heart.
This quickly causes tissue death, which then releases toxins into the blood that can prove to be life-threatening.
This condition can often occur without warning.
It is very important to be educated on Bloat if your dog is a potential sufferer.
Dogs experiencing symptoms must be rushed to a vet as soon as possible, as the condition can be fatal in just a few hours.
Ear Infections
The Anatolian Shepherds are also prone to ear infection, such as Chronic Otitis and Otitis Externa.
This can be very painful and irritating for the dog.
However, with regular checks and good hygiene, these infections can either be caught early or prevented.
Eye Problems
A condition known as Entropion has been reported within Anatolian Shepherds.
This is a genetic condition where the eyelids are inverted.
It causes major irritation to the eye, which can lead to painful conditions such as Corneal Ulcers.
Health Testing
To have your best shot at a healthy Anatolian Shepherd dog puppy is through health testing.
Both parents should have excellent hip and elbow scores, and a recent clear eye test.
Anatolian Shepherd Training and Exercising
The Anatolian Shepherd is an energetic breed.
A fair amount of exercise will be necessary to keep them happy and stop undesirable traits from forming.
A well-sized yard for them to play in can be very beneficial.
One or two long walks a day on top of this will be all your Anatolian Shepherd will need.
Training the Anatolian can be quite the challenge, as the breed is naturally very independent.
This is due to the dog being bred specifically to work independently, and to make their own decisions.
Therefore, it can sometimes be rather tough to get this breed to respond to commands.
Positive reinforcement training is essential.
It won't get you and your pup into a confrontation.
And it will motivate them to enjoy the experience.
Ideal Home for an Anatolian Shepherd
As they are large dogs, a spacious home is important.
Lots of room both indoors and out.
The Anatolian Shepherd is incredibly loyal to their family, and will likely treat them as members of the flock they like to protect.
Provided they have been trained well, this can mean they are very gentle for their size with family members.
Despite this, it is not recommended to house this dog in a family with very young children.
As the Anatolian Shepherd is a huge, muscular dog it can be very easy for them to accidentally knock over a toddler or scare a child.
Anatolian Shepherds will also usually treat other animals within the home as part of the flock.
However, if they are particularly small animals it can be easy for accidental injury to occur.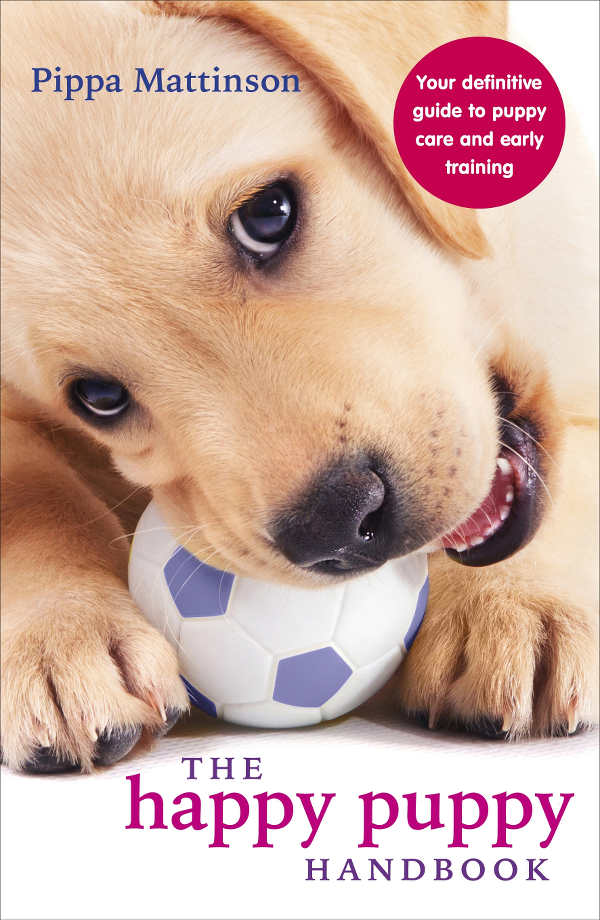 Finding and Purchasing an Anatolian Shepherd Puppy
Before purchasing a puppy, there are multiple precautions you must take to ensure you receive a healthy and happy dog.
There are multiple ways to find an Anatolian Shepherd breeder, such as online or through local newspapers.
It is best to try and find a breeder who has been proven by a variety of sources to be reputable.
Look for breeders with a lot of positive feedback from happy customers.
If they are trusted by well-known societies or organizations, this can be a big plus.
It's very important to inquire about the health of both the puppy itself and the parents.
A good breeder will be forthcoming with this information.
It's important to also physically check the health of both the puppy and its parents for yourself.
Check that they are able to move without pain or lameness and their eyes and ears are healthy.
Make sure you meet both parents.
They won't be warm to you, but should seem unconcerned by your presence.
There should be an obvious bond between them and their owner. This should even be the case if you are picking up an Anatolian Shepherd mix puppy.
Are They Right for Me?
This breed can be a very loving and protective family dog that can do well with energetic families that have a large area for them to play.
However, due to their large and powerful stature coupled with their independent nature, it is not a breed for first-time owners.
Potential owners must be able to put the time and money into training them correctly.
Both obedience training and socialization are very important.
It is also vital to keep on top of their daily exercise requirement.
This is not a breed that does well cooped up in a home, and they need to be out and about to be happy.
An Anatolian Shepherd life expectancy can reach up to 11-13 years, so families must be prepared for the long haul.
Outdoorsy families who have a lot of experience with large, independent breeds can find a fulfilling pet within the Anatolian Shepherd.
You might also want to take a look at our guide to the Keeshond or Russian Bear Dog
References
American Kennel Club
Voss, J, et al, Summary Report of the Anatolian Shepherd Dog Health Survey Anatolian Shepherd Club of America
Sarierler, M, Comparison of femoral inclination angle measurements in dysplastic and nondysplastic dogs of different breeds Acta Veterinaria Hungarica, 2005
Bellumori, TP, et al, Prevalence of inherited disorders among mixed-breed and purebred dogs: 27254 cases (1995-2010) Journal of the American Veterinary Association, 2013
Sharp, CR, The Genetics of Gastric Dilation and Volvulus (Bloat) in Dogs: What Do We Know and Where Are We Going? Tufts' Canine and Feline Breeding and Genetics Conference, 2015