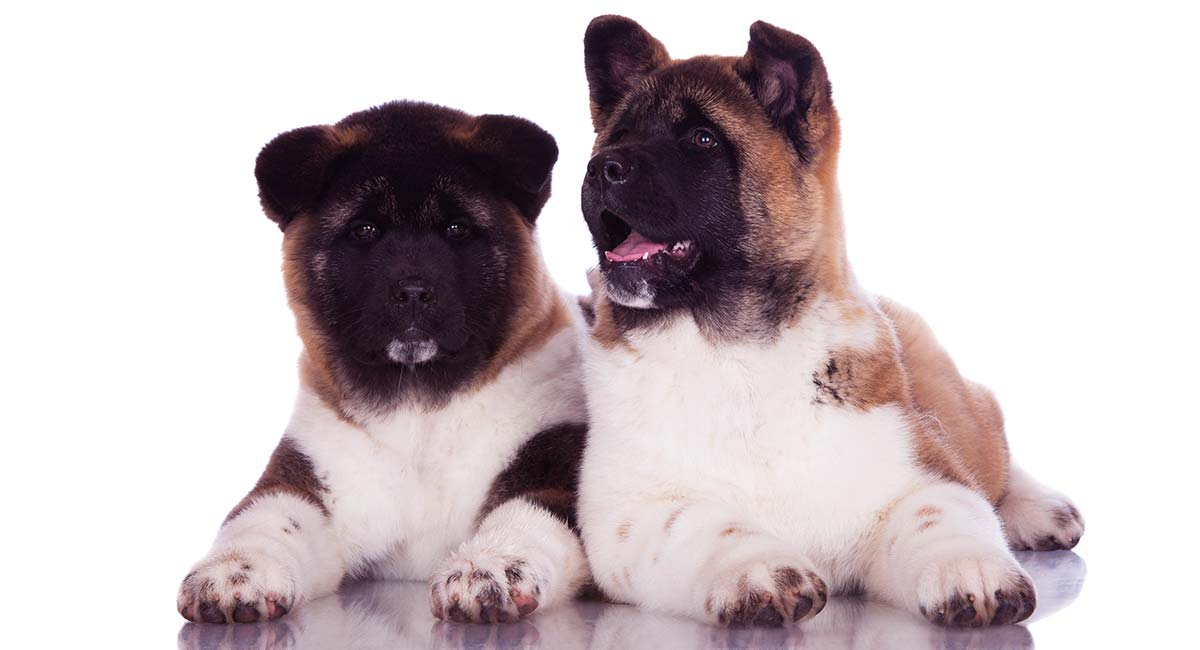 The iconic Akita is known for being loyal, noble and loving. This is a tough, strong breed of dog with a free-spirited personality to go with his gorgeous, thick coat.
The Akita dog originates from the mountains of Japan. It is a large breed that grows between 24 and 28 inches tall, weighing from 70 to 130 pounds.
Read on to find out if this breed is the right fit for you!
What's In This Guide
Akita FAQs
Our readers' most popular and frequently asked questions about this breed.
Click the links above to jump straight to the answers, or keep reading for even more info!
Breed At A Glance
Popularity: AKC Rank is 47 of 193
Purpose: Family protector and companion
Weight: 70-130 lbs
Temperament: Powerful, Alert, Extremely Loyal
Akita Breed Review: Contents
Let's start by learning a bit about where this breed came from.
History and original purpose
The Akita came from an ancient line of dogs — The Japanese hunting dogs known as the Matagi.
The Matagi dog was big and brave. It was used for hunting large game such as bears, boar and deer.
Japanese history describes these ancestors as one of the oldest native dog breeds.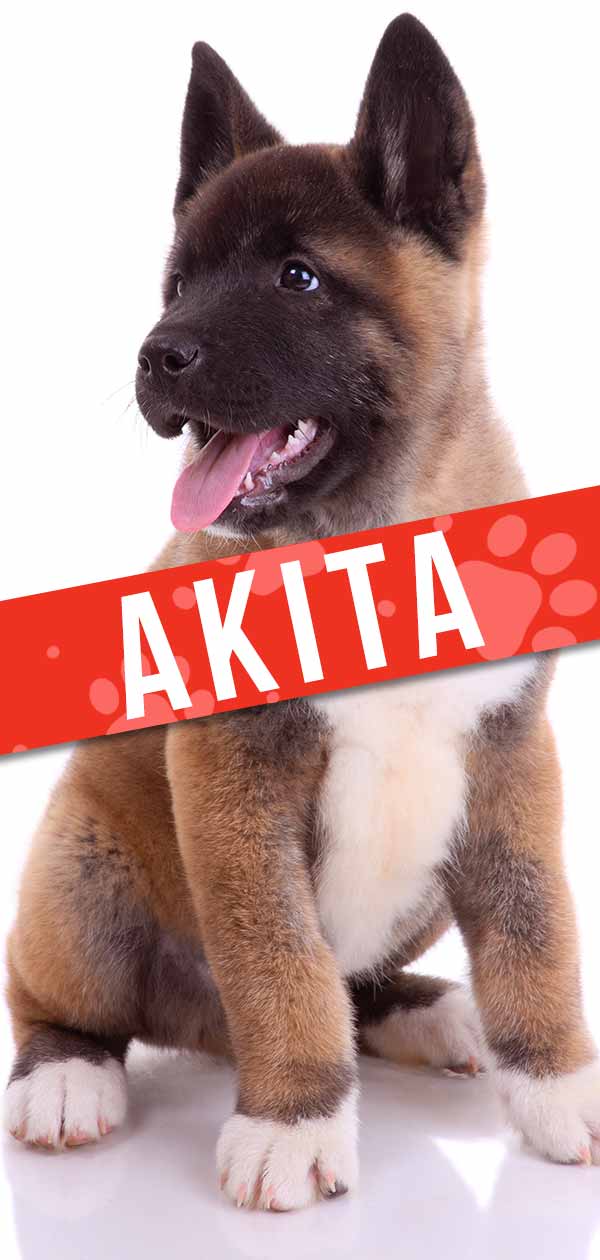 The modern-day breed came from the similarly named region of Japan, an area on the island of Honshu.
Various breeds may have been mixed in to create the modern breed.
Some include the English Mastiff, the Great Dane, and the Saint Bernard.
Others are the Tosa Inu and the German Shepherd.
Whatever the original mix was, this dog became a well-loved breed.
Credit for bringing the breed to the US is given to Helen Keller. She received one as a gift while visiting Japan in 1938. That was the start of the American Akita.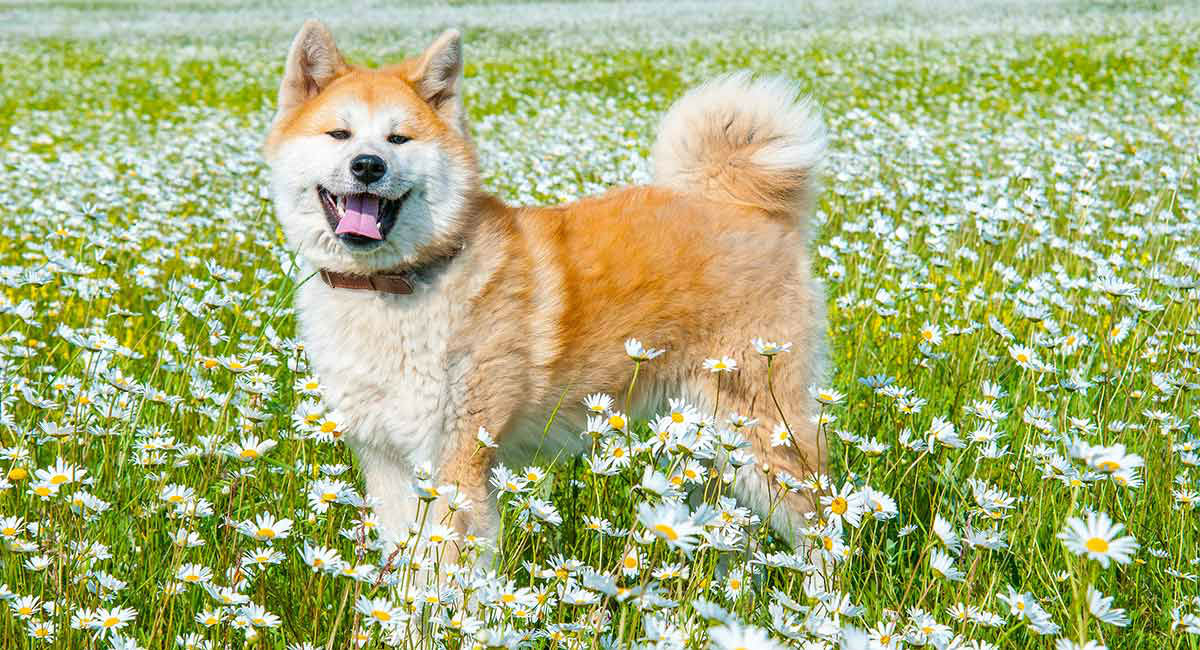 Fun facts about Akita
This dog's devotion has been turned into a famous story.
Hachiko was a Japanese dog in the 1920s. He walked with his owner to the train station every day.
When his owner passed, Hachiko waited for him at the station and he didn't leave for the next nine years until his own death.
Many locals tried to take him in and care for him as their own, but Hachiko waited for his master.
A statue of Hachiko now stands at the Shibuya train station in memory of the dog's loyalty.

But loyalty isn't this breed's only trait. This dog's temperament is also notorious for bravery and intelligence.
Akita appearance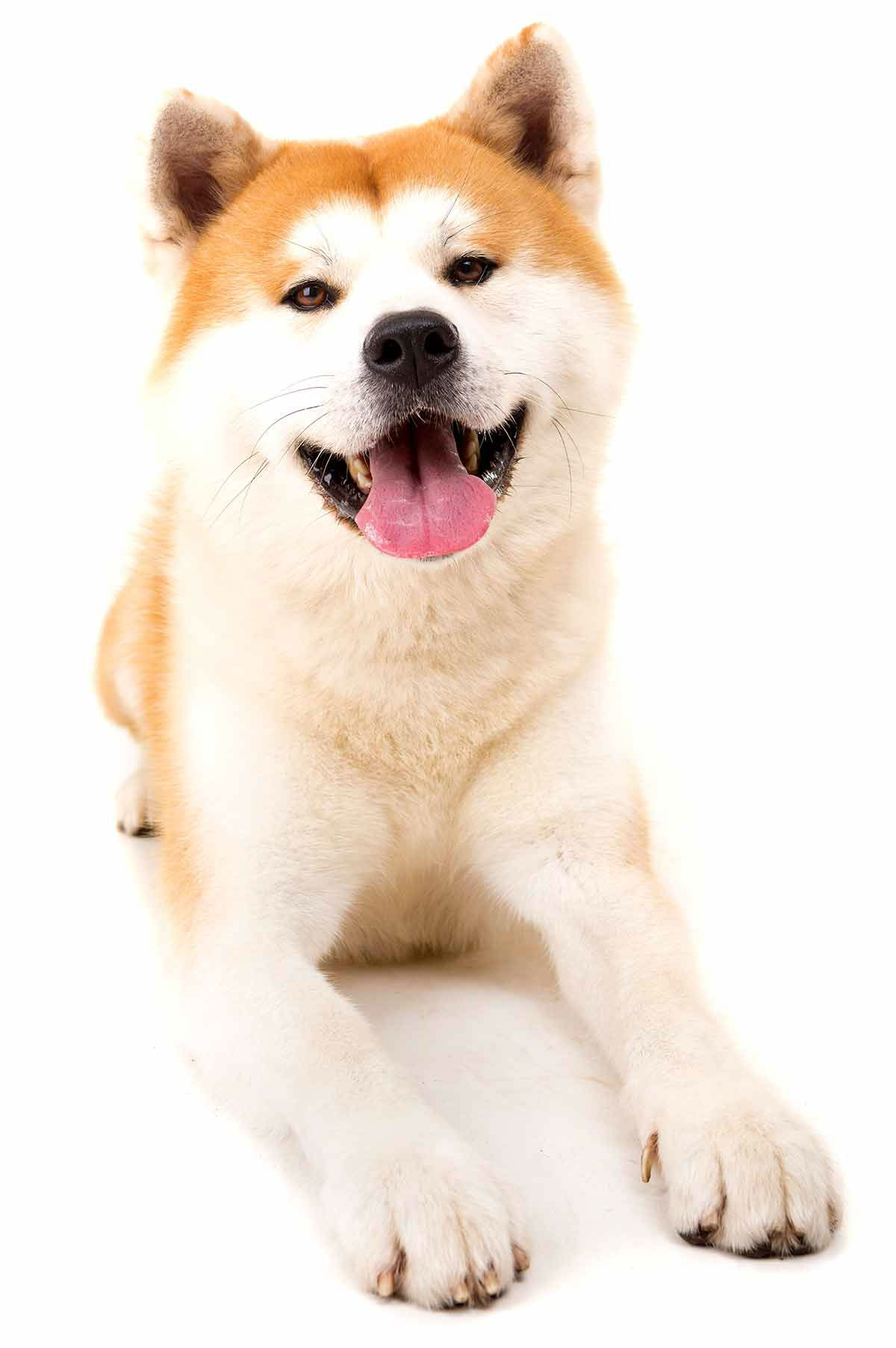 This is a large breed of dog.
Males stand about 26-28 inches tall.
They can weigh anywhere from 100 to 130 pounds.
Females are a bit smaller.
They tend to grow to around 24-26 inches tall and probably won't weigh more than 100 pounds.
All have a solid build, though the American Akita has traditionally been bred to be even larger than the Japanese Akita.
Coat and features
The Akita has a thick, double-coat and erect ears.
They have bright, intelligent eyes and a curled tail.
Japanese Akita Coat
The Japanese Akita has a specific color pattern.The color combinations are limited to:
They have the iconic fox-like look we all love.
American Akita Coat
The American Akita, typically referred to as simply the Akita, comes in a wider variety of colors.
These include:
White
Brindle
Fawn
Red fawn
Red
Pinto
Sesame

Regardless of coat color, the coat is quite thick.
Akita temperament
The Akita is known for his loyalty and devotion.
When well-socialized from a young age, this breed can be very loving and friendly with his family members.
That said, he may never be extremely friendly with strangers.
And aggression is reportedly not uncommon with other dogs.
One study surveyed owners of a number of different breeds. In that group, 20% of Akitas were reported to display serious aggression toward unfamiliar dogs.
Another study, a ranking by Vets in New Zealand, ranked the Akita as "Very Aggressive." This is in a category less aggressive than the Rottweiler and German Shepherd, and at a similar level to the Basenji, Chihuahua, Chow Chow, Cocker Spaniel, Shar pei, and Welsh Corgi.
This has led to a reputation as a dangerous breed. They are banned in a number of regions for this reason.
Guarding Behavior
Akitas can be quite territorial.
They may treat people they don't know with suspicion.
A strong dog, they can be extremely protective of their family and home.
For this reason, the breed is not recommended for first-time dog owners or families with young kids.
They also need to be watched around kids and dogs they do not know.

It is especially important to establish a good base of socialization and training with this dog while young.
Training and exercising your Akita
While he can be an incredible pal, this is not a dog to get without a strong plan for training and socialization in place.
The breed is moderately high energy. Exercise is important, but a large volume is not necessary for most pups of this breed.
As a large dog, skeletal development is not complete for the first few years of life, so you should definitely avoid pushing your puppy hard.
In addition, that lovely thick coat will be great for exercising in cold climates. You may find yourself witnessing lots of puppy snow-angels. The same coat can lead to overheating in warm climates.
This would not be a good dog to be a running partner if you live in the hot desert.
Akita Socialization
We always recommend early socialization.
This is vital for breeds with guarding instincts.
They need to get to know lots of people when they are puppies, be taken to a lot of new places, and have many guests in their homes.
Early socialization and obedience training matter. A lot.
It can be a matter of life or death for a dog whose protective tendencies may otherwise develop into aggression.
Positive reinforcement methods are essential.

They can help to ensure that your Akita grows up to be a friendly dog.
Akita health and care
Importance of testing – tests available for the breed. Link to dog breed health or veterinary association.
The Akita is a very tough dog in terms of his body structure. After all, he originated in harsh mountains!
While he is generally a healthy breed of dog, the Akita still has some possible major issues to be aware of.
These include:
hip or elbow dysplasia — a malformation of the hip joint, leading to painful lameness and arthritis.
progressive retinal atrophy — the gradual death of vision-producing cells in the retina, leading ultimately to blindness
myasthenia gravis — an autoimmune disease that impairs communication between nerves and muscles. It leads to severe muscle weakness and sometimes difficulty breathing..
Other Potential Issues
Of the more common and less concerning variety, he may suffer from:
Uveodermatologic syndrome — an autoimmune condition causing inflammation of the eyes and loss of pigment in the skin
von Willebrand disease — a clotting disorder that can lead to excess bleeding
Testing
In order to prevent the breeding of dogs who express some of the common concerns, testing of breeding animals should be done for hip and elbow dysplasia and progressive retinal atrophy. There are currently no genetic tests available for any genetic diseases in this breed.
Life Span
He has an average life span of 10 years and can live up to 13 or 14 years.
Grooming
Most Akitas love being clean.
This is a very tidy dog who will often wash his own face after eating. He is also said to have no real dog odor!
The thick double-coat should be brushed at least once a week. This will help get rid of loose hair.
It will also keep his fur looking healthy and shiny.
Trim your dog's nails from time to time. This will help to avoid splitting or cracking.
Your dog's ears should also be cleaned. This will avoid moisture buildup, wax buildup and ear infections.
Shedding
The Akita is a seasonal shedder.
Twice a year he will lose a large amount of fur.
Between this his molt, hair loss will be minimal.
Brushing during the shed will help but you will still find some loose hair in your home.
Feeding
An Akita puppy should be given frequent high-quality meals, 3-4 times a day.
As an adult, these dogs will not need to eat as frequently, and some kennels actually fast them one day a week to emulate the natural pattern adopted by wolves. 1-2 times a day should be sufficient.
Quality of food is just as important for the health of your dog as it is for you. Feeding dogs home-prepared meals has become more common and certainly can provide better nutrition if planned correctly. There are many books available on how to plan a dog's fresh-prepared diet.

So, you may be thinking if this is a good pet for your family… Let's look some more at that question.
Do Akitas make good family pets
The Akita is a surprisingly adaptable dog. He does not need too much exercise and plays in spurts. For this reason, he does well in a range of home environments. Apartments or large homes with yards should suit this breed well as long as he is given a walk or romp at least once a day and is given plenty of love and attention.
That said, this is not a breed we would recommend for families with young children, especially if they are novice dog owners. This breed will require consistent training and careful early socialization.
If these are not provided consistently and with some skill, you could end up with a dog who has some aggressive tendencies toward strangers or other animals. While that is true of many dogs, it can become especially dangerous with a large, powerful breed such as the this.
Banned in some locations
We mentioned this is a dog who may be banned in some regions due to his reputation of aggressiveness.

It's important to look up the local laws in your area to make sure this breed is allowed or if there are special requirements.
Rescuing an Akita
Unfortunately, there always end up being dogs who are unable to stay in their original home.
This can be for a variety of reasons. Sometimes their caregiver passes away or has to move to a place where they can't bring the dog.
Rescuing one of these dogs can be a great grace to the dog, perhaps saving its life and giving a new opportunity to have a loving home.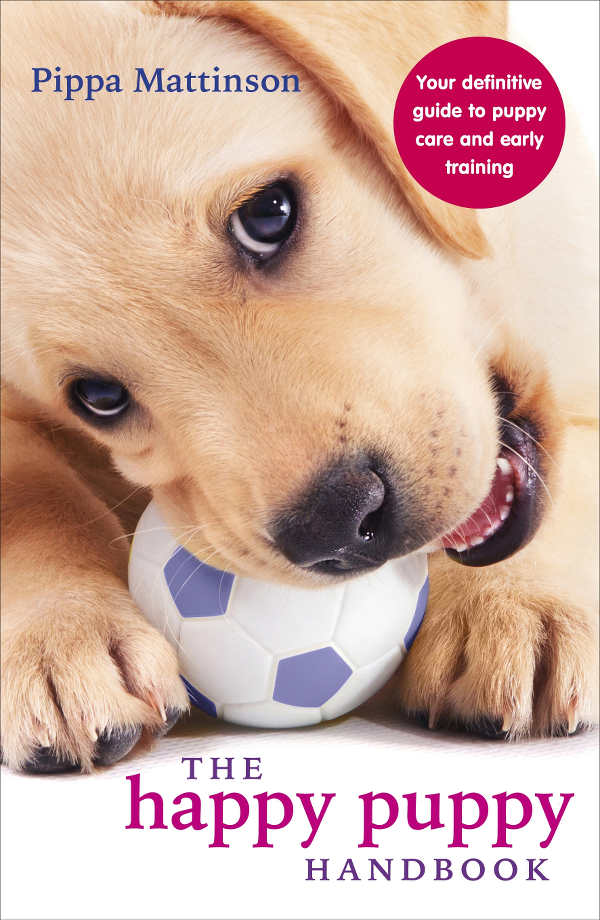 In addition, rescue societies or shelters often ensure the dog is vaccinated, and disclose any behavior or health issues.
A list of organizations that specifically help facilitate the rescue of these dogs is below.

But maybe, for whatever reasons, you want to raise your pal from a puppy.
Finding an Akita puppy
Finding a new puppy can be an exciting time. But don't let the excitement carry you away without doing solid research on the background of your potential new pup.
One of the most important things when buying an Akita puppy is to absolutely avoid any puppy mills and pet stores. With a dog such as this for whom early socialization is so critical, the guaranteed lack of such that comes with puppies from a mill could spell disaster.
It is really important to find a good breeder who health tests both parents. Check the list of health issues above and make sure each parent is clear. Good hip scores and a clear PRA test are the minimum you should require.
Make sure you meet both parents. They should both greet you confidently and without aggression. They should also have an obvious bond with their owner. If you have any concerns about the litter or parents, then it's time to look elsewhere.
Akita puppies cost anywhere from $800 to more than $1,000. They will be more if they are show quality.

Another consideration is to look into some of the mixed breeds which are rising in popularity.
Raising an Akita puppy
Caring for a vulnerable puppy is a big responsibility. There are some great guides to help you with all aspects of puppy care and training. You'll find them listed on our Akita puppy page.
Popular Akita breed mixes
Breed mixes featuring the Akita are also growing in popularity. Take a look at a couple of them below:
Comparing the Akita with other breeds
Akita vs. German Shepherd — These are both large, strong and loyal dogs who excel in protecting their people. The German Shepherd needs more exercise and may be better suited to families with small children or first-time dog owners.
Akita vs. Siberian Husky — These have a similar appearance and are both very well suited for cold climates. The Husky, however, is smaller and has far higher exercise needs of the two.
Akita vs. Samoyed — Both are beautiful large and thick-coated dogs. The Samoyed, however, is quite a bit smaller. They also have quite different temperaments. The Samoyed is noted to be more inherently friendly and desirous of frequent connection with his family.
Similar Breeds
Other dog breeds you might want to consider:
Pros And Cons of Getting an Akita
Cons:
Must be properly socialized as a puppy to prevent developing potentially severe aggression issues as an adult
Coat sheds heavily
Does not do great in the heat
Pros:
Relatively quiet dog — not a lot of barking
Loving and loyal to owners — at least when well socialized
Protective — very effective guard dog
Akita products and accessories
Akita Breed Rescues
USA-Based Rescues:
UK-Based Rescues:
Australia-Based Rescues:
Canada-Based Rescues:
Tell Us Your Experiences!
Do you have a lovely Akita?
Is he a fan of strangers or does he prefer his family?
Why not let us know in the comments section below!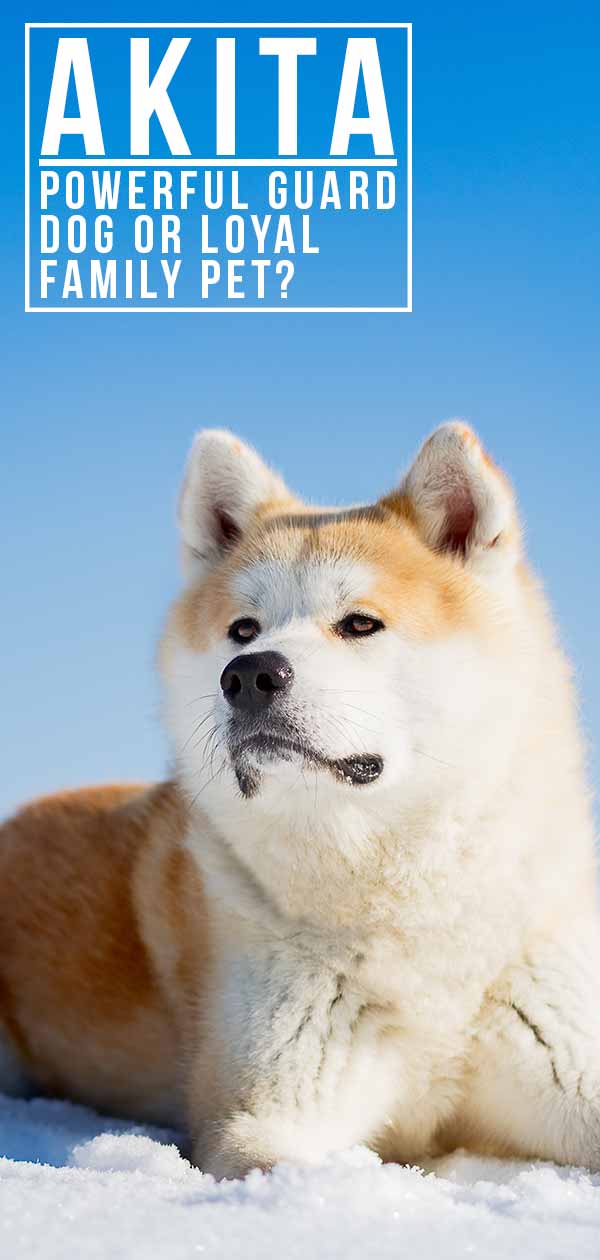 References And Resources
Adams VJ, et al. 2010. Results of a Survey of UK Purebred Dogs. Journal of Small Animal Practice.
Cottell, et al. 1987. "Hardada's Disease in the Japanese Akita." Journal of Small Animal Practice.
Duffy D et al. Breed differences in canine aggression. Applied Animal Behavior Science 2008
Glickman, et al. 2000. "Non-Dietary Risk Factors for Gastric Dilation-Volvulus in Large and Giant Breed Dogs." Journal of the American Veterinary Medical Association
Gough A, Thomas A, O'Neill D. 2018 Breed Predispositions to Disease In Dogs and Cats. Wiley Blackwell
Hashimoto, et al. 1984. "Further Studies on the Red Cell Glycolipids of Various Breeds of Dogs. A Possible Assumption about the Origin of Japanese Dogs." The Journal of Biochemistry.
Howell, 2015. "Puppy Parties and Beyond: The Role of Early Age Socialization Practices on Adult Dog Behavior." Dovepress.
Irion, et al. 2003. "Analysis of Genetic Variation in 28 Dog Breed Populations With 100 Microsatellite Markers." Journal of Heredity.
Laratta et al. 1985. "Multiple Congenital Ocular Defects in the Akita Dog." Life Sciences Literature.
O'Neill et al. 2013. Longevity and Mortality of Dogs Owned In England. The Veterinary Journal
Packer et al. 2015. Impact of Facial Conformation On Canine Health. PlosOne
Schalamon et al. 2006. Analysis of Dog Bites In Children Who Are Younger Than 17 Years. Pediatrics
K.J. Stafford (1996) Opinions of veterinarians regarding aggression in different breeds of dogs, New Zealand Veterinary Journal, 44:4, 138-141, DOI: 10.1080/00480169.1996.35956
Strain G. Deafness prevalence and pigmentation and gender associations in dog breeds at risk. The Veterinary Journal 2004
Sutter, N.B. and Ostrander, E.A. 2004. "Dog Star Rising: The Canine Genetic System." Nature Reviews Genetics.