Many African dog breeds have similar characteristics.
Traits which link them back to their ancient origins.
But there are one or two surprises as well.
Africa is a huge continent with 54 countries, covering a landmass of 12 million square miles.
The diverse landscape varies from desert to tropical rainforests, and mountains to vast grassy plateau highlands.
Dog breeds that evolved in Africa developed the characteristics they needed to adapt to their particular environments.
African Dog Breeds
You can recognize the physical characteristics of most of the indigenous African dog breeds in ancient Egyptian murals.
And even in rock paintings across the continent.
As the hunter-gatherer people migrated to various parts of Africa, different indigenous breeds evolved.
Over centuries adapting to the conditions where they worked and lived.
Other recognised African dog breeds were crossbred between the indigenous dog breeds and dogs introduced from Asia and Europe.
Most are African hunting dog breeds, but they were also used for herding and guarding around rural homesteads and for companionship.
Click on the image above to jump straight to your favorite African dog breed, or scroll down to find out about them all!
AfriCanis
The AfriCanis is considered a true dog of Africa - and one of the few primitive breeds left in the world.
The name AfriCanis indicates Africa (the continent) and Canis (dog).
AfriCanis is an indiginous South African dog breed.
Previously dismissed as mongrels, DNA testing has now confirmed that AfriCanis is a distinct breed.
It's origins date back to approximately 7,000 BC - from even before the Egyptian dynasties.
AfriCanis origins
The AfriCanis descended from dogs that came into North Africa with herdsmen from the East during the stone age.
Over centuries they migrated with their Stone-Age Bantu speaking owners until reaching South Africa around 570 AD
There is evidence from around 800 AD that the dog then also found a home with the Khoisan. The original inhabitants of the Southern tip of Africa.
The AfriCanis is a Landrace, meaning that the breed characteristics developed from natural selection.
Nature made the dog fit to the conditions in Africa.
Today, the true Africanis still appears mainly in rural tribal communities in South Africa, where they continue their traditional lifestyle.
They are renowned for their hunting and herding skills.
As well as being one of the most prominent African guard dog breeds.
Protecting their home, family and livestock.
The AfriCanis was considered a mongrel, and in Swahili referred to as "umbwa wa ki-shenzi," which translates to "common dog."
This unfair stigma was removed after extensive studies of these dogs by Johan Gallant and Joseph Sithole.
They concluded that although the dogs may vary in appearance, they have the same behavioral traits and are from a coherent race.
Africanis characteristics
The Africanis is a short-haired, plain-looking, medium-sized dog that comes in a large range of colors, with or without markings.
It has a thin tail, longer than usual, that curves around.
Their ears can be erect, semi-erect or drooping - depending on what is going on in the environment.
In fact, this is one of the breed's distinguishing characteristics.
Although the AfriCanis may appear thin - in good condition their ribs are just visible.
This dog is well-muscled, agile and supple.
They can run long distances on rough terrain and at high speeds.
Because of their background of freely roaming around rural settlements, the AfriCanis is very attached to humans but they also need plenty of space.
Their natural instinct to guard and protect, their friendly nature, and willingness to please, make them excellent pets.
They are playful and good with children and get along well with other pets.
Although not always with other dogs!
They're territorial, independent, and have high energy levels so need regular daily exercise.
Africanis care
They do well in a home with a big yard.
Because of their agility the fences should be high enough that they don't escape and go off exploring on their own.
The AfriCanis is highly intelligent and obedient, making them easy to train.
The short coat is easy to maintain and an average shedder.
Due to natural breeding, the AfriCanis is one of the healthiest dog breeds you could own.
They live on average between nine and 12 years of age.
These dogs have a strong immune system and a natural immunity to most parasites.
AfriCanis dogs don't tend to suffer from inherited diseases like purebred dogs.
Among the most popular South African dog breeds is the Rhodesian Ridgeback - and it has AfriCanis genes in its lineage.
Rhodesian Ridgeback
The big and powerful Rhodesian Ridgeback was initially known as African lion hound.
This was because of its ability to take on lions and other dangerous animals.
This African lion dog breed is renowned for their courage, loyalty, intelligence and reliability as both a hunting dog and a companion.
The Rhodesian Ridgeback obtained his name from the area where he was formally bred and the distinct hair feature along their back.
These dogs have a genetic mutation which causes a ridge of hair on their backs to grow in the opposite direction.
They are often described as "the dog with a snake on its back."
Rhodesian Ridgeback origins
Farmers in South Africa bred the Rhodesian Ridgeback as a multipurpose hunting dog.
One that was strong enough to endure extreme temperatures and the harsh bush terrain.
As well as to protect and guard their property.
The farmers used dogs that had been brought with them from Europe, such as mastiffs, Great Danes and bloodhounds.
They crossbred them with the native dogs kept by the Khoikhoi, the aboriginal people of South Africa.
Some of the Khoikhoi dogs had a unique ridge of hair along their backs.
It was noticed that the dogs who had this ridge were inclined to be outstanding hunters.
In 1922, a hunter named Cornelius van Rooyen started a breeding program in Rhodesia (now Zimbabwe).
He set a breed standard as to how the Rhodesian Ridgeback should look and behave.
After World War II, many Rhodesian Ridgebacks were imported to Great Britain, the U.S. and Canada.
Rhodesian Ridgeback characteristics
Large and well-muscled, the Rhodesian Ridgeback can weigh nearly 100 pounds.
Their coat color ranges from light wheaten to red wheaten.
They're one of the most distinctive looking South African dog breeds due to their size and the unique ridge of hair.
They have a smooth, short coat that sheds very little, requiring just weekly brushing.
The Ridgeback is considered the most territorial of all hound breeds.
They are often aloof with strangers, so early socialization is essential.
The Rhodesian Ridgeback remains one of the most popular African hunting dog breeds and is still often used for its original purpose.
Some have adapted to pointing and retrieving as well.
This confident and independent dog breed is most suited to experienced owners in active families.
They are tolerant with children, but are too high-spirited to have with toddlers.
They can be unfriendly with dogs of the same sex.
In addition they have the potential of being aggressive with other animals due to their prey instinct.
The Ridgeback is an excellent companion for owners who have the necessary time to devote to training, exercise and socialization.
Rhodesian Ridgeback care
They require vigorous walks and regular playtime.
Along with the chance to run at least twice a week in a fenced area.
Otherwise, they become bored and destructive.
This breed makes a good hiking or running partner and excels in various dog sports such as agility, lure coursing, obedience and tracking.
The Ridgeback lives between 10 and 12 years old, and is generally a healthy dog.
The same genetic mutation that's responsible for the ridge on their backs can cause a birth defect known as a dermoid sinus.
A dermoid sinus is a tubular indentation of the skin above the spine.
The sinus sometimes penetrates right into the spinal cord where it can cause a life-threatening infection of nervous tissue.
These dogs could also suffer from hip and elbow dysplasia.
Boerboel
The very large Boerboel is one of the most powerful dogs in the world - but still confident, calm and faithful.
The breed is renowned for its courage and protective nature.
Lively, mischievous, intelligent and stubborn, group and among the oldest dog breeds in the world.
This breed was developed by farmers in South Africa mainly as guard dogs to protect against predators and also to hold down wounded game.
Its name literally means "Farmer's Dog" from the dutch "Boer", for farmer, and "Boel", a slang term for dog.
Boerboel origins
The origins of this African dog breed aren't clear-cut.
They're a cross between dogs brought into Africa by colonialists - especially Mastiffs - and indigenous African dogs.
The Boerboel Breeders Association was established in 1983 to create a breed standard and promote the dog as a unique South African breed.
Boerboel characteristics
This large, muscular and strong dog can weigh up to 150-200 pounds and it's head and body have a blocky appearance.
Despite their size these dogs have powerful and fluid movement.
The Boerboel's broad, deep and fairly short head is their most characteristic feature.
They have a short coat and their color ranges from fawn to black, with a black mask.
The Boerboel is territorial and has a protective nature, combined with intelligence and calm courage.
It's still popular with farmers as a guard dog, or even as a family guard dog in urban areas.
They are intelligent, very loyal and good with children.
Boerboel care
With it's short coat the boerboel requires only weekly grooming.
As with any large dog, proper socialization and training from an early age are essential to prevent aggressive behavior towards other dogs and strangers.
Inexperienced owners may struggle with this breed.
The energetic Boerboel also needs plenty of exercise.
Otherwise he becomes bored and destructive.
This is mostly a healthy breed. Common disorders include hip dysplasia and problems with their eyelids.
Basenji
Lively, mischievous, intelligent and stubborn.
The Basenji is a small member of the African dog breeds group and among the oldest dog breeds in the world.
And they're pretty cute too.
It is one of the few African dog breeds that share similar traits to a wolf, including an inability to bark.
They are also sometimes called "the barkless dog from Africa".
This characteristic is due to a flattened larynx.
Basenji's do, however, have a range of vocals from a yodel to a hair-raising scream.
Like the wolf, the basenji only comes into heat once a year, in contrast to twice a year for domestic dogs.
Basenji origins
Basenji's were used for thousands of years as hunting dogs by native tribes in the Congo basin.
The breed was first discovered by Westerners during the 19th century.
The name basenji translates as "small wild thing from the bush".
Because of their excellent hunting skills, Basenji dogs were valued more than a wife by some tribesmen.
Attempts to bring the breed to Europe initially failed as all the dogs imported died of disease shortly after their arrival.
The first successful importation of Basenji dogs occurred in both England and the U.S. during the 1930s.
Basenji characteristics
The Basenji has a small, muscular body with a short coat, erect ears and a tail that curls tightly over one hip.
They move with an elegant gait.
Their brow is wrinkled, giving them a quizzical but mischievous expression.
This small dog breed from Africa is extremely clean with cat-like grooming habits and is easy to house train.
Their coat requires little maintenance as they shed very little.
They're affectionate dogs who love being with their family.
Because of their high energy levels they are better with older children.
They make excellent watchdogs and will defend their home if challenged by an intruder.
However, before even considering a Basenji as a pet, potential owners should do their research due to the unique temperament and personality of this small dog breed from Africa.
The basenji is highly intelligent but has a strong, stubborn streak making them a challenge to train unless you use modern positive reinforcement techniques.
Basenji care
Basenjis have high energy levels and need plenty of exercise to prevent them from becoming destructive.
They should also not be let off the leash because of their strong hunting instincts.
Although small, the Basenji needs a house with a big yard and secure fencing.
They are renowned escape artists.
Although these dogs love to play, don't expect them to join in with a game of fetch with you. Many excel at agility and lure coursing.
The basenji lives between 10 to 12 years, but are vulnerable to eye diseases and a severe form of colitis.
In the US a fairly high percentage of these dogs also develop a deadly inherited kidney disease called Fanconi syndrome, which is unique to this breed.
Fortunately there is now a test for this condition so that it can be identified before breeding with affected dogs.
Coton De Tulear
This dog breed originated on Madagascar which is the largest island off the coast of Africa.
It is home to some of the most extraordinary animals in the world, including the cutest of all the small African dog breeds, the Coton De Tulear.
This breed takes its name from its long-haired, cotton-like coat.
"Coton" means "cotton" in French and "Tulear," now "Toliara," a seaport located on Madagascar.
This rare breed is related to the Maltese and the Bichon Frise, but the Coton have their own individual style.
They are happy-go-lucky, social butterflies with a clownish personality.
This is why they're often called "the anti-depressant."
Out of all the African dog breeds, the history of the Coton De Tulear remains one of mystery and intrigue.
Coton De Tulear origins
One tale is that their descendants were brought to Madagascar by ship.
And then bred with the local terriers, resulting in the Coton de Tulear.
They became pets in the royal court and wealthy households in Madagascar.
Hence the moniker, The Royal Dog of Madagascar.
In the 1970s, a Frenchman visiting the island took the Coton back to France where they were established as a breed.
The Coton loves nothing better than being with their owner.
Lying at their feet, or following them from room to room.
Coton De Tulear characteristics
This little dog adores children but learns to hide from toddlers who may be clumsy with them.
They also get along well with other animals, making them the perfect pet in any household.
This small dog breed from Africa is highly intelligent, easy to train and loves to learn tricks.
They want to please, and many excel in agility and obedience classes.
The Coton cocks their heads to the side when you speak to them.
They will even talk back using their own unique language of vocalisations, which include grunts and growls.
Coton De Tulear care
Like many small dogs, the Coton can be challenging to housetrain.
They also don't like being alone for extended periods.
The Coton De Turlear's long coat requires brushing about three times a week.
Their coats are hypoallergenic so they're suitable for owners with allergies.
They don't need a lot of exercise but to love their walks and enjoy swimming as well as a game of fetch.
This hardy dog will happily play in all weathers, including the snow and rain.
The Coton is generally healthy and has a long life expectancy of around 15 years.
They are however prone to allergies as well as luxating patella and hip dysplasia.
They can suffer from an inherited eye problem, known as retinopathy, which causes retinal detachment in puppies.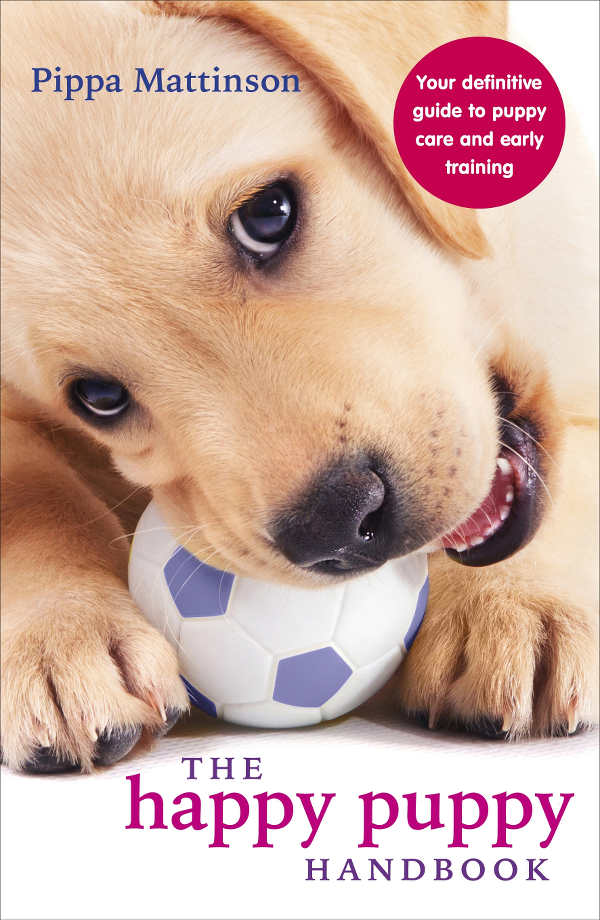 The final dog on our list is a really exceptional dog that comes from right up in Northern Africa.
Sloughi
The lean and sleek Sloughi is one of the most ancient north African dog breeds still in existence today.
Like the AfriCanis it's origins may date as far back as 7000 to 8000 BC.
They are found mainly in Morocco, which is responsible for the breed's FCI standard.
The breed is a sighthound, which means that they hunt by sight and speed rather than by scent.
The name Sloughi is believed to be from an Arabic word that means "fast as the wind."
Sloughi origins
Although its origin is uncertain, the Sloughi is thought to have been bred and developed by the Berber and Bedouin tribes.
Coming from Morocco, Tunisia, Algeria and Libya.
The breed is depicted on ancient artefacts, including those found in the tomb of King Tutankhamen.
The Sloughi was treasured by the nomadic North African people as much as an Arabian horse.
This was due to their renowned hunting abilities.
They pursued game, such as gazelle and ostrich, and also served as guardians.
Unlike other dogs at that time, they could share the same tent as the family.
These dogs were so highly regarded that they were often decorated with jewelry and amulets.
Sloughis came to Europe during the late 1800s.
In 1925, in France, the original Sloughi breed standard was set by the French Sighthound Association.
The Sloughi nearly became extinct largely due to the two World Wars, the outlaw of hunting with sight hounds, along with a rabies epidemic.
Efforts were made, in both North Africa and Europe, to save the breed in the 1960's.
Sloughis were introduced to the US in 1973 and the breed was officially recognized by the AKC in 2016.
Sloughi characteristics
These dogs have lean bodies, long legs and deep chests to support their remarkably large heart and lungs.
Which enable them to run at speed over long distances.
Their short sleek coat is easy to manage.
They sometimes develop a thin undercoat during cold periods to help keep them warm.
The Sloughi is extremely affectionate, loving and loyal.
With their large oval to almond-shaped eyes they have a dignified and proud expression, appearing aloof and almost cat-like.
This quiet and reserved dog bonds closely with their owner and family, and is very much a one-person pet.
However, if you want a dog you can give hugs and kisses to, then forget about a Sloughi.
This breed often dislikes cuddles.
The Sloughi is one of the most sensitive of African dog breeds and requires a peaceful household.
Sloughis are good with children and other pets, if they are brought up with them.
However, don't leave these dogs alone with small animals because of their strong prey instinct.
Sloughi care
A Sloughi needs a big yard for running around and a high fence because they're very able jumpers.
These athletic dogs require plenty of exercise and make excellent jogging and cycling partners.
Because of their instinct to run and hunt, the Sloughi excels at lure coursing.
When it comes to training, a Sloughi is more competent chasing and retrieving a ball as opposed to learning tricks.
Positive reinforcement works best with this sensitive breed along with regular repetitive lessons.
A remarkably healthy breed with few hereditary issues, the Sloughi lives between 10 to 15 years.
But like many sight hounds they may have reactions to vaccines and anaesthesia.
African Dog Breeds
The majority of African dog breeds have genetic links to the ancient dogs brought over from the East.
They've adapted over centuries to the hot African climate with their short coats and lean bodies.
And developed strong hunting and guarding instincts and a strong bond with their owners.
And then there is the cute island dog - the Coton de Tulear.
Do you have a favourite African dog breed? Do you own one? Why not share your thoughts in the comments section below.
Resources and Further Reading
AfriCanis Society. Africanis - the aboriginal dog of sub equatorial Africa. ACS.
Ashdown, R.R. & Lea,T. 1979. The larynx of the Basenji dog. Journal of Small Animal Practice.
Gibeault, S. 2016. The Sloughi is a cherished dog of North Africa. American Kennel Club.
Grahn, B.H. et Al. 2008. Retinopathy of Coton de Tulear dogs: Clinical manifestations, electroretinographic, ultrasonographic, fluorescein and indocyanine green angiographic, and optical coherence tomographic findings. Veterinary Ophthalmology.
Kay, N. 2016. Canine Anesthesia: Special Considerations Based on Breed, Size, and Conformation. Spot Speaks.
Kennel Union of South Africa. Official breed Standard - AfriCanis (emerging breed). KUSA.
Noonan, C.H. & Kay, J.M.1990. Prevalence and Geographic Distribution of Fanconi Syndrome in Basenjis in the United States. Journal of the American Veterinary Medical Association.
Universities Federation for Animal Welfare. 2011. Genetic welfare problems of companion animals: Rhodesian Ridgeback – Dermoid Sinus. UFAW.