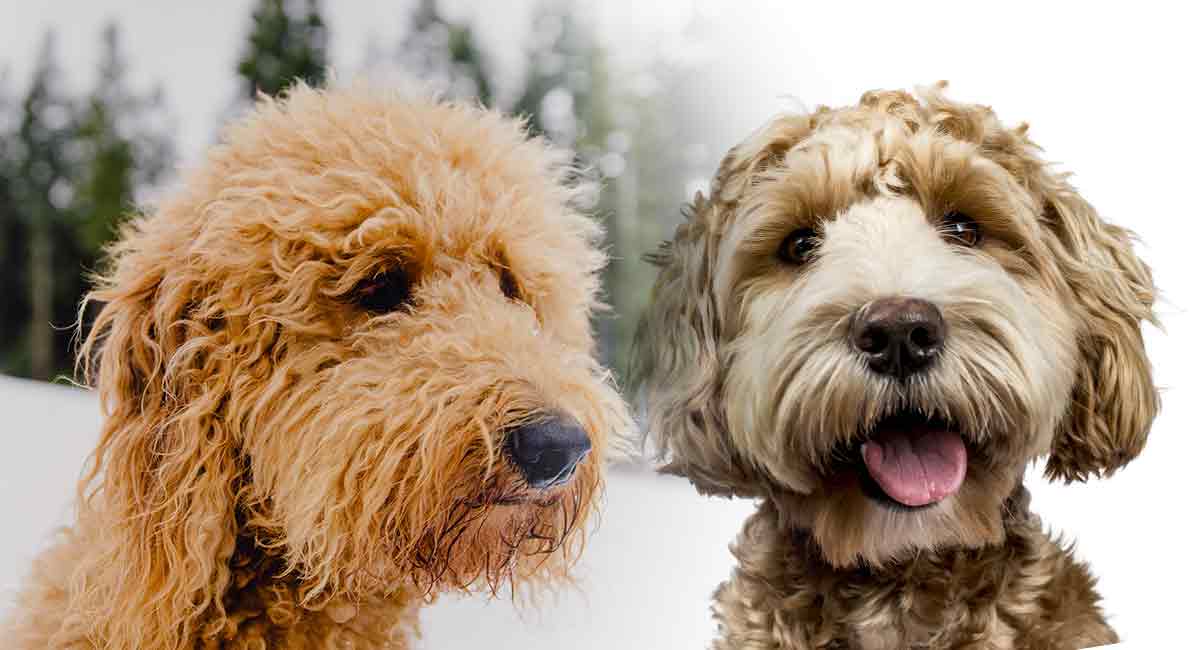 The Double Doodle is an energetic, smart, friendly designer dog that comes from two hybrids with Poodle heritage! Originally the name referred to a Labradoodle and Goldendoodle mix, but now Double Doodle can be used for any mix of two Poodle crosses, from a Cockapoo Labradoodle mix to a Corgipoo Bernedoodle! Double Doodles are people-loving, active, and easy to train. They do great as family pets, companions, therapy or service dogs and even hunting partners. These mixes range hugely in size, varying from 30 – 80lbs in weight. They have a range of coat types from loose waves to tight curls, and are low shedding but not always hypoallergenic.
Contents
Also known as North American Retrievers or Double Doodlepoos, Double Doodle dogs have a cute appearance and sociable personality with strangers and kids alike.
Double Doodles have a ton of working dog ancestry.
Labrador Retrievers were originally bred to assist fishermen and to hunt waterfowl. Golden Retrievers were bred for similar. They were hunting companions, bred to work but also keep hunters company. Poodles, again, were duck hunting dogs!
Double Doodle Appearance
With three breeds' traits to draw from, Double Doodles can vary quite a lot in appearance. Their coats range from straight to ultra-curly, but it is more often on the curly, wiry side.
Double Doodle coat color ranges from white to black, with the creamy color of a yellow lab, the brown color of a chocolate lab, and the golden color of a Golden Retriever serving as the colors in between. Their face shape also varies, though they tend to have big eyes and wide snouts. Double Doodles are normally 23-25 inches tall and weigh anywhere from 30-70 pounds.
Typical Double Doodle Temperament
To understand a mixed breed fully, we must first look at each parent breed. Depending on how you look at it, Double Doodles have up to five parent breeds—way more than your typical mixed breed dog!
Labrador Retrievers are active, friendly, and cheerful. As a working breed, they are incredibly smart and need mental stimulation such as games or training to keep their minds occupied. Labs are known for their chewing habits, and they like to put things in their mouths. Don't let them get in the habit of gnawing on hands! Instead, give them plenty of chew toys—and plenty of exercise. Chewing on things they shouldn't is a common behavioral problem when a dog gets bored, so exercise will prevent this.
Golden Retrievers tend to need less exercise than Labradors. However, they are still an active, working breed! They are obedient, smart, and love people.
Poodles are loyal and energetic. They fall in love with their family quickly, but might be shy around strangers. Standard Poodles, which are the parent breed of the Double Doodle, are the most energetic of the three variations of Poodle. They are smart, outgoing, and can be stubborn. Every double doodle will have a big dose of the gorgeous curly Poodle in them, so it's important that you are a fan of their temperaments in general.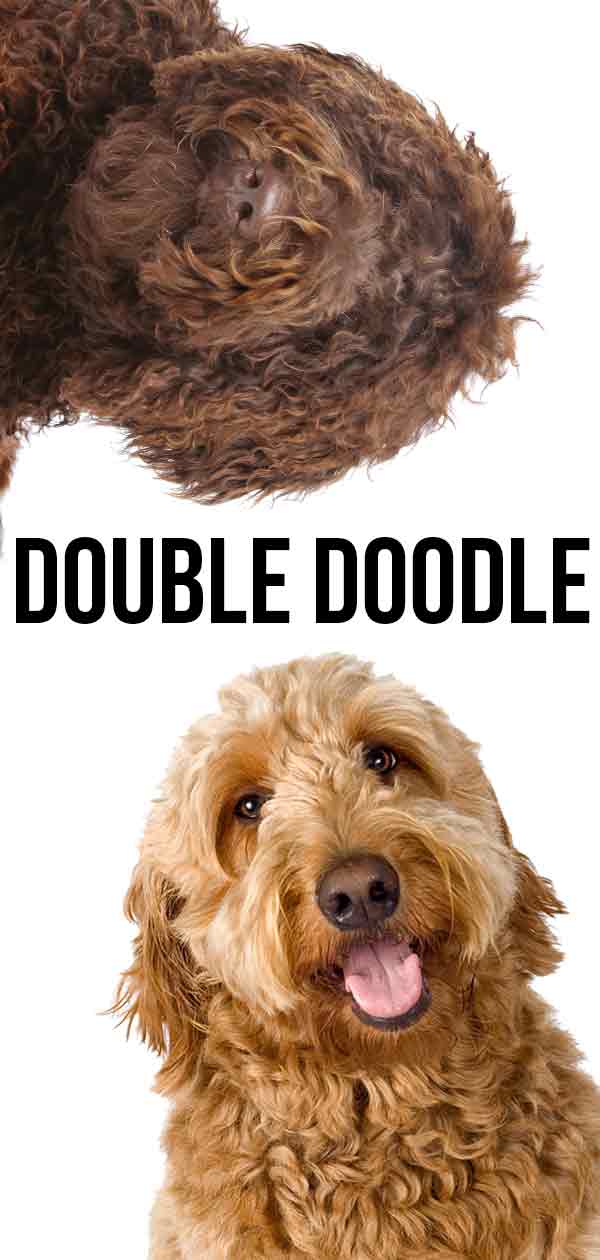 Personalities
You may be seeing some patterns by this point. Double Doodles come from three very similar breeds. We can expect them to be people-loving, intelligent, and active. They are obedient and can be trained to perform several tasks, including a few that make them excellent working dogs to this day.
Double Doodles can also make great watchdogs. The hunting background of all three parent breeds means they will likely bark at strangers. However, they are super sociable and don't make great guard dogs. They tend to love everybody, and expect everybody to love them back.
Hunting backgrounds can also make a dog prone to chasing scents, so be very careful in letting your furry friend off-leash. Double Doodles don't tend toward aggression, but we must keep in mind with all breeds that they can bite if they feel threatened. Double Doodles tend to be excellent with kids. However, both kids and dogs should always be taught how to interact properly with one another to avoid accidents or rough play getting out of hand. Never leave a dog alone with a child, especially if they don't know each other well.
Training Your Double Doodle
Double Doodles can be stubborn! This makes it extra important to get started on training as early as possible. They are very cooperative and intelligent, so positive reinforcement training is the perfect method. This will help your dog to behave well, and promote a strong bond between you.
Double Doodle Health
Double Doodles can face several health conditions. Although mixed breeds tend to be healthier than purebreds, they can develop any conditions the parent breeds can. Here are some health conditions a Double Doodle may face:
Eye Diseases
Skin Problems
Bloat
Hip Dysplasia
Patellar Luxation
Hypothyroidism
Hyperthyroidism
Epilepsy
Addison's Disease
Legg-Calve-Perthes Disease
Collapsed Trachea
Arthritis
Ear Infections
Cancer
All dogs should be taken to the veterinarian for regular check-ups to best keep them healthy. If you're adopting from a breeder, ensure they are reputable and that there aren't genetic health problems in the dog's lineage that can be passed down to your puppy.
Double Doodles will need to be regularly groomed. Daily brushing and regular trips to a groomer are recommended. Because they are prone to ear infections, you may also want to clean your Double Doodle pup's ears regularly. You should feed your Double Doodle high-quality dog food, broken into two or more meals throughout the day.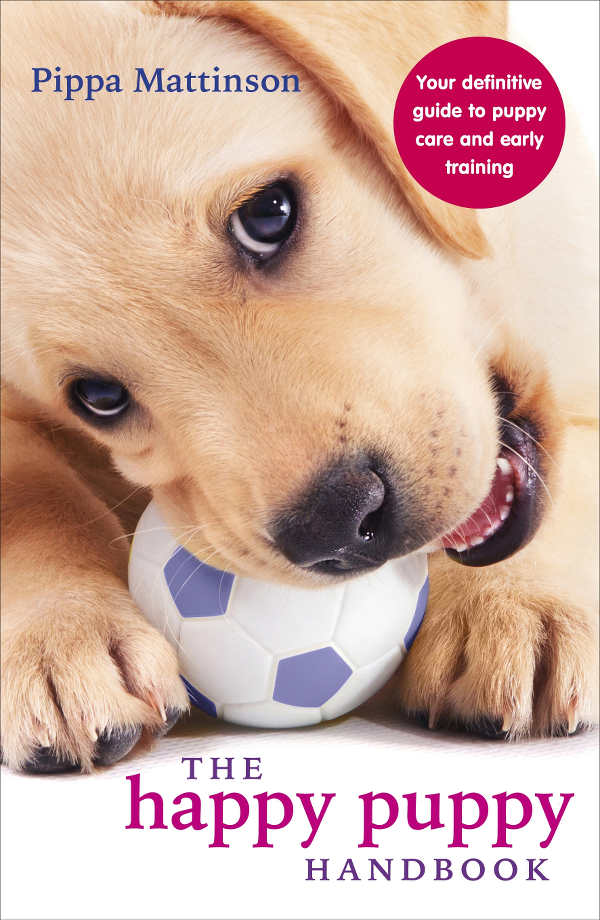 Life Expectancy
Double Doodles typically live to be 12-15 years old!
Shelter Dogs
Rescue is a wonderful option. It helps you get a new furry friend, and your dog will appreciate having a new, loving home. Specific mixed breeds can be more difficult to find in shelters. Check your local shelter and rescues, but also check out some breed-specific rescues in your area. They often carry mixed breeds as well!
Double Doodle Puppies
A good breeder will let you see the parents, the environment the dogs are being raised in, and all veterinary records. They understand you want the best for your future pup, and they will probably have some questions for you, too. The parents should be healthy and well-cared for, and so should all puppies. Their environment should be clean and safe, with accessible water and room for them to run around!
Your breeder should also be happy to discuss any prevalent health issues the breed has.