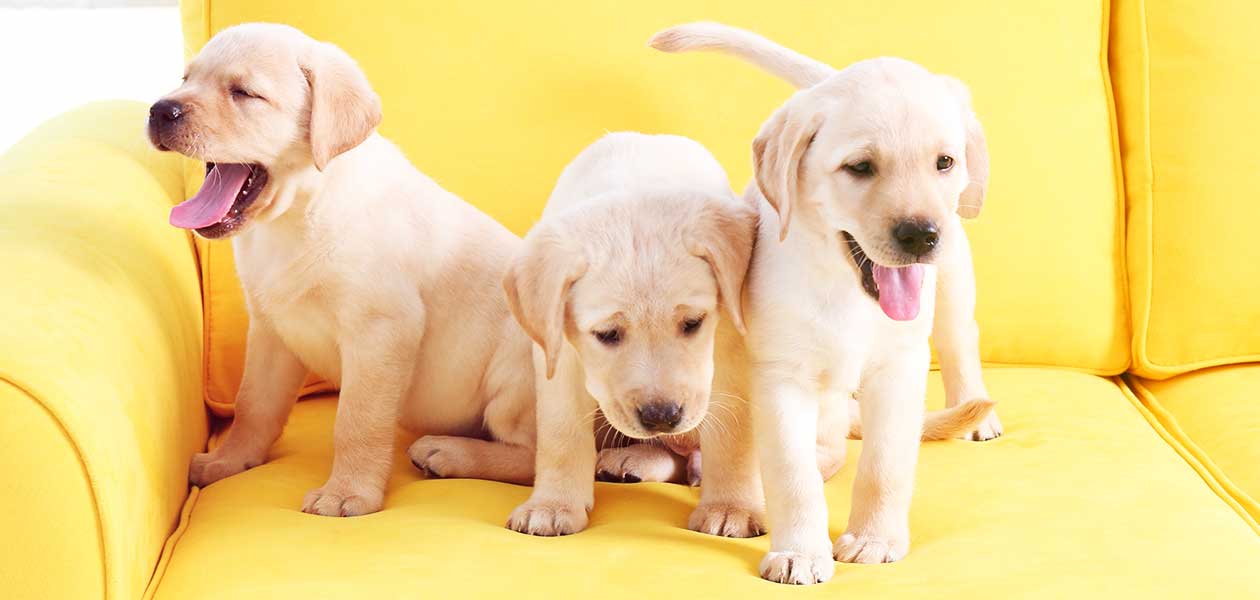 Yellow dog breeds come in a range of shades from almost white to pale fawn. There are a few pups that only come with yellow coats, but plenty more than can inherit this beautiful trait. But the gene that creates a yellow coat in dogs is recessive, a puppy needs to have received one from each parent to display it.
Contents
Yellow Coat Color Genetics
Every possible dog color is the result of one of two pigments. Eumelanin, which is black, or pheomelanin, which is red. Yellow fur is produced by pheomelanin.
Lots of pheomelanin results in deep fox-red yellow dog, and very small amounts of pheomelanin produce pale, champagne-like yellows.
The gene that controls pheomelanin production is recessive, which means puppies only have yellow coats if they inherit the yellow gene from both parents. That's why you can have yellow puppies from two black Labs for example, as the dominant black gene was hiding the fact that the mom and dad carried the gene for yellow too.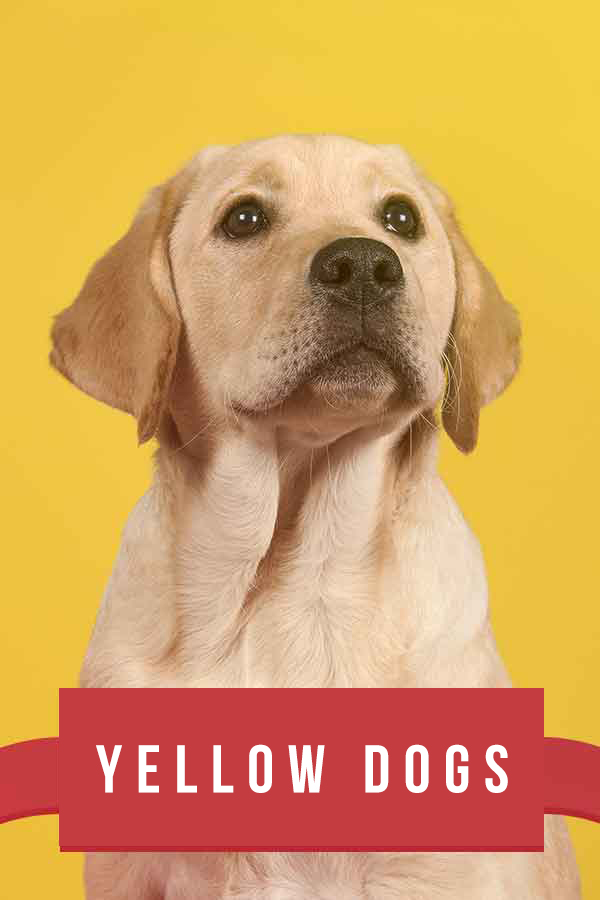 Are Yellow Dogs Friendlier?
Studies have shown that people associate yellow fur with positive personalities in dogs. Owners feel that this color comes with a more cheerful disposition, but in reality, the temperament of yellow dog breeds vary just as much as any other fur.
However, some dog breeds are generally more loyal, friendly or aggressive than others. And sometimes that breed might come with a particular shade of coat, which is how these associations come up. Even though in reality the link is more than skin deep.
Is Color Related To Health?
Some breeds are healthier than others, with fewer inherited diseases or a more sound natural shape. There is however no link between the gene for yellow coats and any known health conditions.
Labrador Retriever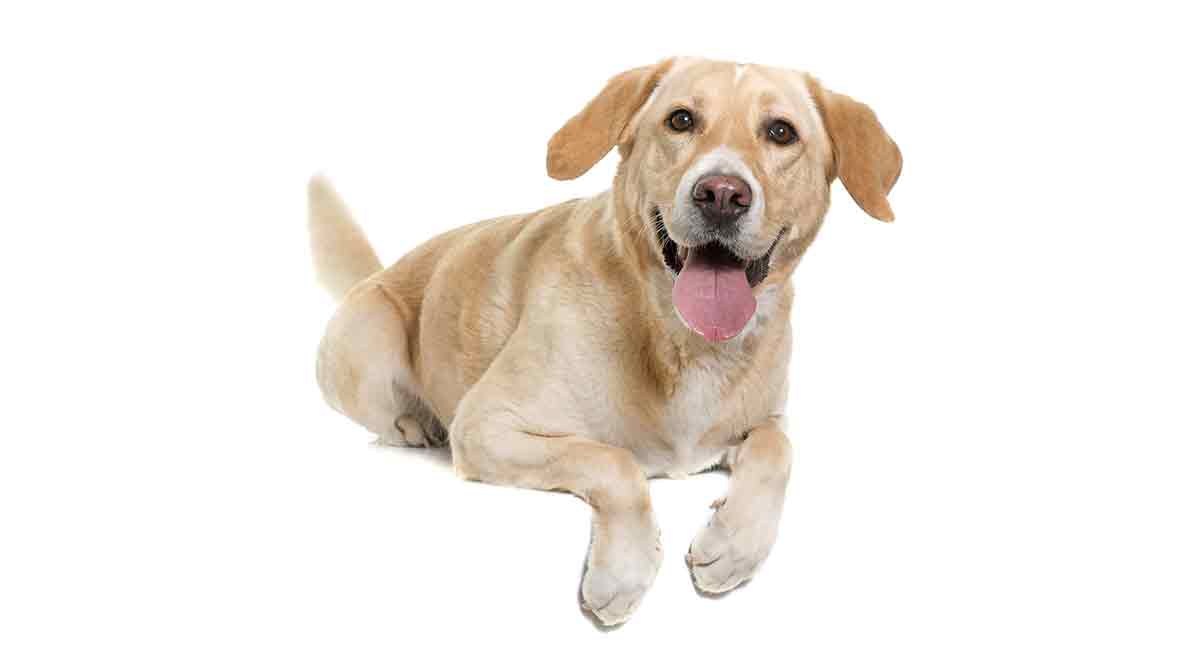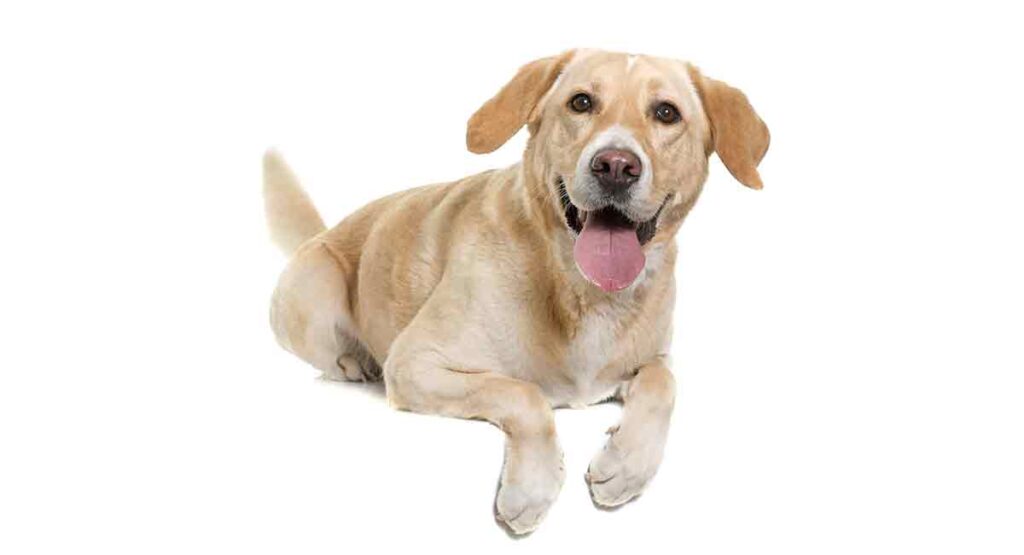 Yellow is one of the three main colors of the Labrador Retriever. Labs are popular as working dogs, and family pets. This is due to their trainability, as well as their great personality. Labradors are friendly, eager to please, and energetic, as long as they are socialized well from a young age.
French Bulldog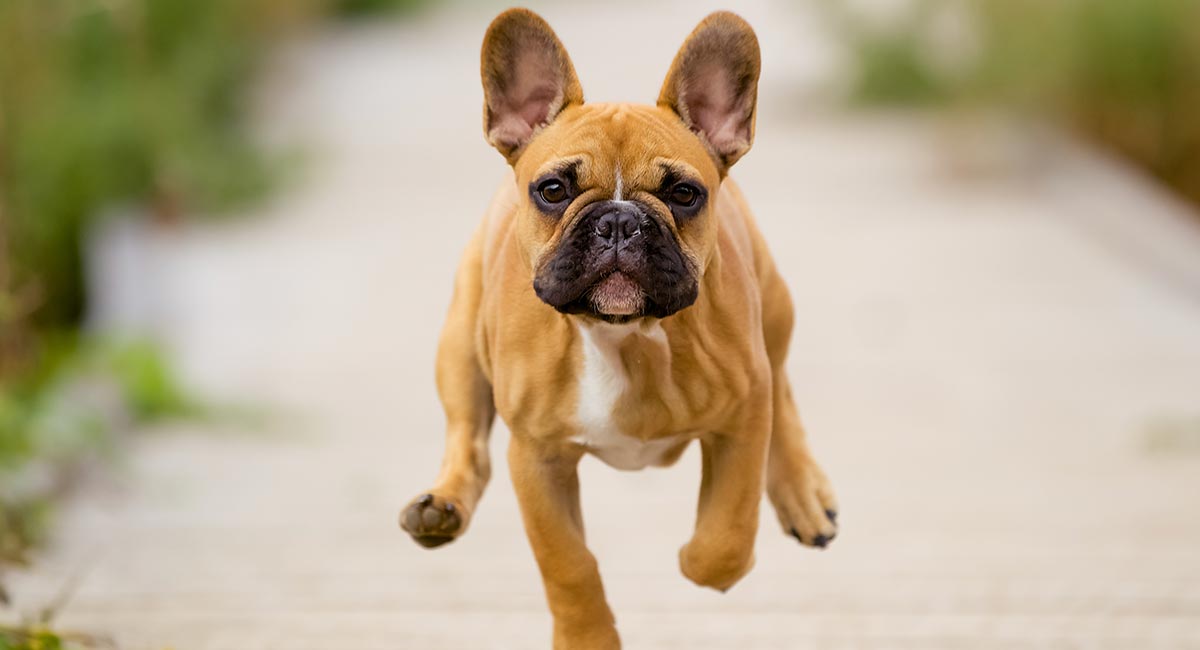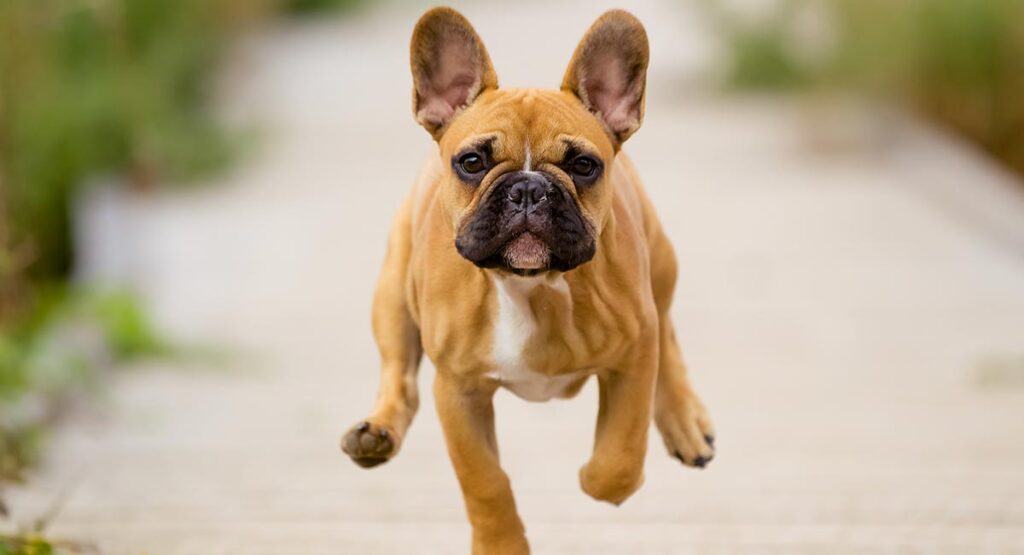 Frenchies all have short coats, but they can come in a range of colors and patterns. Although they never have that truly bright yellow shade, you will find them with tan or fawn coats. Usually with some splashes of white or brown highlights too.
Soft Coated Wheaten Terrier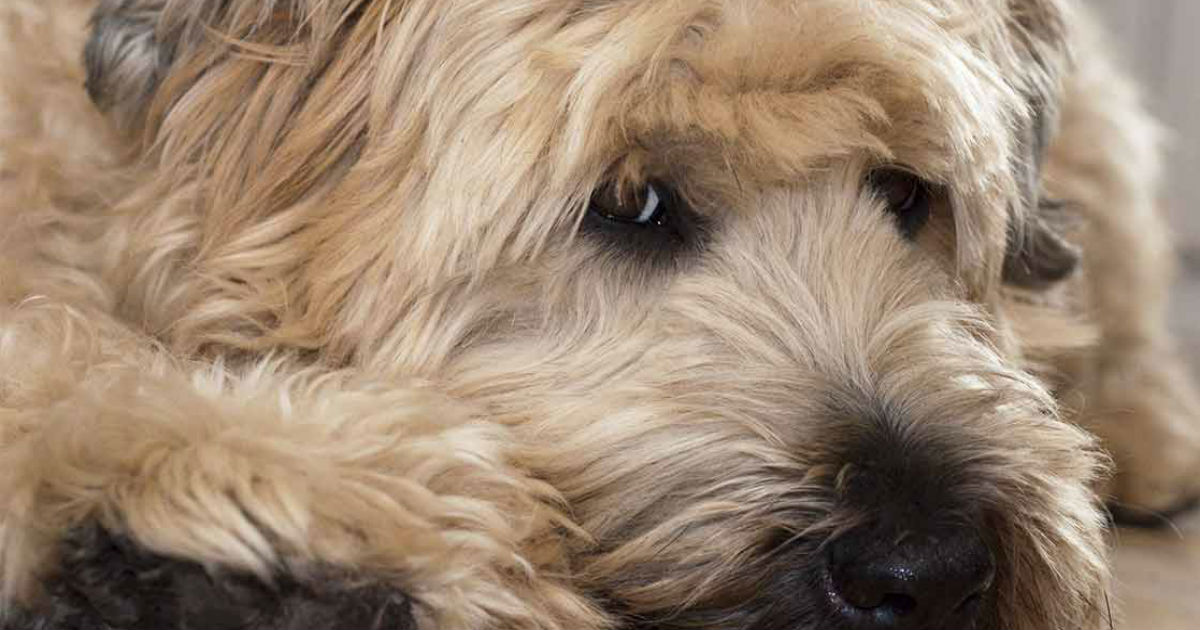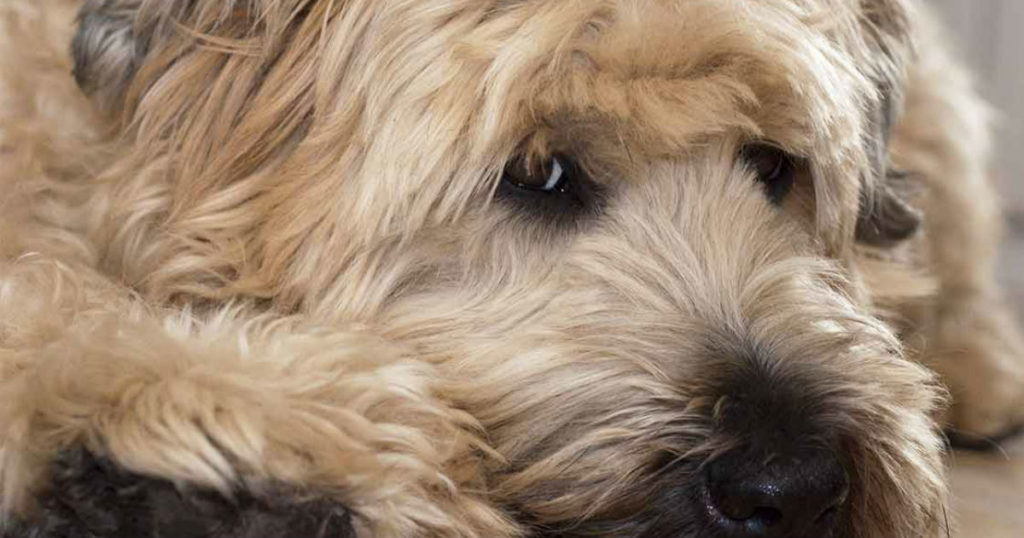 The Soft Coated Wheaten Terrier has a yellow/tan colored coat that falls in a wavy pattern. Its fur is thin and silky.
Wheaten Terriers are energetic, friendly, and loving to their families. But, they need plenty of socialization from a young age to minimise any predator instincts. This breed is best suited to an active family who will have plenty of time to exercise and interact with their dog.
Pug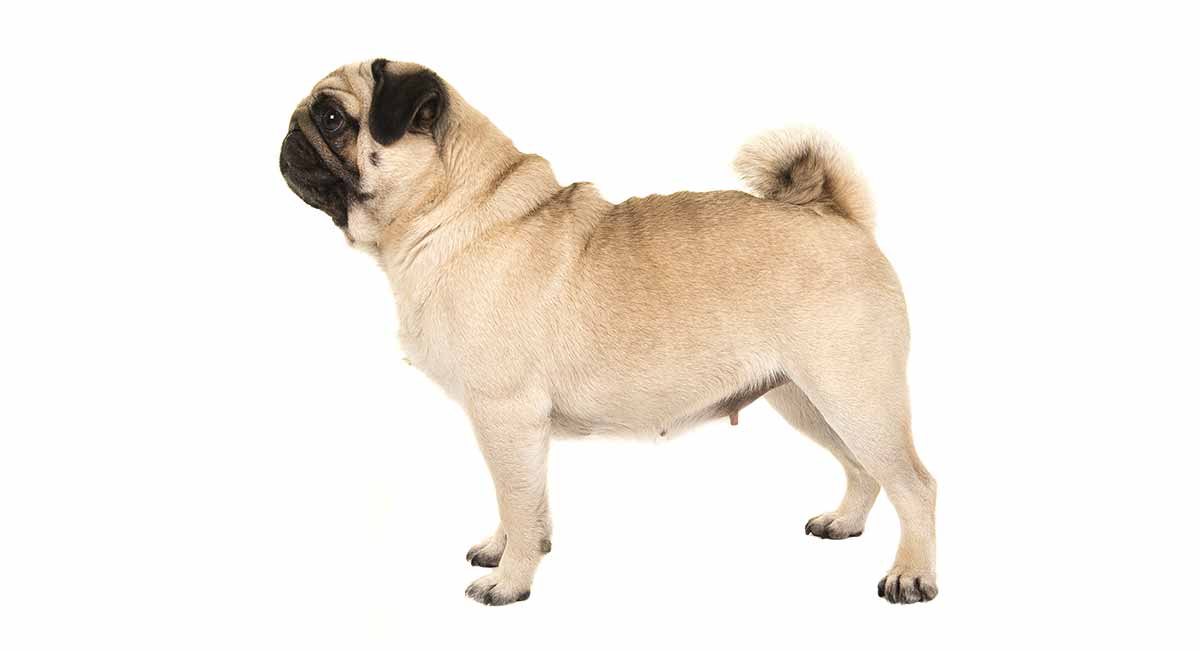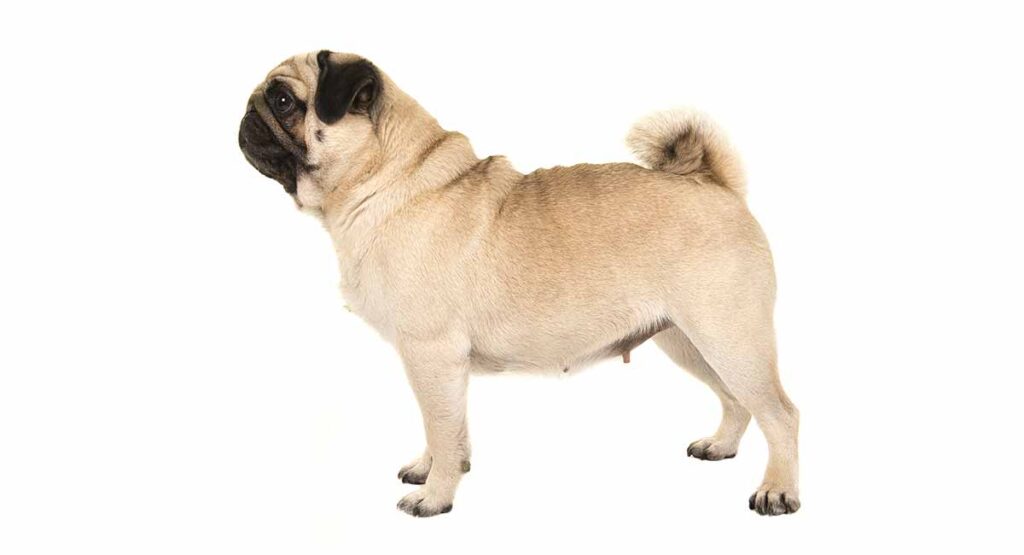 The Pug dog breed is a controversial yellow choice! The most popular colors for this small pup are fawn, or black. Although fawn colored Pugs often have black faces and ears.
This dog has a flat face, which unfortunately causes all sorts of health problems. These include dental issues, eye problems, and breathing difficulties.
Lhasa Apso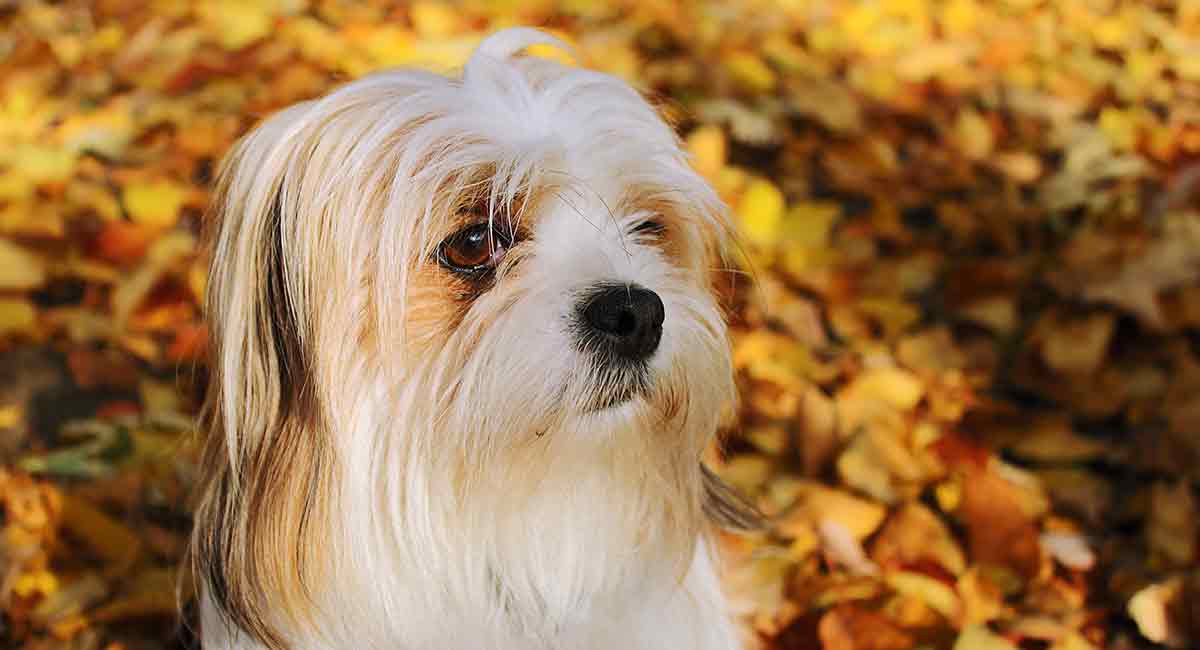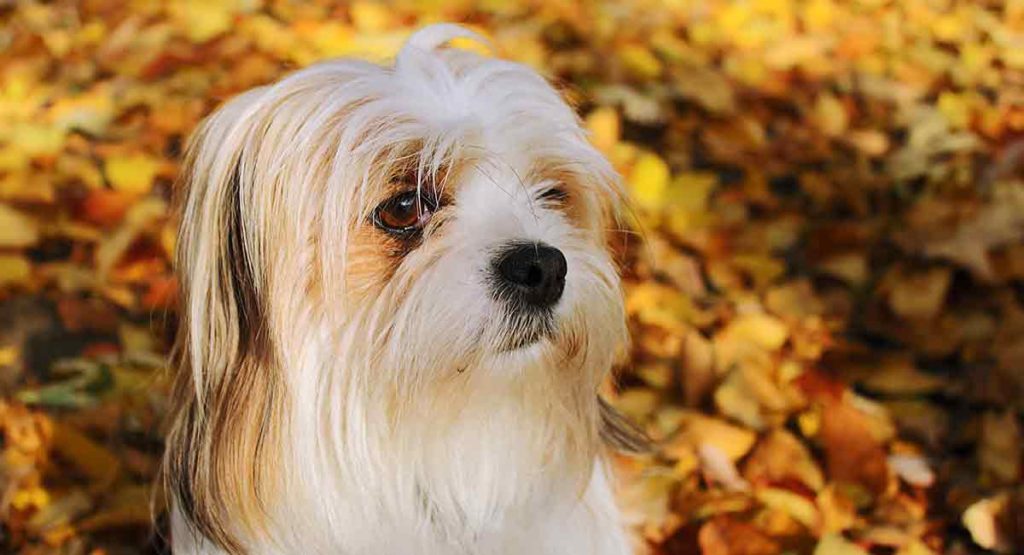 The Lhasa Apso dog breed comes in a variety of colors, including fawn or yellow! This dog has long fur, but that beautiful coat comes with a price!
You will need to put a lot of time into grooming your Lhasa Apso. Even if you decide to trim their fur, you will need to brush it regularly to get rid of any knots and tangles. But, despite all this, the Lhasa Apso is low shedding. This dog is known to be energetic, intelligent, and loyal.
Anatolian Shepherd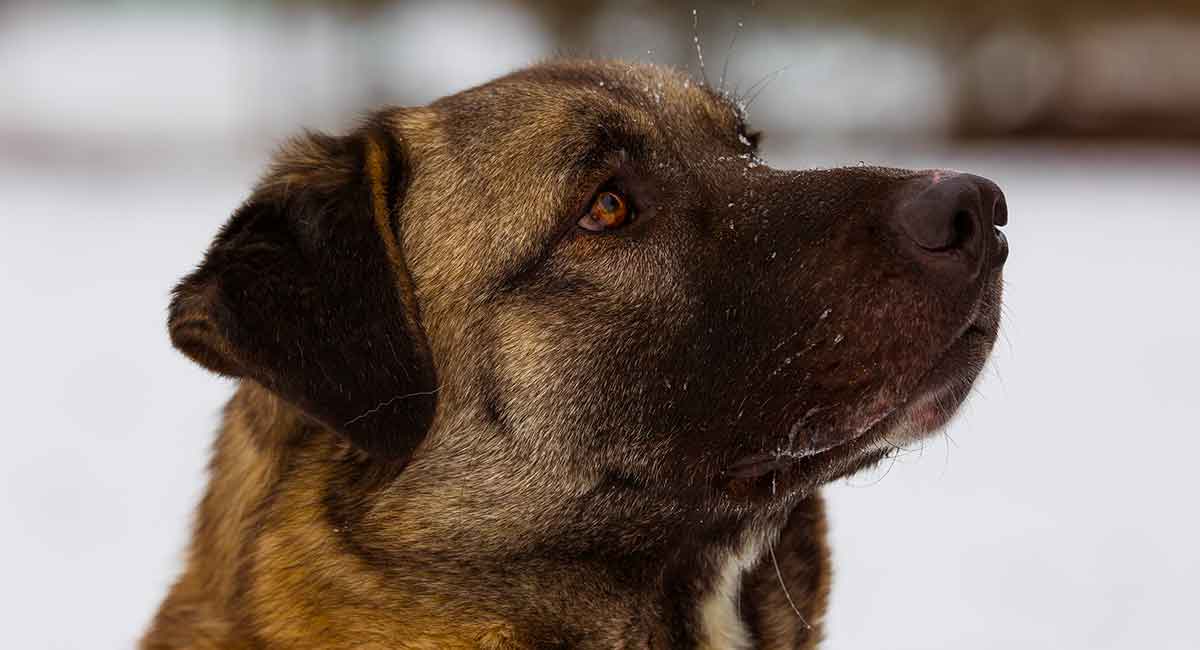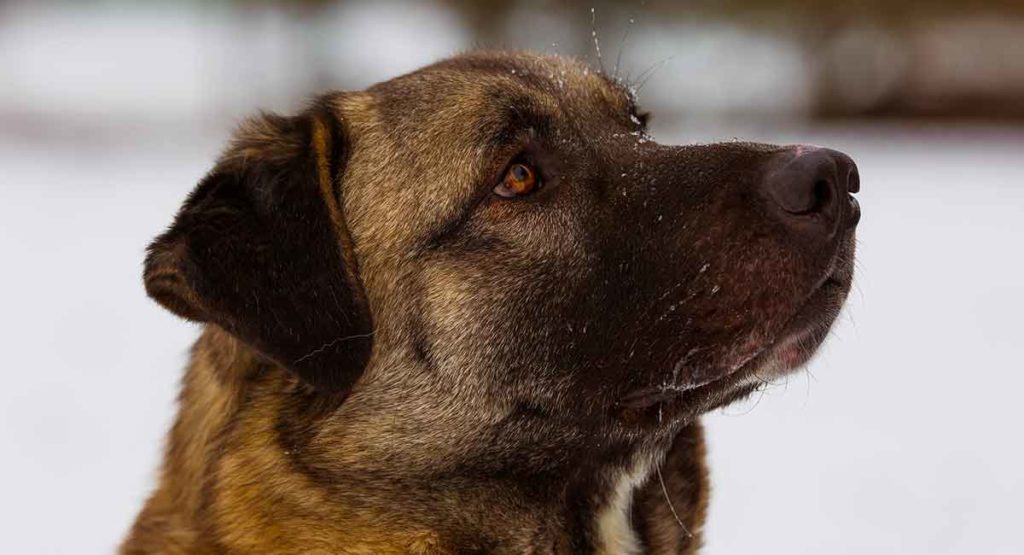 The Anatolian Shepherd is one of the biggest yellow dog breeds on our list! One of the many shades they come in is yellow, with a black face. Anatolian Shepherds are effective guard dogs. They are known for being loyal, gentle, and affectionate with family.
However, this breed can be territorial and show aggression towards strangers and other dogs. Make sure to socialize them from a young age to avoid this.
Cairn Terrier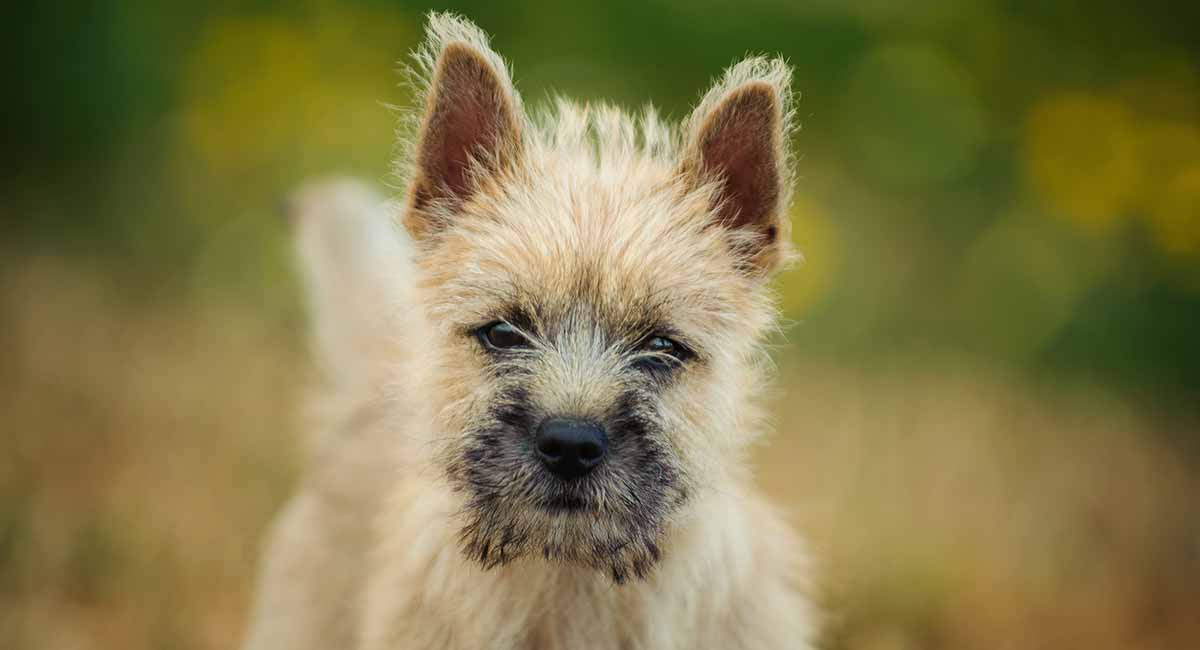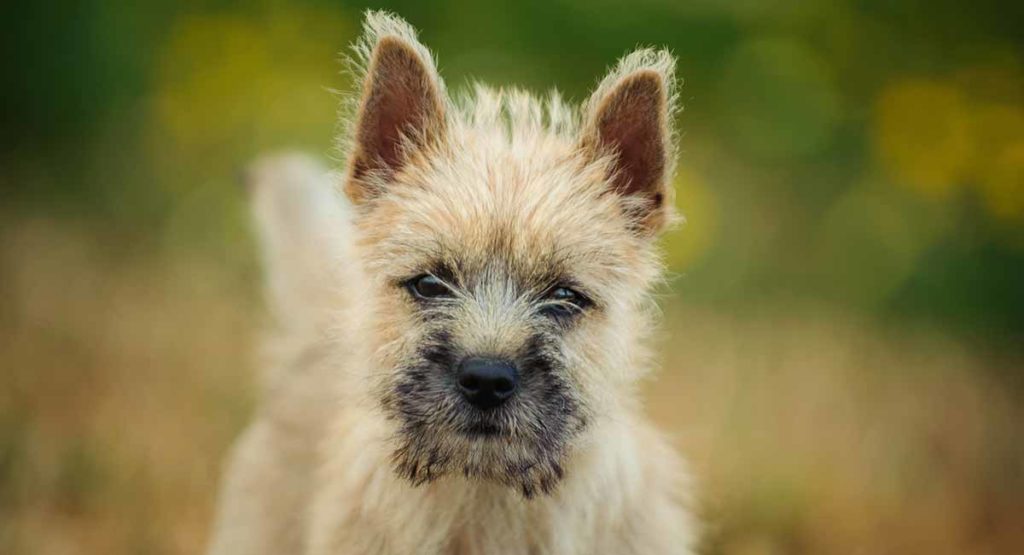 The Cairn Terrier is a Scottish breed that can have a wiry, yellow colored coat. This may be a small breed, but they make up for their little size with their big personalities.
They are cheerful, brave, and energetic.
Afghan Hound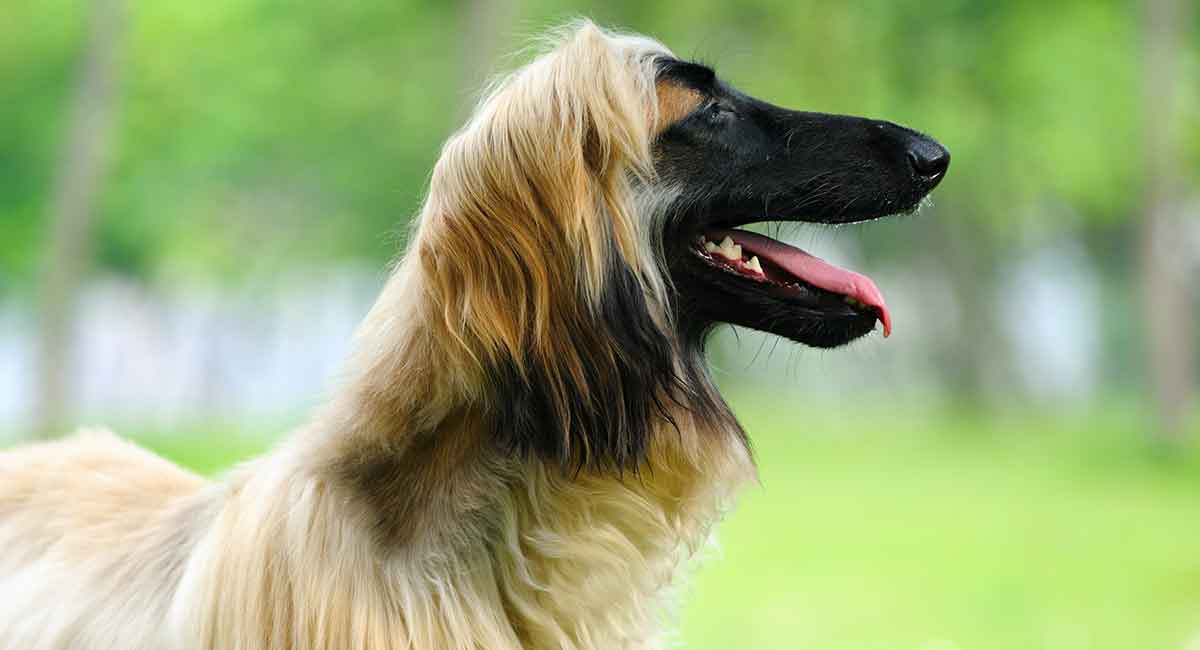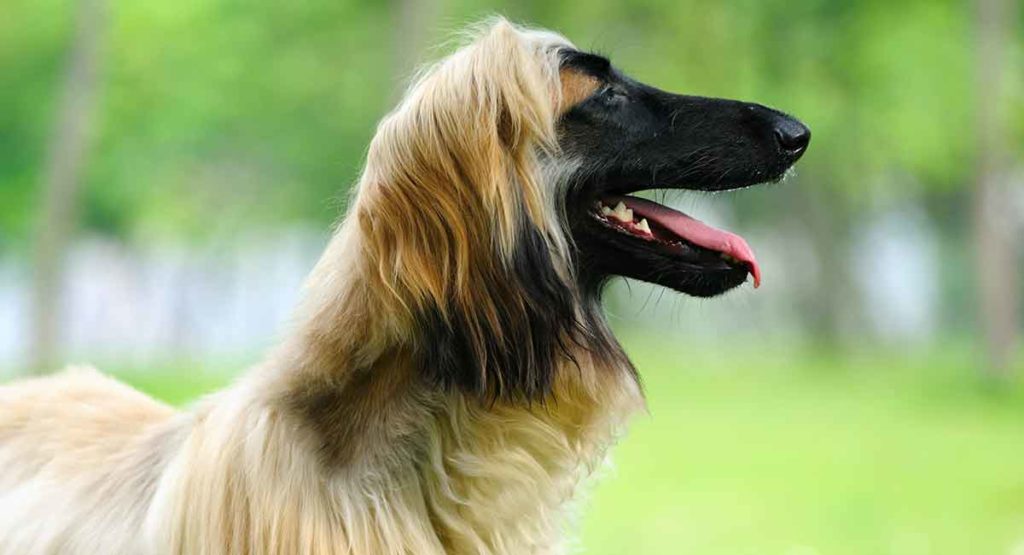 The Afghan Hound is a breed that really turns heads. They have a long silky coat, and ears that look similar to human hair! If you decide to let your Afghan's coat grow long, you will need to make sure you keep on top of grooming each day. Otherwise, tangles and knots will develop.
Afghan Hounds are often aloof, but they can also be quite playful.
Boerboel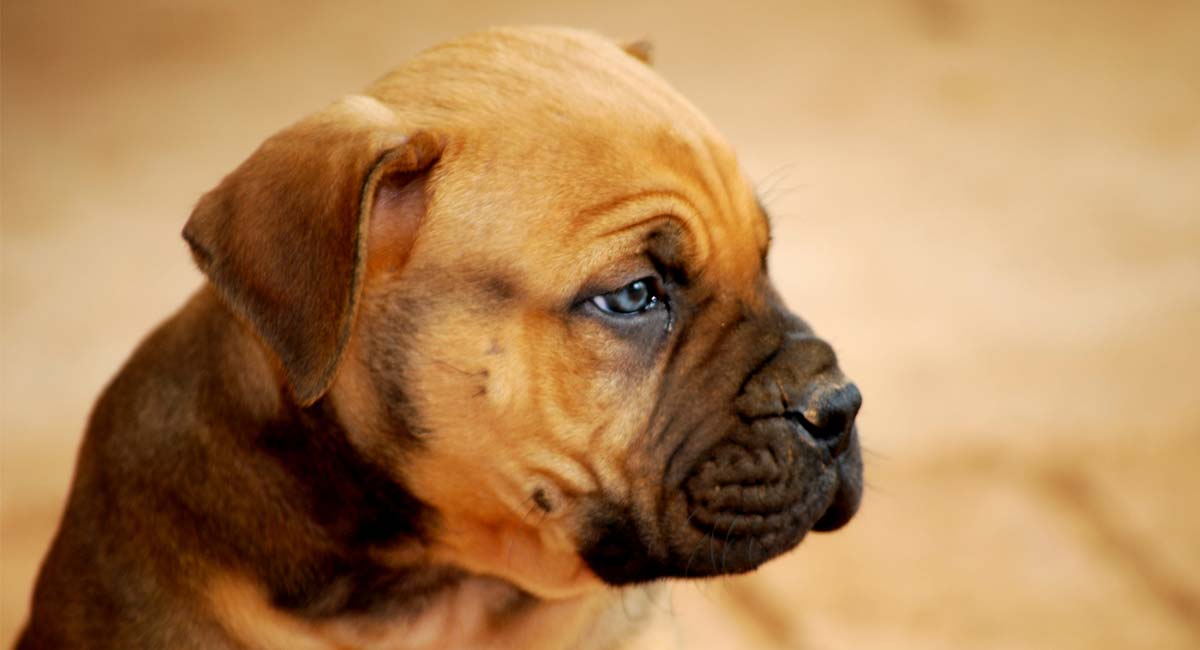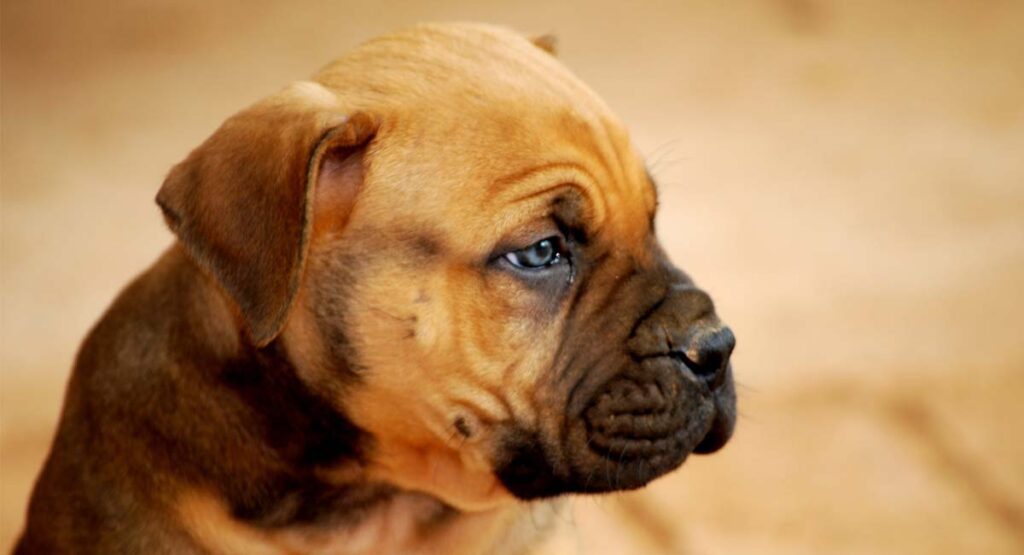 The Boerboel is a large dog breed from South Africa. This dog has a variety of coat colors, including a deep reddish-yellow with a black face. The original purpose of this breed was guarding and protecting livestock. So, there is the potential that a Boerboel will be aggressive to strangers and other animals. Socialize and train them from a young age to avoid this.
Carolina Dog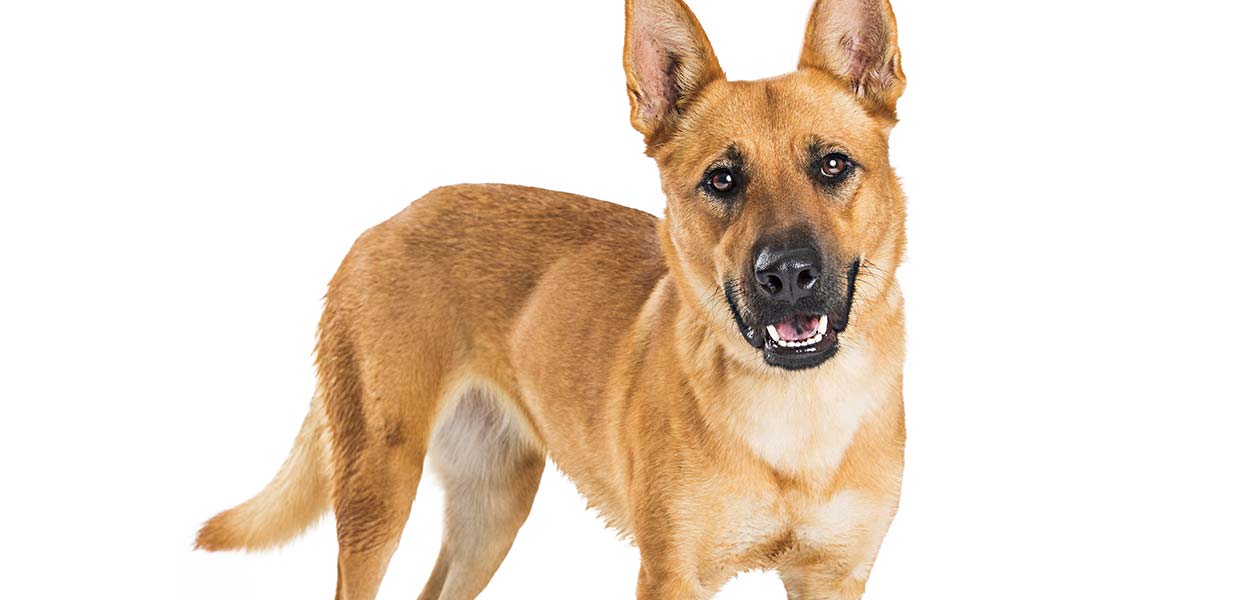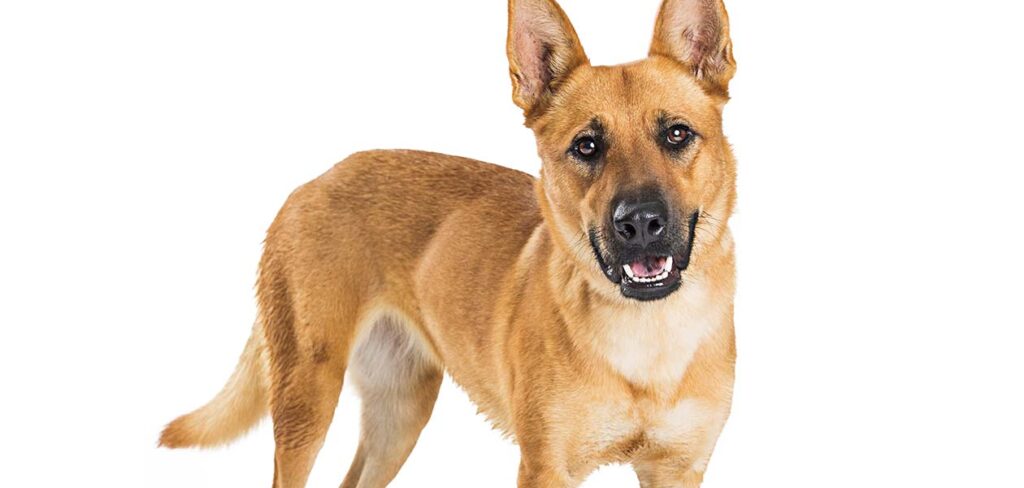 This dog is loyal and independent but very loving with their family. They can be reserved and wary towards strangers, so socialization is very important. The Carolina Dog is low maintenance when it comes to grooming, as they have a short, smooth coat. But, they do need daily exercise. They are a great choice if you are looking for a dog that you can take hiking or swimming with you.
Chihuahua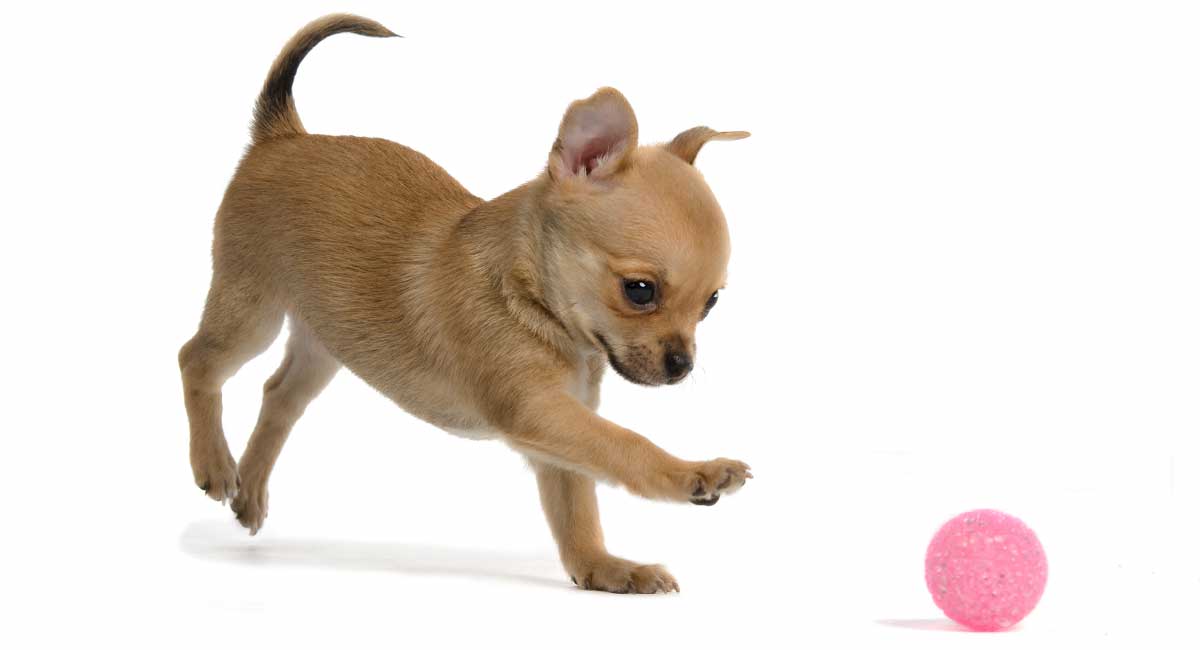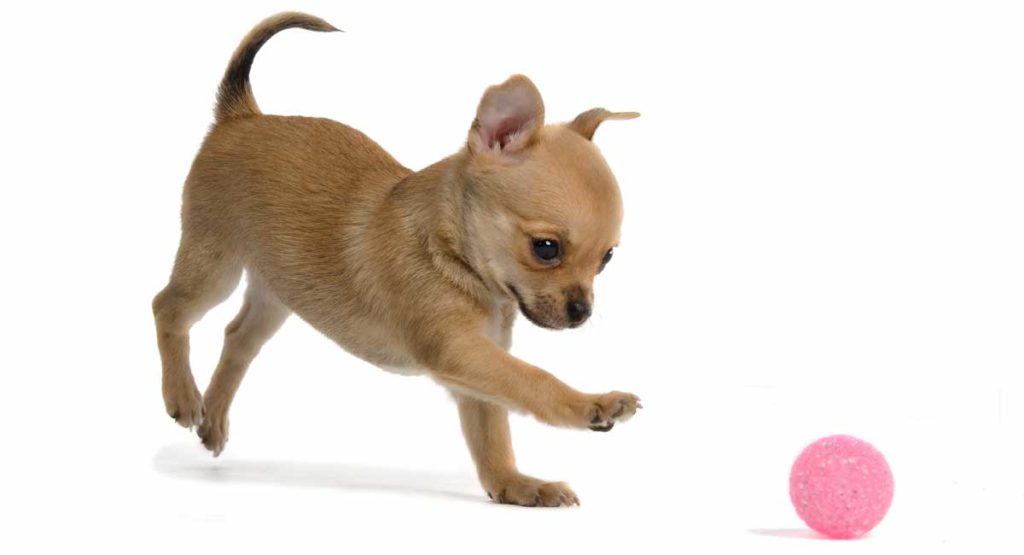 The Chihuahua is the smallest yellow dog breed on our list, growing up to 15 inches tall and weighing only 3 to 6 pounds as an adult!
Black Mouth Cur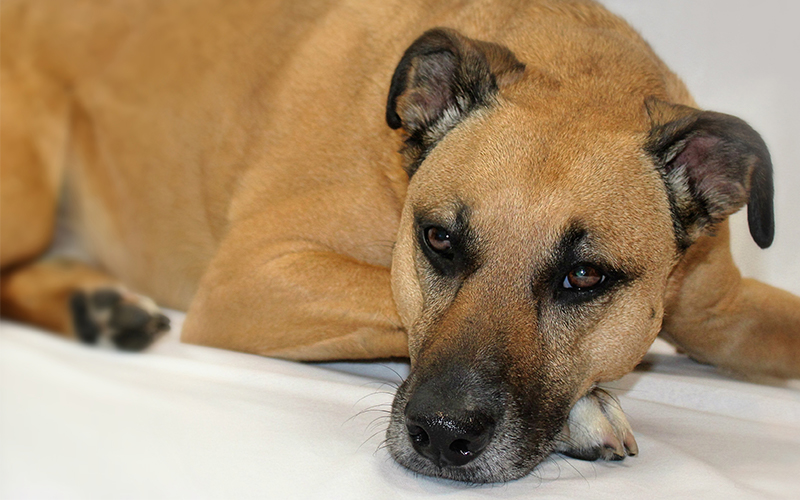 The Black Mouth Cur comes in various shades, including yellow with a black mouth. This working dog breed is known for being loyal, affectionate, and full of energy.
Pembroke Welsh Corgi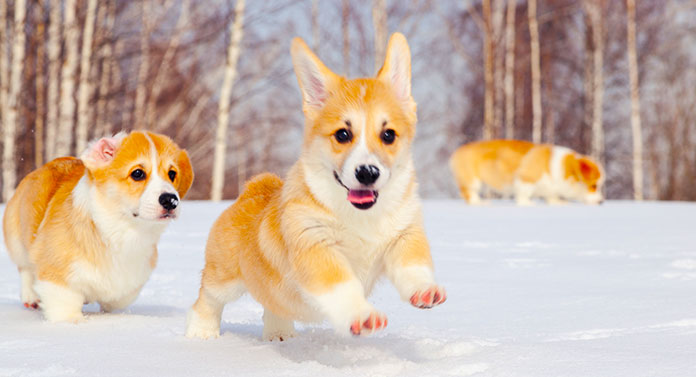 The Pembroke Welsh Corgi are intelligent, curious, and brave dogs. Their original purpose was herding, so they may show this habit when you bring them home. Make sure you train and socialize them from a young age to ensure you are getting the best temperament.
Great Dane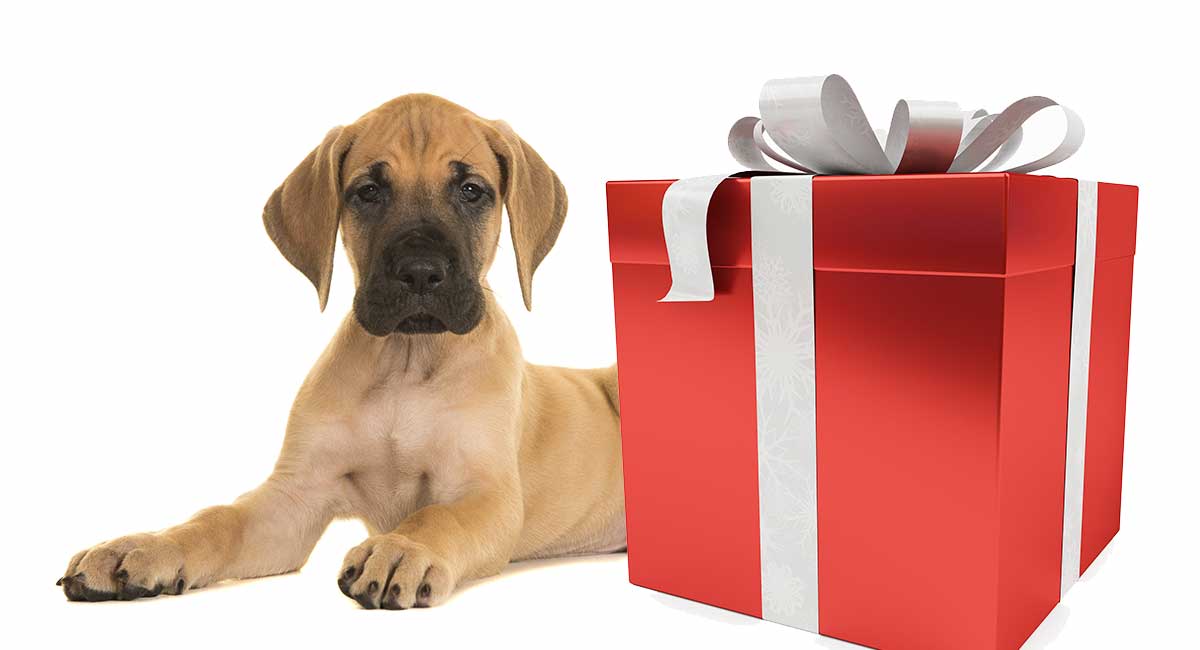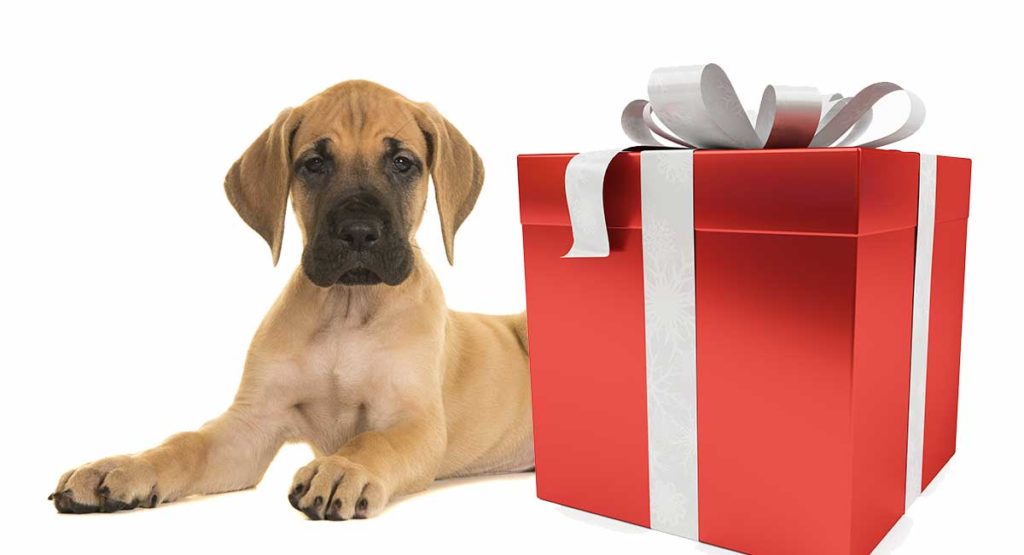 Great Danes are calm, gentle, and affectionate dogs, so their personality suits families with kids really well. However, Great Danes can sometimes forget how big they are!
Shar Pei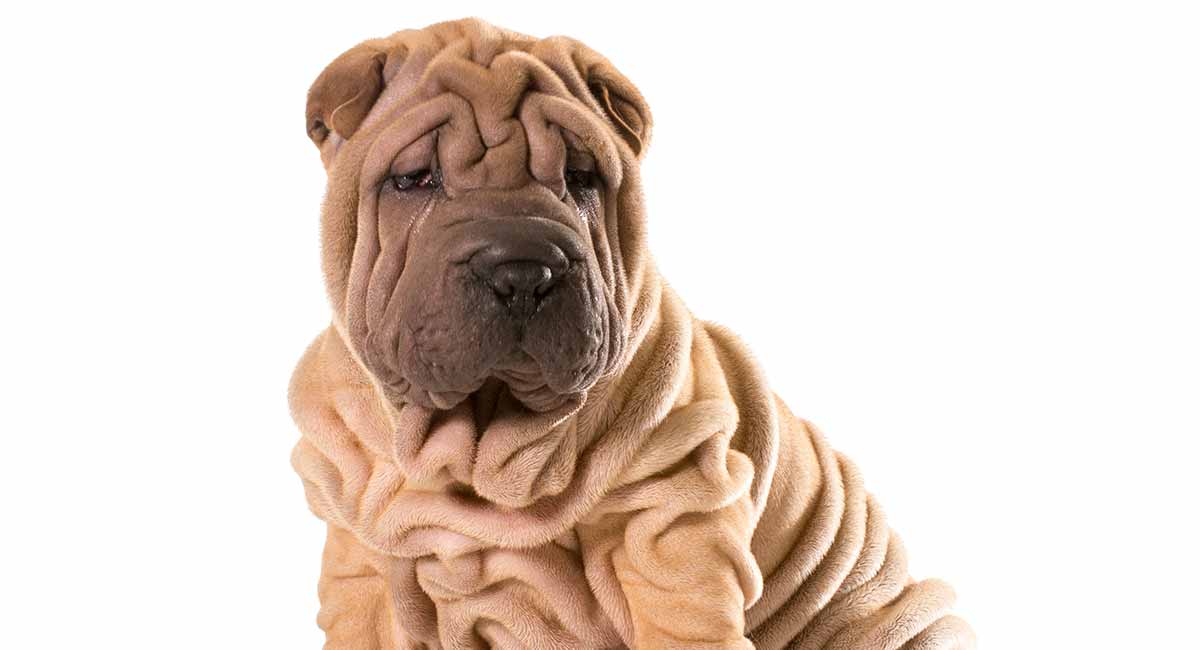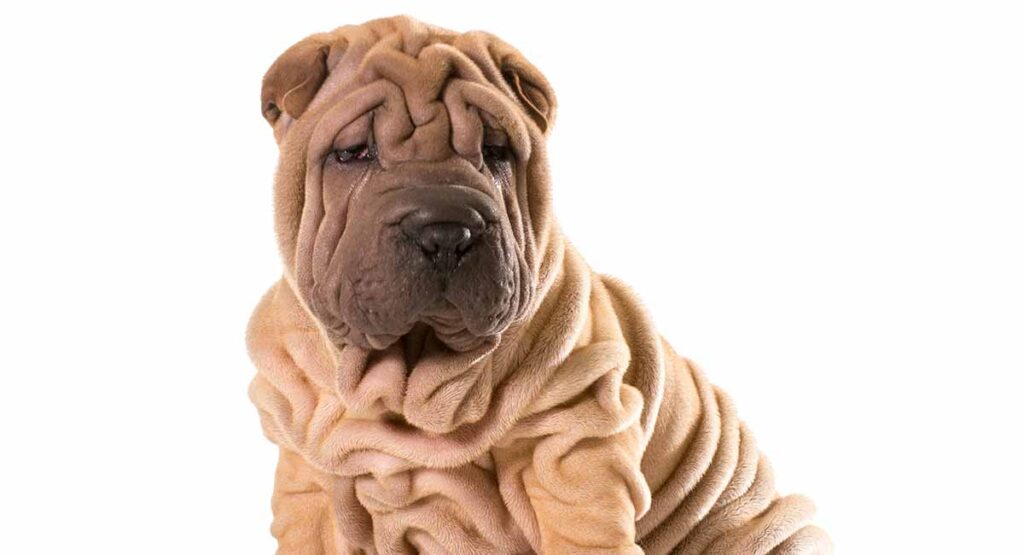 The Shar Pei is a medium-sized breed with distinctive wrinkled skin. This coat means the Shar Pei has a lot of specific grooming needs. Neglecting this can result in sores, irritation, and mold growing between his skin folds.