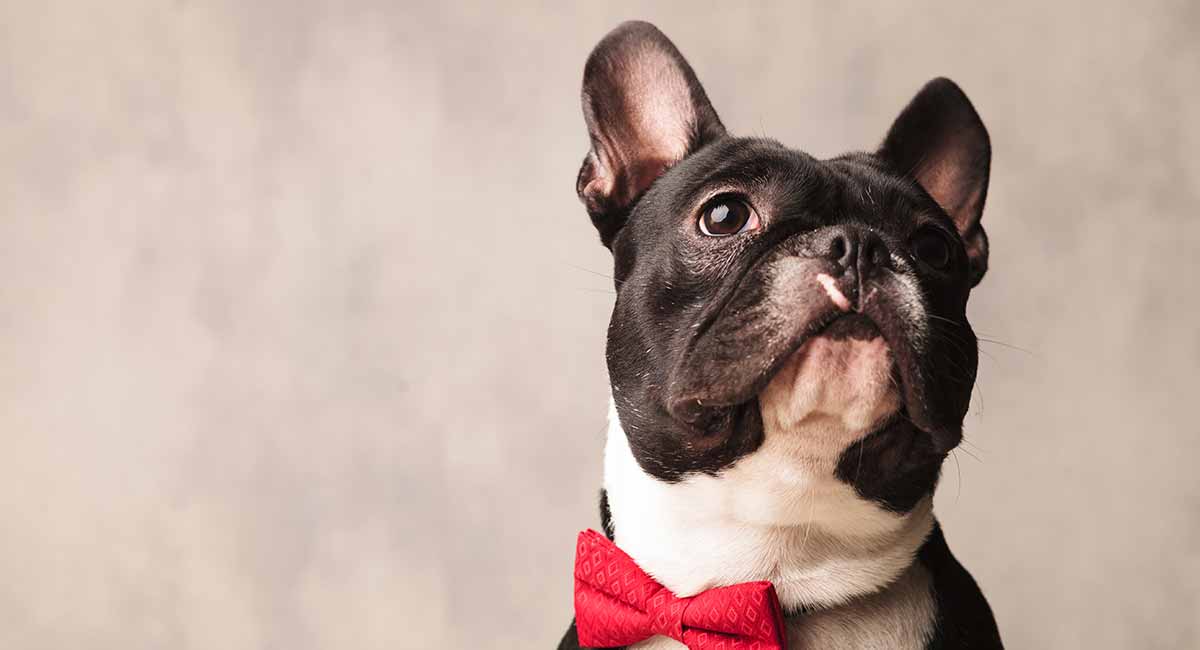 How long do Boston Terriers live? A casual internet search will tell you Boston Terriers live well into their teens, but sadly this just isn't correct. According to scientific studies the reality is that the average Boston Terrier life expectancy is 10.92 years. For a small breed of dog, this isn't a very long time. They have some major potential health issues including being flat faced and having trouble giving birth, but they also share common doggy problems like weight gain, parasites and whether they are immunized that can play a part too. Today we'll look at the factors that contribute to their short lifespan, and what we can do to help them live longer, happier and healthier lives. 
Contents
How Long Do Boston Terriers Live Compared With Other Breeds?
Thanks to modern digitalized medical records, we know a lot about how long dogs live. Statistics tell us that across the whole dog population, their average age (when considering death from natural causes) is 12years 8 months. This slips down to 11 year 1 month, if trauma deaths are also included in the stats.
Which means, whichever way you look at it, Boston Terrier life expectancy lags behind the rest at just 10 years and a bit. Amongst those other fur-friends, the biggest cause of natural death in British breeds was cancer (16%) followed by heart disease (8%). So how does the Boston Terrier measure up?
A survey into Boston Terrier health gave slightly different results compared to the rest of the doggy population. For Boston Terriers heart problems (at 19%) caused more deaths than cancer (16%). But did you spot how cardiac disease kills twice the percentage of Boston Terriers than in other dog breeds?
How Long Do Boston Terriers Live If They're Healthy?
Oh but here's a thought. In an average life expectancy is just that. Some dogs die a lot younger, and other live to a ripe old age. Once cause of death in younger dogs was down to problems giving birth. So one way to beat the odds is simply getting your female dog spayed rather than letting her have pups.
But there's also good news. In this survey the longest living Boston Terrier reached 15 years. Yeah! After all, statistics are just averages and some dogs defy the odds to live a good long time. Here's how to tip the stats in favor of your dog.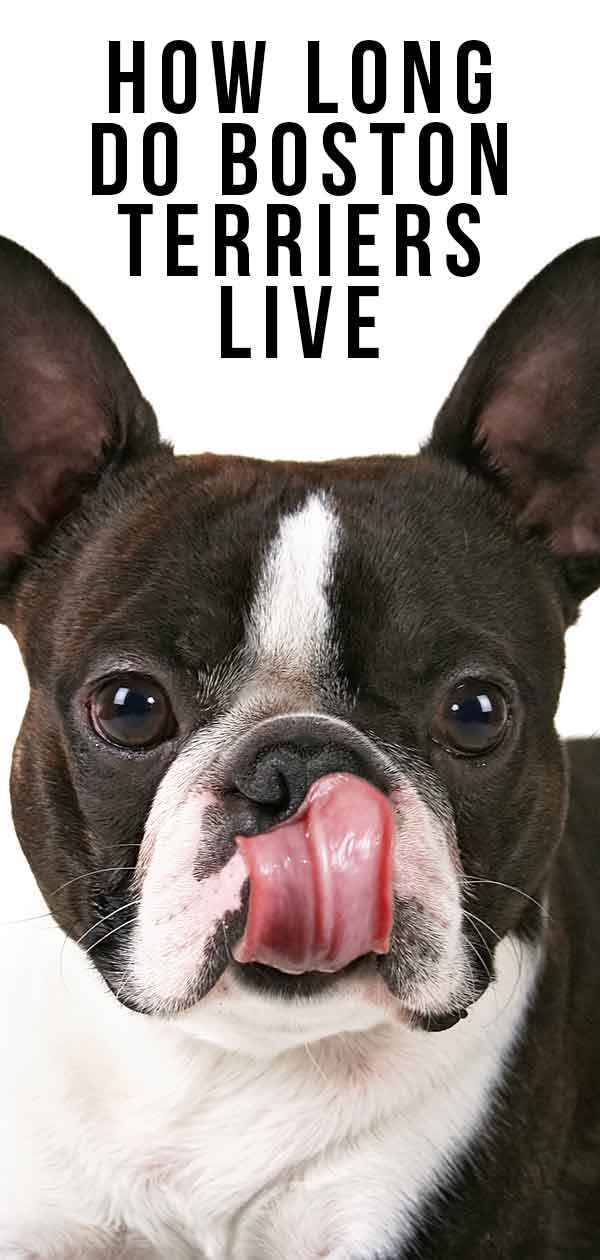 Increasing Boston Terrier Life Expectancy
How long do Boston Terriers live? Well, how you care for a dog makes a material difference to their health and has a positive impact on Boston Terrier lifespan.
1. Watch their Waistline
Slim dogs live longer. It's official.
A study paired up puppies into two groups. Each puppy was treated exactly the same, apart from one thing – the amount of food they ate. Long story short, the puppies in the 'lean' cohort went on to live 2 – 3 years longer, than pups in the 'chubby' group.
The simple lesson being that keeping a Boston Terrier trim and slim could help them defy the odds.
2. Deworming and Parasite Control
Some parasites, such as fleas, are an icky nuisance. But others, such as ticks and heartworm, have the potential to kill their host.
Regular deworming and proper parasite control can make a material difference to Boston Terrier lifespan. Take the correct preventative steps means dodging the bullet of some dangerous infectious diseases.
3. Vaccination
Preventative healthcare in the form of vaccination can be life-saving. Diseases such as parvovirus are devastating; whilst Leptospirosis doesn't just kill dogs…it can infect people too.
4. Desex Female Dogs
Take a broad look at life and the group of dogs that live the longest are neutered females. Spaying early protects them against mammary cancer, and eliminates the risk of life-threatening womb infections.
If you're serious about extending Boston Terrier life expectancy then get the girls neutered.
5. Choose your Puppy Carefully
Boston Terriers are prone to several hereditary health problems. Lay the foundations of a long Boston Terrier lifespan by sourcing a puppy carefully.
Choose a breeder who screens the parent dogs for hereditary health problems, and only chooses strong, healthy dogs to breed from.
Health Problems Affecting Boston Terrier Lifespan
What are the issues affecting Boston Terrier life expectancy? Let's take a look.
Heart Disease
Most commonly this heart disease due to stiff valves. Symptoms tend to develop after four years of age. To protect the dog's health, once the vet detects a murmur, a heart scan may be advised. Starting medication at a certain stage before the heart fails can extend life by years.
Disc Disease
Boston Terriers are prone to disc disease. This causes back pain and sometimes paralysis. Surgery can be life-saving, but is costly, so pet insurance is a good idea.
Epilepsy
Seizures can develop in young dogs. Medication can control the symptoms, but may need to be lifelong.
Dystocia
Boston Terriers have relatively large skulls compared to the size of the female pelvis. This means pups have a greater than average chance of getting stuck during the birthing process. Prompt surgery can again be lifesaving, for both mother and pup.
Brachycephalic Syndrome
That adorable face comes at the price of a fore-shortened nose. This makes for breathing problems due to a long soft-palate, overly long tongue and other anatomical quirks.
Eye Problems
Those large eyes are vulnerable to damage resulting in corneal ulcers. Also, they can suffer from hereditary cataracts which may form as a distressingly young age.
Hypothyroidism
Underactive thyroid glands make an affected dog prone to weight gain, poor skin, and reduced ability to fight infection.
Luxating Patellar
Also known as wobbly kneecaps, in severe cases this causes marked lameness and affects quality of life.
Brachycephalic Boston Terriers and Quantity vs Quality of Life
Boston Terriers' flat faced features and compact bodies have played a huge role in their rise in popularity. However, those same features pose a myriad of health risks for these little dogs.
Among these are Brachycephalic Airway Syndrome and Brachycephalic Ocular Syndrome. At the other end of the dog, their screwtails are often linked to hemivertebrae and spinal disorders.
In these ways, Boston's outwardly sweet appearance can represent painful and expensive to treat health problems.
These relate to Boston Terrier lifespan in several ways:
Firstly, dogs with Brachycephalic Airway Syndrome are more prone to sudden, premature death. Dogs rely on panting to cool down and maintain a safe core body temperature – when this ability is compromised, dogs can die suddenly during exercise or hot weather.
Secondly, dogs who need surgery to correct debilitating problems in their shape face the inherent risk of dying during surgery.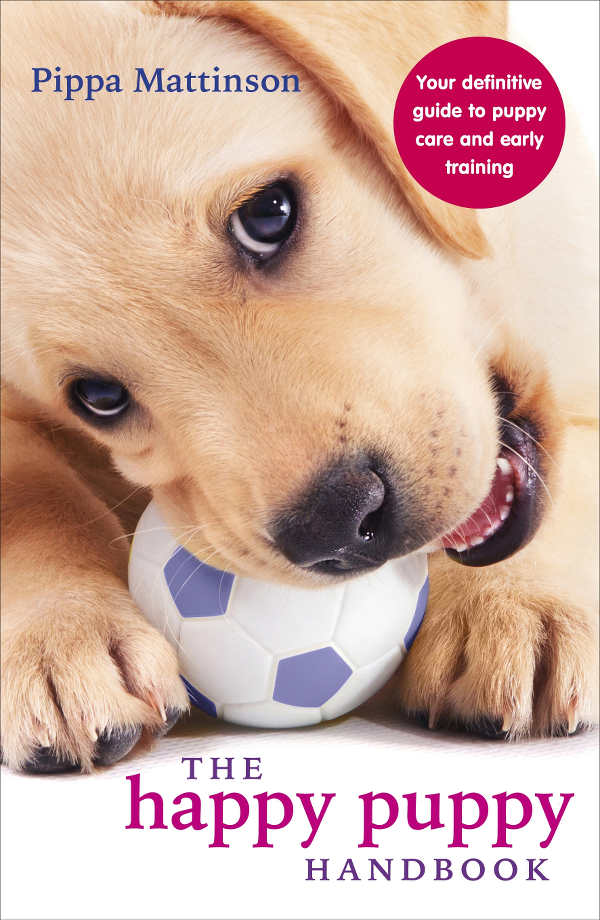 And thirdly, even a dog who doesn't need surgery, but who can't exercise properly, go outdoors in summer, or eat from his bowl without scratching his corneas, doesn't have much quality of life at all, even if he lives to be 15.
Responsible Boston Terrier Breeding
Bumping up the average Boston Terrier life expectancy takes a multi-faceted approach. At the moment, health screening tests in the Boston Terrier are mostly those affecting the eyes.
There are optional programs in place offering genetic screening against a tendency to juvenile cataracts. If breeders screened all their animals ahead of breeding it would quickly eradicate this problem.
In addition, when buying a pup, ask questions about how long the family-line live and their average life expectancy. Then probe deeper, and ask what the dogs died of. If heart disease features in their story, then consider the implications for future generations.
Is this a risk you want to take with a new pup?
How Long Do Boston Terriers Live?
Finally, on a philosophical point, a debate is needed about how looks affect life expectancy. Is there an argument for the Boston Terrier breed having a slightly longer nose and a less rounded head?
This would enable mothers to give birth more easily and the adults to have fewer breathing problems. Food for thought if we're serious about extending the average Boston Terrier life expectancy.
Learn More About Boston Terriers
Boston Terrier puppy food