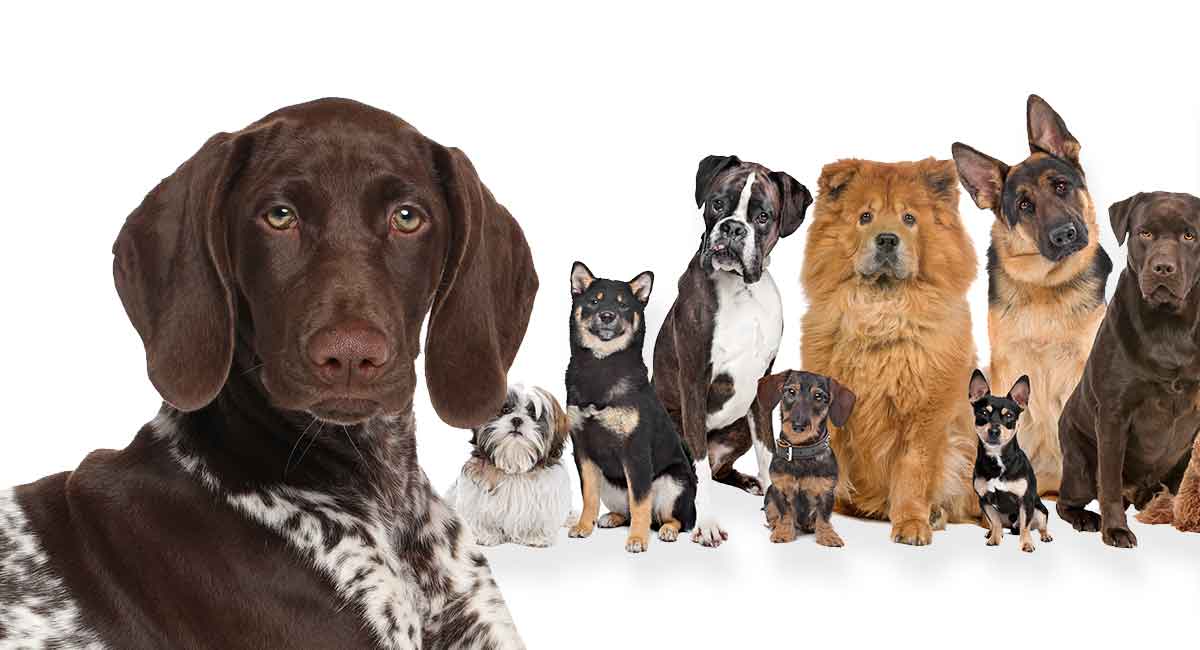 In this article, we take a look at some of the most popular Pointer mixes that you can choose from.
We hope the information in this guide will help you select the best Pointer mix for you and your family.
The Pointer
Today, when people talk about Pointers, they usually mean English Pointers or German Shorthaired Pointers.
The English Pointer came first and contributed to the foundation of the German Shorthaired Pointer breed.
Both dogs are all-purpose pointing, retrieving, and hunting breedsso are categorized in the gundog group.
Common Traits of Pointer Mixes
Pointers are athletic and lean, built for stamina. As working dogs, pointers need lots of exercise. Theyare quite large dogs, growing to around 25 inches tall and weighing up to 60 pounds.
As breeds, they are intelligent, trainable, and very loyal, especially to their primary carers.Pointers are pretty relaxed and tend to come across as aloof, but pups are fun-loving and enthusiastic.
Pointers are comfortable with children, but they won't tolerate noisy, clumsy, and boisterous youngsters. However, provided that you have lots of time for exercise, socialization, and positive training, a Pointer can make a great family pet.
Pointer mixes are best in a home where they have company for most of the day, as they can become barky and destructive if left alone for long periods.
Despite having a short coat, the breed does shed heavily pretty much all year round sog et ready to spend time grooming your pup if he inherits a Pointer's coat!
Common Health Problems in Pointers
Pointers are generally very robust and healthy dogs, but you should be aware of a few common health problems that can afflict the breed. Remember that Pointer mixes will inherit traits from both parents, including health issues.
Pointers usually live for between 10 and 15 years.
Pointer Mixes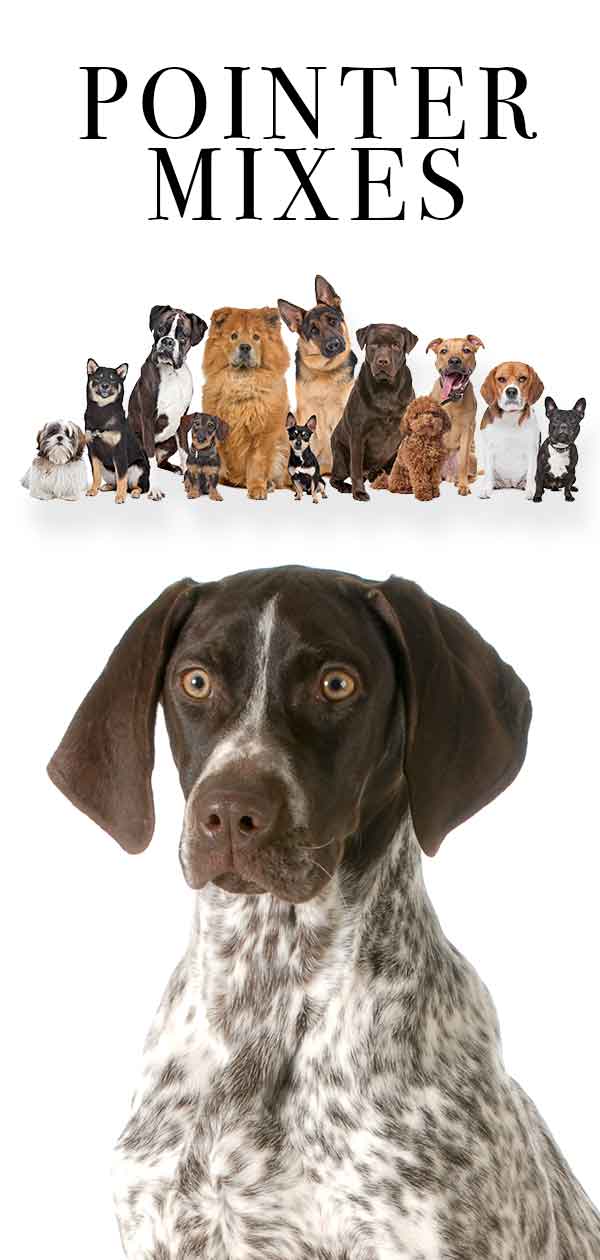 Two pure-bred dogs are crossed to create designer or mixed breed dogs. Breeders hope to combine the best assets of each to produce the perfect family pet.
So, your puppy might not turn out to be just like a pure Pointer. That's why it's essential that you loveboth breeds used to create the cross-breed.
Be sure to do lots of research so that you know what to expect from the Pointer mix you're thinking of buying.
The Pointer/Border Collie Mix
As you've probably guessed, the Pointer/Border Collie mix is a cross between a Pointer and a Border Collie!
Both breeds dogs are bred to work so the pups will have plenty of energy and need lots of exercise.
In addition, these breeds are trainable and love having a job to do.
That makes the Pointer/Border collie mix the perfect companion if you enjoy activities such as dog agility and field sports.
The Labrador/Pointer Mix
The Labrador/Pointer mix is a cross between a Labrador Retriever and a Pointer. This mix is a sweet-tempered, intelligent, loyal breed that makes a great family pet.
However, these pups are not couch potatoes!
Both breeds are athletic working dogs that require lots of exercise and play to keep them happy. Additionally, this mix is extremely easy to train and thrive on having work to do.
These are large dogs, growing to around 23 inches at the shoulder and weighing between 50 and 85 pounds. So, you need to live in a large house with plenty of outside space.
The Boxer/Pointer Mix
ABoxer/Pointer cross isn't especially common, but you may come across one in a rescue center.
This crossbreed is large and energetic, sometimes bordering on hyper! That means you'll need a home with plenty of space inside and out to keep this pup happy.
The Boxer Pointer mix is suited to an outdoor household that engages in family walks or frequent visits to the countryside and beach. These pups are trainable but note that they can be willful and will go their own way if not socialized and educated from an early age.
The Boingle
The intriguingly named Boingle is a cross between a Pointer and aBeagle.
The Boingle is a medium-sized dog with a sweet and playful personality. These pups love being around people, including kids.
The Boingle's coat is usually short, but they do tend to shed moderately all year round.
They are energetic dogs that love to play and are easy to train and enjoy learning new things, including tricks!
Set aside plenty of time to groom and exercise your Boingle if you choose this cross breed as your new four-legged friend.
The Pudelpointer
ThePudelpointer is a cross between a Pointer and a Poodle andrecognized as a breed by the AKC.
These pups originated in Germany. They are genetically sound and healthy, although the breed can be prone to hip dysplasia, so you must make sure that your puppy and his/her parents have been successfully hip scored by a qualified vet.
The Pudelpointer's coat ranges from smooth and short, wire-haired, or rough and comes in colors ranging from light brown to jet black. Some have small white markings. These pups are seasonal shedders and require regular, weekly grooming with an occasional bath to keep them looking good.
The Pudelpointer is a hunting breed and as such needs lots of regular exercise. Pups enjoy playing in a fenced backyard or walking several times a day. They are also very trainable and happy to learn tricks!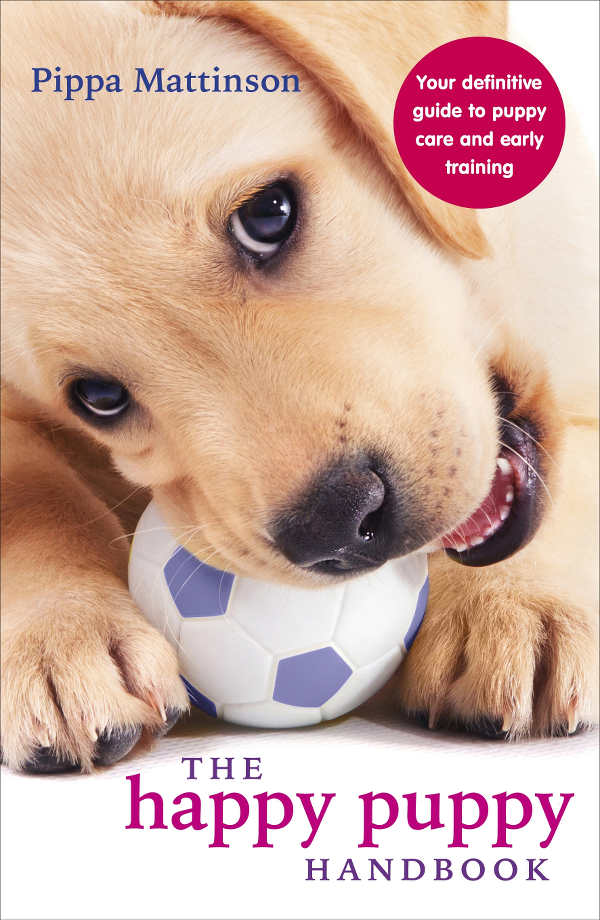 In addition, Pudelpointers love water. Activities that can be a brilliant way of providing exercise for your dog include sports such as agility, rally, and obedience.
Is a Pointer Mix Right for Me?
So, is a Pointer mix the right choice of canine companion for your family?
If you have small children who are likely to want to mess about with your dog, a Pointer mix is probably not the best choice.
Also, Pointer mixes are usually lively, medium to large dogs that need plenty of space. For that reason, if you live in a small apartment or a house without any outdoor space, a Pointer mix may not be suitable.
You will need lots of spare time to devote to exercising, training, and grooming your dog. In addition, a Pointer mix will be happier if you are at home most of the day, as they can suffer separation anxiety.
Do you have a Pointer mix? If you do, why not tell us all about him or her! Share your story with us in the comments section below.
References and Resources
Buzhardt, L., DVM, "Designer Dog Breeds," VCA Animal Hospital, 2016
Adams, J., et al., "Genetics of Dog Breeding," Scitable by Nature, 2008
Blue Cross, "Bloat in Dogs"