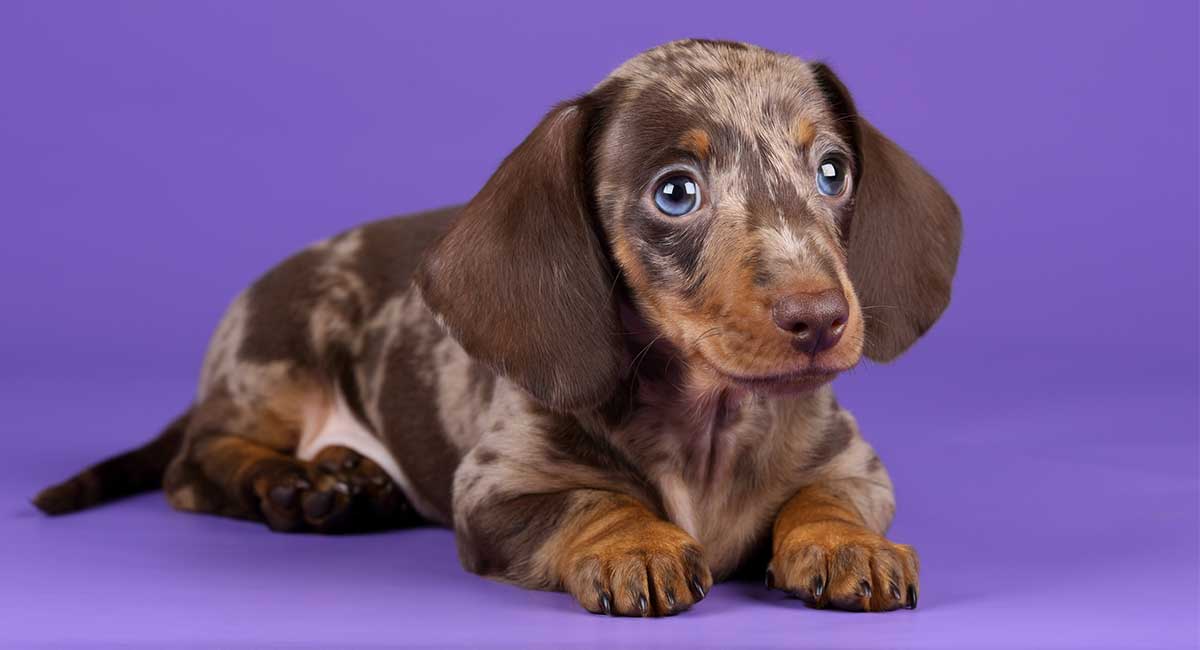 Welcome to the complete guide to the dapple Dachshund.
They're still a Dachshund, but with a dappling pattern.
With their long, low silhouette and spunky, vivacious personality, the Dachshund is one of dogdom's most iconic breeds.
Dachshunds come in two sizes: standard and miniature.
They're also available in three coat types: smooth, wirehaired, and longhaired.
All Dachshunds have only one color.
A pattern in another color, like the dapple, can be superimposed over the base hue.
The dapple design can vary from a huge smattering of splashes to one single spot.
Even dapple Dachshund puppies from the same litter can look entirely different.
In this guide we'll look at the pros and cons of having an adorable dapple Dachshund in your life.
How Do You Get a Dapple Dachshund?
In order to get dapple Dachshund puppies, one parent must have the dapple pattern.
This pattern is caused by the merle gene.
A dog who has even one barely detectable dapple spot is a dapple.
They should be registered as such, because they will produce dapple puppies who might have more splashed and spots.
What's a Double Dapple Dachshund?
When both parents are dappled, each will pass on the dapple, or merle gene, to create double dapple Dachshund puppies.
In addition to having even more intricate kaleidoscopic color patches, double dapples usually have large areas of white on their bodies.
If dappling appears on the face, the eyes might be an icy shade of blue.
These characteristics can be quite striking, and some breeders will try to create double dapple puppies for their uniqueness.
Unfortunately, double dappling is associated with serious ear and eye problems, which we'll look into shortly.
Height and Weight of the Dapple Dachshund
The standard dapple Dachshund will stand from 8 to 9 inches and weigh between 16 and 32 pounds.
The miniature version is considerably smaller, measuring just 5 to 6 inches and weighing under 11 pounds.
Coat and Grooming of the Dapple Dachshund
The smooth or short haired dapple Dachshund is the most popular variety.
Their shining coat won't shed much and requires only a quick brush once a week.
Long haired dapple Dachshunds require daily brushing to prevent matting.
The short coarse outer coat of the wire haired variety needs to be brushed several times a week with a bristle brush.
Plucking or stripping a few times a year to get rid of dead hairs is a good idea for the wire haired dapple Dachshund.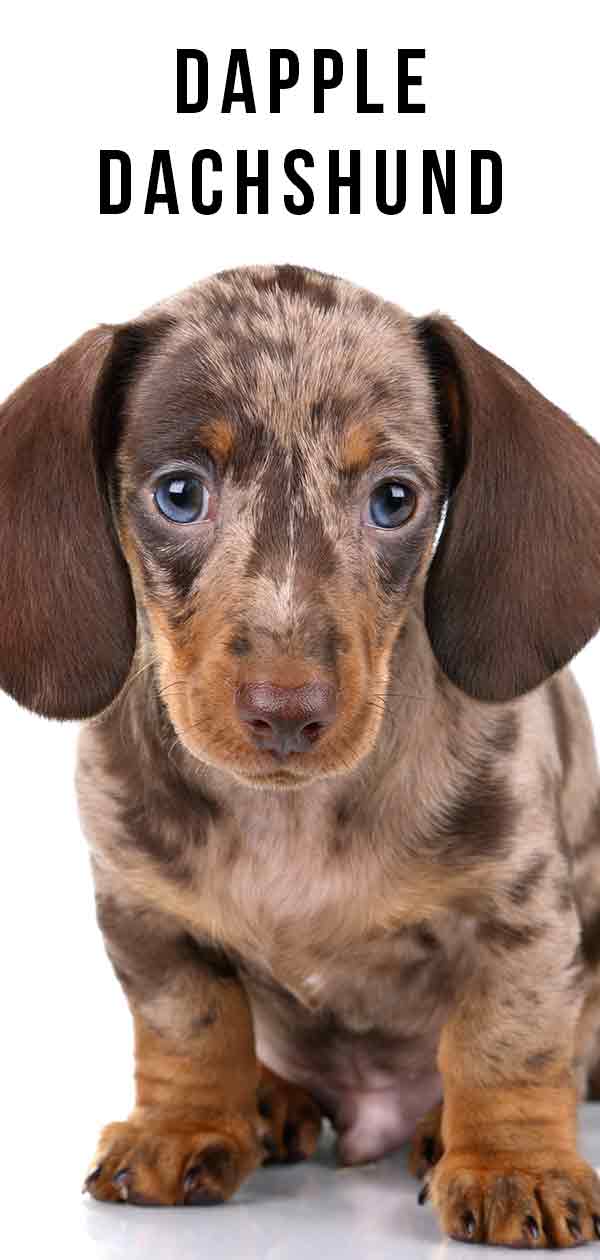 Temperament and Behavior of the Dapple Dachshund
Despite their small size, dapple Dachshunds are courageous and protective.
A tendency to be suspicious of strangers and scrappy towards other dogs requires early socialization to avoid behavioral problems.
They were developed in Germany in the 16th century as a hunting breed.
Their long, low body was designed for digging into badger dens and their loud bark alerted hunters to their underground location.
Dapple Dachshunds make excellent watchdogs, are very loyal, and have a tendency to be stubborn.
Training and Exercise Requirements of the Dapple Dachshund
For any dog breed, socialization from an early age is important.
A strong-willed, independent breed like the dapple Dachshund can be difficult to train.
The trainer needs patience and consistency.
Children and dapple Dachshunds should never be left alone together.
Remember that the Doxie's long back is easily injured.
They'll bite if not handled properly.
Dapple Dachshunds were born to be active.
Two daily walks of moderate length should be enough to keep them in shape.
For this breed, staying fit is vital.
Regular exercise will avoid obesity and build muscle tone to protect their vulnerable back.
Dapple Dachshund Back Problems
Intervertebral disc disease (IVDD) tops the list of dapple Dachshund health problems.
Their distinctive wiener dog shape means they have a risk 10 to 12 times greater than other breeds.
Of all Dachshunds, 19 to 24% are affected by IVDD.
While some dogs can recover, there is a considerable risk of permanent damage.
This terrible disease can be very painful, and in severe cases causes paralysis.
Ensuring they don't become overweight and not allowing them on stairs or jumping on furniture is the best way to avoid IVDD in a dapple Dachshund.
Dapple Dachshund Eye and Ear Problems
The sweet, soulful eyes of the dapple Dachshund are prone to a wide array of genetically linked diseases.
Progressive retinal atrophy (PRA) is one of the most serious eye problems.
This degenerative eye disease may result in blindness and affects long haired dapple Dachshund puppies in particular.
This study also found signs of early onset vision impairment in the wire haired dapple Dachshund.
Dry eye syndrome, cataracts, glaucoma, and optic nerve hypoplasia can also affect the breed.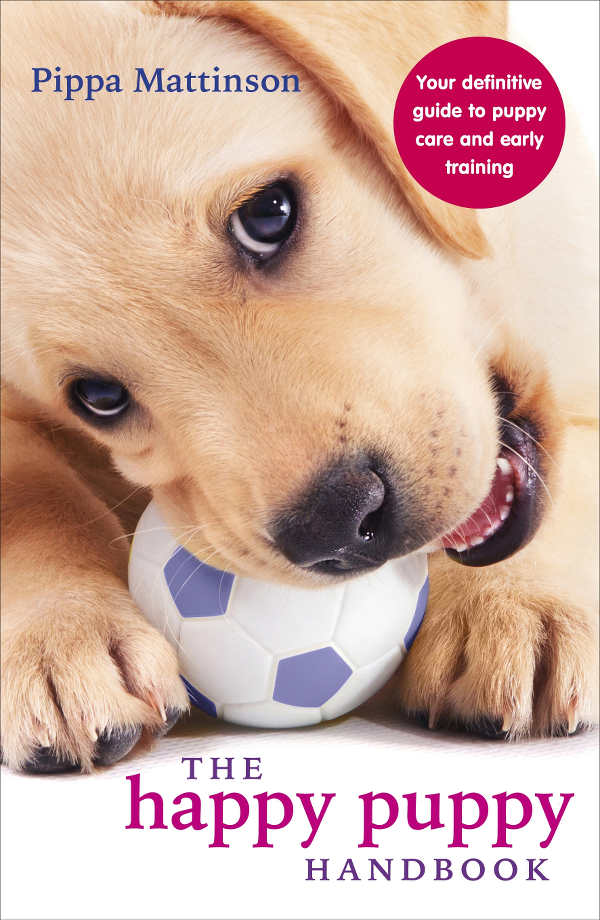 Even more disturbing are issues that concern double dapple Dachshunds.
As mentioned earlier, when both parents carry the merle gene, there is an increased risk for eye and ear issues.
This includes puppies being born blind, having malformed eyes, only one eye, or no eyes at all.
Similarly, double dapple puppies can be born deaf or with misshapen or missing ears.
Ideal Home for a Dapple Dachshund
The dapple Dachshund is a loyal companion, devoted to his family.
Although they're not the best choice if you have young children.
About one out of every four Doxies will develop IVDD that can result in paralysis.
The severe back problems that plague this breed should be a serious consideration before bringing a dapple Dachshund into your home.
Choosing a Dapple Dachshund Puppy
When picking a puppy, nothing is more significant than health testing for issues that impact the parents.
Seeing both the dam and the sire is also very important before making a decision.
Avoid buying puppies whose parents have exaggerated body length or very short legs, as either of these attributes can increase the risk for IVDD.
Finally, never buy a puppy whose parents are both dapple Dachshunds, due to the high risk of genetic defects.
Only when people refuse to buy these dogs will breeders cease to breed for the double dapple characteristics that cause needless genetic defects.
References and Further Reading