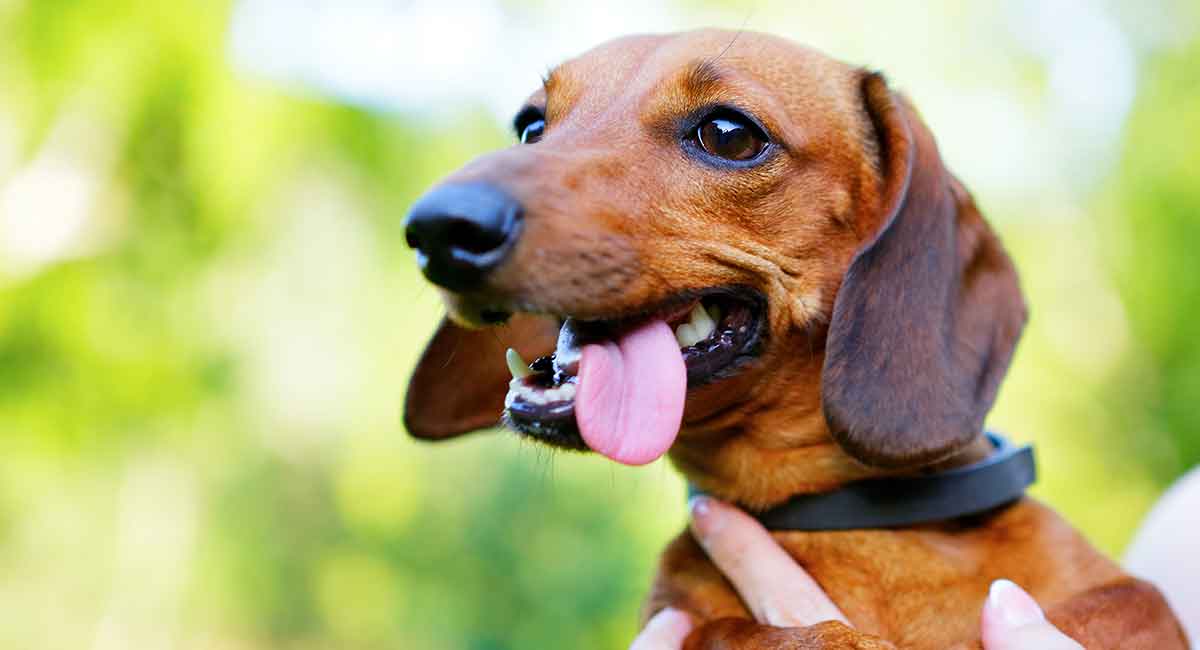 The Dachshund temperament is typically lively and intelligent, with an independent streak. Dachshunds are very people-oriented.
However, this can result in stress and separation anxiety when left alone for too long.
They can also be a territorial breed, which can result in aggression when not socialized properly.
If you're looking for information on Dachshund temperament, this is where you'll find it!
Let's take a more in-depth view.
Dachshund General Information
The Dachshund is an ever-popular breed around the world, likely in no small part due to its distinctive appearance and big personality.
The Dachshund has three coat lengths – smooth, long haired and wire. They also come in two sizes: standard and miniature.
While there are concerns surrounding the wellbeing of Dachshunds, due to their elongated back and short legs, there is more you need to know about these dogs before you decide whether to bring one into your family.
Dachshund Temperament
These stumpy-legged dogs are known to be intelligent, loyal and stubborn.
In news which may come as a shock some, there is also evidence out there which indicates they are one of the most aggressive breeds of dog.
While this might sound hard to believe given how cute they look, it is worth investigating this claim a little closer. Let's look at everything you'll need to know about the Dachshund temperament.
The Typical Dachshund Temperament
The Dachshund Club of America describes these dogs as intelligent, courageous and full of life. Perhaps even a little rash.
The Dachshund Club of NSW Australia breaks it down further. They state smooth coated Dachshunds are bossy. Their wire coated counterparts are fun loving extroverts. And long-haired Dachshunds are probably the easiest going of the clan.
It is also important to know that Dachshunds are prone to separation anxiety.
They love being with their family, to the point that some would describe them as a little needy. However, if they are left for long periods without human interaction, they can become distressed.
Whatever the case, the Dachshund is not a low maintenance dog temperament wise. They demand time and attention from their owner.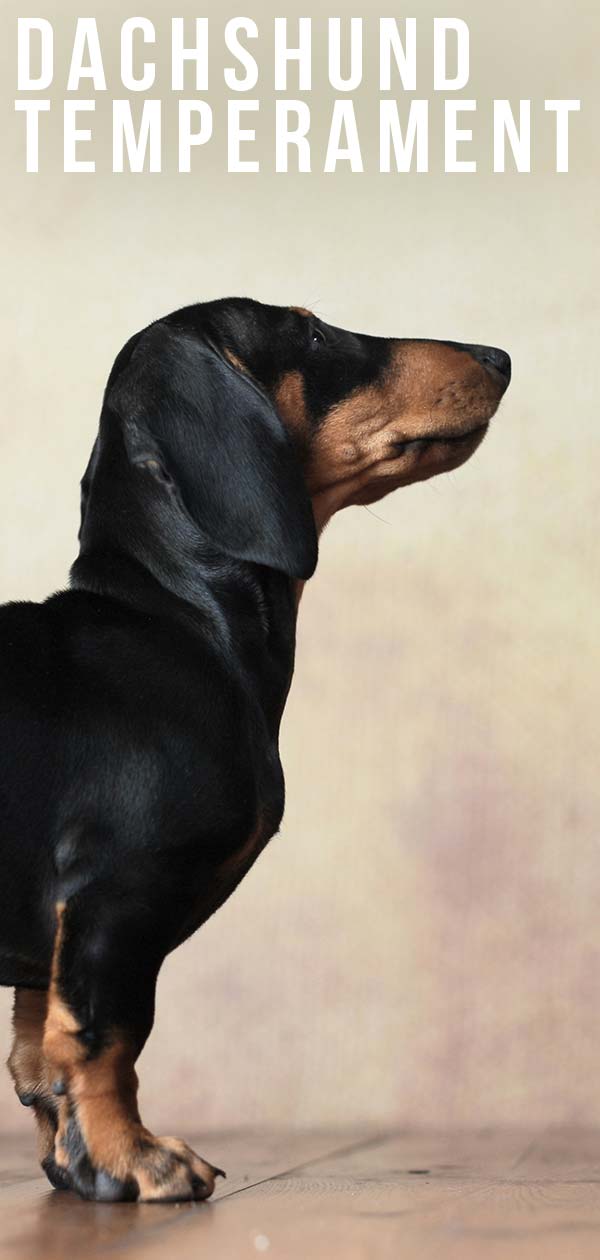 Are Dachshunds Easy To Train?
The Dachshund is intelligent and stubborn. They are quick to learn but not always willing to obey.
Therefore, training a Dachshund is a rewarding yet sometimes challenging experience.
It will likely take a great deal of patience to successfully train your Dachshund.
The stubborn Dachshund temperament can be frustrating. But it is important to remain calm and consistent when training your dog.
Best Training Methods
Always reinforce positive behaviors, rather than punishing undesirable ones.
If you would like to read some more about the evidence behind why positive reinforcement works best when training your dog, have a look at this article.
It seems toilet training Dachshunds is a particular challenge – not due to lack of intelligence.
These little doggies are known to hate getting wet. So if it is raining outside, a quiet corner of the room looks like a far better toilet to your Dachshund than the wet, soggy lawn.
Similarly, if you have upset your Dachshund (perhaps unbeknownst to you) you might find a little puddle somewhere in the house to make you aware of your transgression.
Are Dachshunds Friendly?
While Dachshunds look cute and have doting, expressive eyes, the reality is they are not always the friendliest of breeds.
Even Dachshund fans will tell you they can be bossy and manipulative. They are known to be territorial and will bark a lot at strangers and dogs that come near to their "patch".
Granted, this also means that they are very loyal to their family. Generally, a cuddle from their human is just as good as a food reward in the humble opinion of the Dachshund.
Perhaps it is best summed up this way – Dachshunds may be friendly and loving toward their family, but don't count on them being friendly to anyone else.
Socialization
Of course, there are always exceptions to this, and plenty of our readers may well know a super friendly Dachshund.
Often, the secret to raising a pleasant pooch of any breed is socialization.
This means exposing your dog to as many new places, people and experiences as possible when they are young.
Of course, when introducing your puppy to these new people and places, your pup must feel safe, so the experience is positive and enriching for your new furry family member.
Socialization is a must to end up with a well-rounded, friendly dog. Especially for breeds that can tend to be shy or aggressive like the Dachshund.
Are Dachshunds Aggressive?
A study published in 2008 reveals another side of the Dachshund temperament which can be problematic.
Despite their size, they were found to be among some of the most aggressive breeds of dogs.
This aggression is directed toward both humans and other dogs.
Dachshunds demonstrated aggression across the board, even toward their owners. But they were found to be particularly aggressive toward strangers and other dogs.
What Causes Aggression?
Interestingly, the study went a step further and found that the aggression demonstrated by Dachshunds was linked with high levels of fear.
Dachshunds were also found to be among the group of dogs most likely to bite or attempt to bite both strangers and their owners. This is referred to as "serious aggression".
The size and generally "cute" appearance of the Dachshund may lead many to think these dogs could not possibly be a bite risk.
As the study points out, bites from smaller dogs with high levels of aggression often go unreported. This is because the size of the dog means that the resulting injuries are usually not as severe as if a larger, more powerful dog had attacked.
Do Dachshunds Like Other Dogs?
As the results from the above study suggest, Dachshunds are less likely to strike up instant friendship with another dog, like a Whippet or a Labrador will.
The level of aggression and rivalry toward other dogs was high among Dachshunds.
Digging a little deeper, though, it was found that Dachshunds were not typically the aggressor in these confrontations.
Dachshunds were in the group of dogs that were usually the victims, and their aggressive response was typically driven by fear.
How to Help Your Dachshund
Socialization is vital for any dog. But it's importance cannot be emphasized enough when dealing with a breed possessing traits like the Dachshund.
Socialization helps dogs that are naturally anxious learn that new situations, people and dogs are not something to be feared and attacked.
Be sure to socialize your dog from a young age and make these new experiences positive and rewarding.
If you would like some more tips on how to socialize your puppy, head over to this article for some great suggestions.
Natural Instincts
Dachshunds were originally bred to hunt Badgers.
As such they do have a penchant for burrowing, which can be problematic if you are a keen gardener.
Less problematic perhaps, but just as noteworthy, is the fact that your Dachshund will also find your bed sheets are great for burrowing. Therefore, it may be difficult to extract your Dachshund from underneath the bed sheets. Particularly on a cold winter's morning!
Dachshunds and Other Animals
Some Dachshunds also have a strong prey drive. This means small pets such as chickens, guinea pigs and rabbits are not safe when left alone with a Dachshund.
Please keep in mind that this prey drive will kick in any time they see something interesting.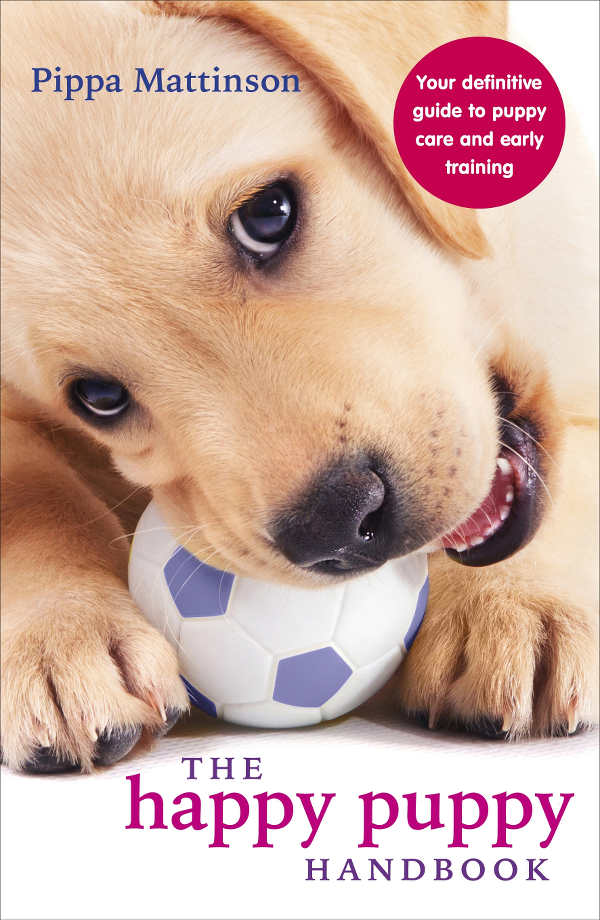 For this reason, it is always safest to keep your Dachshund on a leash when walking them.
If your sausage dog notices something of interest while out walking, they are likely to take off to investigate, even if there is a busy road in the way.
Needless to say, road sense goes out the window, which can put your Dachshund in grave danger.
Are Dachshunds Good Family Pets?
Dachshunds are well known and widely loved. But there are a lot of serious Dachshund temperament issues to consider before welcoming one into your home.
They are dogs with a stubborn, bossy streak, and despite their diminutive stature, they can be aggressive.
Apart from these negative aspects of their personality, they are intelligent, loyal and full of character. This is what draws many to this breed.
But there is more to think about when considering the suitability of a Dachshund as a pet.
Other Problems
Their elongated back and short legs mean that these dogs are at a high risk of intervertebral disc disease.
Dogs which suffer this disease experience intense pain and can be left with lasting issues as a result of the condition. At worst, dogs with the condition are left permanently paralyzed.
Sadly, according to Dachshund Rescue Australia, up to 1 in 4 Dachshunds will suffer with this condition at some point in their life.
For this reason, we cannot recommend purchasing one of these dogs as a family pet. Despite their charms, they have such a high risk of developing this debilitating and painful illness.
If you have your heart set on a Dachshund, perhaps consider contacting a dedicated Dachshund rescue group. This gives an abandoned Dachshund another chance.
Alternatively, browse our site to find other breeds that possess some of the traits which appeal to you.
Have you had any experiences with Dachshunds? Tell us your thoughts on the Dachshund temperament in the comments below.
Related Articles
References