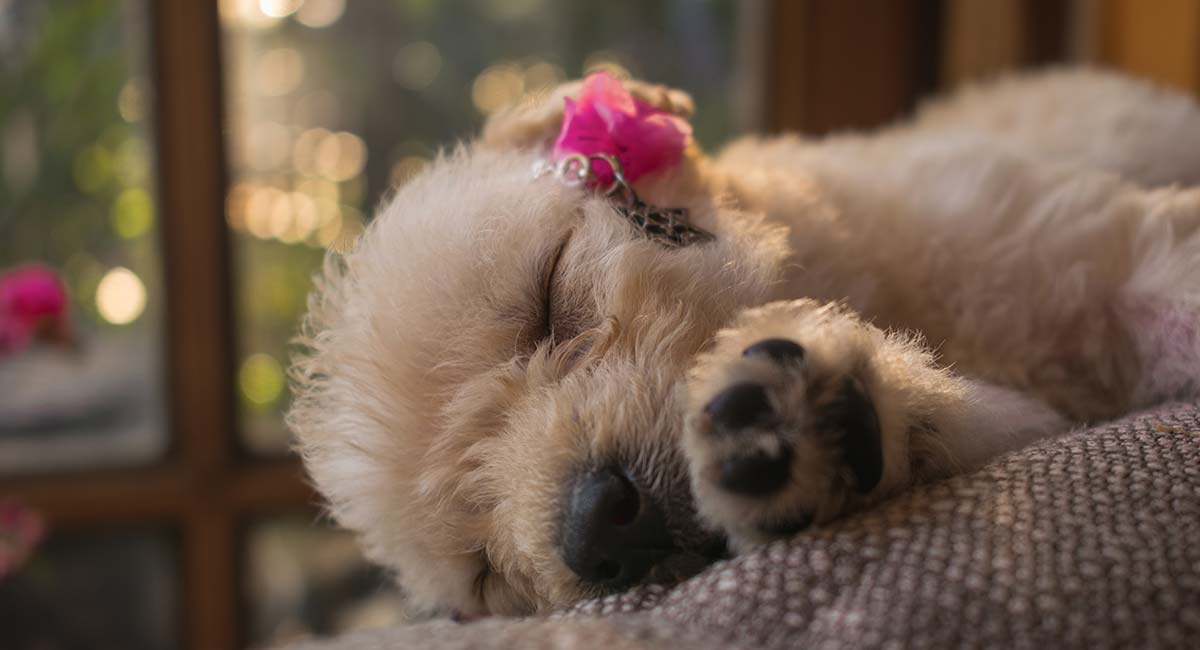 A teacup Golden Retriever is a purebred or Golden Retriever mix dog deliberately made much smaller than a normal Golden Retriever.
Breeding techniques include crossing a Golden with a smaller dog breed, deliberately introducing the genetic condition dwarfism, or repeatedly breeding from runts.
All method of rearing teacup Golden Retrievers have drawbacks, and some have severe health repercussions.
Teacup Golden Retrievers
With their silky golden locks, kind eyes and gentle nature, Golden Retrievers have won a legion of fans the world over.
If you would like to know more about the Golden Retriever, then you can find a detailed review of the breed here. We even have a guide to female Golden Retrievers, specifically!
Particularly when they are puppies, Golden Retrievers are hard to resist.
So, it makes sense that a mini version of this breed would be popular – enter the Teacup Golden Retriever.
But it is worth doing some research before diving in to get one of these dogs.
Sadly, many miniaturized breeds suffer from poor health. Is this the case with the micro Golden Retriever?
Let's find out.
The Appeal of the Teacup Golden Retriever
The Golden Retriever is a much-loved breed. One thing that might limit people's ability to own one is their size.
Male Golden Retrievers can reach 75lbs!
This being the case, the prospect of finding a dog with everything a Golden Retriever has to offer in a smaller package is very appealing to some.
The cost of buying and raising a Golden Retriever might surprise you. Find out how well your pup will match your budget here!
A smaller dog can live in a smaller space such as an apartment with ease, their bed and other items take up less room, and they eat less.
For some, the idea of a dog that looks a little bit more like a puppy its whole life is also appealing.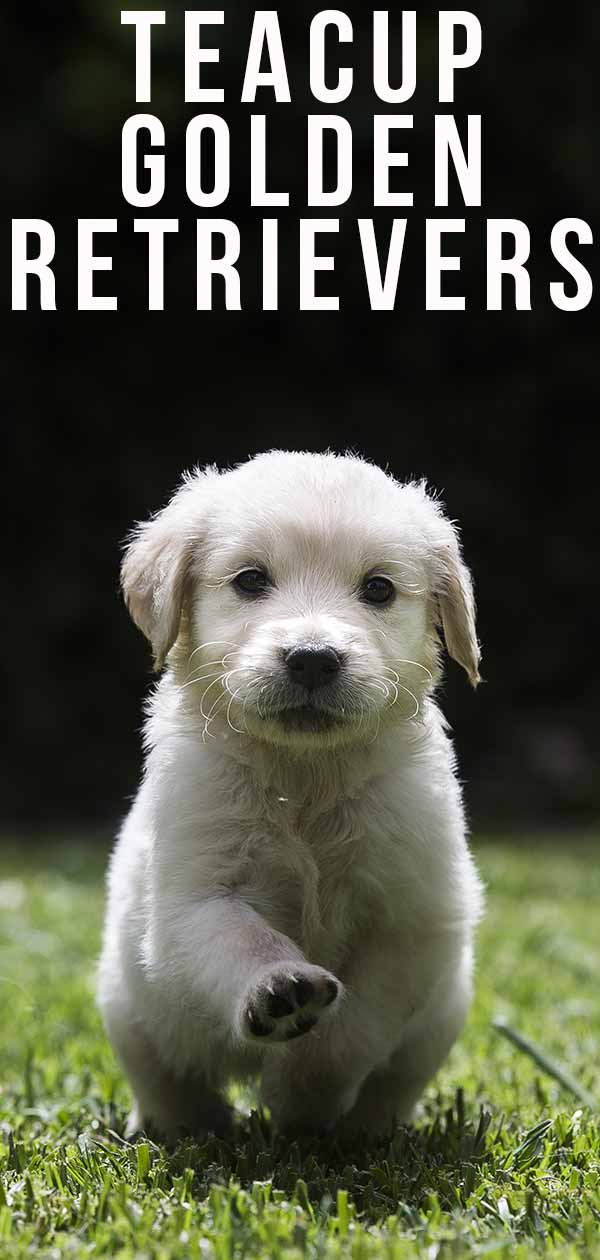 Where Do Teacup Golden Retrievers Come From?
Before we delve into how teacup dogs are created, it is worth clearing up some terminology.
Because the world of "teacup" dogs is not regulated, the term can be ambiguous.
Some sources suggest that a teacup dog should literally fit in a teacup. However, it is generally accepted that a dog that is no taller than 17 inches (around 43 cm) when fully grown is a teacup.
Other breeders will advertise dogs that are bigger than this as being a teacup variety. This is because they are significantly smaller than the original version of the breed.
Strictly speaking, miniature, toy and teacup dogs are all different. However, as we can see the terms do get used interchangeably.
In the case of the Golden Retriever, the size of a full Golden Retriever makes creating a literal teacup sized dog virtually impossible.
It appears that when people refer to teacup Golden Retrievers, many would technically fall into the miniature category. Some of the smallest might be less than 17 inches in height and be classed as a teacup dog.
Breeding miniature dogs happens in three different ways.
We will have a closer look at these three methods and learn about the potential problems associated with them.
Mix With a Smaller Breed
One way to create a mini Golden Retriever is to cross one with a smaller breed which shares similar characteristics.
Most commonly, the Golden Retriever is crossed with the Cocker Spaniel or the Miniature Poodle.
Therefore, these miniature or micro Golden Retrievers are in fact designer dogs – not purebreds.
Some object to designer or crossbreed dogs as they are concerned that the traits of the dogs are more variable than in the case of a purebred.
Similarly, the origins of the dog may be harder to trace, especially if the breeder has not taken care to record such details.
They may also feel they are not getting a "real" Golden Retriever.
However, of all the ways to make a dog smaller, crossing with another, healthy dog of a different breed poses the least risk to the health of the resulting dog – as long as it is done responsibly.
Regarding the size and health of the parent dogs, evidence suggests that crossing breeds can lead to more robust dogs with less risk of some inherited illnesses that run in some dog breeds.
Golden Retriever Cocker Spaniel Mix
Also known as the "Golden Cocker Retriever", this mix has become popular in recent years.
If you would like some more in depth information about this cross, you can find a wealth of information in this article.
When crossed with the golden colored Cocker Spaniel, this cross does look very much like a small Golden Retriever.
Both breeds are very friendly and easy to train. This means the mix of the two is very likely to produce a dog with a beautiful temperament.
Both breeds are hairy. Be prepared to spend some time on their coat keeping it clean, tidy and matt-free.
As with all cross breeds, while you might have a fair idea of how your puppy may look when fully grown. They could take after either of their parents in size, health, and appearance.
Golden Retriever Poodle Mix
This mix has been around since the 1990's when it was created to be a service dog. It is called a Goldendoodle, too.
This mix has a great personality, intelligence, and intuition.
Due to the different sizes of Poodle, this mix is likely to produce the closest thing to a "teacup" Golden Retriever by some standards. If they have been crossed with a Toy Poodle, some Goldendoodles can be as small as 13 inches when fully grown, however, there is huge scope for variation here.
Goldendoodles are less likely to shed than other dogs, thanks to the Poodle parent.
However, being a mixed breed, there is always the chance that they will take after their Golden Retriever parent and shed more than you may have expected, so keep this in mind.
If you would like to know more about this cross breed, you can find plenty of information here.
Introduce Gene for Dwarfism
Another way dogs are miniaturized is by deliberately breeding them to have dwarfism.
There are a couple of different types of dwarfism. While both result in a smaller dog, the reasons behind their stunted growth and the other side effects they experience will differ.
In order to produce a dog with dwarfism, two dogs which carry the dwarfism gene must be mated.
It can be hard to tell if a dog carries the gene or not. A dog which carries it may not be smaller than usual.
The only way to find out is to carry out a DNA test.
The Golden Retriever has been identified as a breed that can potentially carry the gene for one type of dwarfism.
While introducing this gene will ensure the dog stays small, it also leaves the dog vulnerable to a variety of associated health conditions such as spinal problems, hearing and breathing issues, and joint issues.
Clearly, a dog which happens to be born with dwarfism needs love and care. However, breeding a dog deliberately in the knowledge they will likely experience ill health is not kind.
Repeatedly Breed from Runts
Another troubling practice employed to produce teacup or miniature dogs is to repeatedly breed from runts in the litter.
The runt of the litter often has a weaker constitution than its littermates, and sometimes breeders will deny puppies proper nutrition to ensure they do not grow to their full size.
Breeding from these dogs will only result in puppies that are sickly themselves and may also be suffering from some undiagnosed health condition that has led to their diminutive stature.
Is a Teacup Golden Retriever Right for Me?
As we have seen, a smaller version of the Golden Retriever can make a happy, healthy pet – but it very much depends on how that miniaturization was carried out.
Sadly, if the dog was shrunk down by breeding from runts or introducing the dwarfism gene, then your pet is likely to suffer poor health throughout their life.
On the other hand, if you have a Golden which has been crossed responsibly with a similar, smaller breed such as the Cocker Spaniel or a Poodle, then you will likely have a happy healthy dog to share your life with.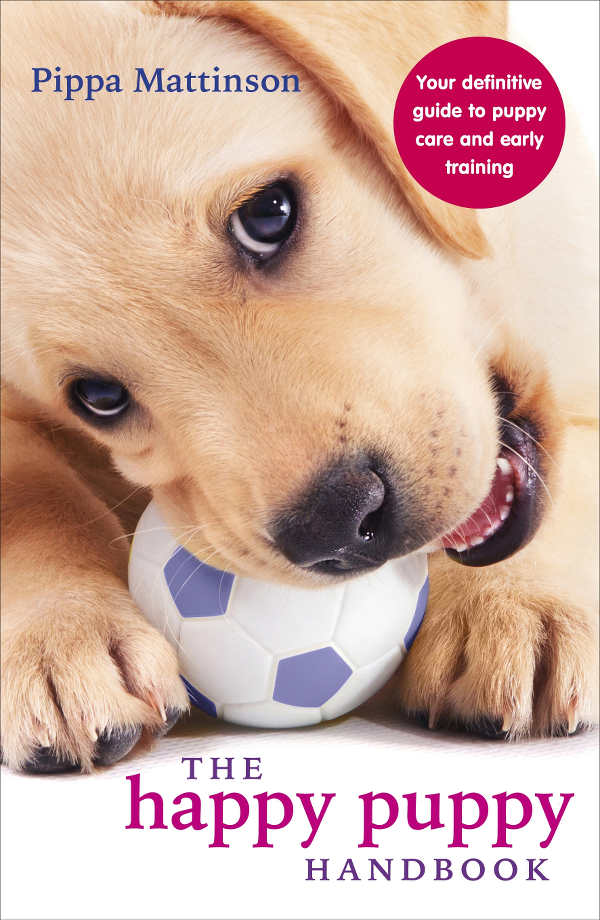 Bear in mind that these dogs are cross breeds. As such, they will carry some traits of both parents.
The Golden Retriever, Cocker Spaniel and the Poodle are all active, intelligent breeds. So, while a cross of these breeds may look cute, they will need a lot of exercise. They also need mental stimulation to keep them healthy and happy – just like any full-sized dog.
Finding A Teacup Golden Retriever
If you think you could provide a good family for a teacup, or miniature Golden Retriever, then it is vital that you do your research.
You should only purchase a pup from a breeder if you have been able to meet the parents.
This can give you a good idea of the personality and physical characteristics your miniature Golden may inherit.
Meeting the parents will also ensure you see the environment in which your puppy was bred. It should be clean, and the mother should be healthy, happy and friendly.
Responsible breeders will also carry out DNA tests even if they aren't breeding purebreds. This is important, as crossbreed puppies can still inherit health problems from their parents.
You may be interested in rescuing an older dog, or one that found itself in a bad situation. Dogs deserve a second chance.
Sadly, designer dogs which had a sudden spike in popularity can at times find themselves on the scrap heap once the trend passes.
Contact your local rescue shelter and let them know the cross you are after.
Alternatively, contact your nearest Golden Retriever, Cocker Spaniel or Poodle club or rescue specialists. If you live in America there is a Goldendoodle Association as well. They will sometimes know of cross breed dogs that need a helping hand.
References
Everts, R.E. et al, "Bone disorders in the dog: A review of modern genetic strategies to find the underlying causes" Veterinary Quarterly, 2000.
Eckardt, et al, "Population screening for the mutation associated with osteogenesis imperfecta in dachshunds" Veterinary Record, 2013
Utrecht University, Vetsite "Shedding Light on Canine Pituitary Dwarfism" Accessed online 29/5/2019
Beuchat, C., "The Myth of Hybrid Vigor in Dogs is… a Myth" Accessed online 29/5/2019