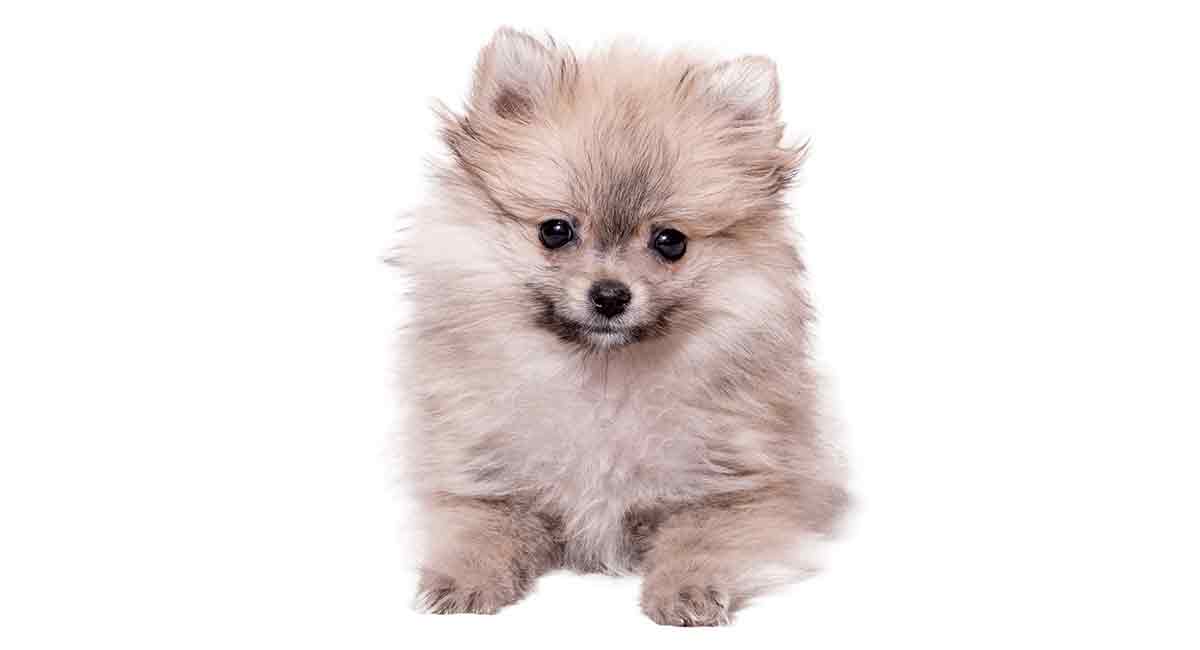 Mini Pomeranian dogs are tiny, fluffy lap dogs with a loving nature that make them great apartment pets. They are easy companion dogs, ideal for first time puppy owners. However, pocket or teacup dogs can come with health issues. Today we'll look at the pros and cons of adopting and caring for Mini Pomeranian puppies. We'll help you to decide whether this micro puppy is a good fit for your lifestyle in terms of their exercise, training and grooming needs, as well as their breed traits and characteristics.
Contents
The popularity of miniature dogs still in full swing. So there are many breeds that have suddenly had mini, teacup, and micro variations cropping up. In this article, we will take a look at mini Pomeranian info in particular. What does it mean for the breed itself and a potential owner?
Why Are Miniature Dogs So Popular?
Simply put, many find childlike aspects in anything cute. When applied to dogs, many dog lovers are predisposed to fall for the tiny, clumsy, and playful traits of puppies. But dogs cannot be puppies forever. They eventually grow up and get larger and more mature, losing that innate cuteness that comes with being a puppy.
Miniaturization aims to keep the draw of the cute puppy within a breed forever. It keeps the dog at the size of a puppy its entire life. This is certainly very appealing to some, with the miniature dog industry becoming a booming business in recent years.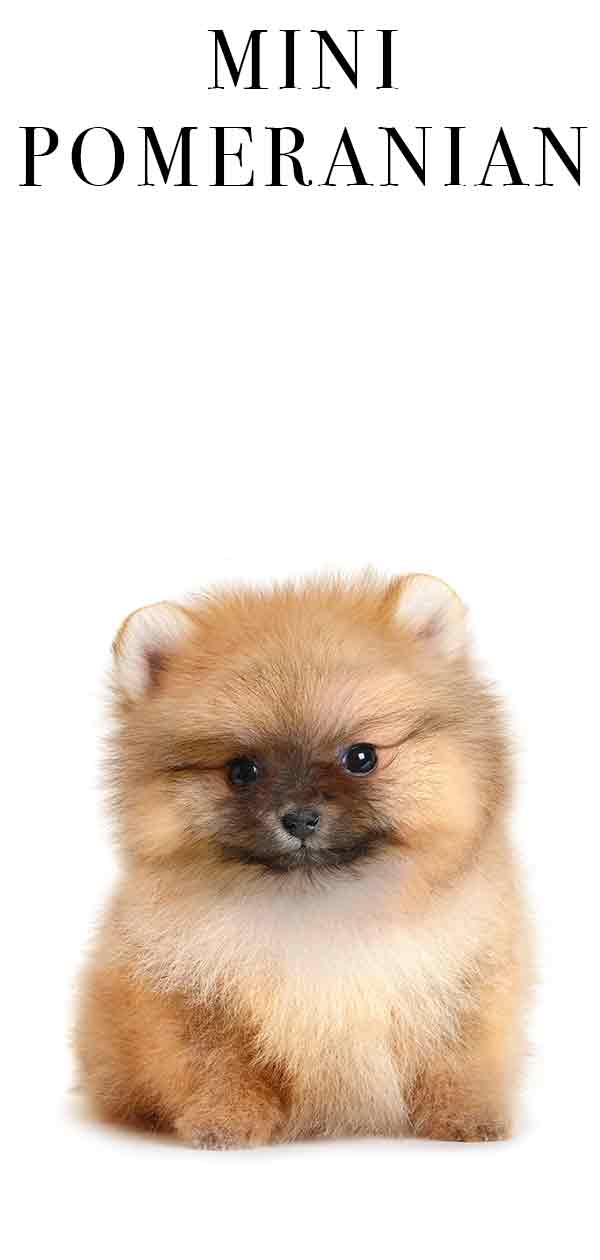 The Pomeranian
The Pomeranian is a very popular dog, due to its very playful and energetic nature and its knack for being an entertainer. Already small and puppy-like, they have a long fluffy coat and a foxy, mischievous little face. They can be a bit yappy and a handful at times. But many would say this is just part of their character as fun, vocal dogs.
The main draw for this breed for many is their already small size.
Breeders of miniature dogs aim to further increase this cute aspect of the dog.
Miniature Pomeranian Full Grown Size
Now, this is where things get a little confusing. If you've done any rudimentary research into the mini Pomeranian, you may have found a lot of conflicting articles about this breed.
Their size, general health, and even whether they actually exist can all differ from one article to the next. To further complicate things, you may have also heard terms such as teacup Pomeranian and micro miniature Pomeranian.
Certain breeders sometimes state these as different variations from the mini Pomeranian. So what does it all mean? Why is there so much confusion on this topic?
The reason why is because mini Pomeranians are not a recognized breed via any reputable organization or breeding society. To be a Mini Pomeranian you simply need to be smaller than the average adult Pomeranian.
Standard Size Pomeranians
There is no standard on what constitutes a miniature Pomeranian as opposed to the normal breed.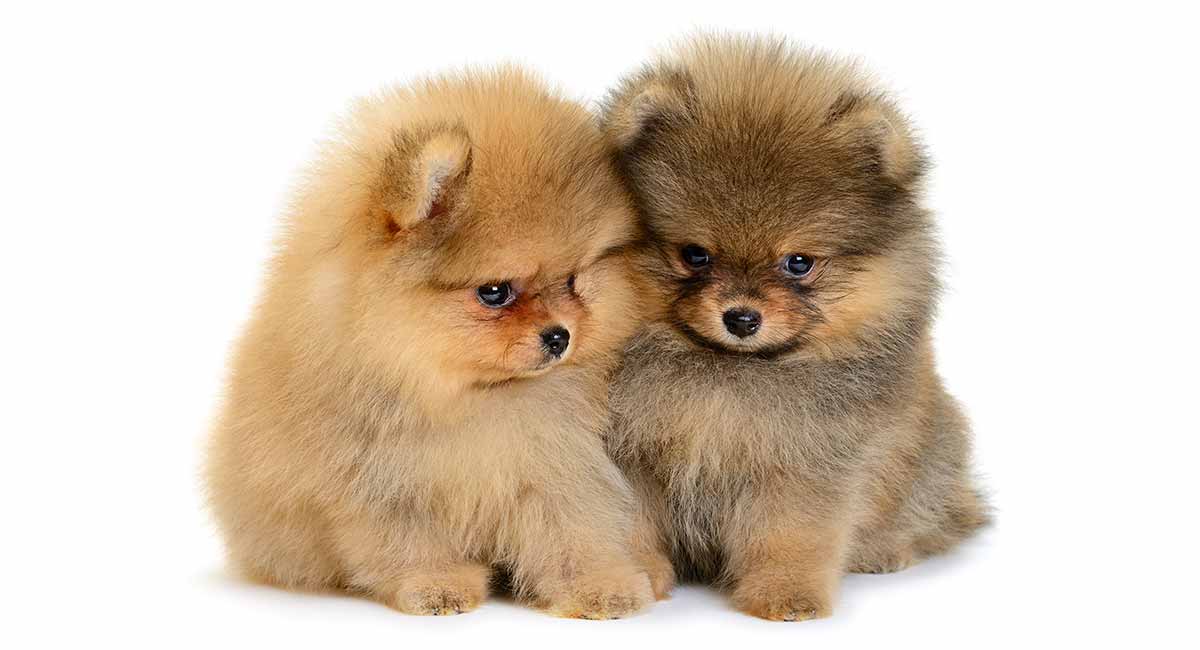 This has led to many outlets and breeders just giving their personal take on what a mini Pom should be.
It has caused many inconsistencies surrounding the miniature Pom dog.
This has also caused terms such as teacup and micro to be used.
But usually they mean the exact same thing as miniature.
Pomeranians are already very tiny dogs.
Pomeranian Size
Average Pomeranian height should range from 6–7 inches. Their weight should be around 3–7 pounds.
Just the concept of a Pom going even smaller than this is mind-boggling. Yet there are still plenty of breeders who advertise selling a miniature version of the Pom breed. So what exactly are they selling? It can be either two possibilities.
Small Pomeranians
There are a lot of breeders who sell Pomeranians who are on the smaller and lighter end of the breed standard. These are, therefore, still normally sized Pomeranians. However, they still slap the miniature, micro, or teacup tag on them.
It may gain them more interest due to all the hype and booming industry of miniature dogs. While the first possibility is either mistaken or knowingly false advertising, the second possibility is a lot worse.
Breeding Mini Pomeranians
There do exist true "mini" Pomeranians, who do not actually meet the size specifications laid out by the AKC. These are created via harmful breeding practices and are smaller than is actually healthy.
These can be anywhere under 3 pounds, with some being reported to be as low as 1.5–2 pounds. Dogs this small are not natural and have a large number of health issues that significantly impact their quality of life. We will take a look at these issues later within the article.
The Mini Pomeranian Puppies
There exist three possible methods to create a miniature variation of any given breed, each with their drawbacks.
Mini Pomeranian Mixed Breeds
The first is to crossbreed with a smaller breed. Puppies of the cross will be smaller than the original breed due to the genetics of the smaller parent breed. However, the drawback to this method is that it's no longer 100% the original breed.
Due to the cross, aspects of the original breed may be lost and replaced with aspects of the other parent breed. This could lead to the puppies being an entirely new breed of dog for all intents and purposes. This method is not viable for the mini Pomeranian.
Pomeranians are already one of the smallest dog breeds out there. There are no breeds they could be crossed with that would shrink their size down further.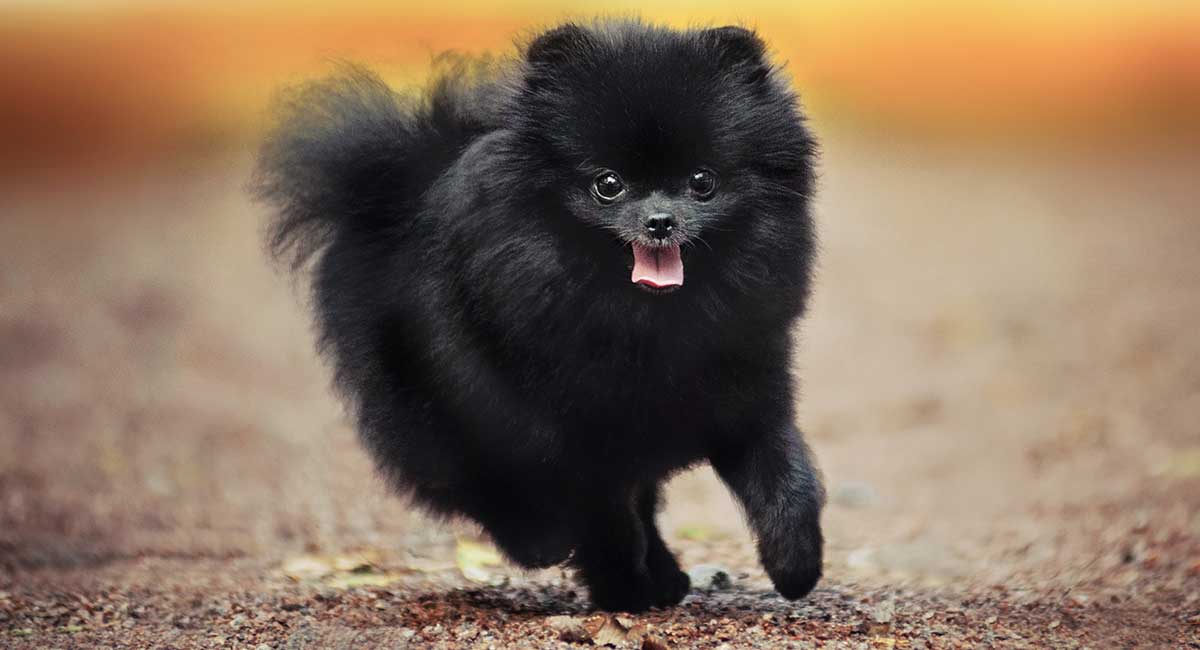 Dwarfism in Mini Pomeranian Dogs
The second method of miniaturizing a dog breed is to introduce the gene for dwarfism. This gene shrinks down the legs of the breed. It makes them lower to the ground so they appear smaller, rather than actually affecting their overall size. This is a trait commonly found in Dachshunds and Corgis.
Drawbacks of this method include the potentially severe health issues that come with the shortened legs. They can be prone to joint issues. It can also lead to extra strain on the back, which may cause potentially debilitating problems. Dogs with this trait may require special care to ensure they do not damage their compromised joints and back.
Mini Pomeranians from Runts
The final way to miniaturize a breed is to selectively breed small Pomeranians with each other repeatedly. This slowly but surely creates smaller and smaller dogs. There is always a runt in the litter who is smaller than the rest.
This method takes advantage of that by breeding those specific dogs together. Unlike crossbreeding, this retains all of the original breed's characteristics. However, this can take many generations to achieve a significant difference.
It also requires the breeding to be intelligent and with the welfare of the puppies in mind to prevent any genetic health problems.
Making a Mini Pomerian
Miniature Pomeranian dogs are usually created via the 3rd method, though the 2nd one could potentially be a possibility. However, a problem remains with the 3rd method.
Dogs aren't supposed to get much smaller than the Pomeranian's already tiny size. Any attempts to do so are already in bad faith and cause a lot of severe health issues. So let's take a look at the health issues you will be dealing with if you own a true miniature Pomeranian.
Health Issues of the Mini Mini Pomeranian
A mini Pomeranian who is smaller than the size specifications laid out by the AKC will suffer from a variety of health issues related to their size. A major health concern surrounding miniature breeds like the Pomeranian is hypoglycemia.
A problem with shrinking dogs down too far is that it also shrinks down their organs. This ends up weakening them and applying more daily stress.
Their digestive system is no different. Their stomach is so small that it can only handle tiny amounts of food at a time.
Mini Pomeranian Feeding
This requires the dog to eat little and often throughout the day and night to survive. The major concern with miniature dogs like this is if they miss a meal.
Missing a meal can quickly lead to a severe drop in blood sugar, which can potentially be very dangerous. And this is usually only from being unable to eat for a few hours.
It is imperative that food is available at all times for a miniature breed. Even if it means getting up in the middle of the night to refill your pup's bowl.
Tracheal Collapse and Heart Defects
Another severe issue linked with miniature dogs is tracheal collapse. This is where cartilage within the windpipe of the dog begin to collapse, obstructing the airway. This leads to breathing issues, which may require surgical correction.
Heart defects are also common within miniature breeds. As the dog becomes smaller, their heart must beat faster. This causes a lot of strain on the heart, which hasn't evolved to deal with this level of work.
Mini Pomerian Accidents
Owners of miniature Pomeranians also have to be aware of how easily injured these dogs are.
Accidentally stepping on dogs of this size, or having them panic and jump out of your hands, can quickly lead to life-threatening injuries. It is very important to provide a safe environment for this breed and to be as gentle as possible.
Joint Issues
Joint issues such as patellar luxation and elbow dysplasia are also prevalent within Pomeranians. The smaller size of the miniature variation can increase the risk of these conditions developing.
Are There Healthy Mini Pomeranians?
As you can see, breeding dogs to be too small can bring with it a host of severe health issues which may heavily impact their quality of life.
This has led to many vets and breeding societies condemning breeders who bring these dogs into this world for their monetary value. The mini Pomeranian is no different.
It is heavily recommended you consider going for a normal-sized Pomeranian rather than supporting the breeding practices that lead to these unhealthy dogs.
Caring for a Miniature Pomeranian Puppy
A mini Pomeranian will require just a short walk every day with some extra indoor play. Like mentioned earlier, they are fragile dogs. Therefore, it's important to pick a walk that has easy terrain for them to navigate.
They also need a safe play environment indoors to minimize the risk of injury. You may want to use a harness as opposed to a collar, due to the breed having issues with a weakened windpipe. They may also require coats during cold weather, due to the fact they struggle to regulate their body temperature.
Mini Pomeranian Training
While being very intelligent dogs, Poms can be difficult to housebreak and can be quite a handful to train. It's very important they receive obedience and socialization training from a young age.
If you are struggling to train them yourself, hire a professional. Never skip training!
Untrained dogs can quickly develop negative behaviors and habits.
Grooming a Mini Pomeranian
The mini Pomeranians signature coat requires a thorough brushing 2–3 times a week to prevent matting. Be sure to be gentle. They will also require regular nail trimmings and teeth brushing to stay at their best.
Are Mini Pomeranians Good With Children?
It's not recommended to house this breed with children. Small children tend to accidentally be a little rough with pets while they learn to be gentle. While this is fine with patient larger breeds, with the mini Pomeranian, this can quickly lead to a fear response or actual injury.
Families with larger pets than the mini Pomeranian may not make a good fit. A larger pet could easily harm them while trying to play.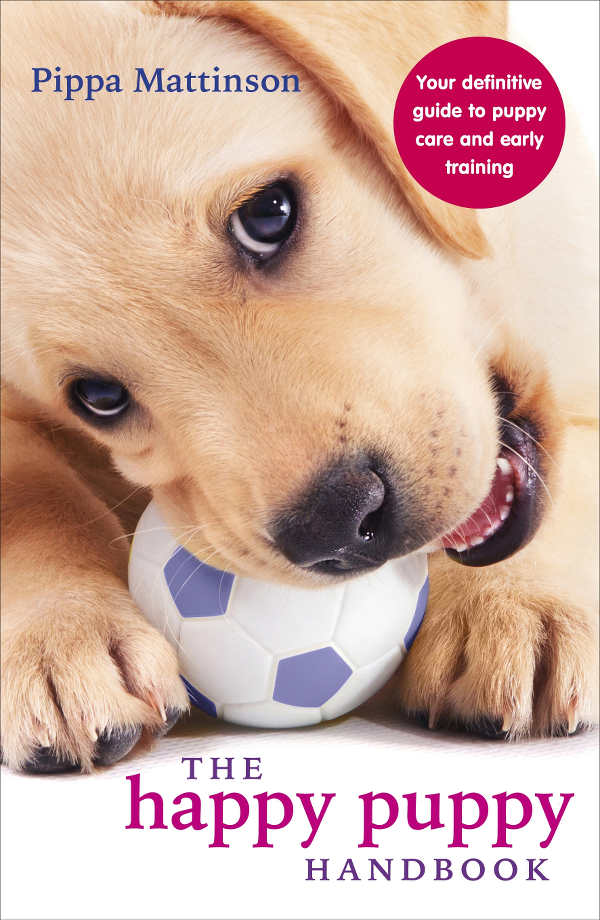 Mini Pomeranian Separation Anxiety
It's recommended to always have someone in the house with the mini Pomeranian, and they should never be left alone. They may potentially suffer from separation anxiety. But it's more important that they always have someone there caring for them.
Ideal Home for Micro Mini Pomeranian Puppies
Like all miniature dogs, the mini Pomeranian makes for a good apartment dog. However, it will need to be well heated during the winter months, as this breed can quickly get too cold.
The home should be a safe environment for the Pom to navigate. They should not be allowed access to stairs or jumping onto furniture, as they can quickly lead to injury.
Adopting Miniature Pomeranian Puppies
Mini Pomeranians are popular, like most miniature breeds. Because of this, you shouldn't be too hard-pressed to find a local breeder. Browsing online and local avenues such as newspaper advertisements are some good ways to find one.
Finding Mini Pomeranian Breeders
Due to the health concerns that come with being a miniature Pom, it's impossible to recommend any breeder who offers them. Breeders who breed these dogs to be so small are very aware of the health concerns it brings. Yet they do it anyway.
So how can they be trusted in the first place? Litters of puppies such as this are usually bred without care for their health. That can cause even more genetic health concerns to be prevalent within mini Pomeranian puppies.
Therefore, it's heavily recommended to avoid any breeder who advertises a Pomeranian as a miniature, teacup, or micro. Even if the Pomeranian in question is actually within the AKC size specifications, it's usually not worth the risk to take a chance with a breeder who is using the hype surrounding miniature dogs to simply gain more profit and attention for their puppies.
Use a Full-Sized Pomeranian Breeder
If your heart is set on a mini Pomeranian, try to find one still within the AKC size specifications. Never go lower.
Check over the puppy's health, and make sure they can move without pain or lameness and have a friendly temperament. It's also important to check the health of the parent dogs.
Be sure they are free of any health conditions that could potentially be passed down to a puppy. Seeing proof of a recently passed patella Evaluation, Cardiac Exam, and an Ophthalmologist Evaluation can be good indicators of health.
Is a Mini Pomeranian a Good Pet?
Unfortunately, we cannot ethically recommend this breed to anyone. Miniature dog breeding brings with it a wealth of health issues that significantly impact the quality of life of the dogs it creates.
It is heavily recommended to get a regular-sized Pom, as they are much healthier and happier dogs. You can always go for the smaller side of the breed's standard size range if you wish.
However, if you want a true mini Pom, ultimately it is up to you. You must consider whether you would be happy supporting such an unethical practice. Also whether you can fulfill their heavy care requirements every day to properly look after them.
We hope you found this miniature Pomeranian information helpful. What is your opinion on miniature dogs? Have you ever owned one before? Let us know below!
Related Articles
References