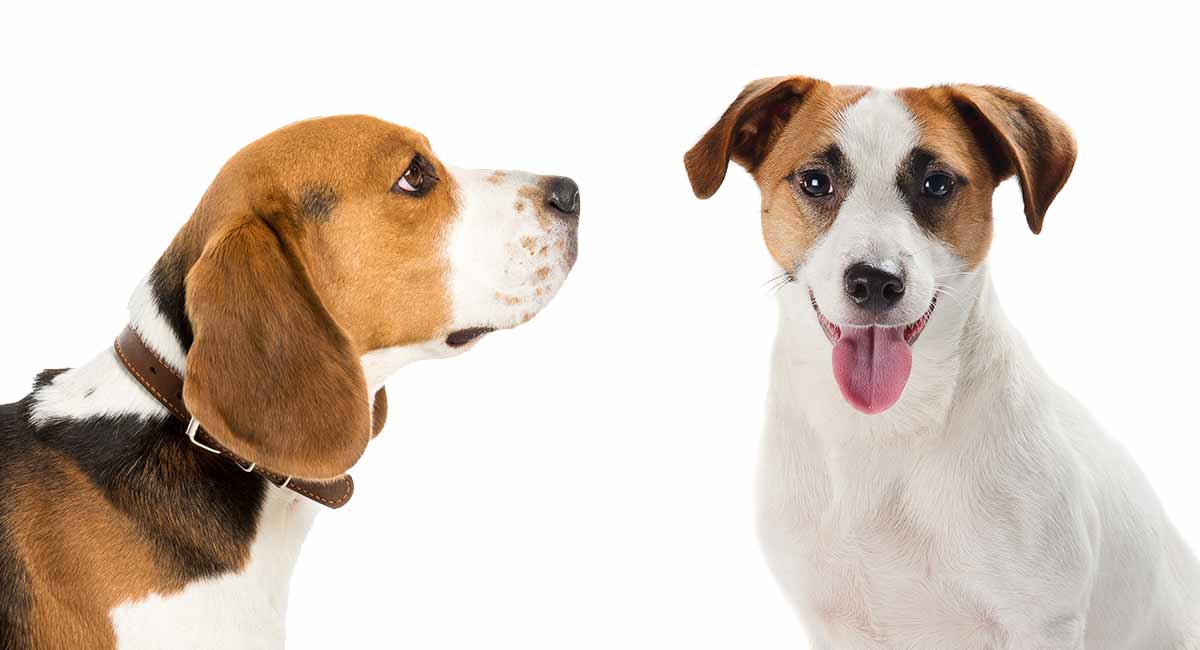 The Jack Russell Beagle mix is a cross between two of the world's most beloved breeds.
Today we look at whether this lively crossbreed is more than the sum of his parts.
We'll examine his looks, personality, and health.
If you're thinking about bringing a Jack Russell Beagle mix puppy home, we'll help you find the best pups, and get them off to the best start.
Read on!
What Is a Jackabee Dog?
The Jack Russell Beagle mix goes by a number of names and spellings, which can get confusing.
Love tiny dogs? Then it's time to get to know the teeny
Chiweenie!
Don't worry, we're here to break it down for you.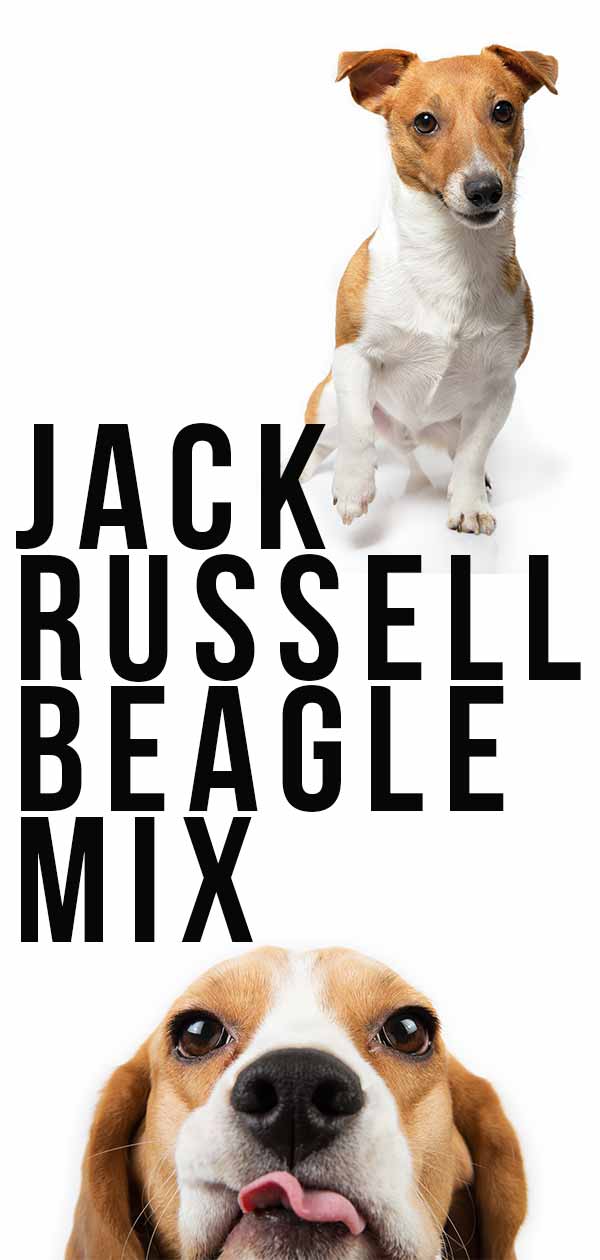 A Jack A Bea, Jack a Bee, or simply just a Jackabee, among others, are all the same dog – a Jack Russell Beagle mix.
But just what is the Jack Russell Beagle mix?
A Jackabee dog is the offspring of the purebred Jack Russell Terrier and the purebred Beagle.
So, isn't he just a mutt?
Not necessarily, although there is some debate behind this question.
Stuck somewhere in the middle between a purebred and mutt, the Jackabee joins a category of dogs known as first generation crossbreeds.
To Design or Not to Design – Debating the Hybrid Dog
Is a first-generation crossbreed a designer dog or a mutt? Not everyone agrees on the issue.
Of course, crossbreeding is not a new practice. Many modern pedigrees were founded by crossing two or more exisiting breeds to realise a new ideal standard.
However, it takes many generations for a crossbreed dog to achieve purebred status.
Once it gets there, new puppies should be reliable and predictable looks and temperaments, which characterise their breed.
A first generation crossbreed, which is the direct offspring of two different purebred parents, is unpredictable.
He could be very much like one parent or the other, or take a mix of attributes from each. His siblings are likely to be different again.
Still, many supporters of crossbreeding say there is a big distinction between first-gen crossbreeds and mutts.
They point out that crossbreeds are a designed mixed breed with two specifically chosen purebred parents.
Mutts, on the other hand, are accidental creations with a widely unknown lineage and a number of breeds in their bloodline.
To learn more about pruebreed dogs, crossbreeds and mutts, visit us here.
Crossbreed Dog Health
And then there is the matter of health.
It is an unfortunate truth that purebred dogs have been consistently overbred within restricted breeding pools for generations.
Thus, genetic diseases have a higher chance of being passed down from one generation to the next, and spreading through the population.
Crossbreeding can reduce hereditary diseases, increase dogs' lifespan, and increase their odds of successful reproduction.
If you're curious, here's more information regarding crossbreeding and how it affects genetic health.
Where Did the Jack Russell Beagle Mix Come From?
First generation crossbreed dogs are enjoying a massive surge in popularity at the moment.
New mixes can appear in more than one place simultaneously, and not all of their origin stories are kept for posterity.
We don't know about the first Jackabee puppies, and whether they we born by accident or on purpose.
But we do know a lot about the origins of their parents.
Let's begin with the Jack Russell Terrier.
Origin of the Jack Russell Terrier
A fox hunting terrier from England, the Jack Russell Terrier is a close descendant of the now-extinct white terrier breed.
The foundation for all modern-day Jack Russell Terrier dogs is likely a small white female terrier by the name of Trump.
Named after Reverend John Russell, who owned Trump and subsequently refined the breed, the Jack Russell Terrier was originally utilized by sport hunters who valued the breed's ability to have "tempered aggression."
The term implies that the breed is able to hunt his prey and catch it without injuring it.
The modern-day Jack Russell Terrier continues to grow in popularity. In fact, you may recognize the breed from its starring role in the 2000 movie My Dog Skip.
Today, this famous breed ranks number 90 out of 194 on the American Kennel Club's list of America's most popular dog breeds.
Origin of the Beagle
An ancient breed most likely from England, the Beagle is believed to be related to early English pack-hunting hounds.
The Beagle was a popular hunting hound due to his ability to hunt on foot, meaning that no horse was required to keep up with him. This earned the breed the name of "foot hound."
He was quite a popular hunting dog, especially for those who could not afford to own horses, or for those who were too elderly or sickly to ride.
The Beagle found its way to America following the Civil War, and found immediate success as a hunting companion to American rabbit hunters.
In 1885, the Beagle was officially registered by the American Kennel Club. Today he sits at number 5 out of 194 on the AKC's list of America's most favorite dog breeds.
He is a very popular family companion. However, the Beagle still enjoys the hunt and continues to be highly valued by hunters for his keen sense of smell and unique howl.
Jack Russell Beagle Mix Temperament
Both the Jack Russell Terrier and the Beagle were bred for hunting.
So their hybrid offspring, the Jack Russell Beagle mix, is going to have natural hunting instincts.
But what other traits can you expect in a Jackabee temperament?
The truth is, since the Jack Russell Beagle mix is a crossbreed, a number of temperamental traits are going to depend on what he inherits from his purebred parents.
Let's see what those traits might be.
Jack Russell Terrier Temperament
Loaded with personality, the Jack Russell Terrier is both intelligent and hilarious.
He enjoys learning new tricks and will make his owners laugh as they train him.
With proper training, the Jack Russell can do very well in family settings and enjoys children and other household dogs.
However, due to his hunting background, you should watch him around small pets like guinea pigs, hamsters, and ferrets.
Beagle Temperament
A popular family pet with children and people of all ages, the Beagle is another dog with tons of personality and comedic skills.
The Beagle is known for his work ethic and zest for life. He is full of energy, and will do best in family settings where he can be included in the activities.
Due to his incredible intelligence, the Beagle will need lots of mental and physical stimulation to stay happy.
You should also note that he can be a bit of an escape artist.
This little Houdini is a born problem-solver and is known to dig, climb, and manoeuvre his way out of a number of confinements. So you may have to get creative when trying to keep him in the backyard or out of the kitchen.
What Does the Jack Russell Beagle Mix Look Like?
Have you seen Jackabee pictures? If so, then you are already prepared for a pretty cute dog.
But what are the basics? How tall will the Jack Russell Beagle mix be? How much will he weigh?
And what other defining characteristics should you know about?
The truth is that because the Jackabee is a crossbreed, his appearance and everything that goes along with it such as height, weight, coat color, and more, will be left up to genetics and chance.
What we do know, due to his purebred parents, is that the average Jackabee full grown will be between 14-30 pounds and stand anywhere from 12-15 inches tall.
Now let's take a look at the other characteristics your Jack Russell Beagle mix could inherit, starting with the Jack Russell Terrier.
General Appearance of the Jack Russell Terrier
The Jack Russell Terrier is a smallish dog, weighing 14-18 pounds and standing between 12-15 inches tall.
His coat can come in three different types:
Smooth Coat – Short, sleek, and shiny
Rough Coat – Longer, coarse, and wiry to the touch.
Broken Coat – Somewhere between the smooth and rough coats, varying from longer to shorter on different parts of his body.
These coat types come in three standard colors:
White
Blue Belton
White and Chestnut
The Jack Russell Terrier has bright, alert eyes, erect ears that fold to the front.
General Appearance of the Beagle
A bit larger than the Jack Russell Terrier, the average Beagle stands 13-15 inches tall and weighs 15-30 pounds.
The Beagle is known for his adorable face, long, floppy ears, long tail, and short, sleek coat that comes in seven colors:
Orange and White
Lemon and White
Tri-Color
Chocolate Tri
White and Chocolate
White and Chestnut
Red and White
How Do I Groom and Care for a Jack Russell Beagle Mix?
Both the Beagle and the Jack Russell Terrier shed, so prepare for a dog that sheds a bit.
He needs to be brushed with a standard dog brush about twice a week.
Other than that, the Jackabee should be easy to maintain, only needing the occasional bath.
He will also need his nails trimmed regularly and his ears cleaned consistently enough to keep moisture and wax from causing infection.
Jack Russell Beagle Mix Life Expectancy and Genetic Health Issues
Early health screening is a great way to stay on top of your Jack Russell Beagle dog's health, especially since he is a crossbreed and could be susceptible to the same genetic diseases as his purebred parents.
A carefully bred and well looked after Jack Russell Beagle can expect to live between 10 and 16 years.
But what about genetic diseases?
To find out what your Jackabee dog could be susceptible to, we'll have to take a look at his purebred parents.
Jack Russell Terrier Lifespan and Health Concerns
With an average lifespan of 13-16 years, the Jack Russell Terrier is most prone to
inherited eye diseases, including dislocated lens
Legg-Perthes disease (disruption of the blood flow to the hip, which causes the bone in the joint to die)
luxating patellas (kneecaps which become easily and temporarily dislocated)
the blood clotting disorder von Willebrands disease
and portosystemic shunt, where blood circulation bypasses the liver.
All breeding Jack Russells should have a recent eye exam and knee exam by a suitably qualified vet.
Jack Russells with a family history von Willbrands disease can have a DNA test to find out if they are carriers.
At the time of writing there isn't a screening test for Legg Perthes or portosystemic shunt, so dogs with a family history of these conditions shouldn't be used for breeding.
Beagle Lifespan and Health Concerns
The Beagle can live between 10-15 years.
He can be predisposed to issues including
patellar luxation
inherited eye diseases
hypothyroidism
epilepsy
chondrodysplasia (dwarfism)
Musladin-Leuke Syndrome (a disorder of the connective tissues which can affect organs throughout the body)
Since patella luxation and inherited eye diseases are common to both Beagles and Jack Russells, it's especially important that both parents of a Jackabee litter are screened for these and given a clean bill of health.
The Beagle parents might also be screened for hypothyroidism.
As Musladin-Leuke Syndrome is unique to Beagles and only inherited when both parents are carriers, Beagle Jack Russell mix puppies will automatically be protected.
Exercise Requirements for a Jack Russell Beagle Mix
All dogs need exercise, but some dogs need more exercise than others.
While your Jackabee crossbreed may be on the smaller side, don't be fooled.
This little guy needs tons of exercise and mental stimulation to stay happy and healthy.
This is due to the fact that both his purebred parents were bred for hunting.
Highly energetic and full of zest, a Jack Russell Beagle mix who is not given enough exercise or training could become bored and destructive.
Hour-long walks each day or trips to the dog park will be excellent sources of exercise for this lively little hybrid.
He will also need lots of extra playtime at home, so having a securely fenced backyard would be best.
Training your Jack Russell Beagle mix
Luckily, Jackabee training is easy, as long as you utilize the positive reward system and lots of patience.
This intelligent crossbreed will enjoy pleasing you and learning new tricks, but he can be sensitive.
Be calm, and never scold him when he makes a mistake.
Due to their high prey drive, both the Jack Russell and the Beagle can easily be tempted to bolt after rabbits or squirrels.
So you'll need a strong and reliable recall in place before you walk him off the leash.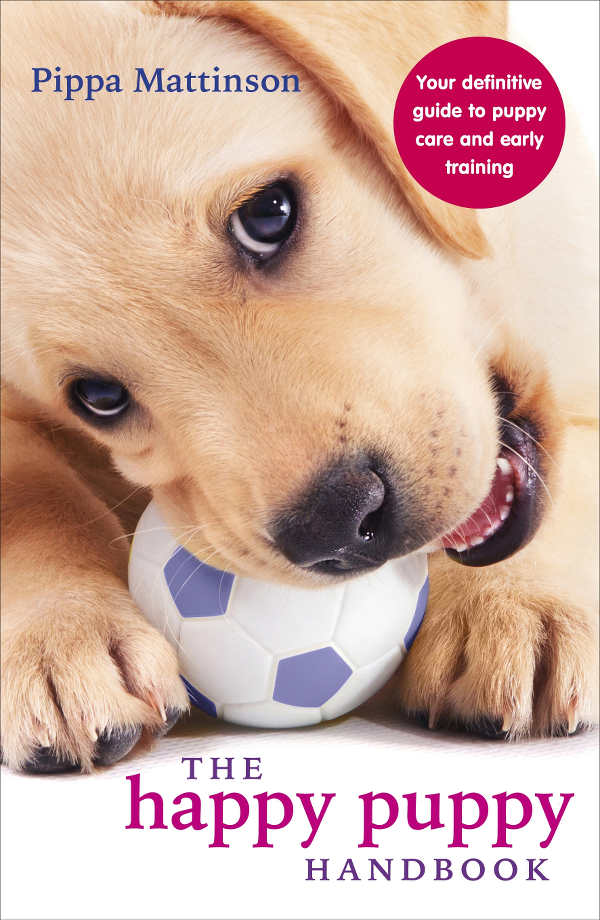 Should I Get a Jack Russell Beagle Mix?
Jackabees are cute and intelligent, but are you ready to commit to one?
The Jack Russell Beagle mix's ideal home type is one that has a securely fenced backyard where he can run and play freely to release any pent-up energy.
He will also do best with a family who offers him lots of love and attention.
He is a friendly, outgoing crossbreed who enjoys being a part of the family and joining in the fun, which means he won't be happy just watching from afar.
If you have the time to train, exercise, and love your Jackabee dog, then he just might be the perfect pet for you!
Picking Out the Best Jack Russell Beagle Mix Puppy
Are you determined to check out Jack Russell Beagle mix puppies? We can't blame you!
Still, while getting a new puppy is super fun and exciting, it's important to exercise patience and do plenty of research.
Remember, going through a responsible and reputable source to get your Jackabee puppy could play a key role in your dog's overall health and well-being down the road.
If you're looking at purchasing Jackabee puppies through a breeder, you'll want to consider the price.
Most breeders will typically charge around $500 to over $1000.
While that does seem steep, bear in mind it covers the cost of health screening for the parents, and early veterinary care for the puppy.
Good Jackabee breeders will offer you certificates proving their dogs are as healthy as possible.
But what if you want to go through a Jack A Bee Rescue?
Rescue a Jack a Bee
Choosing to rescue your dog is great for a number of reasons.
You're giving an unlucky dog a second chance, and the price is often a fraction of what breeders' charges.
On average, most shelters charge between $50 to $100. Their dogs should be vet-checked, up to date with vaccinations, and often neutered or spayed.
Just remember, whichever route you choose to take when finding your Jackabee pup, do your research and make sure you trust your source.
Other than that, have fun and enjoy your new Jack Russell Beagle mix!
Does your heart already belong to a Jackabee?
Tell us how you met the, and whether they're more Beagle or Jack Russell in the comments box!
References
Turcsan et al, Owner Perceived Differences Between Mixed-Breed and Purebred Dogs, Plos One, 2017.
Howell et al, Puppy Parties and Beyond: the role of early age socialization practices on adult dog behavior, Veterinary Medicine Research and Reports, 2015.
Nathan B Sutter and Elaine A Ostrander, Dog Star Rising: The Canine Genetic System, Nature Reviews Genetics, 2004.
Ackermann, The Genetic Connection; a Guide to Health Problems in Purebred Dogs, Second Edition, 2011.
Purebred Vs Mutt – Common Objections to Mixed Breed Dogs
Beuchat, The Myth of Hybrid Vigor in Dogs…Is A Myth, Institute of Canine Biology, 2014.