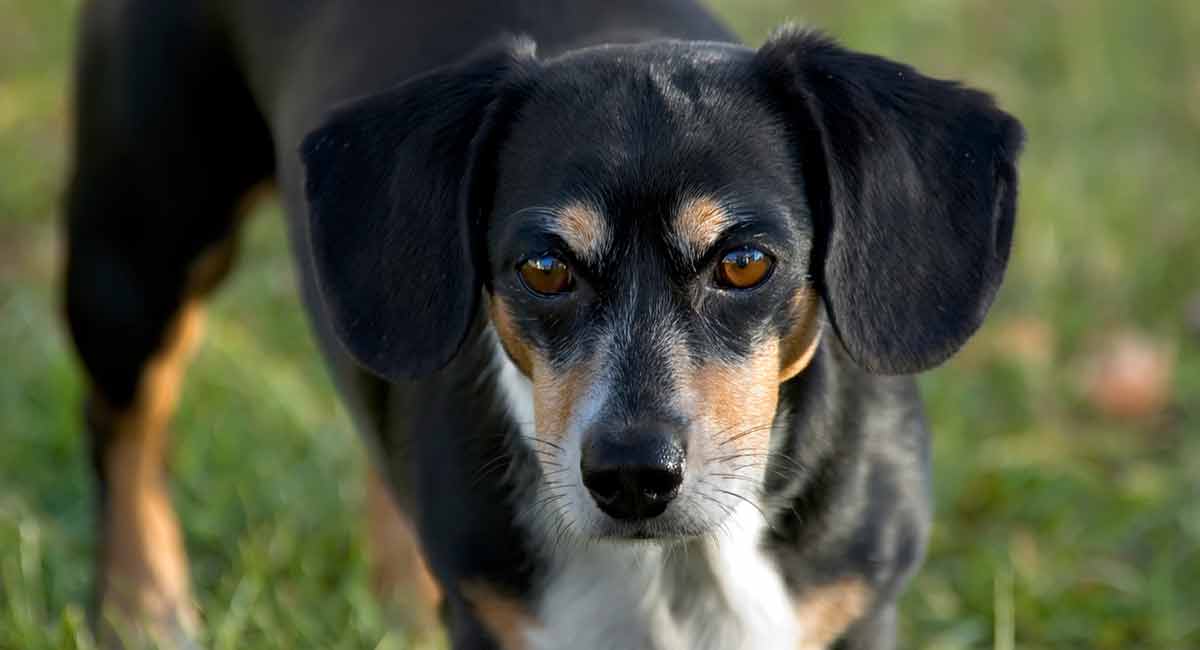 If there are any pups cuter than Dachshund mixes, we have yet to meet them.
Dachshund mix breed dogs are becoming increasingly popular both for their petite size as well as their winning qualities.
But which Dachshund mixes might be the best fit for your interests and lifestyle?
And do they have the potential to make healthy, happy pets?
About the Dachshund
The Dachshund is lucky number 13 on the American Kennel Club's annual list of most popular purebred dog breeds.
It is easy to see why. Can anyone look at a cute, wriggly, wiggly Dachshund and not smile?
Read on to learn more about some of the most popular Dachshund mix puppies.
Dachshund Mixes and the Theory of Hybrid Vigor
The Dachshund mixes you will meet in this article are all hybrid or "designer" dogs.
You might wonder what differentiates these dogs from the time-honored "mutt."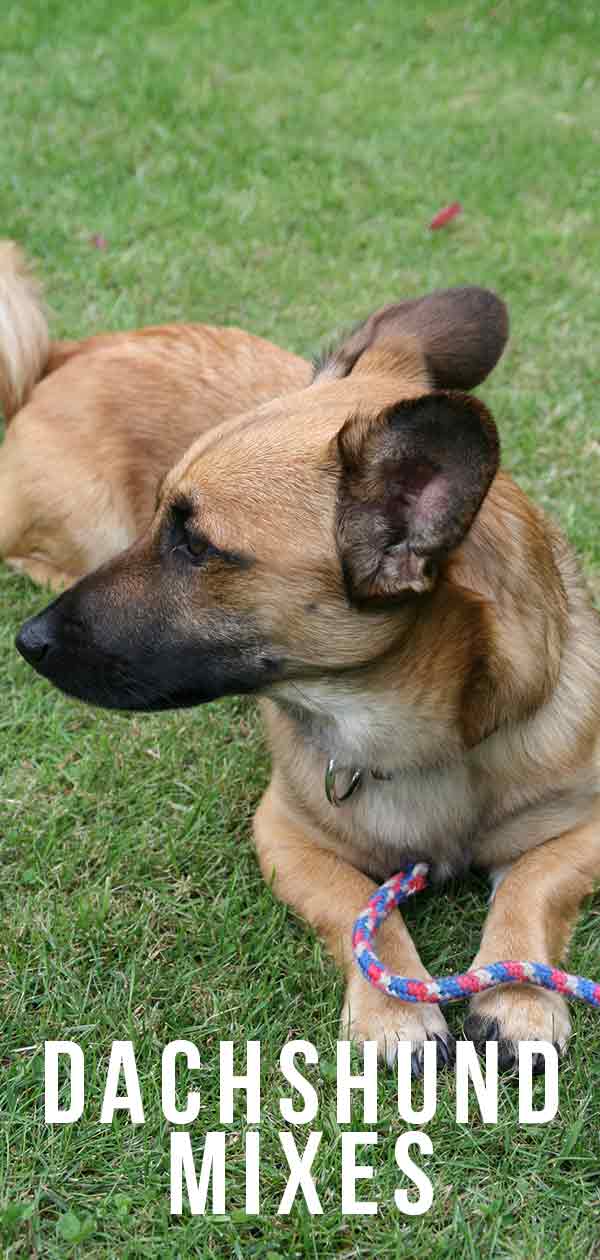 While a mutt may have genetic influence from many different dog breeds, a hybrid is a deliberate crossbreeding of two different purebred dog breeds.
Hybrid breeding is becoming more popular today as concerns mount about genetic health issues in many purebred dogs.
The theory of hybrid vigor explains how crossing two purebred gene pools may help improve the health of future litters of puppies.
The Dachshund Shape
The Dachshund has a unique shape among purebred dogs, with a long body and short legs literally bred to hunt badgers in their ground burrows.
The Doxie, as many fans call this beloved breed, may be small in size mighty in spirit.
Researchers have discovered a single gene, or retrogene (mutated gene), is responsible for the Dachshund's overly short legs.
This retrogene, called FGF4, reliably causes a form of dwarfism known as chondrodysplasia (achondroplastic dwarfism).
For our purposes, what you need to know is that FGF4 is a dominant gene.
This means a puppy only needs to receive a copy from one parent dog to be born with the shortened legs of the Dachshund breed.
So all standard or miniature Dachshund mix breed dogs will be influenced by the FGF4 gene and thus have shorter legs.
Doxidor: Labrador Retriever Dachshund Mixes
There is no denying the appeal of Labrador Retriever Dachshund mixes.
The Doxidor dog is a cross between a Labrador and a standard Dachshund.
Putting this hybrid breed in the 30-40 pound range and 15-25 inch height range in adulthood.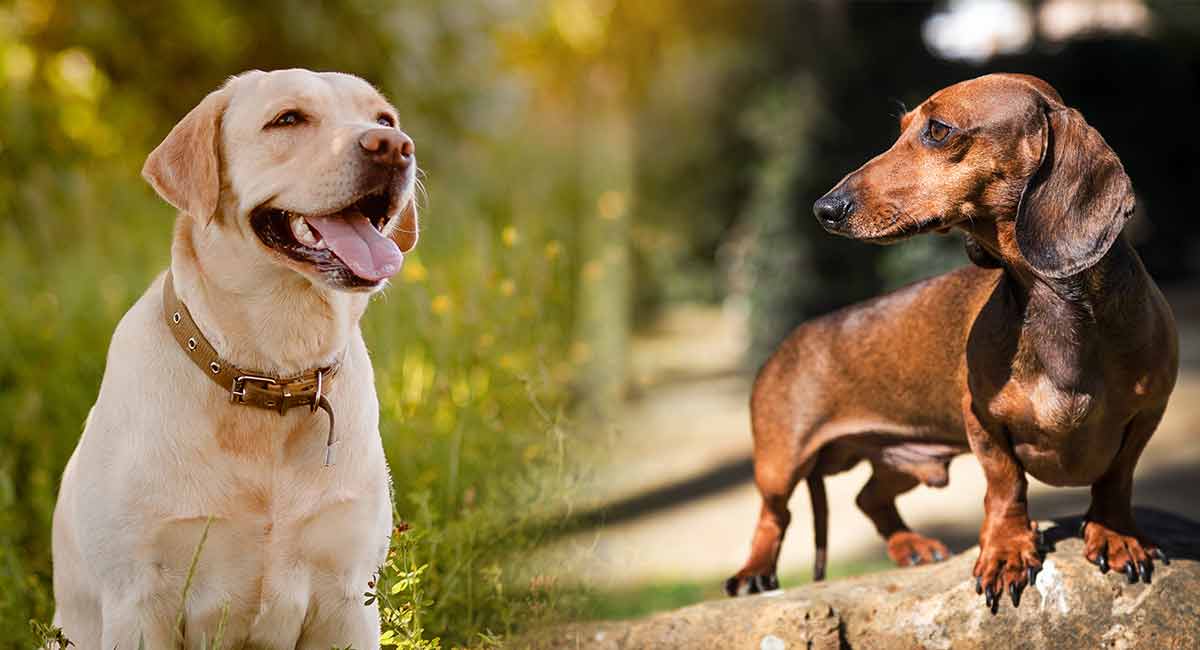 The Lab's enduring popularity stems in part from this dog breed's famously friendly personality.
The Lab is a great family dog, patient with kids and eager to please.
The Dachshund, conversely, can be notoriously stubborn.
The smaller the dog, the more extreme some of the temperament concerns will be with small children.
Because the Doxidor is a hybrid, you may not know which parent dog will most influence a puppy.
So if you do have a family with young children and you want to include a Doxidor in your family, it is safer to adopt an adult Dachshund mix rescue dog or seek out a breeder that specializes in later generation (F2, F3, et al) Doxidors.
A Doxidor may live anywhere from 10 to 16 years.
To learn more about Labrador Retriever Dachshund mixes, head on over to read our in-depth review guide.
Doxle: Beagle Dachshund Mixes
The aptly named Doxle is a crossbred dog with one Beagle parent and one Dachshund parent.
With the Beagle and the Dachshund, you find two dogs with complementary features.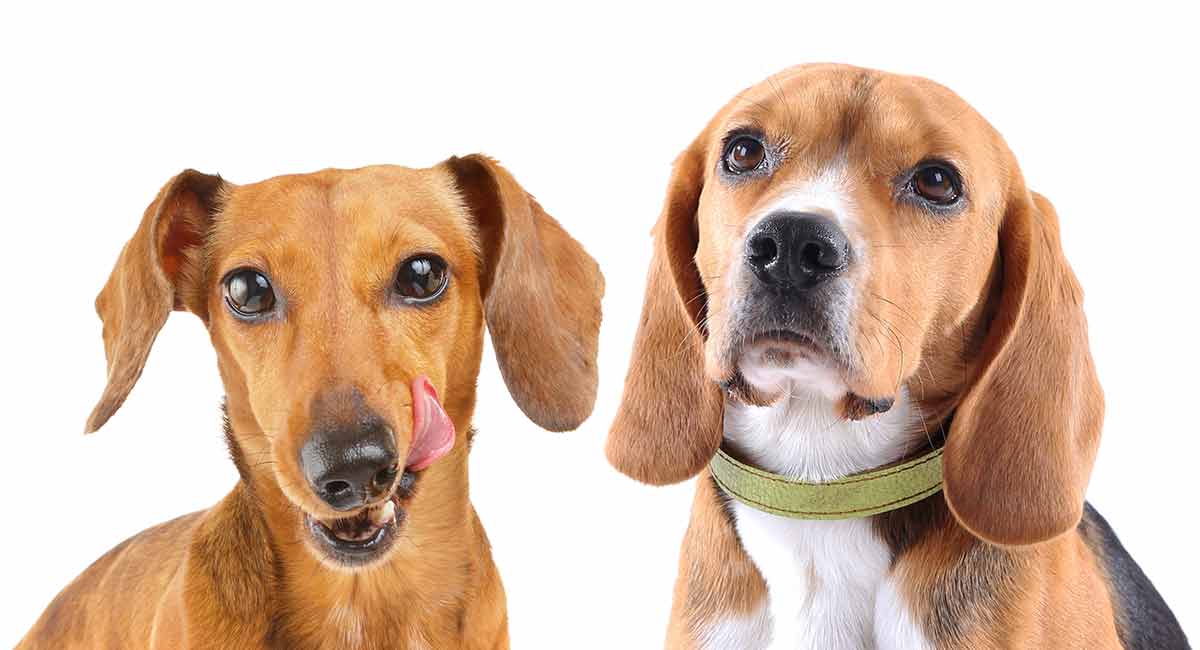 Both are purebred dogs bred first and foremost for their hunting prowess.
Both are fairly small and compact. (Historians believe the Beagle's name may mean "little" in the original Gaelic.)
Both can be high energy and intense, vocal and social, and tireless when on the hunt.
Of the two, the Dachshund can be more aggressive and territorial while the Beagle is generally quite genial and jolly.
Size-wise, your Doxle may weigh 16-32 pounds if the Dachshund parent is standard size or 11-20 pounds if the Dachshund parent is a mini.
The Doxle's life expectancy can be anywhere from 10 to 16 years.
To learn more about the singular Beagle Dachshund mixes, read our comprehensive Doxle breed review guide.
DoxiePoo: Poodle Dachshund Mixes
The DoxiePoo's name is a giveaway as to which other purebred dog parent this dog shares with the Dachshund—the Poodle.
Both the Poodle and the Dachshund share a history as working dogs.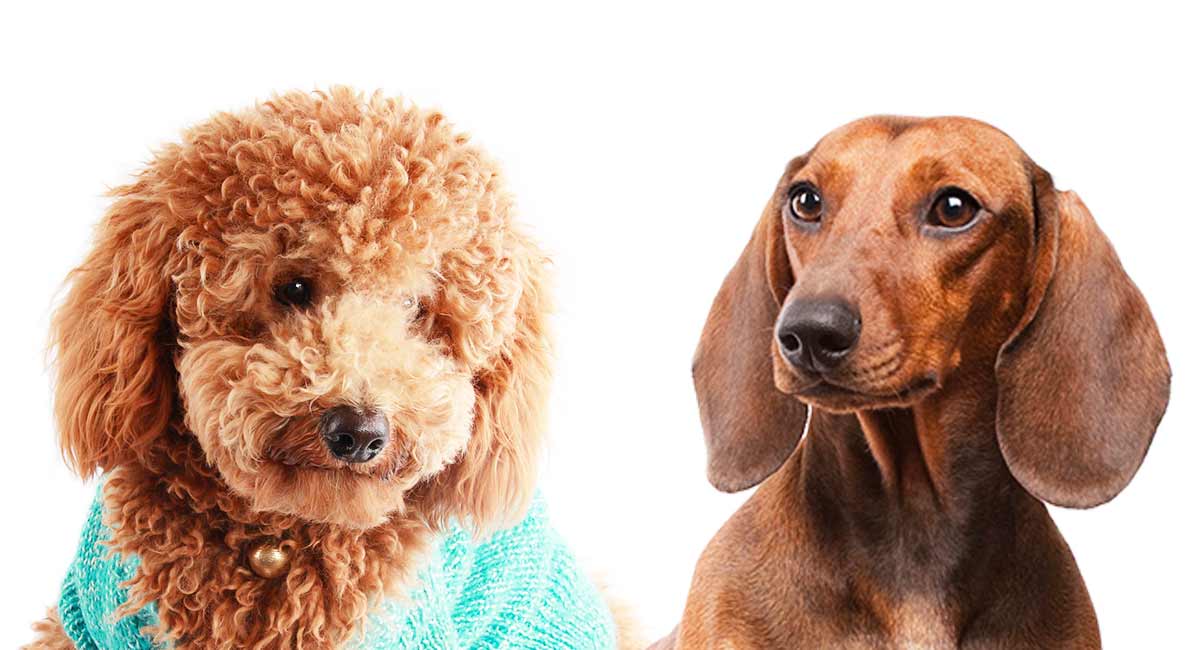 The Poodle's background is as a water retriever hunting game.
The Dachshund, of course, is a badger hunter extraordinaire.
The Poodle's famously non-shedding (some say hypo-allergenic) coat makes this purebred dog an ever-popular choice for hybrid dog breeding.
The Dachshund can have a smooth or wire-haired, short or long coat.
Poodles are bred in three sizes nowadays: Standard, miniature and toy.
Dachshunds are bred in two sizes: Standard and miniature.
This can mean your adult DoxiePoo's size can vary tremendously depending on the sizes of each parent dog.
A standard DoxiePoo may weigh 30-60 pounds. However, the more typical DoxiePoo weighs 10-30 pounds.
The average estimated life span of a Doxiepoo is from 10 to 15 years.
For more information about Poodle Dachshund mixes, we hope you will enjoy reading through our thorough breed review guide.
Dorkie: Yorkshire Terrier Dachshund Mixes
The Dorkie may just win the cutest name for a mini Dachshund mix.
The Dorkie has one Yorkshire Terrier parent and one Dachshund parent.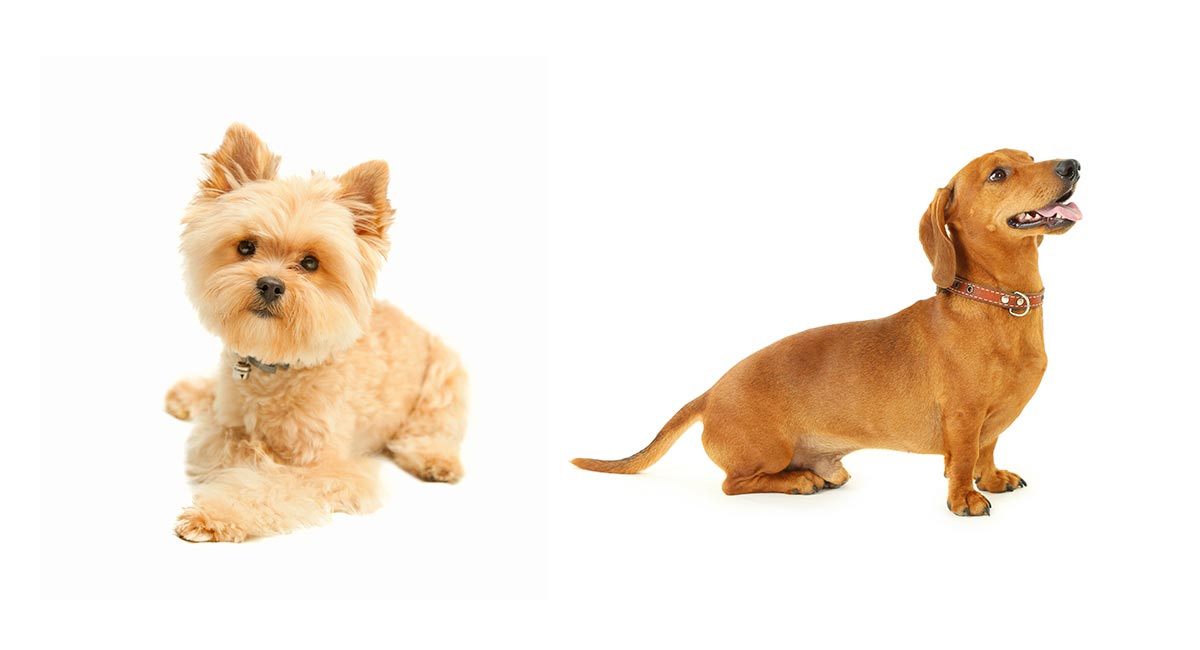 This tends to be a very complementary pairing since both purebred parent dogs are fairly petite in size and share similar personality traits.
The Dorkie will inherit hunting talent from both sides as well as a strong-willed personality and excellent guard dog instincts.
This is probably not the best pet dog choice if your family includes small children or other vulnerable family pets.
However, these lively dogs can make great pets for adults and seniors.
Size-wise, your Dorkie's adult size can vary depending on the size of the Dachshund parent dog.
Dachshunds are bred in standard and miniature sizes.
A standard Dorkie may weigh 12 to 32 pounds while a mini Dachshund mix Dorkie may weigh 3 to 11 pounds.
The Dorkie's average expected life span is around 12 to 15 years.
To dive in to more details about Yorkshire Terrier Dachshund mixes, we invite you to read through our detailed hybrid Dorkie guide.
Dorgi: Corgi Dachshund Mixes
The adorably named Dorgi has one Welsh Corgi parent and one Dachshund parent.
Typically, the Corgi parent comes from the Pembroke Welsh Corgi purebred line (the very same breed Queen Elizabeth II has helped popularize around the world).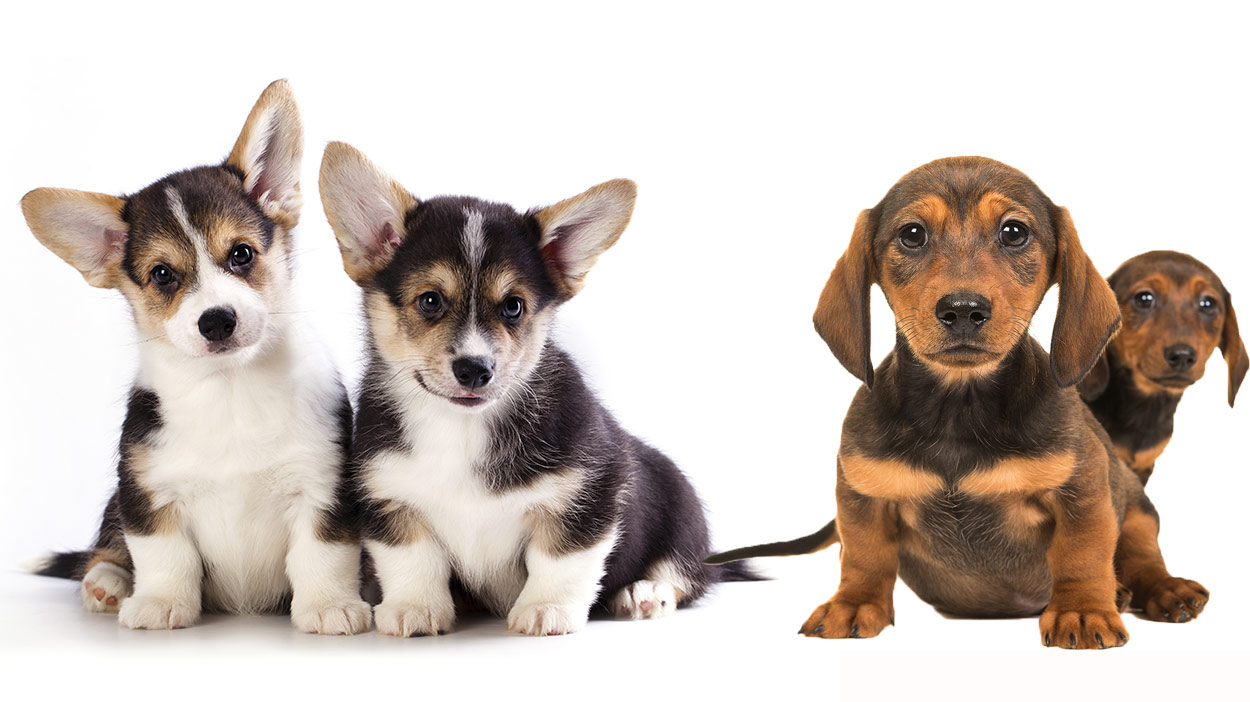 While today both the Dachshund and the Corgi are mainly kept as pet dogs, both come from a long lineage of hard-working dogs.
The Dachshund's background is as a badger hunter while the Corgi has a history as a geese and livestock herder.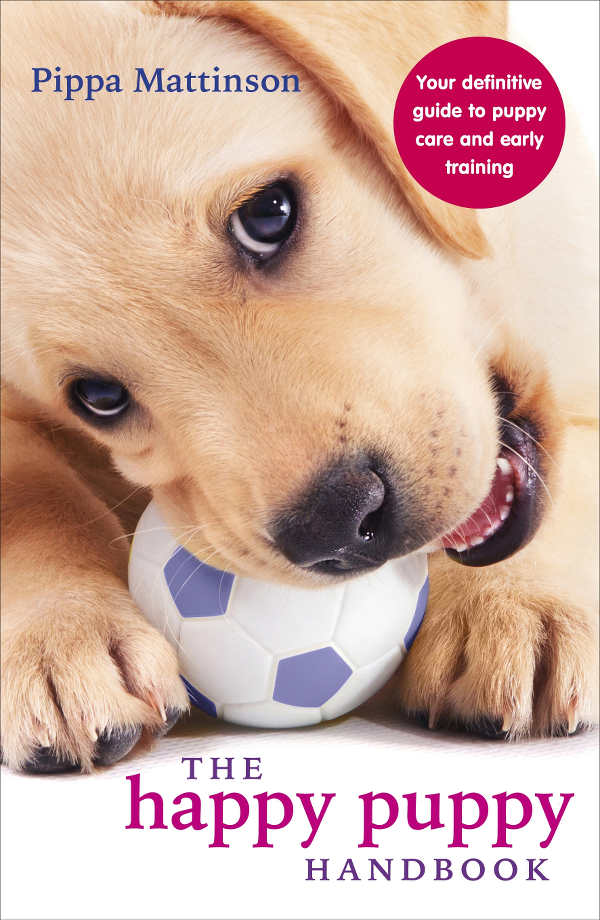 Also, both make excellent guard dogs.
A Dorgi's adult size can be anywhere from 15 to more than 30 pounds.
Since both breeds have naturally short legs (both carry the FGF4 retrogene for this trait), you can also expect a low-to-the-ground pup.
The Dorgi's average expected life span is 12 to 15 years.
To learn even more about Corgi Dachshund mixes, enjoy our thorough breed review guide.
Chiweenie: Chihuahua Dachshund Mixes
Who can resist a Chiweenie?
These pint-sized mixes are a great choice for dog lovers who want an indoor dog who can be happy living in small spaces.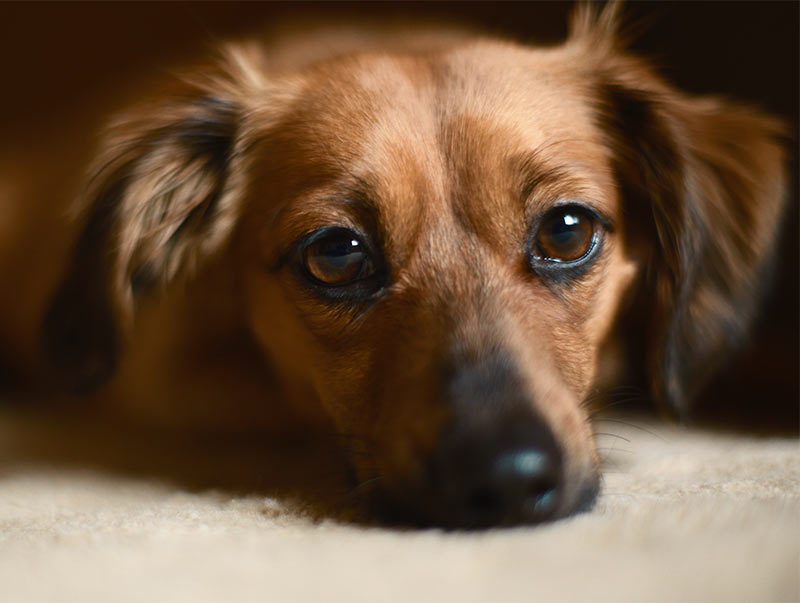 The Chihuahua is an amazingly popular purebred dog in its own right.
And in fact, both the Dachshund and the Chihuahua often seem to have "larger than life" personalities, especially given their small sizes.
Since both the Chihuahua and the Dachshund can have naturally aggressive traits, this dog breed—no matter how cute—is generally not recommended as a pet dog choice for families with young children or other vulnerable "prey type" family pets.
Your Chiweenie may be a miniature (3 to 10 pounds) or a standard (11 to 30 pounds), depending on the size of each parent dog.
Since both parent dogs can be bred in miniature or standard sizes, the best way to estimate a Chiweenie puppy's adult size is to learn as much as you can about each parent dog.
The typical life expectancy for a Chiweenie mix ranges from 13 to 16 years.
To learn more about the popular and adorable Chiweenie, read through this guide.
Which Are Your Favorite Dachshund Mixes?
Have you chosen your favorite Dachshund mixes from the wonderful Dachshund mix dogs you've met in this article?
As you search for your new pup, don't forget to check with your local Dachshund mix rescue shelter where you might be able to give a deserving Dachshund mix pup a wonderful new forever home.
References and Further Reading