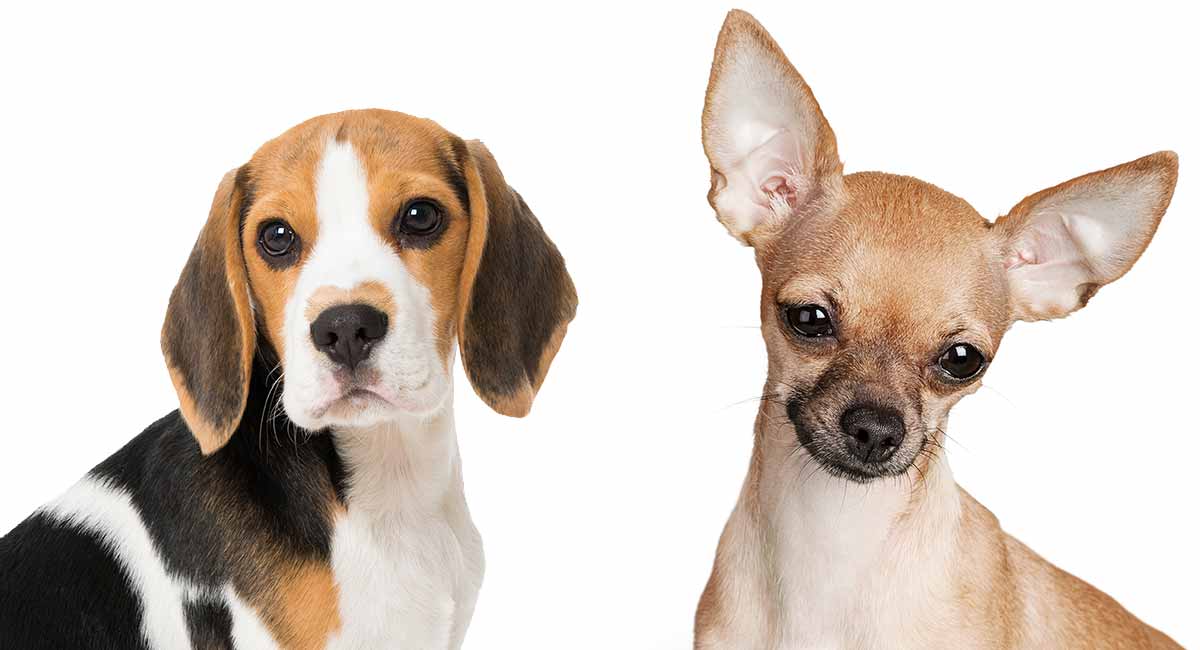 The Cheagle is are a mix of the little Chihuahua and medium-sized Beagle.
But which one are they most like?
Or do they have a special personality all of their own?
Join us as we learn all about the Cheagle!
Introducing the Cheagle!
Who is the Cheagle, you ask?
The Cheagle is the offspring of the Beagle and the Chihuahua.
Known as a crossbreed, hybrid dog, or designer dog, the Cheagle was created in the hopes of combining some of the Beagle's and the Chihuahua's most beloved traits.
But there is a lot of controversy when it comes to crossbreeding.
Keep reading to learn why.
The Crossbreed Controversy
First generation crossbreeds, such as the Cheagle, are surrounded by a big debate.
For breeders, dog lovers, and experts alike, the argument of whether crossbreeding is a good thing or just a designer dog fad has people up in arms.
Some of the argument revolves around mixing breeds.
What makes a crossbreed any different from a mutt?
And how can breeders get away with selling these mixed breeds for as much as purebred dogs?
While it is true that mutts and crossbreeds share mixed lineages, a crossbreed is the purposefully designed dog of two specifically chosen purebred parents.
A mutt, on the other hand, is an accidental mix without an explicitly chosen bloodline.
To read more about mutts in comparison to crossbreeds, visit us here.
Now, What About Health?
Are purebred dogs really less healthy than mutts and crossbreeds?
The unfortunate truth is that purebred dogs are more prone to suffering inheritable diseases due to generations of overbreeding in shrinking gene pools.
Those who support crossbreeding hope to put an end to this.
They believe that crossbreeding will help reduce the chances of genetic diseases being passed down to litters by widening the gene pool.
However, skeptics insist that purebred dogs and crossbreed dogs are just as susceptible to inheriting the same genetic diseases.
So does the Cheagle still tickle your fancy?
If so, then keep reading, because we are about to learn all about the Beagle cross Chihuahua!
What Is the Origin of the Cheagle?
Considered a first generation crossbreed, the origin of the Cheagle is still a mystery.
While we can't tell you exactly how he came to be, we can learn more about what makes him special by looking into the histories of his purebred parents.
Let's learn more about the origin of the Beagle and the Chihuahua!
Origin of the Beagle
The Beagle's story goes so far back that historians have trouble pinpointing his exact origin.
Some argue that the Beagle's name comes from the Gaelic word "beag," meaning little.
Other experts insist that the word Beagle derives from the French term "be'geule," which describes the sound a hound makes when he barks.
Either way, experts are certain the Beagle came about sometime before 55 B.C.
Known by hunters and Beagle enthusiasts as a foot hound, the Beagle was especially useful to those who were either too poor to own and board horses or too old to ride them.
The Beagle was an excellent sighthound, renowned for his keen sense of smell and incredible talent at rabbit and hare hunting.
He could easily keep up with his hunting masters on foot, helping them end their days with successful hunting trips time and again!
Popular Across the Atlantic
The Beagle made his way to America after the Civil War, where he immediately found favor with US hunters who were keen on bringing in rabbit and hare.
But it was more than his hunting skill that won people over.
The Beagle's adorable personality, loyal disposition, and playful ways made him the perfect family companion and child's dog to boot!
The American Kennel Club (AKC) registered its first Beagle in 1885, and today the Beagle resides at number 5 out of 194 on the AKC's list of America's most popular dog breeds!
Origin of the Chihuahua
The national dog of Mexico, the Chihuahua is famous for his Mexican origin, although how he became associated with the country is still somewhat of a mystery.
This is because there are ancient artifacts all over the world that depict Chihuahua-type dogs, meaning this tiny breed was an ancient and rather popular little guy in numerous regions!
Still, many experts believe the Chihuahua is the ancestor of the ancient Techichi breed and came about due to the Aztecs' desire and careful modification to create tinier dogs.
Sadly, the little breed was thought to have been all but lost during the Conquest of Cortez.
However, to the surprise of American explorers during the 1800s, they were found to have actually survived the battle by taking shelter in tiny, isolated villages.
So How Did the Chihuahua Dog Become Known As the Chihuahua?
The breed's name comes from the region in which most of these little guys were rediscovered – which was, you guessed it, Chihuahua!
As the Chihuahua spread across the world, his fame flourished.
It wasn't long before his compact size, intelligent mind, and sassy temperament made him a Hollywood favorite in the United States, where he has starred in a number of movies and commercials.
Registered by the AKC in 1908, the Chihuahua enjoys his place at number 30 out of 194 on the AKC's list of America's most popular dog breeds.
Cheagle Personality
As we have gathered from the above information, the Chihuahua and the Beagle have rich histories and fascinating roots that make them unique and special purebreds.
But what happens when you put the two together?
What is their offspring, the Cheagle, going to be like?
As with all crossbreeds, you are rolling the dice when it comes to temperament and disposition.
Your Cheagle dog could inherit any number of personality traits from his purebred parents.
Let's take a look at the temperament of the Beagle and the Chihuahua to get a better idea of how your Cheagle dog may behave.
Beagle
The Beagle, for starters, is a family favorite.
There is a reason he sits so high on the AKC's list of most popular dog breeds!
He is friendly, loves children of all ages, and gets along with most everyone.
The Beagle is playful and curious and incredibly eager to please.
He is a quick learner and easy to train, making him an ideal pet for novice dog owners.
Prey Drive
Still, the Beagle was created to be a hunter, and he has a very high prey drive.
He can be prone to taking off after smaller animals and can be a bit vocal as well.
Don't forget, the Beagle is famous for his hound-like bark!
The Beagle is also an incredibly affectionate breed who becomes quite bonded to his owners.
This is not the dog for those who are going to be out and about all the time, unless your Beagle can join you.
He will not tolerate being left alone for hours on end and can become bored, depressed, and destructive if left without mental and physical stimulation.
He will also require plenty of love and attention to stay happy and healthy.
But What About the Chihuahua?
A big dog in a teensy body, the Chihuahua is more of an independent thinker than his Beagle counterpart.
While highly intelligent, the feisty Chihuahua is less interested in learning and more interested in doing things as he sees fit.
He has a bit of an ego and doesn't get on too well with very small children and other household pets.
In fact, the Chihuahua would prefer to be yours and yours alone.
He wants no other to steal your affections from him!
However, the Chihuahua is beloved for his sassy personality.
Chihuahua lovers simply adore this tiny comedian.
Still, due to his hard-headed reputation, the Chihuahua will need to be socialized early on in puppyhood to ensure he doesn't grow up too bossy.
Cheagle
While the Beagle and the Chihuahua have very different temperaments, they are equally affectionate and love their people to pieces.
Prepare for your Cheagle crossbreed to be highly devoted to his family.
On the other hand, the further aspects of your Cheagle temperament will be left up to chance.
For this reason, and as always, we suggest early socialization and obedience training for your Cheagle crossbreed, beginning as a puppy.
Early socialization and obedience training will help ensure your Cheagle is a well mannered adult and will reduce the chances of your Cheagle developing bad habits or undesirable behaviors.
So what will the Cheagle look like, you wonder?
Keep reading!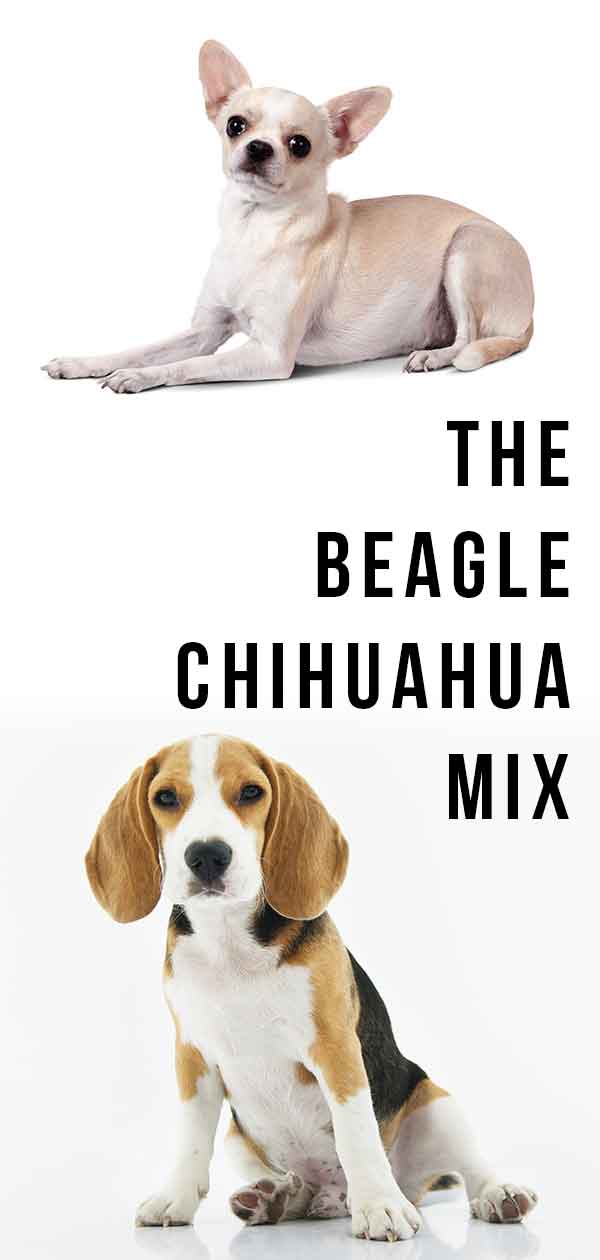 The Cheagle Appearance
With any mix, not just the Beagle and Chihuahua mix, you are leaving appearance up to chance.
The Beagle and the Chihuahua look quite different, and you may end up with a number of physical traits in their crossbreed offspring.
Your pup could look more like one parent or the other or be a complete mixture.
Let's take a look at your options.
Beagle Traits
To start, the Beagle is around 13–15 inches in height and weighs 20–30 pounds.
He has long, floppy ears and a sweet, expressive face.
His short, slick coat comes in seven color varieties:
Red and White
Lemon and White
White and Chocolate
Orange and White
Chocolate Tri
White and Chestnut
Tri-color
Chihuahua Traits
The Chihuahua looks very different and is much smaller than the Beagle.
Furthermore, there are actually two types of Chihuahua – the Apple Head Chihuahua and the Deer Head Chihuahua.
Although the two types are not recognized by major breed clubs as official names, most enthusiasts and Chihuahua experts accept these names to help differentiate between the two varieties.
Apple Head
For example, the Apple Head Chihuahua has a more predominantly apple-shaped head, with bulging eyes, a shorter muzzle, and a 90-degree angle where the forehead meets the nose.
Also, the Apple Head Chihuahua is the only Chihuahua variety accepted for show.
Deer Head
The Deer Head Chihuahua is said to resemble a young deer, with his large ears, longer muzzle, and wide, round eyes.
As previously mentioned, the Chihuahua dogs, regardless of the two varieties, are much smaller than the Beagle, standing only 5–8 inches tall and weighing under six pounds.
The Chihuahua breed has two coat types which are either long or smooth, and they have large, erect ears, a long tail, and six color varieties:
Black
White
Fawn
Chocolate
Cream
Gold
So how big can Cheagle adults get?
The range is quite large, but on average your Cheagle adult will be somewhere between 5–15 inches tall and weigh between 6 and 30 pounds.
Now let's talk about grooming and general care.
How to Groom and Care for Your Cheagle Mix
Grooming a Cheagle dog will depend on the type of coat he inherits from his purebred parents.
Both the Beagle and the Chihuahua are moderate shedders, so brushing your Cheagle twice a week will help to keep loose hair under control.
However, if your Cheagle inherits his long-coated Chihuahua parent's coat, then he should be brushed more often to keep his hair from becoming tangled and matted.
Your Cheagle will also need an occasional bath using high-quality dog shampoo to keep his coat looking its best.
You will also need to check your Cheagle's ears regularly and make sure they are free of waxy buildup and moisture that could cause infection.
Furthermore, the Cheagle will need his nails cut regularly to keep them from cracking and splitting.
Cheagle Life Expectancy and Genetic Health Issues
As a crossbreed, your Cheagle could be prone to any of the same health issues as his purebred parents.
For that reason, we recommend having your Cheagle dog undergo early health screening.
Early health screening can help you better determine what issues your Cheagle could potentially face in the future.
You should also be aware of what his parent breeds are susceptible to.
Let's Start With the Beagle
The Beagle has a lifespan of 10–15 years and can be predisposed to suffering from obesity, allergies, cherry eye, hypothyroidism, and epilepsy.
Then, the Chihuahua
With a life expectancy of 14-16 years, the Chihuahua is susceptible to eye issues, patent ductus arteriosus, mitral valve disease, tracheal collapse, patellar luxation, and idiopathic epilepsy.
The Apple Head Chihuahua is specifically prone to something called brachycephalic airway syndrome.
It is caused by the flattened face and skull development of the Apple Head Chihuahua's skull.
Brachycephalic airway syndrome can cause breathing issues as well as pain, discomfort, snoring, sleep apnea, and more.
Remember, your Cheagle dog could be susceptible to inheriting any of the above-mentioned issues his purebred parents are susceptible to.
Training and Exercising a Cheagle Dog
How do you train your Beagle Chihuahua Mix?
The Beagle and the Chihuahua have different temperaments, and their Cheagle offspring could inherit any number of his parents' personality traits.
Of course, this will have an impact on training.
While the Beagle is an intelligent dog who is eager to please and quick to learn, the Chihuahua has a bit of a stubborn streak and may be bossier than his Beagle counterpart.
For this reason, training should begin early on in puppyhood, and experts say you should not let your Cheagle puppy get away with something you wouldn't let a Cheagle adult get away with.
Always Be Gentle and Positive
Train with a firm but loving hand, and always use positive reinforcement as opposed to harsh corrections and punishments.
Treats and plenty of praise work wonders, even with the most stubborn of dogs.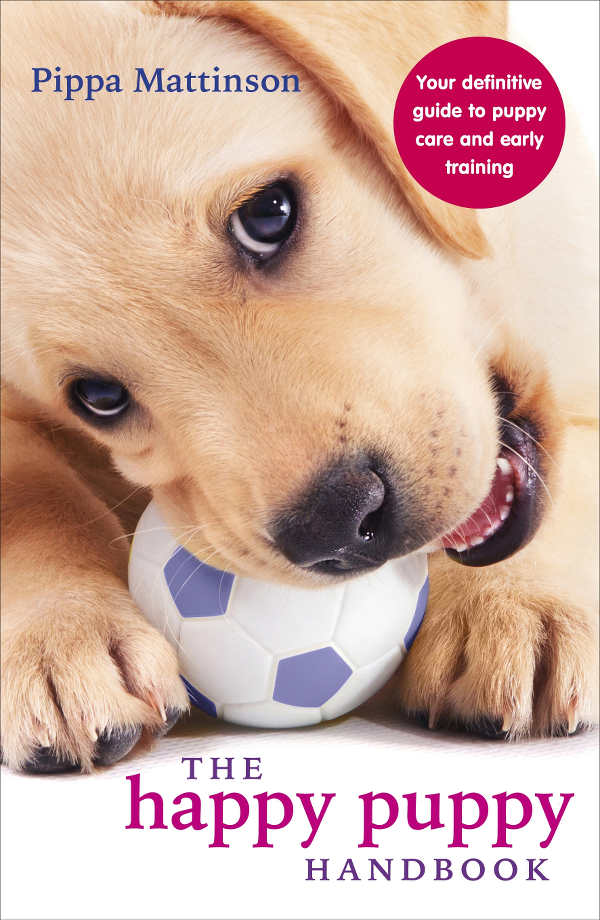 Remember, both the Beagle and the Chihuahua are intelligent dogs who will need lots of love and attention to stay happy and healthy.
Mental stimulation, as well as early socialization and obedience training, will be key to raising a happy and well mannered Cheagle mix.
Your Cheagle will thrive on about a half hour of exercise each day.
He will also enjoy romps in a secure backyard, as well as games of fetch or tug-of-war.
Anything that keeps him with his people will keep him happy!
Should I Get a Cheagle Crossbreed?
The Cheagle will likely make a wonderful dog for the right home and family type.
But how do you know if the Cheagle is the suitable crossbreed for you?
This is an adaptable cross, who will do well in a number of home environments due to his relatively compact size.
This means he will thrive in small apartments all the way up to sprawling estates, so long as his exercise needs are being met.
However, the Cheagle may not be the best crossbreed for families with young children under the age of eight.
Cheagle Needs
He will also likely have a high prey drive and will need to be walked on a leash at all times when outside of the home.
Furthermore, the Cheagle is more likely than not to be a vocal dog, so those who like lots of quiet should probably reconsider this crossbreed.
The Cheagle is going to be an active, playful, and curious dog, but he could also be stubborn and hard-headed like his Chihuahua parent.
This is a crossbreed who is also known to bond very closely with his family members and will not do well left alone for hours at a time.
He would do best in home types with families that have a relatively flexible work schedule and are able to spend lots of time with him.
Finding a Cheagle Puppy!
Is the Cheagle right for you?
Finding Cheagle puppies should be a fun and exciting experience, but you should also take your time and exercise patience.
Of course, we always recommend doing plenty of research.
Getting your Beagle Chihuahua puppy from a reputable source is the most important thing you can do and will start you and your Cheagle companion off on the right foot.
Breeders
When going through Cheagle breeders, keep in mind that reputable breeders will already have health screened their puppies and will be able to offer you certificates proving they are good to go.
You can expect Cheagle breeders to charge anywhere from $500 to over $1000 for their Beagle Chihuahua mix puppies, with prices being more if the parent breeds are show quality.
Rescue
If you are looking to rescue your Cheagle dog, prepare for adoption fees to range from $50 to $100.
One of the great things about going through a rescue (aside from the rescuing and the price) is that shelters will often cover the initial vet consultation.
So do you think the Cheagle will suit your lifestyle?
Drop us a note in the comments!
References
Borbala Turcsan, Adam Miklosi, Eniko Kubinyi, Owner Perceived Differences Between Mixed-Breed and Purebred Dogs
Tiffani J Howell, Tammie King, Pauleen C Bennett, Puppy Parties and Beyond: the role of early age socialization practices on adult dog behavior, Volume 6, pages 143-153
Nathan B Sutter and Elaine A Ostrander, Dog Star Rising: The Canine Genetic System, Nature Reviews Genetics, Volume 5, pages 900-910
Lowell Acumen DVM, DACVD, MBA, MOA, The Genetic Connection; a Guide to Health Problems in Purebred Dogs, Second Edition, 2011
Purebred Vs Mutt-Common Objections to Mixed Breed Dogs
Carol Beuchat Ph.D., The Myth of Hybrid Vigor in Dogs…Is A Myth.