The Beagle Cocker Spaniel mix is one of the newest mixes on the block, with a particular bent for sweetness and companionship.
But what can you expect when these two friendly breeds collide?
What is Beagle Cocker Spaniel mix temperament like?
Are they easy to train?
Are they healthy, and how long do they live?
We'll answer all these questions and more, right here.
Let's start with their origin story.
Where Does the Beagle Cocker Spaniel Mix Come From?
Deliberately crossbreeding dogs of two different pedigrees is a relatively recent phenomenon.
We do not know when or where this mix first was made and loved.
But what we can do is look at the parent breeds for information about their offspring. Let's start with Beagles.
Beagles are one of the oldest breeds known today.
Their ancestors could stretch as far back as ancient Greece, but the first dogs to be identified as Beagles were in the United Kingdom in the mid-18th century.
For most of their history, they were born and bred to hunt alongside people on and off horseback. Today, they are one of the most popular companion dogs in America.
Cocker Spaniels are also originally hunting dogs. They date back to the 1900s, where they were used primarily to flush out birds and follow horses during the hunt.
Today, the Cocker Spaniel line has diverged into English Cocker Spaniels and American Cocker Spaniels.
Over time, both breeds have mellowed into loving, affectionate companions.
Fun Facts About the Beagle Cocker Spaniel Mix
Beagle Cocker Spaniel mix dogs are also known as Bockers.
At the time of writing, Bockers still have a fairly low profile.
But of course, one of the most famous and instantly recognizable dogs in the world was a Beagle – Snoopy!
Famous Beagle owners include Lyndon B. Johnson and Meghan Markle, now the Duchess of Sussex.
Famous Cocker Spaniel owners include Oprah Winfrey and George Clooney.
What to Expect from a Beagle Cocker Spaniel Mix Puppy
Crossbreed dogs are increasingly popular.
Often, breeders hope that by mixing two breeds, their puppies will inherit the best qualities of each.
However, this is far from guaranteed. A litter of mixed breed puppies can inherit any combination of traits from their parents – including the less-than-perfect ones!
You might not know for sure exactly what your Beagle Cocker Spaniel mix puppy is going to be like until he grows up.
This is part of the joy for some dog owners, and down right unappealing to others. Once you've decided how it makes you feel, you'll be part of the way to deciding whether a Bocker is the right dog for you.
Let's help, by looking at the different possibilities.
Beagle Cocker Spaniel Mix Appearance
These pups have a wide variety of coat and eye colors, but some are more common than others.
Brown, black, merle and white are the standard roundup. Solids and variations, or two or three colors, are most common in their coats.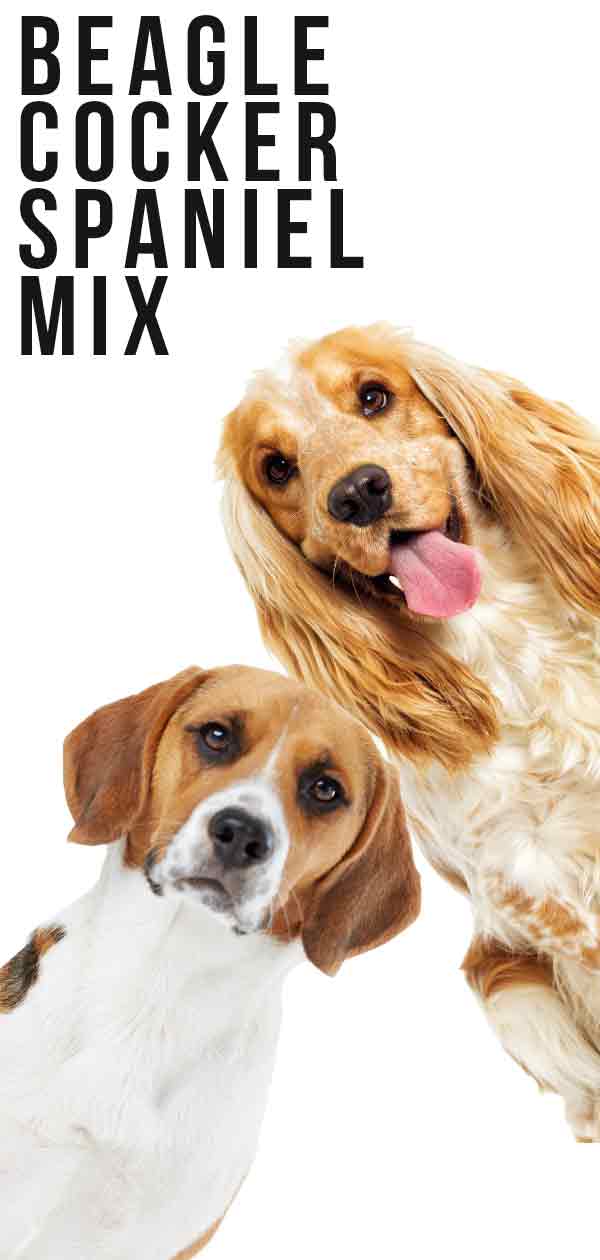 The Beagle Cocker Spaniel mix can have a short coat, a curly coat or a mix of both.
Their appearance can vary from pup to pup, even within the same litter.
Since Beagles and Cockers are both small to medium sized dogs, Beagle Cocker Spaniel mix size is reasonable predictable.
They tend to be about 12 to 15 inches tall and weigh about 20 pounds.
Beagle Cocker Spaniel Mix Temperament
If only one word could be used to describe these pups' temperament, that word would be "sweet."
Both Beagles and Cockers are famously amiable dogs with happy dispositions.
So their puppies are likely to be full of good spirits as well!
Given these traits, they are well-suited companions for many prospective dog owners. First-time dog owners and experienced handlers, energetic older couples and families with small children are all likely to get along with a Bocker.
Beagle Cocker Spaniel mixes are highly intelligent. That does mean they can get lonely and bored without company and outlets to channel their intelligence.
A sweet and docile dog can still transform into a noisy and destructive one if they're bored!
Beagles and English Cocker Spaniels have a high prey drive. If you have smaller pets, chat to your breeder about this in detail.
A Bocker with an American Cocker Spaniel parent might have a lower prey drive, but the other parent is still a Beagle, so there are no guarantees!
And finally, there is some evidence of increased aggression among English Cocker Spaniels.
If you visit a litter with an English Cocker Spaniel parent, insist on meeting them before you commit to bringing a puppy home.
Training Your Beagle Cocker Spaniel Mix
Beagle Cocker Spaniel Mixes are very trainable, but they don't teach themselves well.
They are determined to do what they think is the right thing, so teach them what that is from the very start.
Consistency, clarity and caring are paramount in training all dogs, but Beagle Cocker Spaniel Mixes need them in a greater degree than other breeds may.
When you create a routine of training and stick to it, these pups thrive and flourish.
A great place to start learning about your training options is with our tailored training guides.
After proper training, they will remember and listen for a long time to come. It's just a trick to train them in the very beginning.
Obedience classes are another excellent option for these lively pups.
They also provide socialization for your new pup.
While they do not need above-normal levels of socialization, all puppies benefit from learning and experiencing new dogs, people and places.
Training routines are not the only routines these pups need.
Exercise, meals, play and rest all go better if your Beagle Cocker Spaniel Mix is on a predictable and regular schedule.
This habit provides an optimal environment for both you and your newest member of the family.
Beagle Cocker Spaniel Mix Health
Moving on to the health and care of these pups, you can expect a Cocker Spaniel Beagle mix dog to live about 12 to 15 years.
Statistically, being mixed breed dogs improves their overall health, due to hybrid vigor.
In the simplest terms, outbreeding pedigree dogs increases their puppies' newborn survival rate, general health and lifespan, and protects them against some genetic diseases.
However, they can still inherit many of the disease their parents are prone to, so it's important to be aware of what these are, and find puppies from health tested parents.
Beagle Health
On the Beagle side of the family, common health problems include
hip dysplasia
Musladin-Leuke syndrome (MLS)
congenital heart defects.
The Canine Health Information Center recommends screening breeding Beagles for hip dysplasia, MLS and heart disease, as well as having them checked by a specially qualified veterinary opthalmologist.
A good breeder will be happy to share the results of these tests with you.
Cocker Spaniel Health
Cocker Spaniels are prone to cataracts, seborrhea and retinal dysplasia.
Standard eye and ear tests and checks by your veterinarian are always a good thing for any dog. They are particularly recommended to prevent these major concerns.
Overall, both Beagles and Cockers are fairly healthy to begin with, and the Beagle Cocker Spaniel mix benefits from this.
Regular vet check should be quite enough to manage any issues that may crop up, though this will vary from dog to dog.
Do Beagle Cocker Spaniel Mixes Make Good Family Dogs?
This question should be one of the primary questions for any new potential owner, whether there are multiple other family members (humans and animals), just another person, or expanding to a family of two.
Will a Beagle Cocker Spaniel mix be right for you and your family?
Due to their bubbling reserves of exuberant energy, these dogs do best in a family who can provide regular opportunity for exercise and playing games.
They thrive especially well in families with an active, outdoorsy lifestyle, and time to attend obedience classes for a mental workout.
They are also best suited to families where at least one person is at home during the day, so they don't get lonely.
Overall, Beagle Cocker Spaniel Mixes make great family dogs.
Rescuing a Beagle Cocker Spaniel Mix
Rescuing a dog is a great way to give them a new opportunity at life.
Many dogs are put up for adoption because their owner's circumstances change beyond their control.
A big advantage of adopting an older mixed breed dog is that the shelter can tell you details of their personality, and which qualities they've inherited from each breed.
At the bottom of this article we'll link to some rescue agencies specializing in Beagles, Cockers and their crossbreeds – let us know if you know another to add to the list!
Finding a Beagle Cocker Spaniel Mix Puppy
If you'd prefer to purchase a Bocker puppy, our puppy search guide will help you get started.
Avoid puppy mills and pet shops, these places are focused on profit and high turnover. They do not provide a loving, nurturing environment for dogs—the parents or the pups.
Raising a Beagle Cocker Spaniel Mix Puppy
Apart from the extra emphasis on routine and predictable schedules, training and raising a Beagle Cocker Spaniel mix is much the same as training any other canine member of a family.
The wealth of information out there can be overwhelming for first-time and experienced owners alike.
So agreat place to start is at our puppy guide page. With professional advice and practical tips combined, you'll be off to a great start.
It may seem overwhelming at times and impossible at others, but it's all part of the learning curve.
And the late-night snuggles, the fun morning walks and the loyal companion in training make it all worthwhile!
Pros and Cons of Getting a Beagle Cocker Spaniel Mix
Take these pros and cons into consideration before choosing your next (or first) Beagle Cocker Spaniel mix.
Cons
Frequently need more mental simulation than other dogs their size.
May be very difficult to find.
May have a high prey drive.
Pros
Fairly easy to train due to their high intelligence.
Very affectionate and friendly.
Generally healthy, with few hereditary illnesses.
Similar Beagle Cocker Spaniel Mixes and Breeds
What are some other options in the world of dogdom to a Beagle Cocker Spaniel mix?
Depending on the combination of traits that you find appealing about a Beagle Cocker Spaniel mix, both of the parent breeds are options. They may be easier to find than this mix.
Other mixes you might like include the Beagle Border Collie mix or the Cocker Spaniel Poodle mix.
Alterniatively, you might love life with a purebred Labrador or Welsh Corgi.
Beagle Cocker Spaniel Mix Rescues
As discussed previously, this dog can be quite difficult to find or rescue. However, there are a few unexpected places you can look.
The first little-known place is with the breeders of Beagle Cocker Spaniel mixes. They might know of homes where the pup is not a good fit or where the family is expecting puppies.
Another place to check is with the National Beagle Club or Cocker Spaniel Club.
Cocker Spaniel Rescues
U.S., Pennsylvania: Cockers Across PA Cocker Spaniel Rescue Inc.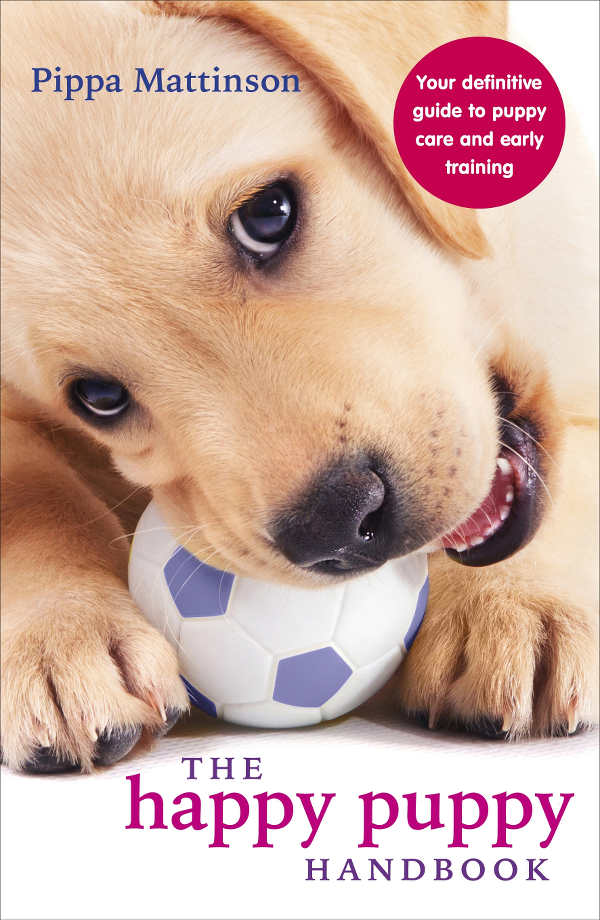 U.S. & Canada, western states: Second Chance Cocker Rescue
U.K., nationwide: Dogs Trust
U.K., Midlands: Cocker and English Springer Spaniel Rescue
Australia, nationwide: English Cocker Spaniels Australia, Inc
Australia, Queensland: Cocker Spaniel Rescue QLD, Inc
Beagle Rescues U.S.
Triangle Beagle – NC
Brew Beagles – VA, DC, MD, DE, PA
SOS Beagles – NJ, TN, AL – USA
Beagle Rescue of Southern Maryland
Beagle Rescues Worldwide
U.K., nationwide: Beagle Welfare
Australia, New South Wales: Beagle Rescue NSW
Australia, Queensland: Beagle Rescue QLD
Where else have you had success? Let us know in the comments.
Is a Beagle Cocker Spaniel Mix Right for Me?
If you have an active outdoor lifestyle, and would like to add a loving friend and companion to your day, a Beagle Cocker Spaniel mix may be just right for you and your home.
Since a Bocker can take after either parent in any measure, always meet both dogs before you commit to a new puppy.
Best of luck finding your forever friend!
Related Articles
References and Further Reading:
Bader, H.L., 2010, "An ADAMTSL2 Founder Mutation Causes Musladin-Lueke Syndrome, a Heritable Disorder of Beagle Dogs, Featuring Stiff Skin and Joint Contractures," PLOS One
Howell, T., et al., 2015, "Puppy Parties and Beyond: The Role of Early Age Socialization Practices on Adult Dog Behavior,",
Podberscek, A.L. and Serpell, J.A., 1996, The English Cocker Spaniel: Preliminary Findings on Aggressive Behavior, Applied Animal Behavior Science.