The Beagle Cocker Spaniel mix is active, intelligent and energetic. They are also likely to be rather loud, and bond strongly with members of their family. If you have an active outdoor lifestyle, and would like to add a loving friend and companion to your day, this hybrid may be just right for you and your home. But since a Bocker can take after either parent, make sure you are a big fan of both breeds before you commit.
Contents
Where Does the Beagle Cocker Spaniel Mix Come From?
Beagles are one of the oldest breeds. For most of their history, they were born and bred to hunt alongside people on and off horseback. Today, they are one of the most popular companion dogs in America.
Cocker Spaniels are also originally hunting dogs. They date back to the 1900s, where they were used primarily to flush out birds and follow horses during the hunt. Today, the Cocker line has diverged into English Cocker Spaniels and American Cocker Spaniels.
Both working breeds, they have mellowed a little and can make loving, affectionate companions as well as hunting dogs.
Unexpected Characteristics?
Crossbreed dogs are increasingly popular. Often, breeders hope that by mixing two breeds, their puppies will inherit the best qualities of each. However, this is far from guaranteed. A litter of mixed breed puppies can inherit any combination of traits from their parents – including the less-than-perfect ones!
You might not know for sure exactly what your Beagle Cocker Spaniel mix puppy is going to be like until he grows up. This is part of the joy for some dog owners, and down right unappealing to others. Once you've decided how it makes you feel, you'll be part of the way to deciding whether a Bocker is the right dog for you.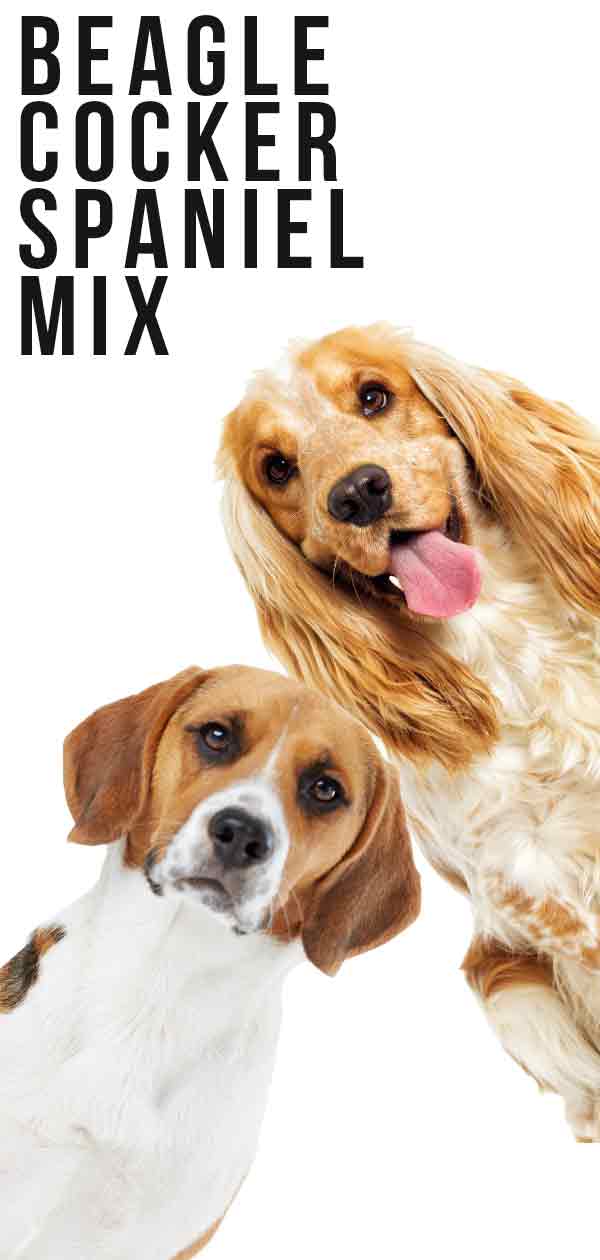 Beagle Cocker Spaniel Mix Appearance
These pups have a wide variety of coat and eye colors, but some are more common than others. Brown, black, merle and white are the standard roundup. Solids and variations, or two or three colors, are most common in their coats.
The Beagle Cocker Spaniel mixes always have short fur in the first generation. But the rest of their appearance can vary from pup to pup, even within the same litter.
Since Beagles and Cockers are both small to medium sized dogs, Beagle Cocker Spaniel mix size is reasonable predictable. They tend to be about 12 to 15 inches tall and weigh about 20 pounds.
Temperament Traits
If only one word could be used to describe these pups' temperament, that word would be "sweet." Both Beagles and Cockers are famously amiable dogs with happy dispositions. So their puppies are likely to be full of good spirits as well!
Given these traits, they are well-suited companions for many prospective dog owners. First-time dog owners and experienced handlers, energetic older couples and families with small children are all likely to get along with a Bocker.
Beagle Cocker Spaniel mixes are highly intelligent. That does mean they can get lonely and bored without company and outlets to channel their intelligence. A sweet and docile dog can still transform into a noisy and destructive one if they're bored!
Beagles and English Cocker Spaniels have a high prey drive. If you have smaller pets, chat to your breeder about this in detail. A Bocker with an American Cocker Spaniel parent might have a lower prey drive, but the other parent is still a Beagle, so there are no guarantees!
And finally, there is some evidence of increased aggression among English Cocker Spaniels. If you visit a litter with an English Cocker Spaniel parent, insist on meeting them before you commit to bringing a puppy home.
Training Your Beagle Cocker Spaniel Mix
Beagle Cocker Spaniel Mixes are very trainable, but they don't teach themselves well. They are determined to do what they think is the right thing, so teach them what that is from the very start.
Consistency, clarity and caring are paramount. When you create a routine of training and stick to it, these pups thrive and flourish.
Obedience classes are another excellent option for these lively pups. They also provide socialization for your new pup. While they do not need above-normal levels of socialization, all puppies benefit from learning and experiencing new dogs, people and places.
Exercise, meals, play and rest all go better if your puppy is on a predictable and regular schedule.
Are They Good Family Dogs?
Due to their bubbling reserves of exuberant energy, these dogs do best in a family who can provide regular opportunity for exercise and playing games.
They thrive especially well in families with an active, outdoorsy lifestyle, and time to attend obedience classes for a mental workout. They are also best suited to families where at least one person is at home during the day, so they don't get lonely.
Potential For Health Problems
Statistically, being mixed breed dogs improves their overall health, due to hybrid vigor. You can expect a Cocker Spaniel Beagle mix dog to live about 12 to 15 years.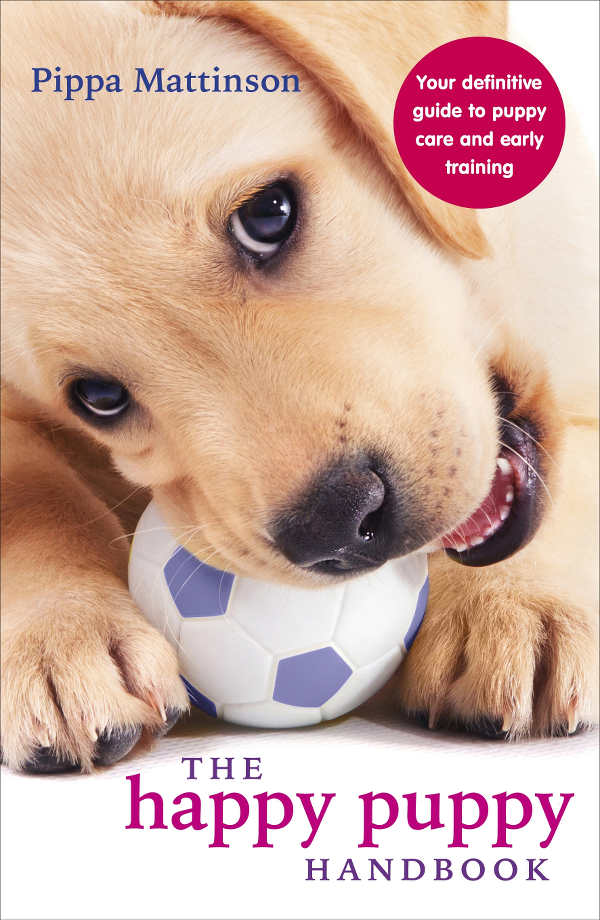 Overall, both Beagles and Cockers are fairly healthy to begin with, and the Beagle Cocker Spaniel mix benefits from this. Regular vet check should be quite enough to manage any issues that may crop up, though this will vary from dog to dog.
On the Beagle side of the family, common health problems include hip dysplasia, intervertebral disc disease, Musladin-Leuke syndrome and heart defects.
Cocker Spaniels are prone to cataracts, seborrhea and retinal dysplasia. Standard eye and ear tests and checks by your veterinarian are always a good thing for any dog. They are particularly recommended to prevent these major concerns.
Rescue and Adoption
Rescuing a dog is a great way to give them a new opportunity at life. Many dogs are put up for adoption because their owner's circumstances change beyond their control. A big advantage of adopting an older mixed breed dog is that the shelter can tell you details of their personality, and which qualities they've inherited from each breed. But they might have picked up some bad habits earlier in their life, which might have otherwise been avoided.
Beagle Cocker Spaniel Mix Puppies
Avoid puppy mills and pet shops, these places are focused on profit and high turnover. They do not provide a loving, nurturing environment for dogs—the parents or the pups. Look for a breeder that has health tested both parents for conditions relevant to their breed, and that prioritises temperament too.