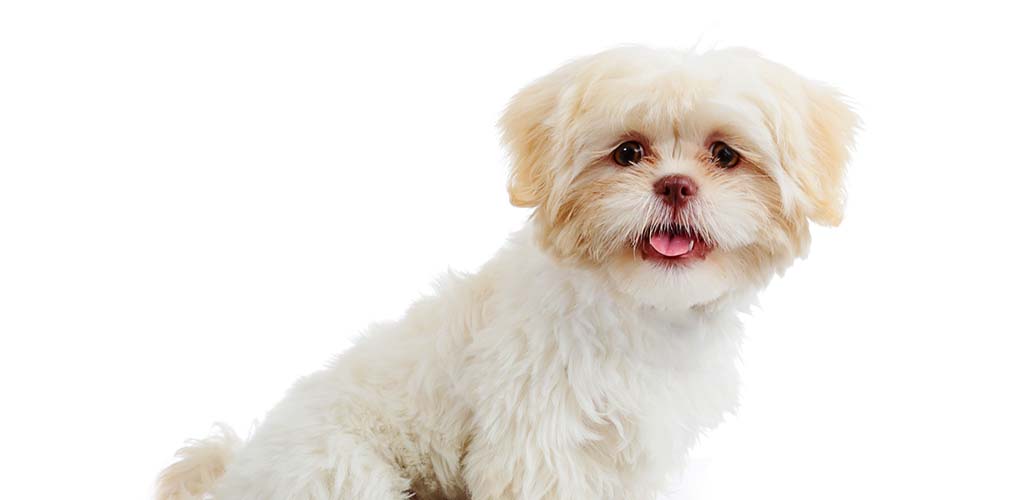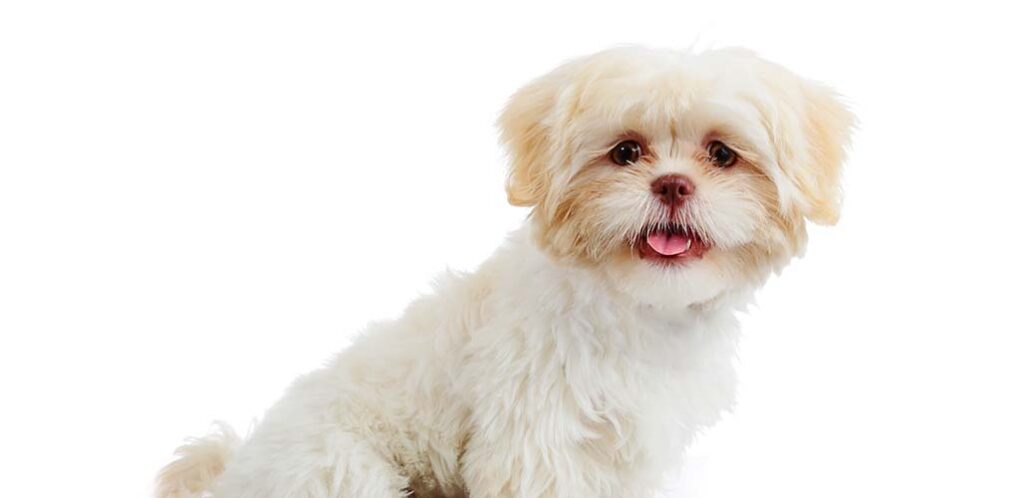 White Shih Tzu dogs are simply members of this gorgeous pedigree breed with pure ghostly white coats. The Shih Tzu dog is bred in a truly stunning variety of colors and patterns, but entirely white Shih Tzu dogs are a rare find. I've yet to see one in real life, and I'm a dedicated dog spotter when out and about! Most Shih Tzu dogs have brown, black or white coats in various patterns. This cute medium sized breed has long, fluffy fur that turns heads everywhere regardless, but occasionally a puppy is born with only white hairs in their coat. Many white Shih Tzu dogs are albino, but sometimes a paler-than-cream pup comes along that doesn't have this gene that includes pink eyes and pale noses.
Contents
The white Shih Tzu is a true rarity for more reasons than meets the eye. Most people are familiar with the glamorous Shih Tzu for their flowing hairlike coat and bi-color or tri-color patterns. So to see a single solid color Shih Tzu is to witness a very special dog indeed.
White Shih Tzu Genetics
Albinism and white coat color don't always go hand in hand. True albino animals in any dog breed are very rare. This is because the genetic mutation that causes albinism in canines is unusual.
But a few dog breeds do carry the gene mutation and the Shih Tzu dog breed is one of those. In the Shih Tzu breed, researchers believe that the gene responsible for albinism is the same as it is for albinism in people: SLC45a2.
Can a Shih Tzu Be White Without Being Albino?
Can a Shih Tzu have a white coat without having the gene for albinism in dogs? The short answer is yes. The longer answer is that this, too, is quite rare. And the genetics required to produce a white dog may not produce pure white in the truest sense of the word.
Shih Tzu dogs also carry the Dilute gene, which is a gene that acts on the two primary color pigments in dogs, red and black, to lighten them. This is one way that purebred dogs can display odd colors like blue, lilac, cream and silver.
Dilution is also a pathway to producing a white or white-appearing Shih Tzu coat. The specific genetic sequence required to produce dilute white coats in the Shih Tzu breed is actually a relatively recent – and thus quite exciting – discovery!
Are White Shih Tzu Puppies Rare?
As we mentioned in the previous section, true albino animals of any species or breed are very rare. However, selective breeding makes it possible for a Shih Tzu breeder to deliberately breed dogs known to carry the gene to get an albino Shih Tzu.
Knowledgable and experienced Shih Tzu breeders can also breed dilute Shih Tzu coat colors that may appear to be white or close to white. But whether albino or dilute, a Shih Tzu with a single color white coat for any reason is also quite rare.
What is not rare is a Shih Tzu with some white in the coat. For example, some of the most common color combinations in purebred Shih Tzus include gold and white, red and white, liver and white, black and white, silver and white, brindle and white and blue and white.
Do White Shih Tzu Puppies Change Color?
The Shih Tzu dog's genes are interesting for so many reasons, including this breed's tendency to change coat colors over time. Now, if your Shih Tzu is a true albino Shih Tzu as we discussed here in an earlier section, the coat will not change color as your dog grows up. But if your Shih Tzu dog's white coat comes from a different set of genes, what you may notice is that your puppy is born with a darker coat color that lightens into a shade of white over time.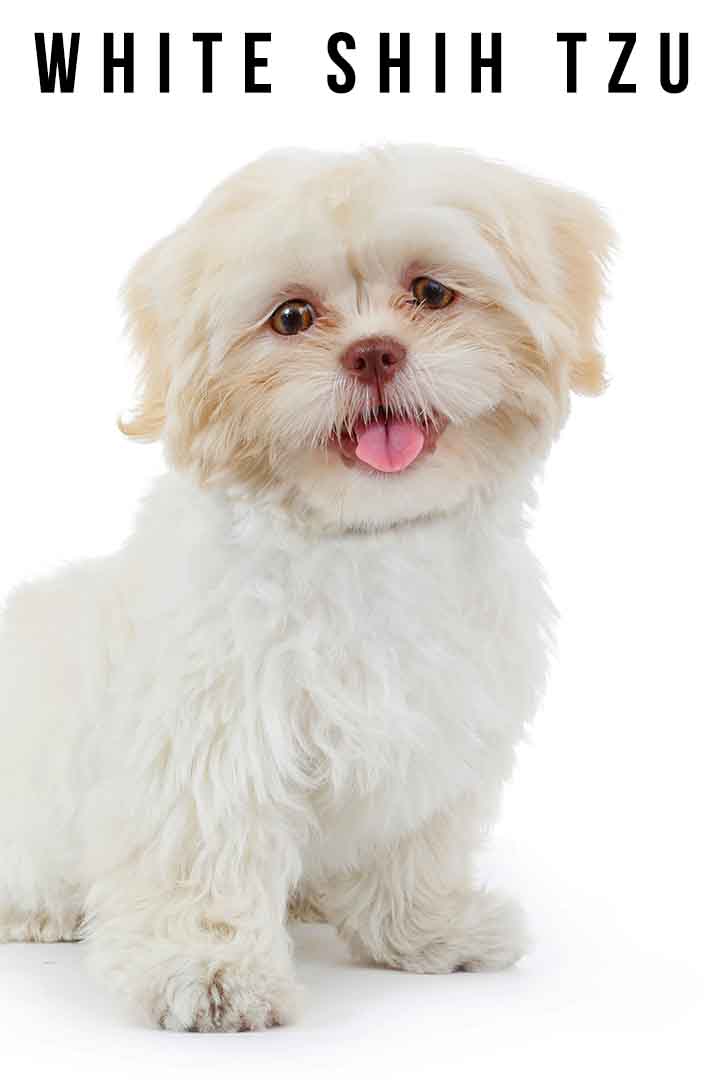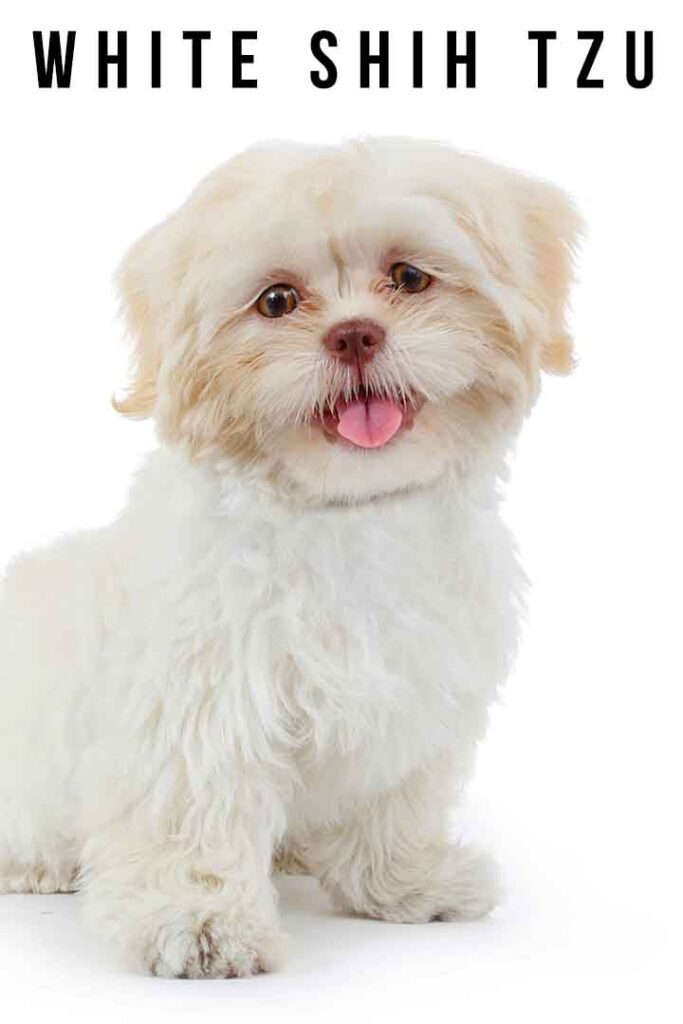 Shih Tzu Temperament
We have ancient Tibet to thank for the gift of the modern Shih Tzu, or Little Lion dog. Many legends persist about why Shih Tzus have such a close association with lions to this day.
One thing every Shih Tzu lover agrees on, however – these tiny canines don't seem to realize they are little!
Shih Tzus are loyal and loving with their people. They are smart and social as well as surprisingly agile and athletic for their size and long haircoat.
The truth is, Shih Tzus of any coat color wouldn't still be so popular around the world after more than 1,000 years if they weren't wonderful canine companions to their humans.
Are They Healthy?
There is one area where coat color may impact a Shih Tzu dog's temperament, and that is health. Because Shih Tzus are so popular, these dogs are always in demand. And right now, dogs with so-called rare coat colors are also in demand, which has led to an increase in backyard breeding operations and puppy mills trying to meet this demand, often in less knowledgeable or ethical ways.
It is important to understand that genes that control for coat color can also influence puppy health. This is why the Canine Health Information Center (CHIC) recommends that Shih Tzu breeding pairs be pre-screened for cardiac and eye issues, patellar luxation and hip dysplasia.
Be sure the breeder you work with has done these important tests, can show you proof of negative test results and is willing to give you an initial guarantee of puppy health.
White Shih Tzu Puppies
White Shih Tzu puppies are going to be less common than the traditional bi-color or tri-color Shih Tzu coat colors. For this reason, if you have your heart set on a white Shih Tzu puppy from a reputable and health focused dog breeder, just know it may take some time to find your perfect dog.