The Dachshund is a distinctive breed due to its long body and short legs.
Over the last few years, a tendency for creating small variations of traditional breeds has brought us the Teacup Dachshund.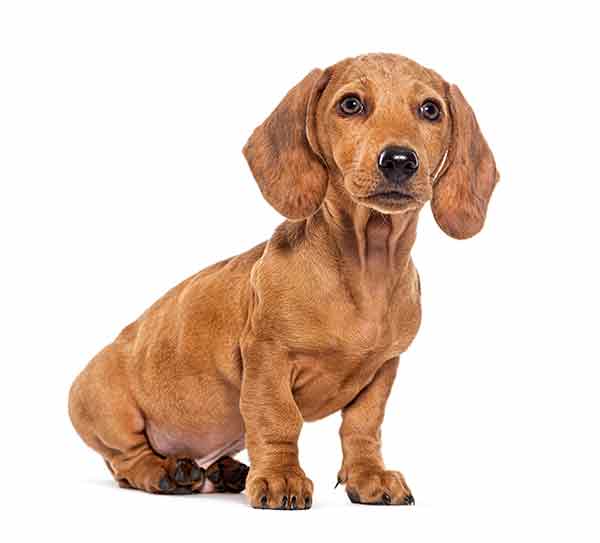 This micro dog has become very popular in many countries such as Japan and the U.K., making many animal lovers wonder: "Should I make one part of my family?".
The Appeal of the Teacup Dachshund
The Teacup Dachshund promises to be an eight-pound or less replica of the traditional Dachshund.
Teacup Dachshund breeders claim this is an animal that practically has it all! It's as extremely funny, smart, and loyal as any other 'wiener dog'.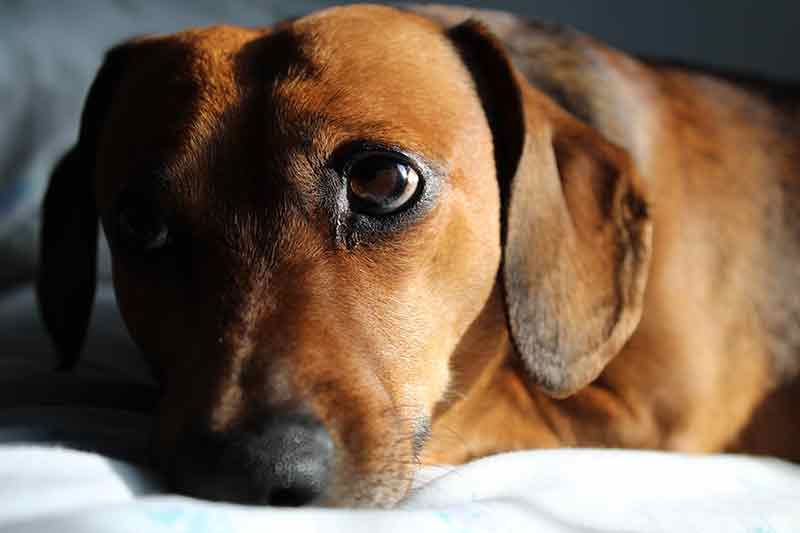 People thinking of owning a micro Dachshund dog are often drawn to the idea of a pup that needs minimum amounts of food and less space to have a good quality of life.
In fact, an Australian study proved that pet owners' preferred dog size has decreased significantly since 1986.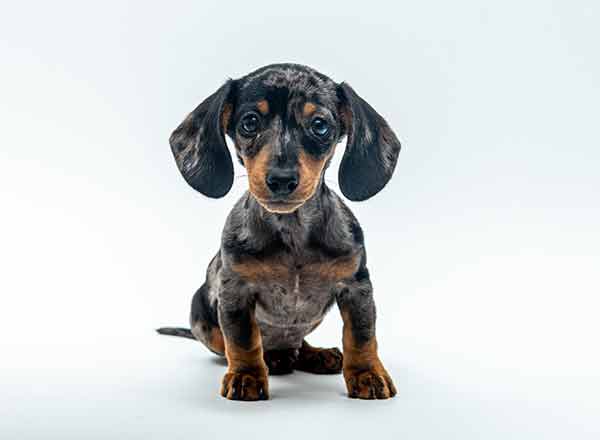 This recent phenomenon in breed trends is due to our modern lifestyles. Increasing numbers of people live in apartments, and as a result, pet owners want companionship rather than a defense or hunting dog.
Where Do Teacup Dachshunds Come From?
There is a lot of controversy around the origin of these cute dogs. Unfortunately, some of the ways breeders can create small dogs are achieved at the expense of their health.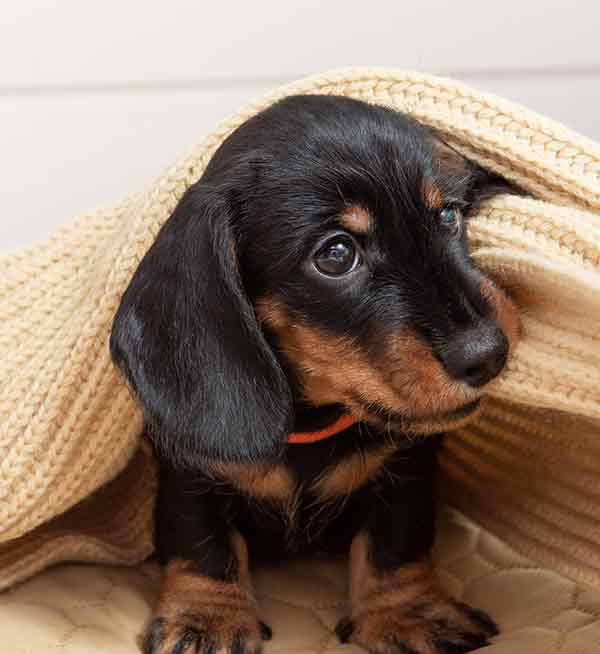 Let's look at the ways breeders shrink small dogs even further now.
Introducing the Dwarfism Gene
It is no surprise that Dachshunds' body structure is supported by short limbs. But did you know that this particular condition is a form of dwarfism called chondrodysplasia?
This condition occurs when individuals have a normal body, but the limb bones stop growing but is still very short. According to a 2009 study, the FGF-4 gene for achondroplastic dwarfism has been in the Dachshund's genome for centuries.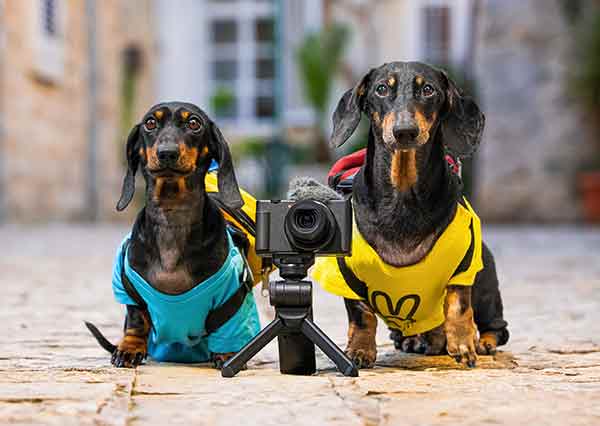 The gene is recessive, which means that a dog will only be chondrodysplastic if they inherit it from both parents.
If it's only inherited from one parent, it will not have chondrodysplasia, but may pass the gene onto his descendants.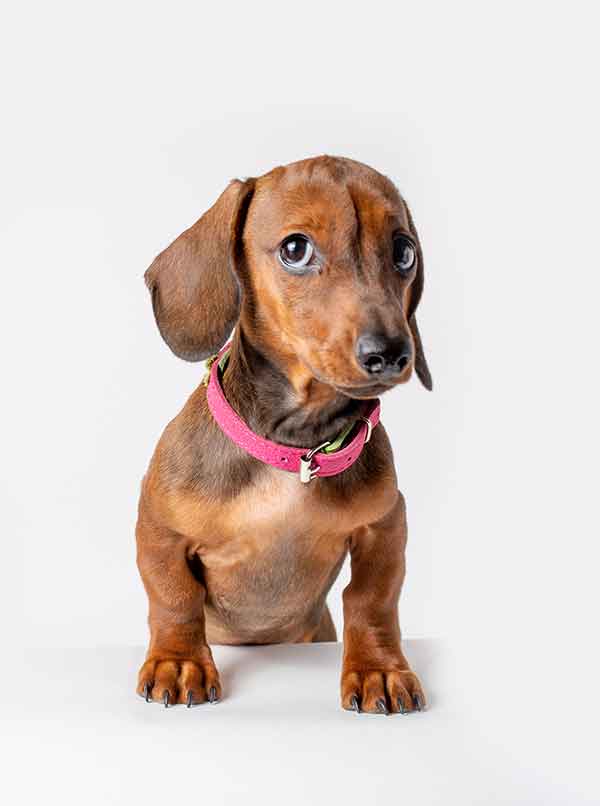 The FGF-4 gene is also present in other breeds such as the Shih-Tzu and Basset Hound, where changes cells in bones and joints.
However, since this gene does not affect the rest of the body, experts believe that small Dachshunds may also have characteristics of another condition known as ateliotic dwarfism.
Ateliotic Dwafirsm in the Teacup Dachshund
Ateliotic dwarfism is a condition that affects the pituitary gland which produces growth hormone. Animals that have it have proportionate but retarded growth.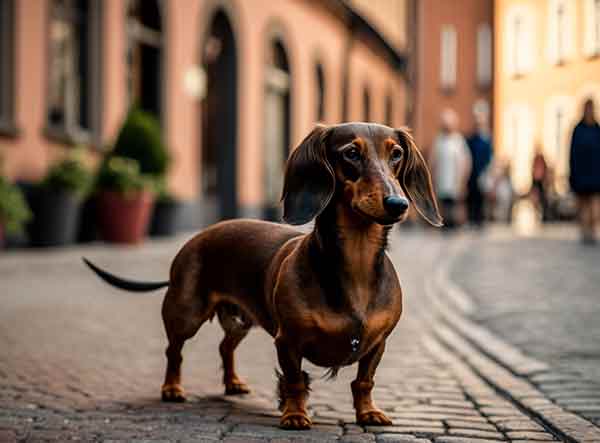 Even though there is still a lot to learn about this phenomenon, it's likely the condition is transmitted through a recessive gene.
Mixing with a Smaller Breed
Mixing a Dachshund with a small breed can create a smaller version of a Dachshund.
However, there is no way to guarantee that the puppies will have the typical shape or personality of a wiener dog.
In some cases, crossbred pets can have many advantages over purebred dogs because of a phenomenon called 'hybrid vigor'.
When two different breeds are crossed, their offspring are less likely to inherit congenital diseases transmitted by recessive genes. In addition, they can gain characteristics that will make them unique.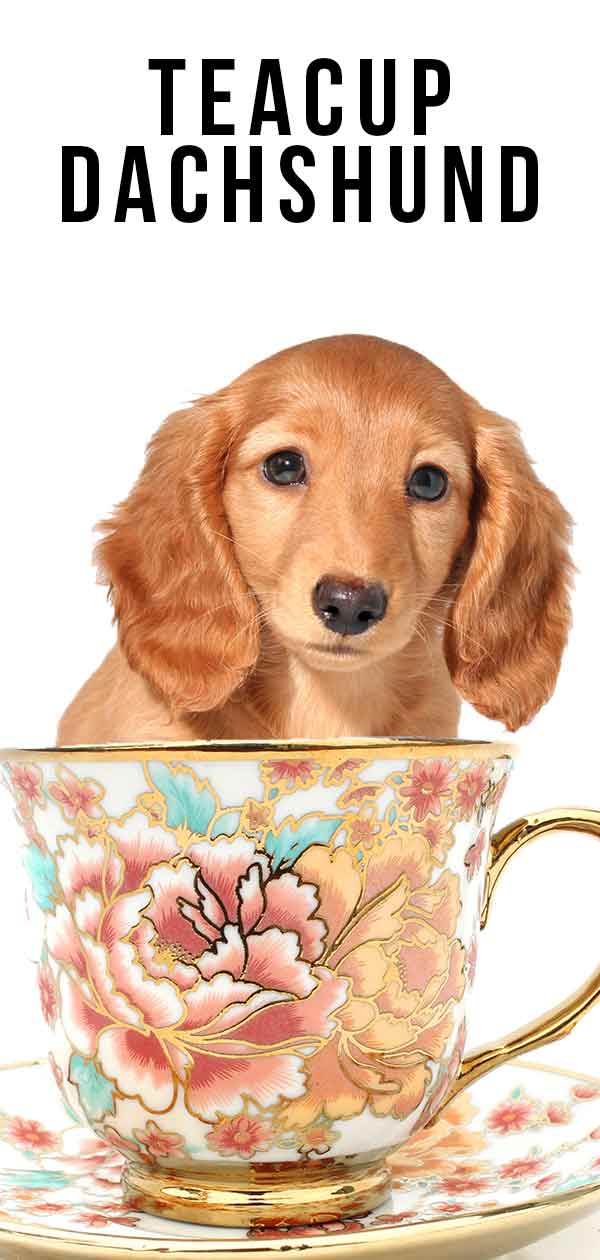 What combinations create a Crossbred Teacup Dachshund?
Dorkies: They are the result of crossing Dachshunds with Yorkshire Terrier, which would guarantee a small-size dog that will weigh five to twelve pounds.
Chiweenies: They come from crossing a Chihuahua with a Dachshund. With this combination, it is more likely to have a toy-sized dog. However, as in any case of mixed breeding, the traits that they will inherit from each breed are impossible to predict. With this combination, health problems are more likely to appear due to the Dachshunds' elongated back and overcrowded teeth common in Chihuahuas.
Breeding from Runts
Toy Dachshunds can come from the repeated reproduction of the smallest dogs in the litter (runts).
Since runts are the weakest in the litter, they have a hard time competing with other puppies for food and maternal affection.
Over time, missing out on milk and warmth from mom prevents their immune system from developing normally, which makes them more likely to develop diseases.
Is a Teacup Dachshund Right For Me?
If you love highly energetic, independent and loyal dogs, then a teacup Dachshund is probably appealing! Toy Dachshunds are playful and love being part of a family. However, it is important to know that:
Teacup Dachshunds are lovely and loyal but most of them do not enjoy living with young children.
They are very independent, and sometimes tricky to train.
The breed is among the most likely dogs to act aggressively towards their owners, strangers, and other dogs.
Dachshunds love to bark, so be prepared to have a noisy dog!
Teacup Dachshunds are prone to develop intervertebral disk disease, so they should exercise approximately one hour per day.
Other diseases that may appear with age are granulomatous diseases and polyps that affect the skin and digestive system. So try to always keep their hair clean and feed them with high-quality dog food designed for miniature breeds.
Finding a Teacup Dachshund
Finding a healthy micro Dachshund puppy is not easy. As explained, many breeders will try to sell runts or animals that come from them. If you are looking for a teacup Dachshund, only contact experienced and well-known breeders.
Be suspicious of any offers that may sound too good to be true and never buy from breeders that want to sell you puppies that are less than one and a half months old.
Also, make sure that the puppy you are buying is healthy. Healthy puppies are usually highly energetic and have a moderate amount of subcutaneous fat. In addition, make sure their tail is completely clean, the eyes do not have any crusts and the nose does not have discharge.
After your purchase take your new dog to the vet for a general checkup and vaccines (especially if you are rescuing him). Remember that the first vaccine should be received at the age of six weeks.
What is the Lafora Gene?
If you are getting a wirehaired dog, do not forget to ask the breeders if the dog's parents have been tested to identify the Lafora disease gene.
It is a severe epileptic disorder that may be present in wirehaired Miniature Dachshund and teacup Dachshunds that come from runts.
Should You Get a Teacup Dachshund?
Teacup Dachshunds are extremely loyal and lovely dogs in tiny packages! So we do understand why you might be tempted.
However, we don't recommend teacup varieties of any breed as pets because they are so prone to health issues.
Ultra-downsized versions of popular dogs are big business at the moment, so it's important to be realistic about how small a dog can be and still be healthy.
If you are set on finding a teacup Dachshund, do be sure to find a breeder who health tests their breeding dogs and prioritizes the health and welfare of their puppy.
Watch out for puppy farms who just want to cash in on the popularity of very small dogs.
Do you have a Teacup Dachshund? Tell us about them in the comments box!
References and Resources
Ahonen, S., et al . 'Nationwide genetic testing towards eliminating Lafora disease from Miniature Wirehaired Dachshunds in the United Kingdom', Canine Genetics and Epidemiology. 2018.
Burns, K. 'AAHA releases new guidelines on canine vaccination'. JAVMA News. 2017.
Duffy, D. et al, 'Breed Differences in Canine Aggression,' Applied Animal Behavior Science, 2008.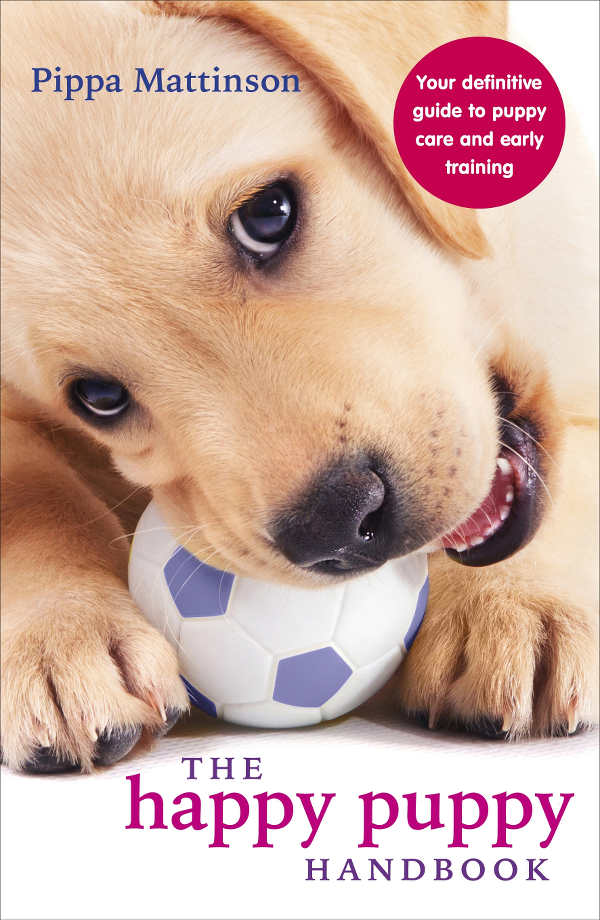 Felsburg, P. 'Overview of immune system development in the dog: comparison with humans'. Human & Experimental Toxicology. 2002.
Florczuk, P., Gruszczyńska, J. 'Genetic background of chondrodysplasia in domestic dog (Canis lupus familiaris) – in silico analysis'. Acta Scientiarum Polonorum seria Zootechnica. 2016.
Katou-Ichikawa, C.,et al, 'Multiple Histiocytic Foam Cell Nodules in the Tongue of Miniature Dachshund Dogs'. Veterinary Pathology. 2016.
Müller-Peddinghaus R, et al, 'Pituitary dwarfism in a German shepherd dog'. Veterinary Pathology. 1980.
Nicholas, F., et al, 'Hybrid vigour in dogs?'. The Veterinary Journal. 2016.
Packer, R., et al, 'DachsLife 2015: an investigation of lifestyle associations with the risk of intervertebral disc disease in Dachshunds'. Canine Genetics and Epidemiology. 2016.
Parker et al. 'An Expressed Fgf4 Retrogene Is Associated with Breed-Defining Chondrodysplasia in Domestic Dogs'. Science. 2009.
Saben, S. 'Dachshund and Dachshunds: Dachshund Total Guide Dachshund: From Dachshund Puppies to Dachshund Dogs, Dachshund Health, Dachshund Training, Dachshund Socialization, Dachshund Breeders & Rescue, Showing & More!'. DYM Worldwide Publishers. 2018.
United Canine Association (UCA). Miniature Dachshund. UCA Breed information. 2003.
Teng, T., McGreevy, P., Toribio, J., Dhant, N. 'Trends in popularity of some morphological traits of purebred dogs in Australia'. Canine Genetics and Epidemiology. 2016.