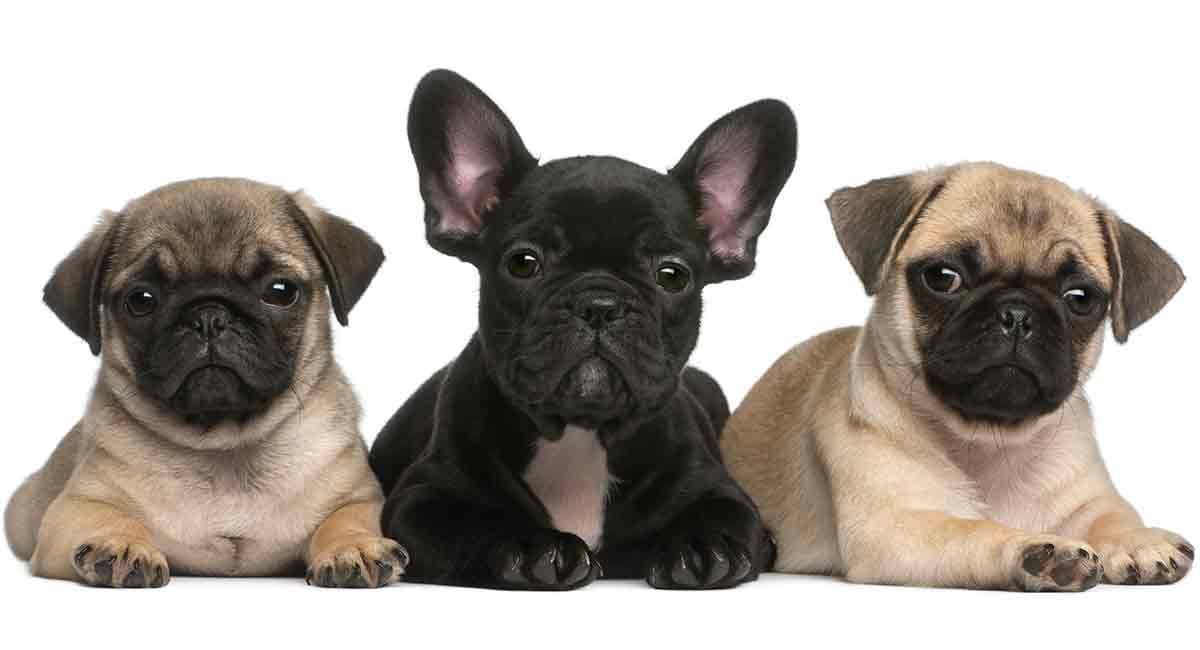 Comparing the Pug vs French Bulldog is pretty interesting, as they have lots of surface similarities. French Bulldogs are slightly heavier and taller than Pugs, and they have larger more upright ears. Pugs muzzles tend to be even flatter than the Frenchie's, and they are often even more unhealthy than them in other ways too. Personality wise they are pretty evenly matched, although you might find the average Pug to be a little more playful.
Contents
Pug vs French Bulldog Popularity
Although they are both rapidly rising in popularity, the French Bulldog has consistently been more regularly registered than the Pug. At least with the American Kennel Club! And there arent any signs that the Pug is likely to catch up any time soon.
Which Breed Is Bigger?
Both the Pug and French Bulldog breeds are small-sized companion dogs that are ideal for apartment living. However, there are noticeable differences in their shape and build. The Frenchie is stockier compared to the Pug and is the larger dog of the two breeds.
Pugs on average weigh around 16lbs and stand about 12 inches high. Frenchies on the other hand are about 25lbs in weight and often nearer to 14 inches tall.
Differences In Appearance
The Pug has a curly, pig-like tail and small floppy ears. The Frenchie has a short, straight tail and is famous for its bat-like ears. They sit alert and upright, and are shaped like large triangles.
Coats, Colors and Grooming
Both the Pug and Frenchie have loose, wrinkly skin. However, the Frenchie's coat is short, fine, and smooth, whereas the Pug's is thicker with a coarser texture.
Colors of the Pug are either black all over or fawn with a black mask. Frenchies come in a variety of shades and colors that include fawn, brindle, and white or the same color all over with a splash of white.
Both breeds shed, although your average Pug will do so more prolifically. However, a good weekly groom will be enough to stay on top of either of these short coats. Their wrinkled skin areas will also benefit from cleaning at least weekly with a skin friendly pet wipe. And those potentially over crowded teeth will need brushing every evening to keep gum disease at bay.
Pug vs French Bulldog Personality
When it comes to the Pug vs French Bulldog contest, the Pug is a clear winner, as the biggest clown of the dog world with its mischievous antics!
Despite both breeds having low exercise requirements, the Pug is more active and alert than the laid-back Frenchie and tends to bark more, although not excessively.
Both breeds are friendly, affectionate dogs who love people and are good with children and other pets. However, they dislike being left alone for extended periods, which can lead to behavioral issues.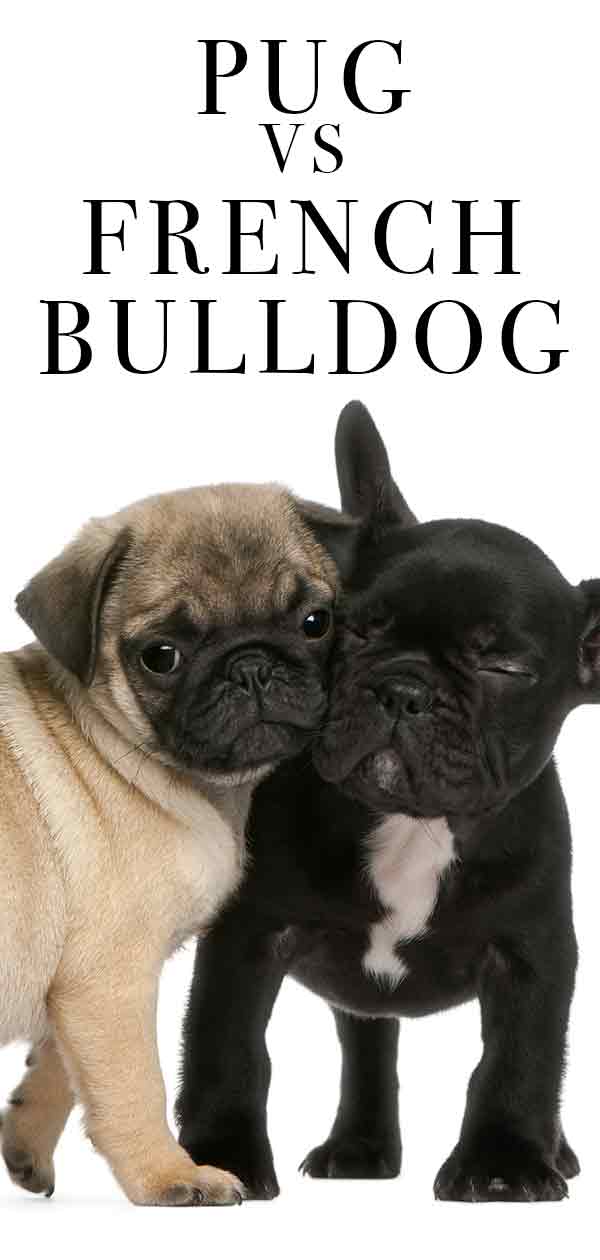 Differences in Training
Both of these breeds are renowned for being clever but stubborn. Fortunately with positive training methods any dog is willing to learn, you just need the right motivation. Both of these breeds excel at positive reinforcement training, you'll just need a healthy supply of protein based treats and plenty of enthusiasm.
Pug vs French Bulldog Health
Sadly both of these cute looking breed come with some big potential health problems. Several of them they have in common, as they relate to the shape of their faces. Dogs with short muzzles often suffer from brachycephalic obstruction airway syndrome. Their short snouts cause breathing and over heating problems. These can become worse to a dangerous extent when the weather is hot, during exercise or if they are allowed to gain too much weight.
Pugs are also prone to other health issues like hip dysplasia, luxating patella, epilepsy, skin allergies, and eye problems. There is also a neurological disease unique to this breed called Pug dog encephalitis. This is an inflammation of the brain tissues causing pain and seizures, resulting ultimately in death.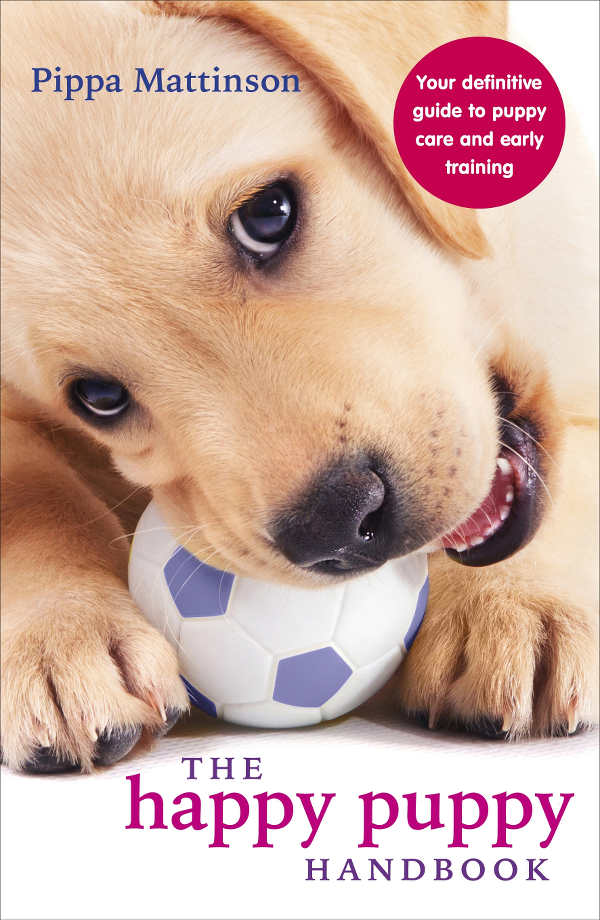 Intervertebral disc disease is common in French Bulldogs, as they are more vulnerable than other breeds due to their unusual shape.
Breeding in both dogs is difficult, due to their narrow hips, and most female dogs are artificially inseminated, often giving birth by Caesarean section.
The lifespan of Pugs is longer than the French Bulldog. Pugs live between 12 to 15 years, whereas the Frenchie's lifespan is 10 to 12 years.