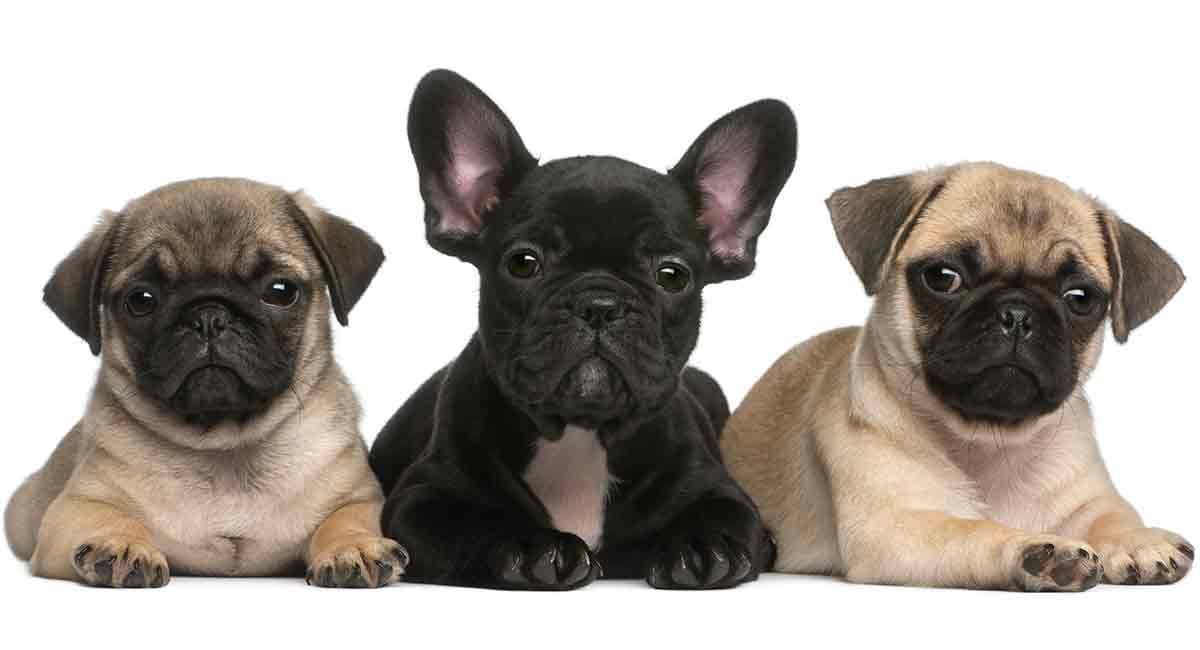 Pug vs French Bulldog – which one makes the best pet?
It's a tough decision!
These two flat-faced breeds with their wrinkled foreheads and overall cuteness are very similar in both looks and personality, making it hard to tell them apart.
However, there are significant differences between the Pug and the French Bulldog with regards to size, temperament, and health issues.
What these two breeds do have in common, though, is that they both have short snouts, so they are brachycephalic.
Therefore, both dogs are prone to respiratory issues, an essential factor for potential owners to consider.
Before deciding on a specific breed, it is vital you do your research to ensure it is the right dog for you.
So how do the Pug and French Bulldog compare?
Let's look closer at these two cute little dogs in the Pug vs French Bulldog face-off!
Pug vs French Bulldog – Origins
Pug
The Pug, an ancient breed of dog, is thought to have originated in China around 700 BC.
They were bred as a companion for Chinese nobility before making their way to Europe during the 16th century.
French Bulldog
The French Bulldog, or Frenchie as it is often called, originated in England.
They were favored by lace workers in Nottingham, who emigrated to France during the 19th century Industrial Revolution, taking the dogs with them.
This is where the breed developed as we know it today.
Pug vs French Bulldog – Popularity
The Pug and French Bulldog are both popular breeds around the world.
But who wins the Pug v French Bulldog popularity stakes?
According to the AKC, the French Bulldog currently ranks at number 6 in the USA and is New York's most popular pup, taking second place in the UK.
The Pug ranks at 32 in the USA but is more favoured in the UK at number 4.
Let's compare Pug French Bulldog breeds and see what is similar and what is different about these two dogs.
Pug vs French Bulldog – Size
Both the Pug and French Bulldog breeds are small-sized companion dogs that are ideal for apartment living.
However, there are noticeable differences in their shape and build.
The Frenchie is stockier compared to the Pug and is the larger dog of the two breeds.
The Pug weighs between 14 and 18 pounds and measures 10 to 14 inches in height.
The French Bulldog weighs from 20 to 30 pounds but is similar in height, measuring between 11 to 14 inches.
Pug vs French Bulldog – Appearance
There are very distinct features that distinguish between the Pug and Frenchie's appearance.
The Pug has a curly, pig-like tail and small floppy ears.
The Frenchie has a short, straight tail but is famous for its bat-like ears which are large, upright, and triangular.
Pug vs French Bulldog – Coat and Colors
Both the Pug and Frenchie have loose, wrinkly skin.
However, the Frenchie's coat is short, fine, and smooth, whereas the Pug's is thicker with a coarser texture.
Colors of the Pug are either black all over or fawn with a black mask.
Frenchies come in a variety of shades and colors that include fawn, brindle, and white or the same color all over with a splash of white.
Pug vs French Bulldog – Personality
When it comes to the Pug vs French Bulldog contest, the Pug is a clear winner, as the biggest clown of the dog world with its mischievous antics!
Despite both breeds having low exercise requirements, the Pug is more active and alert than the laid-back Frenchie and tends to bark more, although not excessively.
Both breeds are friendly, affectionate dogs who love people and are good with children and other pets.
However, they dislike being left alone for extended periods, which can lead to behavioral issues.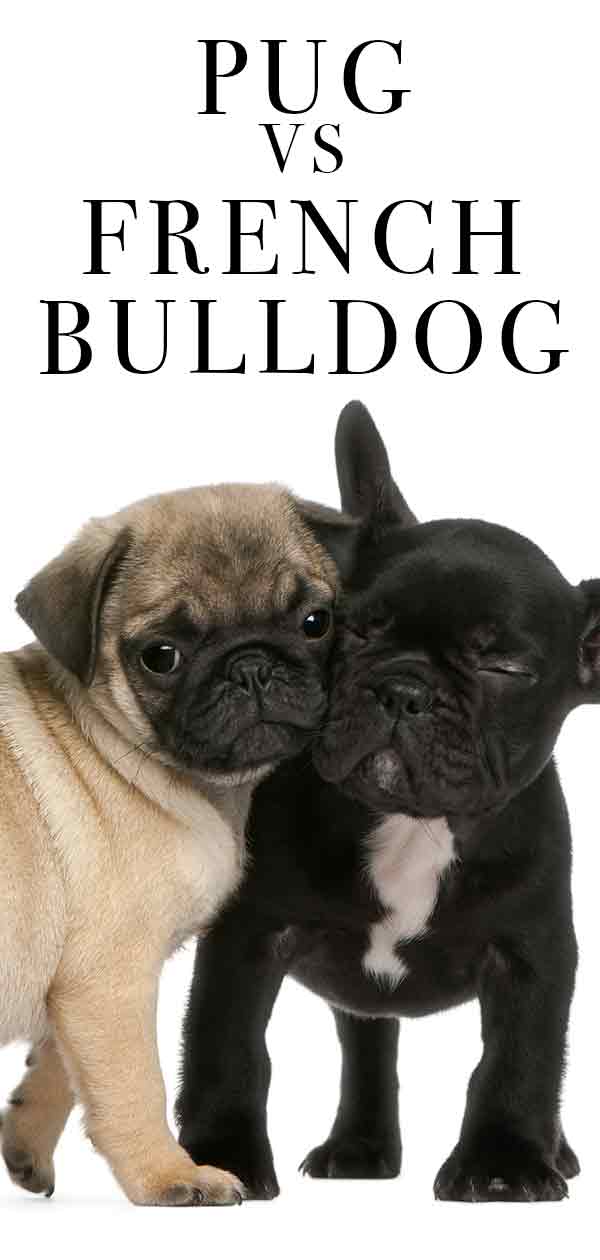 Pug vs French Bulldog – Exercise
Neither the Pug or Frenchie need tiring exercise due to their breathing issues, but some activity is necessary to maintain their weight and health.
They cannot tolerate either extreme heat or cold and should not do a lot of exercise in one go.
Having at least two short walks daily of approximately 15 minutes is ideal.
These walks may be shorter during hot weather, and both dogs require a home with air conditioning to stay cool.
Pug Vs French Bulldog – Grooming
Both breeds require regular brushing.
However, the Frenchie sheds moderately, whereas the Pug sheds more frequently, so you are likely to encounter dog hair on your clothes and furniture!
It is essential with both the Pug and Frenchie that you clean their wrinkles regularly to prevent infection, as well as their ears.
Don't forget to brush their teeth often and trim their nails.
Pug vs French Bulldog – Training
The Pug and Frenchie are intelligent breeds that can learn many commands using positive training methods.
However, both are stubborn, but the French Bulldog is easier to train and housebreak than the Pug, who is the more challenging of the two.
Short, fun sessions along with patience work best for these dogs.
Pug vs French Bulldog – Lifespan
The lifespan of Pugs is longer than the French Bulldog.
Pugs live between 12 to 15 years, whereas the Frenchie's lifespan is 10 to 12 years.
Pug vs French Bulldog – Health Issues
Both the Pug and Frenchie are prone to a range of life-limiting health issues, mainly due to their facial structure.
Studies carried out in 2015 at the Royal Veterinary College in London discovered that flat-faced dogs are highly likely to suffer from brachycephalic obstruction airway syndrome (BOAS).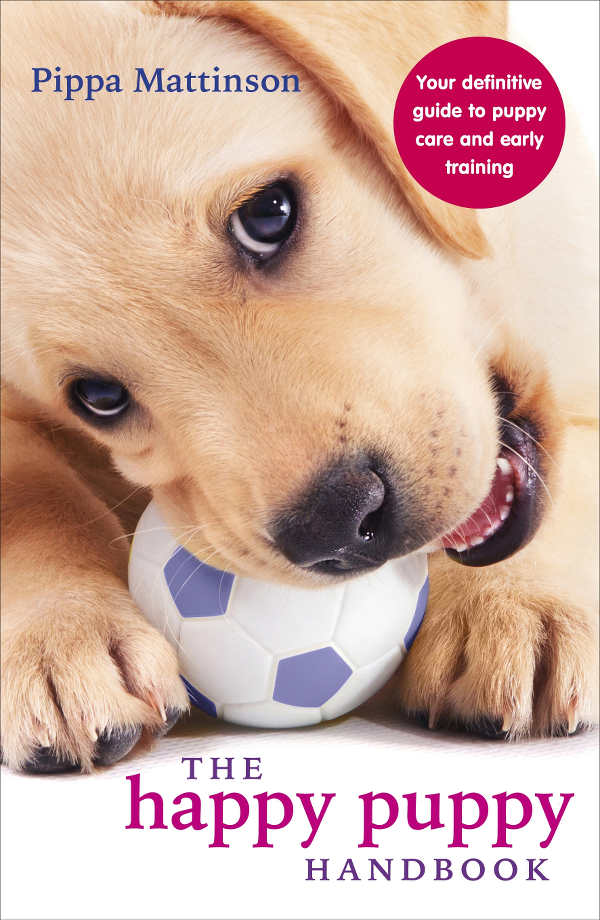 As a result, BOAS can lead to other health issues, such as difficulty in exercising, overheating, obesity, and snoring, with some conditions life threatening.
Pug Health Concerns
As well as breathing conditions, Pugs are also prone to other health issues like hip dysplasia, luxating patella, epilepsy, skin allergies, and eye problems.
There is also a neurological disease unique to this breed called Pug dog encephalitis which is an inflammation of the brain tissues causing pain and seizures, resulting ultimately in death.
French Bulldog Health Concerns
Intervertebral disc disease (IVDD) is common in French Bulldogs, as they are more vulnerable than other breeds due to their unusual shape.
This disease can also occur from an injury caused by falling.
Breeding is difficult, due to their narrow hips, and most female dogs are artificially inseminated, often giving birth by Caesarean section.
This treatment is costly and one of the reasons why a Frenchie costs more than a Pug to buy.
Pug vs French Bulldog – Which Pet Is Right for Me?
Pug vs Bulldog – who is the winner?
Deciding between a Pug and a Frenchie is a difficult choice, as both have their pros and cons.
However, you must consider that they are both brachycephalic breeds, which can cause respiratory issues that impact their lifestyle.
Unfortunately, for this reason we cannot recommend either as a pet.
However there are some lovely alternatives like the Yorkshire Terrier, Border Terrier or Cockapoo that you might like to consider instead.
References