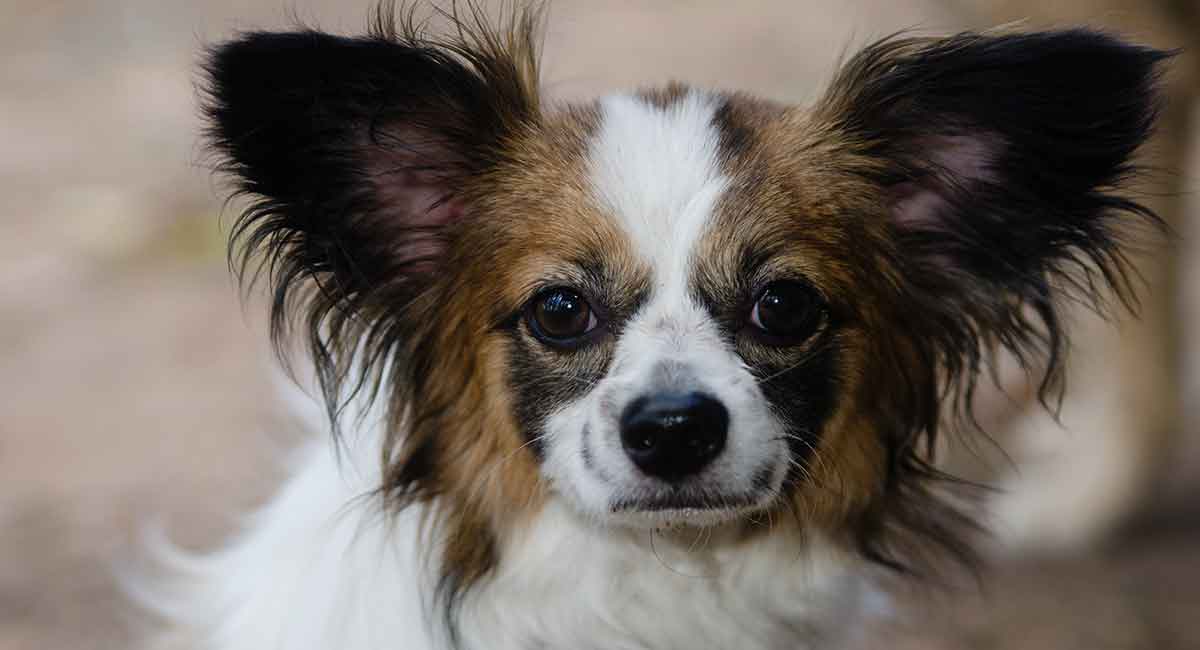 The Papillon mix is a small dog with an alert, loyal attitude. They make great watchdogs and apartment pets, but can be too fragile for some younger kids to safely share a space with. Their coats come in a fabulous range of colors, patterns and markings. They are long, medium or short coated and can be low shedding. When they come from health tested parents and are socialized and positively trained many Papillon mix puppies can grow into awesome family pets. Today we look at some of the most popular Papillion mixes, and share their typical breed traits.
Contents
In this article, we look at some of the most desirable Papillon mixes to help you decide which one would be the perfect pup for you and your family.
What Is A Papillon Mix?
A Papillon mix is any dog with one Papillon parent and another parent from a different breed. The modern Papillon was bred in France, having originated from the dwarf spaniel in the 16th century. In fact, the name Papillon means "butterfly" in French, reflecting the breed's characteristic large ears and butterfly-like appearance.
The breed became an extremely popular pet among the wealthy citizens of Spain and Italy. The Papillon was recognized by the American Kennel Club (AKC) in 1915 and is one of the Toy Breeds.
Papillon Mix Appearance
Delicate in every sense including how they eat, the Papillon is a tiny, dainty dog whose elegant head and large ears form the shape of a butterfly. Their coat is long and flowing. The tail is decorated with a long plume of hair that is carried proudly across the body. The ears are festooned with long, wispy hair that accentuates the pup's butterfly appearance.
A Papillon mix is most likely to also have a long wispy coat if their other parent is long coated. The exact coat type your puppy will have will depend on the genetics they inherit from both parents.
The typical Papillon coat is usually white with patches of color, typically black and chocolate. Your puppy might well inherit this beautiful pattern, but could also reflect the other parent or something entirely new!
Do Papillon Mixes Shed A Lot?
As the coat is single with no fluffy underfur, Papillons are low to moderate shedders. Therefore grooming is pretty easy, and the fur is not prone to matting or tangling. If mixed with another low shedding dog they could be very easy to maintain, but likewise if they are bred with a high shedding dog they could be a prolific molter!
Papillon Mix Temperament
The Papillon is a lively, sociable breed that loves to play. Despite their cute, cuddly appearance, these are not conventional lap dogs! You'll need to give your pup plenty of exercise and fun to keep him happy.
These pups are pretty vocal, yapping and barking at the slightest thing. If a noisy dog is an issue for you, a Papillon mix might not be the best choice of companion regardless of the other parent.
Are Papillon Mix Dogs Good With Kids?
Papillon mixes are okay with children, but it's not advisable to leave one unsupervised around very young kids. That's because such a delicate dog could easily be injured by the clumsy attentions of a boisterous child.
Also, the Papillon will not hesitate to defend itself if it is afraid or hurt, and they will snap if goaded. These can be independent, feisty pups, and early socialization is therefore essential.
Papillon Mix Heath
Papillons are generally healthy dogs with a good life expectancy of 13 to 16 years. However, there are a few health conditions that the breed suffers from. So, if you're buying a Papillon mix puppy, you should be aware that puppies will inherit their health from both parents.
PRA (Progressive Retinal Atrophy): this is a genetic eye disorder that can damage the eyes and potentially lead to blindness. Check that the puppy breeder has had your pup tested for this condition.
Patellar Luxation: this condition is a misalignment of the dog's leg bones, leading to chronic lameness, especially later in life. Check that the puppy's breeder has had their breeding dogs and your pup tested for risk factors for this condition.
Open fontanel: all Papillons are born with a soft spot on the top of the skull, just like human babies. As the puppy grows, this spongy area should close over and harden, but this doesn't happen in some Papillons. That leaves the dog vulnerable to serious injury.
Oral health: Like most toy breeds, Papillons are very prone to

gingivitis and periodontal disease

. That's because their tiny teeth are often overcrowded, allowing bacteria to get between the teeth and form plaque. You can prevent this by brushing your pup's teeth daily and feeding kibble, rather than soft food.

Are Papillon Mixes Good Pets?
Well, as you can see, these little dogs have much appeal in both looks and character. However, you must remember that your dog will inherit his personality and health traits from both of his parents. That means your puppy might not necessarily turn out to be just like a pure Papillon. So, you need to be sure that you love both breeds involved in the mix. Do plenty of research so that you precisely know what you can expect from the puppy you're considering.
Papillon Mix Breed Dogs
In this section of our guide to Papillon mixes, we're going to focus on some of the most popular cross-breeds that you'll find available. Click on the links below to see more information about the looks and character traits of your puppy's other parent, or scroll down for a brief summary:
Papiom
Bostillion
Peke-a-Pap
Papi-poo
Cavalon
Chion
Papimo: American Eskimo Dog Papillion Mix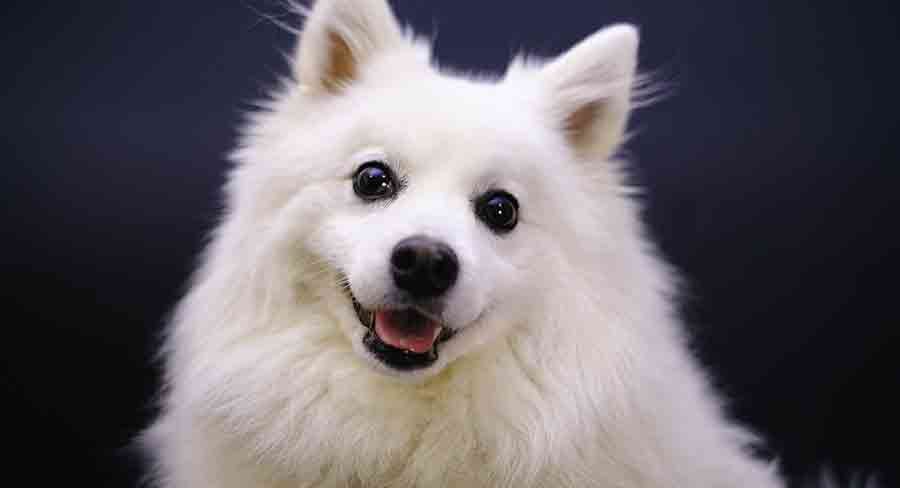 The Papimo is a cross between a Papillon and an American Eskimo dog. It is a small dog that typically grows to a maximum of 12 inches in height. The Papimo is a friendly, loyal breed that enjoys being around family, including kids. The breed is typically quiet, but they are alert and will make a great watchdog if strangers venture onto your property.
Papimos are very lively little dogs that need lots of exercise. These dogs don't make good companions for someone who is unable to devote time to walking or playing with their pet. Overall, the Papimo is a bright, lively little dog that needs plenty of exercise. These pups are definitely not lap-dogs!
Although loyal and family oriented, like any toy dog, the Papimo should not be left alone with small children, and they will snap if cornered and threatened. The breed can be prone to similar health problems that can affect the Papillon.
Bostillon: Boston Terrier Papillon Mix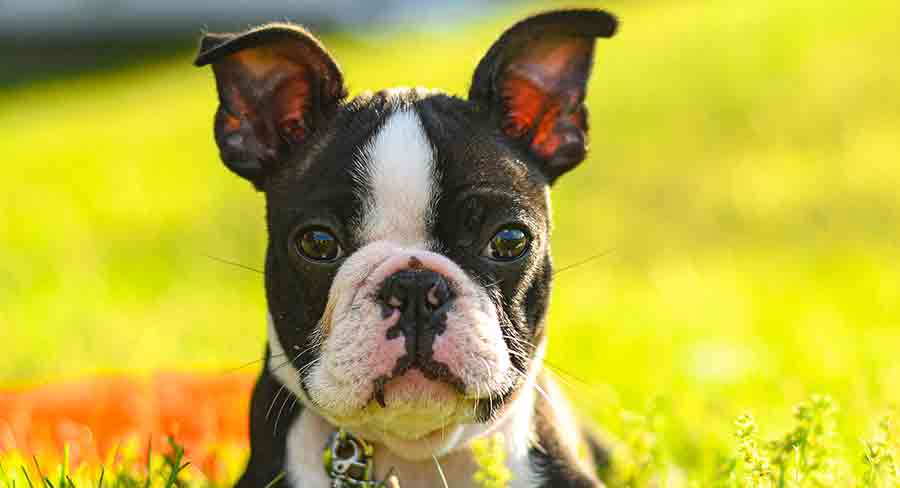 The Bostillon is a cross between a Papillon and a Boston terrier. It is a lively, happy, friendly companion dog. These pups need a moderate amount of exercise and lots of affection and attention from their owners. The breed grows to between ten and 16 inches tall. Bostillons have the compact torso and taller legs of the Boston terrier but the facial features (and the ears) of a Papillon.
Bostillons need a moderate amount of grooming, and they don't shed much. This hybrid retains many of the desirable qualities of both parent breeds and are known to be gentle and to get along well with their human family, including kids and seniors.
One downside of the Bostillon is that the breed tends to be barky and noisy, especially if left alone during the day. That could be problem for you if you have near neighbors.
Bostillons do love a romp in the park, but they don't tolerate hot weather very well and should not be over-exercised on warm days. The breed does tend to hunt and wander, so do better as indoor dogs, being happiest with a healthy mix of outdoor and indoor physical exercise and playtime.
Peke-a-Pap: Pekingese Papillon Mix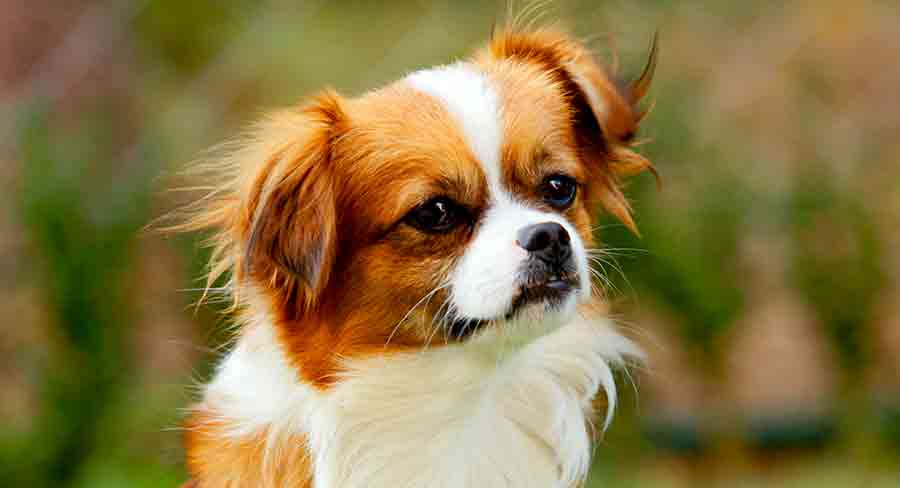 The Peke-a-Pap is a cross between a Pekingese and a Papillon. It is a small mixed breed that can sometimes also be called a Papanese. These pups have the fringed ears of a Papillon, but they don't usually inherit the potentially problematic flat face of the Pekinese.
Peke-a-Paps have long, straight silky hair and come in a range of colors, including brown, black, and white. The Peke-a-Pap grows up to around 11 inches in height and weighs up to ten pounds. Their eyes are alert and expressive and are usually dark brown.
As a personality, the Peke-a-Pap is a busy, friendly little dog that loves to spend time around his owners. These pups make great family pets, but small children should be closely supervised around them because of this pup's small size and tendency to snap if roughly handled.
Peke-a-Paps are lively and intelligent, and they can be very protective of their human family. For this reason, training and early socialization are essential. They can also be very vocal and are inclined to bark a lot. So, if you want a quiet pet, a Peke-a-Pap might not be the best choice for you.
This breed has lots of energy to burn off, so you'll need to make time for walks or in-house play. These little dogs are not suitable for life in an apartment, and they shouldn't be left outside for long periods either.
During the summer months, you'll need to keep your Peke-a-Pap inside out of the heat and avoid walking him during the heat of the day.
Papi-poo: Poodle Papillon Mix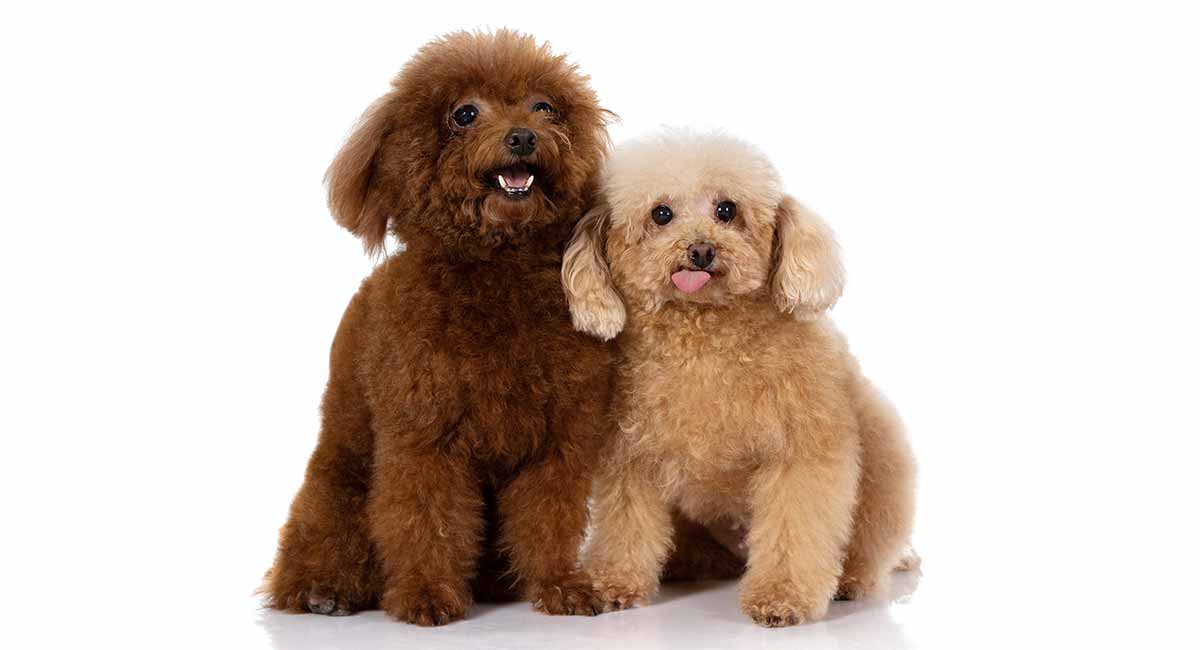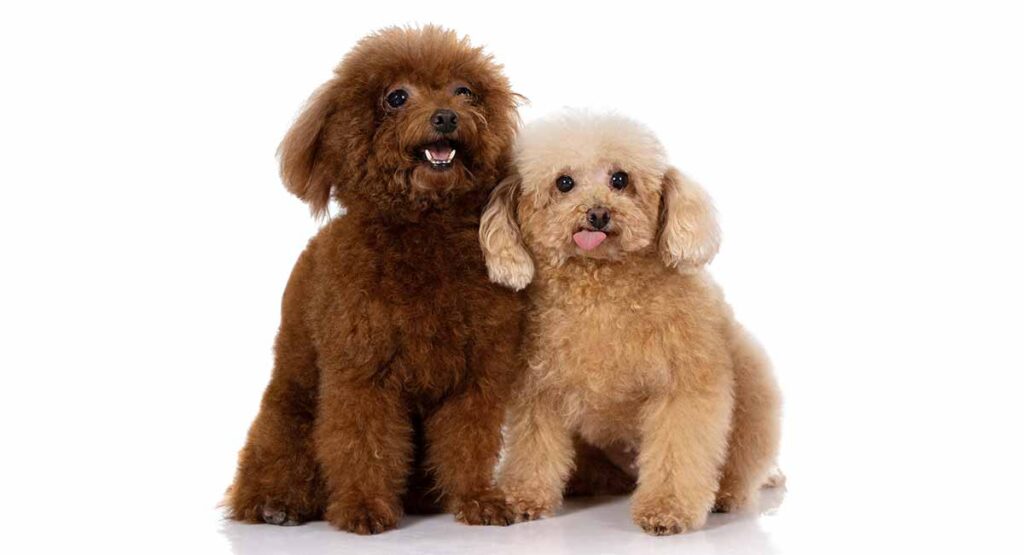 The Papi-poo is a cross between a Papillon and a Poodle. It has a well-proportioned body with short, strong limbs. The dog's head is round, and the ears are set wide apart, being either pricked or long and floppy. The overall impression is of a cute soft toy that's come to life!
The cute appeal continues with soft feathering around the Papi-poo's medium length muzzle and bushy eyebrows. Bright, expressive eyes and a small, black nose complete the look! Papi-poos come in lots of colors, often in a combination of two tones. Although the Papi-poo is not a heavy shedder, you will need to brush your dog most days to prevent tangling and keep the fur looking good.
As a personality, the Papi-poo is gentle, lively, and devoted. However, they do develop separation anxiety if left alone for too long. This bright little pup will alert you to strangers on your property, but as a rule, they're not noisy dogs. A well-socialized Papi-poo will make a confident, loving pet who will be devoted to his family, getting along well with everyone, including other pets.
Cavalon: The Cavalier King Charles Papillon Mix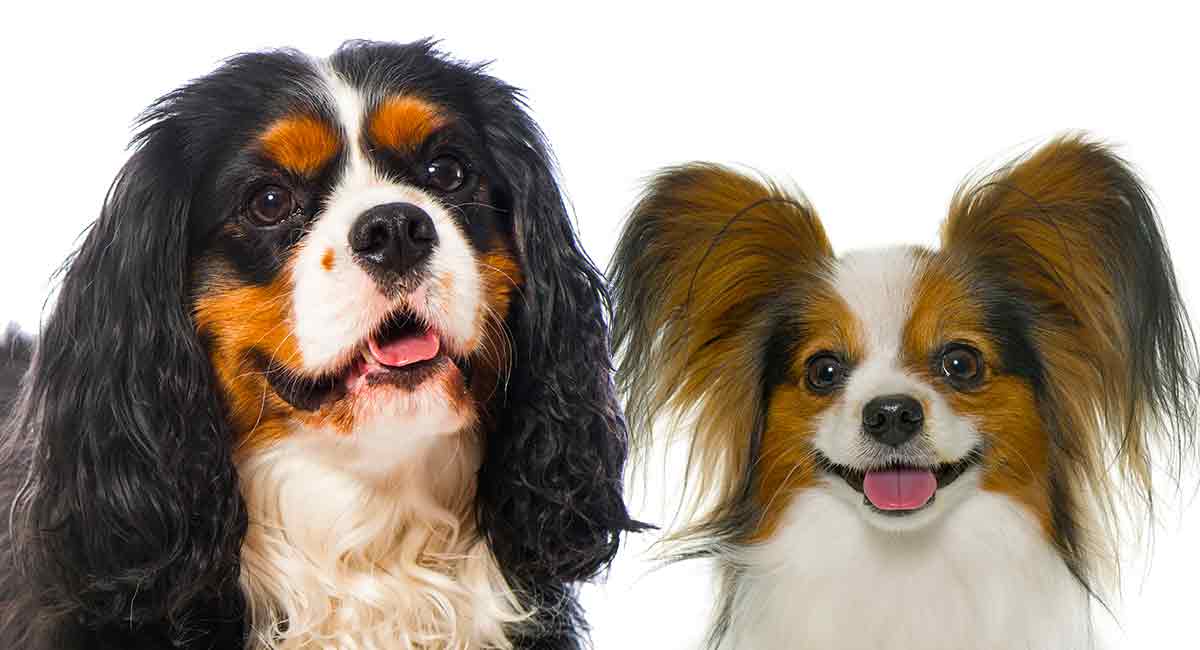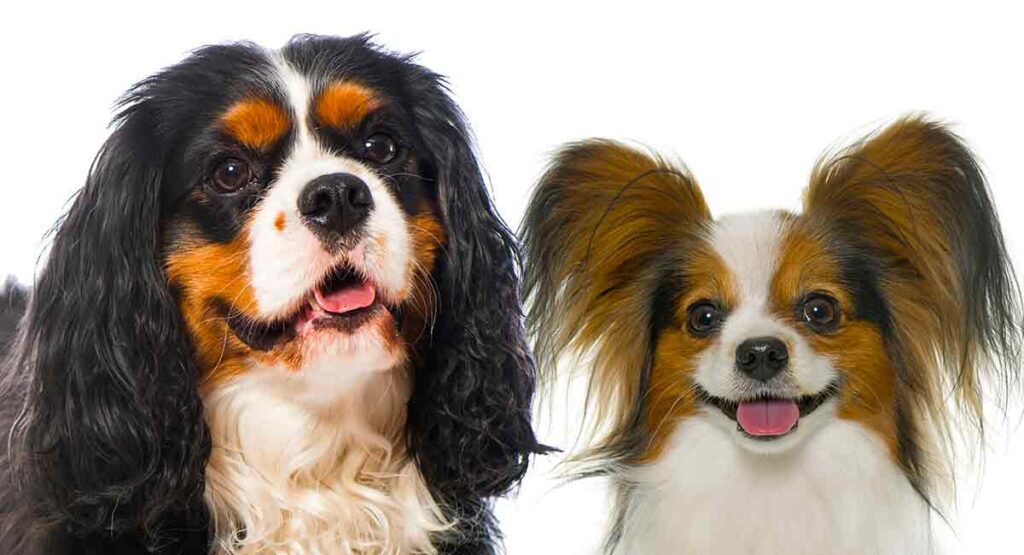 The Cavalon is a small dog with a cute face and a big personality. They have relatively short limbs and bodies, as well as little heads. They weigh around 14lbs and stand at about 12 inches tall.
This mix has big, round eyes and a medium to long length, silky coat. They come in a variety of colors and patterns, but are usually at least two different colors.
This is usually a calm, friendly dog with an open attitude. They love meeting people and keeping your company. They best suit homes where they can spend a lot of time with their families.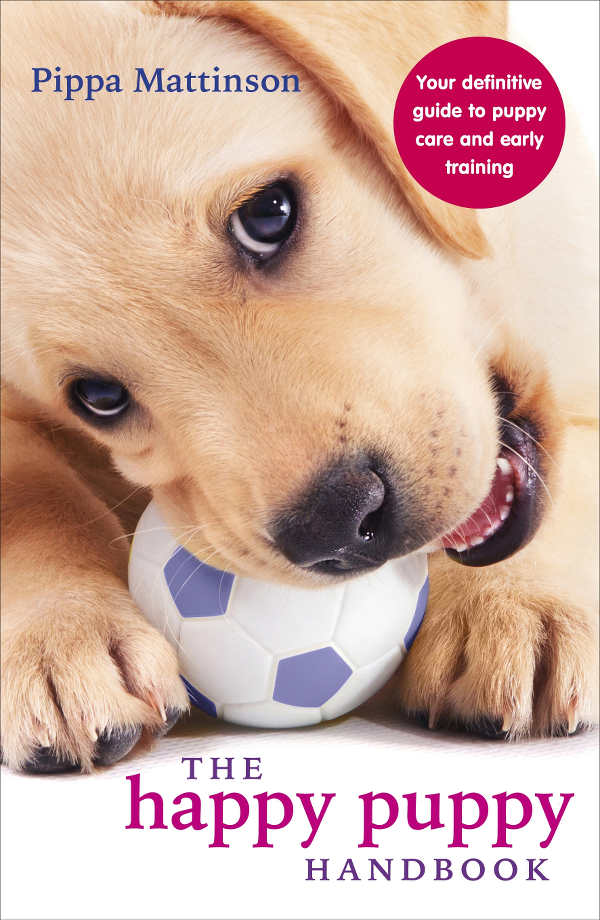 Sadly, their cute little faces make them prone to an awful disease called syringo-myelia. To avoid this make sure that the Cavalier parent has been MRI checked as clear.
Chion: Papillon Chihuahua Mix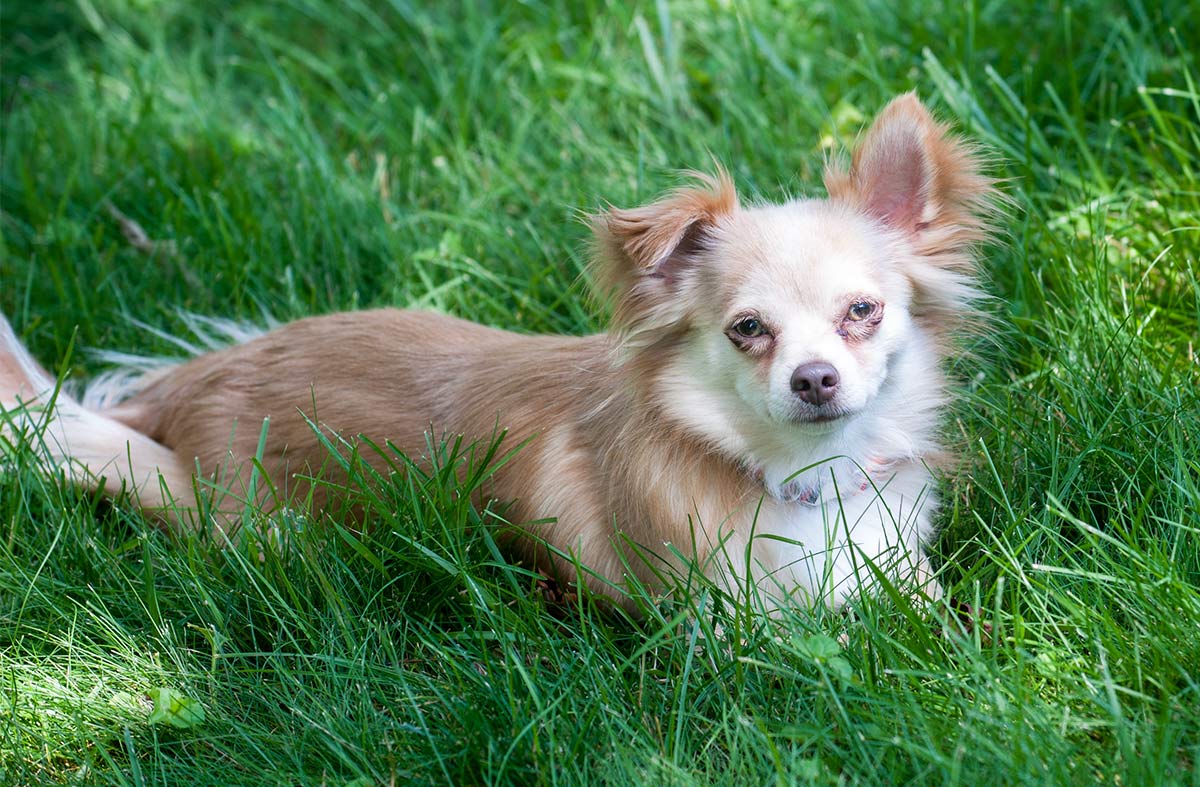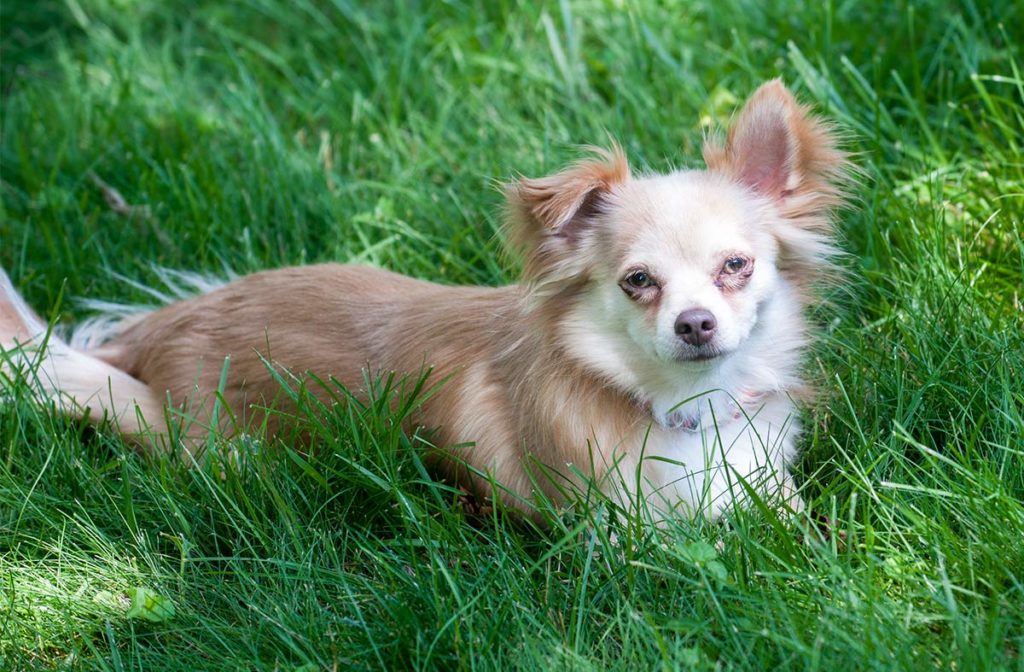 The Chion has one Chihuahua parent and another Papillon parent. They are tiny dogs, often the smallest Papillon mix you can find.
Because Chihuahuas have a range of fur types you could end up with a Chion that has long, medium or even short fur. They come in a huge range of colors and patterns from solid to tri-color markings.
This mix tend to be small but packed with personality. They are likely to make good watchdogs, alerting you to visitors. Although they look like toys they need handling with care and aren't an ideal match for clumsy young kids.
Is A Papillon Mix Right For Me?
The Papillon mix breed has plenty of energy and will benefit from games in the house and a walk every day or a visit to the local dog park. Most will live happily in an apartment or house and make true companion dogs.
They can make perfect family dogs, and typically love kids. However, do remember that most Papillon mix puppies are tiny and could be injured by a clumsy, boisterous child.
Well, that all depends on the other half of the mix! In general, Papillon mixes make lively, fun family dogs that need minimal grooming, and they don't tend to shed much. However, if you have very young children, a Papillon mix probably isn't the best choice for you. Also, if you live in a small apartment without any safe outside space, you should look elsewhere for a breed of dog that requires less exercise.
Do you have a Papillon mix? If you do, we'd love to hear about him! Share with us in the comments section below!
References and Resources