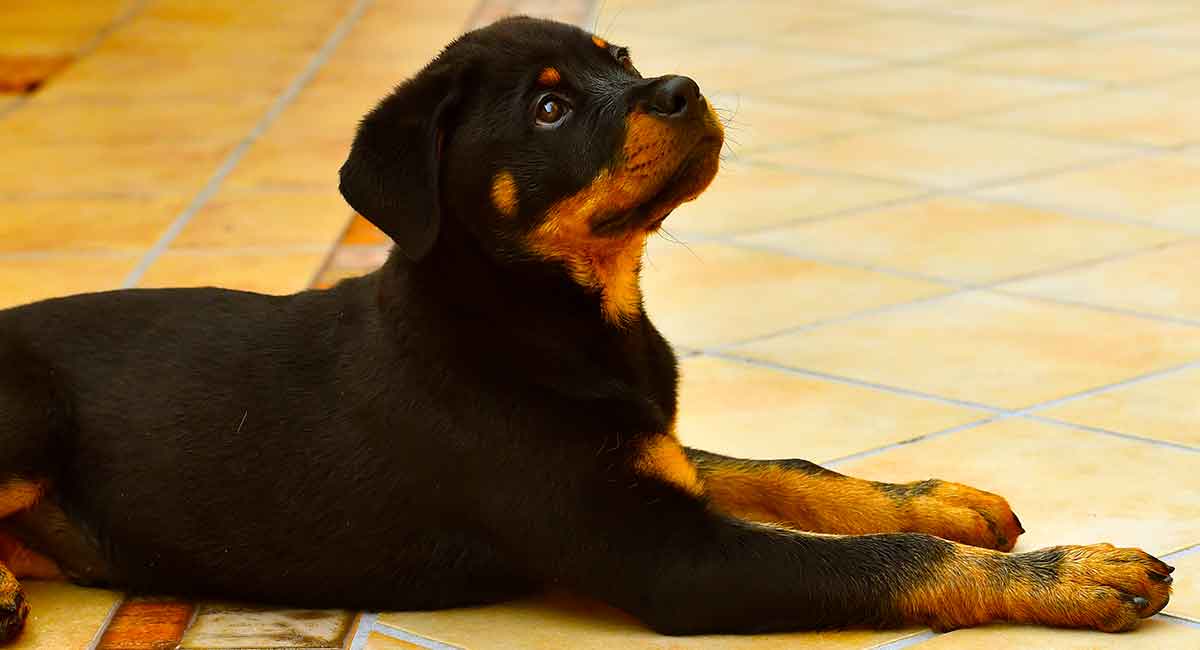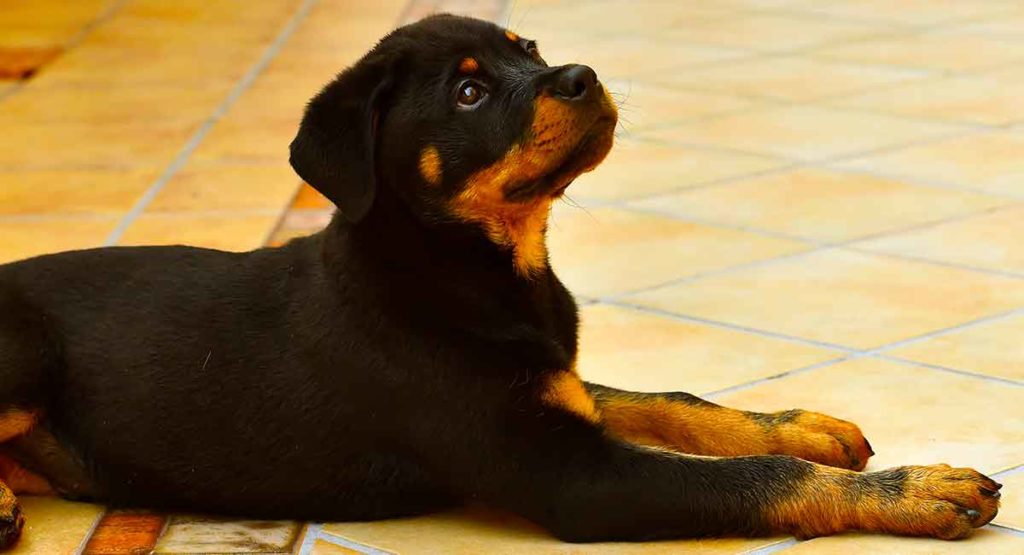 Does the idea of a miniature Rottweiler intrigue to you?
Many people like the looks and personality of large dogs like the Rottweiler, but wish they came in smaller sizes.
However, it's important to recognize that the miniature Rottweiler is not a true breed.
If you see an ad for a mini Rottweiler, proceed with caution.
What is a Miniature Rottweiler?
A dog labeled as a miniature Rottweiler is either the offspring of a Rottie crossed with a smaller breed dog, a dog with dwarfism, or an unusually small pedigree Rottweiler.
In this article we'll look at the Rottweiler breed and explain how a Rottie bred down to an unnaturally small size could have serious chronic health problems.
Is your heart set on a teacup Rottweiler?
Don't despair just yet, because we'll also talk about some of the most popular small-size Rottweiler mixes and look at some small breed alternatives to the full-size Rottweiler.
but first, just how large is a standard size Rottweiler? Let's take a closer look now!
The Rottweiler Breed
The Rottweiler is a large, powerful working dog, first bred by the ancient Romans from Mastiff stock.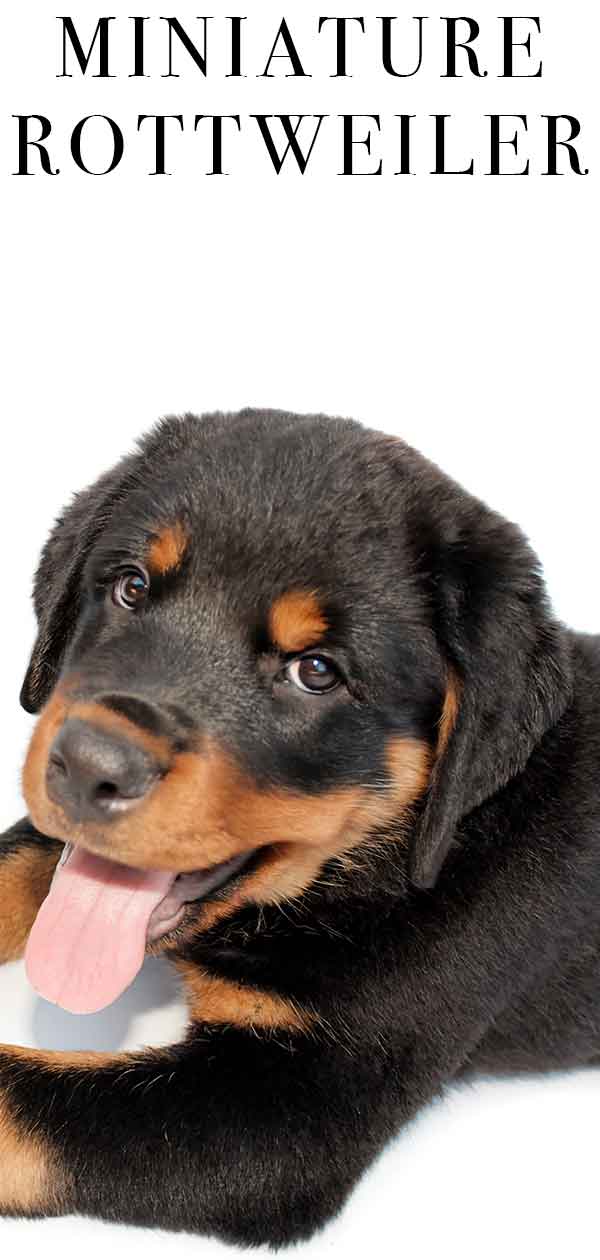 They were originally used to drive and guard livestock,.
In more recent times they have enrolled as guard dogs, police dogs, search and rescue dogs, and even guide dogs for the blind.
Rottweilers are of course, also popular as family pets, famous for their loyal and protective nature.
Male Rotties tend to be bigger than females.
Mini Rottie fans who find full size males to be physically intimidating might be more comfortable with a female.
Full grown male Rottweilers stand 24 to 27 inches tall at the shoulder and weigh between 110 and 130 pounds.
In contrast, females are 22 to 25 inches tall and weigh between 75 and 110 pounds.
A female Rottie at the smaller end of the normal size range may be a good option if you're looking for a naturally petite Rottweiler.
If you're interested in a purebred mini Rottweiler dog that's much smaller than a standard female, it's important to understand the health risks associated with downsizing and dwarfism in dogs.
What is a Dwarf Rottweiler?
Downsizing, miniature, dwarf…
Small dogs are big business at the moment, and there's lot of confusing terminology to get your head around.
Dwarfism is a defined medical condition in dogs, more formally known as achondroplasia.
It is caused by a gene which gives dogs short limbs. Dachshunds and Basset Hounds both carry the dwarfism gene.
Rottweilers don't generally carry the dwarfism gene, but we have heard anecdotally of Rottweilers with achondropasia.
A miniature Rottweiler with dwarfism will have short, deformed limbs, and often an overly large head.  
Potential mini Rottweiler owners should be aware of the chronic health issues related to dwarfism in dogs, including the pain associated with skeletal disorders and the financial cost of ongoing treatment and orthopedic surgery.
Many dogs with dwarfism suffer from serious spinal problems and eye disorders.
What is a Miniature Rottweiler?
"Miniature Rottweiler" on the other hand, does not have a specific definition.
Some Rottweiler breeders may specialize in unusually small (or unusually large) dogs.
Most reputable breeders will only breed dogs in the normal size range to ensure optimal health and fitness.
Sometimes an unusually small dog will be born to normal sized parents.
This dog is the so-called "runt of the litter".
Breeders interested in selling mini Rotties may use these small dogs to create offspring that are also small.
Most responsible breeders will not do this because of the health risks.
So how small is safe, and how small is unsafe?
Miniature Rottweiler Size
The micro Rottweiler size and weight range can vary quite a bit.
Mini Rottweiler size and weight will depend on whether the dog is a runt or a dwarf.
The term runt is used to describe the smallest and weakest baby animal in a litter.
In the wild, many runts do not survive.
With proper care, a domestic runt (such as a puppy) can survive into adulthood, although it will be smaller than normal when fully grown.
Besides small size, it's important to keep in mind that runts may have lifelong health problems stemming from weak bones and a compromised immune system.
Mini Rottweiler Mix
Because the health problems associated with dwarfism and extreme downsizing using runts can be serious, most dog experts recommend that you avoid choosing an unnaturally small Rottweiler or a Rottweiler with dwarfism.
A healthier alternative to a purebred miniature Rottweiler is a dog that's cross bred from a standard sized Rottweiler and another small breed dog.
What are some small to medium sized Rottweiler mixes for fans of the Rottweiler's appearance and personality?
The Reagle
The Rottweiler Beagle mix (called the Reagle) is a medium sized dog that ranges between 15 and 27 inches tall and weighs from 50 to 85 pounds.
Reagles often inherit the classic Rottweiler black and tan markings that Rottie fans admire.
The Rottweiler Chihuahua
The Rottweiler Chihuahua mix is another possibility if you're interested in a mini Rottie.
Chihuahuas are among the smallest of the toy breeds, weighing around 6 pounds and standing between 5 to 8 inches tall.
A Rottie Chi mix can be a small to medium sized dog, but very small size cannot be guaranteed because a mixed breed dog's size can favor one parent breed over the other.
The Rottle
The Poodle is a popular breed used in many crosses.
The Rottle (or Rottie-Poo) is a Poodle Rottweiler mix.
A Rottweiler mixed with a toy or miniature Poodle can be a good option for those seeking a mini Rottweiler.
A Rottle with toy or miniature Poodle parentage can be a small to medium sized dog with a thick curly coat that can have the classic Rottweiler colors and markings.
Like all mixed breed dogs, there's no way to predict whether a Rottle's personality will be all-Rottweiler, all-Poodle, or a mix of traits from both.
So if you'd like a Miniature Rottweiler, but you want a clear idea of how your dog will behave before you bring him home, where do you go?
Here are some small to medium sized purebred dogs that are similar in appearance and temperament to the Rottweiler.
Miniature Rottweiler Breed Alternatives
These dogs are great alternatives if you admire the handsome looks and loyal disposition of the Rottweiler but are seeking a much smaller dog.
Miniature Pinscher
The Min Pin is a small dog with a confident and outgoing personality.
This dog often has coat colors and markings that are like the Rottweiler's.
Manchester Terrier
The Manchester Terrier is another smaller sized dog that resembles the Rottweiler in looks and temperament.
There are two sizes of Manchester Terrier, standard (22 pounds or less) and toy (12 pounds or less).
The breed has a lively, keen, and alert temperament.
The standard coat is a classic black and tan, just like the Rottweiler's.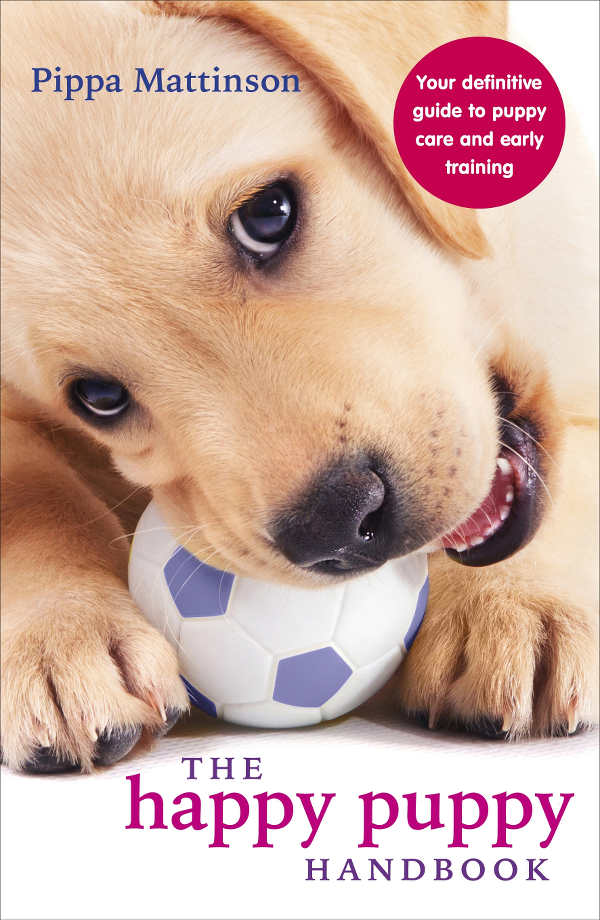 Entlebucher Mountain Dog
The Entlebucher Mountain Dog shares a similar appearance and sturdy working dog background with the Rottweiler.
This medium sized breed stands between 16 and 21 inches tall and weighs between 40 and 65 pounds.
The Entlebucher Mountain dog was bred to be a hard-working cattle herding dog and has a friendly and intelligent personality.
The coat is always tricolor—black and tan with white.
Appenzeller Sennhund
Like the Entlebucher, the Appenzeller Sennehund is another medium sized cattle dog from Europe that can be a good alternative to a miniature Rottweiler.
This dog is athletic, energetic, and devoted to his family.
The Appenzeller's coat is a tricolor mixture of black, tan, and white.
The Miniature Rottweiler Dog
Most dog experts do not recommend getting a dog that is significantly smaller than the size and weight outlined in the breed standard.
The miniature Rottweiler is not a breed. A dog advertised as a mini Rottweiler may be a runt, or the product of breeding several generations of runts together.
This can come with serious lifelong health problems.
Before committing to a mini Rottie, consider either a cross between a Rottweiler and a smaller dog or a small to medium sized breed that is similar to the Rottweiler.
Whichever option you choose, be sure to work with a responsible breeder who health tests their dogs for inherited health conditions and welcomes potential buyers into their homes.
Do you have a Rottweiler mix or a breed that's a good, smaller alternative to a full-size Rottweiler? Check out our great list if you're planning on getting one but still need a name!
We'd love to hear from you! Tell us about your dog in the comments below.
References and Further Reading
Rottweiler. American Kennel Club.
Dodds, "GUIDE TO CONGENITAL AND HERITABLE DISORDERS IN DOGS", HSVMA, 2011.