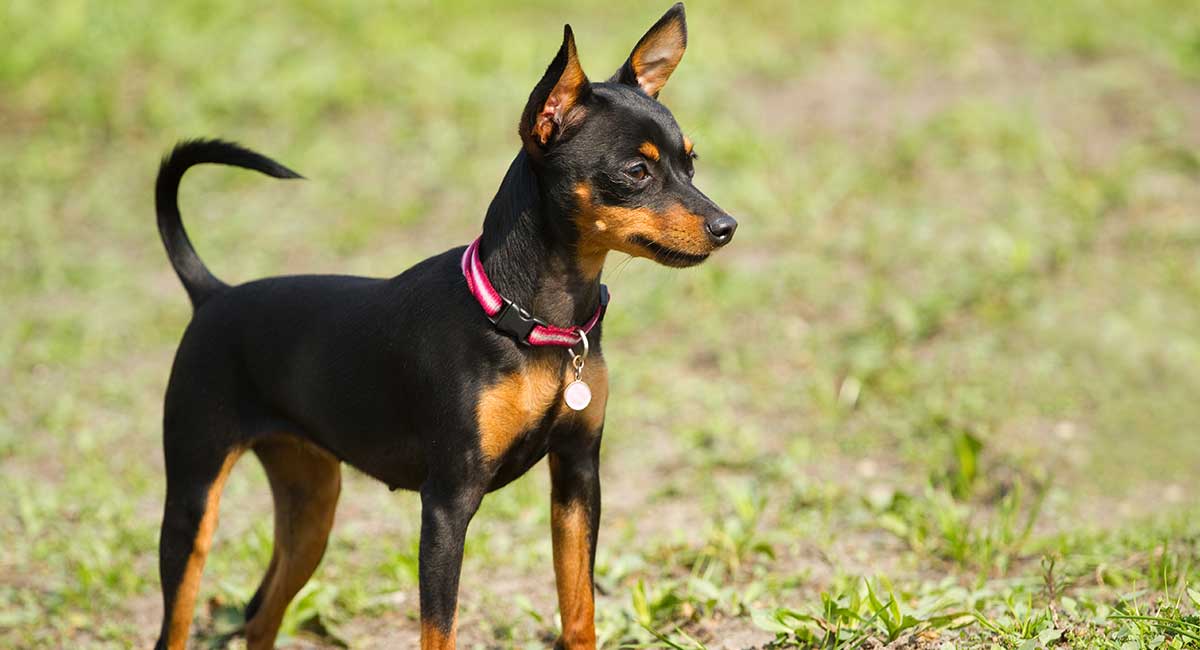 Miniature Doberman dogs are small versions of the large, confident, bold and loyal Doberman. Their size, personality, behaviors and even lifespan will differ depending on how the standard sized Doberman was shrunk down. Genes for dwarfism, mixed breeding and selecting for runts of the litter are all ways to make a Miniature Doberman puppy. But some methods are more healthy than others. Today we'll check out how Miniature Doberman dogs are bred. And let you know the best way to find a small Doberman puppy to share your life with.
Contents
A dog breeder might offer a miniature Doberman they have produced by outcrossing with a smaller breed, deliberately selecting for individuals with pituitary dwarfism, or simply because they are a runt. Miniature Dobermans are less intimidating than their full-sized counterparts, but only responsibly bred ones are healthy.
The Doberman
The Doberman is a handsome dog with an interesting past. It stands tall and proud – sleek coat, lean build and a sharp face with a knowing expression. Bred as a guard dog, used in various professional capacities thanks to its athleticism and intelligence, as well as being known as a staunchly loyal family companion, the Doberman is truly a versatile canine.
Sadly, partly as a result of its role in the second world war, there is a lingering idea that the Doberman is aggressive, unpredictable, and dangerous. However, a properly socialized and well-trained Doberman makes a loyal, energetic, and intelligent companion.
The Appeal of the Miniature Doberman
While many are drawn to the intelligence and athleticism of the Doberman, they are a sizeable dog. Some do not have the room to house a larger dog, especially one that is no couch potato.
There are also budgetary considerations. As food and even medical bills for bigger dogs add up quicker than they do for a smaller pooch. Therefore, as with many larger breeds, people are interested in the concept of a miniature Doberman.
Many simply find smaller dogs cute, as if they have an eternal puppy. Others like the idea that the dog can curl up on their lap for a snuggle without taking up the whole couch. In fact, humans are hard-wired to feel a pull toward small and cute living things. A desire to nurture is triggered.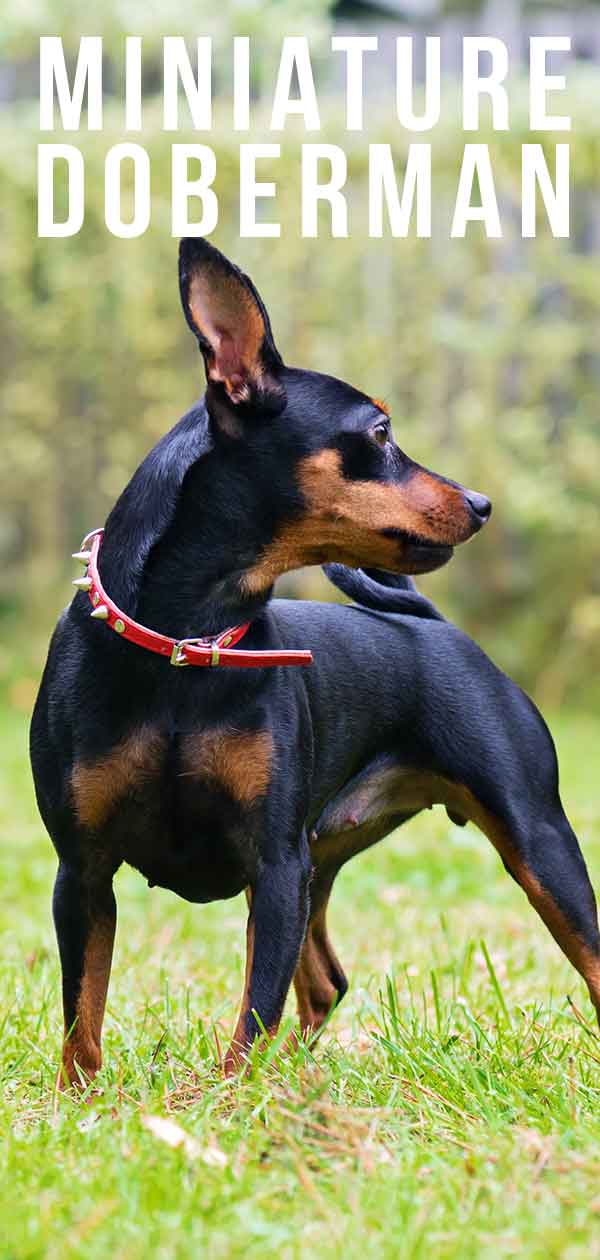 Where Do Miniature Doberman Dogs Come From?
There are 3 ways breeders create dogs that are smaller than usual. It is important to understand the pros and cons of these three methods before you jump in and purchase a miniature Doberman puppy. Some methods have drawbacks that can greatly influence the dog's health.
Miniature Doberman Mixes
When a dog is 'miniaturized" in this way, the resulting dog is not a purebred. But if the dog is the right size and shares enough characteristics with the original breed, many are not bothered by this.
However, others prefer a true purebred, as they feel they are more predictable in both appearance and temperament.
If you are just as happy with a mixed breed, care must be taken when choosing a puppy. The call for "designer dogs" has made way for some unscrupulous individuals to produce puppies en-masse.
Dogs bred this way are kept in unsanitary conditions and deprived of proper care both emotionally and physically. Of course, not all designer dogs are bred this way. It is important to check you are buying off a breeder who takes proper care.
A potential plus of mixed breed dogs is that they are not as susceptible to some ailments that can plague purebred dogs. This is because they are bred from a wider gene pool. However, it is still important that both parents of mixed breed dogs are checked for health before they are used to breed.
Is the Miniature Pinscher a Miniature Doberman?
Miniature Pinschers are not a cross breed, or anything to do with the Doberman genetically. But, if you like the look of the Doberman then one of these little fellows might steal your heart. Standing at 10-12.5 inches with an appearance quite similar to the Doberman, these little dogs are energetic, intelligent and fearless.
They come in a few different colors, one of which is the classic black with rust points that the Doberman is so well known for. As with any purebred dog, it is important to ensure their parents are health checked. The Miniature Pinscher is known to have some heart, eye, and joint problems, and can be prone to epilepsy.
Doberman x Whippet
Both these dogs have a sleek coat and athletic build. The Whippet, however, generally stands no taller than 20 inches and has a fine frame. Whippets are known for their gentle and easy-going demeanor. So, a Whippet mix may well produce a dog that is a little more "chill" than a pure Doberman.
However, Whippets are very athletic, with the ability to run fast and jump high. As such, a very securely fenced yard is important if you bring home a dog that possesses the Whippet's physical prowess. Whippets have generally good health, with heart problems being the biggest concern. As always, ensuring both the Whippet and Doberman parent have had relevant health checks is important.
Miniature Doberman Dogs with Dwarfism
Another way a dog can be miniaturized is to introduce the gene for dwarfism. Dwarfism is a genetic condition that comes about when both of the puppy's parents possess the dwarfism gene. Dogs which carry the gene may not necessarily look any different to a dog of normal stature, so the only way to know whether the parent dogs carry the gene is to have them tested.
If two dogs which carry the gene are mated, their offspring have a 50 percent chance of displaying dwarfism traits. There are a couple of different types of dwarfism.
One type of dwarfism results in dogs with disproportionately short legs, like the Basset Hound or the Dachshund. These dogs will often suffer from joint and back problems due to their shortened limbs. While dogs with this condition have come to be known as recognized breeds, in reality, they are dogs which have been deliberately bred with dwarfism.
Another type of dwarfism occurs due to problems with the pituitary gland. These dogs are proportionate but smaller than normal. Additionally, these dogs suffer a raft of health issues related to hormonal imbalances.
There are reports of Dobermans with both types of dwarfism. However, it is not a commonly confirmed condition in the breed. Thankfully, it appears a market for Dobermans that have been miniaturized by introducing this gene has not developed.
Miniature Doberman Dogs Bred From Runts
Some breeders deliberately breed from runts in order to produce small offspring. The runt of the litter is smaller than its brothers and sisters and often has a weak constitution. At times, the runt may be smaller due to some undiagnosed health condition.
Whatever the case, deliberately breeding two dogs that are smaller and weaker will generally result in a puppy that, while small, is not likely to enjoy good health throughout its lifetime.
Sometimes breeders will not provide their puppies adequate nutrition in order to make sure that they do not grow to full size. Sadly, some well-meaning people may buy these puppies because they look small and cute without realizing what they have been subjected to in order to achieve this.
Are Miniature Doberman Good Family Pets?
A miniature dog might be ideal for your lifestyle, but it is important to do some homework and make sure the way the dog was made smaller does not impact its health and welfare, or that of its parents.
In the case of the Doberman, dwarfism does not seem to be a common occurrence, so the chances of finding a "miniature" Doberman that is, in fact, a dwarf is small. This is good news for Dobermans.
It is most likely you would be buying a smaller breed which has been crossed with a Doberman or a Miniature Pinscher which is a completely different breed to the Doberman but happens to look similar.
If this is the case, make sure you do your homework about the breed and be sure you have the ability to provide the type of environment these dogs will thrive in.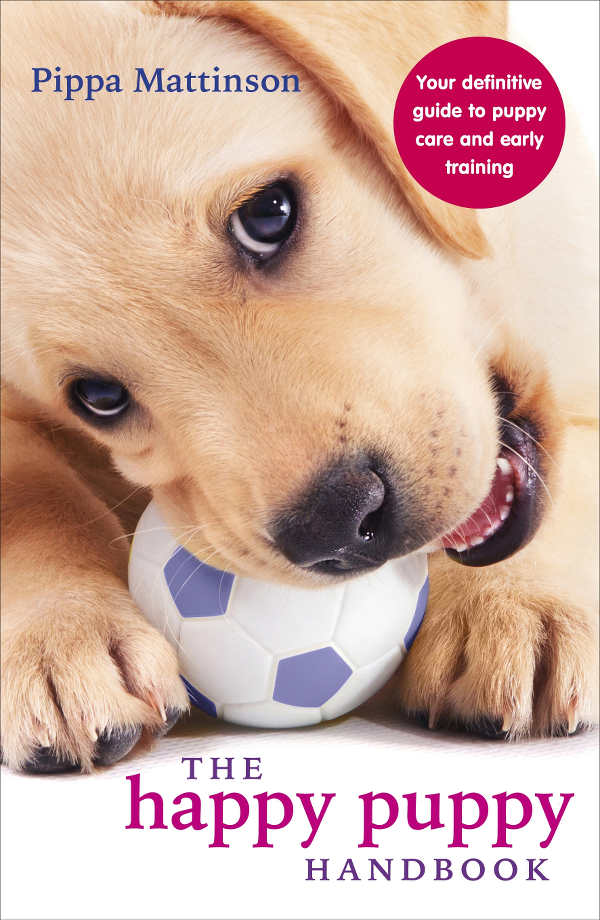 While some might be disappointed to know that a true "Miniature Doberman" does not exist, it is nice to know that in general, puppies with health problems are not being bred to create such a dog.
Miniature Doberman Puppies
Seeing it is most likely you would be on the lookout for a smaller dog that has been crossed with a Doberman, you may be able to find such a pooch at your local shelter.
Alternatively, you may be able to contact your nearest Doberman club or rescue organization. They may know of Doberman crosses that are up for rescue in your local area.
If you are looking into a Miniature Pinscher, then look out for a reputable breeder. As with any purebred dog, make sure you visit the breeder in person, meet the puppy's parents and inspect where they are housed.
Also, it is important to ask for proof of health checks. Buying a puppy online or from a pet shop does not allow for this. You run the risk of buying from a puppy mill if you don't go and inspect the premises in person.
As with other breeds, you may also be able to find Miniature Pinschers which are up for adoption through a local club, rescue organization, or shelter.
If you enjoy reading about mini breeds, you might also like to take a look at the miniature Husky!
Related Articles
References and Resources