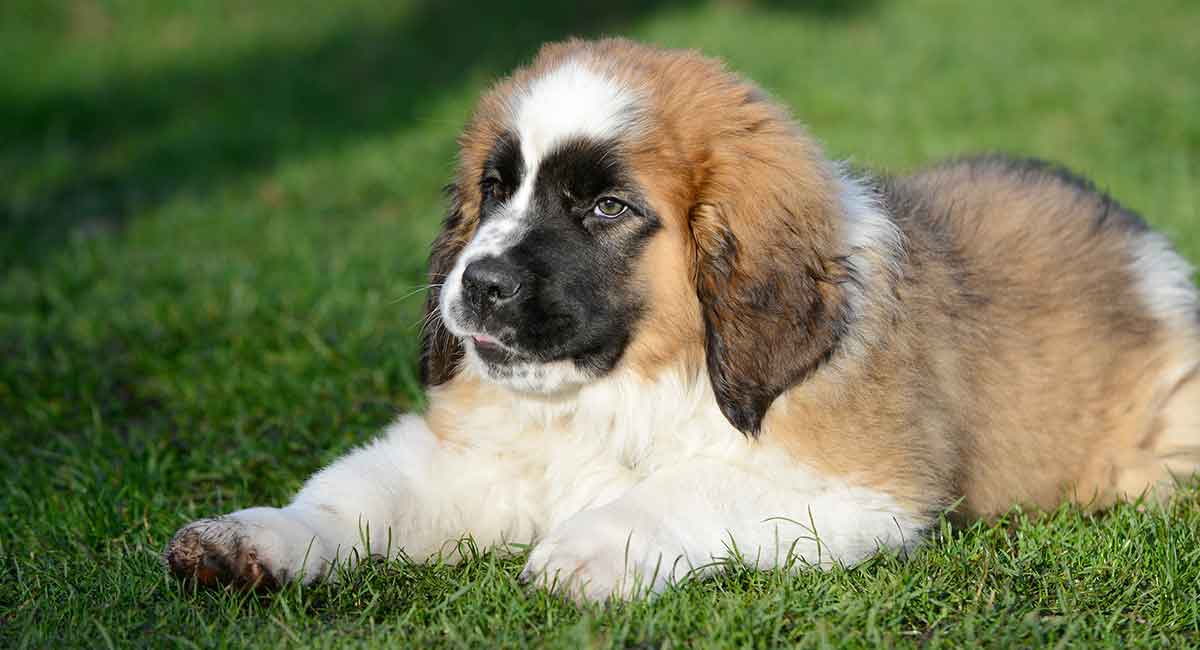 Mini St Bernard is a popular nickname for a cross between the St Bernard and the Cocker Spaniel.
It can also mean a St Bernard who has been bred for small size by crossing with another smaller breed, or selectively breeding from runts or individuals with dwarfism.
In this article we'll look at all the ways a breeder might produce a puppy to offer as a mini St Bernard.
Mini St Bernards
Origin of the St Bernard
The St Bernard famously originated in the Alps. In 1050, monk Bernard of Menthon set up a hospice to help pilgrims who'd fallen foul of drifts and avalanches on their way to Rome. He would later become a saint and give the breed its name.
Over the following centuries, the monks bred strong, powerful dogs with excellent tracking abilities to help recover people trapped under the snow.
Origin of the Cocker Spaniel
The Cocker Spaniel is believed to have originated in Spain, where dogs were used by bird-hunters long before the invention of rifles.
In the 19th century, the two Spaniel groups, 'land spaniels' and 'water spaniels', were divided and classified further. The Cocker Spaniel was named after his hunting specialism, the Woodcock. Cocker Spaniels were subsequently classified as 'American' or 'English' standard.
Cocker Spaniels became extremely popular during the 1950s, and remain one of America's best-loved breeds today.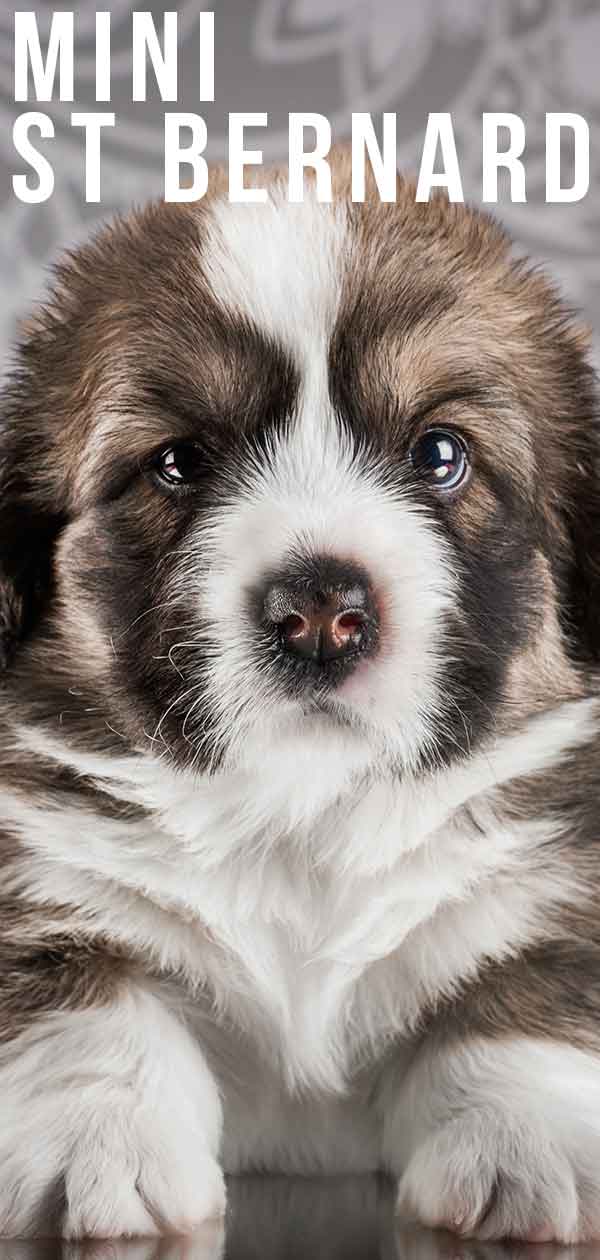 Characteristics of the Mini St Bernard
While mini St Bernards generally inherit the powerful head, short muzzle, and characteristic markings (including a black 'mask' over the eyes) of their namesake parent, their smaller stature comes from their Cocker Spaniel parent.
They are classed either as Nehi (40-60 lbs) or Micro (15-35 lbs).
Both parent breeds have a double coat, and as such, your mini St Bernard will require daily brushing and possibly specialist grooming to prevent matting.
Mini St Bernard Health Issues
Both parent breeds may develop certain health conditions which they can pass onto offspring.
Conditions common to both breeds include, canine hip dysplasia and certain eye disorders.
Cocker Spaniels can develop patella luxation and the bleeding disorder Von Willebrand's disease.
St Bernards may also suffer from cardiac problems, idiopathic epilepsy, and degenerative myelopathy. In addition, they have a relatively short life span of around 7-10 years.
Furthermore, miniaturized breeds may be more vulnerable to tracheal collapse, intervertebrate disk disease (IVDD) and pancreatitis. These are all chronic conditions which can be difficult and expensive to manage.
Miniaturization, therefore, is not without risk.
In addition, because of the trend for mini pups, some unscrupulous breeders meet public demand with scant care for dogs' health and wellbeing.
Puppy mills, for example, aim to produce as many puppies as possible in the shortest space of time. This can lead to poor conditions and immune-compromised pups.
The Appeal of The Mini St Bernard
Given that mini breeds may experience health issues, what makes them so appealing?
Firstly, mini dogs take up a smaller amount of space to sleep and lounge, making them a good choice for small houses.
In addition, smaller dogs usually only require short walks, manageable even for owners with limited mobility.
Food costs tend to be lower, too, as minis eat less than larger dogs.
Where Do Mini St Bernards Come From?
Miniaturisation is achieved by three methods.
A larger breed can be crossed with a smaller breed, as in the case of the mini St Bernard.
The dwarfism gene can also be introduced.
Alternatively, breeders may breed the runts of the litter together.
We'll examine each of these methods.
Mixing With A Smaller Breed
Cross-breeding, which has become increasingly popular, aims to create a hybrid with the best bits from the parent breeds.
With minis such as the mini St Bernard, the aim is to produce offspring of reduced size by introducing a smaller-breed parent (in this case, the Cocker Spaniel).
One disadvantage of mixed-breeds is that it's not possible to accurately predict physical characteristics or appearance.
At the same time, there's evidence that mixed breed dogs enjoy greater hybrid vigor than purebred dogs. That is, they are likely to be healthier because they come from a wider gene pool.
However, it's important to remember that crossing two breeds doesn't eliminate the possibility of inherited health conditions.
Moreover, the trend for minis has led to unscrupulous breeding by puppy mills.
Breeding to develop smaller, lower, or longer pups can result in its own health issues, resulting in pain, suffering, and even premature death.
Recently, so-called 'Teacup puppies' have been condemned by the UK Kennel Club.
Similarly, Wendy Higgins of the Humane Society International argued against the practice of miniaturization, stating that it 'means misery.'
While mini St Bernards are certainly not at this extreme 'teacup' end of the miniaturization scale, you may have concerns about adding to a demand for minis.
If this is the case, remember there are many minis awaiting rescue.
Popular Mini Mixes
The Cockapoo
The Cockapoo is a cross between the Poodle- either the standard, mini or Toy- and the Cocker Spaniel.
Cockapoos vary in size from a tiny 6 lbs up to around 30 lbs.
This mix is known for a happy, sociable, and energetic temperament. Cockapoos also resemble teddy bears, which undoubtedly adds to their appeal!
Both parent breeds, however, are at risk of inherited health conditions, including hip and elbow dysplasia.
Poodles are also at increased risk of progressive rod cone degradation, a form of progressive blindness.
Cockapoos may be at risk of developing these conditions.
In addition, bear in mind that Cockapoos have high maintenance coats, and may require specialist grooming on top of daily brushing at home.
Read more about the Cockapoo here.
The Cocker Spaniel Chihuahua Mix
This mix weighs in between 10 and 18 lbs. Many Cocker Spaniel Chihuahua mixes resemble their Cocker Spaniel parent with a slimmer overall build.
Given his small size, the Cocker Spaniel Chihuahua mix is ideal for apartment-dwellers.
The Cocker Spaniel is known for his easy-going, gentle temperament. In contrast, the Chihuahua can display more of a 'terrier' personality: this breed expects a lot of attention, and rates more highly on measures of canine aggression than the spaniel.
Thus, a Cocker Spaniel Chihuahua mix will require consistent socialization and training from an early age. Due to the potential for separation anxiety, it's best if owners do not leave these pups alone for long periods of time.
Both parent breeds are susceptible to inherited health problems.
Cocker Spaniels may develop cardiomyopathy, the bleeding disorder Von Willebrands disease, eye issues, patella luxation and hip dysplasia.
Chihuahuas, unfortunately, can develop a host of disorders related to their small size. These include tracheal collapse, a range of eye issues including
cataracts
glaucoma and corneal ulcers
heart disease, and
seizures.
The Cocker Spaniel Chihuahua mix may be at risk of developing these disorders.
Read more about the Cocker Spaniel Chihuahua mix here.
Introducing The Dwarfism Gene
Osteochondrodysplasia (OCD) is a developmental disorder resulting in bone malformation and/or abnormal bone growth. It is caused by a genetic mutation.
Achondrodysplasia is a type of OCD. It leads to
shortened limbs
bowed legs
enlarged head
spinal abnormalities
and enlarged joints.
Selective breeding over time has made achondrodysplasia typical in certain breeds (for example, the Dachshund or Corgi).
Unfortunately, unscrupulous breeders have introduced dwarfism to breeding pairs in order to profit from the mini dog trend.
This can have serious repercussions for the dogs.
Firstly, pups with achondrodysplasia have an increased risk of Intervetrebrate Disc Disease (IVDD), a serious affliction which can result in arthritis, paralysis, and even death.
Also, it increases the chance of developing canine hip or elbow dysplasia, conditions which can lead to lameness.
Breeding From Runts
Runts are puppies born smaller and weaker than others in the litter.
Runts can grow into healthy, normal-sized dogs.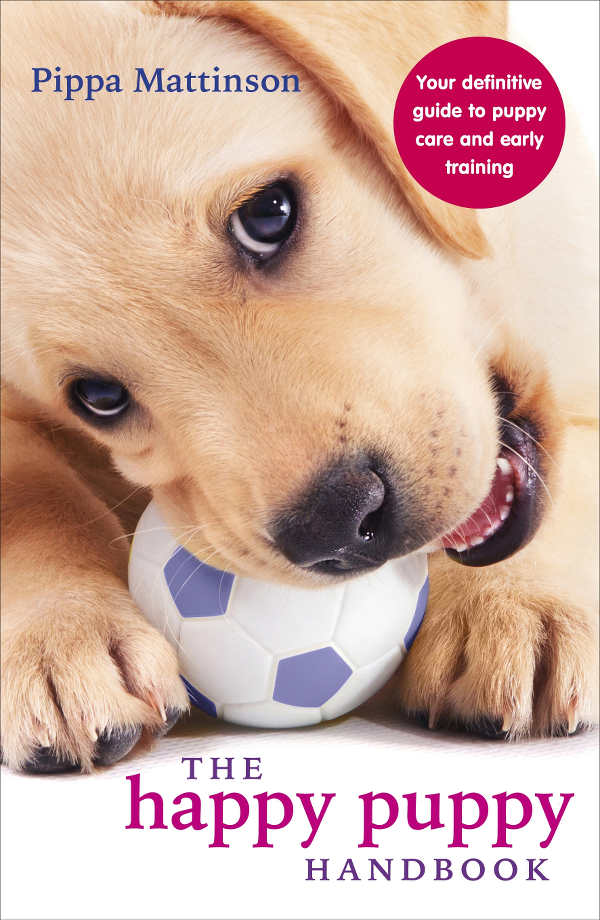 However, runts may struggle to fight their way through larger pups to get to their mother's milk.
Limited access to milk's vital antibodies affects the developing immune system, which can result in ongoing medical problems.
Breeders may cross two runts in order to miniaturise.
Given that many runts experience health issues, there's a high risk that such problems will be passed onto offspring.
Is A Mini St Bernard Right For Me?
St Bernards are likely to inherit the friendly, gentle nature of their parent breeds, and to be good with children. Hence, with consistent training and socialization, they have the potential to be great family dogs.
They can suffer from separation anxiety, so should not be left alone for long periods.
Remember: a Nehi mini St Bernard may not actually be too 'mini', potentially reaching 60 lbs! If space is an issue, you may wish to consider a different mix altogether.
Any mini breed may experience health problems relating to their size, particularly those classed as 'micro' or 'teacup' sized.
Ultimately, it's important to consider this when considering a mini.
Lifelong and potentially serious medical conditions are painful for both pup and owner and can incur high veterinary bills.
Finding A Mini St Bernard
Given the potential health issues mini mixes face, one option to think about is rescuing a micro St Bernard rather than buying from a breeder.
Dogs from shelters are likely to be mature already, and the shelters' vet will be able to discuss their health with you so far. You'll also be able to get a better feel for their temperament and personality.
The following links are a good place to begin your search:
Do you already own a mini St Bernard? Please tell us about them, and their parentage, in the comments!
If you want to find out more about other miniature breeds, perhaps you'll enjoy our guide to the mini Labradoodle!
References & Resources
Beuchat, C. The Myth of Hybrid Vigor in Dogs- Is a Myth, Institute of Canine Biology, 2014
Brown, E. Et. Al. FGF4 retrogene on CFA12 is responsible for chondrodystrophy and intervertebral disc disease in dogs, Proceedings of the National Academy of Sciences of the United States of America, 2017
Duffy, D. Et al. Breed Differences in Canine Aggression, Applied Animal Behavior Science, 2008
Everts, R.E. et. Al. Bone disorders in the dog: A review of modern genetic strategies to find the underlying causes, Veterinary Quarterly, 2000
LaFond,E. Et. Al. Breed Susceptibility for Developmental Orthopedic Diseases in Dogs, Journal of the American Animal Hospital Association, 2002
Martinez,S. Congenital Conditions that Lead to Osteoarthritis in the Dog, Veterinary Clinics: Small Animal Practice, 1997
O' Neil, D. Report on a Discussion about 'Animal Health and Welfare: Breeding for Extreme Conformations in Dogs and Cats' at the European Parliament in Brussels, 2018
Parvizi, J. Et. Al. Osteochondrodysplasia/Dwarfing Conditions, High Yield Orthopedics, 2010
Other cited persons:
Wendy Higgins, director of international media for the Humane Society International, interviewed in Dog Welfare Groups Warn Teacup Puppy Craze is Harmful to Pets, The Independent, 2017