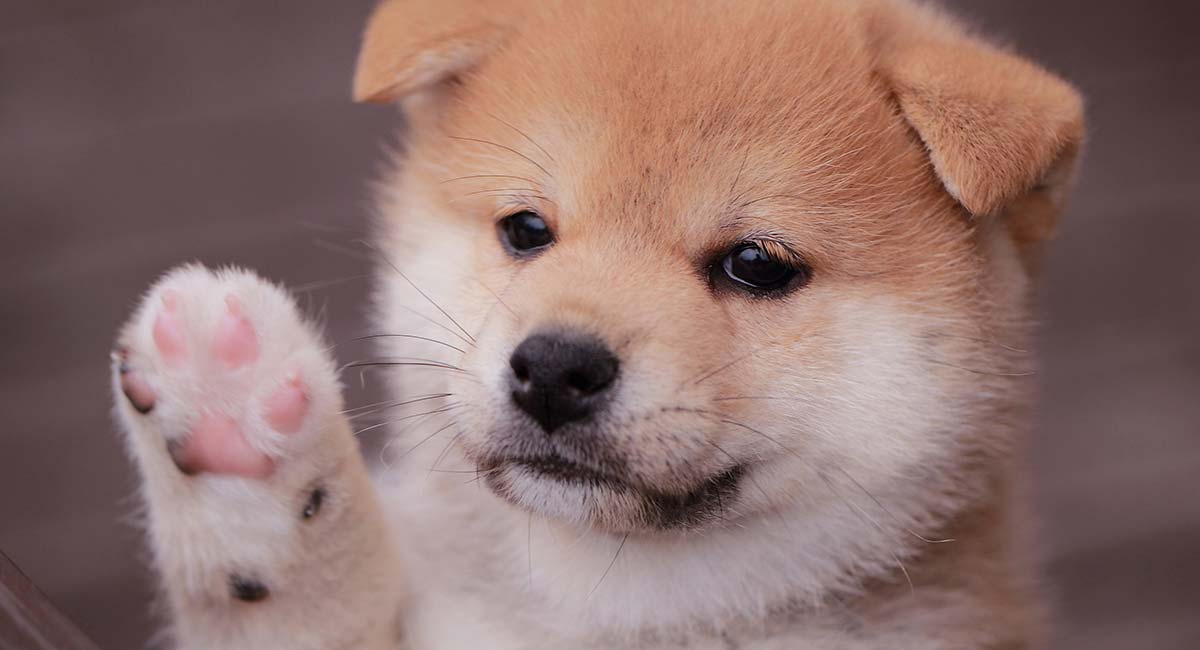 The mini Shiba Inu is not bred to any official standard or regulation. They are simply smaller versions of the standard pedigree Shiba Inu breed. It's believed that the mini Shiba Inu was first intentionally bred to be smaller in their native Japan where very small dogs are extremely popular. The Japanese variant of these dogs goes by the name Mame Shiba (pronounced ma-may). This roughly translates to, bean-sized Shiba. Typically, these dogs are bred to be about 35 to 50% smaller than the standard. This means a full grown male Mame Shiba will weigh between 10 and 14 lbs and stand about 11 inches. Females will be slightly smaller still.
Contents
These sturdy, well-muscled dogs were originally used as hunters. The breed is commonly found with red with white markings. This coloring, combined with their long snout, erect, triangular ears, and cunning grin, give them a distinctively fox-like appearance.
The Shiba Inu also bears a striking resemblance to their larger cousin, the Akita. However, Shiba Inus are much smaller – males can be anywhere from 14.5 to 16.5 inches and weigh around 23 lbs. Females range in height from 13.5 to 15.5 inches and weigh about 17 lbs. But some people want an even smaller dog.
The Appeal of the Mini Shiba Inu
Shiba Inus are beautiful, eye-catching dogs. In addition to red, their thick, double coat also comes in sesame, black and tan, and cream.
Loyal, obedient, and highly intelligent, Shiba Inus can also be quite strong-willed. Their hunting background means they can have a compelling prey drive and some are known to be aggressive.
In fact, one 2009 study suggests the breed possesses a gene that is associated with some types of aggressive behavior.
A smaller version of this dog is likely to be easier for most people to handle. They take up less space and fit easily in your lap on public transport. Their bed at home can be smaller, and they'll need less to eat.
Then, of course, there's the cuteness factor. Small dogs have an undeniable adorableness that lasts.
Where Does the Mini Shiba Inu Come From?
Essentially, there are three ways that breeders create a miniature dog. Mixing a standard Shiba Inu with a smaller or toy breed is one way to potentially create a
miniature version. Introducing the gene for dwarfism is another way some breeders attempt to create a smaller dog. Finally, breeding two very small Shiba Inus together is likely to produce smaller than average puppies.
However, each of these methods comes with its own problems.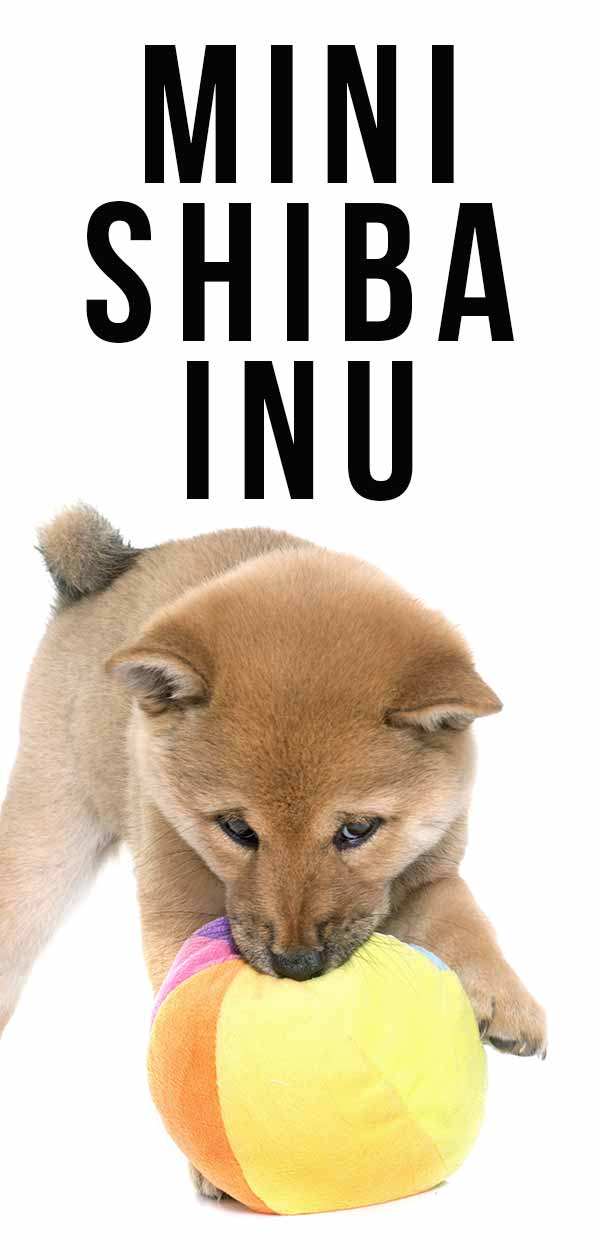 Mixing with a Smaller Breed
When two different dogs are crossbred, there's no way to know if the offspring will resemble a Shiba Inu at all. There's also a possibility that the dog may not be any smaller.
Pom Shi
The Pom Shi is a hybrid of the Pomeranian and the Shiba Inu.
In terms of appearance, both of these dogs share an abundant coat and fox-like features. Both breeds are also alert and intelligent. But while the Shibu Inu can be quite aloof, the Pomeranian has a friendly, vivacious personality.
However, since both of these breeds are known to show stranger-related aggression, these dogs need to be well socialized.
The Pom Shi can measure anywhere from 6 to 17 inches and weigh 3 to 23 lbs. But on average they stand about 15 inches and weigh around 15 lbs.
Poo Shi
Sporting either a long wavy or curly coat, the Miniature Poodle-Shiba Inu hybrid can vary quite a bit in appearance. Some will have the pointed Shiba Inu features, others the more rounded Poodle face. Ears can be erect or hang beside the face.
Although this dog may have a stubborn streak, their keen intelligence makes them highly trainable. The Poo Shi will bond very closely with their family and will not like to be left alone for long periods.
These dogs typically stand from 8 to 13 inches and weigh between 13 and 20 pounds.
Shiba Chi
Combining the Shiba Inu with the much smaller Chihuahua gives you a dog that stands from 9 to 12 inches and weighs between 8 and 12 lbs. In terms of both appearance and temperament, these two breeds are quite dissimilar, so it's hard to predict exactly what kind of dog you'll get.
While they're sure to be spirited and confident, the Shiba Chi can be high strung like the Chihuahua or calm like the Shiba Inu. This mix may also be prone to aggression and biting.
It's important to remember that personality can also be greatly influenced by the parents and by how well they've been nurtured. Like temperament, physical characteristics are quite varied, and often the Shiba Chi has a mixed terrier appearance.
Introducing the Dwarfism Gene
There are different types of dwarfism genes, which are generally a random mutation. However, some breeders will cross two dogs who possess dwarfism genes to create micro Shiba Inu puppies.
While this method will ensure that the dogs possess Shiba Inu characteristics, it can cause structural deformities.
Typically these dogs have very short legs, long bodies, and oversized heads. This can cause serious spinal problems.
Life-threatening health conditions, such as heart abnormalities, are also associated with the dwarf genes, as is increased aggression.
Breeding From Runts
The term runt typically refers to the smallest puppy in a litter. Sometimes these dogs grow to be perfectly healthy. However, some breeders will selectively breed two of these tiny pups with the intention of creating the smallest possible mini Shiba Inus.
While this method ensures that the unique traits of the breed are intact, it can also cause a lot of problems for the dog.
They're often small and weak due to an underlying congenital abnormality. Parasites, liver shunts, and infections are just some of the problems associated with smaller than average puppies.