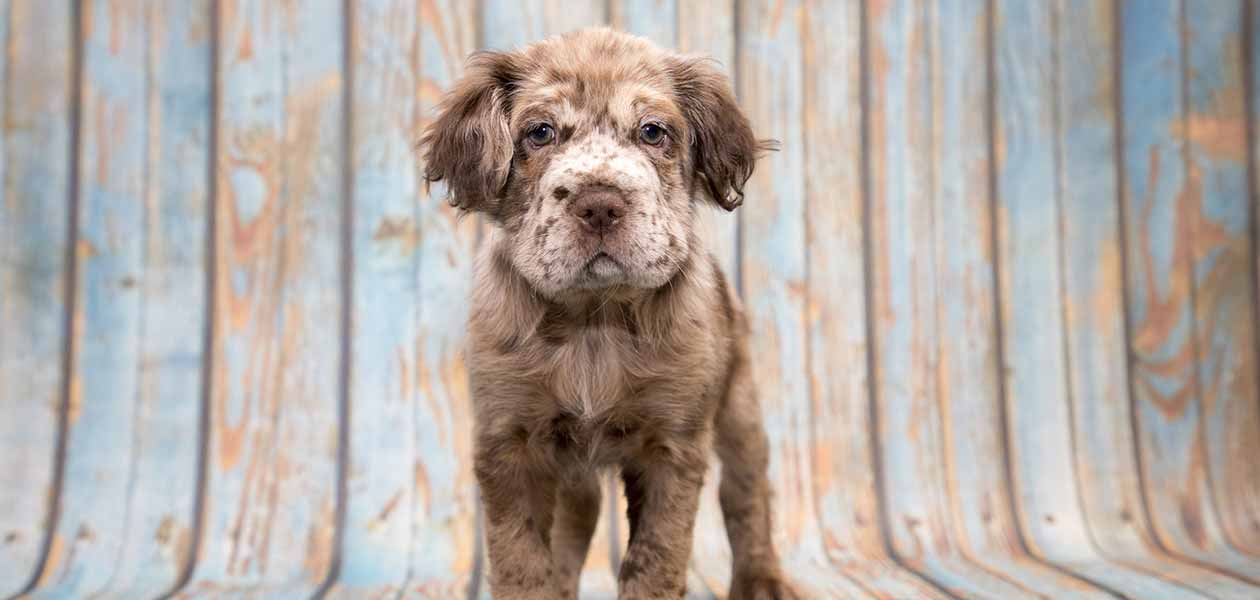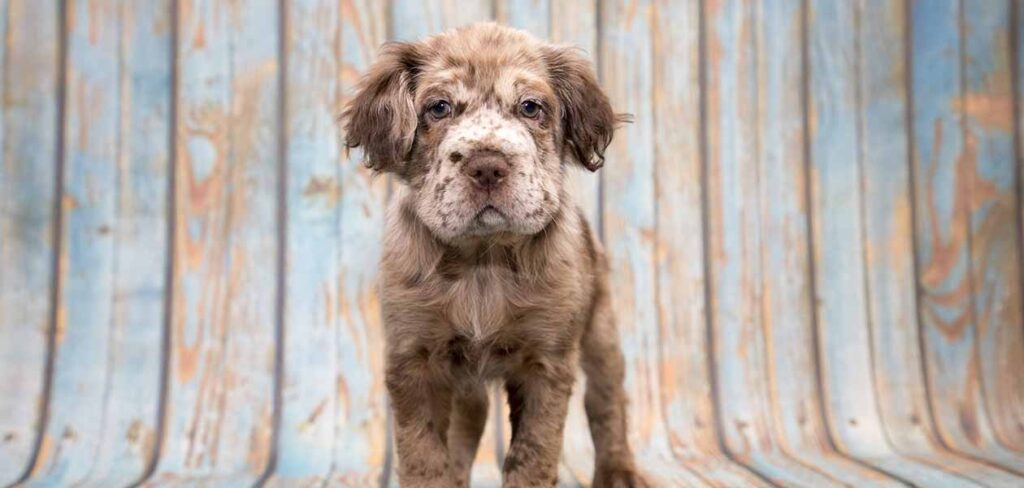 The mini Hippo dog is a hybrid designer breed that combines a purebred Shar Pei with an American or English Cocker Spaniel. Their wide mouths, soft fur and serious expressions are incredibly appealing, as is their loyalty and laid back nature. However, any dog that inherits the skin folds and wrinkles of the Shar Pei breed is at risk from potential health problems. Overheating, seizures and skin problems involving mold and other infections are all outcomes that you'll be keen to avoid as a potential puppy parent, and we'll give you some tips to help you find a healthy puppy.
Contents
History and Original Purpose
Because this mix is quite a recent creation, to get a better idea of its history we need to take a look at the parents.
The Shar Pei originated in China where one of their original purposes was as a fighting dog. Many think that its loose, wrinkled skin aided this. When another animal bit its fur, the Shar Pei could still move easily to continue its fight. And although its purpose has changed to now become a popular family pet, the Shar Pei wrinkles have been further exaggerated by breeders.
Cocker Spaniels on the other hand were cooperative working companions, bred to pick up game birds for hunters. Cocker Spaniel mixes involving other hunting breeds are quite common. But mixing a breed with one from very different origins can result in less predictable outcomes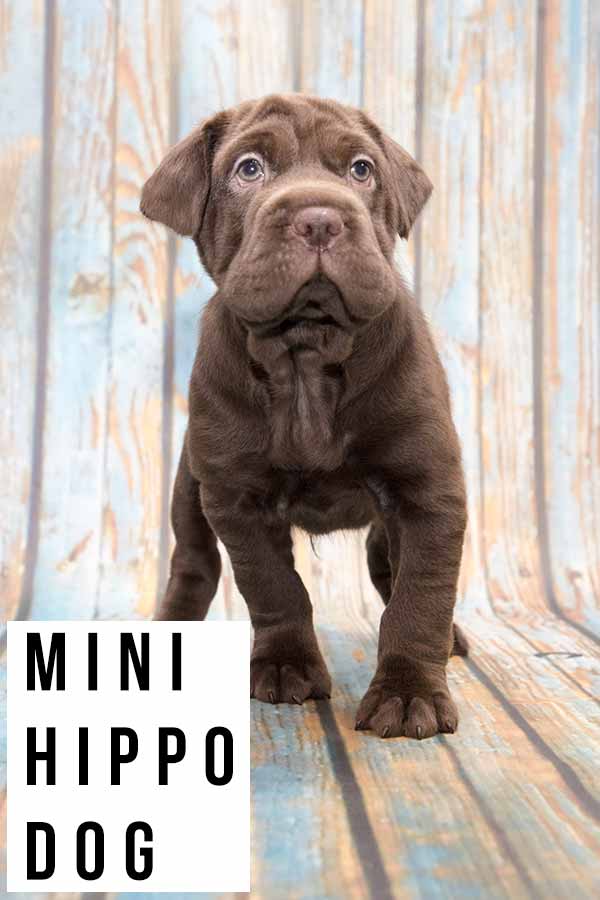 Mini Hippo Dog Appearance
Shar Pei dogs have large heads and muzzles, and their distinctive wrinkled fur can be inherited by mixed puppies. They have small, folded ears and a curled tail. Cocker Spaniels have long floppy ears and a long tail. Their fur is longer than the Shar Peis, and often soft and wavy, as opposed to short and dense.
There will be some variation between all mini Hippo puppies. It's impossible to predict what blend of traits they will inherit from their parents. You might not be able to tell what your puppy will look like until they arrive, but there are some things they are likely to have in common.
Most will inherit the Shar Pei's wide mouth, looser than average skin and the Cocker's distinctive ears.
Miniature Hippo dogs generally grow anywhere from 13 to 20 inches tall when fully grown. Their weight can vary from as low as 20 pounds to as high as 60 pounds.
Coat Types
Some mini Hippos will have wavy, flowing coats that feel soft to the touch. This is known as the bear coat. Others will have a short, dense coat that feels rough to the touch. This is known as the horse coat.
And finally, your pup might have a coat that falls somewhere in between the two. Their coat may be short, but soft to the touch and less dense than a horse coat.
This last type of coat is called a brush coat. These coat types are shared by the Shar Pei parent. But, you may also see the beautiful soft waves of the Cocker Spaniel.
Mini Hippo dogs can come in a large color spectrum including red, black, cream, tan, brown, blue, silver and even tri color patterns.
Grooming
Mini Hippo dogs are usually high shedders that need a good groom a couple of times a week, regardless of the coat type they inherit. But your main grooming task will be to keep up their skin hygeine.
Each day gently move any skin folds to one side and using a damp cloth or gentle wet wipe clean any debris from their wrinkles. It is essential that you then use a soft towel to dry the area before you let them carry on their day. Ears will need checking too as those floppy tunnels are hot beds for infections to build up.
Curly tailed pups will also need their tails cleaning carefully.
Mini Hippo Temperament
Generally, these confident dogs will be loyal, protective, and intelligent.
When properly trained and socialized this mix is likely to be friendly and affectionate. But, they may be challenging for first time owners. The Cocker parent is usually known for being friendly, social, and easy-going, but the Shar Pei parent can be very protective.
One study found that veterinarians classed the Shar Pei breed as 'very aggressive'. Whereas, another study found the English Cocker Spaniel to display a "particularly high risk for aggression". So, bear in mind which type of Cocker is used in your mix, and consider whether you have time to properly socialize this mix.
Importance of Socialization
We must stress the importance of socialization in these puppies. It's important for every breed, but especially those that have the tendency to guard or show aggression.
Your mini Hippo dog may take more after either parent. So, one may behave exactly like a Shar Pei, while another is just like a Cocker.
Train and socialize your miniature Hippo from the time they're a puppy to give them the best possible temperament.
Training and Exercise
Training shouldn't be too hard with this mixed breed. The American Cocker Spaniel parent is very eager to please and loves learning new things with its families. And the Shar Pei parent is very clean. In fact, they have even been known to potty train themselves!
Make sure to stick to consistent, short and exciting training sessions, using a positive reward method for best results.
Training can provide some exercise, but you need to make sure the mini Hippo dog gets the opportunity to stretch his legs every day.
Going for regular walks, and playing fun games where he can run in a safe enclosed area is a great idea.
Mini Hippo Dog Health and Care
As a mixed breed, the miniature Hippo dog can be vulnerable to any of the health issues that affects the parent breeds.
The American Cocker Spaniel parent is prone to the following health issues:
Eye disorders: Progressive Retinal Atrophy, ectropion, cherry eye
Heart issues: Cardiomyopathy, congestive heart failure
Canine hip dysplasia
Urinary stones
Otitis Externa (inflammation of the ear)
Hypothyroidism
Liver disease
Shar Pei dogs are prone to the following health issues:
Hip and elbow dysplasia
Shar Pei fever (can lead to amyloidosis)
Eye problems: Cherry eye, entropion, chemosis
Demodectic mange
Sores, mold, and irritation caused by excessive wrinkles
Excessive wax and ear infections
Brachycephalic breathing problems due to squashed nose
Blood clotting
Bone inflammation
Arthritis
Cancer
Not every mini Hippo puppy will be affected by all of these health issues, however the main concern is to do with their structure. Puppies that have very loose coats do not tend to be as healthy as those with tighter skin.
Mini Hippo Dog Puppies – What To Look For
Designer breeds are becoming more popular as time goes on, but the mini Hippo dog is still a less known mix. This means you might need to do some searching and waiting in order to get your puppy from a reputable breeder.
This wait will be worth it to get the healthiest puppy possible! Make sure to ask breeders lots of questions. Make sure that both parents have been health tested for known issues in their breed.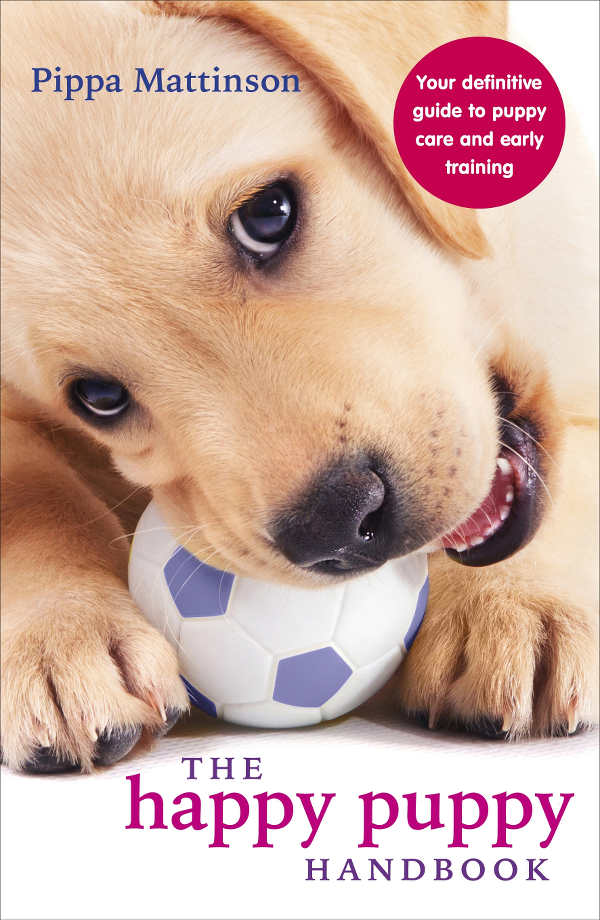 Remember that extreme wrinkles, though striking in appearance, can cause pain and discomfort as they become infected. Ensure that the Shar Pei parent is not an extreme version of the breed with excessively deep wrinkles. And don't pick the puppy with the loosest skin.
Don't be tempted by cheaper puppies at puppy mills or pet stores. They are often bred to meet demand for certain 'crazes' and make a quick profit with little regard for the dogs' or puppies' health.
Choosing a reputable breeder may be a bigger upfront cost, but will save you time and money in the long run. Designer puppies like the mini Hippo dog will often cost over $1000 from a reputable breeder.
Our puppy guide can help you find a breeder.
What About Shelter Dogs?
Rescuing a dog can be a really rewarding experience. Many dogs are given up for reasons out of their control, so not all rescue dogs will have challenging temperaments or destructive, aggressive habits.
But, some may. So, you need to spend time getting to know a rescue dog, and ask lots of questions to make sure it is suitable for your home. Especially with a mixed breed like this that could be very protective.
Rescuing a dog is often much cheaper than buying a puppy. Although rescue dogs are often older, this means your pup is more likely to arrive home with some good habits, like already being potty trained! You will also known before you commit the extent of the health issues they suffer as a result of their loose skin.