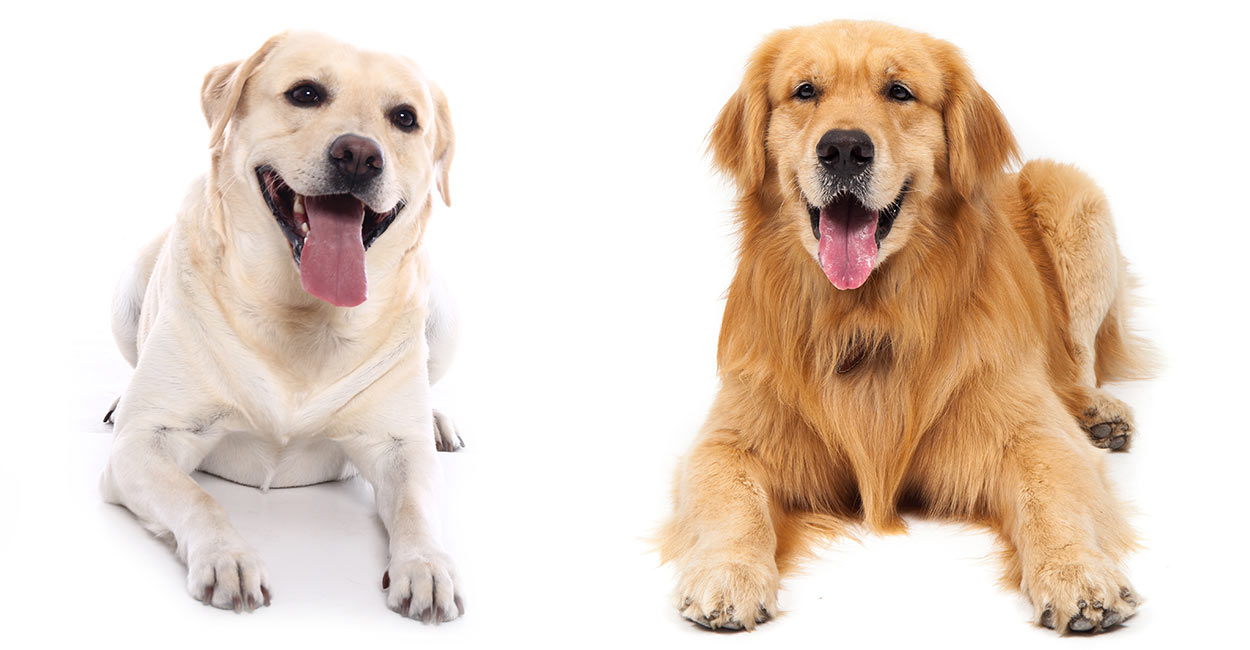 Labrador vs Golden Retriever – can you tell these close cousins apart? The Labrador and the Golden Retriever are two of the most popular dog breeds in the world. In some ways they are very similar, and in others, very different. Their temperament, personality and energy levels are similar, but their coat types, size and build are different. In Labrador Retriever vs Golden Retriever we look at the key differences between these two lovely breeds.
Contents
If you are undecided between buying a Golden Retriever or Labrador, we'll help you make up your mind. We'll also clear up some confusion over the Golden Labrador along the way! Let's dive straight in!
Golden Retriever puppies are gold coated, with longer fur and wavy tails:
When you compare them to Labrador Retriever puppies with their short coated and otter tail, you can see how someone might mix up the two breeds!
Is a Golden Retriever a type of Labrador?
A Golden Retriever is not just a long haired Labrador. Golden retrievers and Labrador Retrievers are two separate dog breeds but they both belong to the same group of dogs, known as 'sporting dogs'. And they both share a similar original purpose as hunting companions.
Sporting dogs are further divided into sub groups depending on their role, and Golden Retriever and Labs are both members of the Retriever sub group. These are dogs that have been bred for generations to retrieve dead and wounded animals that have been shot by their human hunting companion. Retriever breeds are affectionate and friendly dogs that love human company.
Confusion about the relationship between these two breeds is common. Not only because some Labradors are very similar in color to some Golden Retrievers, but also because of the common use of the name Golden Labrador.
Golden Labrador
Golden Retrievers come in only one official color – gold, though the shade of their coat can vary from very pale to very dark. Labradors on the other hand come in three different colors: black, chocolate and yellow.
Yellow labs are sometimes referred to as Golden Labradors, but strictly speaking this is incorrect. The Kennel Clubs, and dog breeders, tend to avoid the term Golden Lab when they are talking about the Labrador Retriever
Many pet parents are not interested in 'official colors' and are very happy to call their gold colored lab a 'Golden Labrador'. And that's where the confusion arises.
Golden Retriever Lab Mix
You'll also find the term Golden Lab used to describe the Golden Retriever Lab mix. This is a first cross between a (usually yellow) Labrador Retriever, and a Golden Retriever. A first generation Labrador Golden Retriever cross is also a popular mix for work as a guide dog for the blind.
The Lab and Golden Retriever mix can also be found in black. First generation crosses have the Labrador short coat, but these mixes crossed back to a Golden Retriever can account for stories of black Golden Retrievers and chocolate Golden Retrievers.
So what is the difference between a Golden Retriever and a Labrador Retriever? Let's take a look.
Golden Retriever Vs Labrador
You don't have to look far to find a lovely Lab dog, the Labrador Retriever is the most popular pet dog in the nation for the 26th year in a row. Golden Retrievers often affectionately known as Goldies, currently hold the number three spot in that same survey. Golden lab puppies (officially yellow labs) can look very similar to Golden Retriever pups. Both sets of puppies are equally cute but if you are not sure whether you are looking at a Golden Retriever pup or a Golden Labrador puppy, check for fluffiness. Goldie pups have a fluffier coat.
When it come to full grown size, again the adults of each breed are similar but their coats are now quite obviously different. We'll look at various aspects of these two breeds now, and compare each one in turn.
Golden Retriever Vs Lab size
It won't take you long to notice that both breeds are quite similar in this respect! However, there is one important caveat to make here: there are actually two different types of Labrador Retriever: the American and the English.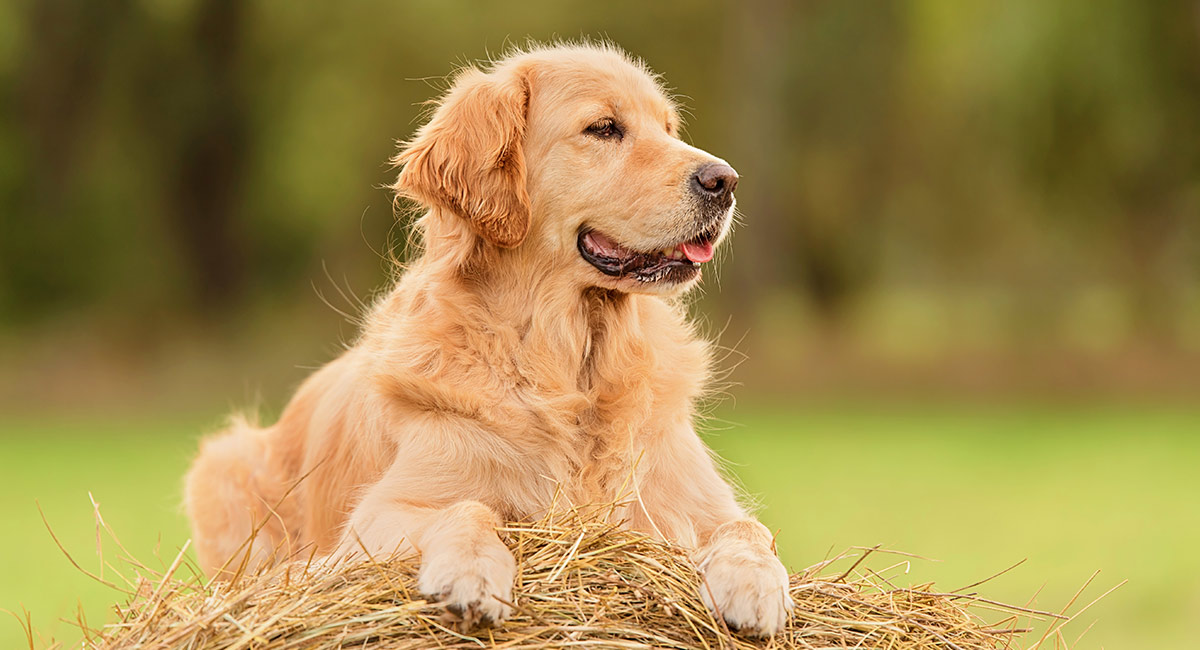 While both are medium to large breed dogs, their builds can differ more than a little.
How big is a Lab? – Difference between types
English Labs tend to be from show stock. They are stockier, with broader heads and chests. American Labs are slimmer, from working stock, and can be less barrel-chested.
You can read more about that difference in this informative article.
There are similar differences between working and show bred Golden Retrievers, although they aren't as distinct. So how big do Golden Retrievers get? Let's compare the two breeds.
Golden Retriever size
In every respect, adult male dogs will be slightly larger than adult female dogs. The average Golden Retriever weight comes in at slightly less than a Labrador but other than that they are very similar sizes.
• Weight: 55 to 75 pounds.
• Height: 21 to 24 inches.
• Length: 22 to 25 inches.
Labrador Retriever size
• Weight: 55 to 80 pounds.
• Height: 21.5 to 24.5 inches.
• Length: 22.5 to 25.5 inches.
As you can see, there's not much to choose between them. It's also important, if you are comparing your own dog, to recognize the wide variation in adult Labrador weight. And to remember that a Lab from working lines will likely be at the lower and of that range.
Labrador Retriever vs Golden Retriever Colors
The Golden Retriever's official breed name pretty much speaks for itself. But coloration at maturity can range from almost white to a rich dark golden red shade. Preference for color tends to lean towards one end of the color spectrum for a while, then swing back the other way.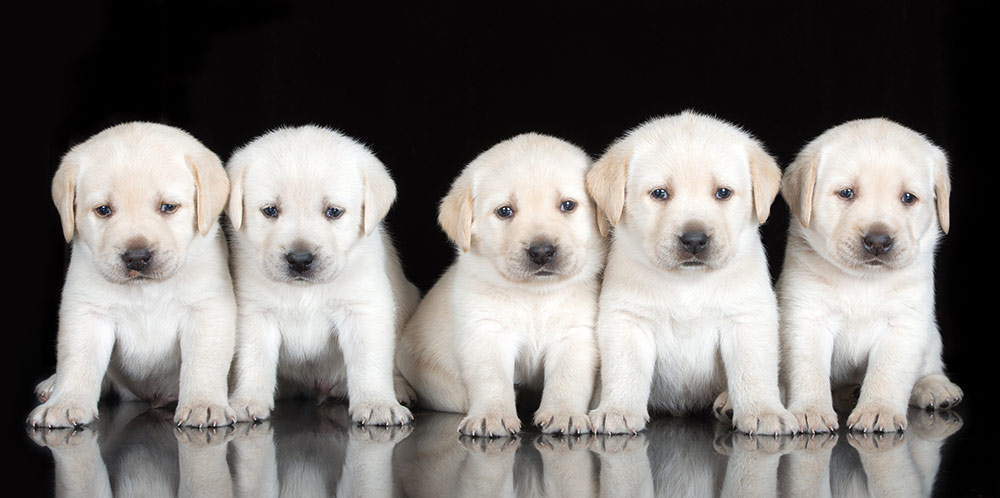 At the time of writing darker shades of coat are coming back into fashion after a long time period where pale cream was in vogue.
Labrador Retrievers have three main coat colors: black, yellow or chocolate (brown). Just like Goldens, the shade of fur in a Yellow Lab can very widely from palest cream to a deep rusty red. The darkest Yellow Labs are often called Fox Red Labs by their fans. Just as with Golden Retrievers the darker coats are becoming more popular, especially within the hunting community.
Labrador vs Golden coat type
When we compare a Golden Retriever vs yellow Lab, the differences in coat are clear. The Golden's coat is water repellant with a thick, wavy outer coat and a soft, insulating under-coat.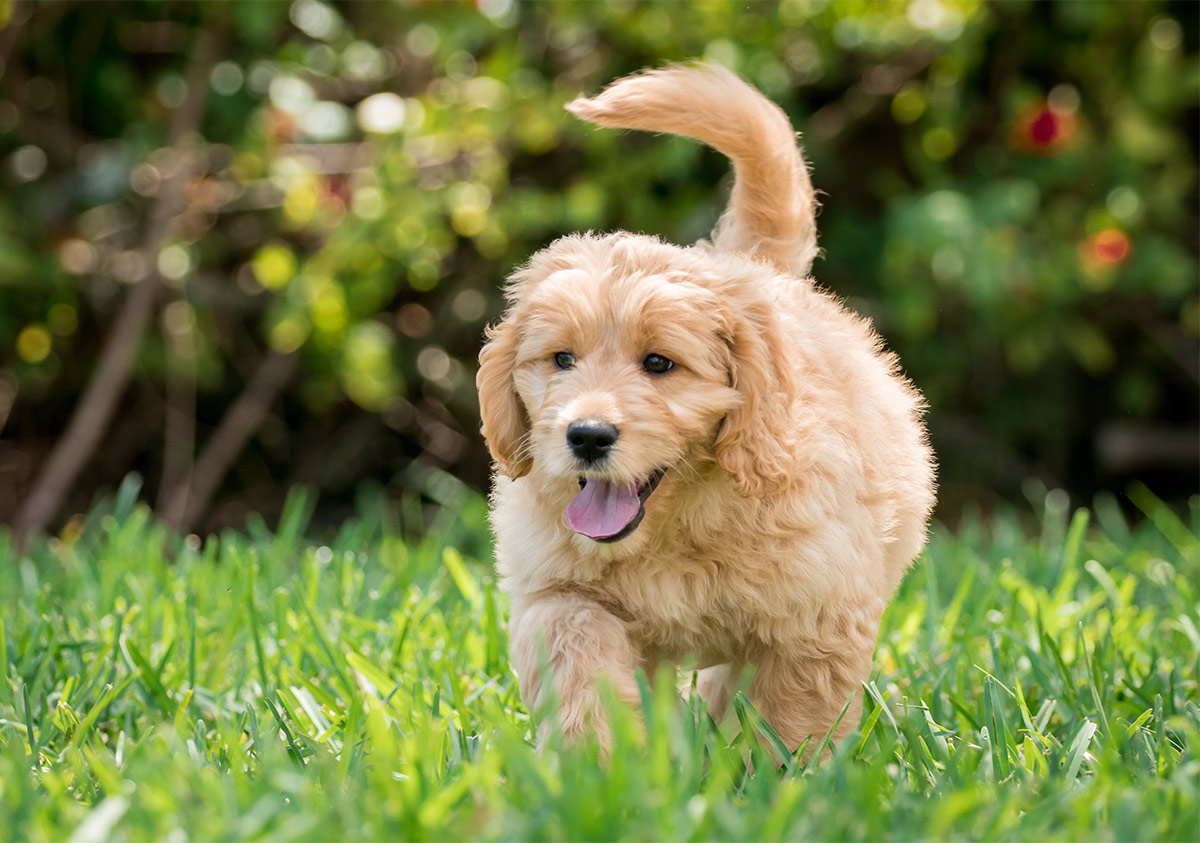 The Labrador's coat is also water repellant has two layers. Bu they have a short but dense outer layer and a soft, insulating inner layer.
This shorter coat may look less warm than the Golden Retrievers, but the dense short fur functions a lot like a diver's wetsuit to trap body heat for self-warming, and the Labrador is able to cope with extremely cold water.
But what do these coat differences mean in terms of shedding?
Golden Retriever and Labrador Retriever: Shedding!
Ask any Golden Retriever or Labrador Retriever owner "does your dog shed?" and prepare for a good, long and thorough answer! That's because there is little difference between the Golden Retriever and Labrador Retriever when it comes to shedding.
Do Labradors shed?
They really do. In fact they are famous for it! But they are in good company here because Goldens shed too. Both dog breeds shed year-round, and both can shed great amounts of hair.
Both will shed even more twice per year in the spring and fall during the seasonal coat changes.
Do golden retrievers shed more than labs?
It's debatable whether Goldens shed more than Labradors. Golden Retriever hairs are longer and often paler, so can be more problematic for owners who don't like shed hairs stuck to their clothes. And if you wear a lot of dark clothes, the hair from a Golden Retriever is going to stand out much more than the hair from a black Lab.
Either way, unless you have an incredibly high tolerance for dog hair during the molting season, you will likely need to commit to daily brushing, and weekly undercoat rake combing.
However, for some of the year Labs require less grooming than Golden Retrievers. And that's more to do with your dog's health than your furniture
Labrador Retriever vs Golden grooming
While Labs need a once weekly brush down unless they are grubby, Golden Retrievers will benefit from at least three times a week to keep that coat glossy and tangle free.
Both Golden Retrievers and Labrador Retrievers love running, playing, swimming and rolling in mud, leaves, or anything new and interesting they may find on the lawn.
Let even a few days of this activity go by unaddressed, and it can add up to a pretty stinky, dirty dog! But the main reason that Goldens need more grooming is that longer hair can become matted if not combed out regularly.
Luckily, both breeds love the water, which can make bathing them much less of a challenge than it can be with other dog breeds!
One thing that can make grooming time easier on you: both Labs and Goldens are very social and eager to please, which means you will likely find you have an enthusiastic canine partner for your grooming sessions.
But the fact still remains that grooming will be a regular (and perhaps daily) part of your life starting the moment you bring a Golden Retriever or a Labrador Retriever into your life.
You may also need to budget for professional grooming and hair trims to keep your dog's coat manageable seasonally, as this can be a bigger job to tackle on your own.
Finally, even with regular at-home brushing and grooming, you will need to be the type of person who is fairly tolerant of dog hair all over your carpet, flooring, car, and anywhere else you and your dog go together.
There is a nice guide to grooming your Golden Retriever here.
Labrador and Golden Retriever temperament
One of the most common questions dog "shoppers" ask is which dog breed is the best choice for families with young children.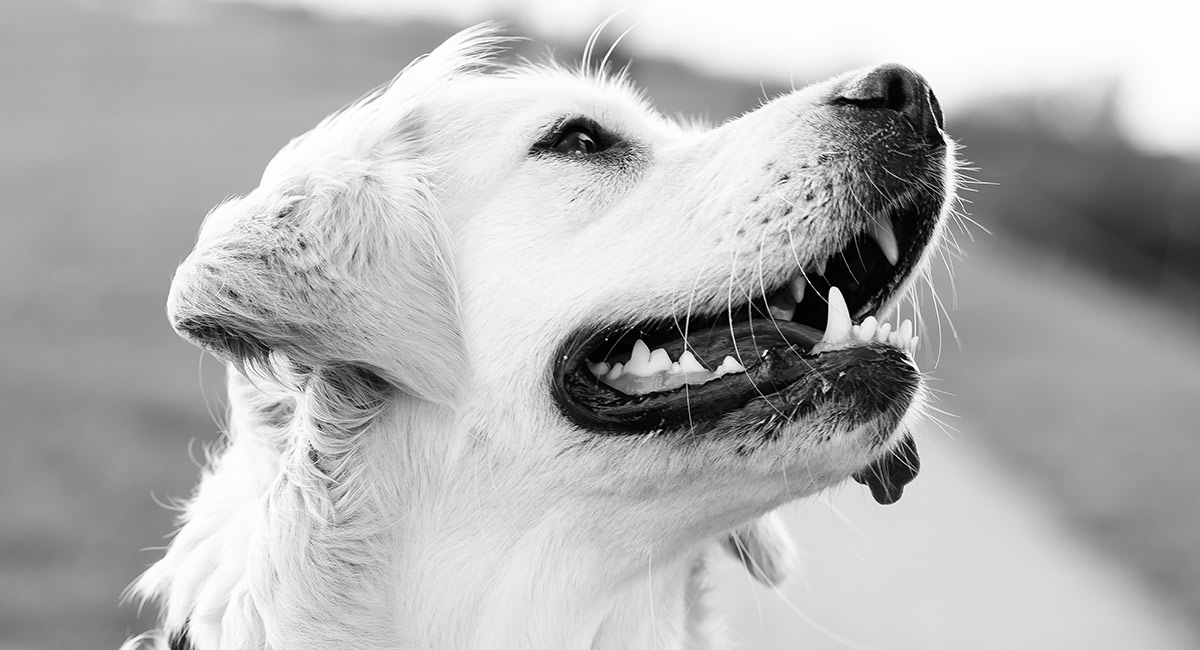 While some dog breeds may be too high strung or fragile to make for good family dogs, this certainly doesn't apply to either the Labrador or the Golden Retriever!
Both dog breeds often make WONDERFUL family dogs, as long as they are well chosen and well raised.
Both are normally great with children, with their affectionate, sociable, outgoing and eager-to-please personalities.
Labrador Retrievers and Goldens are also top choices for service dogs, search and rescue dogs, detection dogs, hunting dogs, and field work dogs.
Beyond this, however, there are some important temperament differences that can indicate which dog breed might be the better choice for your household.
Golden Retriever temperament
The Golden Retriever has a medium energy level, which means this is a dog that can roll with the daily ebb and flow of home life.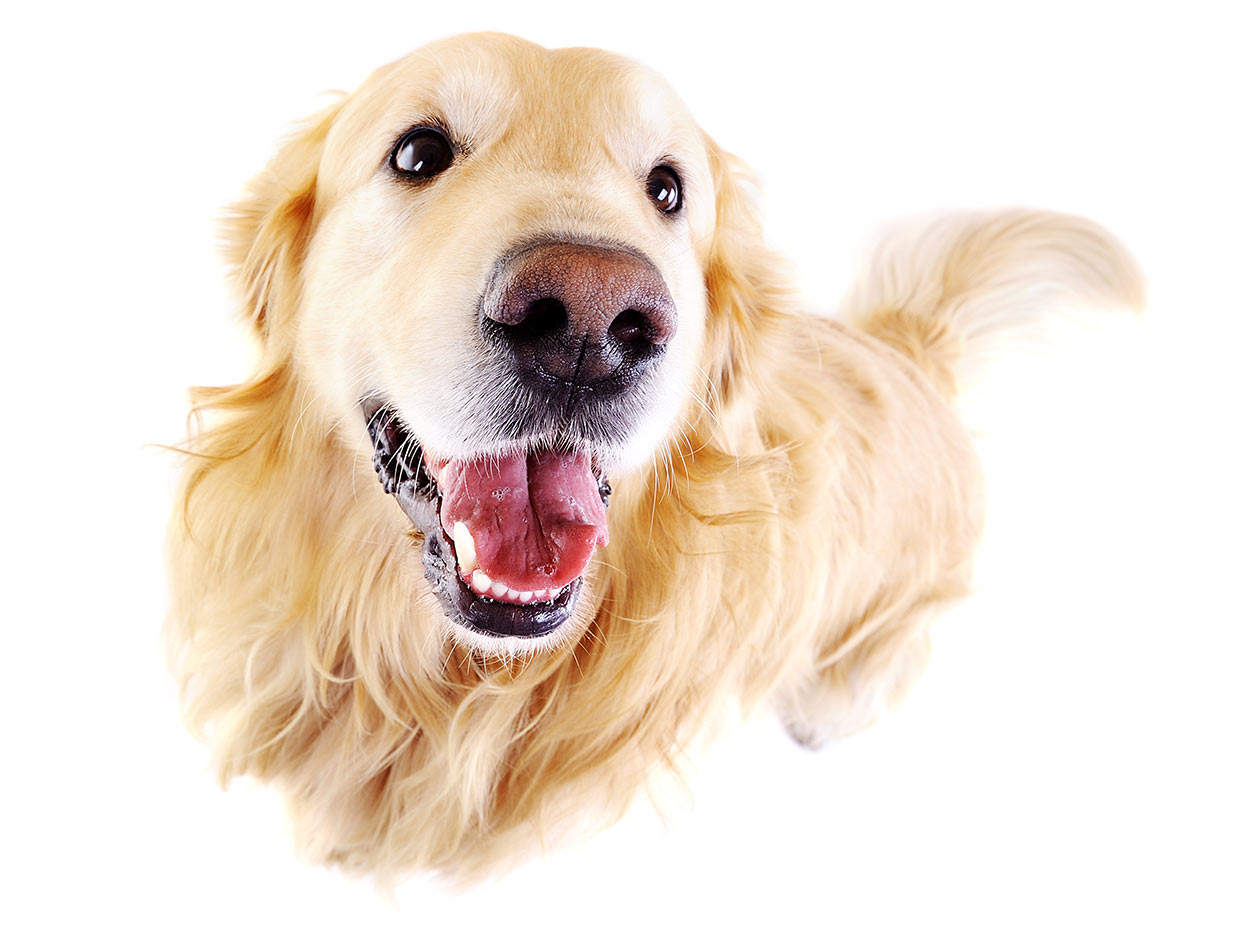 Daily walks and play time are a must, but in between these activities, the Golden will happily enjoy a restful nap or few!
Golden Retrievers in general are amongst the most intelligent dog breeds.
They are easy to train, quick to learn, and eager for praise and affection. They also tend to be patient and attentive, which makes training a joy.
Goldens also get along well with other dogs and with cats, which makes them a good choice for multi-pet households.
One thing you need to know up front is that Golden Retrievers are NOT the dog breed for you if you are looking for a guard dog!
While Goldens are intensely loyal to and protective of their family, they are simply too friendly to be counted on to guard your home or belongings well.
Labrador Retriever temperament
The Labrador Retriever is considered a high energy dog breed, which will be especially obvious during the puppy and young adult dog years.
While this energy is typically expended as exuberance and enthusiasm for activity, play, work, and anything that is chewable, it can become a problem if you don't have sufficient time to spend with your Lab.
Labs simply cannot tolerate being left alone for very long.
Labrador Retrievers, like Golden Retrievers, are also considered one of the smartest dog breeds around.
They learn quickly and are eager for the interaction that training provides. But their high energy level may interfere with their ability to focus and concentrate on training.
Labradors are great family dogs, provided you are fine with adding a canine child to your household.
Most Labs won't begin to really mature in their behavior and focus until they have turned three years old – and for some Labs, it will be later than that.
Labs can be good with other household pets, but they will need supervision at first to be sure.
A Labrador is not a good choice if you want a guard dog. They are too friendly and eager for human interaction, and are more likely to wriggle up to an intruder asking for a pat than to sound the alarm.
Golden Retriever or Labrador as a family dog
Labs and Goldens make great family dogs, when you choose a puppy from a good breeder and socialize and train them well.
Labs might however be bouncier and clingier than Golden Retrievers.
This said, neither breed is ideal if you are away from home during the week and can't bring them with you.
Golden vs Labrador Health Problems
Because both Golden Retrievers and Labrador Retrievers are insanely popular as pets, working field dogs and show dogs.
However, these two purebred dog breeds are each associated with certain known breed-specific health issues.
Debatably the Golden Retriever has more concerning health issues than the Labrador, so let's take a closer look at what they are and how we can prevent them, if at all.
So now, let's take a look at the major health problems associated with each dog breed.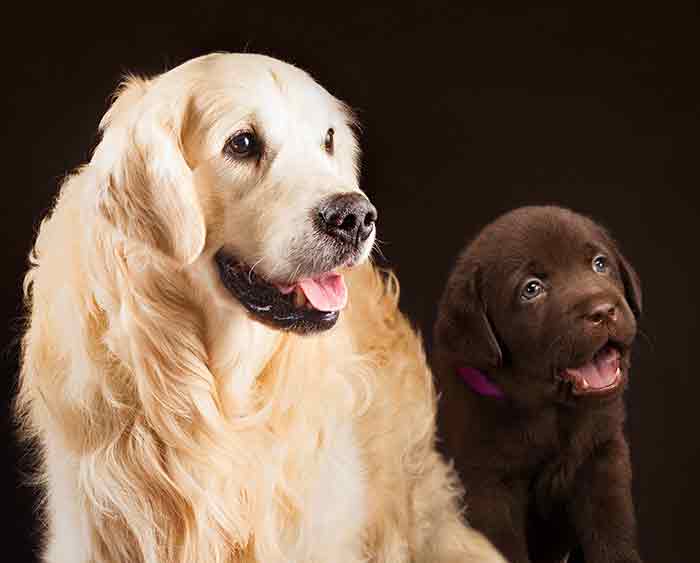 Golden Retriever health problems
Here are some common health problems in Golden Retrievers. You will find a few of these on the Lab list as well.
Cancer
Hemangiosarcoma, lymphoma, mast cell tumors and osteosarcoma are the four most deadly cancers that affect Golden Retrievers.
One study even found that a staggering 38% of Golden Retrievers will die from cancer.
As there is no health test to let you know whether your dog might develop it, this is a big consideration for most potential Golden Retriever owners.
Neutering female Golden Retrievers also dramatically increases their chance of getting some forms of cancer.
Heart disease
Goldens can inherit a serious condition called subvalvular aortic stenosis, a congenital defect that affects blood outflow from the heart.
Allergies
They tend to be more prone to allergies than many other dog breeds, and suffer especially from skin allergies such as infections and rashes.
Hip and elbow dysplasia
Both are inherited conditions that cause malformation of major joints, leading to lameness or inability to walk.
Early neutering doubles the risk of hip dysplasia occurring in Golden Retrievers.
For this reason it is important for this and the cancer risk that you do not neuter your Golden before 12 months of age, if at all.
Eye problems
Firstly there is PRA. A progressive degeneration of the retina of the eye that can cause blindness.
Then there is pigmentary uveitis. Nearly exclusive to Goldens, this inherited eye condition causes inflammation in the uvea, where the blood vessels are located. It can lead to blindness.
Cataracts, both inherited (juvenile) and non-inherited cataracts can also plague Goldens.
You can find out more about Golden Retriever health here.
Labrador Retriever health problems
There are also several health problems that can affect Labradors, some of which you will have seen in the Golden Retriever list.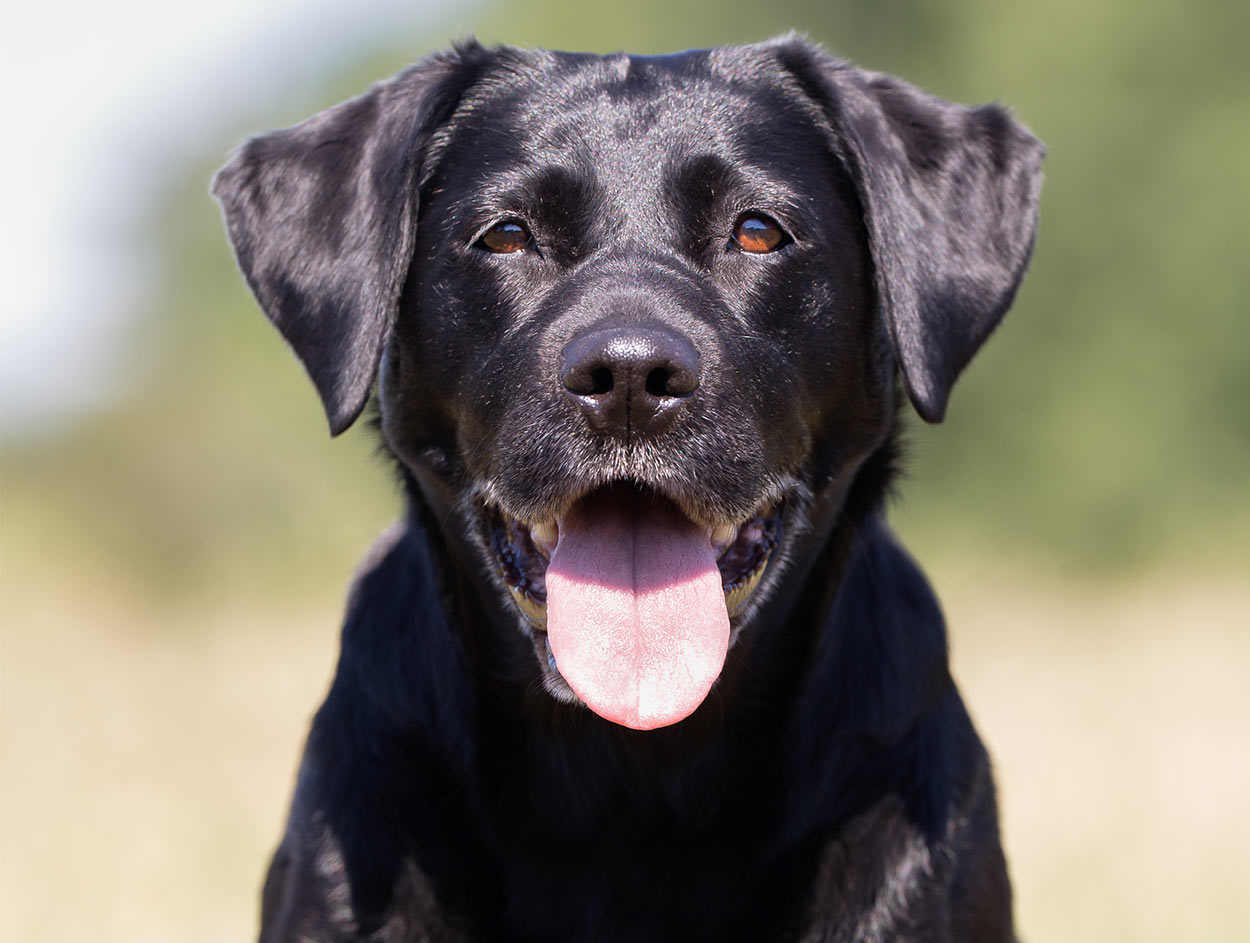 Cancer
Lymphoma (lymphosarcoma) is known to happen more often in Labs than in most other dog breeds. Labs can also develop cancer of the liver, lungs, spleen, bone and mast cell (bone marrow blood cell) tumors.
However, the prevalence of cancer in Labs is far less than in Golden Retrievers, and neutering female Labs only slightly increases the cancer risk , although it still increases it, when compared with the increase in Golden Retrievers who were neutered.
Joint diseases
Hip and elbow dysplasia. Both are inherited conditions that cause malformation of major joints, leading to lameness or inability to walk.
Overfeeding during the puppy stage of life can cause problems with cartilage and bone attachment as young dogs grow up.
Exercise induced collapse
This inherited condition affects primarily young adult Labs when they get over-excited during periods of intense activity or exercise.
Eye problems
Labs are also prone to PRA and need to be tested for it before they are bred from.
They can suffer from cataracts too, either as a result of PRA or through an inherited gene.
Glaucoma is another issue, a very painful, progressive eye disorder that culminates in blindness.
You can find out more about Labrador Retriever health here.
Labs Vs Goldens: health tests
Both Labrador and Golden Retriever parents should have good hip and elbow scores, be PRA clear and have eye tests of less than a year old.
But Golden Retrievers can also suffer from higher rates of cancer, for which there are no health tests.
However when considering Labrador Retriever vs Golden Retriever puppies, you can search for older Golden Retriever parents, and find a breeder who can provide veterinary proof of a lack of family history of cancer.
You will also want to check for family history of heart problems with the Golden Retriever parents.
Difference Between Labrador And Golden Retriever Lifespan
Health is of course inextricably entwined with life expectancy.
How long do Labs live?
For both these breeds the average life expectancy is generally accepted to be around 10-12 years. Though one study found that black Lab lifespan and that of yellow labs, was greater than for chocolate Labs. This wasn't by a small amount either, chocolate Labs had shorter lives by almost a year and a half
A study in England in 2013 looked at around 400 Labs and 100 Goldens and put the median age at death of both breeds as 12.5 years. So what about the prevalence of cancer that we know is an issue in Goldens?
How long do Golden Retrievers live?
With Golden Retrievers there seems to be a division with some dying far too young from cancer, and those escaping the cancer gene surviving much longer. So it really is worth looking carefully at the ancestors of your puppy with regard to longevity. You won't be able to tell much from the mother as she will still be a young dog. But having long-lived grandparents and an older father might give your puppy a better chance of a long life.
Choosing a Golden vs Lab puppy
What about once the Labrador Retriever vs Golden Retriever puppy decision is made?
Whether you decide on a Golden Retriever or a Lab Retriever puppy, choosing a single puppy out of a litter of cute puppies is never an easy task!
Plus, how do you decide which dog breeder to work with?
Or, if you are rescuing a Golden or Lab puppy, what kind of questions should you ask to learn as much as possible about your new puppy's background and overall health?
While both dog breeds evolved to work, hunt and herd, both can also inherit serious health problems, as the previous section here explained.
These tips will help you choose the healthiest puppy of either breed!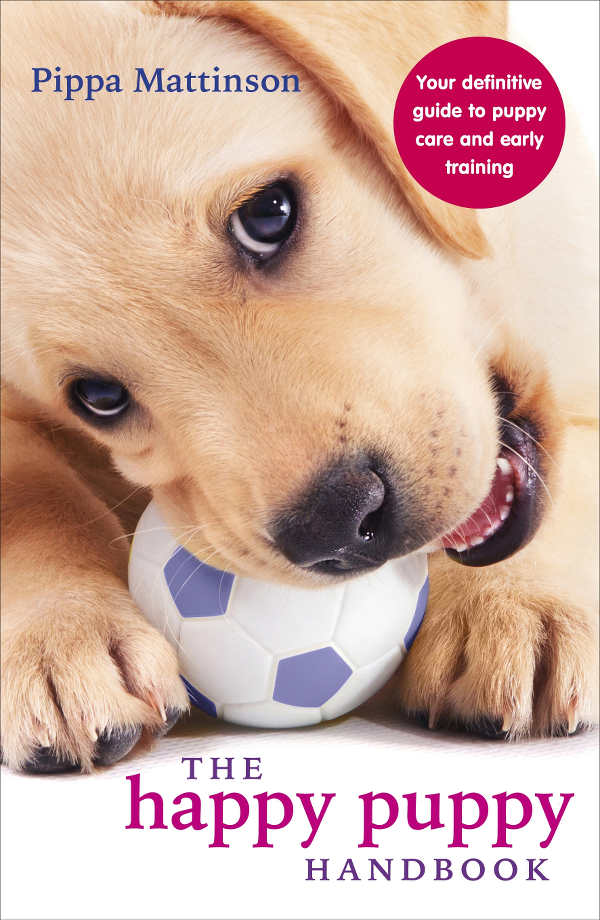 Labrador Retriever vs Golden Retriever breeders
Whether you are choosing a Lab or Golden Retriever breeder, your criteria should be very similar.
A reputable breeder should willingly provide you with health information about both parent dogs.
Including results of health screenings, vet checks, and evidence of them.
The breeder should also readily provide you with past references, an initial health guarantee (usually lasting 6 to 12 months), as well as a take-back guarantee if the new puppy isn't a good fit.
They should also have a record of required immunizations and a willingness to stay in contact to answer any questions you may have.
Meet the parent dogs and the puppies
Whether you are searching for a baby Labrador Retriever or a cute Golden fluffball, the same advice applies. Meet the parents!
If you have watched the hit movie "Marley & Me," you already know why it is so important to meet both parent dogs before you choose a pup!
You want to observe their temperament, overall health and individual personalities, because these are the two dogs your puppy is mostly likely to resemble when he or she grows up!
Choose a puppy that readily meets your eye, lets you hold him or her without making a fuss, wants to engage in interactive floor play, interacts easily and good-naturedly with littermates and other humans, and has clear eyes and ears and a healthy coat.
Remember, some breeders choose the pup they think best matches the new home.
If your breeder operates this policy, that is there choice. Remember, they know their puppies best!
So what information can you use to make the impossible choice between a Golden Retriever or Labrador for your next pet dog?
Well, you've come to the right place to find out!
Read on to learn about the difference between a black, brown and Yellow Lab vs Golden Retriever dog breed so you can choose the best next pet dog for you!
Because although Labradors and Golden Retrievers do have a lot of things in common, there are also some significant differences.
Golden Retriever vs Labrador – which is better?
It is likely safe to say this debate has raged ever since homo sapiens chose formal breed names for each of these two dog breeds.
But you are unlikely to find your answer in any kind of generalized assessment, because each of these amazing dog breeds has different traits and skills to offer.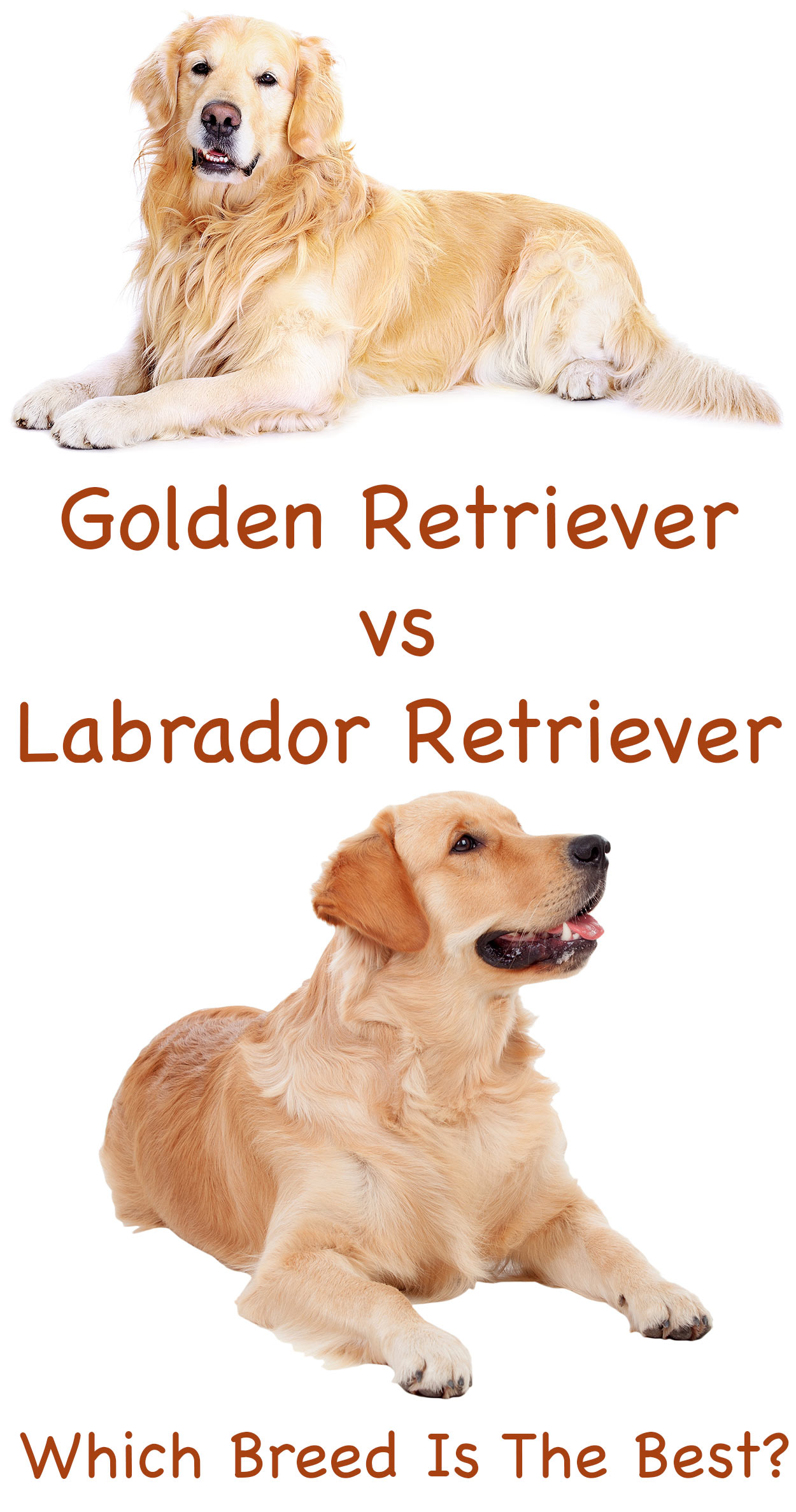 The right dog breed for you might look very different than the right dog breed for your sister, your neighbor or your colleague.
Your hobbies and pastimes, family life, level of dog training skills, available time to spend with your pup, tolerance for dog hair and dander and similar factors will all point the way to your personal right choice in the Golden vs Lab debate.
The most important fact to remember here is this: you truly can't go wrong with either of these two dog breeds. A Labrador Golden Retriever puppy from mixed litter could also be a great choice provided both Labrador and Golden Retriever parent have been health tested.
As long as you buy a puppy from a good breeder, you should be fine. Choose one with health tested, friendly parents with excellent medical family histories.
After all, the Lab and the Golden are numbers one and three, respectively, on the nation's most popular pet dog list!
When all is said and done, both dog breeds can make for incredible canine companions.
Labrador Retriever vs Golden Retriever – which did you choose
We hope you have enjoyed reading through this comprehensive side-by-side comparison of Labrador Retriever vs Golden Retriever dog breed similarities and differences!
Remember, there is no "right" or "wrong" choice – only the right choice for you!
Golden Retriever owners will have to consider the risks of cancer, the potential health problems of early neutering or neutering at all, and that additional coat care.
Labrador Retriever owners will need to think about that increased bounciness and pushiness with strangers, and the possibility of separation anxiety or chewing problems.
There is no easy answer to the Labrador Retriever vs Golden Retriever debate.
But what you can be confident in is, as long as you choose your pup carefully, train and socialize them well, either dog is a great bet for a family pet.
When you do decide, we would love to hear your story of which breed you chose and how you and your new canine bestie met one another and knew you had found "the one!"
Related Articles
Resources