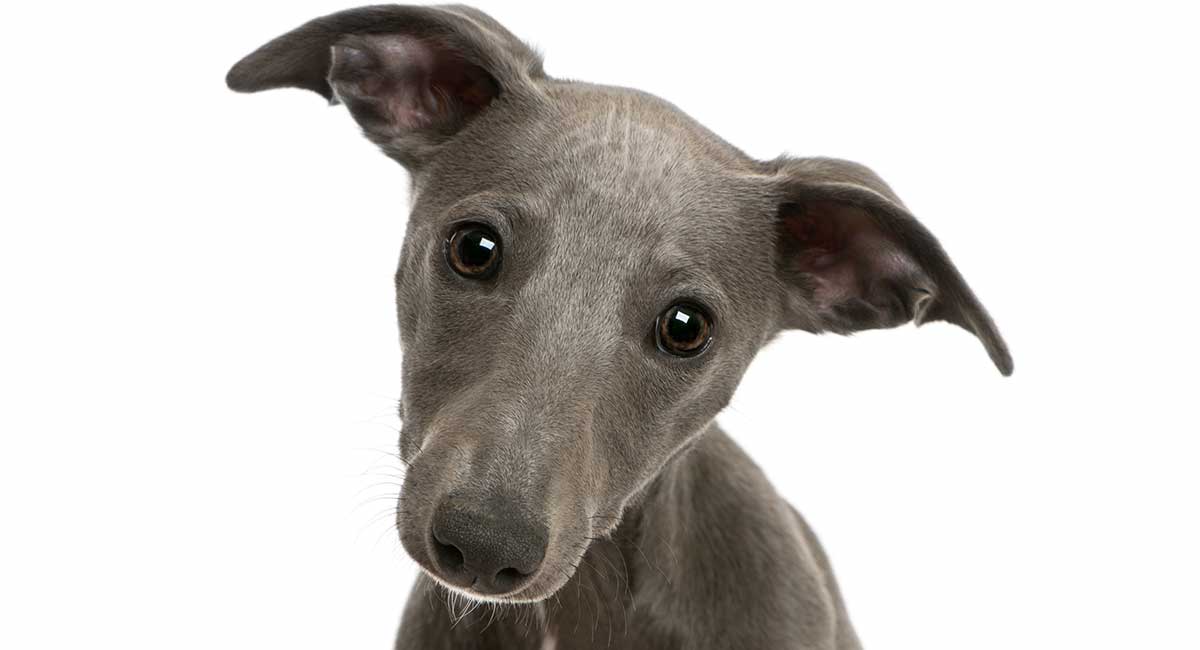 Today we're looking at the very healthiest dog breeds.
Picking a canine is not just about finding the fluffiest pup possible and taking him home.
You want to consider the healthiest dog breeds so you can be sure that your canine companion is an energetic and loving friend for years and years to come.
A healthy dog breed is one that is less likely to form a congenital, systematic, or chronic disorder.
There are a wide variety of ways in which health is assessed, so keep reading to find out more about this and how you can choose a dog breed with least health problems.
What Is The Healthiest Dog Breed?
There are numerous dog breeds that are considered healthy.
But before we look at these healthy and happy canines, you may want to know more about how health is assessed in the first place.
Basically, what is a healthy dog?
Well, veterinarians look at a number of factors when establishing health – wellness is based on a visual examination, a physical assessment, and basic lab work.
A basic wellness check allows your vet to look at the eyes to make sure they clear and free of mucus or signs of redness.
A similar examination is completed of the nose, mouth, and ears.
Check up!
Your canine will also be weighed and the animal expert will listen to the heart and lungs.
You will also be asked a number of questions about your canine's activity level, their bowel movements, and any signs of illness, like vomiting.
The coat and skin will be examined as well.
So, what does this have to do with the breed of dog that you own?
Well, your veterinarian will use his observations, the genetic makeup of the dog, and other tests during an evaluation to make sure your dog does not have a disease.
This information is used, not only to assess the health of your dog.
But to create a database of health screening data to compare similarities between breeds and the types of dog breed health problems that sometimes show up.
Screening for the Healthiest Dog Breeds
The data helps the animal community as a whole understand whether hip dysplasia, congenital heart disease, cataracts.
Or any of the other dozens of inheritable diseases are likely to be an issue.
The Canine Health Information Center (CHIC) is one such database, and there are a number of books, papers, and guides published each year with updated information.
Thanks to the low costs of DNA testing and databases like the one offered by CHIC, we know a whole lot more about dog health now than we ever have.
Why Do You Want A Healthy Dog?
It goes without saying that a healthy dog is a happy canine.
One that is ill can be heartbreaking.
Not only do you have to go through the pain of watching your canine companion suffer, your dog will need to go through it too, and this is simply not humane.
Also, while some people invest in pet insurance, most dog owners pay out of their own pockets for medical care provided to their canines.
The College of Veterinary Medicine at the University of Illinois outlines just a few of the expenses you may be looking at.
For example, a simple and common heart test called an echocardiogram, is $273.
If your dog has a congenital heart ailment, then echocardiograms may be suggested at each yearly examination.
You can see how even a simple and routine test can really add up over time and can blow your pet health budget.
Healthiest Large Dog Breeds
Healthy dogs come in all shapes and sizes, and we are going to start with the healthy large dog breeds.
While many large breed dogs, like St. Bernards and Newfoundlands, are known for their health issues and relatively short lifespans, the following are some bigger pups that are prone to only a few health issues.
Tibetan Mastiff
Tibetan Mastiffs are one of these dogs, and these canines are quite big pups weighing in at a massive 150 pounds maximum.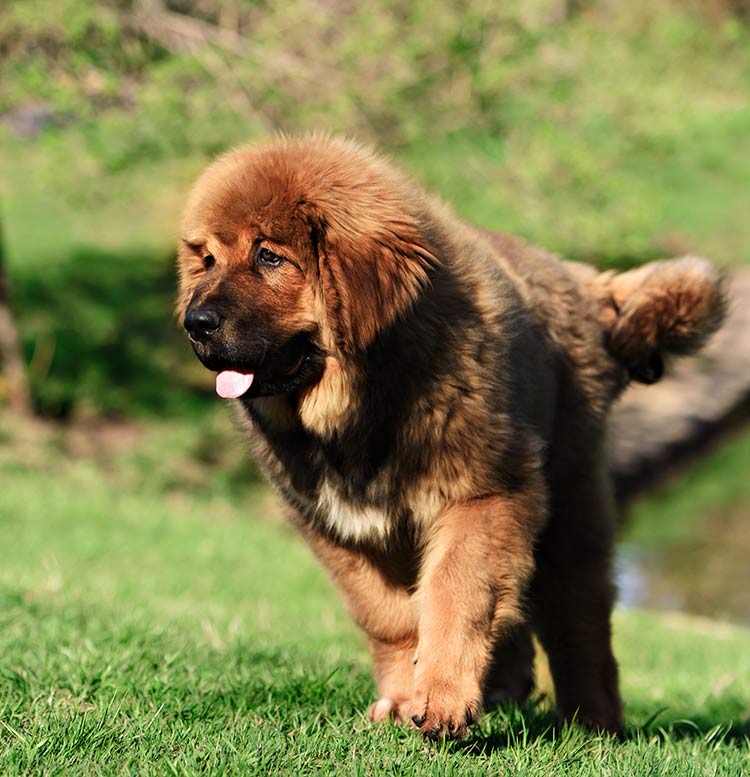 The Mastiffs have large tufts of fluffy hair that add to the large look.
The dogs typically stand at about two feet or 26 inches high and can live up to about 12 years.
Tibetan Mastiffs are gentle giants that make great family dogs, and like other larger canines, they are calm.
In fact, they are often described as lazy and aloof.
The Tibetan Mastiff called Tibet its home and the canines were originally used as guard dogs to protect flocks of sheep from predators.
This is one reason why the dogs are great family dogs, especially when it comes to keeping the home safe from intruders.
Thankfully, the dogs tend to have more bark than bite, so they are not a bite risk under normal circumstances.
Due to the size and weight of the Mastiffs, both elbow and hip dysplasia may be an issue, so make sure to speak with your vet about this.
Also, cataracts and progressive retinal atrophy may be problems that can develop as the dogs age.
Saluki
If the Mastiffs are too big and fluffy for your home, then think about a Saluki.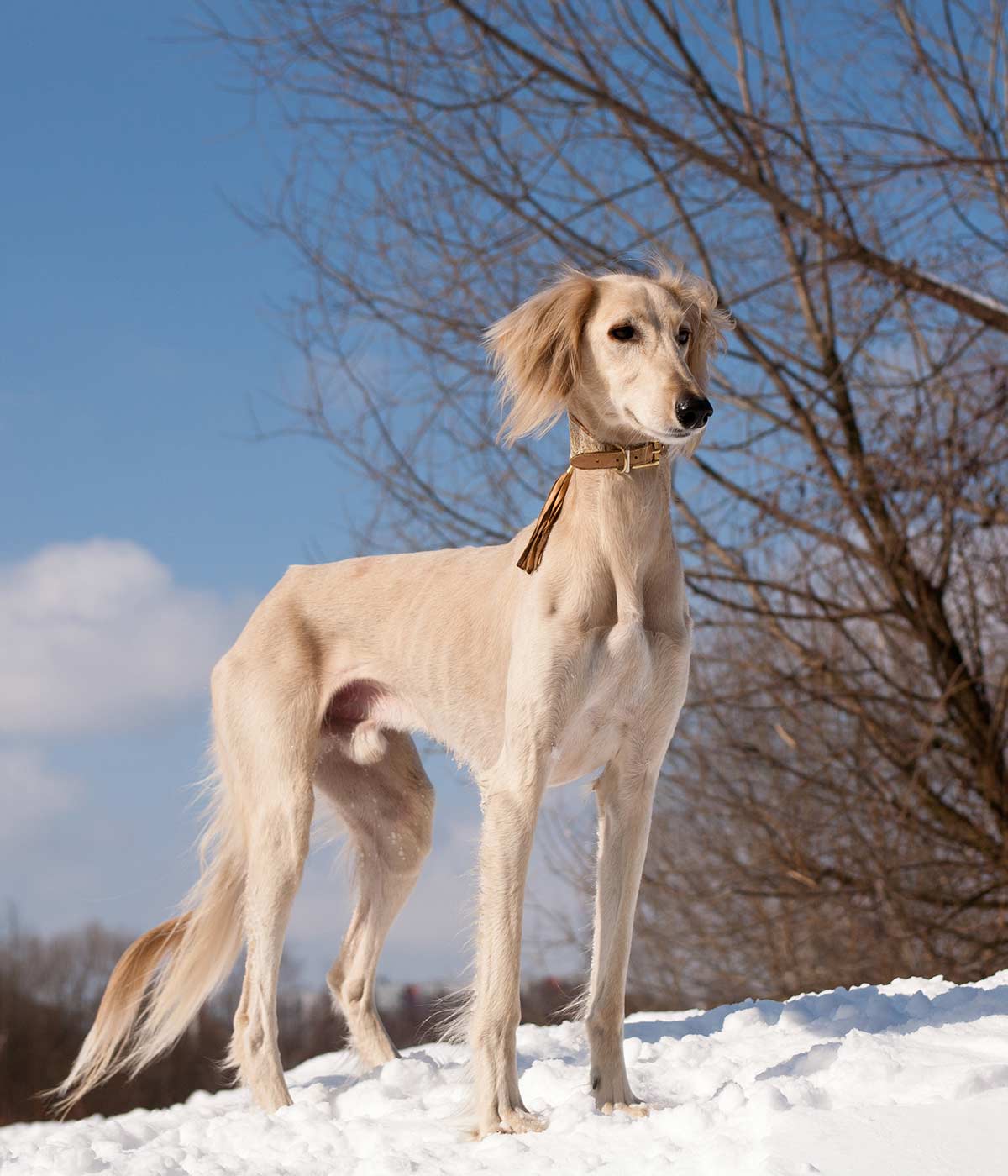 These dogs are one of the healthiest dog breeds, but are not nearly as muscular and massive as the Tibetan Mastiff.
The males canines can sit at a height of 28 inches, and the females are a bit smaller.
The Saluki's head towers over its long and lanky legs.
However, it is quite thin and about 50 pounds in total weight.
Salukis have short hair, except for the wavy tufts of fur on the long ears and tail. So, this dog will not release tumbleweeds of hair into your home.
Salukis can develop some heart problems, but they are relatively rare in the breed.
Some dogs will develop an enlarged left ventricle.
While this is true, studies show that blood flow is often normal despite the irregularity.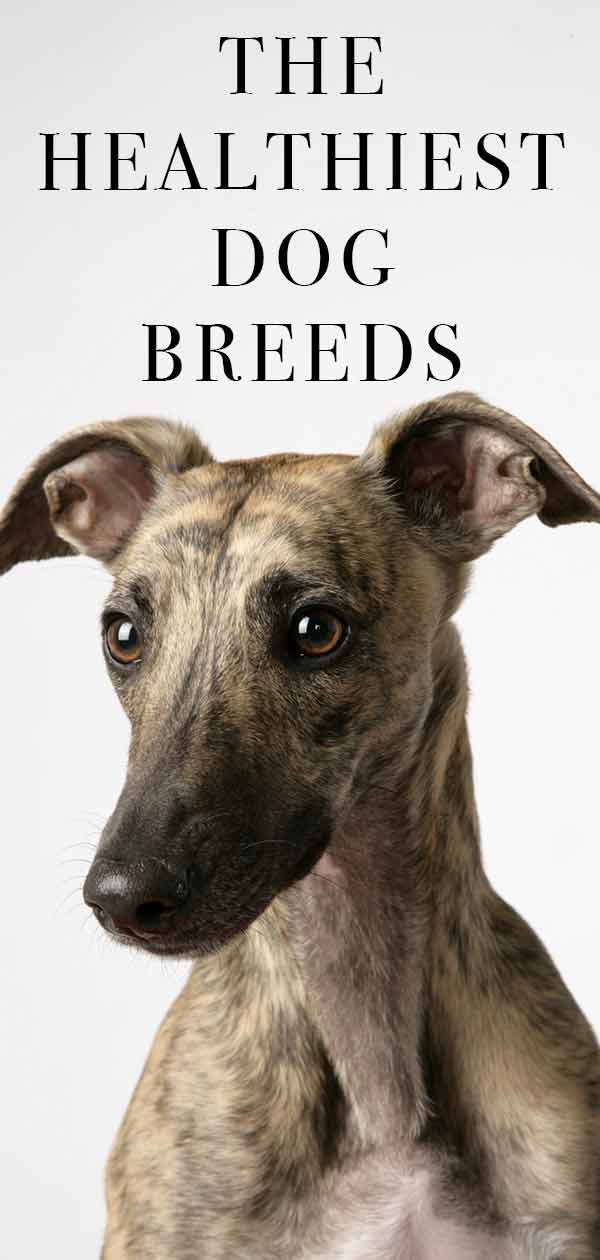 Healthiest Toy Dog Breeds
If you are looking for more of a pint sized companion and the healthiest small dog breeds, then a toy dog may fit the bill.
With that said, not all small dogs have breathing issues.
Miniature Bull Terrier
The Miniature Bull Terrier is an exceptionally healthy canine with a lot of attitude. The dog is basically a bull terrier, but a bit smaller.
The dogs are sleek canines with long noses, pointed ears, and a distinctive egg-shaped head.
A short pointed tall, a stocky build, and short legs are also some traits you might see on these canines.
Miniature Bull Terriers are usually about 28 pounds at the heaviest, live up to about 13 years, and range in height from 10 to 14 inches.
Like many of the other terriers, the Miniature Bull Terrier was bred as a working dog to catch mice and rats.
They are historically companion dogs that have been kept on farms and ranches.
Unlike their larger terrier cousins, the canines were not bred for fighting, since they are a bit smaller.
The Terriers can develop some eye issues and heart problems, but these ailments are fairly rare and often not serious.
The Miniature Bull Terrier is a lot like the larger Bull Terrier. You can expect this dog to be quite healthy as well. It's an option if you want a more medium sized canine.
American Eskimo
If you are more interested in a playful and silly fluff ball, then the American Eskimo might just be the dog for you.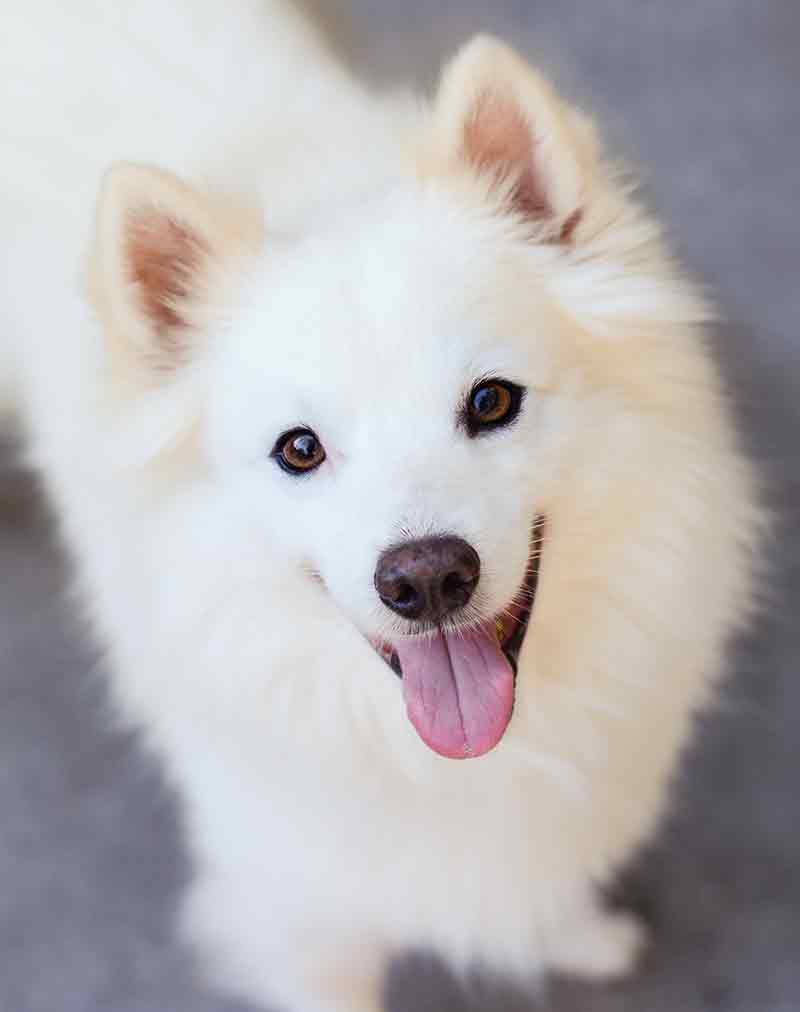 The canine is typically pure white with long and soft hair, and it is one of the most healthy dog breeds.
American Eskimos are bred in three different sizes which are standard, miniature, and toy.
The toy variety is extremely popular and the canine may only weigh about six pounds.
On the other end of the spectrum, the standard canine can weigh as much as 35 pounds.
The toy Eskimo sits at about 12 inches high with its flipped and fluffy tail being one its most distinguishing features.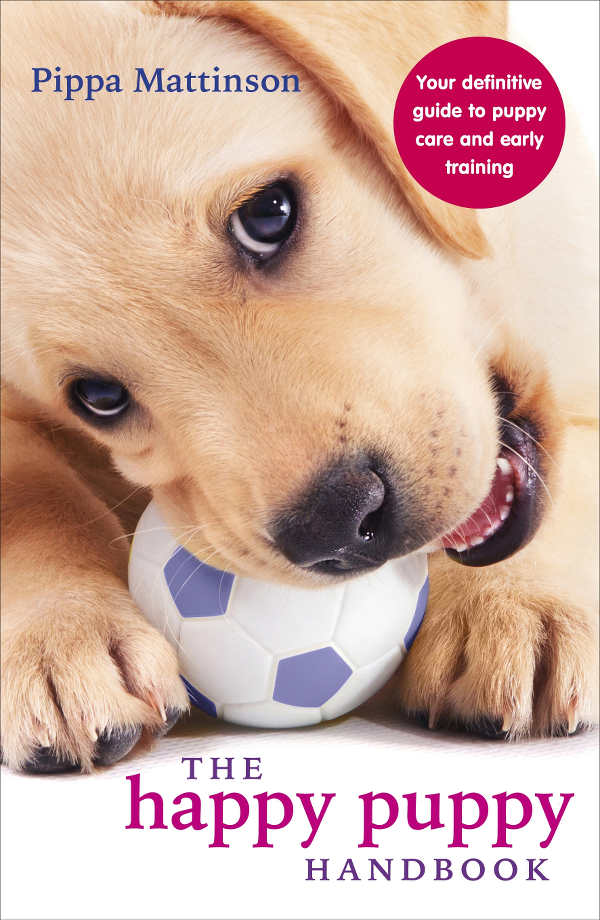 American Eskimo canines do sometimes have eye problems and occasionally hip dysplasia. Overall they are quite healthy with a lifespan that can reach 15 years.
Most Healthy Medium Dog Breeds
So, what about the dogs in the middle? Are these dogs healthy too? Well, some medium sized dogs are.
The Dutch Shepherd is one such dog that is between 20 and 24 inches tall.
The canine weighs between 42 and 75 pounds. So, there is quite a bit of variation.
If you want a dog on the smaller end, then consider adopting a female instead of a male.
Like the American Eskimo, the Dutch Shepherd has a long lifespan that can range 14 years and even higher.
The Shepherd is historically a working dog originating in the Netherlands.
As the name suggests, the canine was used as a shepherding dog. They were also utilized for herding, farm protection, and wagon pulling.
The versatile dogs were not bred specifically for their looks, but for their ability to remain strong, healthy, and adaptable.
This is why the dogs are often described as "natural looking" with a mish-mash of color markings and variable hair textures and lengths.
However, most are brindle canines.
The dogs are athletic and need exercise on a daily basis. They are also intelligent and require stimulation during exercise sessions.
Dutch Shepherds do occasionally have thyroid problems as well as arthritis hip and elbow issues.
Healthiest Dog Breeds – Conclusion
If you want a companion that will stay by your side for the long run, then you need to make sure that your canine is as healthy as possible.
There are hundreds of different breeds of dogs, and some are more healthy than others. Make sure you are looking closely at breeds and how they stack up in terms of overall health.
Of course, you always want to consult your vet and ask about a specific breed of dog before adopting.
If you are still unsure about the healthiest dog breeds, or if you want to find out more about a dog breed with the least health issues, then let us know in the comments below.
References
Lehtinen S.M., Wiberg M.E. , Häggström J., Lohi H.. Breed-Specific Reference Ranges For Echocardiography In Salukis. Published on

SonoPath.com

.
Packer R.M.A., Hendricks A., Tivers M.S., Burn C.C. (2015) Impact of Facial Conformation on Canine Health: Brachycephalic Obstructive Airway Syndrome. PLoS ONE 10(10): e0137496. www.doi.org