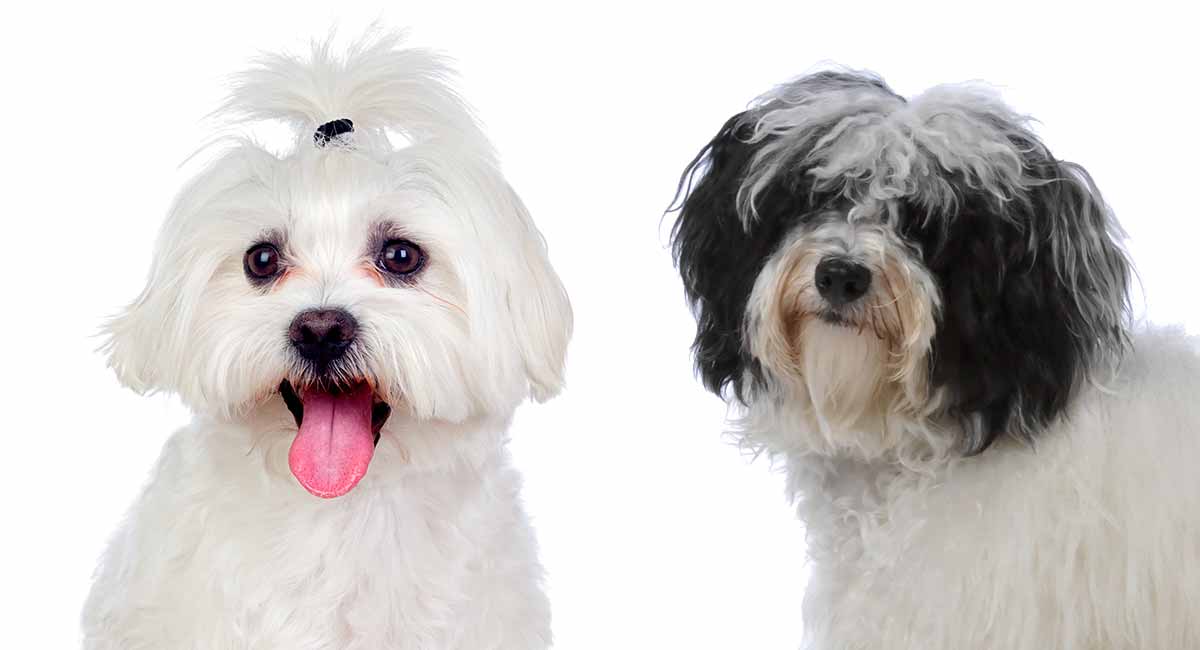 Maltese vs Havanese is a hard choice for any potential puppy parent to make. But although these small fluffy dogs look similar, they have fairly distinct personalities. Maltese tend to be great with older more sensible adults that are around the home most of the time. Havanese is generally a better fit for families with kids, and their grooming requirements aren't quite as testing either.
Contents
They Came From Different Places
Maltese dogs are from Malta, an island about 60 miles south of Sicily, Italy. Maltese dogs were around in the fourth and fifth centuries B.C. These "Melitaie dogs" were depicted in art from Greece and Rome, and even had tombs erected to them. Roman aristocrats turned these pups into a status and fashion symbol.
Meanwhile, the Havanese is a newer breed, named after the Cuban capital and bred for companionship. It is the only native dog of Cuba, and the country's national dog. It has also been called the Havana Silk Dog or the Spanish Silk Poodle.
Havanese vs Maltese Appearance
The Maltese is a small white dog with long, silky hair. Sometimes, they have tan or lemon on their ears. These sweet dogs are 7-9 inches high and under 7 lbs. They are compact pups, with black noses, dark and alert eyes, and a long-haired plume of a tail.
As Maltese age, they may experience a slight discoloration in their fur around the face.
The Havanese is a small and sturdy dog that comes in many colors and color combinations, from gold, red, blue, and silver, to brindle and sable patterns. Possible markings included cream, Irish pied, parti belton, parti-color, silver, silver points, tan points, and white.
These pups are between 8.5 and 11.5 inches tall and weigh between 7-13 lbs. They also have a long, plumed tail, long floppy ears, and brown eyes.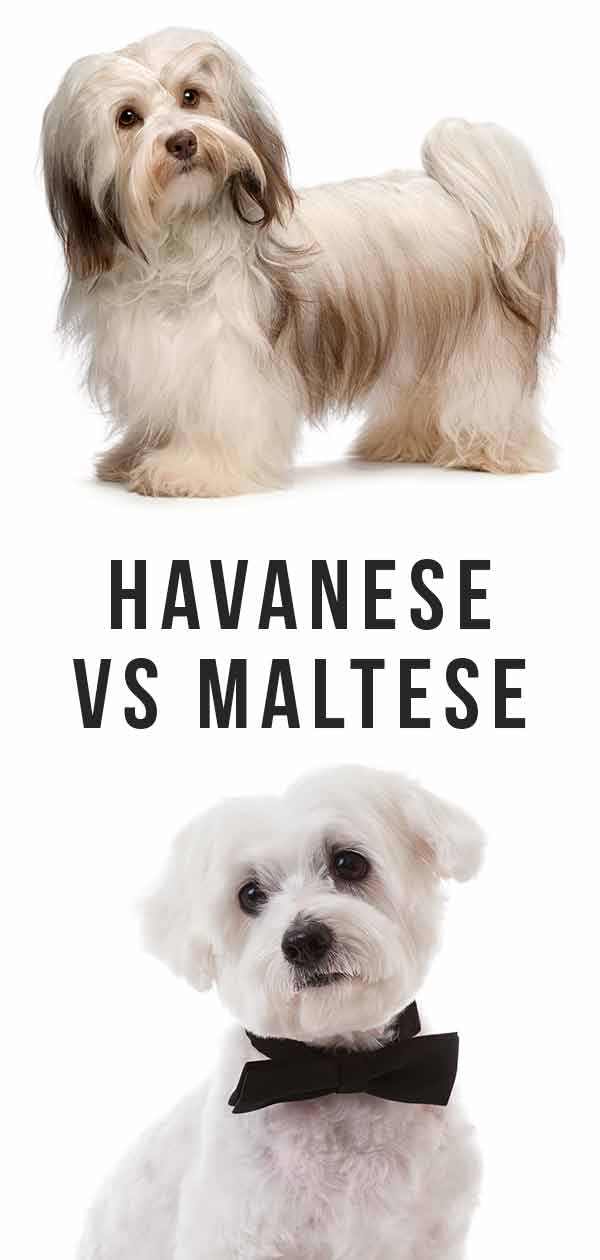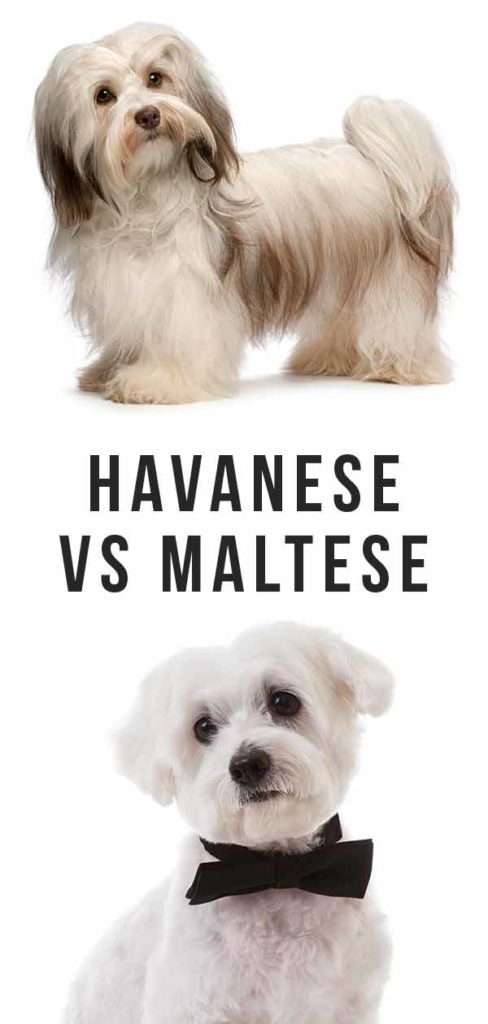 Grooming and Coat Care
The Maltese should be groomed daily to the skin to prevent mats and tangles. The Havanese should be brushed at least 2-3 times a week. It might be easier to get a close clip from a groomer every few weeks instead.
Havanese must be bathed as needed; Maltese require more regular baths. Clean their eyes and watch for tear-staining, and check ears often.
Maltese have fast growing nails that should be regularly clipped, and should have their teeth brushed frequently, since they develop dental issues as they get older.
Both Friendly Breeds
Both of these lap dogs are cute, smart, adorably playful and easy to manage.
The Maltese is a gentle, affectionate, and fearless dog. This breed is known for its liveliness and playfulness, and for its love of human companionship. They are cheerful and sweet, and can make good pets for families with older children.
They are less suitable for homes with smaller children because they are so small and fragile. You should not leave them alone with toddlers.
Havanese are also friendly and playful and sweet. They are known to be intelligent as well. Havanese love people, and do best with lots of attention.
Like Maltese, they can be a bit delicate. Yet they are better suited to families with children because they have a sturdier build and an easygoing nature that can handle more rough play.
Havanese vs Maltese Training
Provided you are using modern positive training methods, you'll find these breeds respond very similarly. They are motivated by treats, even if that's just extra chunks of kibble, and keen to please you.
Similar Exercise Needs
Maltese have a lot of energy, but their activity needs are moderate. A daily walk and access to a fenced yard, or even running around inside, is probably enough for them.
Havanese have moderate needs in terms of activity, and like daily walks or playtime. Watch for signs of overexertion, such as panting, and quit when your dog can't keep up.
The small size of these dogs makes it easier to handle their exercise needs. Even when stuck indoors in inclement weather, they'll be just fine if you make sure to play with them sufficiently. Remember that they do best when they're with their people! So plan on exercising with them.
Which Dog Lives Longer?
The Maltese lifespan is estimated to be about 12-15 years. The Havanese lifespan is estimated at about 14-16 years, so a very similar time.