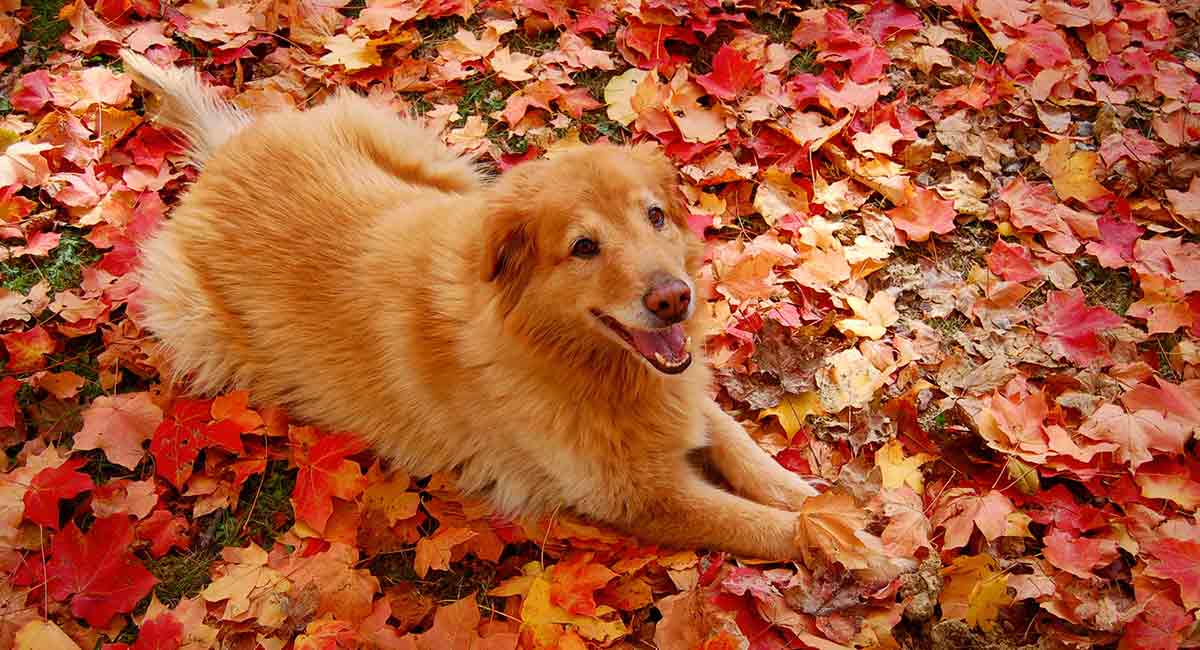 Golden Retriever mix breeds are rapidly growing in popularity, from the curly Goldendoodle to the smart Goldador. They aren't just amazing family pets, Golden Retriever mixes are incredible service, therapy and even hunting dogs. Depending on what your Golden hybrid is crossed with, you can come up with some truly incredible companions. Today we'll take a look at some of the best, and worst, Golden Retriever mix breeds. We'll share their traits, behaviors and help you to decide which Golden Retriever designer dog is the right fit for your family and lifestyle.
Contents
How Big Is A Golden Retriever Mix?
Golden Retrievers measure between 21 and 24 inches tall at the shoulder and weigh up to 75 pounds when fully grown. A Golden Retriever mix might be a similar height, but they could be much shorter, taller, lighter or heavier. This will depend which parent they take after, and even within a single litter size can vary hugely.
Are Golden Retriever Mixes Hypoallergenic?
The Golden Retriever requires weekly brushing and occasional bathing. Golden Retriever mixes are likely to inherit their high shedding nature, unless they are mixed with a dog with tight curly fur. However, even in this case your puppy might still shed a lot and produce allergic reactions from their dander.
Golden Retriever Mix Temperaments
This dog isn't for families that want to spend all day indoors! Golden Retrievers need a lot of exercise. This breed is great for those that want an outdoor companion, and will love anything from a game of fetch, to canine sports like agility or tracking! Not only are they known for being great family dogs, but they are also often used as service animals. Golden Retriever mixes are intelligent and love pleasing their owners.
Why Adopt a Golden Retriever Mix?
If you're a fan of the Golden Retriever, you might be wondering why anyone would want to change this lovable breed and get a Golden mix!
A mixed breed dog can inherit the qualities of either parent breed. Some studies suggest that purebred dogs are more likely to experience certain health conditions than mixed breed dogs.
They suggest mixing dog breeds increases the genetic diversity of the gene pool. Therefore, some people choose mixed breeds as a way to try and avoid nasty hereditary health conditions. However, it is important to remember mixed breeds can inherit any characteristics from either parent breeds. So don't be disappointed if you don't get exactly the dog you hoped for!
Golden Retriever Mix Breeds
Let's take a look at some of the most popular Golden Retriever mixes. Scroll down to meet them all!
Goldendoodle
Dachshund Golden mix
Golden Retriever Bernese Mountain Dog mix
Golden Cocker Retriever
Boxer Golden Retriever mix
Golden Retriever Husky mix
Goldador
Dalmatian Golden mix
Golden Shepherd
Bloodhound Golden mix
Golden Retriever Chihuahua mix
#1 Poodle Golden Retriever Mix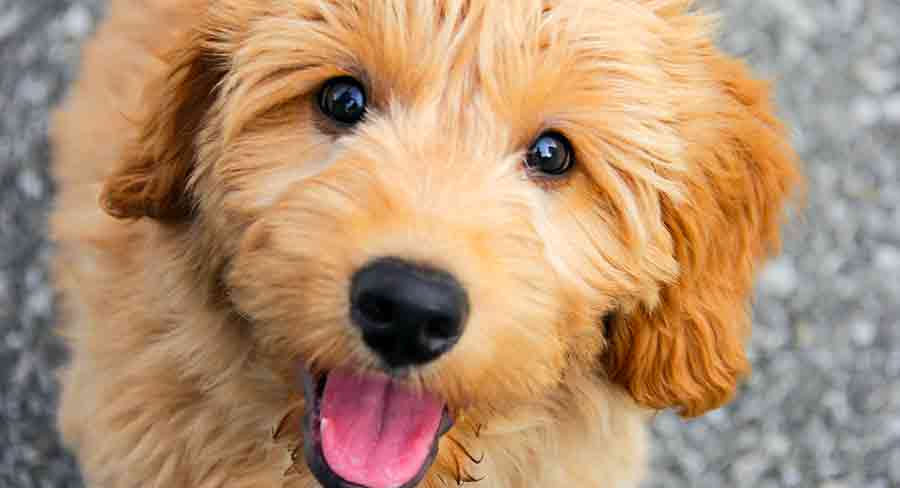 The Golden Retriever Poodle mix is known as a Goldendoodle. They are a medium to large sized breed when fully grown – depending on the size of their parents.
Mixed with the Golden Retriever's color, your cross can have a beautiful coat! However, it is important to remember you cannot guarantee the coat your Goldendoodle will have. You aren't guaranteed the low-shedding Poodle coat. If your Goldendoodle does inherit the Poodle coat, you will have more grooming needs on your hands!
Both Poodles and Golden Retrievers are energetic dogs that will love active play time with you. Goldendoodles need plenty of exercise. Both parent breeds are also very intelligent and eager to please. This should make training your Goldendoodle a little easier!
#2 Dachshund Golden Retriever Mix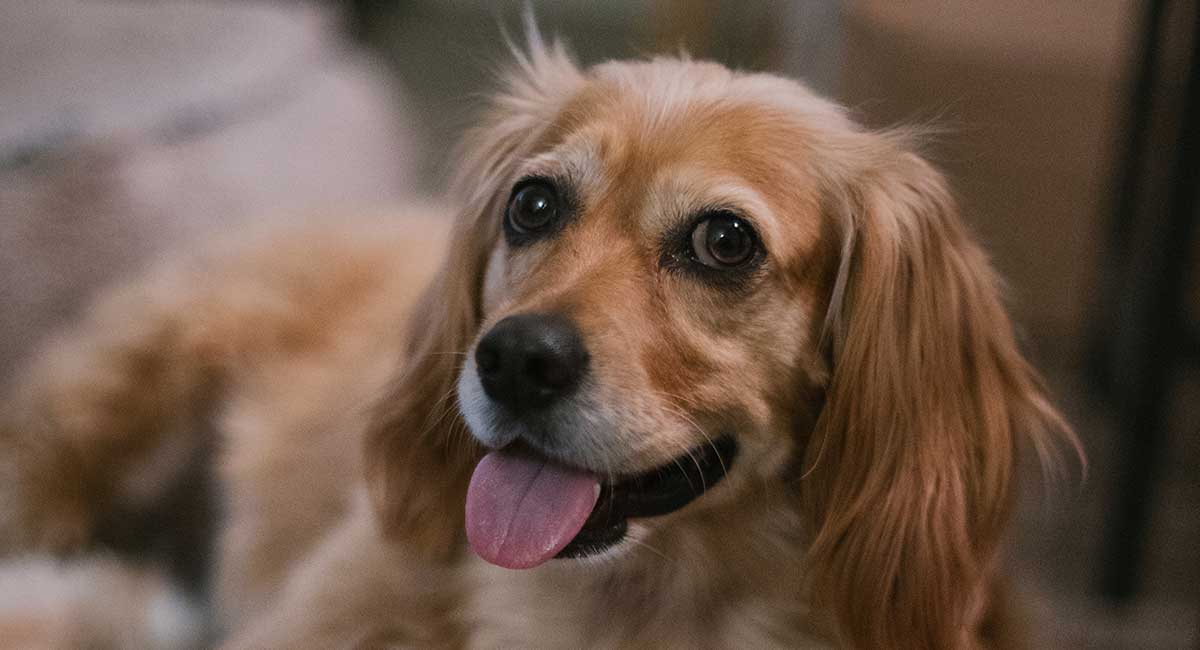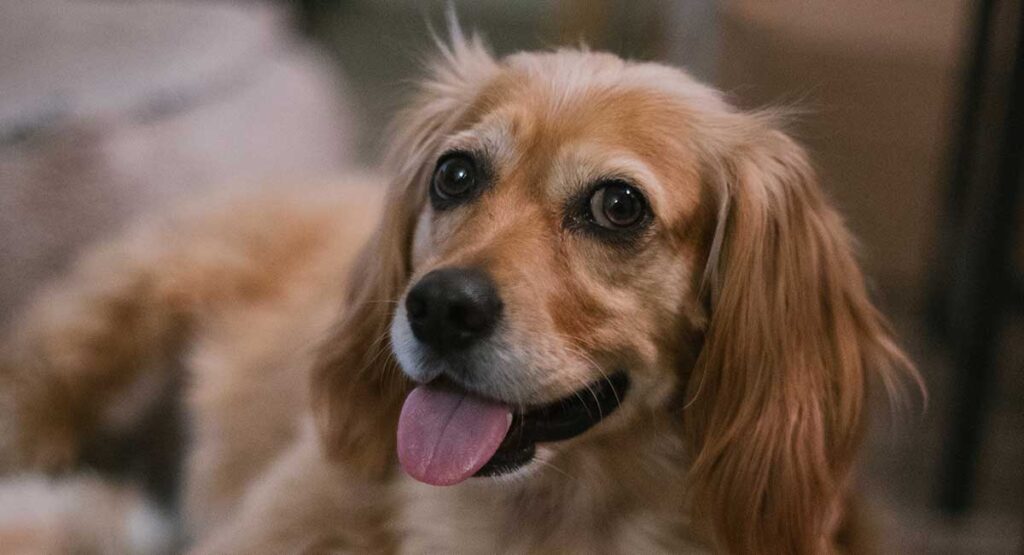 This breed is known as the Golden Dox. People who want a smaller dog may be interested in this mix, as Dachshunds are known for their short legs.
They need brushing weekly and bathing occasionally, but shedding will depend on the coat it inherits. They will need regular exercise, despite its shorter legs! Regular activity helps the Golden Dox stay slim, and strengthens its long back, which is vulnerable to damage.
This is a really sociable mix, that will do well in families that have lots of time to spend with it. Although it is independent, it may inherit the Dachshund's stubborn streak! So start training and socialization as early as possible for best results.
#3 Bernese Mountain Dog Golden Retriever Mix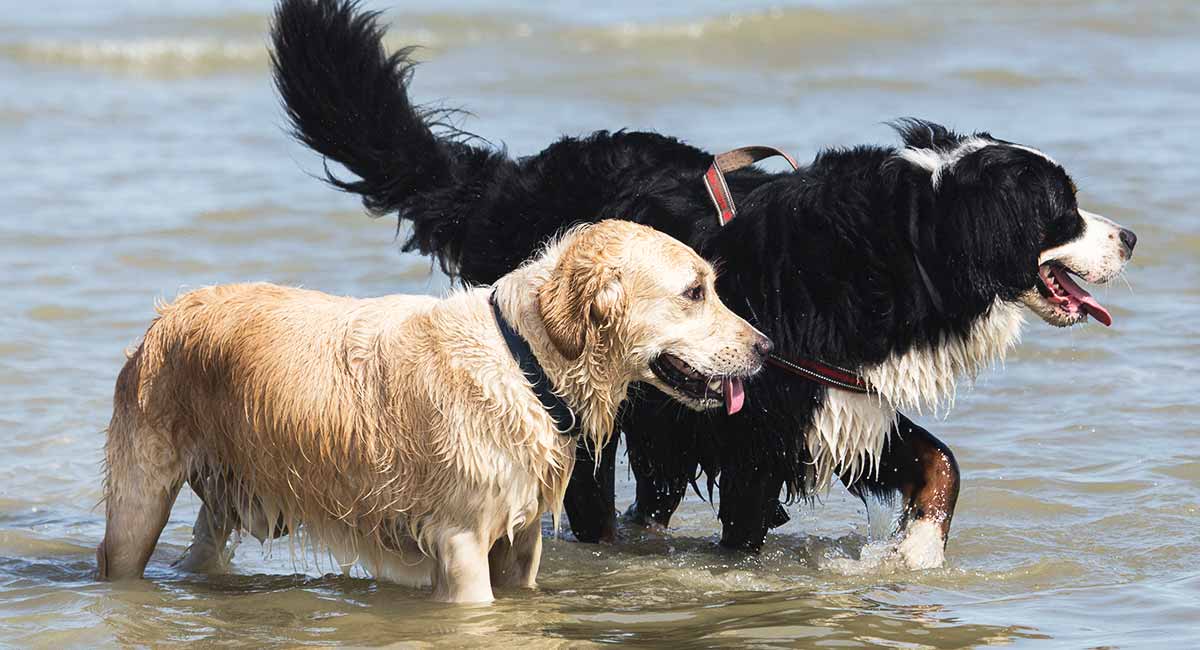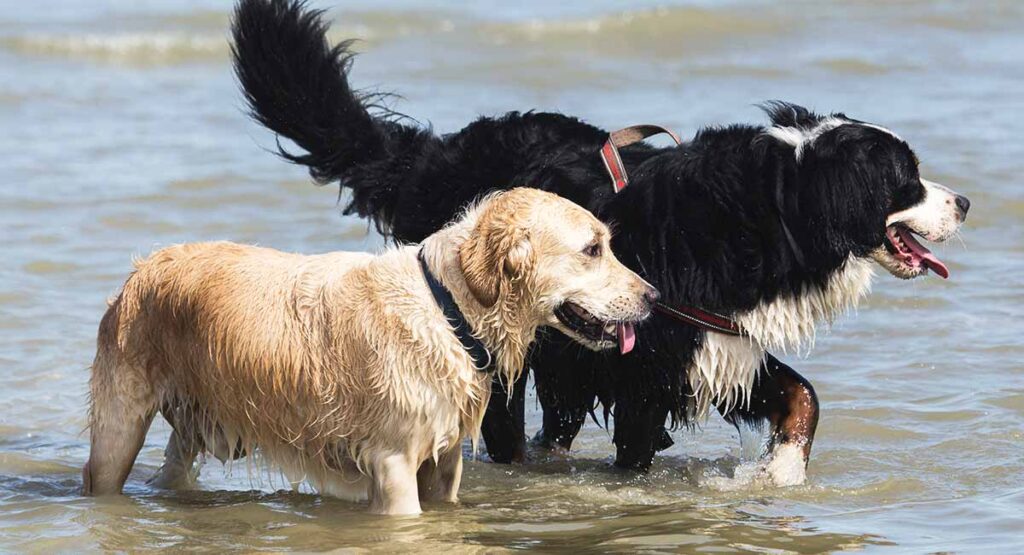 The Bernese Golden Retriever mix is a large breed! Both parent breeds have a double coat, although the fur length and color could vary. This cross is likely to shed a lot, and will need weekly grooming.
Bernese Goldens need lots of exercise, and love coming with you on hikes or outdoor activities. However, this is also a cross that will love relaxing at home with you after a tiring day. Because this breed will be larger than most, socialization and training should be started as early as possible.
#4 Cocker Spaniel Golden Retriever Mix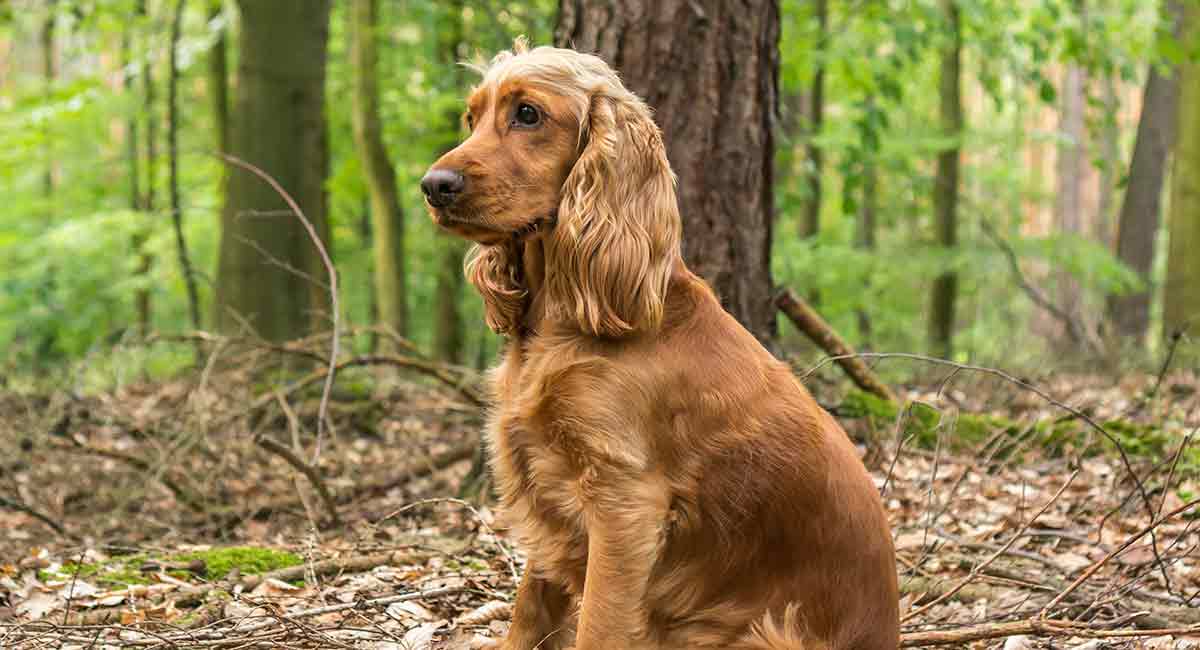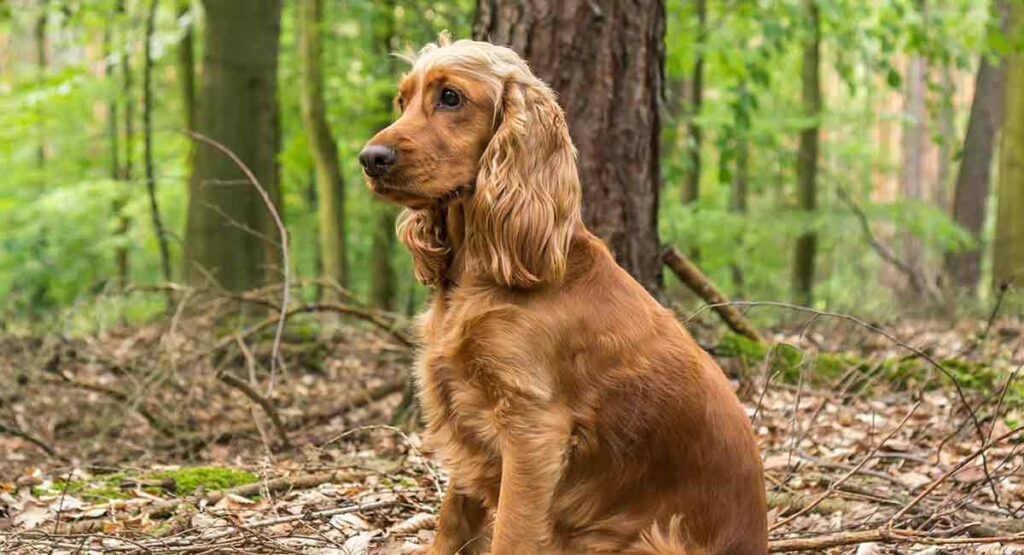 This small to medium sized mix is a Golden Cocker Retriever. This cross may need grooming several times a week if it inherits the Cocker fur. It will also need occasional bathing.
The Golden Cocker Retriever needs regular exercise. They will love playing active games like fetch with you or going on long walks. This cross breed is intelligent and really eager to please its family. This mix responds well to training, but should still be trained and socialized as early as possible for best results.
#5 Golden Retriever Boxer Mix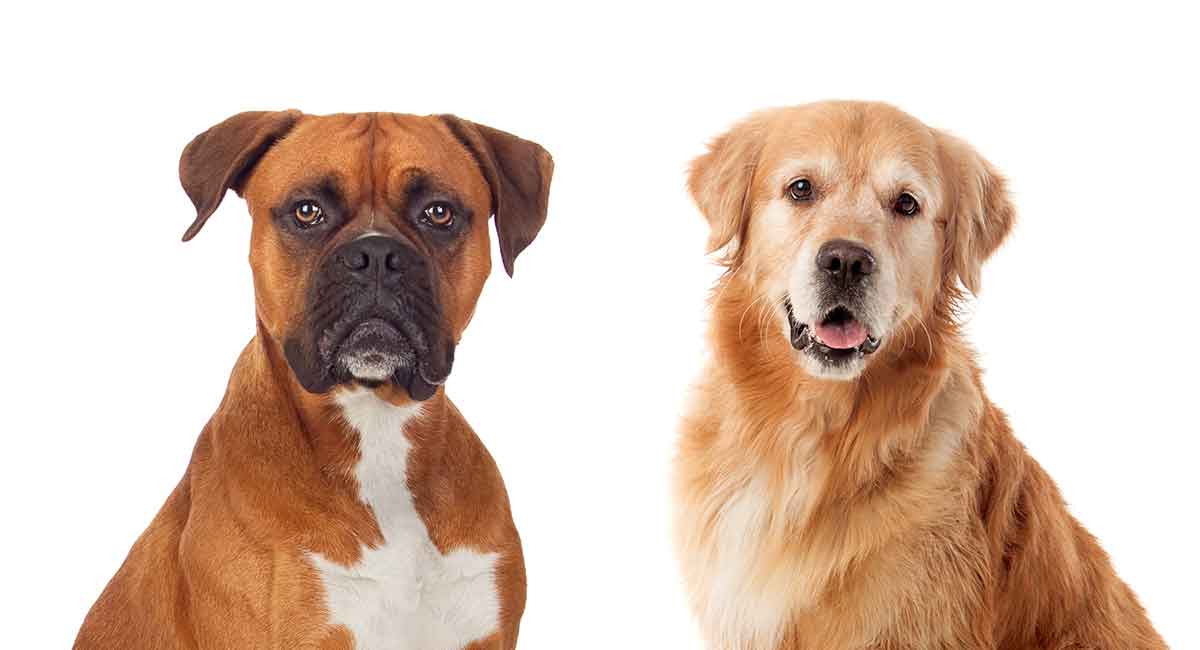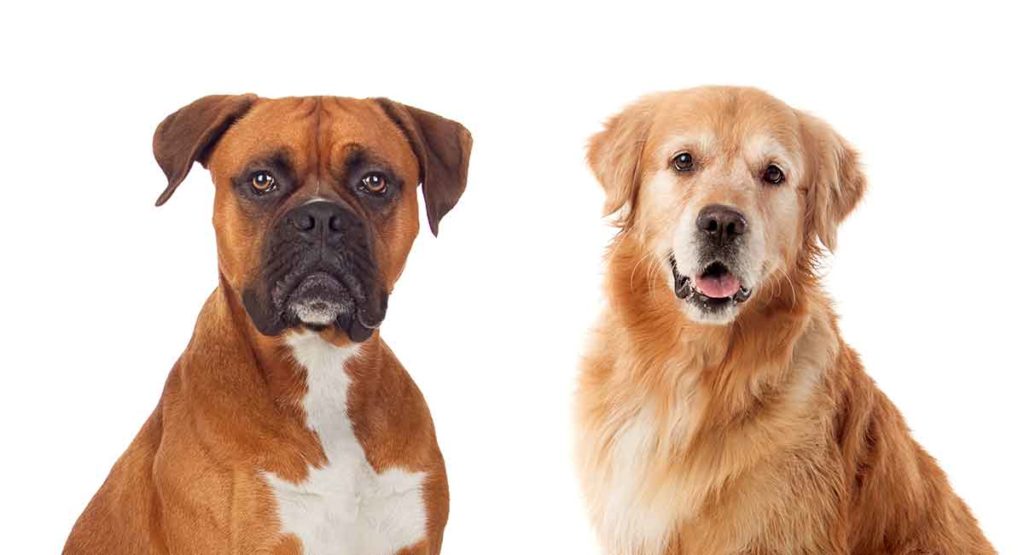 This mix is a Golden Boxer. It is an athletic, medium sized cross. If it inherits the Boxer fur, it won't shed often and will require only weekly grooming. However, you cannot guarantee your mix will inherit this.
The Golden Boxer love exercising and needs active time every day. If the mix inherits the Boxer's chase instinct, it can be hard to control when it starts chasing something. Therefore early training and socialization are important. This Golden Retriever mix excels at canine sports like obedience and agility.
#6 Husky Golden Retriever Mix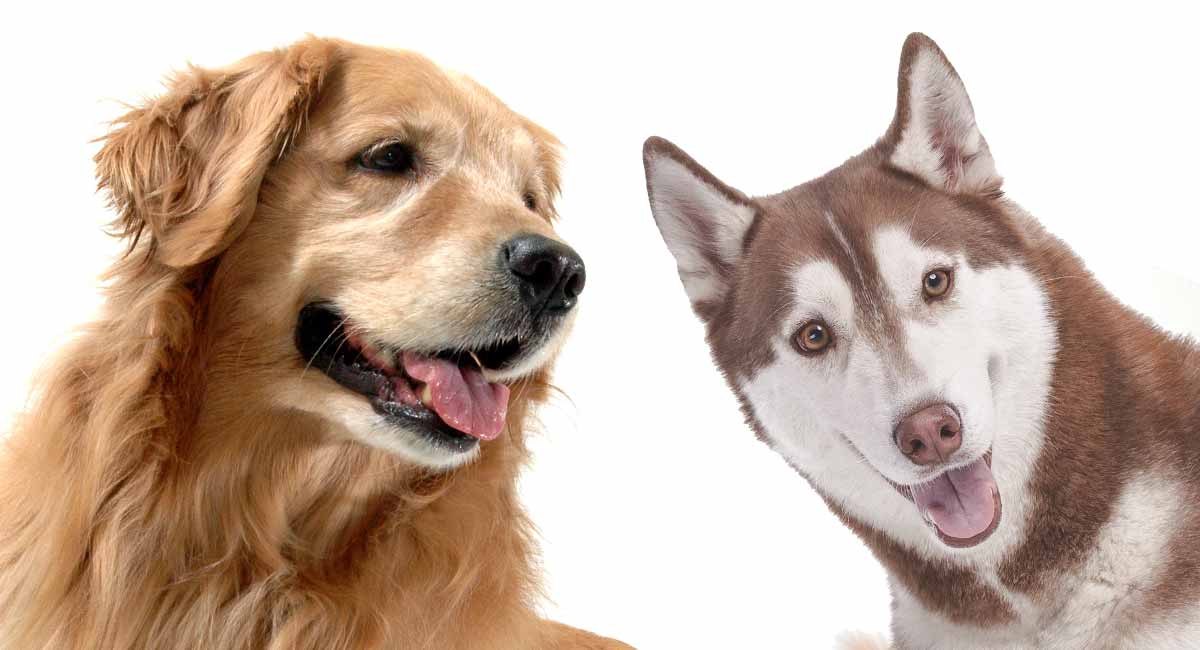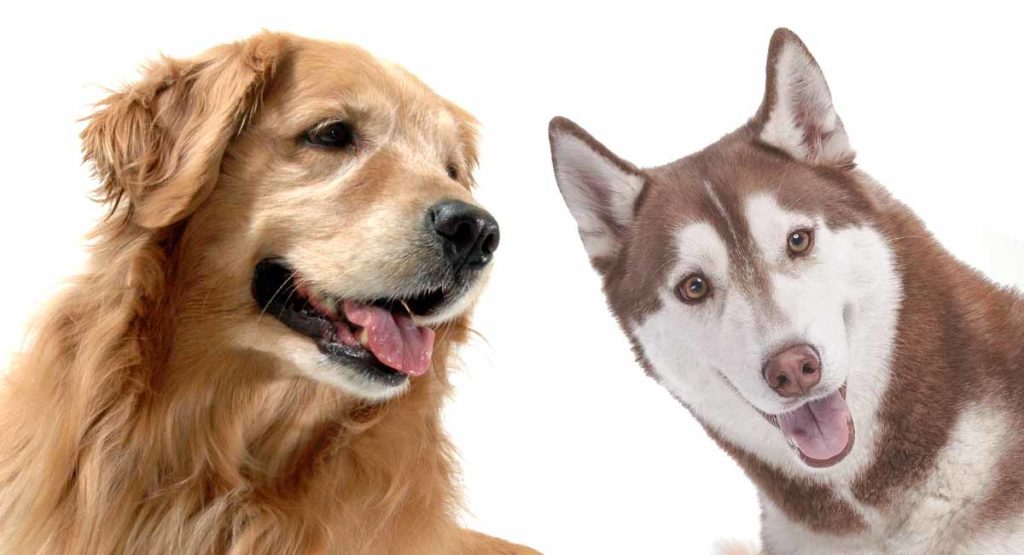 The Golden Retriever Husky mix is a Goberian! This is a medium sized cross. Both Huskies and Golden Retrievers have an undercoat and shed seasonally, so you know what to expect with this Golden Retriever mix! Weekly brushing and occasional baths are all that is needed to keep the Goberian looking its best.
This breed is great for families that are very active. The Goberian needs regular, daily exercise to stay happy and healthy.
This is another breed best kept on a leash or in an enclosed area when playing outside. However, Huskies are also known for living in urban settings, as long as they get enough exercise. So even if you live in the city this mix could be a good choice for you!
#7 Labrador Golden Retriever Mix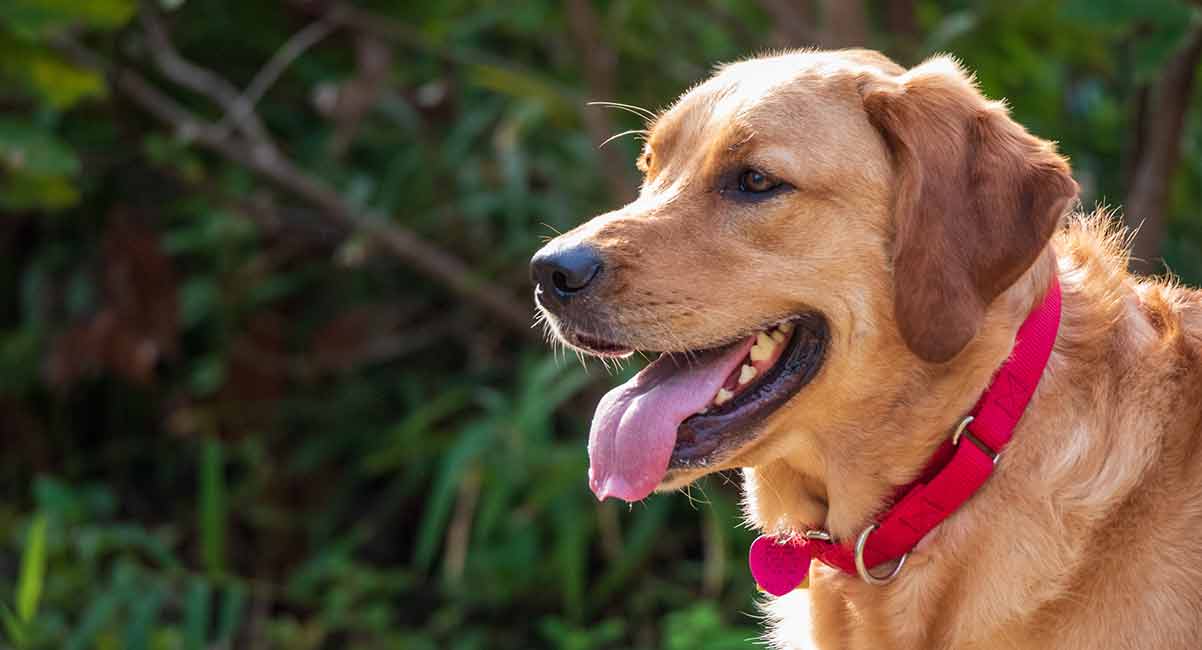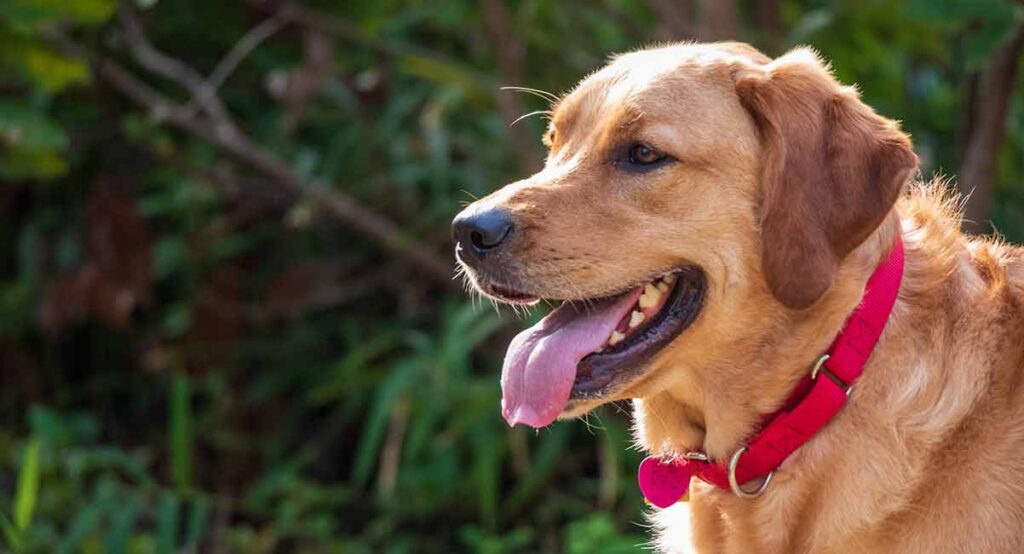 This popular mix is the Goldador! Labradors are just as loved as Golden Retrievers, and both breeds are similar in height and weight when fully grown. Therefore, you can expect your Goldador to be between 21 and 25 inches tall as an adult. Goldadors usually weigh between 50 and 80 pounds. Females are usually smaller than males.
The Goldador will have a double coat that needs weekly brushing and occasional bathing. It is also likely to shed quite a bit, but grooming can help maintain this.
This is a very active mix. Be prepared to give it lots of exercise every day to avoid destructive behaviors. Fun retrieving games like fetch are a breed favorite, and canine activities like agility, obedience, or dock diving are other great choices.
Both parent breeds are known for being confident, friendly, and eager to please. This is good if you're looking for a first-time dog, or are new to training, as the Goldador is very receptive!
#8 Dalmatian Golden Retriever Mix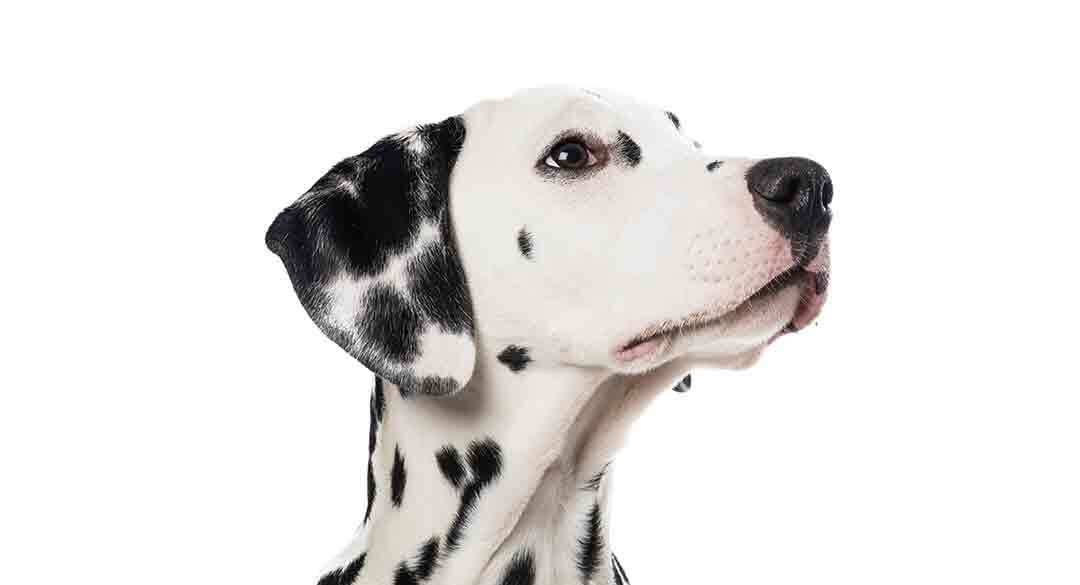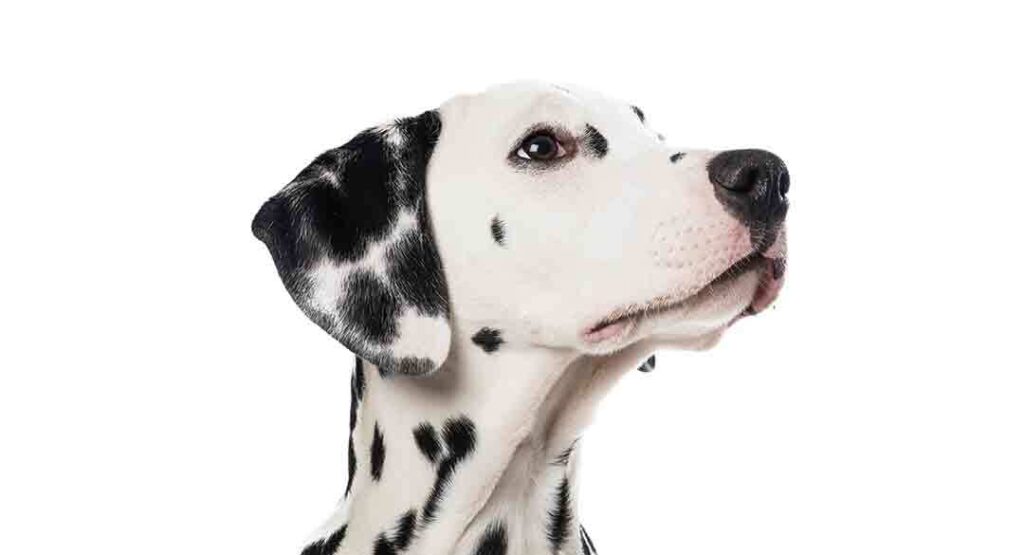 The Golden Retriever Dalmatian mix is a Goldmation. This is another medium sized breed. The Dalmatian is loved by many for its striking spotted fur! Dalmatian fur sheds very frequently though, so be aware your dog may inherit this quality!
The Goldmation is likely to need weekly grooming and occasional baths to stay looking its best. This is another active breed that needs regular daily exercise. The Goldmation will love spending time outdoors, whether playing an active game of fetch, or running or walking with you.
Generally this intelligent breed takes well to training. However, it may inherit the Dalmatian's potential stubborn streak. Start training and socialization as early as possible for a well-behaved, happy adult!
#9 Golden Retriever German Shepherd Mix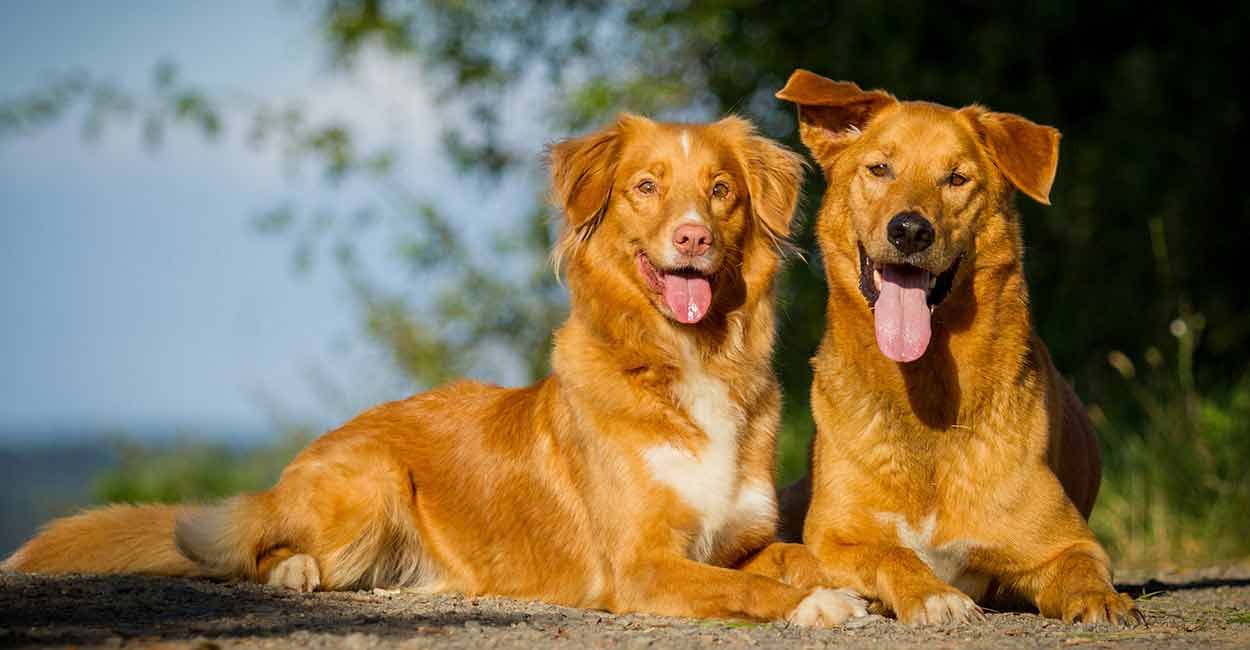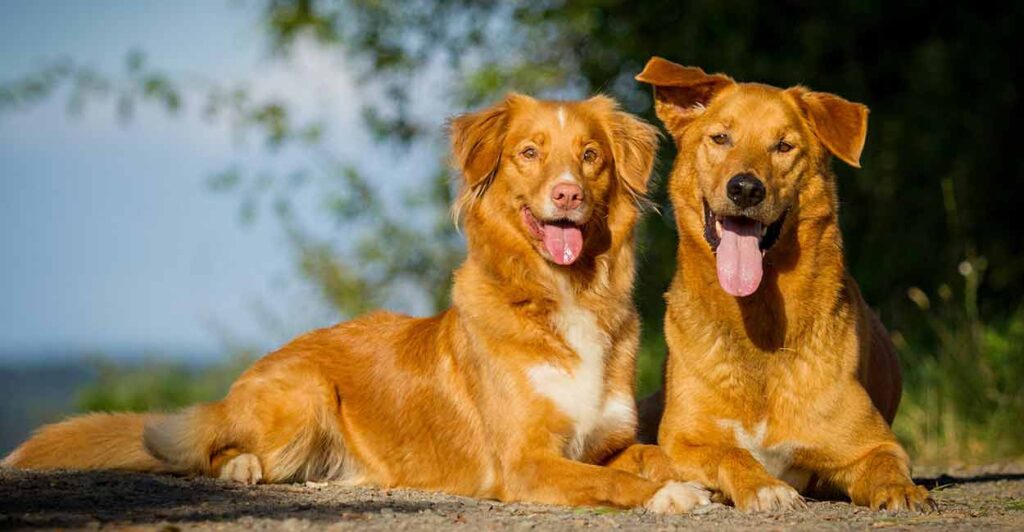 This cross is a Golden Shepherd. This is likely to be a large breed.
The Golden Shepherd's coat will depend on what it inherits. The German Shepherd has a medium length, thick, double coat. Golden Shepherds will require weekly brushing and occasional baths. Although shedding will also depend on the individual dog.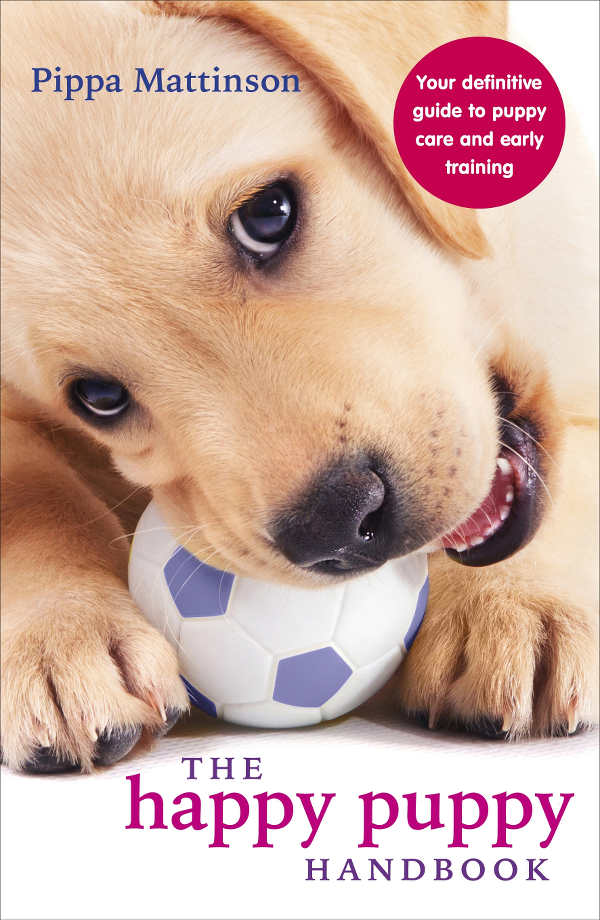 This is an energetic mix that needs daily exercise to avoid undesirable behavior. So, the Golden Shepherd is also a great candidate for canine sports like agility, herding, and tracking! Both parent breeds are regularly used as service dogs, which demonstrates how intelligent they are. However, training and socialization should be started as early as possible for a confident, well-behaved adult!
#10 Bloodhound Golden Retriever Mix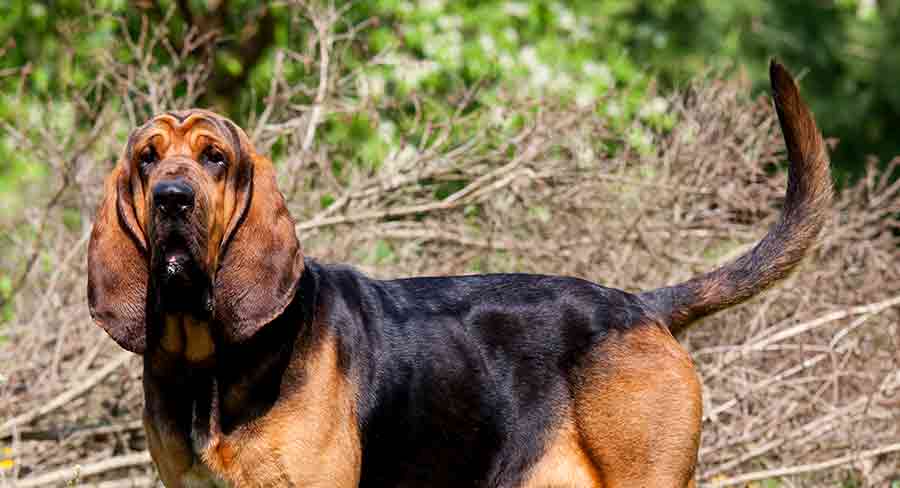 Bloodhounds are large scent hounds with unmistakable ears and an unrivalled sense of smell. A Golden Retriever Bloodhound mix is likely to be larger than a purebred Gold Retriever. Since black and tan, liver and tan, and red are all acceptable Bloodhound colors, you can't count on this mix being golden. It might also inherit the loose skin of a Bloodhound.
Historically, Bloodhound were bred to be single-minded in the pursuit of a scent. This means that their modern ancestors are also easily distracted by an interesting smell. This can make it tricky to train them or rely on the commands they know in the presence of distractions.
At home, Bloodhounds usually sweet, docile, and affectionate like Goldens. So this mix has lots to offer as a family pet. Like Goldens, Bloodhounds are genetically predisposed to hip and elbow dysplasia, so it's important both parents are screened for these conditions before they mate.
#11 Golden Retriever Chihuahua Mix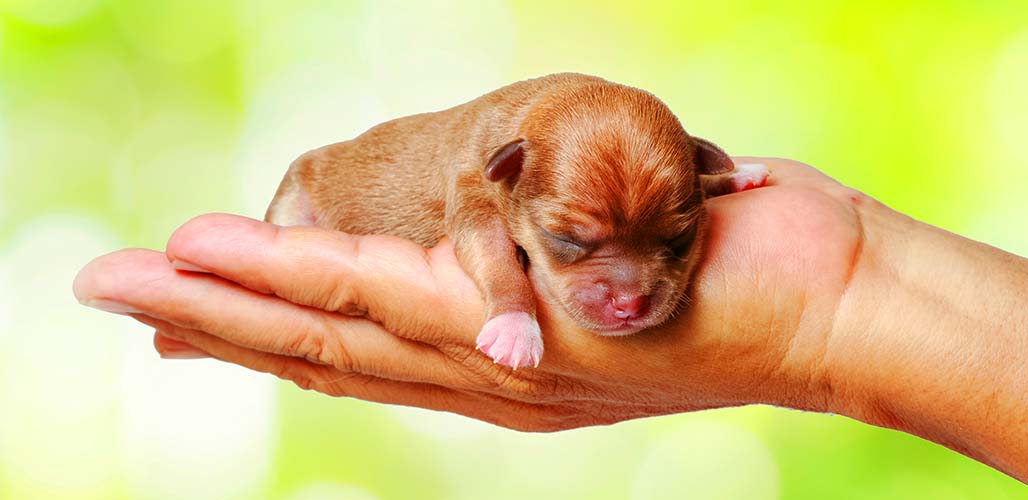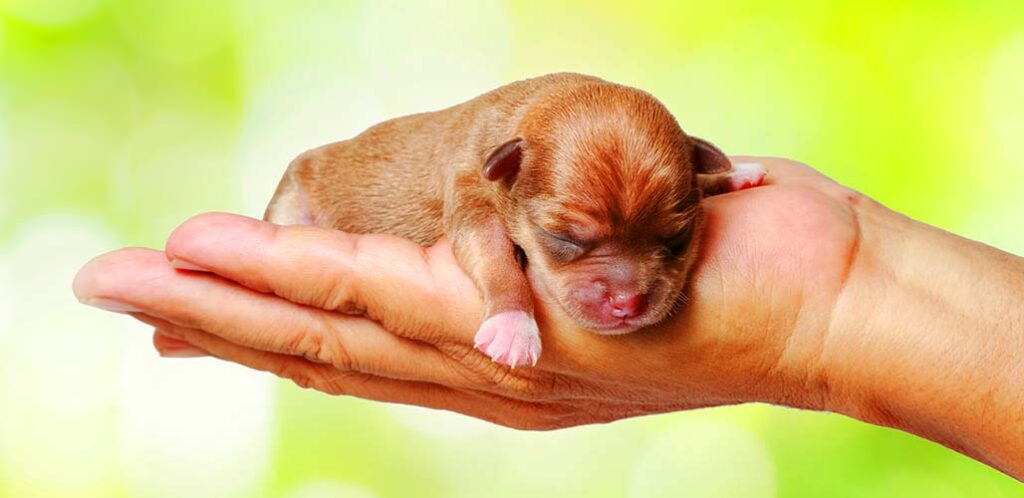 This smaller mix is a Golden Chi. Chihuahuas have two fur types – smooth coated and long haired! Therefore, the fur on your Golden Chi will depend on what it inherits, and what type of Chihuahua is its parent. The grooming needs will also depend on this, with longer fur needing more frequent grooming.
Although a smaller mix than others on this list, the Golden Chi still needs regular exercise. Daily walks are a fun way to achieve this, but be careful not to tire your pup out! Both parent breeds are intelligent dogs, however, Chihuahuas can have an independent streak.
Are Golden Retriever Mix Breeds Good Pets?
There are so many potential Golden Retriever crosses that you've got great odds of finding one that's a perfect fit for your family. The best pet dogs are friendly, fit and healthy. These mixed breeds are all likely to be high shedding and need a lot of grooming. They'll also be clever dogs, who thrive with plenty of exercise and training.
Remember that your puppy could turn out more or less like one or the other if they are a first generation cross, so make sure you go for a puppy with parents that are both from healthy breeds, who you would be happy to share your home with.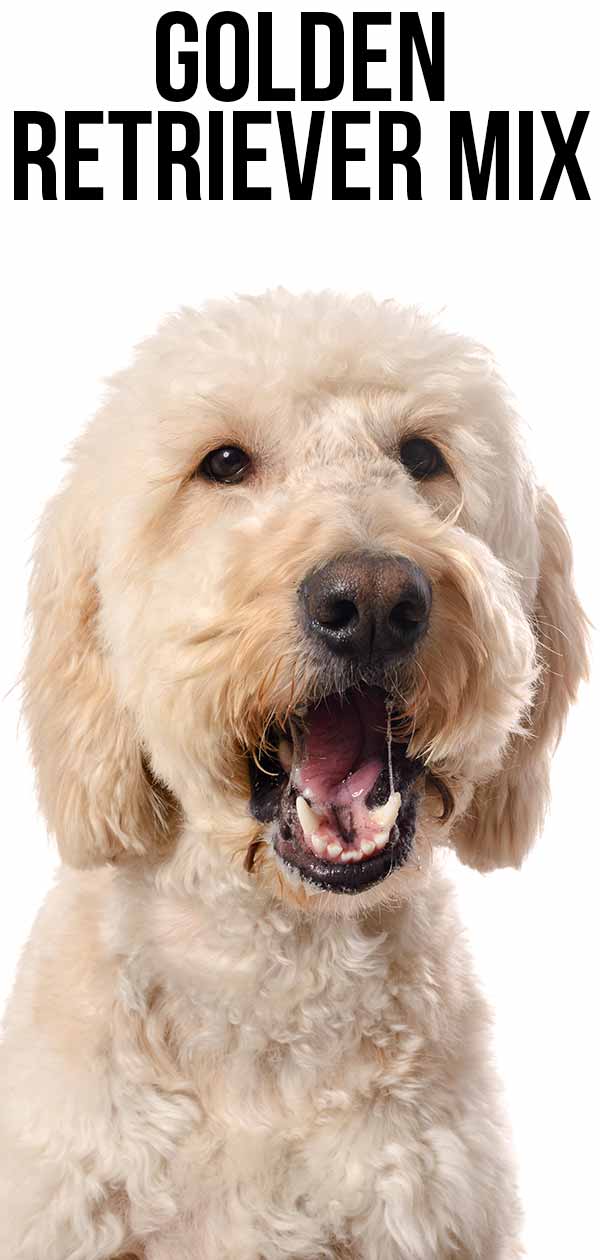 References