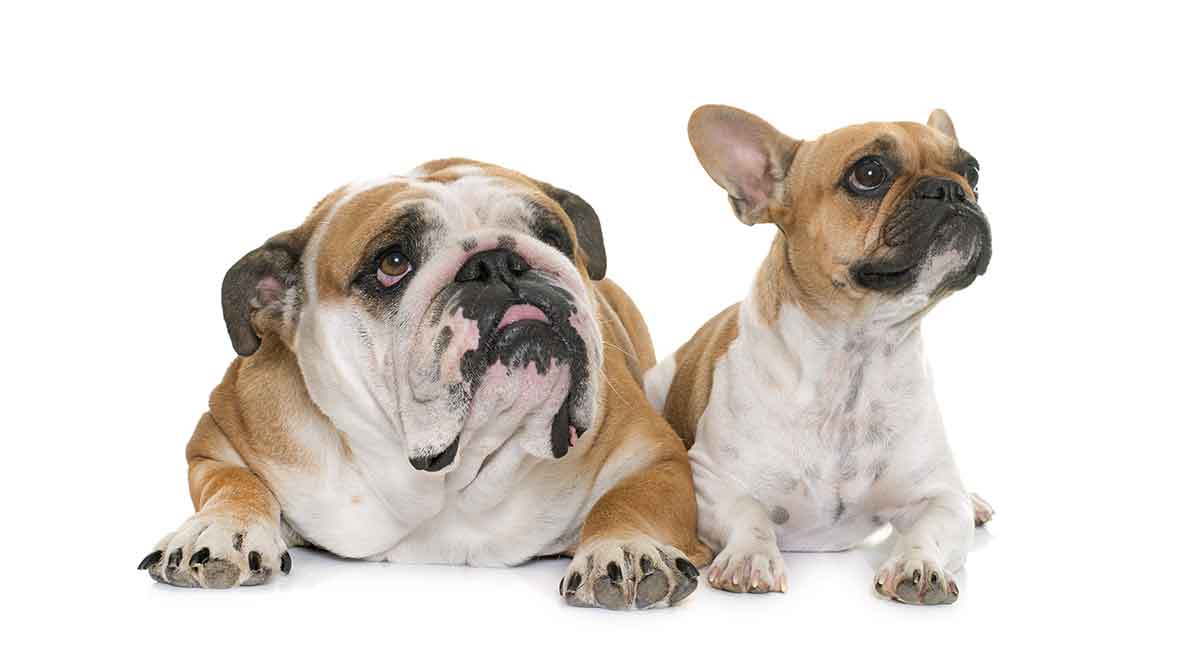 French Bulldog vs English Bulldog: that is the question.
If you are considering a new puppy and you're stuck between choosing a French or English Bulldog, chances are you are asking yourself two things.
What's the difference between these two very unique dog breeds?
Which one would be the better pet?
It is a dilemma, because you'll find there are a lot of similarities between these dogs but differences too.
For example, a French Bulldog tends to weigh around 25 pounds – that's half the weight of an adult English Bulldog.
There are variations in temperament and health problems for each, as well.
Understanding how these two dogs compare is the key to getting the puppy that will best fit into your family and lifestyle.
French Bulldog vs English Bulldog: Historically Speaking
As the names suggest, you'll find these two dogs share a common ancestry.
Bulldogs first appeared sometime around the 1500s and were initially bred for the sport of bull baiting.
Over the years, crossbreeding with other breeds is responsible for creating different kinds of bulldogs.
For example, breeding bulldogs with terriers and other tiny dogs to reduce their size led to what we know today as the French Bulldog.
Both English and French Bulldogs were bred with pugs, as well, changing the shape of the muzzle.
French Bulldog vs English Bulldog: Appearance Differences
Besides the significant difference in size, there are other physical characteristics to set these two dogs apart.
You could say the English Bulldog has classic bulldog features:
Big head
Flat face
Stocky body
Wide stance
Short legs
Large size
The French Bulldog looks a little like a toy English Bulldog but with some notable differences, such as pointy bat ears, big round eyes, and sometimes smoother faces.
They have very similar coloring, although there is more variety in the English Bulldog.
French Bulldogs are limited to three specific color categories, but English Bulldogs have as many as ten.
French Bulldog vs English Bulldog: Temperament
The French and English Bulldog is friendly, loyal, and intelligent, but that is where the temperament similarities end.
French Bulldogs are fun-loving, sneaky lap dogs.
They like to cuddle and play but can be stubborn and independent.
The English Bulldog has a calmer and more dignified demeanor.
Although the English Bulldog likes to play, too, they prefer to lay at the feet of a beloved human and save their energy.
English Bulldogs are a little too big to be lap dogs, but they do like to lay their head on your legs for comfort and love.
French Bulldog vs English Bulldog: Screw Tails
The genetic history of the breed determines the shape of the tail, which is really just an extension of the spine.
Most dog breeds have long tails that wag incessantly.
When making a comparison of the French vs English Bulldog, you'll notice a unique shape in their tails. They sometimes appear to have no tails at all. 
Both the French and English Bulldog has a corkscrew or curly tail.
French and English Bulldogs are two of four breeds with the curly tail.
You also see this characteristic in Pugs and Boston Terriers.
The screw tail looks cute but is technically a genetic deformity, one that can cause problems for your dog.
Problem With Screw Tails
Screw tails can lead to hemivertebrae, a spinal deformity that may alter the spinal column giving it a curvy shape as well.
A curvature of the spinal column will put pressure on the spinal nerves, causing movement difficulties, pain, and neurological problems in these dogs.
Symptoms of hemivertebrae include
Back leg weakness
Incontinence
Visible scoliosis – a twisted spinal column
Dogs with screwed tails tend to have chronic skin problems, too, especially around their backends.
It's not easy to clean back there.
Debris and fecal matter can get trapped in the folds, leading to infection and pain.
Often vets will recommend amputation of the tail to prevent further health issues.
They may treat the spinal problems with anti-inflammatory drugs and painkillers, too.
Responsible breeders do X-rays of potential parents to see if they have hemivertebrae to avoid passing the condition onto puppies.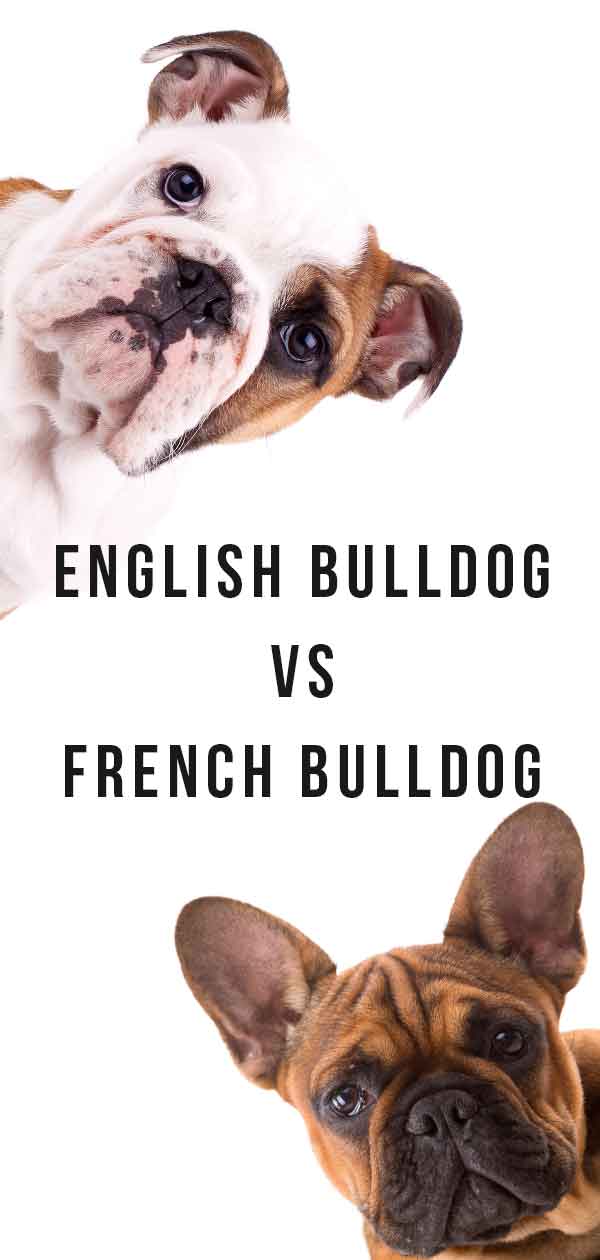 French Bulldog vs English Bulldog: Flat Noses
Another common and problematic characteristic shared by both French and English Bulldogs is the flat nose.
Veterinarians call this recessed muzzle brachycephaly.
It is the result of a genetically shortened skull and facial bones.
Those smushed noses are cute but troublesome for dogs.
The most apparent problem brachycephalic dogs have is trouble breathing.
The reduction in the muzzle and facial bones pinches the nostrils, making air intake an effort.
The short palate tends to block the airway, which is also smaller in size.
Other Symptoms of Brachycephaly
Dogs with severe brachycephaly, like French or English Bulldogs, tire out quickly.
They can be more prone to overheating and heat stroke, as well.
The change in facial structure goes beyond just the nose, though.
Dogs can develop eye problems.
The short facial bones give them shallow eye sockets, so the eyes protrude.
The shortened jaws can lead to dental disease, too.
There is also a prevalence of gastrointestinal tract diseases in these dogs.
They may have problems eating, leading to nutritional issues.
English and French Bulldogs may require medication, special diets, and even surgery to eliminate the chronic health problems caused by the shortened skull.
French Bulldog vs English Bulldog: Joint Problems
Unfortunately, the things that make these dogs so cute are also what causes the health problems, and you can add short legs and stocky bodies to that list.
The structural defects, like abnormally narrow hips, can make it difficult for both French and English Bulldogs to give birth.
Both breeds are known to develop hip and elbow dysplasia and other significant joint problems, too.
They tend to have degenerative spine disease, even if their spines are straight.
French Bulldog vs English Bulldog: Differences
Still stuck on the French Bulldog or English Bulldog question?
The most defining characteristic for these two Bulldog breeds is size.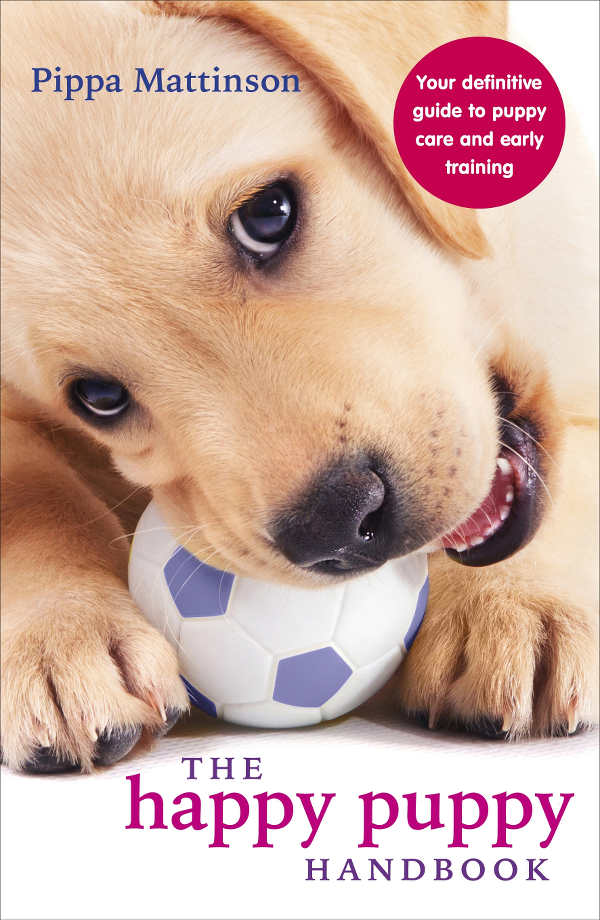 Do you want a big dog or a small one?
Both breeds have significant health problems to consider.
Most are similar, but there are a few health issues distinctive to the breed.
For example, French Bulldogs have a type of dwarfism called chondrodystrophy that can lead to
Malformed hips
Back problems
Oversized heads
Premature disc degeneration
Need for a caesarian section
English Bulldogs are prone to
Allergies
Immunodeficiency and autoimmune diseases
Bladder stones
Short lifespans
We can't recommend either of these breeds due to their extensive structural health problems.
If you do decide to get one of these two dog breeds, take the time to check out the breeder thoroughly.
Look for a reputable professional who can provide test documentation on the parents to rule out genetic problems like hemivertebrae.
References
Hans-Jörgen Hansen (1951) A Pathologic-Anatomical Interpretation of Disc Degeneration in Dogs, Acta Orthopaedica Scandinavica, 20:4, 280-293
HH Grenn, DE Lindo. Hemivertebrae with severe kypho-scoliosis and accompanying deformities in a dog. The Canadian Veterinary Journal v. 10(8). August 1969
SH Done et. all. Hemivertebra in the dog: clinical and pathological observations. The Veterinary Record. April 1975
L. Rose et. all. Surgical management of screw-tail in dogs. Uk-Vet: The Companion Animal. May 2018
Frauke S. Roedcler et. al. How does severe brachycephaly affect dog's lives? Results of a structured preoperative owner questionnaire. The Veterinary Journal Vol 198, Issue 3 Pages 606-610. December 2013
C. M. Poncet et. al. Long‐term results of upper respiratory syndrome surgery and gastrointestinal tract medical treatment in 51 brachycephalic dogs. Journal of Small Animal Practice. March 2006
Simon Bertram et. al. Caudal articular process dysplasia of thoracic vertebrae in neurologically normal French Bulldogs, English Bulldogs, and Pugs: Prevalence and characteristics. Veterinary Radiology & Ultrasound. February 2018