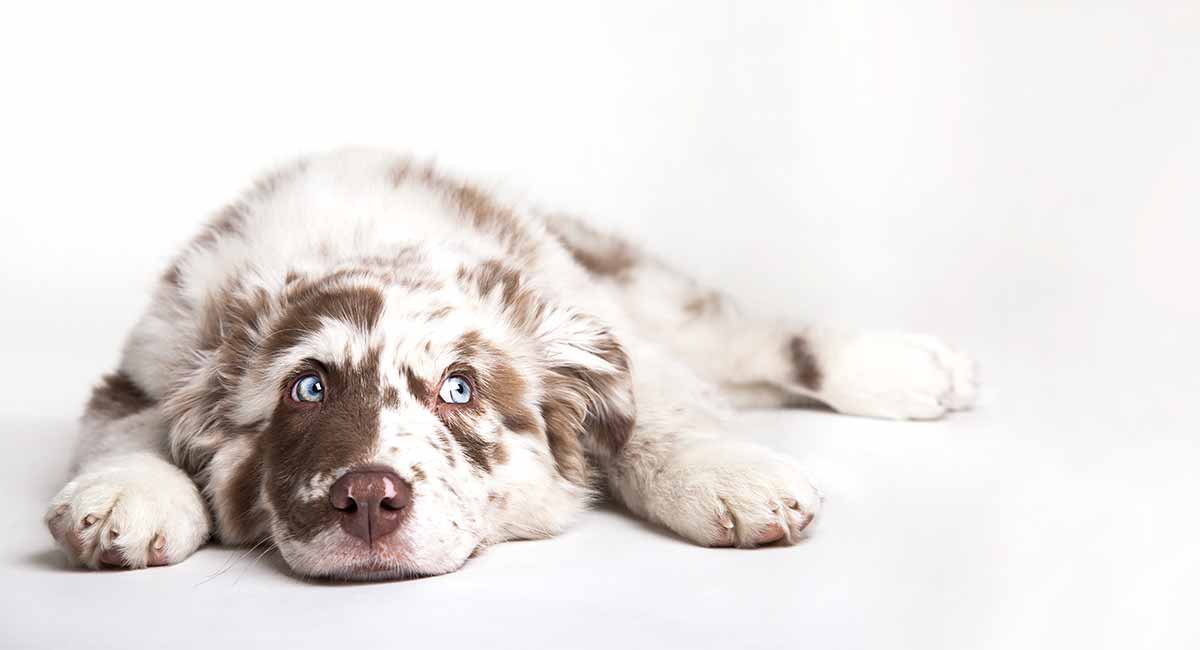 Dog names that start with S are a great starting point for naming your new bestie. It's a frequently found letter for traditional names like Sam and Sally, but it can also be easily employed for some serious out the box thinking.
Contents
Dog names are incredibly important, not just for your dog but for you as well. After all, your new dog will be stuck with their new name for the rest of their life. And you will be stuck calling it out whenever they get into mischief. Not the best time to be feeling self consious! So let's dive straight in to some superbly slick ideas.
Naming Your Puppy or Rescue Dog
Are you looking specifically for dog names that start with S? First off, congratulations on your new canine! After getting a new dog, your first order of business should be to pick out a name. Choosing a name for your new dog is paramount. Without a name, your dog can't be trained. Training is essential to their overall well-being, safety, and health. Because it is always important to begin training your new dog as soon as possible, it is vital to figure out a name before too much time passes.
Certain commands, such as the retrieval command, are important to ensure that your dog remains healthy and happy. You don't want your dog to accidentally wander off only to discover that you have no way to call them back! But not just any name will do.
You should choose a name that you personally like. You don't want to choose a name you will end up regretting. It should be something you don't mind saying (or yelling) in public. And it should be something that is easy for your dog to understand. In many cases, shorter names are better. But you can also get away with longer names, though you will likely find yourself using a nickname eventually.
Top Ideas
Here are our top picks for dog names that start with S. These names are the most popular and widely used. Some of them are the most popular names in the world while others are broadly appealing.
Saber
Sailor
Saint
Scotty
Sam
Scarlett
Scooter
Shabby
Shadow
Shawn
Shiny
Siren
Skipper
Sky
Smudge
Snap
Sniper
Snow
Socks
Soldier
Sonic
Sophie
Sparky
Spike
Sugar
Female Dog Names that Start with S
If you've recently adopted a female dog, you might be looking for a specifically feminine name. Many of these names are human-style names that are also very fitting for dogs. Others are names that are usually only used for female dogs.
Sarah
Samantha
Sophia
Stephanie
Sage
Savannah
Sasha
Sophie
Sadie
Susan
Scarlett
Skylar
Star
Sylvia
Stacey
Selena
Simone
Serenity
Sabrina
Siena
Sandra
Stella
Sami
Sable
Scotia
Male Dog Names that Start with S
For all those male dogs out there, we've put together a list of popular, masculine dog names that start with S. Once again, many of these names are universally appealing and popular. You can use these names for female dogs as well, of course.
Samuel
Scott
Sean
Sebastian
Steven
Seth
Simon
Stephen
Spencer
Shane
Sail
Stan
Shea
Stanley
Sergio
Sheldon
Stewart
Stefan
Shiloh
Solomon
Sawyer
Saber
Salman
Siegfried
Sidney
The Coolest Dog Names
Who doesn't want their dog to have a cool name? If you're looking for something edgy for your canine, then this is the list for you.
Shepard
Sigmund
Simba
Silver
Sirius
Smith
Socrates
Sly
Snow
Star
Stig
Stark
Sun
Soy
Svein
Soren
Sylver
Storm
Sai
Sandy
Suitor
Striker
Sting
Sparrow
Spice
Cute Dog Names that Start with S
If your pooch is the most adorable dog in the world, you will need a name to match! We've collected all the cutest names that start with S into this list.
Sadie
Stella
Sugar
Sprout
Sir
Skip
Skia
Silvan
Skipper
Sterling
Sade
Salma
Sakura
Salena
Sandy
Sana
Samira
Satin
Sasi
Sea
Scarla
Selma
Selene
Sera
Seren
Funny S Names
Everyone loves to laugh. So, why not make your dog's name a funny one?
Of course, when giving your dog a funny name, it is important not to take it too far. After all, you don't want to be embarrassed every time you have to call your pooch. For names that are funny and also practical, look no further than this list.
Sweet Teacakes
Shrek
Spongebob
Spyro
Sleepy
Sneezy
Stinky
Stromboli
Snoopy
Scrappy
Sir Licks-a-lot
Sir Barks-a-lot
Squirrelicious
Sir Loin
Slug
Sloth
Spin
Skywalker
Sheldon
Speedy
Spock
Sherlock
Starfleet
Sir Francis Bacon
Spambot
Creative Ideas
Want your dog to stand out at the dog park? Then a unique name is the way to go.
Sacagawea
Saffi
Saachi
Safiya
Scipio
Suri
Stephano
Sanjeev
Silvana
Shoda
Sariyah
Shasta
Stevia
Stone
Shark
Sake
Sahara
Shaporia
Sapphire
Shrub
Sorrel
Samus
Syrup
Specs
Sutton
Oh So Tough
If your pooch is big and powerful, they deserve a name to match.
Sergeant
Striker
Shooter
Silas
Smith
Seamus
Scourge
Stryker
Shiva
Slate
Summit
Saxon
Sal
Steel
Supreme
Sicily
Simba
Siva
Spence
Strider
Saifan
Sycamore
Sama
Sakari
Salam