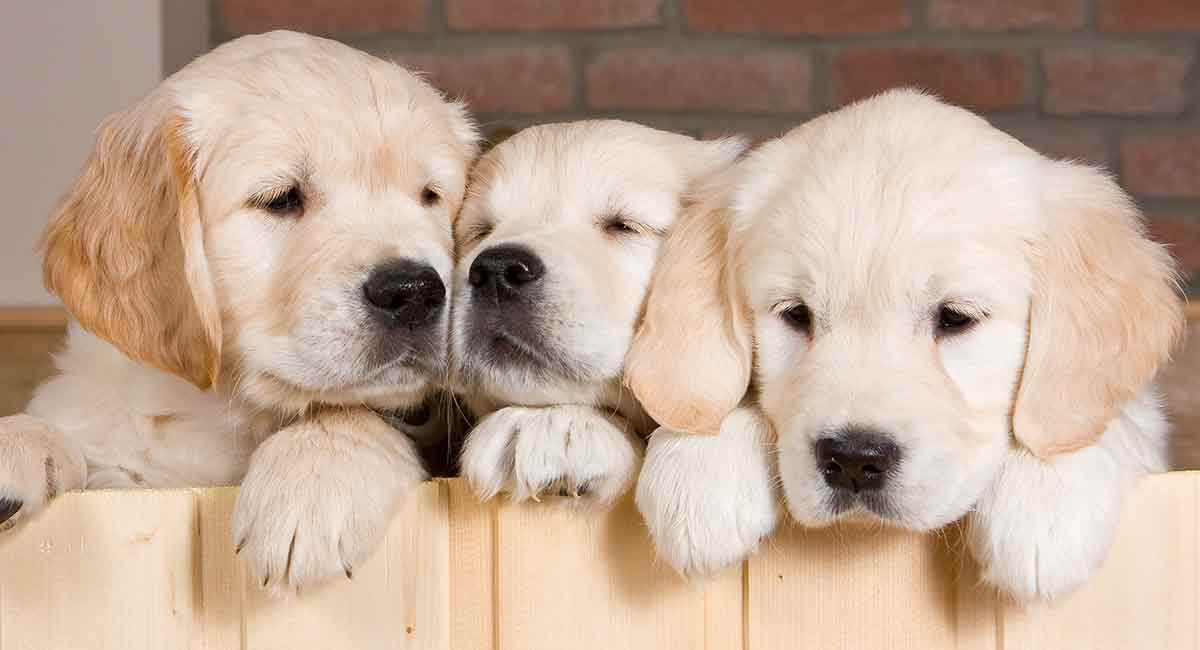 Golden Retriever names don't just have to be inspired by their white, gold or red fur coats. There is so much more to this friendly, active, intelligent breed than that! Today we share hundreds of Golden Retriever names for owners that want something cute, cool and unique. We'll share monikers that are fun, easy to say and don't clash with your puppy's future commands. One or two syllables in length is best for families that want to use their dog's name for recall too! Check out the best names for Golden Retriever puppies right here.
Contents
The Golden Retriever names we have gathered together for you, are arranged in easy to use collections, based on different themes. So we have cute names, funny names, names just for golden retriever girls and names just for boys, as well as some tips for thinking up totally unique ideas all of your own. We also have creative names, unusual names, names based on nature, art, and much more. And of course we have plenty of cute Golden Retriever pictures and a video, to remind you of the fun ahead! Here are the collections:
20 Top Golden Retriever Names
These are the 20 top golden retriever puppy names for this year:
| | |
| --- | --- |
| Rusty | Scout |
| Cookie | Summer |
| Tess | Max |
| Luna | Chip |
| Bailey | Sammy |
| Willow | Trixie |
| Rosie | Harvey |
| Teddy | Biscuit |
| Duke | Sunny |
| Snowy | Chloe |
It's great to have a name ready for when you bring your beautiful golden puppy home, but don't panic if you are not quite there yet. The best Golden Retriever names can take a bit of finding. And puppies are very happy to be called 'pup-pup' until you have found the perfect name.
As you browse through our Golden Retriever dog names collections, try using them for inspiration. You could keep a notebook handy and jot down your own ideas. Let's look at some female golden retriever names first.
Golden Retriever Girl Names
A good way of naming your female Golden Retriever puppy, and honoring their status as fully-fledged family members, is with a human name. These classically feminine names would suit any Golden Retriever girl puppy beautifully. From modern to historical, any woman's name can make a good match for the right dog.
Sadie
Lola
Lucy
Ginny
Bella
Caz
Jennie
Tina
Julie
Lotta
Sasha
Tilly
Rose
Izzy
Linda
Faith
June
Hope
Sue
Isla
Gwen
Honor
Mary
Suzie
Emma
Mia
Katie
Anna
Summer
Harley
Annie
Maya
Sasha
Ester
Chloe
Zita
Ella
Faith
Etta
Maya
Mia
Lizzie
Sophie
Belle
Gypsy
Indie
Jade
Ariel
Willow
Jasmine
Althea
Anya
Buffy
Audrey
Druscilla
Sia
Stella
Ally
Lexie
Ruby
Cassie
Marilyn
Luna
You'll also find plenty of inspiration for naming your female golden retriever puppy, in our names from nature collection below.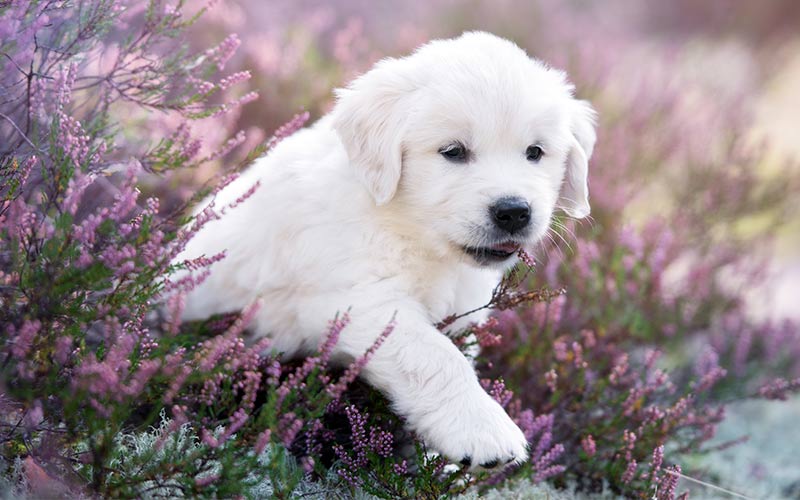 Dog Names From Nature
A lovely way to get inspired names for your puppies is to look to the natural world. Some of these names are great for either male or female Goldens. Think of Willow, and River. They are among some of the most popular Golden Retriever names at the moment.
Our collection below however, has a feminine bias, and one of these might be perfect for your girl Golden Retriever. These mostly floral names are delicate yet bold, just like the flowers they are named for!
Floral Female Golden Retriever Names
Daisy
Bluebell
Poppy
Pansy
Lily
Basil
Peony
Heather
Sage
Petunia
Rosie
Clematis
Olive
Peaches
Apricot
Ginger
Lavender
Lupin
Fuchsia
Petal
Posie
Ivy
Jasmine
Dandelion
Buttercup
And how about these beautiful tree names?
Willow
Rowan
Cherry
Aspen
Juniper
Hazel
Apple
Cherry
Maple
Most are suitable for boy and girl puppies. These trees are all golden in the fall, Rowan berries are a rich orange gold, and Maple, especially, has a lovely golden feel.
Nature themes can work well for male golden retrievers too, but popular male golden retriever names can also be based around more masculine themes such as military or nautical terms. So we'll have a look at those below. First we have some traditional names for male golden retrievers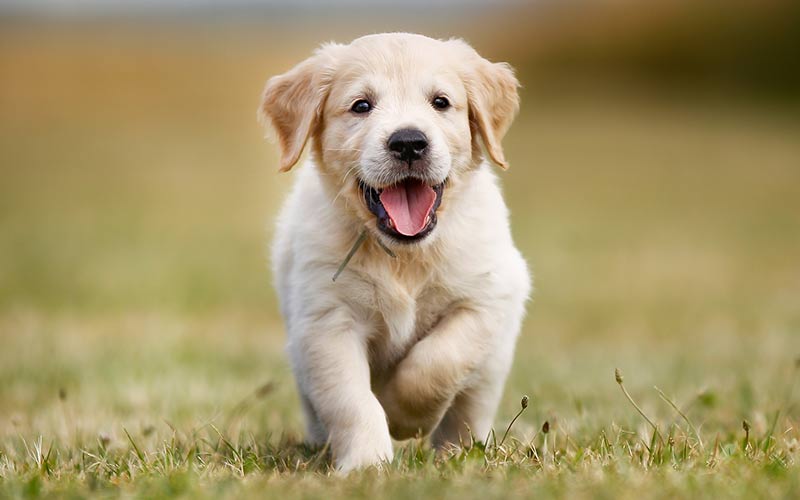 Classic Golden Retriever Boy Names
Some of the best male Golden Retriever names are traditional male human names too. These names range from the staid and sensible, to the modern and fun. These are some of our favorite Golden Retriever male dog names!
George
Mason
Simon
Tanner
Harry
Ty
Andy
Arthur
Shaun
Magnus
Bill
Raph
Jay
Gabe
Ben
Dave
Ned
Jason
Bailey
Sammy
Evan
Eddie
Euan
Barney
Jack
Aiden
Noah
Sam
Toby
Charlie
Alan
Henri
Smith
Dexter
Teddy
Duke
Bear
Bob
King
Knight
Bruce
Doug
Quade
Stirling
Dollar
Dorian
Sun
Sunny
Glory
Nautical Dog Names
Are you a fan of spending time on the open ocean? These sea faring names will really float your boat. And you'll probably find some inspiration for naming your boy Golden Retriever right here!
Captain
Skipper
Stern
Rod
Minnow
Hook
Jig
Drift
Spinner
Reel
Pirate
Boson
Fender
Rum
Tiller
Cutlass
Tug
Nina
Beagle
Victory
Painter
Warrior
Bounty
Mary Rose
If boating is not your thing, why not try getting creative and brainstorming names around a topic or area of interest that appeals to you personally? Think about your hobbies and your likes, and see if anything in that area stands out as a name.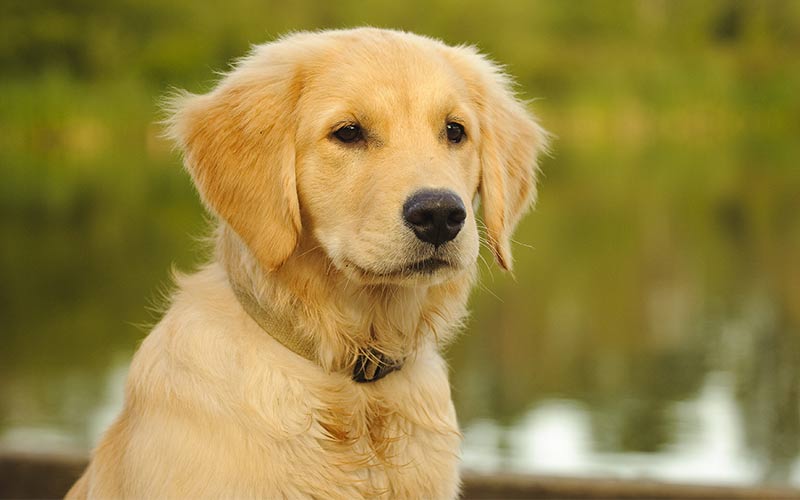 Golden Dog Names
Goldens range in color from the palest cream to the deepest dark red gold. But whether you are bringing home a baby white golden retriever or a mahogany brown golden retriever pup, there is a world of inspiration in your dog's beautiful coat color. Why not celebrate your dog with gold names that reflect their uniquely beautiful tone? Let's have some Golden Names for Golden Retrievers.
Rusty
Treasure
Wheat
Tawny
Gilt
Dusty
Auric
Lemon
Autumn
Sandy
Jewel
Ginger
Cash
Daisy
Chips
Straw
Nugget
Gem
Barley
Coral
Moon
Buck
Marigold
Honey
Desert
Carat
Mustard
Bling
Bullion
Flax
Amber
Red
Pan
Lemon
Butterscotch
Blondie
Precious
Bay
Lightning
Fortune
Moon
Pyrite
and remember, there is always the ever popular 'Goldie' !
White Golden Retriever Names
From purest white to custard cream, we love our pale pups just as much! For the snowflakes among us, here are some wonderful English Cream Golden Retriever names:
Ivory
Ash
Lily
Blanche
Crystal
Pearl
Chalk
Milk
Chardonnay
Ghost
Crackers
Blanca/o
Fairy
Diamond
Glimmer
Platinum
Casper
Snowflake
Phantom
Smoky
Ice
Lily
Sky
Opal
Salty
Snowy
Frost
Shimmer
Glossy
Spirit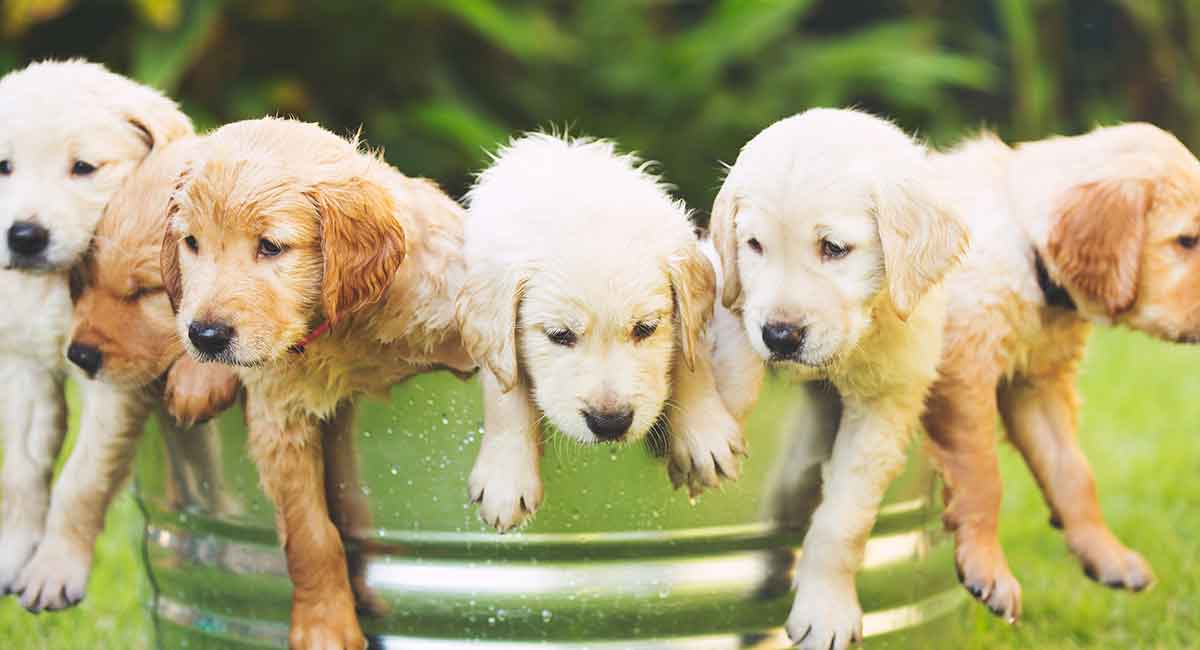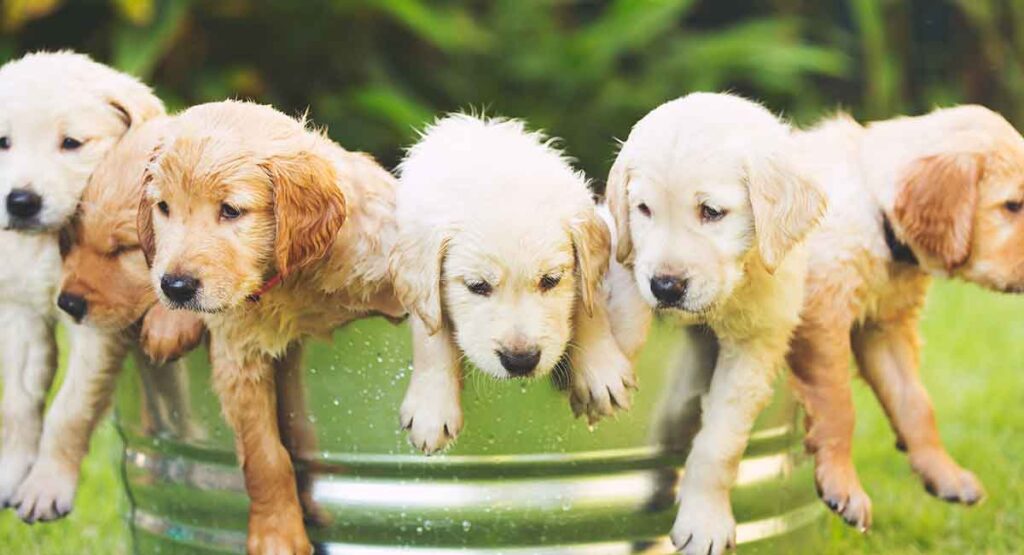 Funny Golden Retriever Names
There is nothing like a good laugh to lift the spirits. And giving your pet a humorous name can certainly bring a shine to the day. It can also be fun to pick an ironic name. One which doesn't match your dog's real personality or looks at all. Just make sure the novelty won't wear off!
Tiny
Fidget
Wiggles
Kitty
Splash
Curly
Curtains
Woofer
Yap
Mr Barkington
Jaws
Juggernaut
Dread
Pod
Squiggle
Jiggles
Puff
Kooky
Dodger
Sparkle
Ruff
Rex
Paws
Boss
Trump
Cheeks
Twizzle
Mate
Spiller
Prancer
Captain
Jelly
Boots
Whizz
The one thing we'd caution with funny names is not to take the joke too far. Or to make it personal. Choose a name you won't flinch to hear called out across the dog park! Like something seriously strong sounding. Our next category: food and drink, also has a light-hearted twist.
Food and Drink Names
Who doesn't love a nice bit of food and drink! Funnily enough, they also make some really lovely and amusing names for Golden Retrievers
Cookie
Cupcake
Banana
Pepper
Fondant
Fudge
Toffee
Treacle
Caramel
Cream
Cinnamon
Barley
Wheat
Rice
Rye
Lemon
Fig
Butterscotch
Candy
Flapjack
Raisin
Mocha
Brandy
Whisky
Sherry
A lot of names we've come up with so far are quite unusual. To find more uncommon Golden Retriever names you may need to focus on an unusual hobby or sport. Here are some ideas, to help you find a unique names for Golden Retrievers, and we'll also look at some sport and hobby based names below.
Unique Golden Retriever Names
Not everyone wants to use a more traditional name for their Goldie. And a lot of us want something that is more individual. Do you want to pick a name as unique as your dog? One that makes people do a double take? Do you want to show off your knowledge by naming your dog after a character from literature or mythology? Or do you just want to highlight your dog's individualism? Here are some ideas for you to springboard off!
Spy
Twist
Sudoku
Spinner
Lilith
Trick
Gemini
Disco
Avocado
Spruce
Voltaire
Jolt
Boatswain
Banner
Byron
Crush
Jinx
Trillion
Swap
Asa
Wilt
Bosie
Shakespeare
Sherlock
Bjorn
Inchyra
Carter
Flax
Some of these are quite masculine and would suit a Golden Retriever male puppy perfectly.
Cool Golden Retriever Names
Cool is really subjective, so think of what makes you happy and feel proud. Or impressed! And go from there. I don't know about you, but when I'm out with my dog it's nice to feel confident. And what could draw more admiring glances than an awesome name! Something that oozes personality and individuality. Could one of them be the perfect fit for your Golden?
Spark
Harley
Scout
Cliff
Dozer
Buddy
Ford
Summer
Capri
Rogue
Ace
Bandit
Chase
Jude
Jet
Jethro
Rush
Micah
Chance
Tarley
Target
Kingsley
Dagger
Artemis
Arrow
Ora
Mystic
Elder
Storm
Cute Golden Retriever Names
Is your Goldie the cutest thing ever? I bet he is! And given that will be the first thing anyone notices about him anyway, he might as well have a name to match! Here are some cute dog names for Golden Retrievers!
Cookie
Trixie
Biscuits
Fluffy
Blossom
Sugar
Sweetie
Spring
Tinkerbell
Fairy
Sweetpea
Sugarsnap
Cupid
Romeo
Fifi
Marley
Tiggy
Gracie
Buttercup
Roxie
Golden
Brew
Gold
Marigold
Glimmer
Goldie
Goldilocks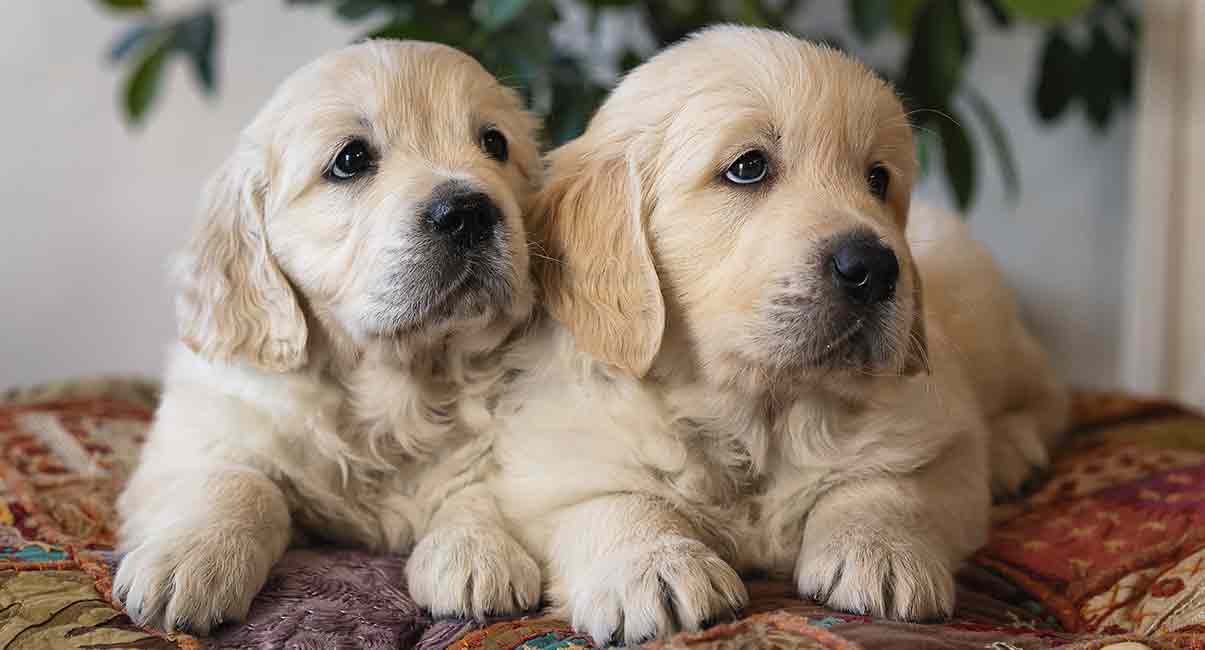 Tough Golden Retriever Names
The Golden Retriever is famously soft and gentle. These placid dogs are a popular choice for families with young children, and few people would ever call them tough. But if badass dog names for Golden Retrievers work for you, then your charismatic Golden will have no trouble pulling off one of these bold names.
Baron
Trent
Samson
Blaze
Jupiter
Champ
Thor
Cobra
Odin
Blade
Hercules
Rage
Zeus
Bruiser
Tank
Tower
Spektor
Spike
Arthur
Radar
Camo
Boudicca
Beretta
Arya
Colt
Kali
Purdy
Macha
Sporting Golden Retriever Names
If you are really into a particular sport, that can be a great place to look for your dog's name. Why not brainstorm words related to your main hobby, like these ideas: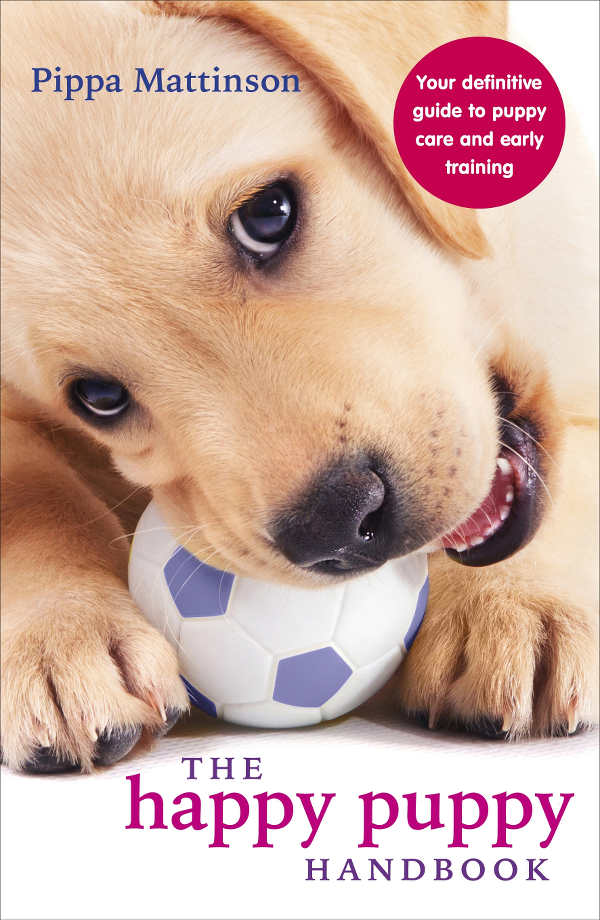 Soccer
Hunter
Hockey
Pitcher
Field
Mitt
Catcher
Tag
Scrum
Skip
Dash
Chase
Bullseye
Arrow
Dart
Bullet
Fletcher
Feather
Bow
Target
Goal
Hoop
Dunk
Good Golden Retriever names can be found in all kinds of surprising places. Here are a few ideas from the more cerebral world of books, films and paintings
Names From Art And Literature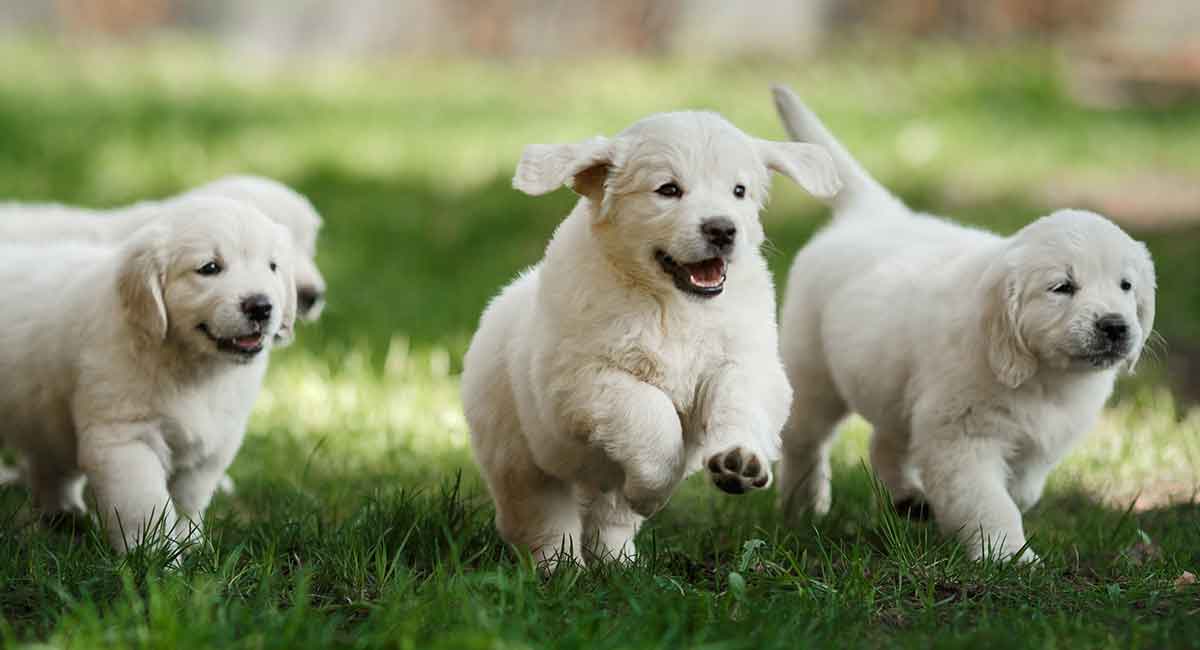 Moby
Turner
Kirk
Orwell
Monet
Harper
Checkov
Tolkein
Falstaff
Gatsby
Dickens
Huxley
Stoker
Bronte
Picasso
Hemmingway
Bilbo
And we've saved the best for the last. Before you bring home the world's cutest Golden Retriever, don't forget to check out our comments for the latest names and stories from our readers. Here is our growing collection of readers' dog names. They are awesome.
Names From Our Readers
Gabriella
Finn
Molly
Dharma
Happy
Butters
Bella
Charlie
Bartley
Jessie
Reilly
Dudley
Duncan
Casey
Belle
Major
Zahava
Meira
Bailey
Crosby
Willow
Meadow
Abbot
Dylan
Blister
Jlo
Daisy
Tiara
Scamper
Sandy
Shiner
Murphy
Nala
Autumn
Bogie
Coop
Cracker
Eurwen
Cody
Max
Trigger
Fergie
Sophie
Dakota
Chester
Billy
Merlot
Robin
Copper
Mia
Bentley
Dooley
Glimmer
Luna
Buck
Simba
Kimba
Bastie
Libby
Willoughby
Buster
Huck
Lucy
Abby
Duffy
Denver
Rebel
Ajax
Ayla
Jackson
Buckshot
Chauncey
Manny
Brewer
Roxie
Max
Nugget
Arial
Shelby
Sully
Rigs
Nash
Vann
Chamois
Brandy
Destiny
Serenity
Jack
Teddy
Maggie
Bingo
Rhett
Harley
Stanley
Brodie
Pancakes
Goose
Kelsey
Beckett
Wally
Sunny
Tucker
Wyatt
Arlo
Beckham
Gunnar
Ford
Austin
Zonka
Taffy
Tess
Chloe
Dixie
Breezo
Otto
Levi
Zak
Zeke
Hobie
Cyrus
Cash
Oliver
Gilligan
Riesling
Aren't those wonderful! And thank you to our kind readers for sharing their good times and sad times with their wonderful goldens, past and present with us in the comments below.
We read them all and appreciate them. So many lost too young from cancer. In the words of a reader "we wish you all love and sweet, sweet golden memories"
Best Names for Golden Retrievers
If you are about to bring home the Golden Retriever puppy of your dreams, have fun choosing their name! The name you pick is as much about you as it is about your dog, so remember to go with your instincts. Stick with something you are confident you won't change your mind about in a few years time. And remember, once your dog's name is settled, whatever you pick will be the right choice for you both.
For more names guaranteed to set your dog apart from the rest of the pack, visit our complete collection of unique dog names. Or try to think of a topic you like, and just pull random words from it to see if any fit! Because what could be cooler than a name that matches your personality as well as your dog?
Why not let us know your favorite Golden Retriever names in the comments section below?
Related Articles