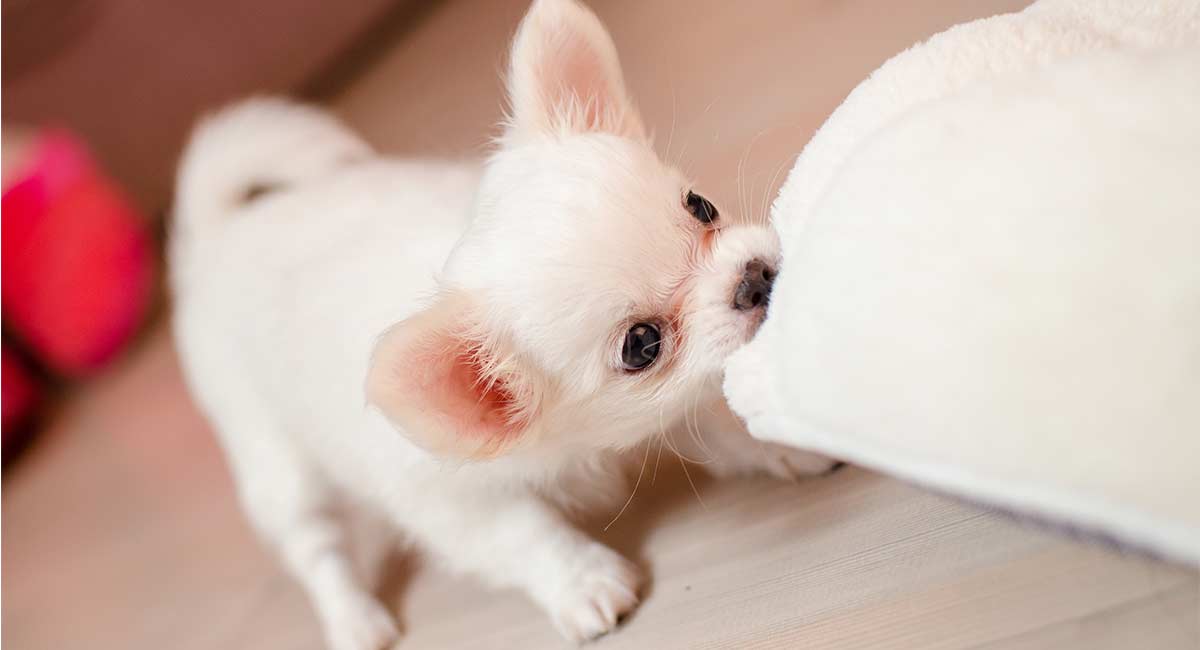 We've got hundreds of Chihuahua names for you to choose from. Listed by theme so that you can pick a collection that appeals to you, whether it's the cute, the cool or even the color co-ordinated, you'll find inspiration for both male and female Chihuahua names!
Contents
Use these ideas to make a shortlist of your favorite names for Chihuahuas, and then stick that list to your fridge. Let the family remove one name a day, until you are left with the perfect name for your perfect baby Chihuahua!
The Top Chihuahua Names
Chihuahua owners know they are a small dog with a lot of personality, so finding the right Chihuahua dog names can be a real task. But, fret not. This list is packed with ideas for every kind of Chihuahua! These seventy names are our favorites:
Luna
Rocky
Coco
Daisy
Bruiser
Chi
Sophie
Mia
Lulu
Pepper
Ginger
Olivia
Petunia
Piper
Tucker
Ollie
Rosie
Oreo
Chip
Jasper
Lexie
Phoebe
Rex
Nacho
Ziggy
Mickey
Millie
Roscoe
Dean
Reese
Mollie
Loki
Thor
Bruno
Scooby
Lady
Tot
Tiny
Tater
Axl
Tatum
Jelly
Chewy
Leo
Baby
Jojo
Honey
Candy
Pebbles
Bam Bam
Gatsby
Royce
Bella
Bentley
Nala
Zoe
Simba
Maya
Gracie
Duke
Rico
Pixie
Marley
Bernie
Scotty
Bean
And not forgetting Beverley Hills Chihuahuas, how about Papi or Rosa for your dog's name?
Best Chihuahua Dog names
There are several things you need to take into account when naming a dog. Even an adorable tiny one like our Chihuahuas. All dogs need training – even if it's just to come when they are called as a minimum. So you want your Chihuahua dog names to be something that is easy for you to say, and also simple for him to understand. You don't want it to sound like any other commonly called word, or another pet's name, for example.
Words of two syllables or less are popular for this reason. But you don't have to stick to the rules, after all, this is your new puppy! Here are some of the types of names you can expect to see in this article.
The most popular names for Chihuahuas, unsurprisingly, tend to follow the most popular ones for humans. Our pups are part of the family, after all.
Female Chihuahua Names
Girl Chihuahua names come in all shapes and sizes. Here are some of the Chihuahua girl names we love.
Abigail
Alice
Angelina
Aurora
Betty
Blossom
Crystal
Daisy
Destiny
Emerald
Gloria
Honey
Iris
Ivy
Jade
Amelia
Anita
Ariel
Ashley
Cecilia
Ella
Emily
Emma
Evelyn
Evita
Gina
Grace
Judy
Kayla
Kylie
Lucy
Maya
Nita
Noel
Nora
Peyton
Quinn
Ramona
Rene
Sabina
Think up more fabulous female Chihuahua names by picking your favorite from this list and brainstorming similar words!
Male Chihuahua Names
Boy Chihuahua names can be fierce, cute, or even unisex. So, sit back and choose from our platter of Chihuahua names male pups can wear with pride!
Asher
Avery
Bradley
Bran
Brandon
Charlie
Cole
Danny
Ethan
Harper
Jack
Jacob
Liam
Lucas
Mason
Miles
Oliver
Omar
Oscar
Owen
Raymon
Samuel
Tomas
Tony
Will
Wyatt
Zack
Joe
Logan
Luke
Marcus
Micah
Mike
Noah
Rowan
Ryan
Ryder
Tommy
Victor
Vincent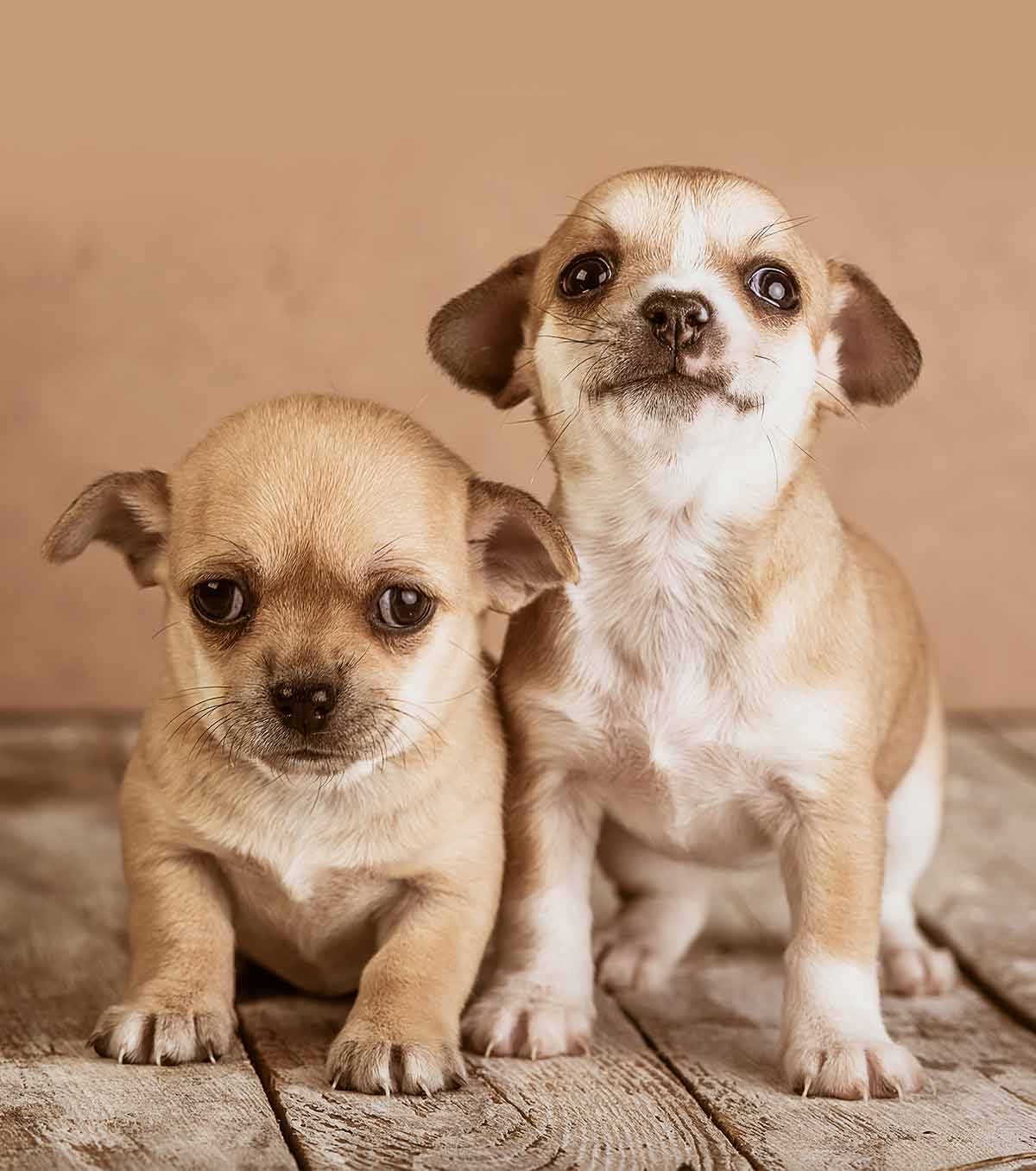 But what if you want to go your own way? No problem! Let's check out some more great categories.
Black Chihuahua Names
If your little pup is mainly black, you might like to pick a name based on the color of their fur. You can use night time, gemstones, rocks and minerals for inspiration.
Shadow
Ebony
Onyx
Button
Coal
Ash
Rocky
Raven
Midnight
Most Chi puppies have some white on them somewhere. Often a little splash or spot on the chest or paws. This can give you some name ideas too.
Spot
Star
Estelle
Tux
Socks
Splash
Asteria (godess of stars)
Splodge
Dot
Stella
White Chihuahua Names
When it comes to white, we have winter to inspire us, with all that snow, frost and ice! Throw in some food and flowers, and you have quite a selection.
Alsaska
Biance
Crystal
Lily
Jasmine
Daisy
Snowdrop
Chalky
Casper
Cotton
Snowflake
Blizzard
Drift
Igloo
Angel
Ermine
Dove
Names For Blue Chihuahuas
True blue Chihuahuas have an amazing blue tint to their pads, nose and eye rims. Here are some great name ideas for your pretty blue puppy
Bluebell
Azure
Lavender
Skye
Indigo
Aqua
Violet
Delphinium
Capri
Cobalt
Delft
Flax
Hyacinth
Names For Brown Chihuahuas
There are some lovely color options if your pup is brown. These also work well if they have a smidge of brown on their coat.
Taupe
Moose
Leather
Brunette
Bambi
Brun (brown in Swedish)
Coffee
Cocoa
Nestle
Mocha
Hazelnut
Brown Sugar
Clove
Cookie
Sandy
Whisky
Sahara
Savannah
Beige
Sepia
Good Chihuahua Dog Names
Still need more? We've got you covered. Here are some more boy and girl ideas for your fierce little pup.
Aiden
Alex
Anthony
Ben
Billy
Caleb
Calvin
Conner
Dizzy
Elijah
Evan
Gordon
Isaac
Jessie
Joy
Lily
Luna
Mercy
Pearl
Princess
Rosa
Ruby
Sadie
Sugar
Sunflower
Sweetie
Viola
Violet
Willow
Ambrosia
Long-Coat Chihuahua Dog Names
Long-haired Chihuahuas can be a bit high maintenance in terms of grooming. Still, everyone who owns one will tell you that they can be majestic with all that floof. Then, of course, they totally rock the scraggly look when they're wet. These ten names are inspired by this breed of Chihuahuas.
Shaggy
Floof
Ruffles
Silky
Snuggles
Furby
Feathers
Poof
Duchess
Queen
Spanish Chihuahua Names
Chihuahuas originated in Spanish-speaking South America — Mexico, to be precise. It's only right then that we give a nod to that heritage. If you had the same idea, you'll love these ideas.
Alberto
Anna
Armando
Barbacoa
Camilla
Carnitas
Delilah
Demetrio
Diego
Eduardo
Enrique
Estrella
Esteban
Fabio
Felicia
Felipe
Hector
Inez
Inigo
Isabella
Julia
Marco
Maria
Mia
Nico
Olivia
Pepe
Petri
Raul
Rico
Rosa
Sergio
Sofia
Sonia
Valentina
Valentino
Vito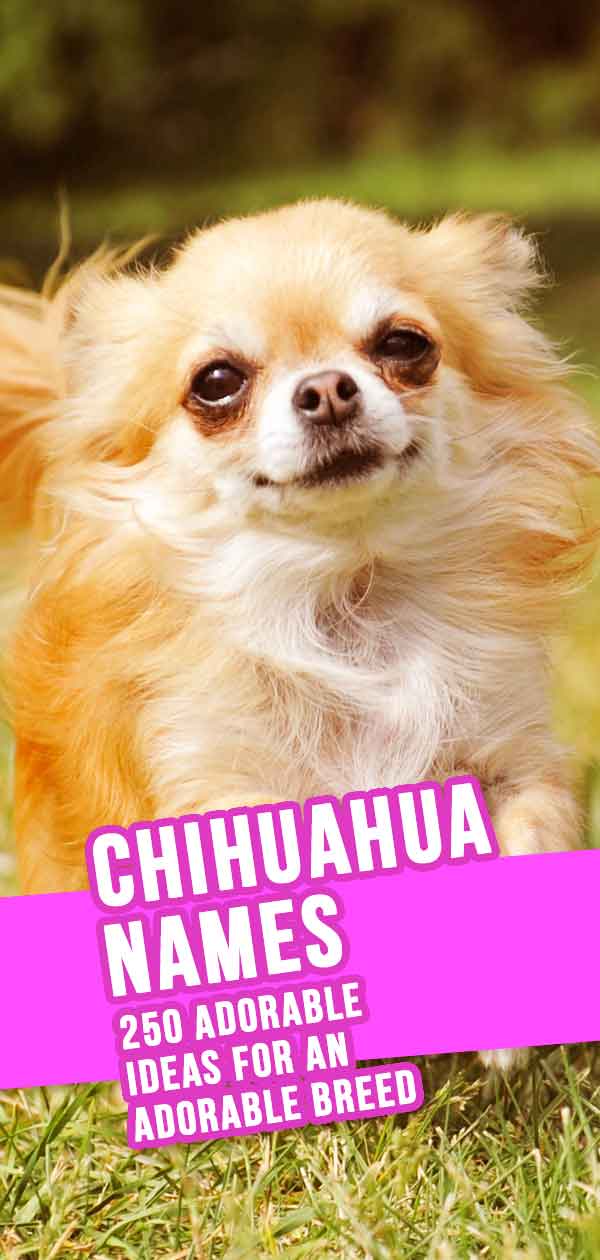 Mexican Chihuahua Dog Names
As a breed commonly associated with Mexico, many feel that their Chihuahua should have a Mexican inspired name. After all, it's a big part of their history! Here is our list of our favorite Mexican-inspired Chihuahua dog names.
Cancun
Monterrey
Burrito
Salsa
Chicha
Chorizo
Fajita
Sangria
Tabasco
Tortilla
Cute Teacup Chihuahua Names
Chihuahuas are already one of the smallest breeds of dogs. The teacup variety is even smaller! A tiny dog seems like it should have an appropriate name. Here is our list of ideas for tiny dogs.
Alexa
Angelo
Ava
Bev
Calisto
C.C.
Felix
Gabby
Jordi
Levi
Liz
Maxi
Melanie
Missy
Nina
Papi
Peanut
Penny
Silas
Silvia
Sissy
Tina
Vera
Videl
If you are looking for more Chihuahua puppy names of a cute nature why not think along a floral or sweet treat based theme!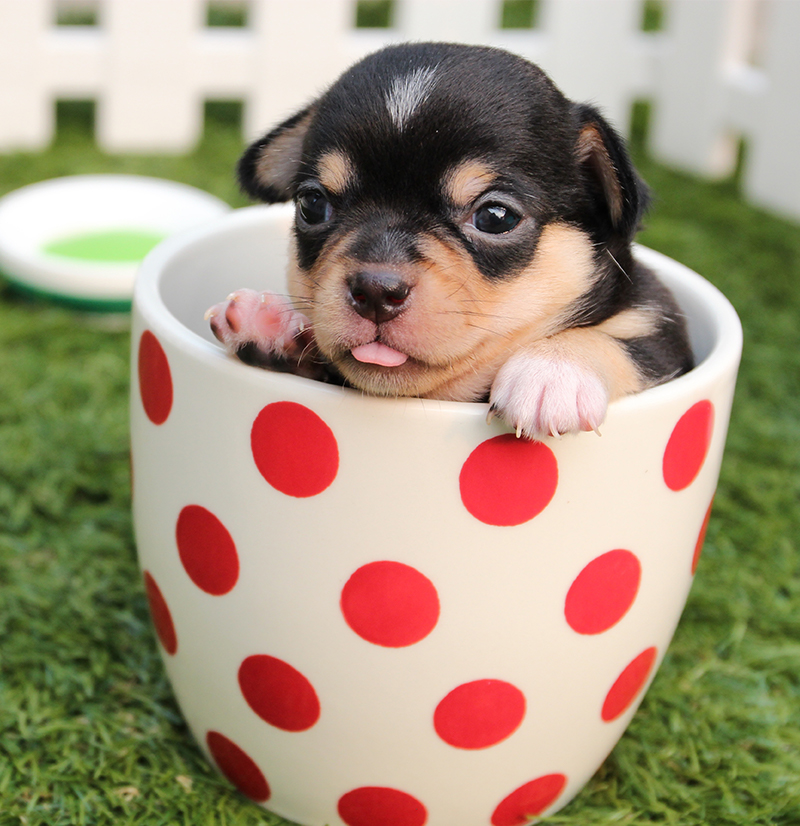 Unique Chihuahua Dog Names
If you're looking for a unique and memorable name for your Chihuahua, consider one of these unusual ideas. We've included several Nahuatl names, a fitting tribute to the Chihuahua's South American origins.
Astro
Bubbles
Carmine
Citlali
Draco
Gremlin
Hugo
Leilani
Meztli
Nibbler
Paisley
Quetzalli
Spazzy
Squirt
Tlaloc
Xander
Xavi
Xavier
Xiana
Ximo
Xiomara
Xochitl
Zamien
Zapp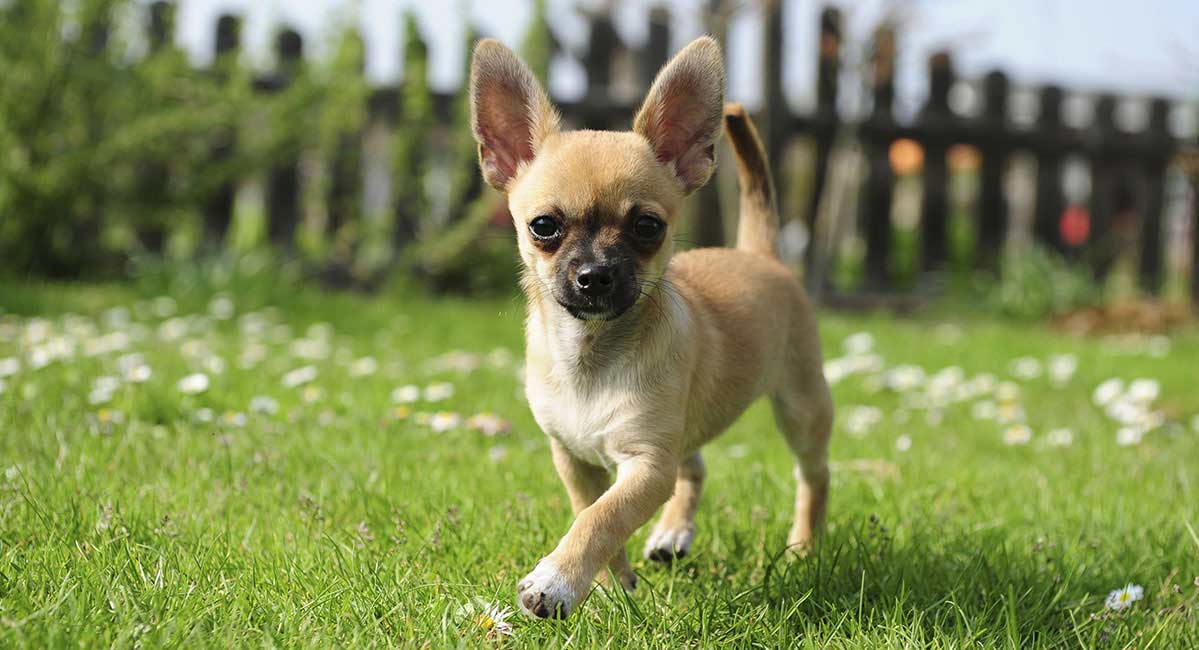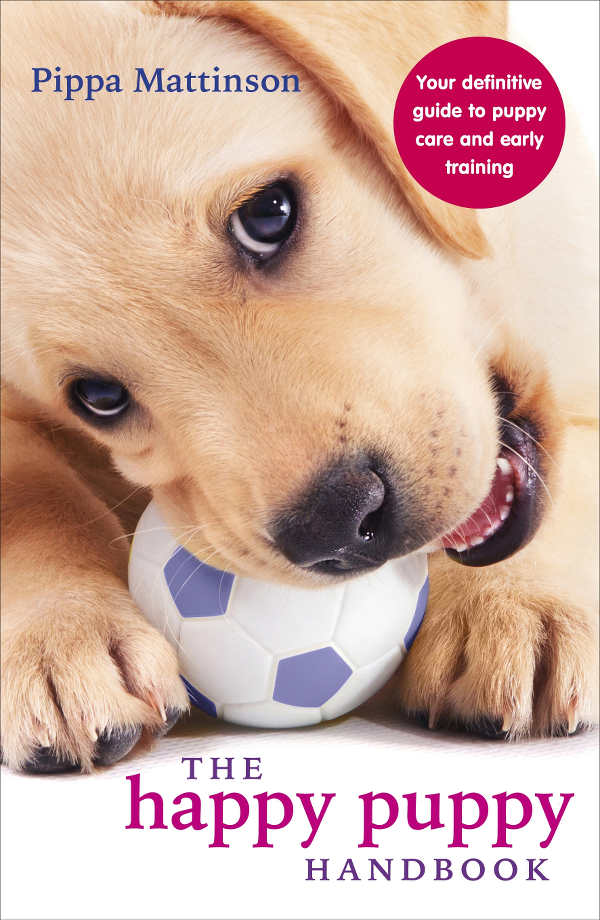 Badass Chihuahua Names
Being tiny, some of the best names for Chihuahuas are rough and tough sounding. Be it because your Chihuahua has a big dog attitude in a little dog body or for humor, we have you covered. Check out our list here of badass Chihuahua dog names!
Ajax
Ares
Axle
Blake
Bonnie
Borden
Bruno
Brutus
Buster
Butch
Clyde
Duke
Fang
Fenris
Gunner
Jaxon
Khan
Lex
Loki
Ozzie
Rambo
Razor
Ripper
Rocky
Shredder
Spike
Titan
Turbo
Vlad
Warrior
Zabine
Cool Names for Chihuahuas
If your Chihuahua is the coolest pup on the block, then they need an equally cool name to match.
Apollo
Artemis
Athena
Carmen
Caspar
Damian
Gabriel
Gavin
Hera
Hermes
Jace
Joyce
Melody
Mikel
Octavia
Regina
Sassy
Skylar
Tristan
Venus
Veronica
Vivian
Weston
Zeus
Zoey
More cool dog names here!
Funny Chihuahua Puppy Names
If you enjoy a good joke, there are two ways you could spin your choices. One is giving ironic names — too large for them. The other way is giving them tinier than possible names. We've got both sides covered. Here are some funny ideas for you.
Barracuda
Big Mac
Atlas
Titan
Dane
Sumo
Goliath
Giant
Bull
Everest
Thimble
Thumbelina
Tinkerbell
Tinker
Comma
Dot
Penny
Atom
Crumb
Pea
Chihuahua Names
There you have 'em! Over 300 names for your choosing. We've tackled popular, male, female, cool, cute, badass, and even breed ideas for you. Hopefully, you've found a special one for your very special pup.
What's your Chihuahua called? We'd love to hear your own ideas. Let us know in the comments below!
References and Further Reading