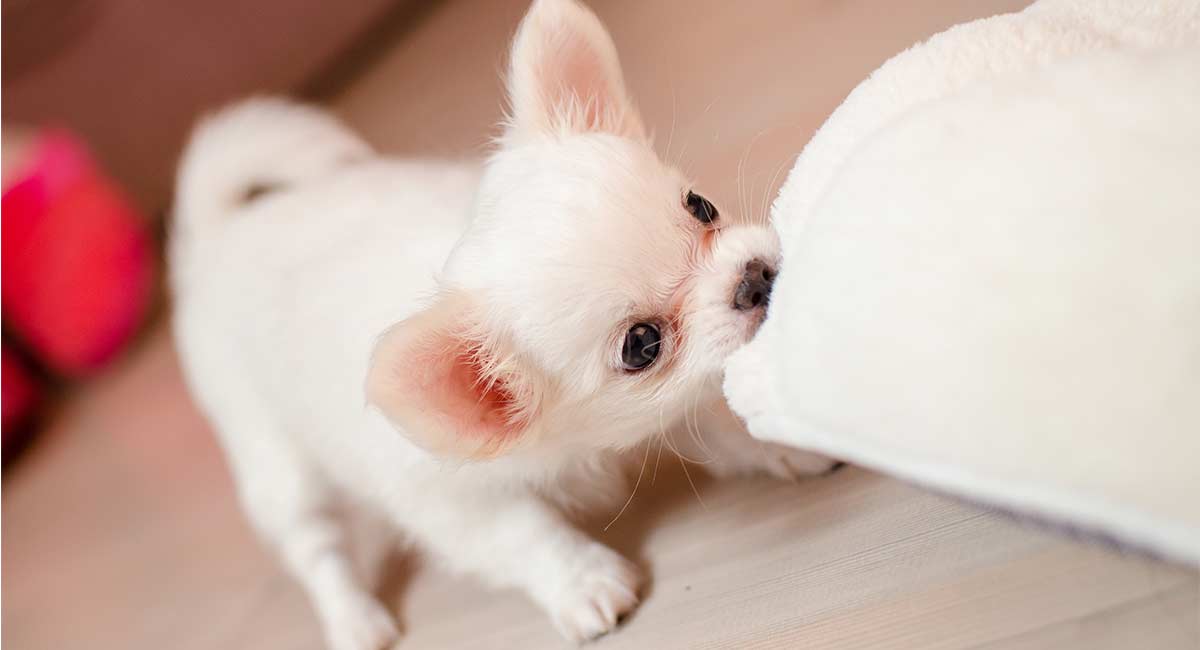 There is so much in a name, so we will give you some ideas for good Chihuahua names.
Chihuahua owners know they are a small dog with a lot of personality, so finding the right name can be a real task.
If you're having trouble finding the right name for your Chihuahua, we've compiled several lists filled with names we think are perfect for Chihuahuas.
Naming Your Chihuahua
There are several things you need to take into account when naming a dog.
Even an adorable tiny one like our Chihuahuas.
All dogs need training – even if it's just to come when they are called as a minimum.
So you want your Chihuahua's name to be something that is easy for you to say, and also simple for him to understand.
You don't want it to sound like any other commonly called word, or another pet's name, for example.
Words of two syllables or less are popular for this reason.
But you don't have to stick to the rules, after all, this is your new puppy!
Most Popular Chihuahua Names
The most popular names for Chihuahuas, unsurprisingly, tend to follow the most popular names for humans.
Our pups are part of the family, after all.
Here is a list of some of the most popular Chihuahua dog names.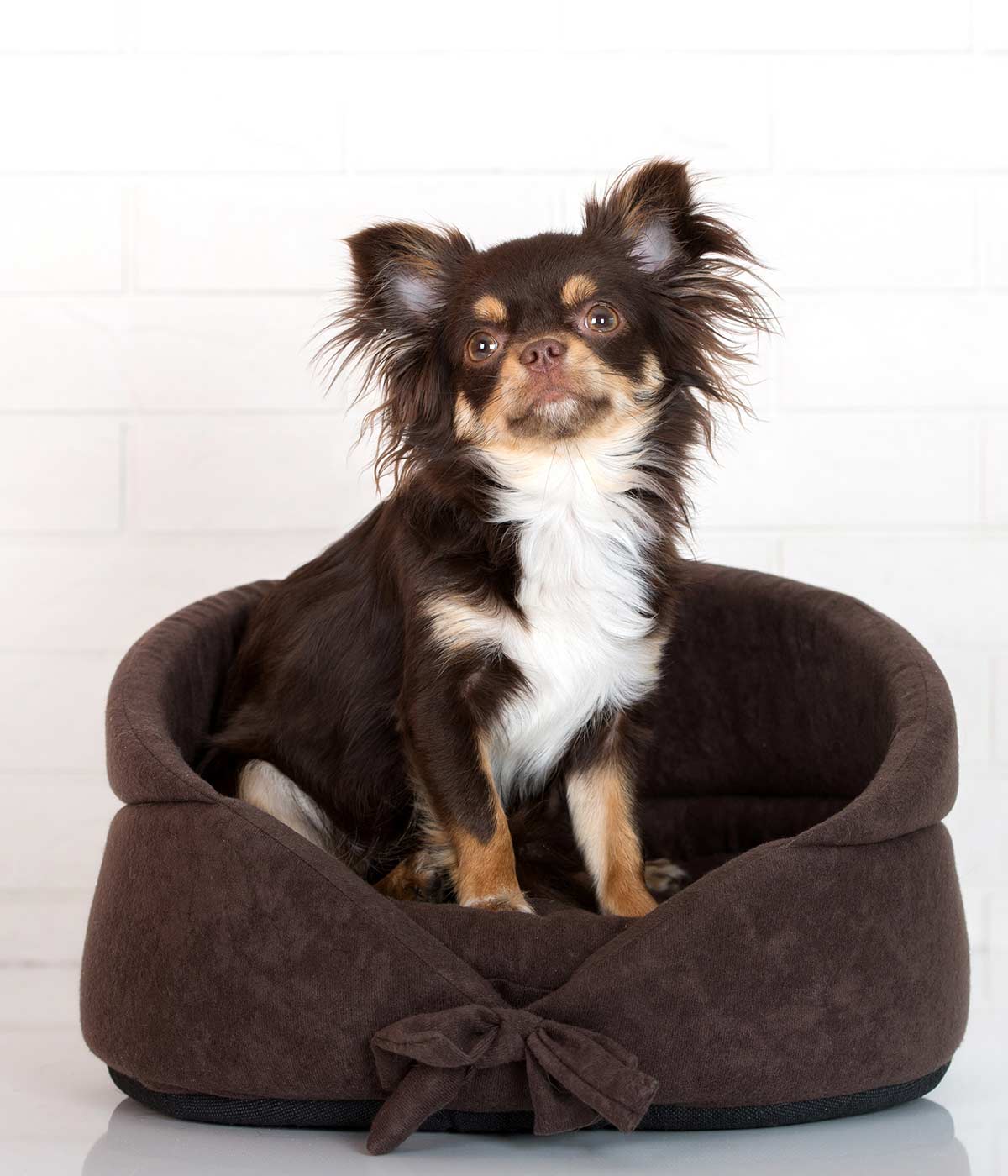 Popular Female Chihuahua Names
Abigail
Alice
Amelia
Anita
Ariel
Ashley
Cecilia
Ella
Emily
Emma
Evelyn
Evita
Gina
Grace
Judy
Kayla
Kylie
Lucy
Maya
Nita
Noel
Nora
Peyton
Quinn
Ramona
Rene
Sabina
Popular Male Chihuahua Names
Asher
Avery
Bradley
Bran
Brandon
Charlie
Cole
Danny
Ethan
Harper
Jack
Jacob
Liam
Lucas
Mason
Miles
Oliver
Omar
Oscar
Owen
Raymon
Samuel
Tomas
Tony
Will
Wyatt
Zack
You can find lots more of the most popular dog names here!
But what if you want to go your own way?
No problem!
Let's check out some more great name categories.
Best Female Chihuahua Names
You might want to give your Chihuahua a more delicate and feminine name.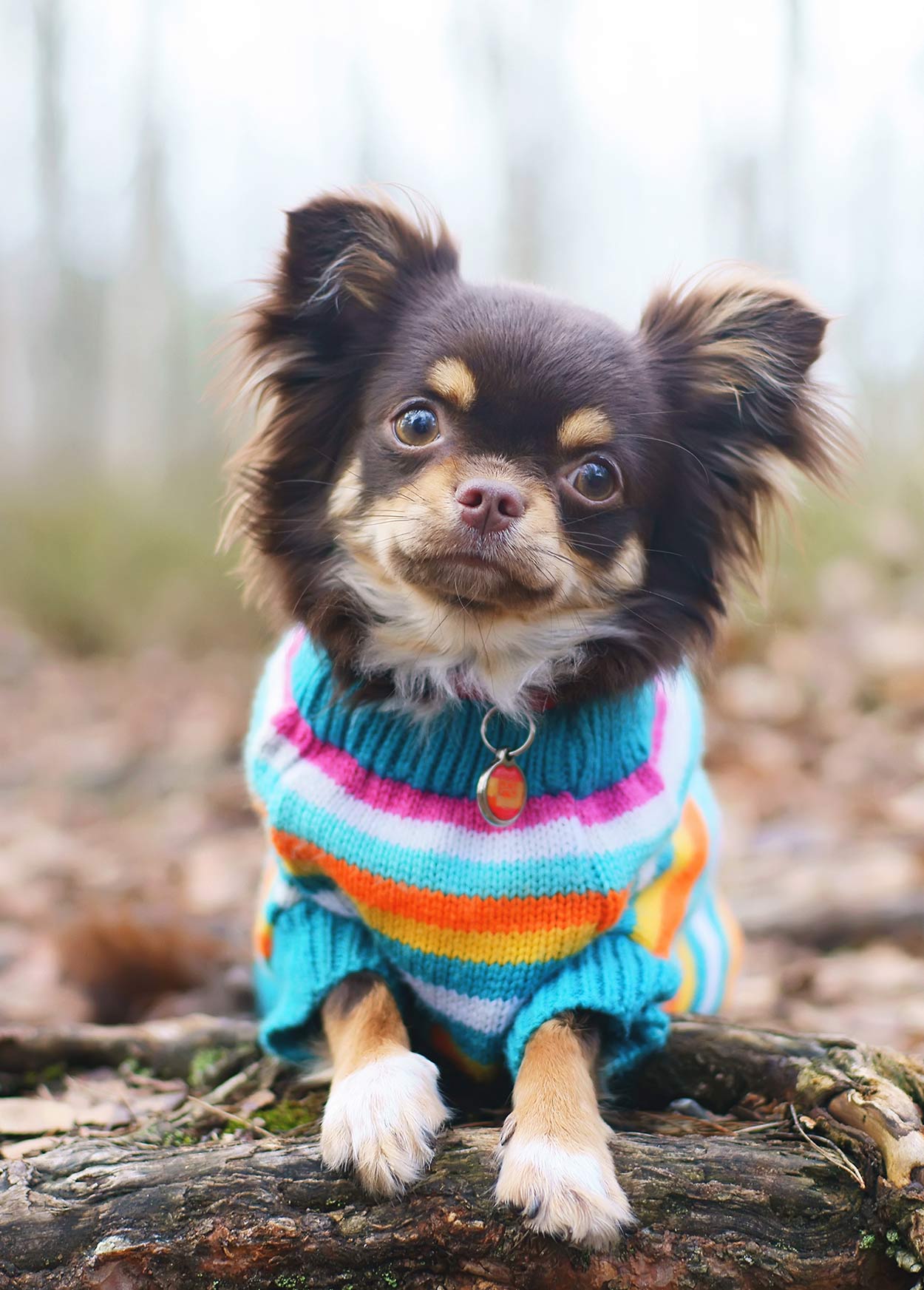 Here are some good ideas for female Chihuahua names.
Angelina
Aurora
Betty
Blossom
Crystal
Daisy
Destiny
Emerald
Gloria
Honey
Iris
Ivy
Jade
Jessie
Joy
Lily
Luna
Mercy
Pearl
Princess
Rosa
Ruby
Sadie
Sugar
Sunflower
Sweetie
Viola
Violet
Willow
There are more fabulous female dog names here too!
Best Male Chihuahua Names
Want something along more of a traditionally masculine line?
Here are our favorite ideas for male Chihuahua names.
Aiden
Alex
Anthony
Ben
Billy
Caleb
Calvin
Conner
Dizzy
Elijah
Evan
Gordon
Isaac
Joe
Logan
Luke
Marcus
Micah
Mike
Noah
Rowan
Ryan
Ryder
Tommy
Victor
Vincent
Find more male dog names here!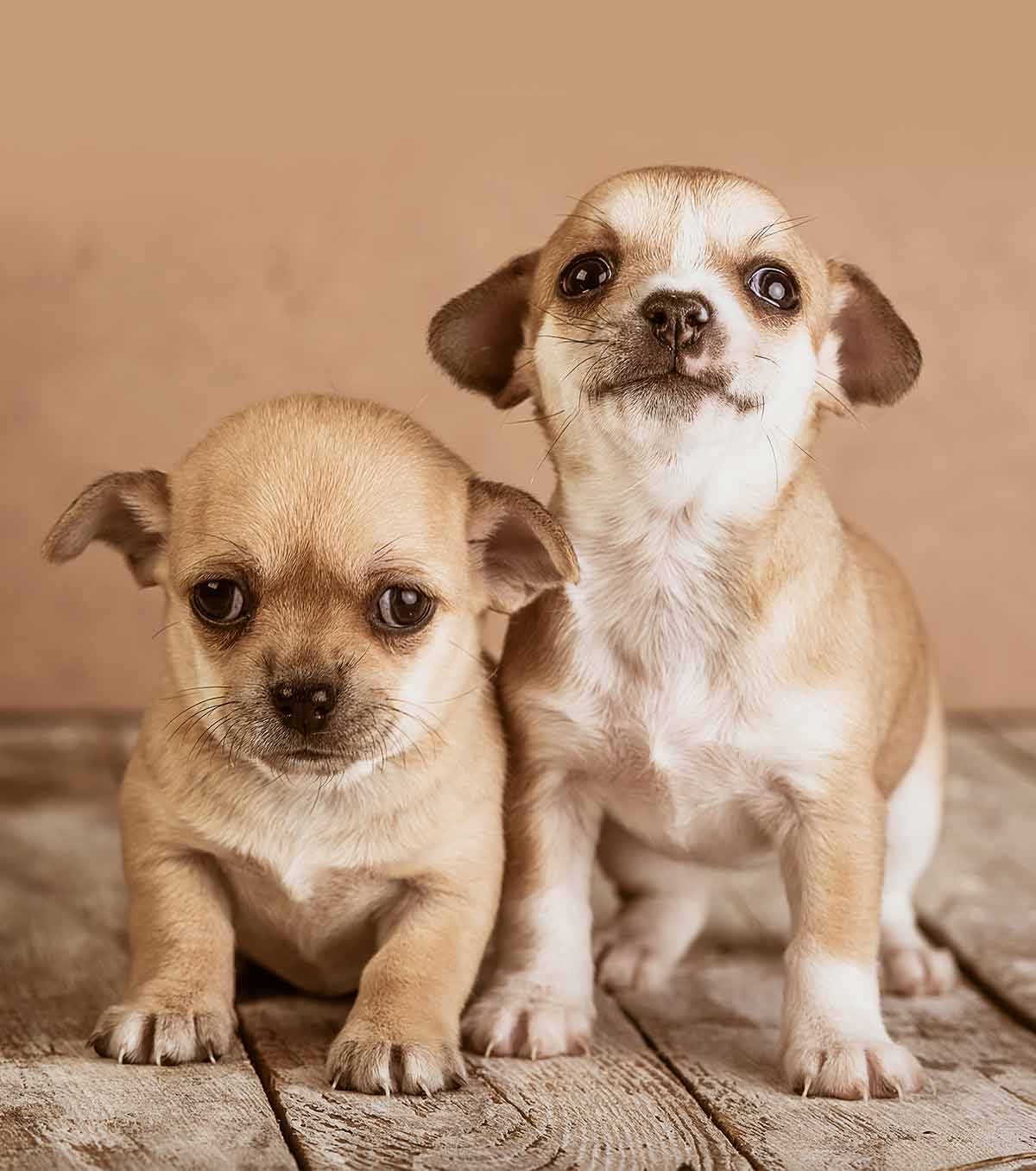 Mexican Chihuahua Names
As a breed commonly associated with Mexico, many feel that their Chihuahua should have a Mexican inspired name.
After all, it's a big part of their history!
Here is our list of our favorite Mexican Chihuahua names.
Alberto
Anna
Armando
Barbacoa
Camilla
Carnitas
Delilah
Demetrio
Diego
Eduardo
Enrique
Estrella
Esteban
Fabio
Felicia
Felipe
Hector
Inez
Inigo
Isabella
Julia
Marco
Maria
Mia
Nico
Olivia
Pepe
Petri
Raul
Rico
Rosa
Sergio
Sofia
Sonia
Valentina
Valentino
Vito
Cute Teacup Chihuahua Names
Chihuahuas are already one of the smallest breeds of dogs.
The teacup variety is even smaller!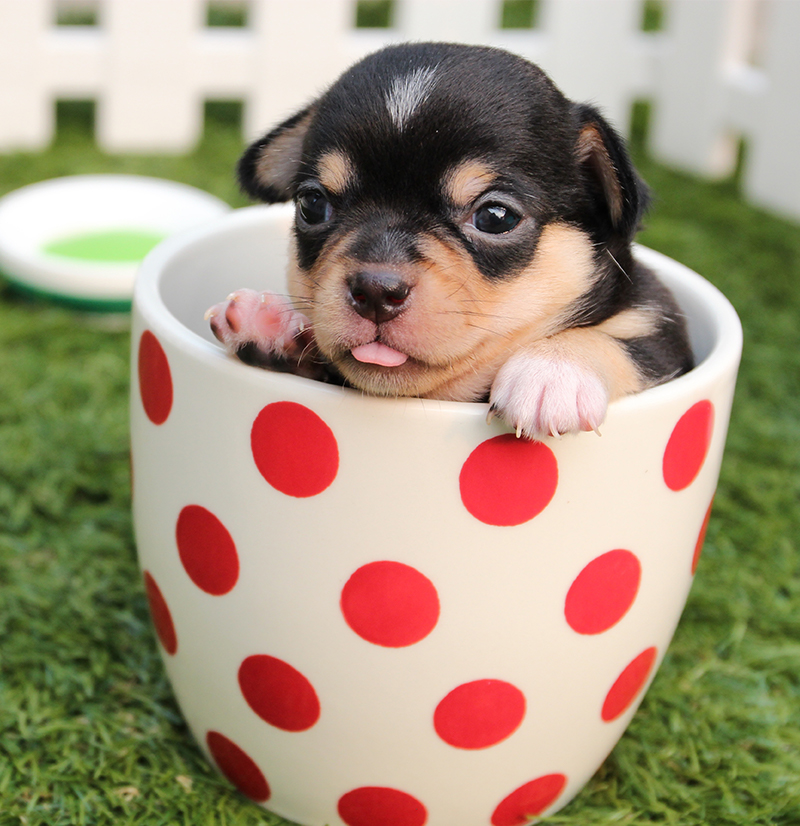 A tiny dog seems like it should have an appropriate name.
Here is our list of great names for tiny dogs.
Alexa
Angelo
Ava
Bev
Calisto
C.C.
Felix
Gabby
Jordi
Levi
Liz
Maxi
Melanie
Missy
Nina
Papi
Peanut
Penny
Silas
Silvia
Sissy
Tina
Vera
Videl
Click if you are looking for more small dog or cute Chihuahua names.
Unique Chihuahua Names
If you're looking for a unique and memorable name for your Chihuahua, consider one of these unusual names.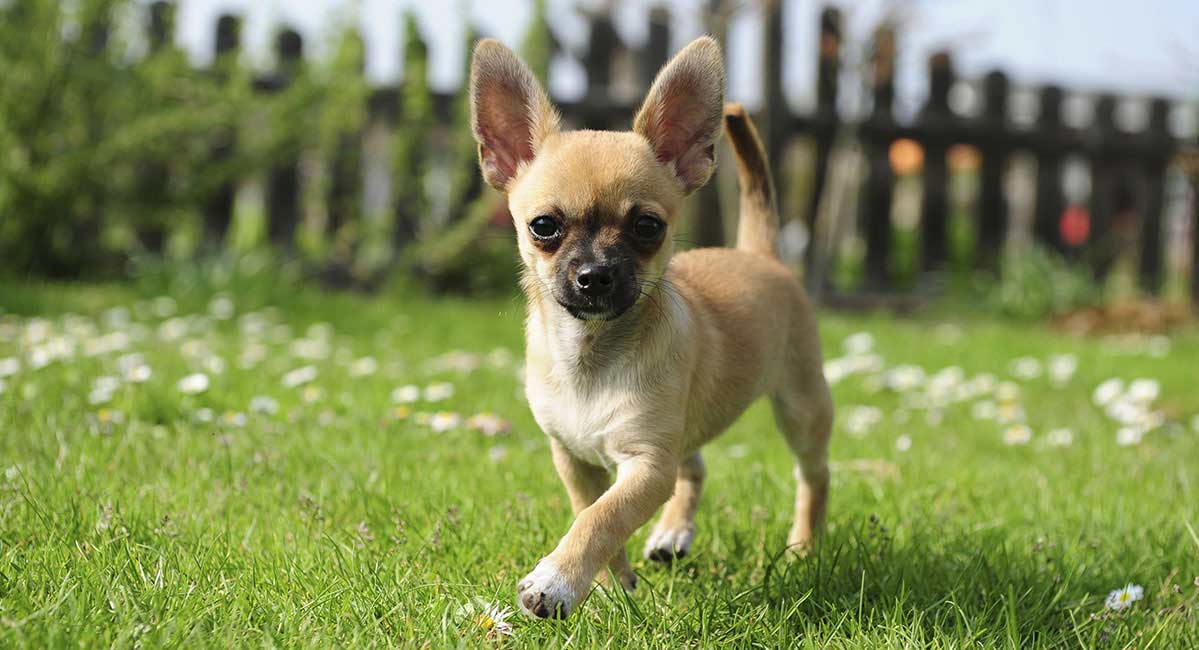 We've included several Nahuatl names, a fitting tribute to the Chihuahua's South American origins.
Astro
Bubbles
Carmine
Citlali
Draco
Gremlin
Hugo
Leilani
Meztli
Nibbler
Paisley
Quetzalli
Spazzy
Squirt
Tlaloc
Xander
Xavi
Xavier
Xiana
Ximo
Xiomara
Xochitl
Zamien
Zapp
More unique dog names here!
Badass Chihuahua Names
Being tiny, some of the best Chihuahua names are rough and tough sounding.
Be it because your Chihuahua has a big dog attitude in a little dog body or for humor, we have you covered.
Check out our list here of badass Chihuahua names!
Ajax
Ares
Axle
Blake
Bonnie
Borden
Bruno
Brutus
Buster
Butch
Clyde
Duke
Fang
Fenris
Gunner
Jaxon
Khan
Lex
Loki
Ozzie
Rambo
Razor
Ripper
Rocky
Shredder
Spike
Titan
Turbo
Vlad
Warrior
Zabine
Cool Chihuahua Names
If your Chihuahua is the coolest pup on the block, then they need an equally cool name to match.
Apollo
Artemis
Athena
Carmen
Caspar
Damian
Gabriel
Gavin
Hera
Hermes
Jace
Joyce
Melody
Mikel
Octavia
Regina
Sassy
Skylar
Tristan
Venus
Veronica
Vivian
Weston
Zeus
Zoey
More cool dog names here!
Don't forget to leave a comment below and let us know your favorite Chihuahua puppy names!