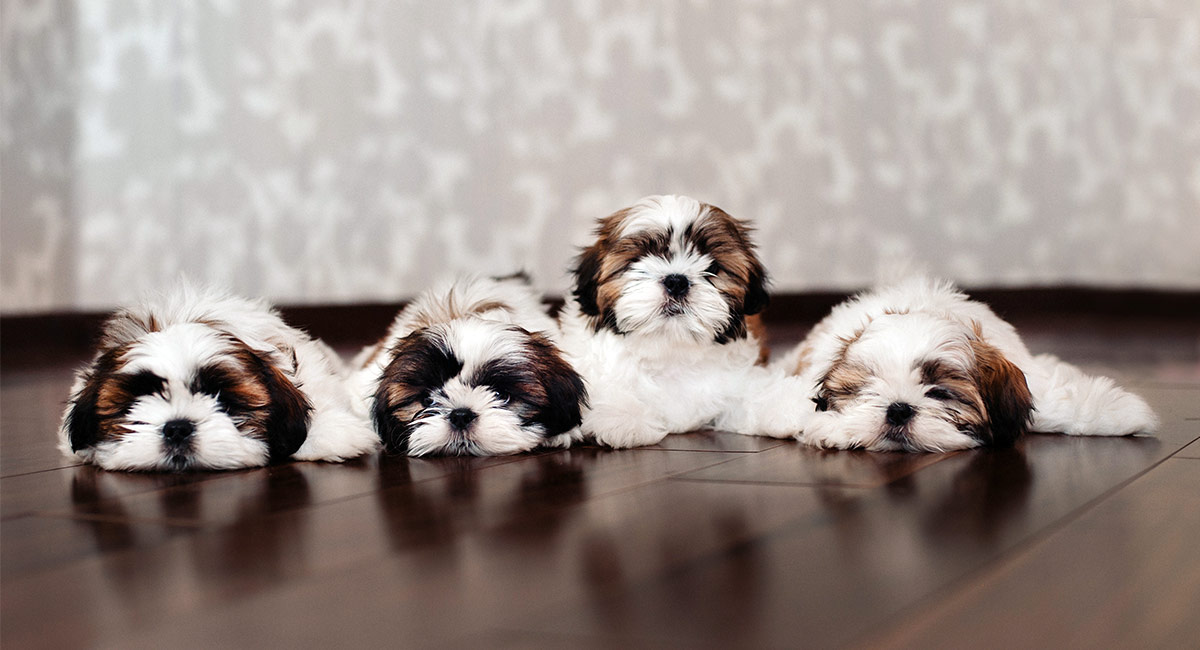 Shih Tzu puppies are fuzzy balls of sass, that barrel into your life with a flare and a fashion that can knock you sideways. If you can see straight through the early puppy haze of fur and fabulousness, you'll need to find a name to match this incredible canine's unique nature. Today I'll share dozens of Shih Tzu names that won't just do your perfect pal justice, they'll turn heads too.
Contents
The best dog names tend to be short and sweet, just like your new friend, in fact! They are easy to understand, and will help your puppy to learn to come when called quickly and easily. Two sylables tends to be the winner, with hard consonants and long vowels.
Male Shih Tzu Names
Traditional boys names suit this noble dog down to the ground. These ideas range from modern to historical, and will work well on any masculine little scruff.
Jameson
Aiden
Adam
Jackson
Lance
Gabe
Charlie
Cole
Cooper
Danny
Lucas
Logan
Oliver
Nathaniel
Bobby
Wesley
Kingston
Bennett
Richie
Eddie
Colin
Bradley
Jesse
Brady
Kenneth
Jasper
Charlie
Cody
Damien
Felix
Cesar
Donnie
Archer
Holden
Ralphie
Louie
Remmy
Melville
Marshall
Cohen
Walker
Porter
Theo
Ace
Female Shih Tzu Names
Feminine but still tough, your powderpuff powerhouse will sound great with any of these classics.
Sophia
Olivia
Mia
Isabel
Charlotte
Amelia
Gracie
Victoria
Lilian
Natalia
Alexandra
Brooke
Penelope
Samantha
Allison
Ariana
Stella
Gabby
Lucy
Madeline
Ellie
Carolina
Claudia
Serena
Juliet
Gloria
Marie
Eve
Eliza
Alicia
Alice
Coraline
Chloe
Elana
Maria
Valencia
Natasha
Tina
Michaela
Christie
Josephine
Nikki
Tricia
Shirley
Noelle
Victoria
Flower Names For Shih Tzus
A floral theme is a great place to start gathering ideas for this pretty breed of dog. Here are some of our favorites to get you started
Daisy
Pansy
Peony
Poppy
Violet
Anemone
Dahlia
Iris
Lily
Fuschia
Buttercup
Rosie
Flora
Marigold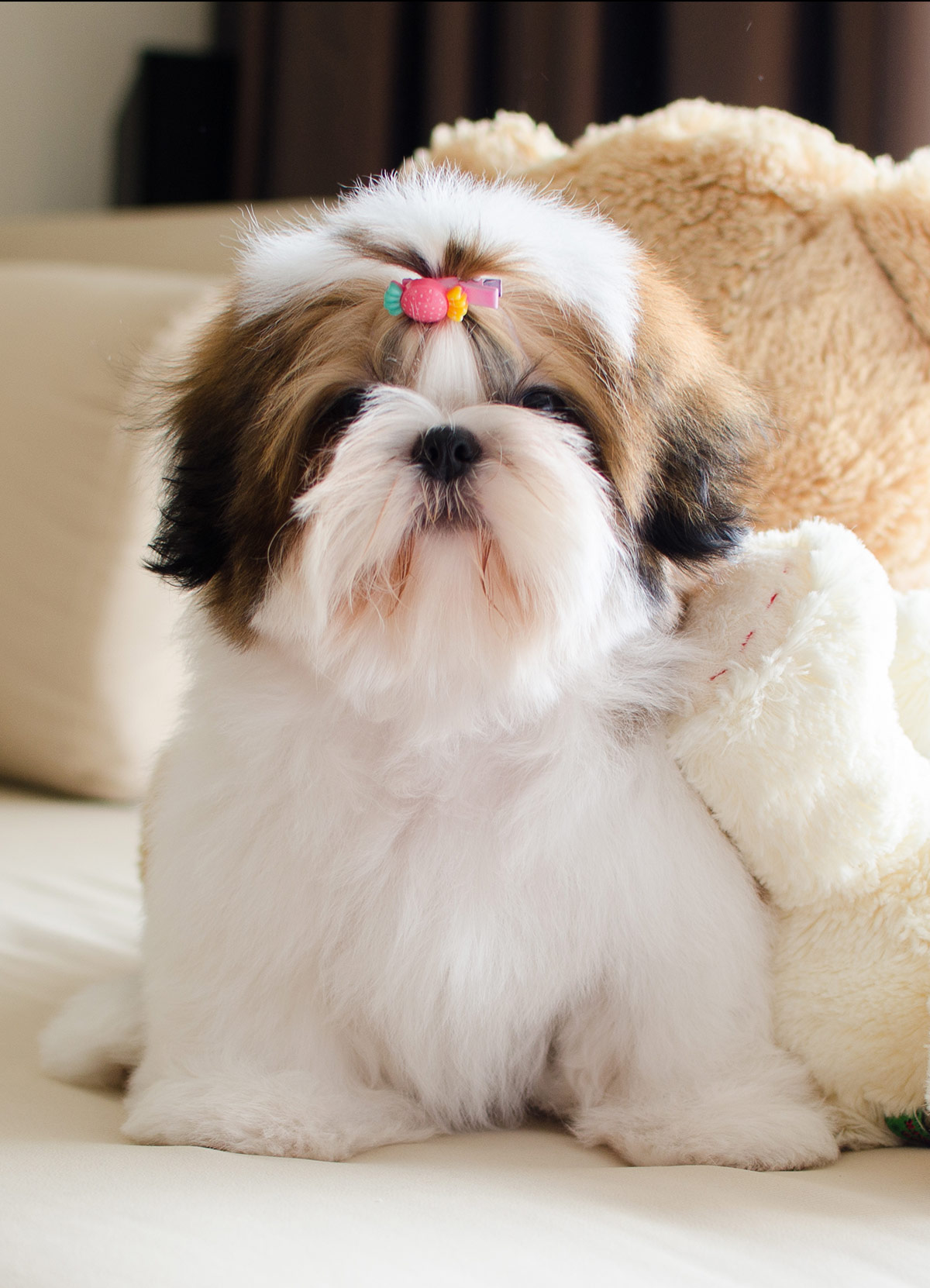 Cute Shih Tzu Names
With their playful and affectionate personalities, Shih Tzu dogs seem to be made for cute names. Their small size, flowing coat, and big eyes arguably make them one of the more precious, adorable dog breeds.
Joyful
Charmer
Darling
Precious
Allure
Sweetie
Enchantress
Cuddly
Angel
Winsome
Dainty
Pipsqueak
Dazzler
Pizzazz
Glamour
Amity
Bestie
Kindly
Goodie
Lady
Cookie
Lucky
Perky
Peppy
Bubbly
Spunky
Bouncy
Jolly
Frolic
Merry
Whimsy
Sleepy
Munchkin
Peaceful
Serenity
Chinese Shih Tzu Names
Shih Tzu were traditionally palace pets. This actually goes back to China hundreds of years ago, where their ancestors were kept by rulers within imperial courts. They were especially present in Peking courts, specifically as both a pet and companion for royalty. Shih Tzu, sharing the name of "lion dogs" with several similar breeds, were so valued that they literally marched alongside humans in official processions.
Most of these names will stem from terms for royalty, beauty, power, and affection. Of course, going this route means taking special note of Chinese pronunciation, which in general can take a bit of practice. Still, we think these potential names would be well worth the extra linguistics homework!
Gongzu (Princess)
Nuwang (Queen)
Keai (Cute)
Wangquan (Royalty)
Junzhu (Monarch)
Meili (Beautiful)
Shunu (Lady)
Zu (Lord)
Guowang (King)
Huangdi (Emperor)
Huanghou (Empress)
Bo (Precious)
Shizi (Lion)
Juhua (Chrysanthemum)
Ganqing (Affection)
Qinre (Affectionate)
Zhengui (Precious)
Keai (Lovely)
Chongbai (Adored)
Heai (Kindly)
Qiangda (Powerful)
Jilie (Fierce)
Tiaopi (Playful)
Emo (Imp)
Ezuoju (Mischievous)
Banlu (Companion)
Reqing (Warmth)
Qiangdu (Strength)
Yonggan (Brave)
Chundu (Purity)
Kekao (Trustworthy)
Pengyou (Friend)
Xiyue (Joy)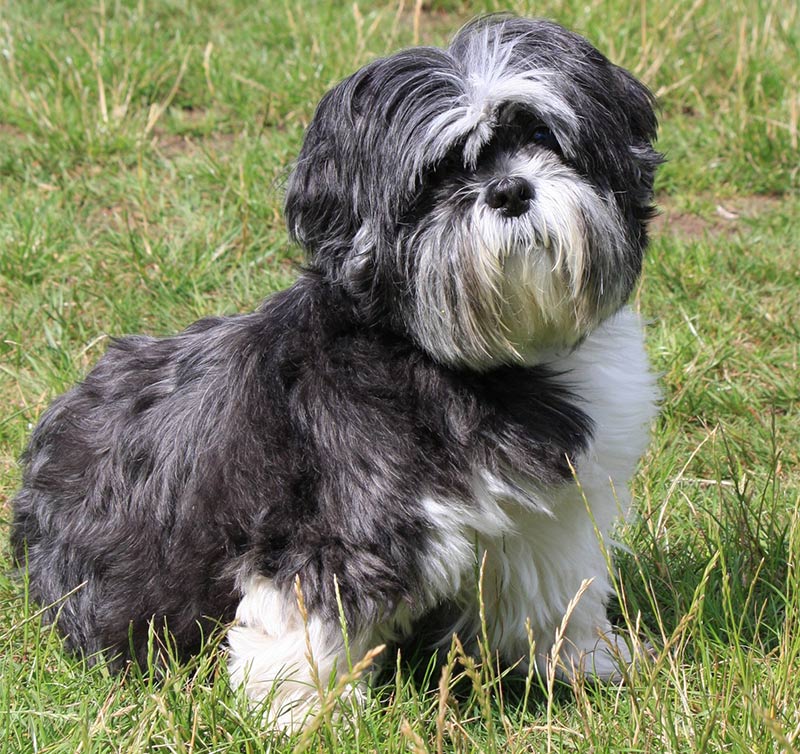 Black and White Shih Tzu Names
Appearance is often a key inspiration in naming a pet. Shih Tzu come in many colors, with either a one-color coat or various combinations of different colors. Some of the more commonly seen coats are all black, white, or a combination of the two. Some may be more fitting than others, depending on the ratio of black to white coloring.
Oreo
Moonbeam
Moonlight
Twilight
Midnight
Luna
Dusky
Nightfall
Starry
Starlight
Snowy
Snowfall
Snowflake
Blizzard
Ghostly
Specter
Icy
Ebony
Ivory
Shiny
Eclipse
Shadow
Smoky
Murky
Shady
Nightlight
Frosting
Vanilla
Patchy
Milky Way
Golden Names For Shih Tzu Dogs
Amber
Star
Brandy
Goldie
Copper
Honey
Dandelion
Popcorn
Sunny
Whisky
Toffee
Fudge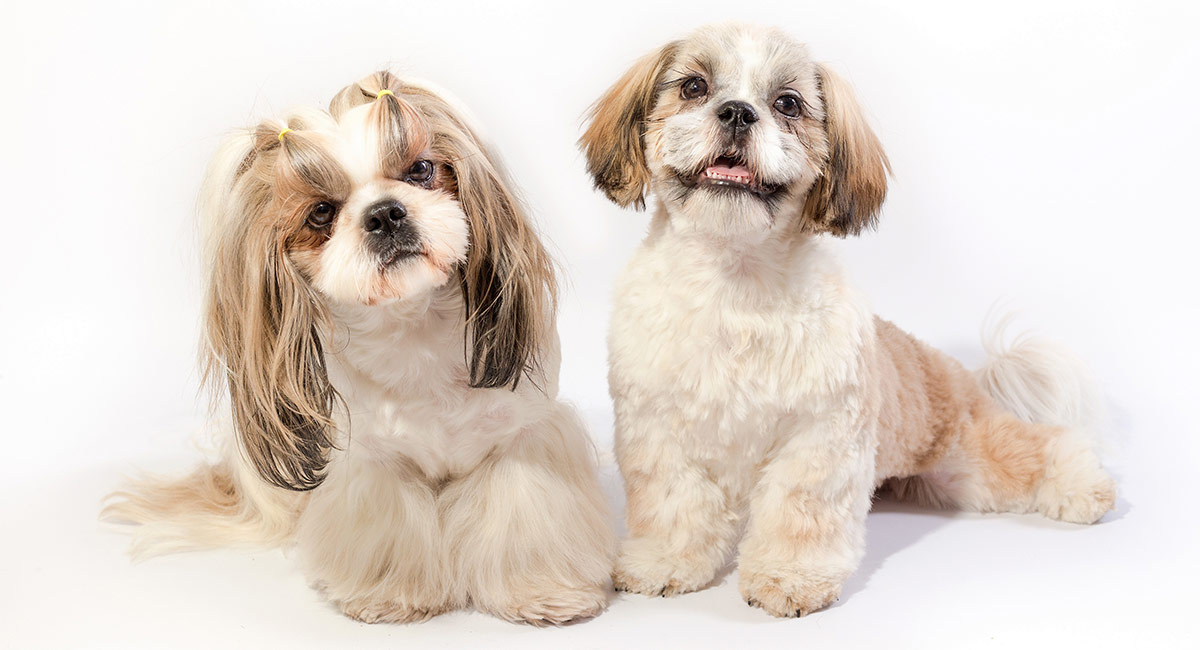 Traditional Shih Tzu Names
Back in their days in China as palace pets, Shih Tzu were often called "lion dogs," the "chrysanthemum-faced dog," and, perhaps strangest sounding of all, the "sleeve dog." This last term referred to their small size, as they traveled easily within the sleeves of the well-dressed elite.
Imperial
Belle
Beauty
Titan
Fiery
Howl
Lion/Lioness
Stormy
Tempest
Regal
Ruler
Chiller
Companion
Tranquil
Harmony
Famous Shih Tzus
Honey Child (Nicole Richie)
Sumo (Susie Essman
Bella (Rebecca Mader)
Munchie (Beyonce)
Moulin Rouge (Zsa Zsa Gabor)
Choo Choo (Queen Elizabeth)
Bing and Bong (Mariah Carey)
Bonny (Colin Farell)
Lollipop (Andie MacDowell)
Harry (Geri Halliwell)
Balmer (Bill Gates)
Legend (Jacinda Barrett)
Panda (Betty White)
Rusty (David Hasselhoff)
Sebastian (Vanessa Williams)
Funny Dog Names
Sometimes one of the most enjoyable ways to name a puppy can be in an ironical sense, dramatically playing on some of the more over-the-top traits of the puppy in question. And, no offence to the Shih Tzu, but their appearance especially lends itself to this train of thought, along with their royal heritage.
Princess
Duchess
Queenie
Baroness
Diva
Starlet
Sparky
Riff-Raff
Crusher
Rascal
Devil