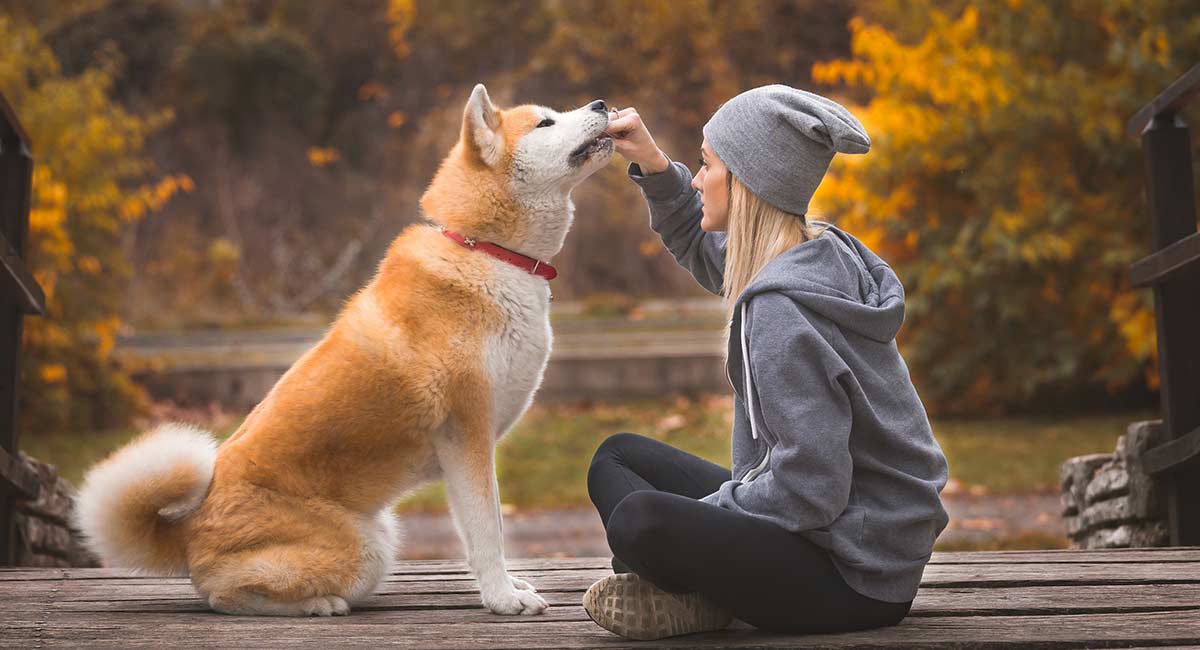 People spend months, even years, considering just the right name for a baby, so why not put that same energy into choosing Akita names for a new puppy?
We have some great lists of names below and you might also find our collection of Big Dog Names helpful .
Names are more than just a label. A name can be a superpower you give your new puppy, one that will last a lifetime.
It's an important choice because the name will mean something to the dog, too.
This is a word your new puppy will respond to millions of times throughout life.
You'll use it every time you call your dog to go for a walk, make an introduction to a new friend, human or canine, or just cuddle on the couch.
You don't yell, "Come here new puppy" when you want to play, or "Hey, dog, it's time to go outside".
No, you call, "Come Marley" or "Sit Leo."
Naming gives your pet an identity to grow into and learn to love.
So, what are you going to name your new Akita puppy?
Maybe we can make a few suggestions to get you started on your path towards the best name for your new best friend.
Some Basic Rules for Naming Your New Puppy
Let's start with some basic rules for naming all dogs whether it's an Akita puppy or not.
The first rule is there are no rules, not real ones, at least.
We prefer to call them guidelines because there are so many variables involved.
Ultimately, choosing a name for a pet boils down to personal preference and whatever inspires you.
Most of the dog naming guidelines are common sense, too, like:
Don't name your new Akita puppy after a living family member or close friend, For example, if your dad's name is Fred and dad lives with you or is visiting, calling "Fred, come here" is going to be confusing for everyone in the room. Pick something more distinctive, so it stands out.
Follow the KISS strategy for Akita names – Keep it simple stupid. Avoid complicated names with multiple syllables, because you want something the dog will remember and that rolls off your tongue. Long names mean lots of possible nicknames, too and that's also confusing for everyone.
Avoid words that you will use as training cues, because, yeah, that's confusing, too.
Stay away from names that are possibly offensive because nobody needs that problem. If you wouldn't say the word to your mother, it's not a good choice for your dog.
It is important to pick your puppy's name within the first two weeks, too, so your pet can have some time to adjust to it.
Japanese Akita Names
The Akita is a robust and proud breed of dog with an impressive heritage, one that dates back to early 17th century Japan.
It might make sense that you might want to celebrate that heritage with one of many proper Akita names.
The fun thing about picking a Japanese name is basing your choice on the word's meaning such as:
Hiro – Which means generous
Kin – Which means gold
Michi – Which means the pathway
Nori – Which means law
Sora – Which means sky
Yori – Which means the public servant
Yuki – Which means snow
Yoshi – Which means nice
There are also some cool Akita names that kind of sound Japanese but have no real meaning in the language like:
You can factor gender into the name choice, as well.
Best Female Akita Names
Maybe gender is just as important to you as heritage.
There are lovely female puppy names with a Japanese flair like:
Amaterasu – Which means shining heaven
Chouko – Which means butterfly child
Haruka – Which means spring flower
Kimi – Which means noble
Megumi – Which means blessing
Misaki – Which means beautiful blossom
Natsumi – Which means beautiful summer
Rina – Which means jasmine
Shinju – Which means pearl
Yuzuki – Which means gentle moon
Of course, you can go with a standard girl dog name, too.
Here are some of the most popular female dog names for 2018:
Bella
Molly
Coco
Lucy
Poppy
Luna
Daisy
Sadie
Ruby
Willow
Try a few of those out to see which of these female Akita names your new puppy seems to like best.
Male Akita Dog Names
What's good for the girls is good for the boys, too. Consider gender specific Akita Japanese names with beautiful meanings like:
Daiki – Which means great glory
Jun – Which means obedient
Kaito – Which means ocean flying
Kazuki – Which means harmony hop
Masayoshi – Which means honorable
Ryuu – Which means imperial
Shinobu – Which means endurance
Takao – Which means nobleman
Tatsuya – Which means dragon
Yuudai – Which means great hero
Akio – Which means bright man
Yuju – Which means brave son
Riko – Which means clever
Kuma – Which means bear
Taro – Which means the oldest son
There are some strong male dog names to throw into the mix of names, too, like:
Hulk
Clark
Gaston
Herc
Jordon
Shaq
Wolverine
Maybe strong male Akita names don't really fit your puppy's personality, so how about something cute but still gender-friendly, such as:
Buba
Happy
Pokey
Puffball
Juneau
Nash
Bora
Diego
Chance
Pongo
Teddy
Wishbone
Bailey

Cool Akita Dog Names
Maybe you want Akita names that don't have anything to do with either heritage or gender.
These are just too cool to pass up:
Astra
Boss
Chill
Chief
Crush
Dream
Dude
Journey
Ocean
Ice
Surf
Hitch
Achilles
Aladdin
Balboa
Biscuit
Boggart
Brodie
Champ
Espresso
Falcon
Ginko
Gizmo
Hunter
Jinx
Kodak
Jetta
Macbeth
Nacho
Napa
Oliver
Panda
Picasso
Pistol
Ranger
Tamale
Taz
Trojan
Cute Akita Dog Names
Sometimes the way your Akita puppy looks can point you in the right direction for a name.
After all, you wouldn't call a black and white dog called 'Pumpkin' – that's crazy.
Consider some cuter names that have to do with the dog's appearance like:
Socks
Muffin
Jellybean
Marble
Pickle
Popcorn
Noodle
Bolt
Blaze
Cowboy
Taco
Mask
Skunk
Penguin
Mickey
Minnie
Oreo
Cookie
Sundae
Patches
Dot
Tuxedo
Cute can be about personality, too.
Play with your Akita for a while and see what personality traits stick in your head. Maybe:
Imp
Honey
Sugar
Sweetie
Tiny
Twitch
Alpha
Ace
Dash
Glare
Flash
Racer
Speedy
Swift
Zippy
Smarty
Ninja
Meaning
Peril
Psycho
Reaper
Rebel
Risk
Wolf
Jaws
Chaos
Baby
Dumpling
Grass
Poser
Unique Akita Dog Names
Different is better, right?
No rule says you can't assign your new puppy a unique dog name that has more impact.
Some unique Akita girl dog names might include:
Aja
Farrah
Emmy
Catie
Caia
Malia
Mooka
Navia
Nena
Nyla
Zee
Vivi
Priya
Annie
Candy
Harmony
Ginger
Hannah
Kayden
Opal
Cristy
Chelsey
Immie
Lindy
Lottie
There are plenty of different male dog names out there, too, like:
Brodie
Teddy
Murphy
Gus
Sam
Zeus
Angus
Dexter
Finn
Monty
Scout
Jack
Max
Winston
Rocky
Bear
Buster
Milo
Carter
Dylan
Caleb
Celebrity Akita Dog Names
Still too ordinary?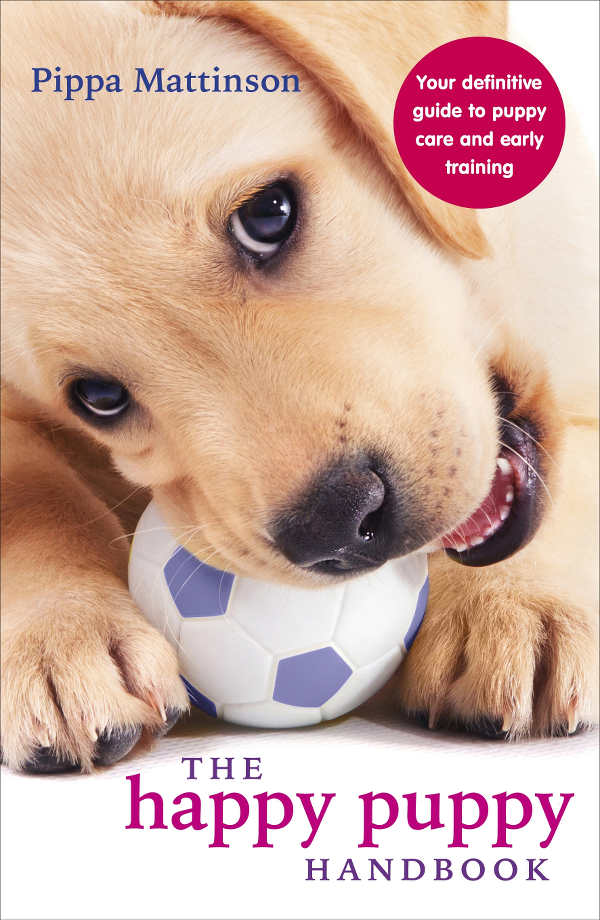 How about naming your Akita puppy after one of your favorite TV or movie characters:
Saul – Homeland
Barry – Flash
Neville – Harry Potter
Mr. Darcy – Pride and Prejudice
Olivia – Scandal
Pope – Scandal
Buffy – Buffy the Vampire Slayer
Dowager – Downton Abbey
Hank – Breaking Bad
Avon – The Wire
Ripley – Aliens
Cooper – Twin Peaks
Lando – The Empire Strikes Back
Gollum – The Lord of the Rings
Antonius – The Seventh Seal
Fredo – The Godfather
Wanda – A Fish Called, you guessed it, Wanda
Jabba – Return of the Jedi
Jessica – Who Framed Roger Rabbit
Freddy – A Nightmare on Elm Street
Khan – Star Trek
Doyle – The French Connection
Holly – Breakfast at Tiffany's
Golightly – Breakfast at Tiffany's
Miyagi – The Karate Kid
Kooku – Star Wars Attack of the Clones
Best Names for Akitas
This list could go on forever, but you get the idea.
Think about what movie you love or TV show you can't do without and pick a name from it.
It's up to you to choose the perfect name for your new Akita puppy.
There are really no wrong choices as long as both you and the dog love it.
Your goal is to pick a name that inspires you whether it comes from a favorite TV, a pet you loved once upon a time or just something that feels right.
Play around with different name and see what works and what doesn't for your dog, too.
After all, it is as much the dog's decision as it is yours, right?
Run by them one by one and see which name gets your Akita's attention, especially if you are stuck on a few and can't make a final choice.
Personality, appearance and a little bit of creativity can guide you as you give your new Akita puppy a forever name.
Related Articles