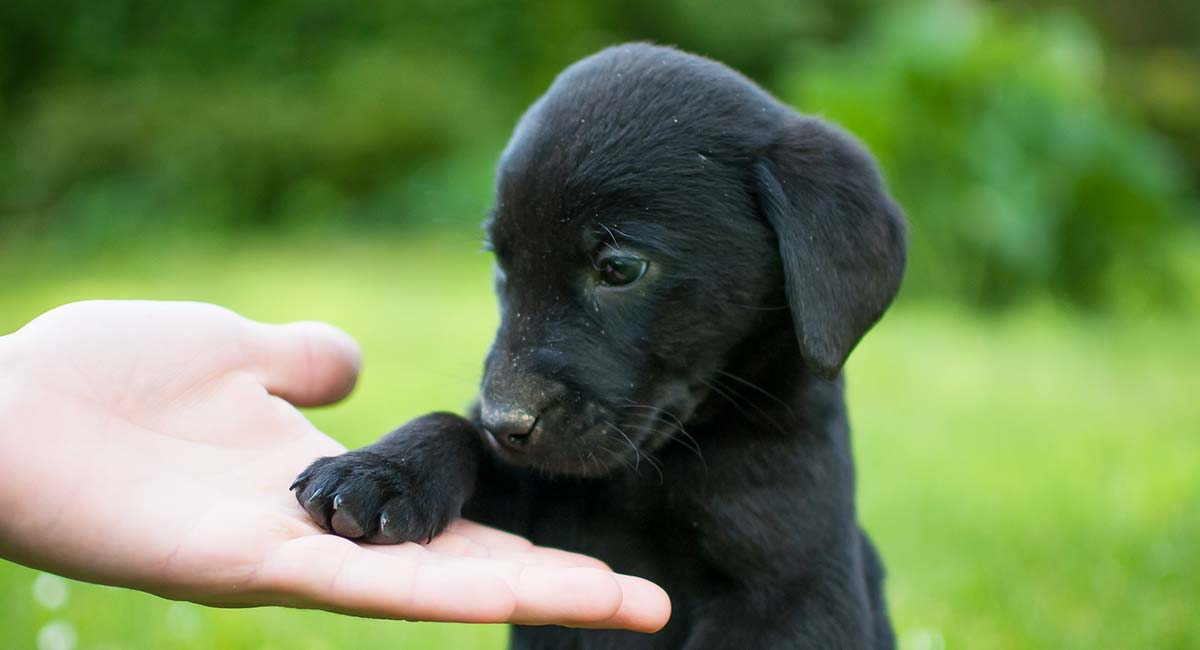 Today we are going to share hundreds of awesome black dog names with you, along with some great tricks for selecting the right name for your black puppy. Because it can be tricky to settle on just one, especially when you have to listen to other people's opinions at home too!
Best Black Dog Names
When you are naming your dog, it's good to start by thinking about what type of name you'd like. Are you all about the jokes? Or do you prefer cute, serious or human style names? Is there a message you'd like to send? Or perhaps just an impression you'd like to give?
From a practical point of view, dogs' names should never be too similar to each other, or the words you plan to use for their every day commands. You also want to avoid anything that might be embarrassing to yell out in the dog park. Fortunately, there are lots of different themes to choose from. And an awful lots of ideas that would all fit equally well onto your beautiful pup.
Top Ten Black Dog Names
In a rush? Here are the most popular classic choices of the moment!
Phantom
Nightshade
Topper
Charlie
Nero
Berry
Ember
Harley
Guinness
Female Black Dog Names
Do you have a beautiful new female black puppy or rescue dog? Choosing a traditional girl's name can be a great way to go. So can picking something that is more classically feminine. The black female dog names listed here are drawn from a variety of inspirations. From flowers to stones, to popular characters. We've also got some lovely, women's names for you to try on for size.
Angel
Graphite
Gem
Onyx
Jewel
Dahlia
Rosie
Dakota
Trixie
Darcy
Opal
Pearl
Pepper
Pepsi
Deadshot
Diabolique
Donnie
Ghost Rider
Harley
Hecate
Huntress
Kedavra
Celeste
Phantom
Pitch
Minuit
Mystica
Nimbus
Panther
Morticia
Nevermore
Odile
Poe
Leila
Talladega
Von Rothbart
Puddle
Tiffany
Male Black Dog Names
Great names for a cute little black male puppy can come from so many sources. From traditional human names, to ideas that come from the world around us. These ideas below are masculine, but sufficiently adorable for your beautiful new boy.
Carbon
Hawk
Coal
Tanner
Shade
Hunter
Dusty
Reece
Shadow
Gunner
Smoke
Leilo
Smokey
Inkblot
King of Spades
Kuno
Mamba
Bruno
Calla
Chase
Julian
Shawn
Cocoa
Winston
Tater
Topper
Foo
Knobby
Cecil
Fancy
Sooty
Spade
Jet
Spot
Jamesy
Duncan
Storm
Kellen
Cute Names For Black Dogs
Let's face it, all puppies are cute. So if you've got a dark coated dog to name, then anything as adorable as they are has got to be a winner! These cute ideas are sweet as pie, but also reflect the glossy tones of our beloved black dogs.
Fluffy
Petal
Daisy
Sweetie
Bubbles
Cutie
Darling
Licorice
Midnight
Blackie
Moonbeam
Moonstruck
Nero
Shaunee
Noir
Ace
Angus
Anisette
Black Bean
Caviar
Anna Lee
Chicory
Acer
Nhi
Achilles
Shandy
Sadie
Trudy
Grace
Sonya
Vilma
Huey Lewis
Monday
Sting
Tegan
Kory
Jannette
Domino
Sammie
Georgina
Cool Names For Black Dogs
Is cool your ultimate goal? If image is where it's at for you, then you're going to need to bring your dog up to your awesome level. Whether your dog is cool, chill, or simply luke warm, giving them a radical name will offer an awesome impression.
Diesel
Cinder
Rorschach
Steel
Smudge
Soot
Currant
Cronin
Crow
Dagan
Delano
Paul
Knight
Zander
Lily
Blackberry
Ebony
Ernie
Chrome
Raccoon
Nigel
Puffins
Spots
Elmo
Stick
Sir
Tony
Eclipse
Caleb
J.J.
Eightball
Ember
Unique Black Dog Names
Every dog is unique, but some are much more distinctive than others, with a style and flash all their own. If your dog is a one-of-a-kind canine, then he needs a special name. One that really shows that he's the leader of the pack.
Stormy
Tarmac
Thunder
Twilight
Raven
Guinness
Fuzzy
Olive
Dusk
Poppy Seed
Grayson
Rosalee
Kasha
Velvet
Agate
Sable
Black Knight
Scout
Wednesday
Vega
Wilder
Yukon
Chico
Salami
Restorical
Selena
Agent
Aiden
Ajax
Espresso
Galaxy
Thirteen
Undertaker
Vlad
Bootleg
Widow-maker
Inkspot
Nate
Cherokee
Margarita
Cree
Metallica
Misfit
Necromancer
Raskolnikov
Nightshade
Cobb
Chaplin
Harlequin
Badger
Mickey
Inky
Jet
Hershey
Tippy
Ricky Rocket
Bash
Dash
Tansy
Fleur
Daisy
Susan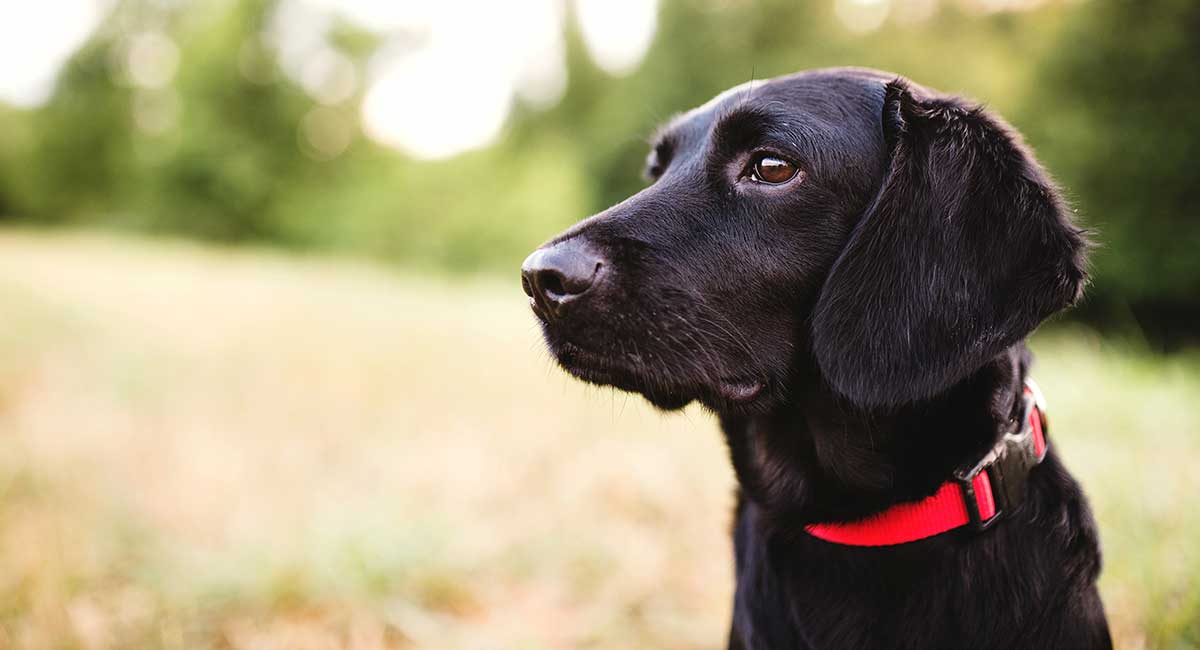 Big Black Dog Names
Does size matter when it comes to naming your dog? Names with a serious stature can be great to compliment a large breed. But they can also be a humorous way of naming a tiny pup too!
Bear
Beluga
Tank
Cosmos
Juggernaut
Boss
Goliath
Breana
Cooper
Butler
Chester
Kent
Catheryn
Athena
Barthy
Darlene
Franklin
Adham
Daysi
Alice
Annabel Lee
Bart
Batman
Blackfoot
Blackjack
Avnilla
Avril
Bootblack
Cyan
Draven
Burlinda
Char
Cherny
Alexelia
Kali
Small Black Dog Names
Likewise, toy and miniature breeds can be even more adorable when they have a name that reflects their super small size. And giant dogs like Great Danes and Newfoundlands can be even cuter with a diminutive one.
Thimble
Muffles
Popsicle
Popcorn
Tiny
Mini
Tiddles
Cindy
Princess
Bonnie Boo
Bean
Petie
Bamboo
Coco
Diamond Duff
Pumpkin
Minor
Fiat
Checkers
Chess
Elvira
Fascianne
Trent
Silas
Coke
Cola
Cordial

Funny Black Dog Names
Sometimes our little ones have a hilarious personality, or maybe a comical feature or two! Or maybe you are just a person that can't ever pass up on a pun! Either way, these are some amusing dog names, but ones that hopefully won't leave you feeling flushed!
Kitten
Arf
Woof
Doodle
K9
Nipper
Zippy
Thumbles
Fluffles
Paws
Bouncer
Yip
Smiggle
Wooly
Skipper
Rover
Rex
Gnasher
Squiggle
Jaws
Bunny
Waffle
Pinkie
Smelly
Boots
Puddles
Banjo
Barcode
Tux
Pongo
Groucho
Bosco
Happy-Go-Lucky
Cheers
Welly
Bumper
The Best Black Dog Names
Putting together your own personal shortlist of the best black dog names can be great fun. It's a good way to get a feel of the sort of names you like. Chat with your family and friends about which of the options they prefer. And try calling them out to yourself at home, to try them out!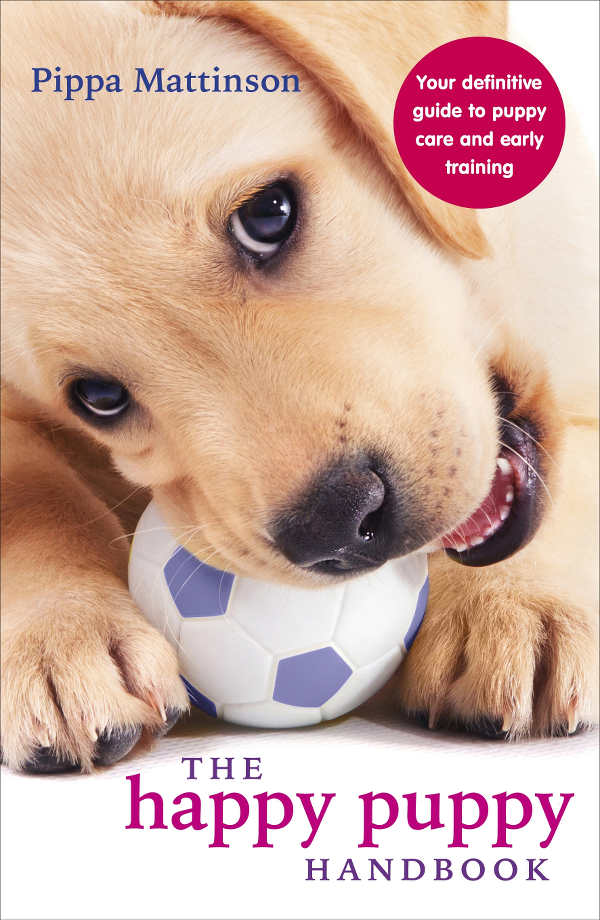 You don't need to follow any rules, you can be as kooky or as classic as you like. Just try to pick something that you think you'll still be happy with several years down the line.
Still not sure what to choose?
Then have a look at our other names articles for more excellent ideas!
Made your choice, or got your shortlist together already? We'd love to hear your ideas! Why not get in touch through in the comments section below?
References and Further Reading
Treiman R et al. 2002. Children's own names influence their spelling. Applied Psycholinguistics
Cotton, J et al. 2008. The "name game": affective and hiring reaction to first names. Journal Of Managerial Psychology
The Art of Naming a Dog. New York Times