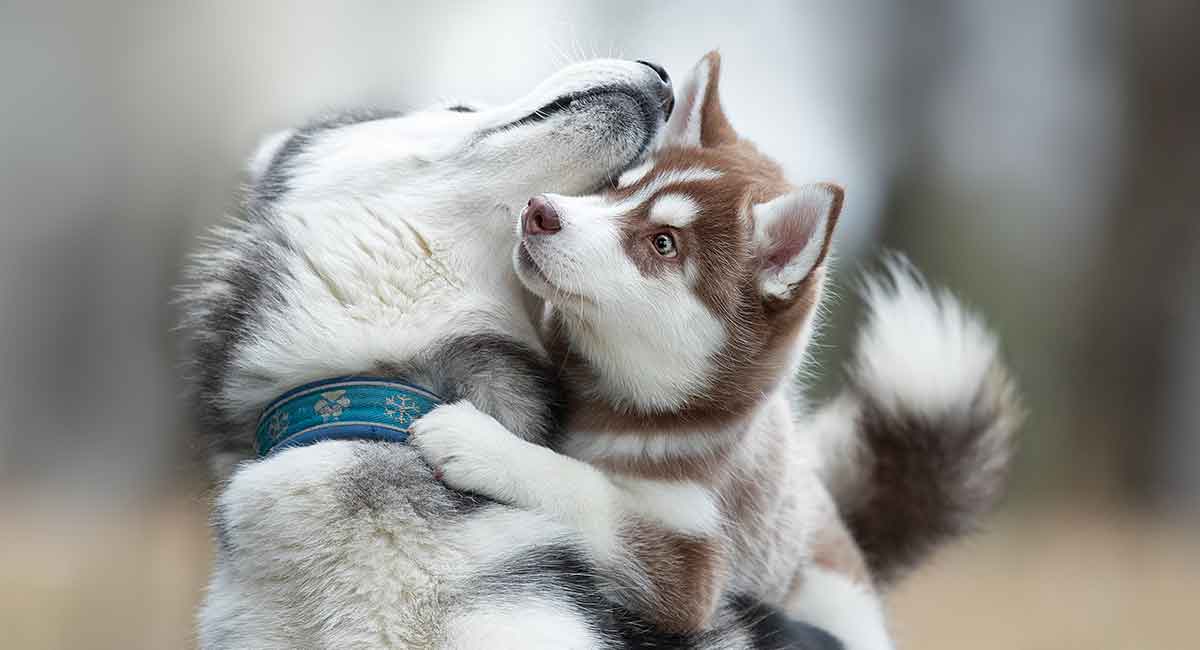 Husky names can be inspired by their working sled dog origins or fascinating characteristics. Like that deep, patterned fur coat, soulful expression or fluffy tail! These wolf-like dogs suit names that are tough, bold, clever and athletic. Or celebrate their amazing ability to deal with the cold. Today I'll share awesome ideas for Husky names, perfect for Siberian Huskies and Alaskan Huskies too.
Contents
Finding a name for your baby Husky is an important job! I've gathered hundreds of gorgeous Husky Names together to inspire you, and thrown in lots of tips to help you make your final choice. I have names from the land of your Husky puppy's ancestors, mythical names, names of famous huskies, and much more. We've also included some awesome names suggested by our readers, and lots of cute Husky pictures. Each of our collections is based around a different theme. We think you'll love them!
The Best Husky Names
Here are our favorite names for Husky dogs:
| | |
| --- | --- |
| Hawk | Gunner |
| Blizzard | Chief |
| Rocco | Gray |
| Flash | Hera |
| Nova | Lupa |
| Quinn | Misty |
| Swift | Frost |
| Nitro | Boss |
| Ulf | Knight |
| Ash | Storm |
| Etta | Aspen |
| Ice | Sable |
| Dante | Rocky |
| Scout | Sparta |
| Diesel | Ajax |
| Arctica | Boomer |
| Major | Val |
| Finn | Ava |
| Buzz | Bullet |
| Moss | Fang |
| Buck | Chip |
| Zara | Nimbus |
| Thunder | Buddy |
| Pluto | Max |
| Baxter | Roxy |
| Sultan | Ozzy |
| Bear | Luna |
| Kit | Dove |
| Bella | Mars |
| Ripley | Saga |
| Polar | Champ |
| Hero | Ghost |
| Beast | Cora |
| Winter | River |
| Hutch | Chopper |
| Willow | Argo |
| Aura | Scruff |
| Freya | Kaya |
| Jax | Oak |
| Tiny | Missy |
| Angel | Trapper |
| Grizz | Aspen |
| Star | Spirit |
| Sky | Bolt |
| Grizzle | Caspian |
| Kai | Orca |
| Rain | Dazzle |
| Rex | Arlo |
| Tundra | Twist |
| Spark | Crush |
Inuit Husky Names
Here are some classic Eskimo or Inuit names! These take your Husky right back to its roots.
Kavik (wolverine)
Takaani (wolf)
Ulva (wolf)
Miska (little bear)
Nanuk (polar bear)
Nini (porcupine)
Akiak (brave)
Qimutki (puller)
Suka (fast)
Chinook (warm wind)
Sesi (snow)
Siku (ice)
Tanana (hills)
Nanook (cute, kind)
Miki (small)
Sakari (sweet)
Tonrar (devil)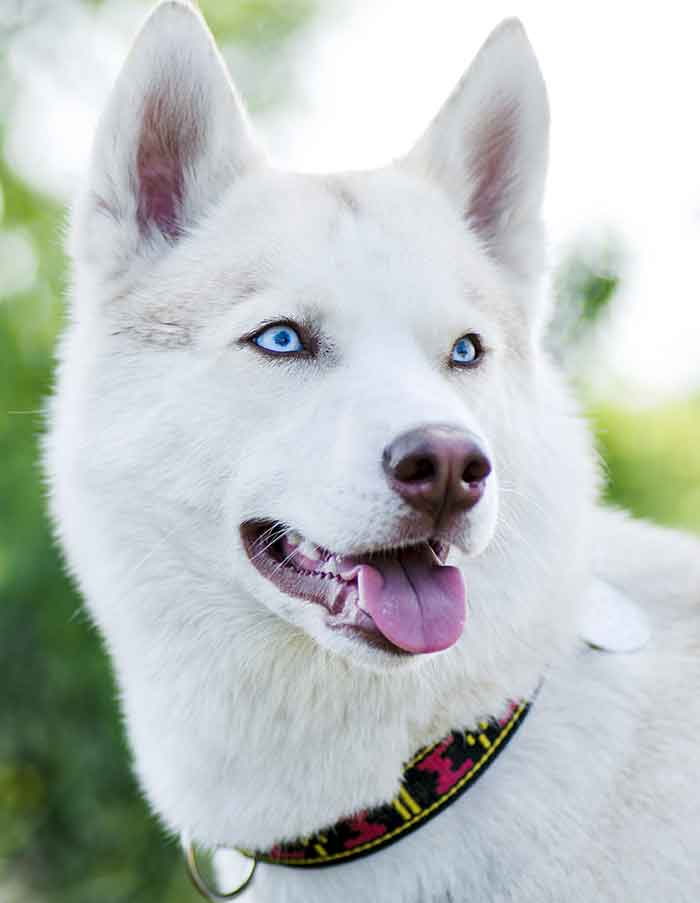 Siberian Husky Names
A great way to find good Husky names is to look at the origins of your dog's ancestors, and at the kind of lives they might have led. As the breed name suggests, Siberian Huskies originated from Siberia. They were bred by the Chuckchi (even this could make a great Husky name!). The Chuckchi were extremely dependent on Husky help, pulling sleds in the snow and ice. So you could choose a native Siberian first name for your Husky.
Siberian Names
Siberian Huskies came to the Americas when they were brought to Alaska as working dogs during the gold rush in the early 1900's. There isn't really any information available on traditional Siberian Husky names among the Chuckchi people. But they might have some of these ethnic first names:
Belek (gift)
Natena (expected)
Dashinima (good fortune)
Ayaan (journey)
Neko (woman)
Kara-kis (black girl)
Ayiina (a deity)
Chamuk (eagle)
Umky (polar bear)
Eshi (wisdom)
Nyurgun (snowdrop)
Tatuk (morning)
Altana (gold)
These names are truly unusual. They're a good choice when you want only your dog to come when you call! Plus, they're a conversation starter! You can use their name to tell your friends and family all about your dog's history.
If none of these have been your dream name, don't worry! We have plenty more great Husky puppy names, all based on different themes or features of the Husky world. For example, you might prefer to choose a name for your Husky that reflects their potential personality traits.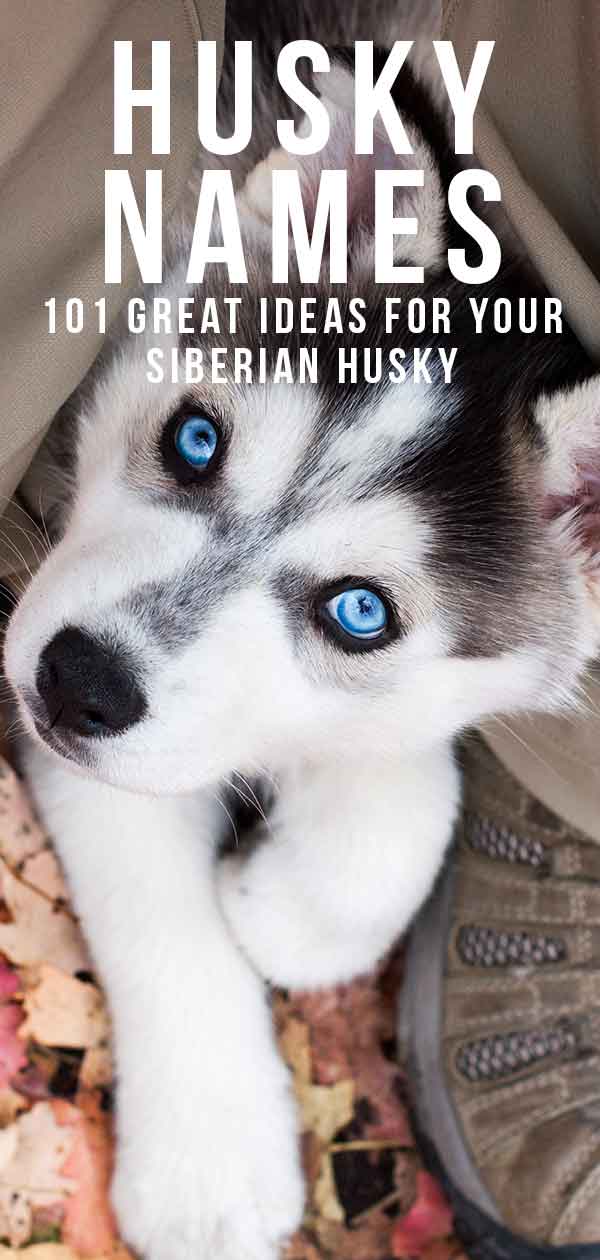 Characteristic Husky Names
Siberian Huskies were bred as working dogs. They are strong, energetic and intelligent – which can make them mischievous. But they are also very friendly and loyal. And they're good with children. These characteristics are not surprising when you consider their origins – they've been part of close-knit families for centuries.
So you could name your dog with descriptive words reflecting these characteristics. The Husky dog names on the following list can work for either gender depending on your personal preference. You can even name your Husky after someone that is well known for the same energy and life that you can expect from your pet.
Descriptive Husky Names
Blaze
Rocket
Sunny
Bolt
Turbo
Flash
Apollo
Jet
Dash
Electra
Thor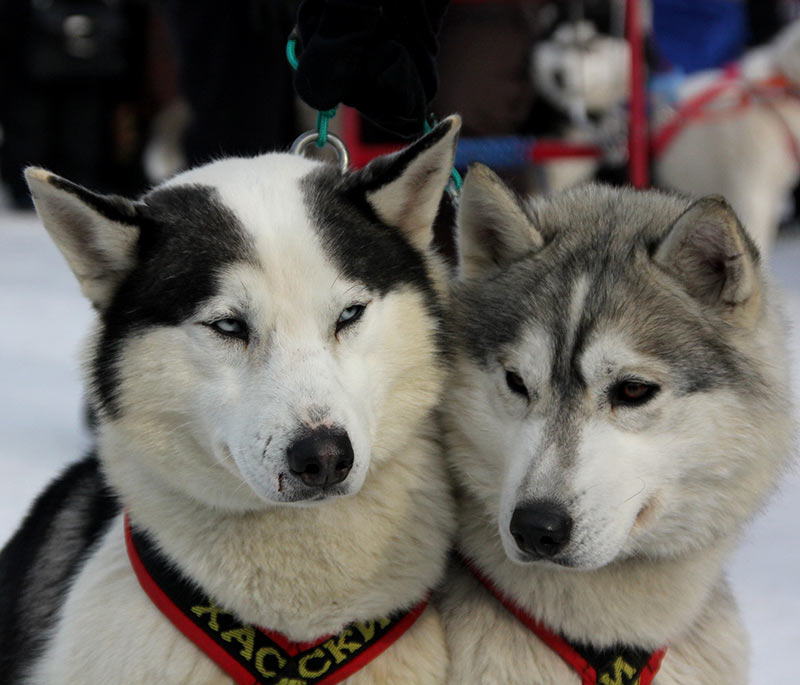 Female Husky Names
This section will look at names taken from famous women around the globe, ranging from athletes to popular fictional characters.
These will, again, depend on personal preference, as everyone admires different people, or watches different shows! Here are a few female names that would suit a female Siberian Husky perfectly.
Jackie (Joyner-Kersee, American athlete)
Serena (Williams, tennis player)
Mia (Hamm, soccer player)
Bonnie (Blair, speedskater)
Peggy (Fleming, figure skater)
Leia (Star Wars)
Dany (Game of Thrones)
Barbara (Batgirl)
Buffy (Buffy the Vampire Slayer)
Eliza (The Wild Thornberries)
Elsa (Frozen)
Sansa (Game of Thrones)
Hermoine (Harry Potter)
Dorothy (Wizard of Oz)
Regina (Mean Girls)
Rey (Star Wars)
Katniss (The Hunger Games)
Ripley (Alien)
Elle (Legally Blonde)
Leslie (Parks and Recreation)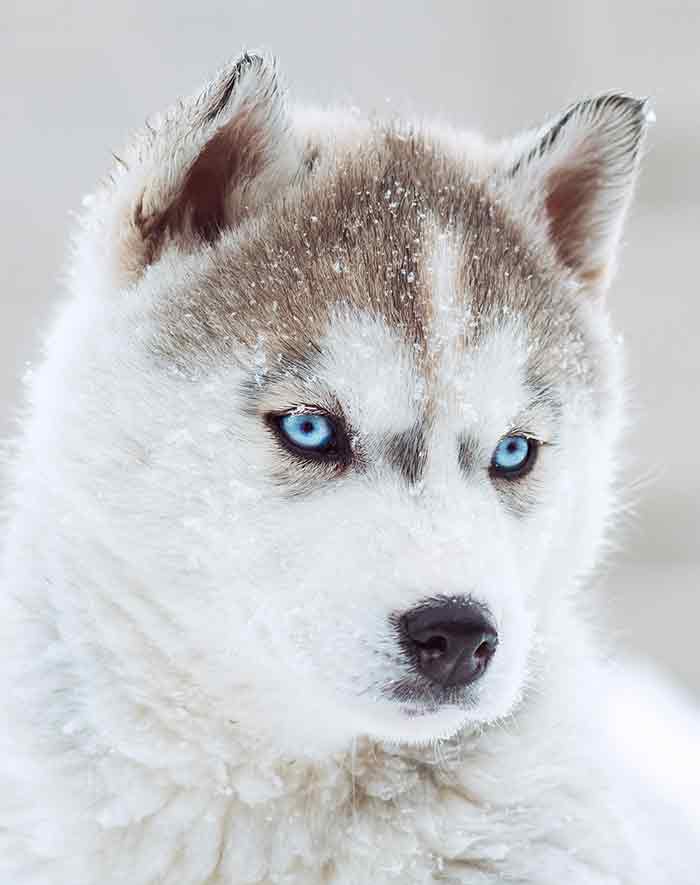 Male Husky Names
As well as the women listed above, there are numerous men whose names could be used to portray an energetic, intelligent dog. Here are some Husky names male dogs will love:
Isaac (Newton, scientist)
Michael (Jordan, basketball player)
Jack (Sparrow, Pirates of the Caribbean)
Rocky (Balboa, Rocky)
Harry (Potter)
Max (Mad Max series)
Bruce (Banner, The Hulk, or Wayne, Batman)
Bart (Simpson)
Gaston (Beauty and the Beast)
Finn (Adventure Time)
Rasputin (Advisor to the last Russian Tsar)
Sulley (Monsters Inc)
Shaun (Shaun of the Dead)
Howl (Howl's Moving Castle)
Tony (Iron Man)
Buddy (Elf)
Walter (Breaking Bad)
Spike (Buffy The Vampire Slayer)
Dwight (The Office)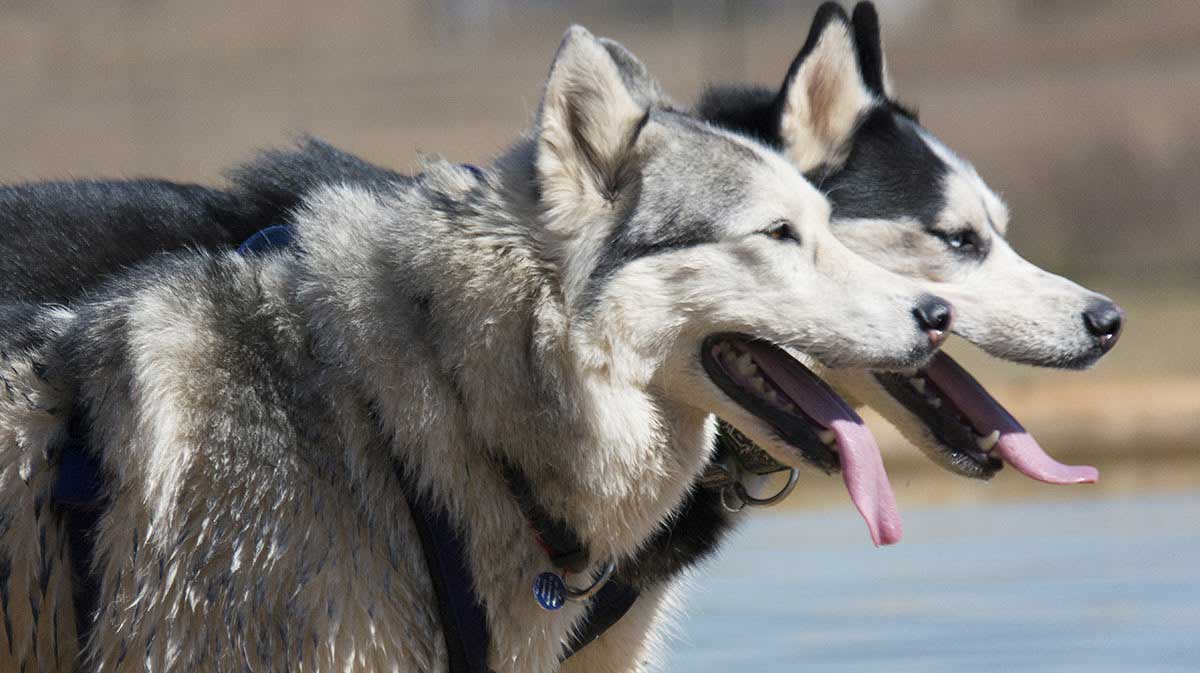 Cute Husky Names
Siberian Huskies were originally working dogs. But, they don't just need to have names based on their bold, strong, or energetic characteristics. How about a cute Husky name? One that reflects their friendly nature and those expressive eyes. You might want to look into the meaning of certain names for inspiration. Below are a few potential girl Husky names with their meanings in brackets!
Cute Female Husky Names
If you are expecting a female Husky puppy to join your family soon, there are no shortage of cute girl Husky names to choose from. Narrowing your choice to a special short list will be your biggest challenge. Here are some of our favorite girl names and their meanings to get you started, mixed in with some ultra cute names that work well in puppy hood and beyond
Poppet
Faith (faithful)
Sweetie
Irie (lucky)
Joy (rejoicing)
Pickle
Katie (pure)
Belle (beautiful)
Mabel (lovable)
Pebbles
Nora (light and honor)
Poppy (the flower)
Pixie
Willow (slender, graceful)
Cute Male Husky Names
Beau (handsome)
Frankie (free man)
Hugh (intelligent)
Leo (lion)
Milo (merciful)
Oliver (olive tree)
Robb (bright, shining)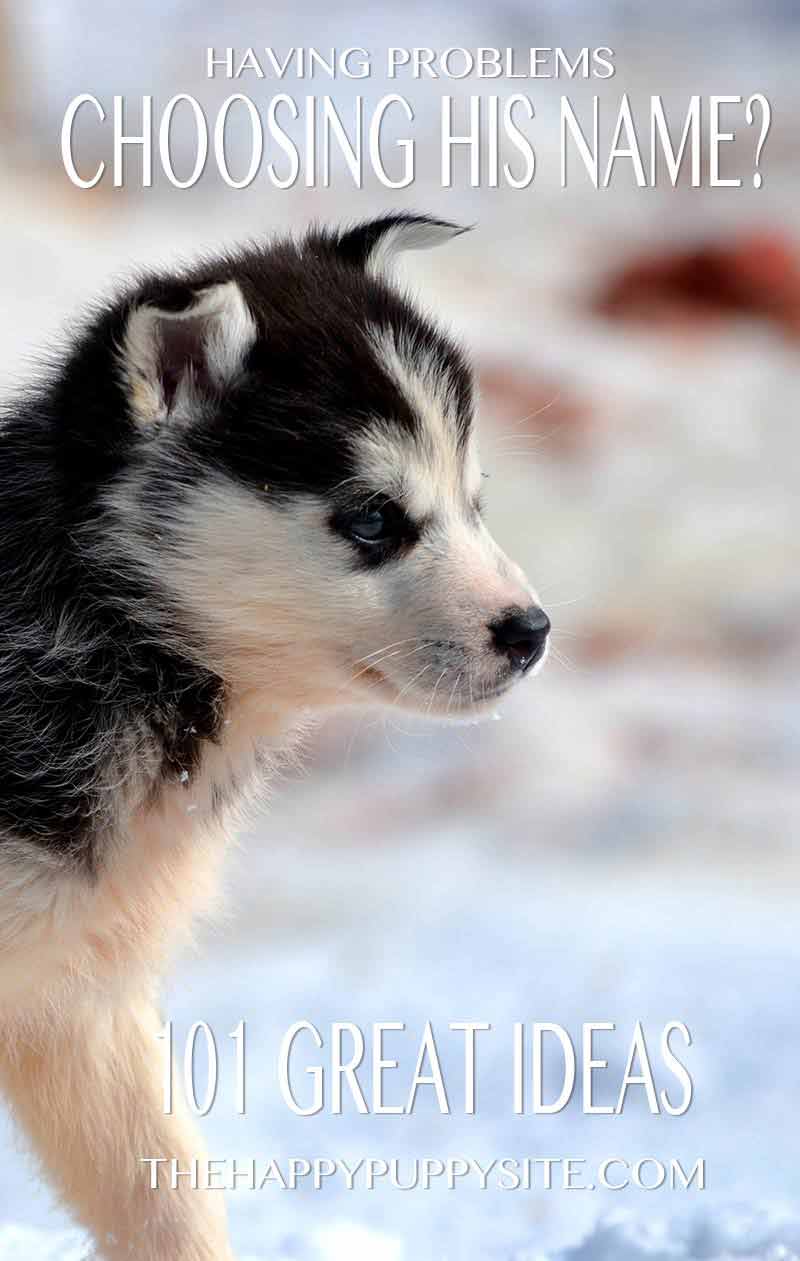 Famous Husky Names
There are many famous Huskies around the world. These Huskies can be great inspiration for naming your own pup, as each name contains a story. Your new Husky can be named after these in the hopes that he or she will be as legendary! Below are a few examples with a brief outline of why they're such well-known dogs.
Balto the Husky
This Husky led an expedition in the 1920s. He delivered a vital serum to the town of Nome in Alaska that was suffering from a Diphtheria outbreak. A statue of Balto can be found in Central Park dedicated to the success of this Husky!
Alongside him were two other leading Huskies called Fritz and Togo, who were half brothers. Not only are these three brave dogs a testament to the endurance of this wonderful breed, but they could also be a great inspiration for naming your own Siberian Husky!
Charlie the Husky
In 1963 a Husky called Charlie pulled a 3 142 lb sledge. He was given an award naming him the strongest dog alive. Charlie is a great example of the strength of Huskies as a breed.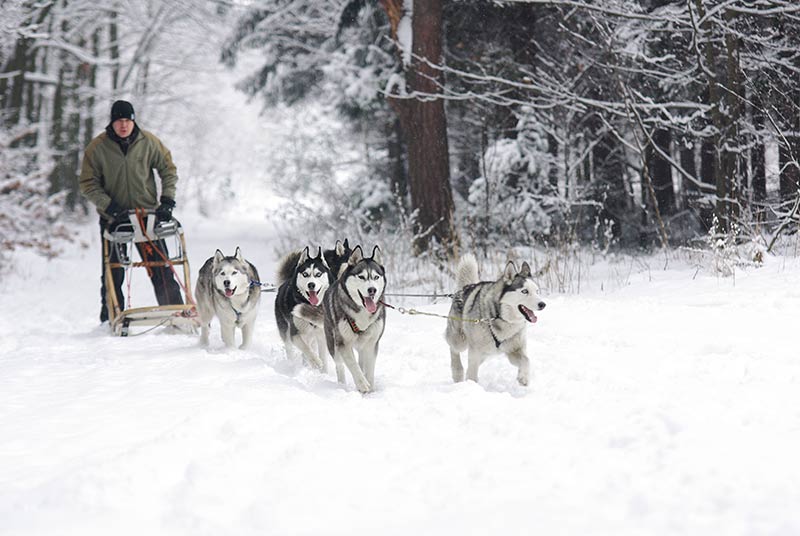 Mukluk the Husky
Mukluk is a famous Husky mascot who was part of Project Iceworm in 1960. This was a secret project to build a network of mobile nuclear launch sites under Greenland during the Cold War without the knowledge of the Danish.
This project was discarded eventually due to unstable conditions within the ice sheet. But whilst it was running, a cover was created to distract the Danish. This was the construction of a camp to test construction techniques in Arctic conditions. The team sent to do this brought along Mukluk as an unofficial mascot. Mukluk was also famously made into a TY Beanie Baby collectible toy.
Celebrity Husky Names
Perhaps you want to take inspiration from some Huskies with famous owners? There have been plenty of celebrities whose hearts have been stolen by cute Husky puppies. Let's take a look at some of their naming ideas, with their owners in brackets!
Bowie (Rita Ora)
Sky (Jared Leto)
Alley (Ben Stiller)
Aurora (Ashlan Gorse)
Sasha (Russell Westbrook)
Buckets (Quincy Pondexter)
Buddy (Taylor Lautner)
Russian Husky Names
Below are some first names with Russian origins that could be perfect for your pet.
Husky Names by Color
Maybe none of the above names have inspired you. Perhaps you'll like something based on the color of your new Husky pup. And they do come in a whole range of different colors – from a simple black or white to copper or agouti. Words that describe color provide a multitude of ideas that could be a perfect fit for your new family member. Below are just a few examples.
Brown Husky Names
Huskies with brown fur can range from light sandy browns to deep rich browns. Here are some sweet names that may fit this huge range of tones and suit your lovely brown husky puppy perfectly!
Coco
Teddy
Hershey
Fudge
Hazel
Sandy
Amaretto
Biscuit
Tanner
Rusty
Mocha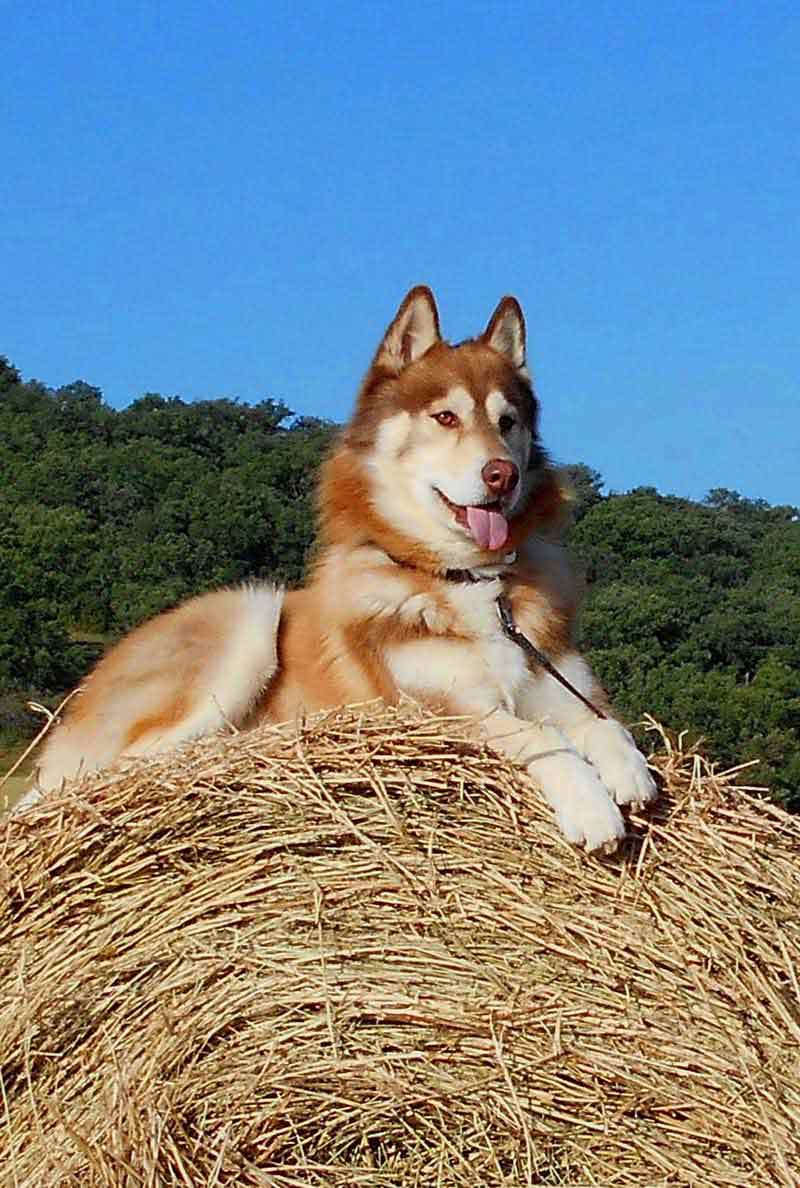 White Husky Names
The striking coat of the white Husky dog is a perfect reminder of the origins of these gorgeous dogs. They would blend right into a snowy scene in Siberia or Alaska. There are hundreds of names that could be used for a white husky puppy. Here are a few to inspire you!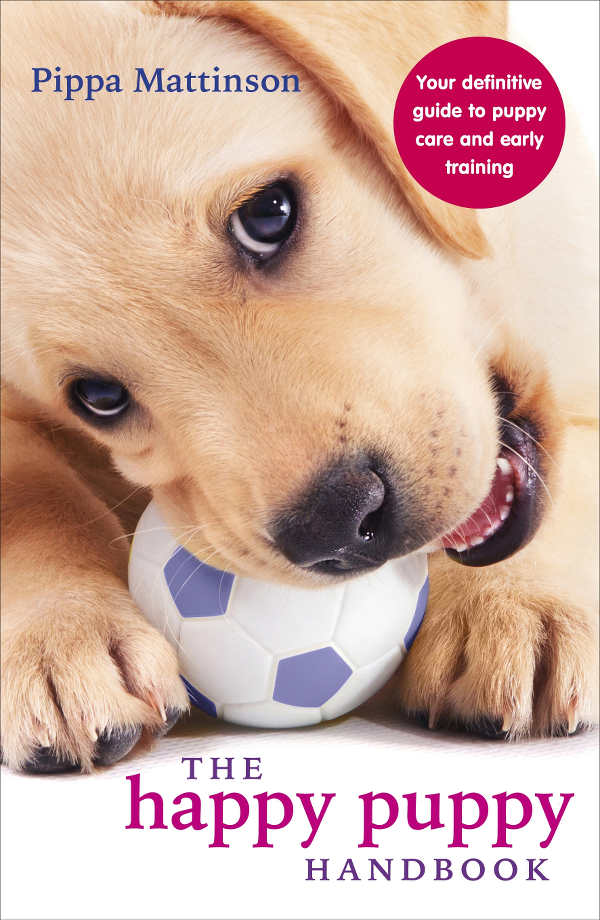 Blizzard
Chalkie
Snowball
Crystal
Ghost
Pearl
Misty
Daisy
Casper
Dusty
Nova
Icewind
There are some human names that reference the color white too, including:
Whitney
Fiona
Finn
Guinevere
Bianca
Gwen
Red Husky Names
The red Siberian Husky is a very striking dog and popular choice for anyone seeking one of these amazing dogs. Here are some names that might compliment the color of your red Husky puppy.
Ginger
Poppy
Ruby
Scarlet
Penny
Rowan
Rosie
Cinnamon
Merlot
Clifford
Hazel
Harkin
Rumo
Rory
Pepper
Spice
By now you probably have a whole long list of possible names. But has one stood out yet as "the one"? If not, try pinning a shortlist up on your refrigerator and crossing one out each day until you are left with a winner!
Blue Eyed Husky Names
One of the most striking features of some husky dogs is their incredible blue eyes. If you are lucky enough to have blue-eyed husky puppy one of these names might work well for you
Indigo
Azure
Sky / Skye
Saphire
Levi
Bluebell
Did you know that Huskies get their blue eyes from a very specific genetic mutation called ALX4. This gene causes a lack of pigment in the eye so that instead of the rich brown color we usually see in dogs, we get that lovely azure blue.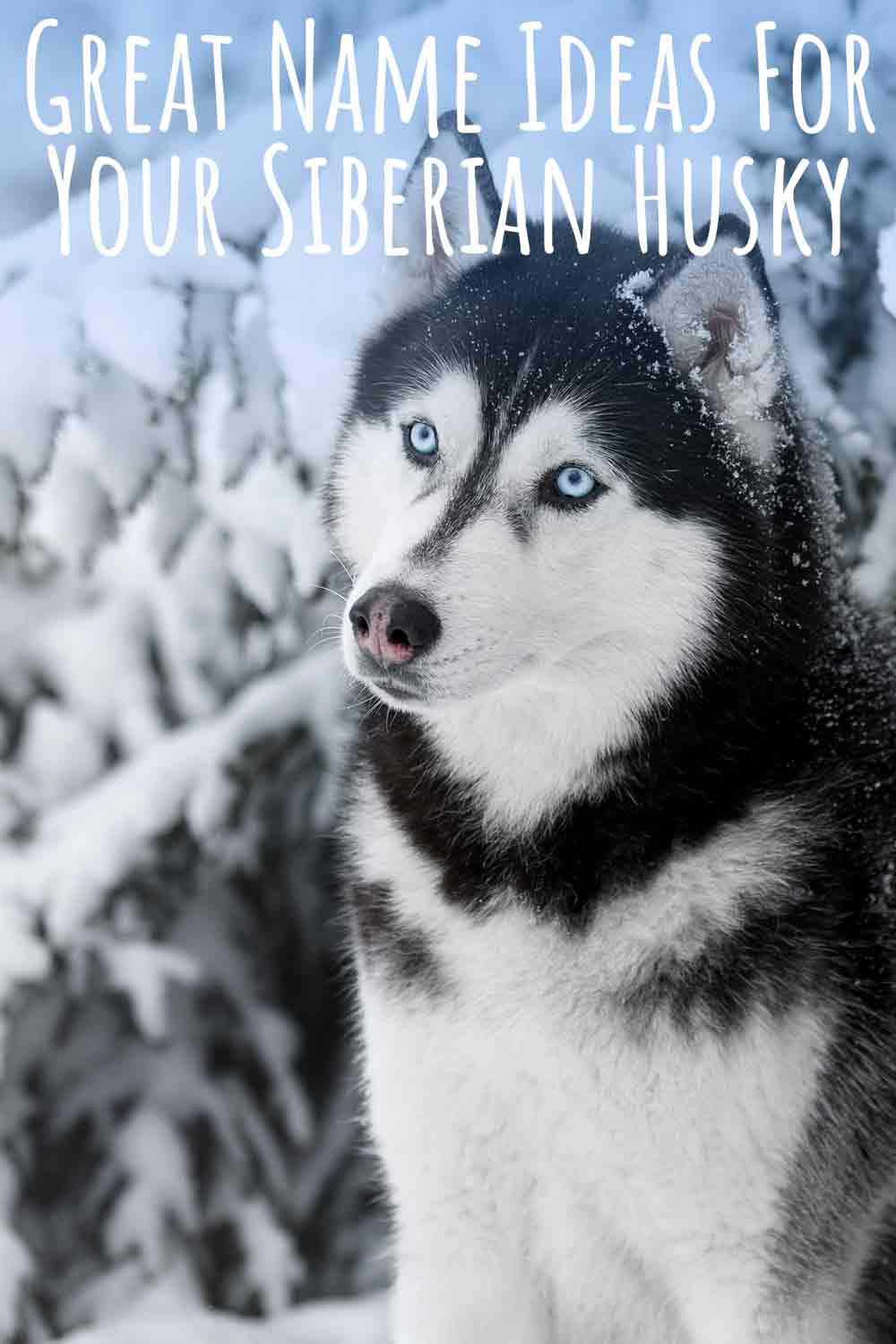 Unique Husky Dog Names
You can have a look at maps of Siberia and Alaska. There are some lovely names suitable for dogs among the towns, mountain ranges and rivers. Also browse the comments below for some great names that our readers have come up with. Like Gemini for Huskies that have one blue and one brown eye.