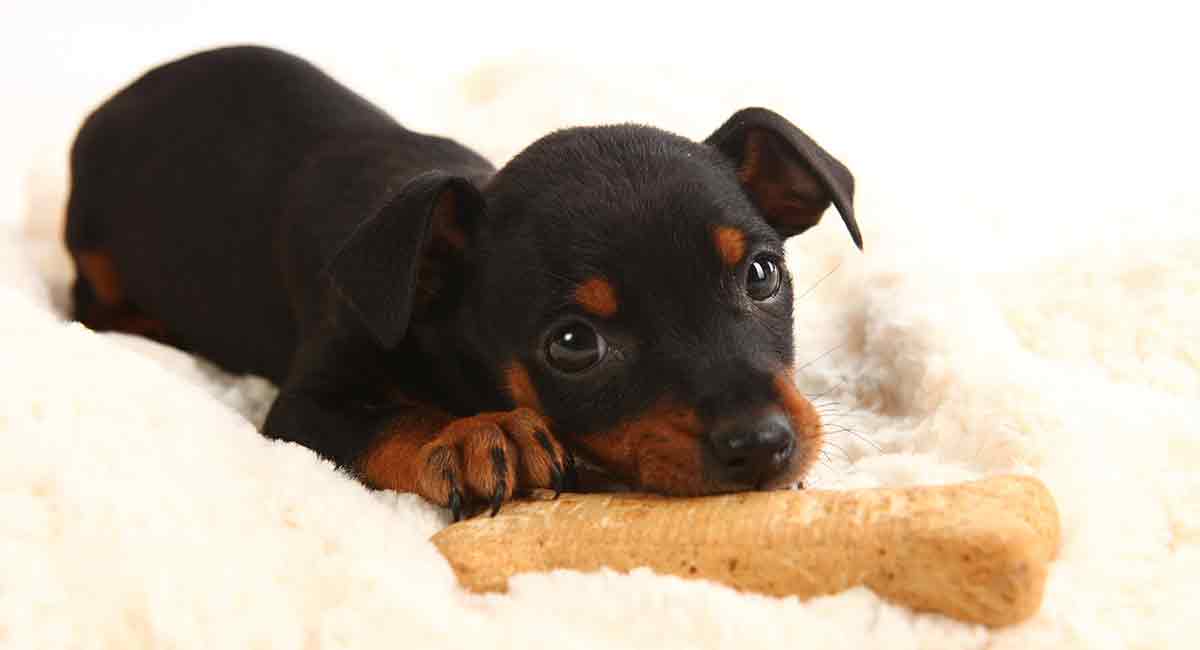 We've got some amazing Doberman names for you!
Nothing compares to the excitement of bringing a new puppy home and adding a loved one to your family.
So how do you decide what name is just right for your new best friend?
There are many things to consider when looking at Doberman names.
You want a name that fits with your family, but also fits the personality of your new dog.
You want a name simple enough that the dog will recognize it, but also something that the whole family will love.
So let's look at the Doberman Pinscher!
About Doberman Pinschers
This German breed of dog is large, powerful, and loyal.
Elegant and athletic, Dobermans are known as great guard dogs. It's a very intelligent breed and takes well to training.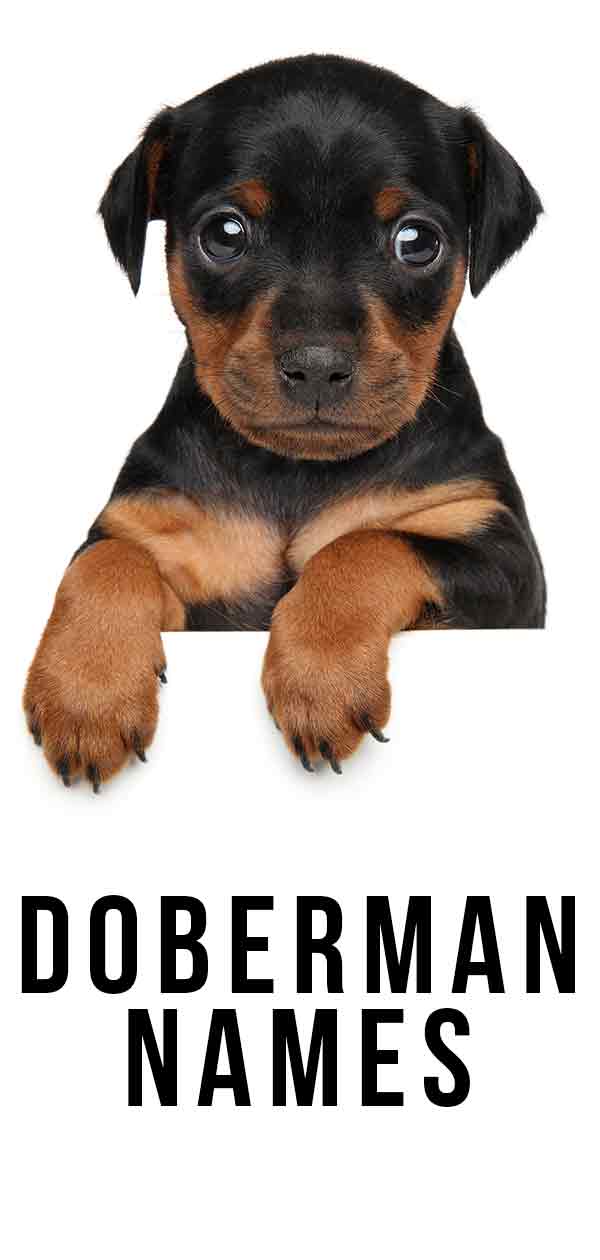 If you want to give your Doberman a name that matches their breed and personality, these traits are a good place to start.
You can also look at physical characteristics to help you choose a name.
Whether you're looking for a boy name, girl name, a cute, cool, strong or popular name, we've got you covered!
Check out our lists below to find the perfect name for your Doberman Pinscher.
Fierce Doberman Names
For a tough dog, you might want to give them a tough name!
Whether you want a hunter name or a guard dog name, a powerful name will definitely suit your Doberman Pinscher.
Here are some badass Doberman names for you:
Male Doberman Names
Butch
Gunner
Hunter
Chief
Zeus
Shadow
Bear
Hurricane
Rocco
Diesel
Boss
Tank
Captain
Spike
Luther
Magnus
Titan
Female Doberman Names
Arya – like the tough-as-nails Stark from Game Of Thrones
Cercei – maybe you'd like a Game Of Thrones name, but would prefer a Lannister!
Rebel
Harley
Storm
Scarlett
Hera
Rogue
Athena
Quinn
Briar
Rosemary
Bonnie – One half of the crime duo Bonnie and Clyde
Nova
For more cool Doberman names, check out this link.
German Doberman Names
When you're looking at dog names for Doberman Pinschers, maybe you'll want to give them a name that reflects their heritage.
Here are some German dog names, along with their meanings.
Male Doberman Pinscher Names
Aldo – Old and wise
Felix – happy and lucky
Arlo – Unknown
Arnold – Ruler
Hans – Gracious
Kaiser – Emperor
Otto – Wealthy
Ulf – Wolf
Bruno – Brown
Gunther – Bold warrior
Bernard – Brave as a bear
Fritz – Peaceful ruler
Axel – Peace
Max – The greatest
Rolf – Famous wolf
Female Doberman Pinscher Names
Bernadette – Brave as a bear
Greta – Pearl
Marta – Lady
Claudia – Enclosure
Ella – Fairy Maiden
Ava – Life
Elsa – Pledged to God
Heidi – Noble, serene
Lola – Lady of sorrows
Beatrix – Bringer of happiness
Frieda – Peaceful
Helga – Pious
Leona – Brave, like a lioness
Petra – Rock solid
Trudi – Strong spear warrior
Cute Doberman Puppy Names
Maybe you're not looking for a tough or fancy name.
Maybe one of the best Doberman names for your pup is something adorable!
Here are some cute options for Doberman Pinscher names.
Boy Doberman Names
Waffles
Pippin
Moose
Biscuit
Puck
Buttons
Nugget
Patches
Teddy
Lad
Pebbles
Chewie
Tootles
Lucky
Prince
Girl Doberman Names
Sugar
Pancakes
Bella
Goldie
Jellybean
Luna
Bonnie
Daisy
Ginger
Evie
Lucky
Queenie
Taffy
Buttercup
Lady
If you want more cute Doberman Pinscher names, this link has a bunch!
Pop Culture Doberman Names
Maybe there's a movie franchise, comic book, or artist that you love and you'd like your dog to share your fandom.
Want to name your dog after your favorite character, actor or musician?
Here are some good Doberman names for your inner pop culture buff!
Male Doberman Names
Hagrid – Harry Potter
Yoda – Star Wars
Drogo – Game of Thrones
Loki – Norse mythology/Thor movies
Freddie – Freddie Mercury, lead singer of Queen
Frodo – Lord of the Rings
Lupin – Harry Potter
Vader – Star Wars
Pongo – 101 Dalmatians
Rocky – Rocky
Dude – The Big Lebowski
Vito – The Godfather
Rocket – Guardians of the Galaxy
Marty – Back to the Future
Toto – The Wizard of Oz
Snoop – Rapper Snoop Dogg
Han – Star Wars
Bruno – Musician Bruno Mars
Cooper – Actor Bradley Cooper
Odin – Norse Mythology
Female Doberman Names
Daenerys – Game of Thrones
Leia – Star Wars
Belle – Beauty and the Beast
Buffy – Buffy the Vampire Slayer
Lady – Lady and the Tramp
Penny – From "Penny Lane" by The Beatles
Duchess – The Aristocats
Luna – Harry Potter
Velma – Scooby Doo
Lilo – Lilo and Stitch
Rey – Star Wars
Khaleesi – Game of Thrones
Perdita – 101 Dalmations
Barb – Stranger Things
Alice – Alice in Wonderland
Willow – Buffy the Vampire Slayer
Louise – Bob's Burgers
Nana – Peter Pan
Juliet – Romeo and Juliet
Zelda – The Legend of Zelda video games
Unique Doberman Names
Everyone likes to believe that their dog is special.
So for a special dog, you want a special name to help them stand out.
Here are some of the best unique names for your dog.
Male Doberman Names
When it comes to naming your Doberman, male dog names can seem repetitive after a while.
These unique names will help your Doberman stand out from the crowd at the dog park.
Legend
Growler
Angus
Tater
Yeti
Binx
Atlas
Maverick
Zeke
Watson
Gonzo
Kodiak
Chestnut
Sable
Button
Orion
Knight
Female Doberman Names
Delilah
Aja
Raven
Lena
Navi
Brynn
Gracie
Aurora
Daphne
Quinn
Ophelia
Etta
Lemon
Autumn
Crimson
Muffin
Pumpkin
For more unique Doberman dog names, have a look here and here!
Food-Themed Dog Names
Some people love food nearly as much as they love their pets.
So why not combine those two loves, and give your dog a foodie name!
Whether it's a snack, a meal, or a seasoning, here are some of the best food dog names.
Male Doberman Names
Beans
Meatball
Nacho
Macaroni
Peanut
Cheeto
Oreo
Taco
Butters
Sage
Nugget
Cheddar
Pirogi
Espresso
Cannoli
Noodles
Crackers
Female Dog Names
Olive
Pepper
Cupcake
Snickers
Brownie
Cookie
Honey
Ravioli
Biscuit
Pecan
Peaches
Butterscotch
Dumpling
Nutmeg
Sushi
Kiwi
Punny Dog Names
Sometimes you want to get a little witty with things.
You want a name that's cute but also gives people a chuckle when they hear it.
Here are some pun-based names for your Doberman.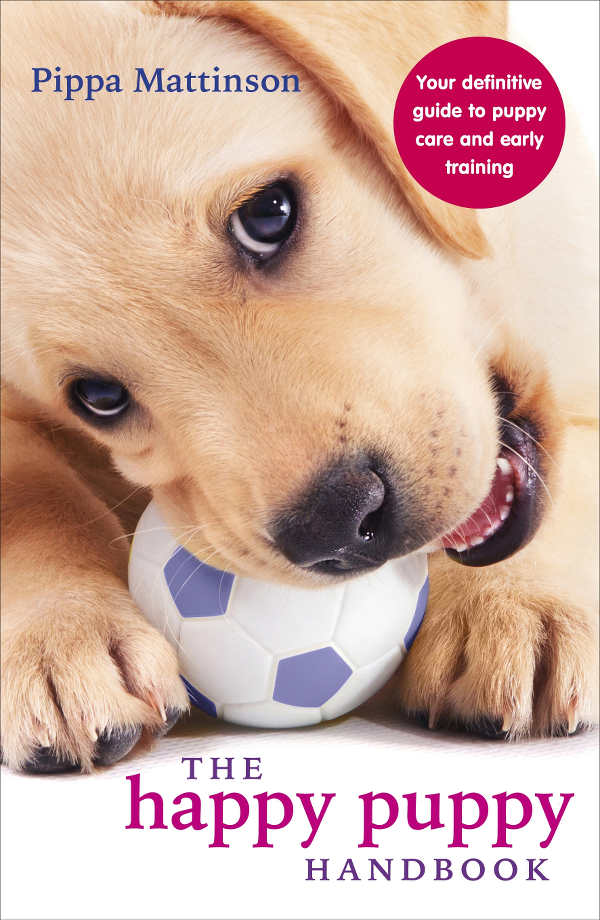 Male Doberman Names
Sherlock Bones
Arf Vader
Bark Twain (or Wahlberg or Ruffalo)
Chewbarka
Jude Paw
Bilbo Waggins
Fuzz Aldrin
Arftoo-D2
Richard Barks
Muttley Crew
Godric Gryffindog
Wil Fleaton
Alan Barkin
Sheddie Vedder
Colin Furth
Jerry Flea Lewis
Lick Offerman
Pawkeye
Ron Furgundy
Female Doberman Names
Mary Puppins
Gale Pawthorne
Drooly Andrews
Pawdrey Hepburn
Kelly Barkson
Nigella Pawson
Waggie Gyllenhaal
Helga Hufflepup
Fleayonce
J.K. Howling
Sansa Bark
Noseanne Barr
Amy Pawler
Tina Spay
Amy Farrah Howler
Debbie Hairy
Flea-ba McEntire
Margot Dobie (a Doberman-specific pun!)
Sports-Themed Dog Names
When looking for sports names for your Doberman, female dog names might seem a little harder to find, but we've got a good collection for you!
Here are some dog names from some of the world's most popular sports.
Male Doberman Names
Gordie – Hockey player Gordie Howe
Kobe – Basketball player Kobe Bryant
Ovi – Hockey player Alexander Ovechkin
Yogi – Baseball player Yogi Berra
Hogan – Wrestler Hulk Hogan
Ace – Baseball and tennis term
Bo Jackson – Baseball and football player
Madden – Football coach/broadcastergbhhhvfsdxcvfd John Madden
Tyson – Boxer Mike Tyson
Jazz – Basketball team Utah Jazz
Papi – Nickname of baseball player David Ortiz
Babe – Baseball player Babe Ruth
Ali – Boxer Muhammad Ali
Tiger – Golfer Tiger Woods
Sid – Hockey Player Sidney Crosby
Bolt – Runner Usain Bolt
Maverick – Basketball Team Dallas Mavericks
Female Doberman Names
Ronda – MMA fighter Ronda Rousey
Serena and/or Venus – Tennis player sisters Serena Williams and Venus Williams
Flo – Track and field athlete Florence Griffith Joyner
Wilma – American sprinter Wilma Rudolph
Kellar – Hockey player Becky Kellar
Nike – Sports apparel brand and Greek goddess of victory
Althea – Tennis player Althea Gibson
Gabby – Gymnast Gabby Douglas
Mia – Soccer player Mia Hamm
Amber – Basketball player Amber Holt
Pova – Tennis player Maria Sharapova
Zoe – Snowboarder Zoe Gillings
Hope – Soccer player Hope Solo
Rigby – Gymnast Cathy Rigby
Bonnie – Speed skater Bonnie Blair
Cammi – Hockey player Cammi Granato
Steffi – Tennis player Steffi Graf
Piper – Olympic swimmer Carly Piper
Popular Dog Names
Some names are so popular because they're just timeless!
Sometimes classic names are the best. Here are some popular choices for your Doberman.
Male Doberman Names
Charlie
Buddy
Toby
Jack
Murphy
Oliver
Duke
Tucker
Jax
Buster
Gus
Dexter
Henry
Patches
Finn
Baxter
Jasper
Chester
Rudy
Female Doberman Names
Lucy
Rosie
Charlotte
Maggie
Sadie
Molly
Baby
Stella
Roxie
Callie
Missy
Dixie
Sophie
Angel
Lexie
Poppy
Bailey
For more popular dog names, have a look at this site!
Options are endless when it comes to naming your Doberman Pinscher.
This may seem intimidating, but the right name will come to you through your dog's looks or personality.
Be creative, and have fun!
Make sure you also check out our guide to the best cool dog names!