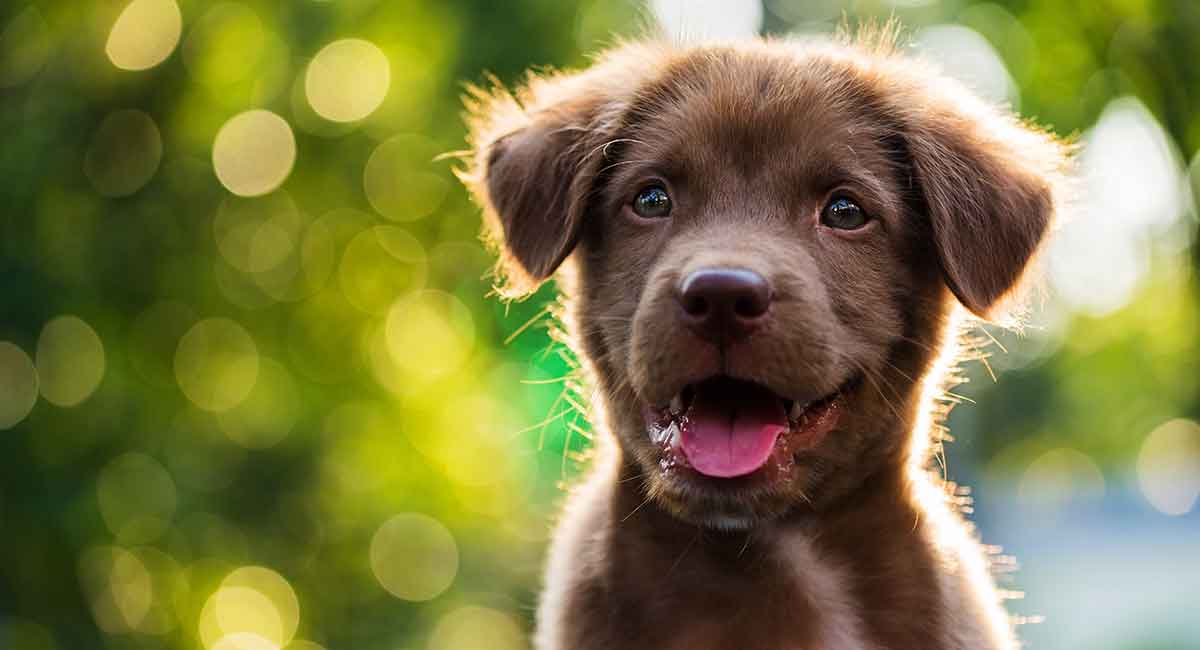 Brown dog names should be as cute, cool and cuddly as your new baby brown puppy! Whether your brown pup is big or small, light-coated or dark-furred, a boy or girl, today we'll share awesome creative brown dog names. From chocolate Labs, to liver Spaniels and brown Poodles. We include both ideas for adult dogs and puppy names for brown dogs of any breed or mix!
Contents
Dog names are almost always used not just to identify your dog, but to get them to come when you call too. So it's important to choose a name your dog will easily understand when you recall them. One or two syllable names are great, as are those which don't sound like any of their other commands.
Brown Dog Naming Tips
Selecting good dog names for brown dogs often begins as a mental exercise. You study your dog and make lists. Next, you head to the internet for ideas. You call up friends and ask, take a poll among your family members, and then make more lists. But still, you can't make a decision!
This is where you just need to set it aside for a little while. Often, the perfect brown dog names just pop up and surprise you when you aren't even thinking about it anymore. So don't despair if this process takes a little time. Rest assured, you will eventually discover perfect brown dog names to choose from!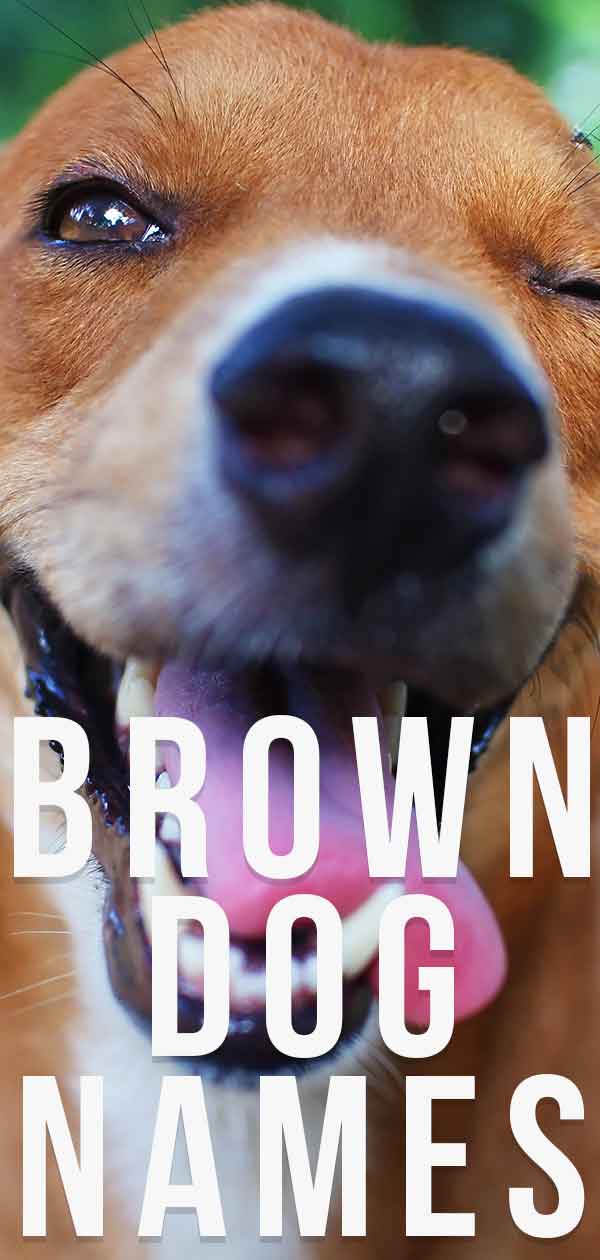 Best Brown Dog Names
You may find these naming basics helpful when brainstorming good names for brown dogs:
Consider whether a possible name sounds quite like the main commands you want your puppy to master. A too-similar name may cause training confusion.
Be sure to ask a loved one before assuming they will feel honored when you name your puppy after them!
A longer name (three syllables or greater) may become tiring to say, so see if you can find a shorter nickname to use daily.
Definitely pick a name you don't mind other people hearing you say in public!
Female Brown Dog Names
These inventive female dog names for brown dogs are inspired by celebrities with brown girl dogs!
Karoo (Hilary Swank).
Kola (Kellan Lutz).
Cora (Jon Hamm).
Ren (Emma Stone).
Esmeralda (Anne Hathaway).
Charlotte (Bradley Cooper).
Poppy (Sandra Bullock).
Ruby (Sandra Bullock).
Nietzsche (Ian Somerhalder).
Lucy (Nava Rivera).
Angel (Shay Mitchell).
Coco C. Suzy Grande (Ariana Grande).
Lexi (Julianne Hough).
Harley (Julianne Hough).
Penny (Carrie Underwood).
Asia (Lady Gaga).
Peaches (Hugh Jackman).
Maui (Ashley Tisdale).
Tina (Jessica Biel).
Ginger Gurl (Patrick Stewart).
Millie (Mark Hamill).
Mabel (Mark Hamill).
Lulu (Channing Tatum).
Lua (Gisele Bundchen).
Marnie (Joe Jonas).
Esther (Justin Bieber).
Tinkerbell (Paris Hilton).
Foxy (Nicole Richie).
Male Brown Dog Names
These creative brown dog names for boy dogs are inspired by celebrities with brown boy dogs!
Baylor (Selena Gomez).
Tucker (Charlize Theron).
Rumi (Hilary Swank).
Boo Radley (Jake Gyllenhaal).
Atticus (Jake Gyllenhaal).
Baxter (Ryan Reynolds).
Kevin (Kellan Lutz).
Squiddly (Simon Cowell).
Diddly (Simon Cowell).
Kenobi (Anne Hathaway).
Samson (Bradley Cooper).
Finn (Amanda Seyfried).
Fitz (Lauren Conrad).
Dubois (Hilary Duff).
Arthur (Dianna Agron).
Ira (Nikki Reed).
Emu (Miley Cyrus).
Ace (Carrie Underwood).
George (Ryan Gosling).
Buckley (Justin Timberlake).
Brennan (Justin Timberlake).
Neal (Liv Tyler).
Licorice (Famke Janssen).
Maximus (Maria Menounos).
Trip (Stella Maxwell).
Tanneroo (Eliza Dushku).
Axl (Josh Duhamel).
Norman (Kendall Jenner).
Marosca (Cristiano Ronaldo).
Whiz (Natalie Portman).
Big Brown Dog Names
This list of big brown dog names takes inspiration from the larger-than-life pooches in pop culture!
Isham.
Bobbie.
K9.
Doctor Who.
Frankie.
Bo.
Blackjack.
Poker.
Beasley.
Argos.
Titanic.
Rex.
Hot Dog.
Jughead.
Rufus.
Target.
Barry.
Pongo.
Perdita.
Timmy.
Pal.
Pluto.
Just Nuisance.
Balto.
Nipper.
Sauer.
Charlie B. Barkin.
Fluffy.
Faith.
Soter.
Little Brown Dog Names
These small brown dog names inspired by famous pint-sized pooches might be just perfect for the petite brown pooch in your life!
Teddy.
Vogue.
Perez.
Spike.
Snoopy.
Lady.
Sun-Yat Sen.
Nemo.
Oweney.
Skip.
Moose.
Enzo.
Eddie.
Toto.
Bruiser.
Laika.
Bingo.
Milo.
Uggie.
Chloe.
Crab.
Greyfriars Bobby.
Pickles.
Dino.
Smoky.
Strelka.
Belka.
Verdell.
Odie.
Sallie.
Dark Brown Dog Names
The brown coat color spectrum can range from oh-so-light to the richest deep, dark brown. These names cover the same variations!
Russet.
Mahogany.
Rusty.
Sorrel.
Auburn.
Sienna.
Tawny.
Terra.
Walnut.
Pecan.
Hickory.
Woody.
Rose(wood).
Alder.
Larch.
Pine.
Teak.
Spruce.
Cherry(wood).
Macore.
Ruddy.
Roan.
Bay.
Bruno.
Heart(wood)
Plummy.
Kobicha.
Peru.
Garnet.
Agate.
Chocolate Dog Names
Let's not forget names for chocolate brown dogs. After all, that's everyone's favorite flavor! Whoops — we meant color.
Cocoa.
Coffee.
Biscotti.
Latte.
Granola.
M&M.
Hershey.
Godiva.
Dove.
Brownie.
Carob.
Clove.
Brown sugar.
Molasses.
Maple.
Graham.
Pretzel.
Kombucha.
Chai.
Espresso.
Truffle.
Nutmeg.
Cashew.
Brazil.
Almond.
Hazel.
Toffee.
Guinness.
Anise.
Pumpkin.
Light Brown Dog Names
These light brown dog names recognize all the wonderful things we love about the light brown color spectrum – here's hoping they fit your light brown pooch to a T.
Amber.
Bay.
Brick.
Chestnut.
Cinnamon.
Copper.
Fawn.
Ginger.
Hazel.
Henna.
Goldie.
Tanner.
Snuffy.
Acorn.
Toastie.
Sunset.
Tortilla.
Peanut.
Tiger.
Marmalade.
Spicee.
Marigold.
Clay.
Butterscotch.
Dusty.
Sunbeam.
Bamboo.
Panda.
Buff.
Prairie.
Cute Brown Dog Names
Finding cute dog names for brown dogs is not nearly as difficult as choosing between them, as this list of cute brown dog names can attest!
Beaver.
Squirrel.
Hamburger.
Honeybee.
Junebug.
Gecko.
Turkey.
Teacup.
Hippo.
Topi.
Bongo.
Robin.
Seal.
Velvet.
Canary.
Puffin.
Koala.
Kiwi.
Prairie.
Otter.
Muddi.
Chips.
Scotch.
Bunny.
Chickadee.
Tutu.
Caddy.
Genie.
Ace.
Farley.
Unique Brown Dog Names
The brown coat color may be fairly common, but there is nothing common about your brown bestie! These unique brown dog names highlight how to say "brown" in different languages.
Kafe.
Bruin.
Bunni.
Aja aja.
Braon.
Donn.
Marrone.
Maro.
Castanho.
Ruskea.
Bruns.
Kannella.
Zongse.
Coklat.
Schubert.
India.
Abbey.
Hops.
Porter.
Laana.
Motia.
Chumpi.
Dadu.
Karah.
Jengga.
Kapila.
Bru.
Ruzdu.
Cerriu.
Barna.
Cool Brown Dog Names
Everyone knows that brown dogs are the coolest, and these cool brown dog names prove it!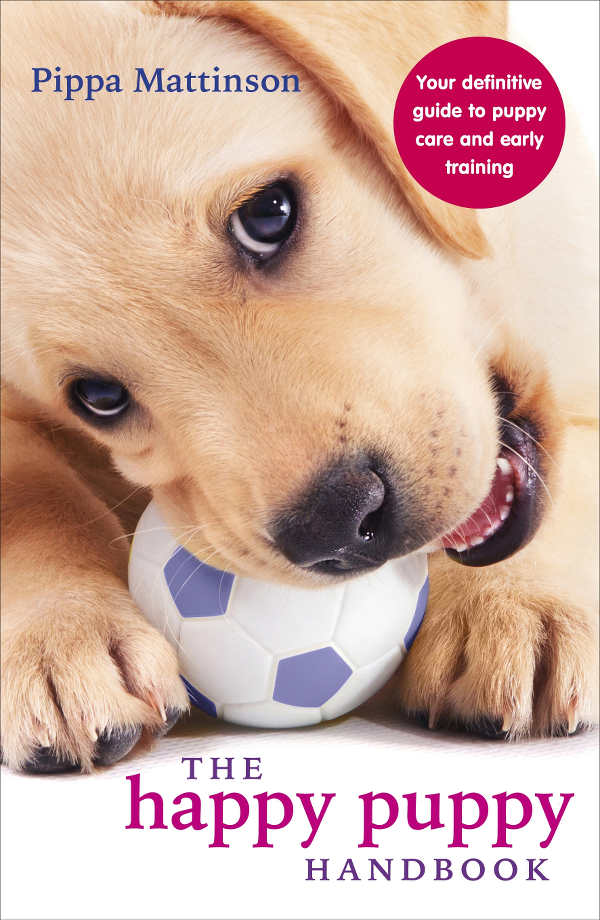 Hawk.
Khaki.
Bear.
Turtle.
Wolverine.
Lion.
Kanga(roo).
Pangolin.
Wolf.
Batman.
Amazon.
Sable.
Mink.
Africa.
Honey Badger.
Beluga.
Zulu.
Igor.
James.
Moxie.
PBJ.
Waffles.
Burgundy.
Beluga.
Beans.
Hotdog.
Oak.
Cleveland.
Sedona.
Montana.
Funny Brown Dog Names
Is your brown dog a master of comedy? Does your brown puppy make you smile and laugh every single day? We hope you find this selection of brown dog names funny enough for your comedic pooch!
Jerry.
Rock.
Carlin.
Hart.
C.K.
Pryor.
Leno.
Danger.
Trouble.
Carson.
Andy.
Conan.
Patton.
Steve.
Chelsea.
Seth.
Will.
Rogan.
Whoopi.
Bill.
Hope.
Martin.
Bernie.
Dane.
Mac.
Eden.
Buddy.
Redd.
Chevy.
Gilda.
Best Brown Dog Names
The best name for your dog is the one that makes you the most happy. And often that works well as a recall cue too!
When you decide, please post a comment to share your choice!
More Names for Brown Dogs
RESOURCES:
Ashe, S. "The most famous comedian the year you were born," This Is Insider, 2018.
Otto, T. "History's Famous Dogs," Ark Animal Center South Africa, 2018.
Christensen, E. "Quick Guide to Every Herb and Spice in the Cupboard," The Kitchn, 2014.
Horning, C. "Species of Wood," The Carpenter's Shop, 2018.
Fendel, R. "25 Celebrities Who Are Obsessed With Their Dogs," PopSugar, 2017.